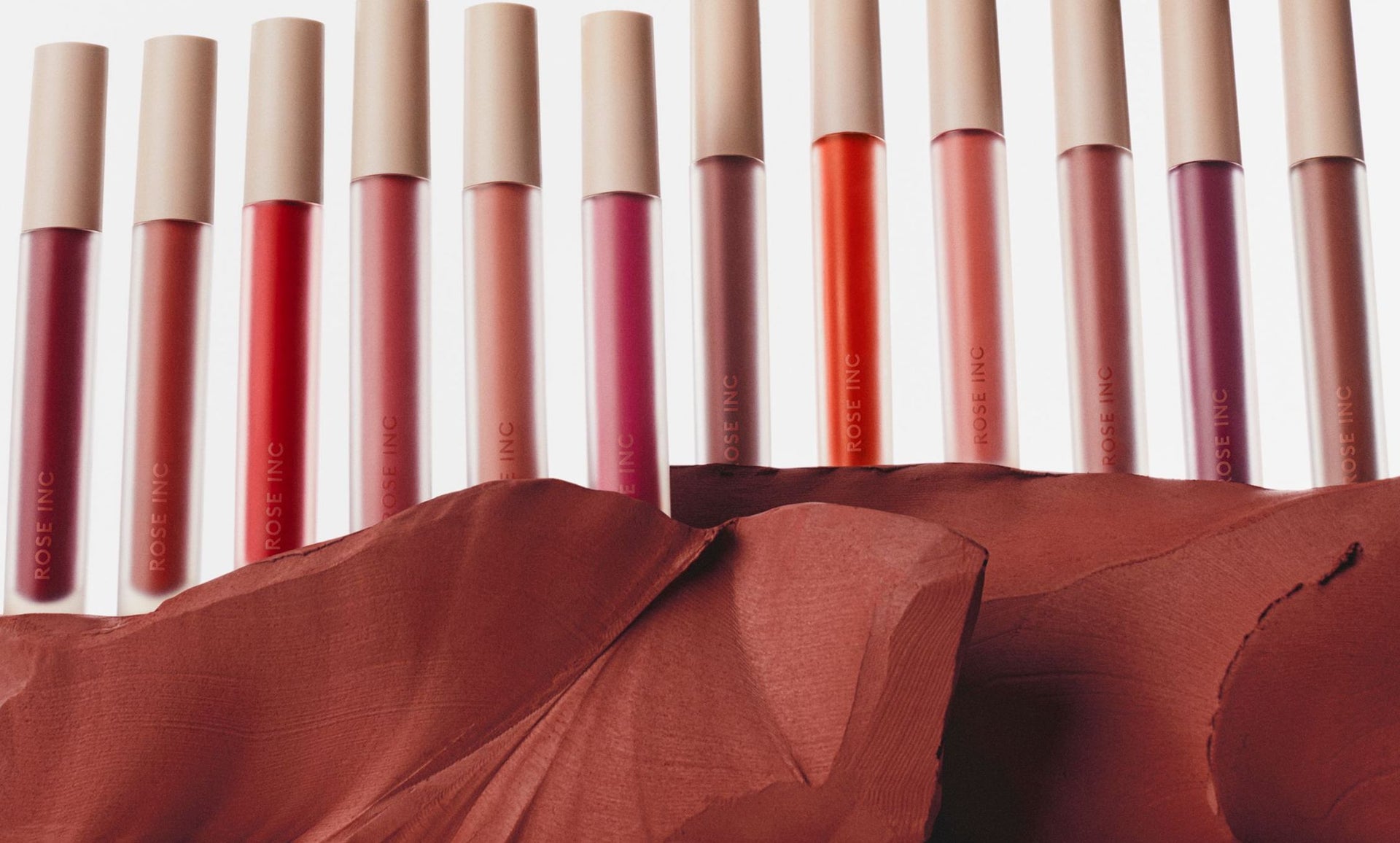 How to Wear the New Lip Cream Shades
Education
The possibilities are endless with the new Rose Inc Lip Cream Weightless Matte Color — but if you are still in need of some inspiration, fear not. To highlight the versatility of our new whipped, cashmere-soft cream that delivers weightless color with a diffused, matte finish, we tapped three Rose Inc makeup artists to create three timeless yet of-the-moment looks. 
This opaque, buildable lip color boasts a serum-infused formula that retains moisture to prevent the dry feel of traditional liquid color, while the flexible, tapered doe-foot applicator allows for effortless application. All that's left to learn is how to create a coherent, full-face look. Read on to discover how to recreate these three looks envisioned by Florzia White, La Quanna Chong and Casey Rick.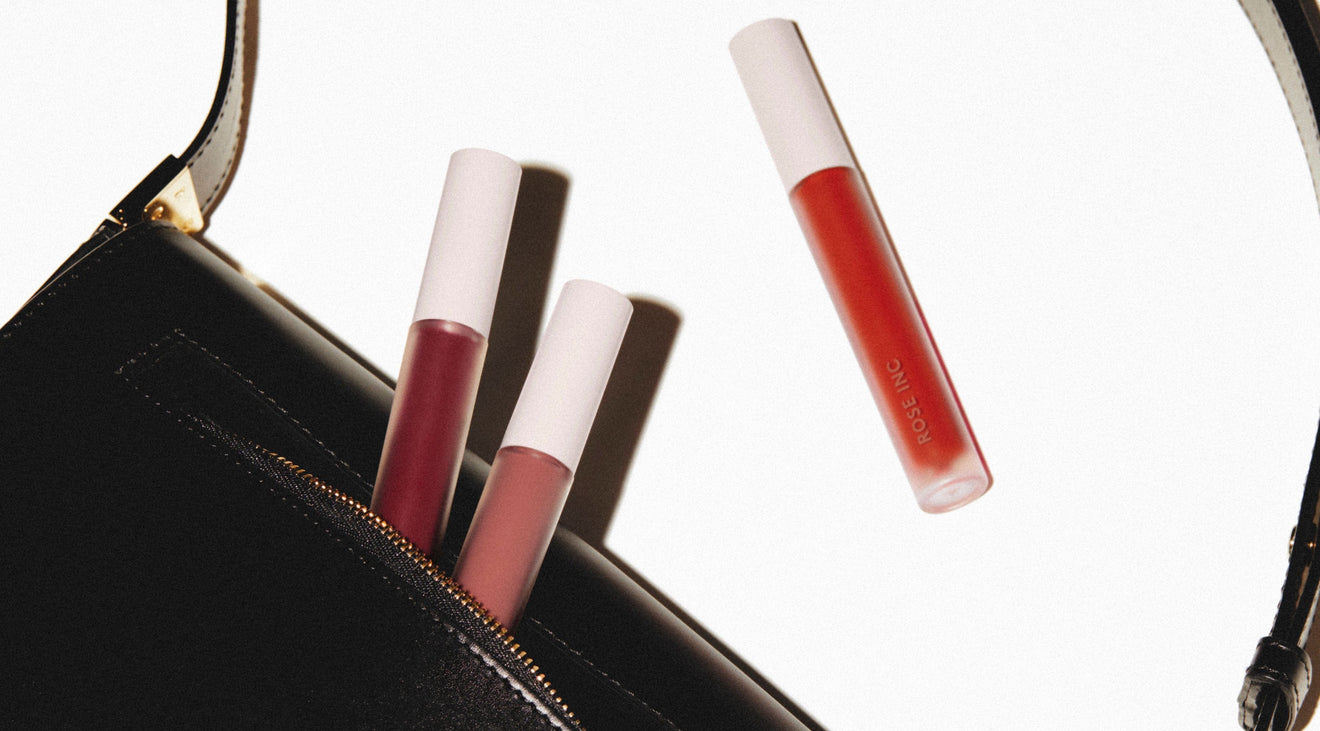 the basics
Before starting any makeup application, make sure that the skin is clean and properly prepped to ensure that your makeup looks better and lasts longer. While there's no correct order in which to apply your makeup, Rick recommends starting with the eyes, followed by complexion and leaving the lips for last. "There are a few reasons why starting with your eyes is the best application technique," she explains. "Skin prep is the most important step, so if you start with the eyes, it gives time for your skincare products to penetrate and settle into the skin before moving on to the complexion. Another great reason is it makes the clean-up process of any shadow or glitter fall-out easier, and prevents your foundation or concealer from being ruined." The same goes for the lips. Before you apply your lipstick, make sure they are exfoliated and hydrated with a lip scrub and balm. 
"If you start with the eyes, it gives time for your skincare products to penetrate and settle into the skin."
"When it comes to the lip color, a red lip will always be a staple, but who says it has to be your traditional red?"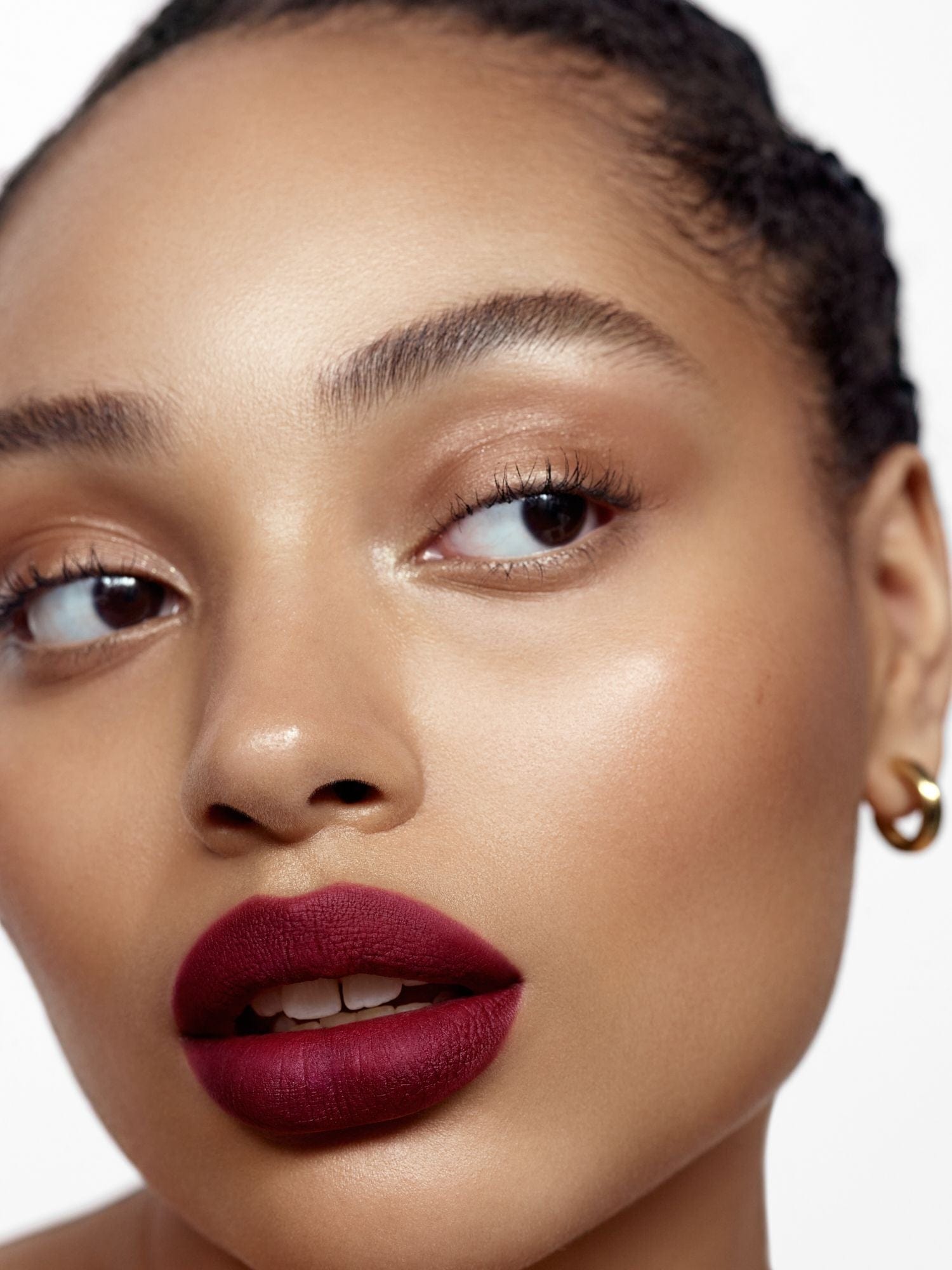 evening glam with love beckons

"For me, evening glam consists of a smoldering, smokey eye, flushed cheeks and bold, pigmented lips," says Chong. "When it comes to the lip color, a red lip will always be a staple, but who says it has to be your traditional red? Love Beckons is both soft and bold as it's the perfect hybrid of red and purple."

Eyes:

"The key to creating a sultry smoky eye is to focus on applying the shadow to the lash line. Use your finger or the larger end of the Number 8 Dual-Ended Eyeshadow Brush to apply the Satin & Shimmer Duet Eyeshadow in Satin Plum and Lavender Shimmer and blend upwards. Add a coat of Ultra-Black Lash Lift Serum Mascara for extra definition." 

Cheeks:

"Take the Number 2 Blush Brush and swirl it gently into the Cream Blush Refillable Lip & Cheek Color in Hibiscus. Smile and apply to the apple of the cheeks. I like to buff and blend upward, creating a lifting effect." 

Lips:

"Using the doe applicator, apply the Rose Inc Lip Cream Weightless Matte Color in Love Beckons to your lips. This is a highly pigmented cream and a little goes a long way, so apply lightly. Rub your lips together to warm and blend the cream." 
"The key to creating a sultry smoky eye is to focus on applying the shadow to the lash line."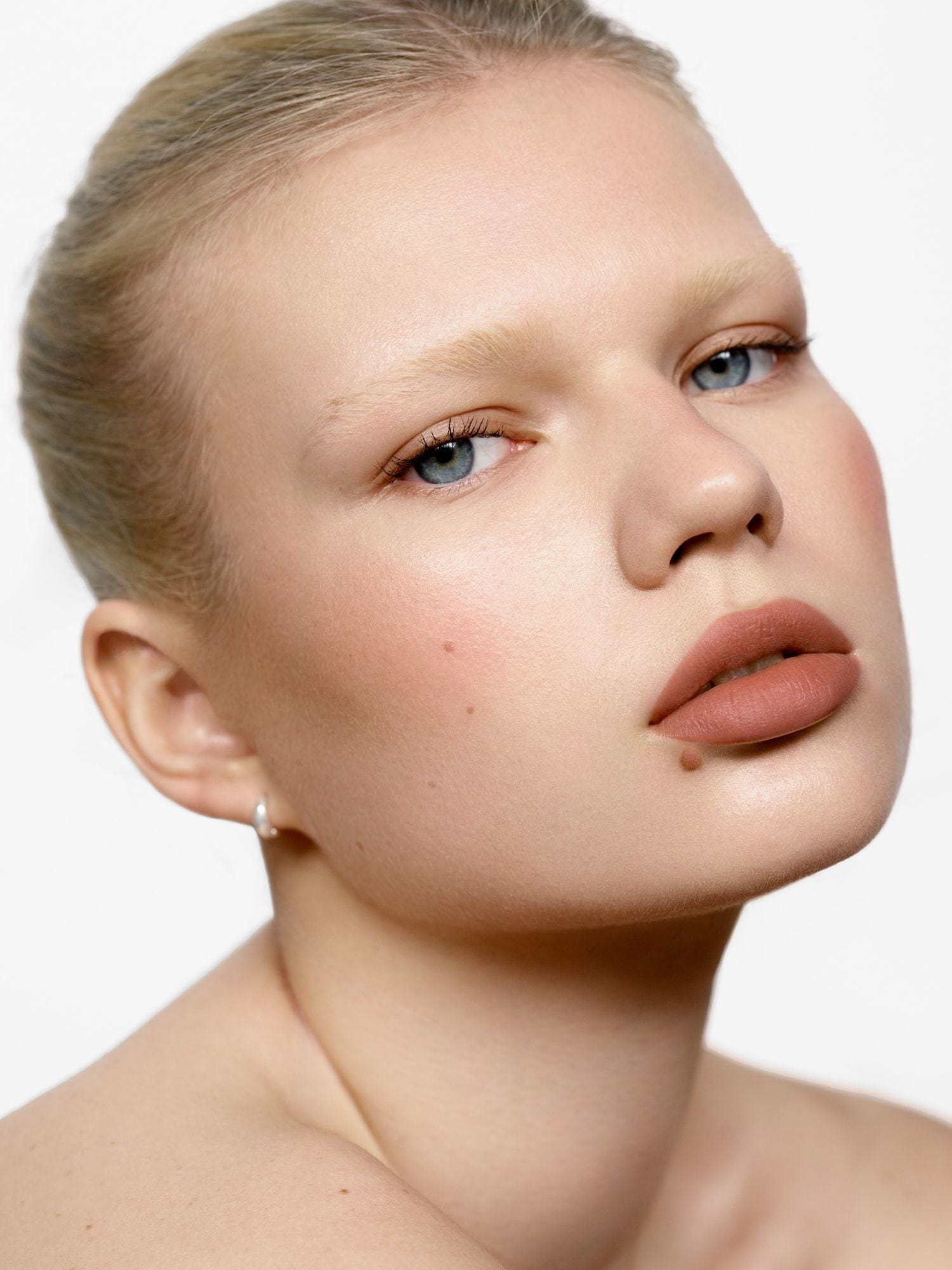 No Makeup-Makeup with Count The Ways

"For me, no makeup-makeup is clean, fresh and modern," says Rick. "The focus is more on the application techniques and finish than the number of products used, so keep in mind that less is more."

Eyes:

"Using the Number 8 Dual-Ended Eyeshadow Brush, sweep a very thin layer of the Satin Copper shade from the Satin & Shimmer Duet Eyeshadow in Satin Copper/Copper Shimmer over the lids with the larger side of the brush. This will give the eyes dimension without appearing too dark. To create a more open eye, tap some of the Copper Shimmer shade on the center of the lid, right above the pupil, using your finger. Finally, taking the smaller end of the brush, apply the Copper Shimmer shade to the inner corner of the eyes to open them up."

Cheeks:

"Using the Number 2 Blush Brush, lightly place some Cream Blush Refillable Lip & Cheek Color in Heliotrope on the apples of the cheeks, blending upwards towards the hairline to give a lifted and flushed look." 

Lips:

"Finish with Lip Cream Weightless Matte Color in Count The Ways. Using the tapered doe-foot applicator, apply the Lip Cream at the center of the lips, slowly fading it out towards the edges with your finger for a blurred lip effect. Once you've blurred your base layer, apply a small dab of Lip Treatment Hydrating Lip Balm on the center of the lips to create a fuller lip."