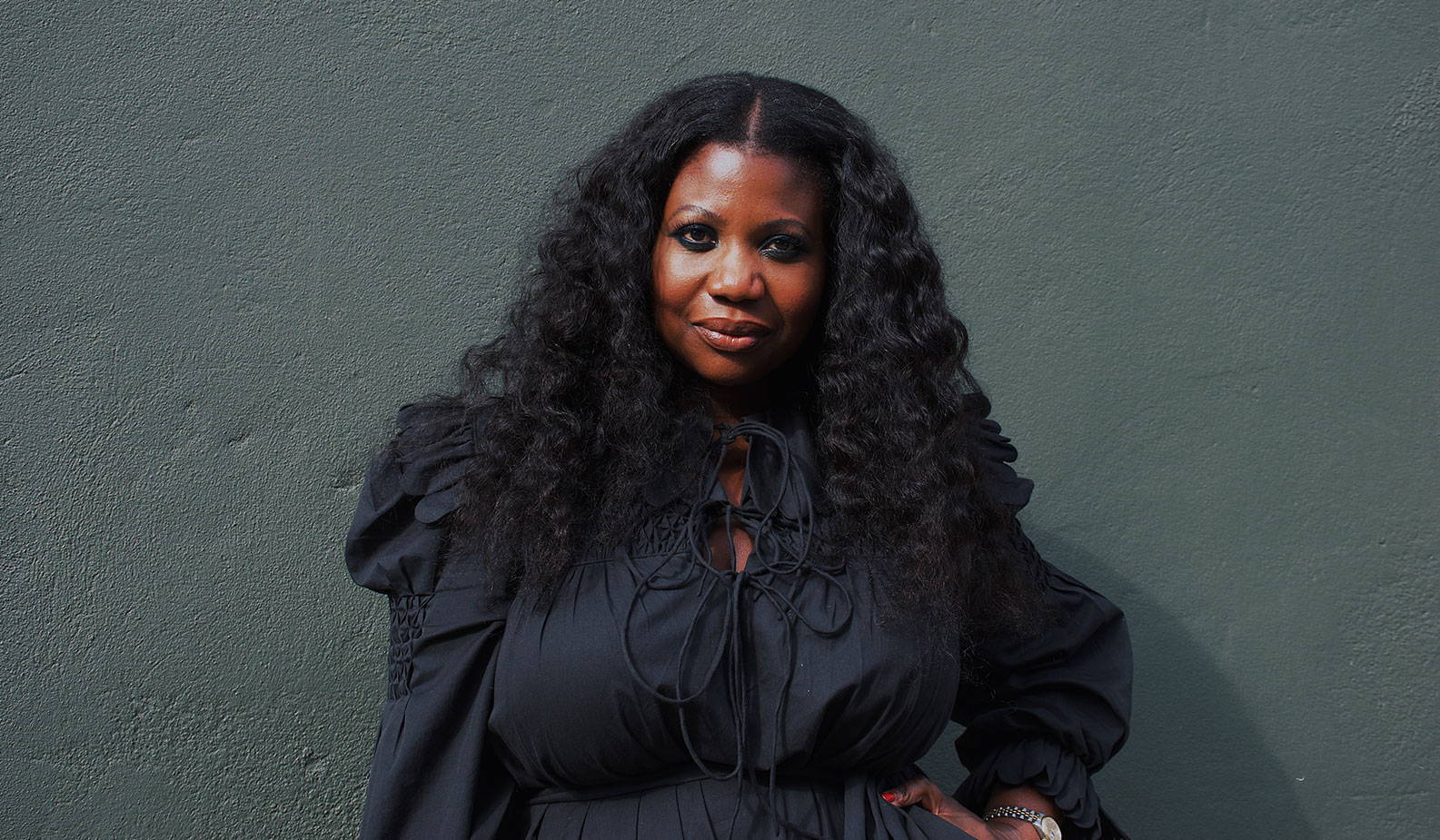 03 / 02
EDUCATION
Hair Legend Charlotte Mensah's Protective Style Care Guide
Welcome to The Consult, your virtual appointment with the world's most in-demand beauty experts.
There's no denying that Charlotte Mensah is a global hair legend. To begin, there's Hair Lounge, her award-winning Afro-texture London salon based on the famous Portobello Road in Notting Hill. Second, there's her book on the complexity that surrounds Black hair: Good Hair: The Essential Guide to Afro, Curly and Textured Hair. And as if that wasn't enough, there's her (also award-winning) line of hair products sold at Net-a-Porter and SpaceNK. In short, the British-Ghanaian hairstylist hasn't just made a name for herself in beauty—she's a pillar of Black hairstyling in London and beyond.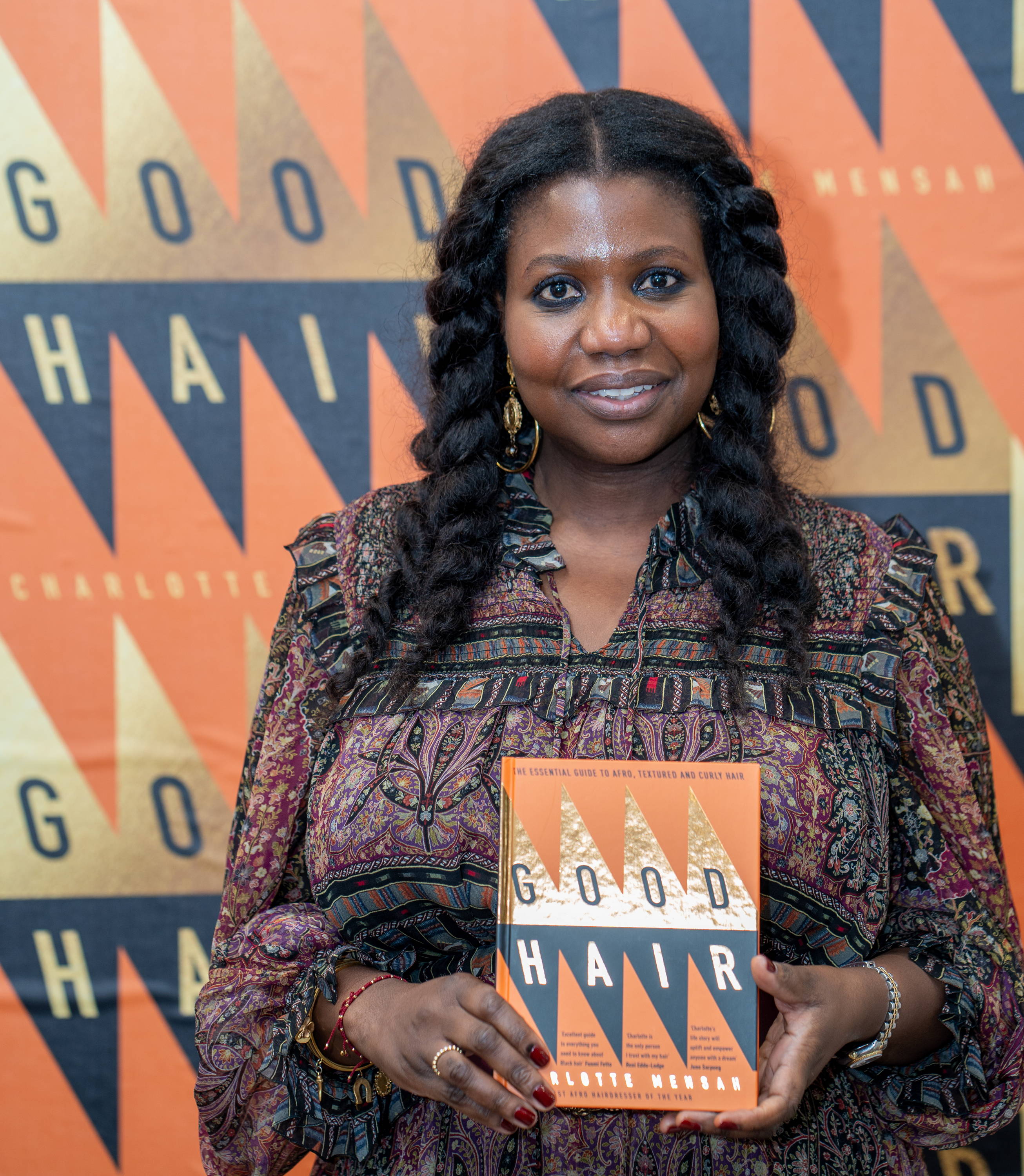 "I started on my hairdressing path doing my 3 year old sister's hair after our mum passed away when I was 13," Mensah says. "Then, as a teenager, I was very fortunate to be offered an apprenticeship in London's first Afro salon in the mid '80s…" In 2018 it all came full circle when Mensah became the first Black woman to be inducted into the British Hairdressing Hall of Fame with an event held at a familiar place. "The first hotel my dad worked in washing dishes when he came to London back in the '60s," she recalls about the serendipitous location of the ceremony. "A man who was never allowed to be out front, getting to witness his daughter being center stage for her hard work."
With a client roster that features Erykah Badu, Zadie Smith, Chimamanda Ngozi Adichie, and buzzy newcomers like I May Destroy You's Michaela Coel, Mensah maintains her status as the leading expert on nourishing, conditioning, and treating textured hair. But for today's Consult, we tapped the hair artist on a pandemic-friendly topic that combines many of her strengths: how to create, and care for, protective styles at home.
Whether it's cornrows, box braids, locs, Bantu knots, or anything other technique, protective styles are a good way to protect your hair from frequent manipulation and excessive breakage while promoting growth, Mensah says. It's also crucial when going natural, she adds. "One of the ways to go through the transitional process is to use braids and weaves as protective styles whilst growing the hair out," she says. Ahead, Mensah shares her essential protective styling guide.
Step 1: Cleanse & Condition
Before putting your hair in braids or cornrows, ensure you thoroughly cleanse and condition the hair and scalp. Start with an initial cleanse to soak the hair shaft and remove any excess build-up before introducing a second cleanse. Look for products that include ingredients such as honey, avocado oil, jojoba oil, aloe vera, castor oil, and shea butter to replenish moisture. "The Charlotte Mensah Manketti Oil Shampoo and Conditioner contains humectants that attract moisture and penetrate deep into the hair shaft to hydrate and lock in moisture" she says.
Step 2: Detangle
Avoid using excessive heat when drying the hair and instead opt for a soft, microfiber towel to gently bot away moisture. When it comes to detangling, "use a wide-tooth comb or paddle brush starting at the bottom, [which] allows you to gently detangle each knot and work your way up to the roots, rather than yanking your way through," Mensah says.
Pro tip: Prep hair by hydrating the roots first with either a leave-in conditioner, moisturising cream, or mix a coin-sized amount of your conditioner with water before spritzing through the hair from root to end. This eases the process and reduces the risk of damaging the hair.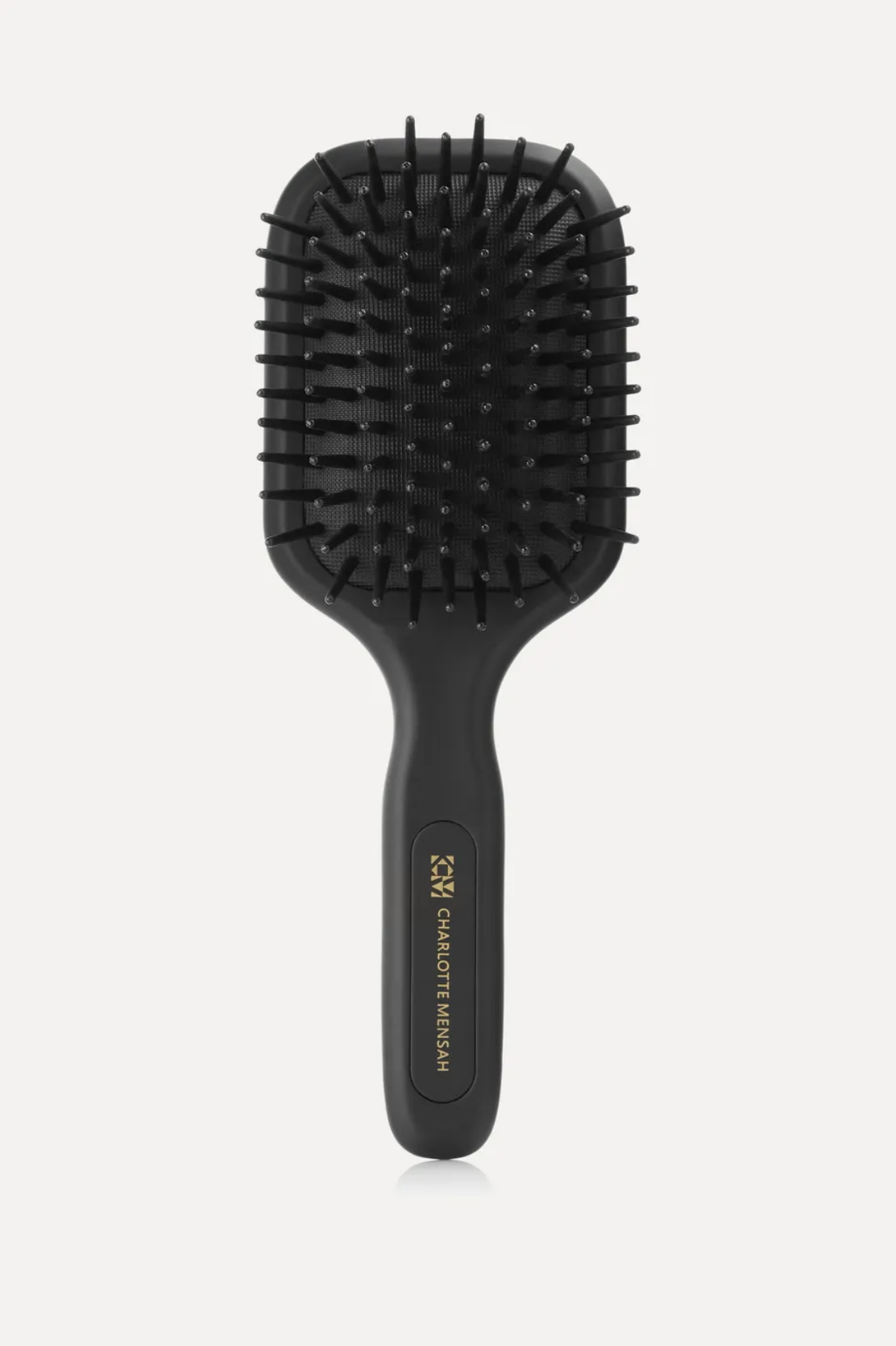 Take five minutes to pamper your hair before bedtime.
Step 3: Add Oil
"Most Afro hair soaks up moisture like a sponge, so seal in moisture by using natural oils," Mensah says, noting her preference for manketti oil (also known as mongongo oil). "Moisturizing oils like manketti are great to seal in moisture and protect the hair," she says. "[Our] manketti oil is a unique blend of organic, sustainably-sourced manketti nut and ximenia oils, which condition and nourish, letting your hair's natural beauty shine through."
Step 4: Add A Morning Mist
Once you create your style of choice—Mensah's IG is a great place to find inspiration—prepare to hydrate your scalp and hair each morning. "Keep your scalp moist!" Mensah adds, for which she recommends her Manketti Oil Finishing Mist. "It will help prevent your hair from drying out and eventually breaking. Leave-in conditioner is the best thing for your hair, so make sure to spritz your hair every morning with a water-based solution and natural oils such as for the best results."
Step 5: Cleanse Like A Pro
Mensah recommends cleansing your protective style every two to three weeks or earlier if your scalp feels itchy. Using a mild clarifying shampoo, squeeze the product into the style rather than rubbing as to avoid frizz and friction. Then, saturate the hair with a leave-in conditioner one section at a time before wrapping in a microfibre towel to completely dry. Don't forget to oil and moisturise the scalp before and after air-drying.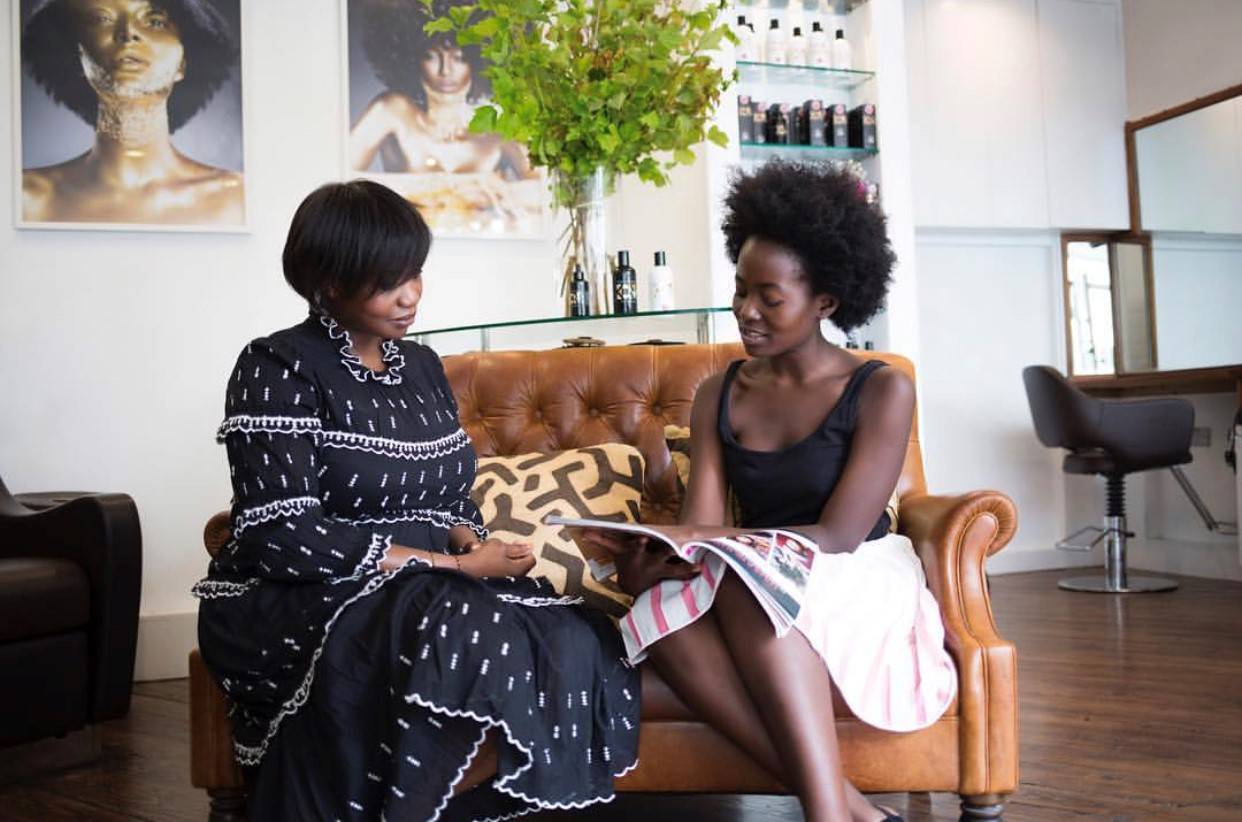 Step 6: Pamper Hair At Night
"Take five minutes to pamper your hair before bedtime," Mensah says. Moisturize lengths and ends, then wrap hair in a silk scarf or bonnet. "The smooth texture prevents your braids from frizzing and keeps your edges looking fresh as well as protecting your roots from drying out when you sleep" she says. Want extra credit? "Sleep on a silk pillowcase to reduce friction," she adsd. "Cotton pillowcases draw all the moisture out of your hair, leaving it dry and prone to damage."
Step 7: Remove On Time
"Protective hairstyling is meant to be short-term, so you should never keep your braids in for longer than six to eight weeks," Mensah says. Keeping your braids in for longer can lead to damage and hair loss. "Braids are an excellent way to protect your hair for a moment," she says. "But eventually, you have to let your hair be free."