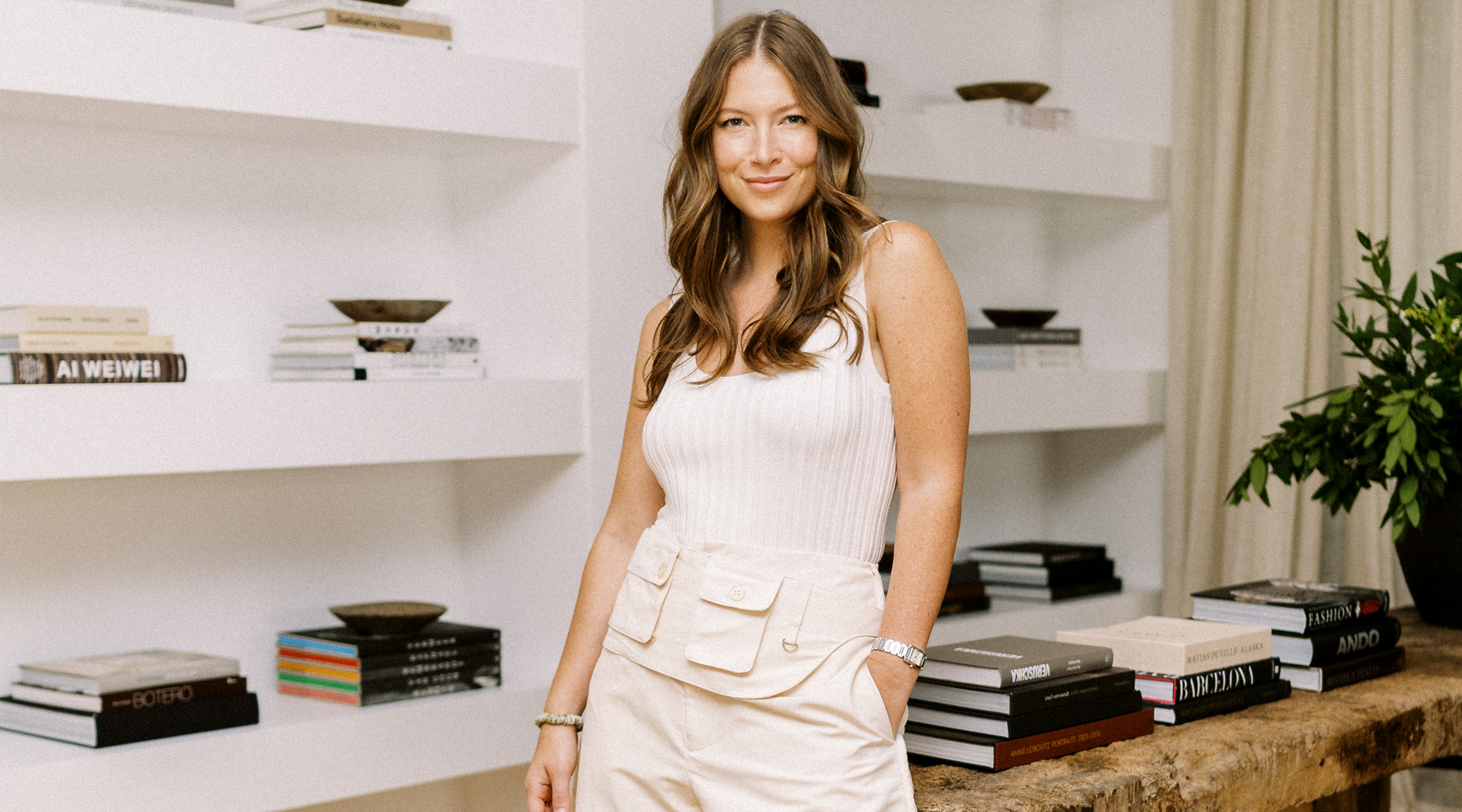 8 Essential Miami Hot Spots To Visit During Art Basel
Education
To celebrate Rose Inc's Miami pop-up during Art Basel, the Crown Affair's Dianna Cohen shares her must-visit restaurants, spas, galleries, and more.


Crown Affair founder Dianna Cohen never thought she'd be living in Miami. For her, it was always a place she and her husband would escape to once a year for the renowned art fair and cultural event, Art Basel. Long before launching her coveted hair line, Cohen majored in postmodern contemporary art at NYU and began going to Art Basel eight years ago as a way to honor her passion—and escape the brutal New York winter. "It's an amazing way to enjoy a ton of art at once," Cohen says. "It is a beautiful gathering of fairs, galleries, artists and creators. It's a bunch of brilliant minds in one place."

Still, it was actually the COVID-19 pandemic that finally opened her eyes to the possibility of making this lifestyle a year-round reality. Raised in South Florida, it was easy for Cohen to make the move to Miami last year to be closer to her extended family. Being surrounded by amazing food, relaxing spas, and amazing shopping didn't hurt either. "The Latinx culture is really beautiful here," she says. "It's a very multicultural city and it comes across in everything. Many people think of it as only a party city, which it is great for that, but it's also great for a spa getaway or simply just resting and relaxing." 

We at Rose Inc agree, which is why we'll be at the Lincoln Road Sephora on Saturday December 4 to celebrate the new Rose Inc with a pop-up flower stand. As for the rest of our weekend in Miami? We enlisted Cohen to help with that. Whether a replenishing spa massage to begin your day, lunch in an elegant courtyard, or cocktails at the most beautiful bar in South Beach, Cohen shares eight places not to miss during any Miami visit, below.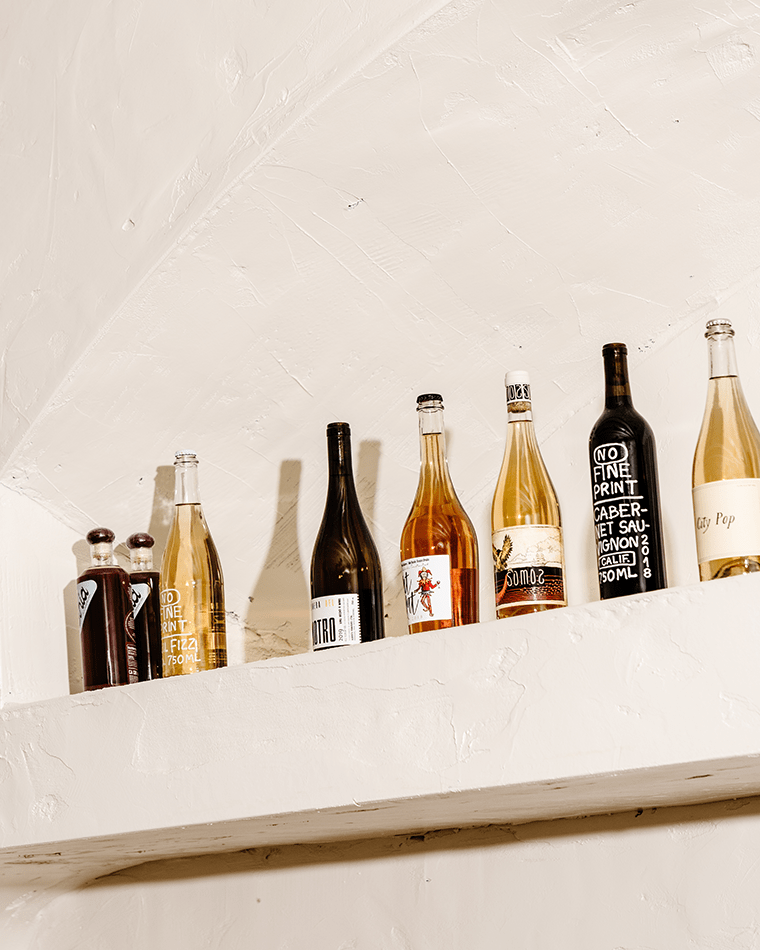 LA NATURAL

7289 NW Second Ave., Miami
info@lanaturalmiami.com
@lanaturalmiami

"This is my favorite restaurant in Miami. The founder and chef is just so good. They opened this restaurant because at her house, they would make these incredibly delicious doughy pizzas and serve natural wine at home. I also love this place because it's super easy to get a reservation at and it has some of the best food in all of Miami right now. "
Sho Shibuya Saint Laurent Installation
Beachfront at 17th St., Miami
@shoshibuya 

"Sho is a very dear friend. He's a Japanese artist who was actually our creative director and art director at Crown Affair. And the last two years, he has done this daily series where he posted the sunrise and sunset on Instagram. More recently, he was commissioned by Saint Laurent to do 55 sunrises and sunsets. Now they have an insane installation on the beach on 17th street. And Sho is just the most humble, cool, brilliant person. He's so deeply passionate about consistency and rituals, which is why I love working with him. I just feel such immense pride and joy for him."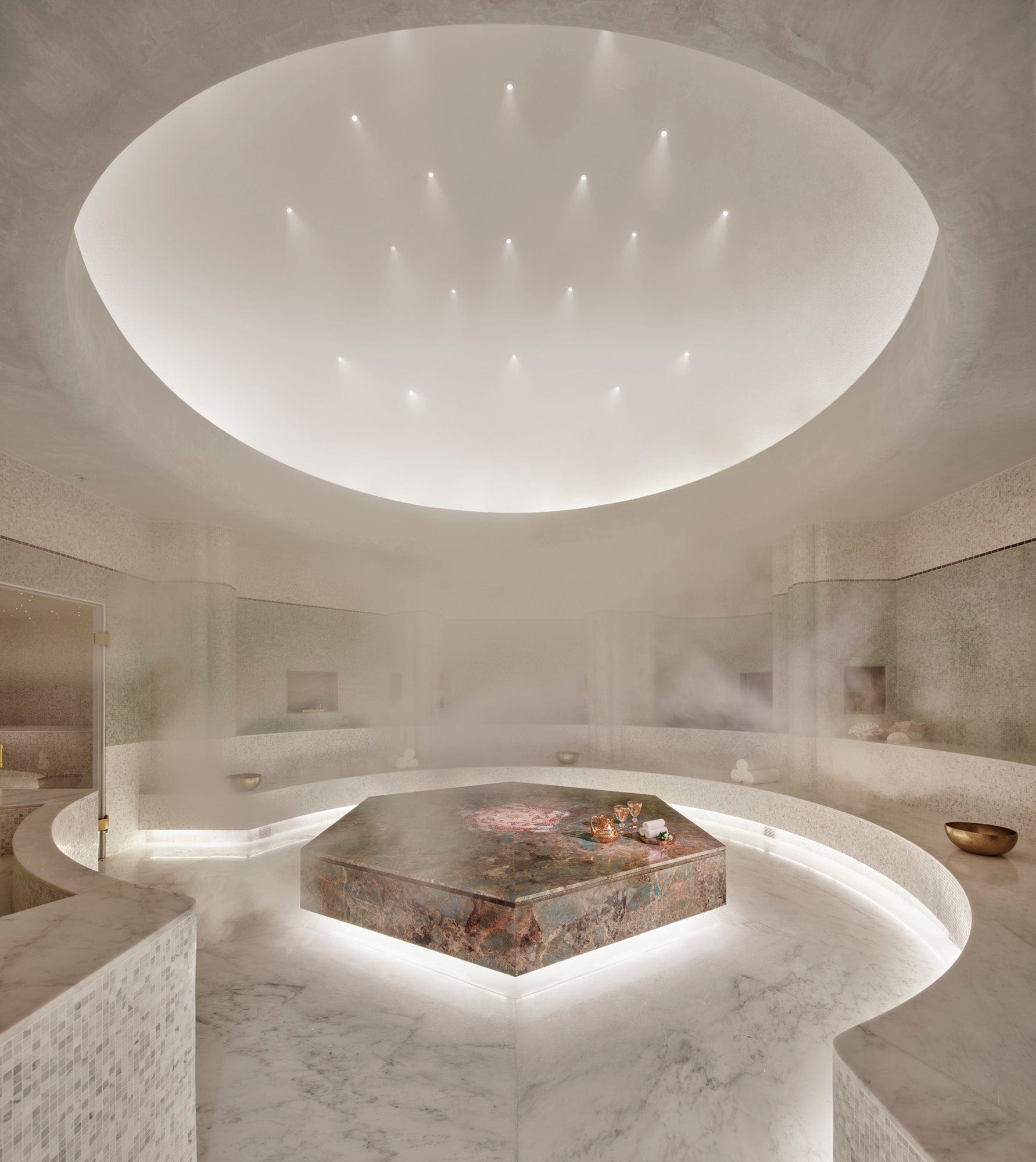 Tierra Santa Healing House at Casa Faena Miami Beach

3201 Collins Ave., Miami Beach
305-534-8800
@faena

"Faena is a hotel on the beach and it's a good spot to go to in general, but the spa there is amazing. They have this hammam which is filled with mosaics and marble. And if you get two hours to yourself and you want to book a spa appointment, this is my favorite place to go in Miami. They have the most amazing massages and they will get any knot out of your back."
ICA Miami
61 NE 41st St., Miami
305-901-5272
@icamiami 

"The Institute of Contemporary Art is an amazing museum within the design district. Right now, during Art Basel they're having a great show that features emerging artists. When you go to an institution versus a fair, it's just a very different experience. You get more context on the art and the way that the curators create a new experience. And of course, the design district is just insane. The designer Craig Robins and team are so thoughtful about each space and its experience. It's almost like you're entering each designer's world."
DOCE PROVISIONS
541 SW 12th Ave., Miami
786-452-0161
@doceprovisions 

"If you find yourself in Little Havana, Doce Provisions is this little hidden gem with outdoor seating. They have the best Cuban sandwiches. If you're super hungry, definitely try El Cubano Sandwich. They put croquetas inside the sandwich. You'll be the happiest person ever after eating this."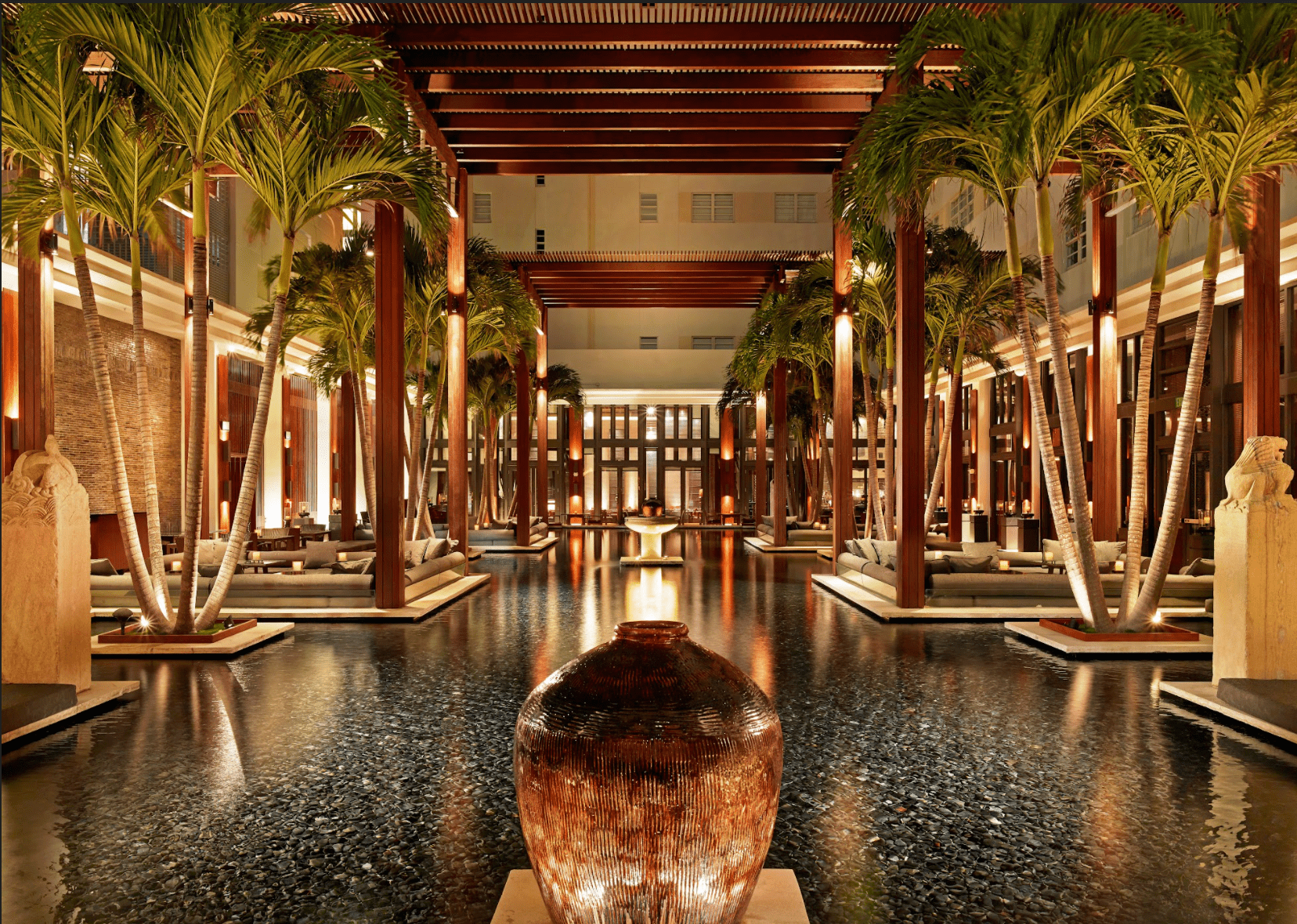 Setai Courtyard

2001 Collins Ave., Miami Beach
305-520-6000
@thesetaimiamibeach

"If you're here for Basel, this is just a good place to visit. It has very beautiful architecture and a beautiful fountain. I love sitting there and having a long leisurely lunch to kind of break up the day between fairs and events at night. It's the perfect spot to be! Very elegant." 
Carbone 
49 Collins Ave., Miami Beach
info@carbonemiami.com

"The best martini and cocktail onion I've ever had! It can be tough to get a reservation here, but they have a really spacious bar area that you can walk into. The cocktails and martinis are so good; they make their cocktail onions in-house."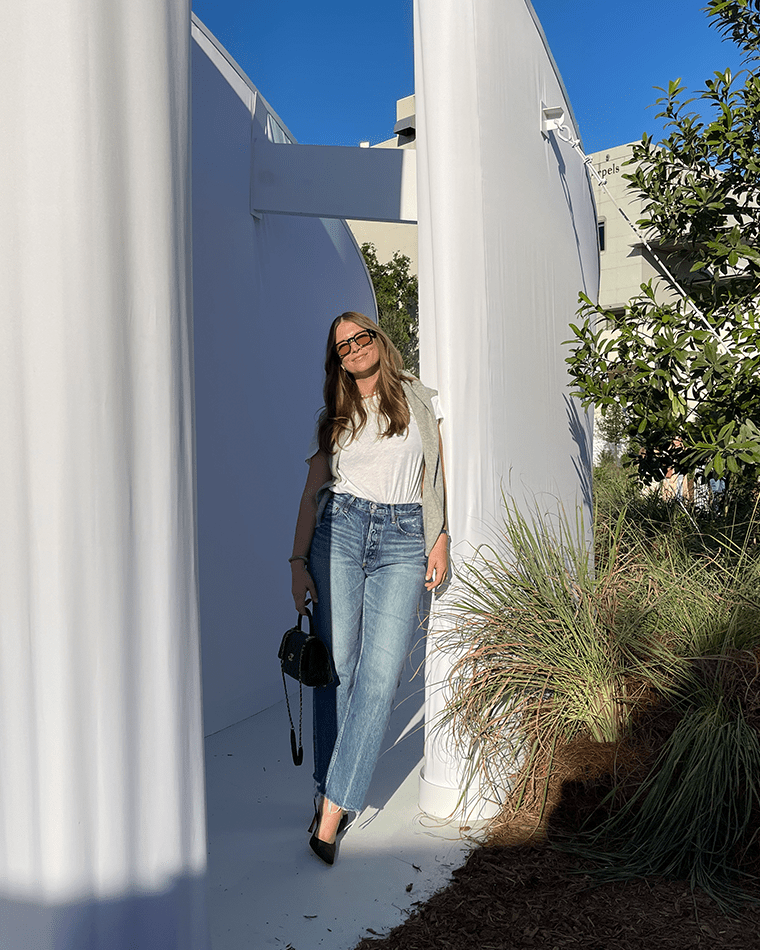 Design Miami & Art Basel Fairs

1901 Convention Center Dr., Miami Beach
clientservices@designmiami.com
@designmiami

"I'm so passionate about design and architecture and furniture and objects. So if you love design at all, I highly recommend getting a ticket and going to Design Miami. So if you're here for a quick Art Basel trip, there's so many fairs and it might be overwhelming. But these are two places you must go!"
Miami Melodies by Dianna Cohen
From Faena for massages to ICA for inspirational art, Crown Affair founder Dianna Cohen shares her guide to the best spots in Miami along with the perfect, house-inspired playlist to soundtrack your visit.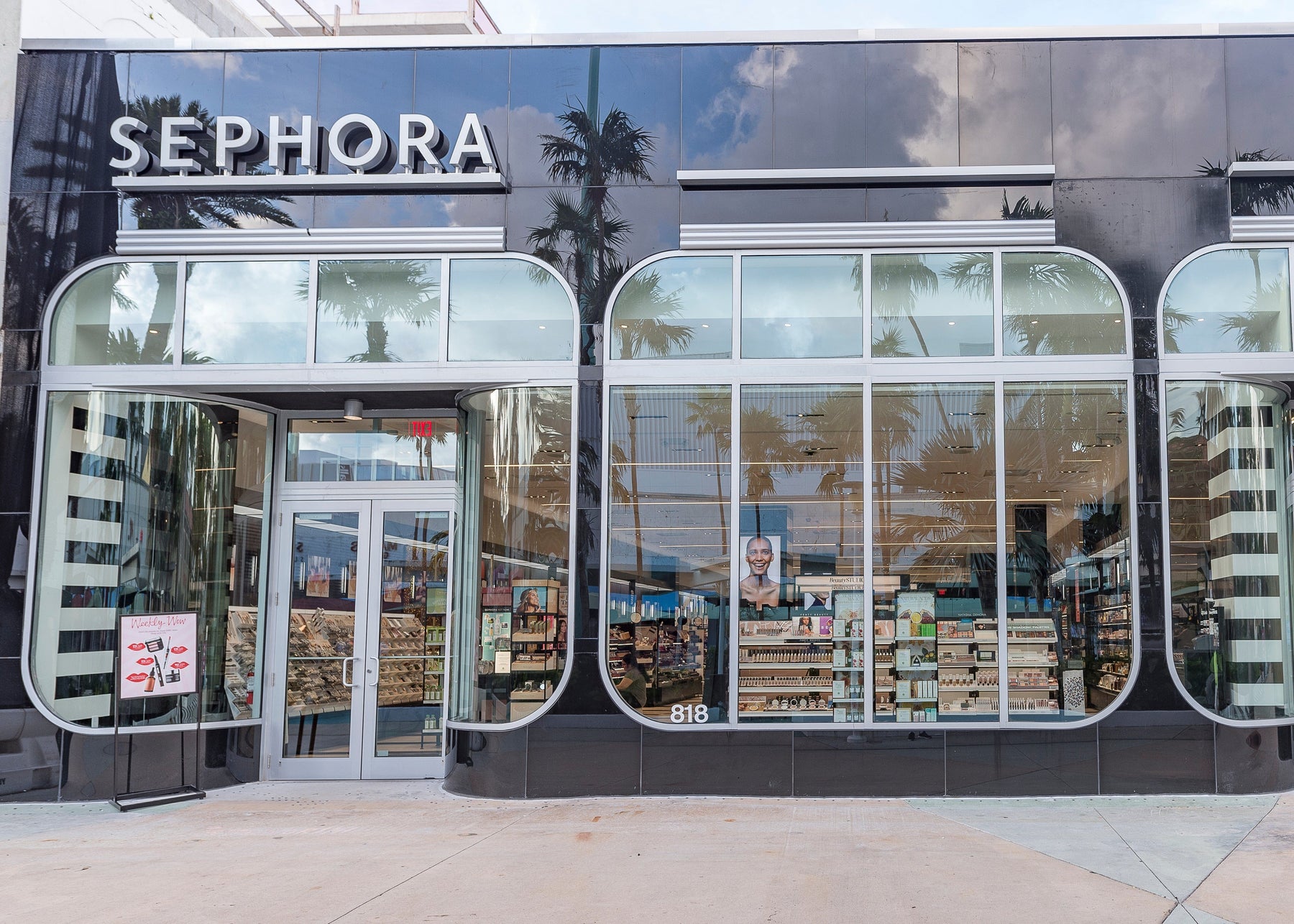 We're Popping Up in Miami

Celebrate the new Rose Inc at a pop-up flower stand on Saturday, December 4. Guests will receive a bespoke bouquet inspired by the collection when you visit us at Sephora, located at 818 Lincoln Rd., Miami, FL 33139 from 10 a.m. to 5 p.m.