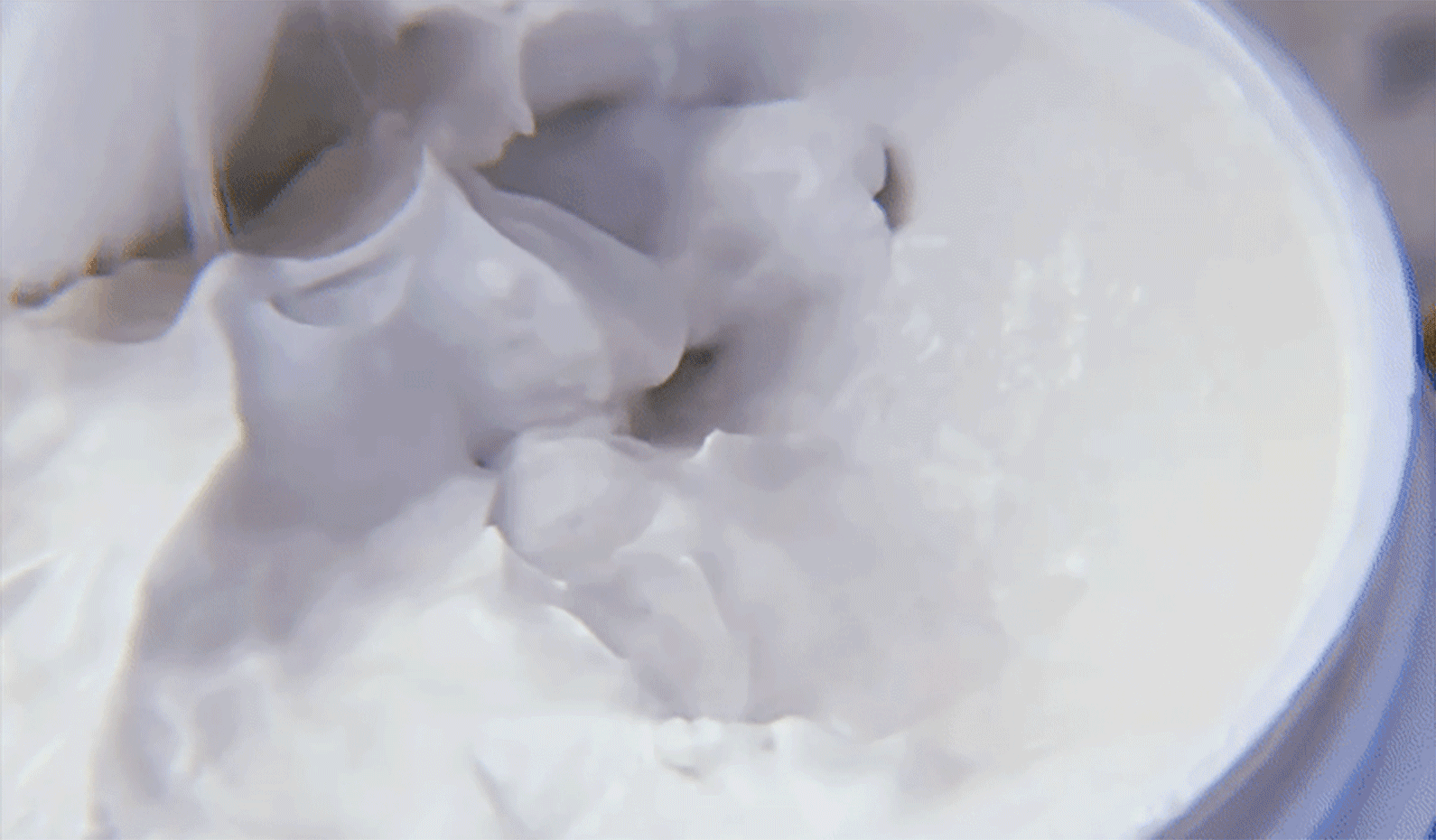 01 / 24
EDUCATION
The Consult: Olga Lorencin's At-Home Chemical Peel Guide
Welcome to The Consult, your virtual appointment with the world's most in-demand beauty experts.
While some experts swear by antioxidants and others build their practices on lasers, celebrity aesthetician Olga Lorencin is well known for her preference towards acid-based peels. Her interest partially stems from her childhood in Belgrade, Serbia where "facials are customary as dental cleanings and skin care is approached as a science." She eventually brought her love for exfoliation to Los Angeles and decades later is recognized as a leader in the space. Today Lorencin calls Halle Berry, Emma Stone, and Eva Mendes clients and locals know her Beverly Hills spa also sells her favorite skin finds, including her own line of hyper-focused, at-home peels.
Many of us have used time in quarantine to elevate our skin-care routines, but still, peels can be intimidating. (Will Samantha Jones' experience on Sex and The City ever not come to mind?) Lorencin stresses that at-home peels used weekly are incredibly safe and the first step to really transformational skin. "A light peel just exfoliates the surface," she says. "Deep peels [which should be done by a professional or under a professional's supervision] are when you have to stay inside and wear hats." Lorencin does have one rule: "I suggest doing peels at night because your skin benefits twice as much," she adds. "Nighttime is where all of the keratin and elastin builds itself and when your skin rejuvenates itself on a deeper level. By helping to shed the dead skin, you really help new cells to form and everything else that you put on the surface of the skin will better absorb."
We think shedding the old to welcome in the new is an apt metaphor for our current times and so we've tapped Lorencin for product recommendations and tips to safely and effectively try a peel at home in this month's The Consult.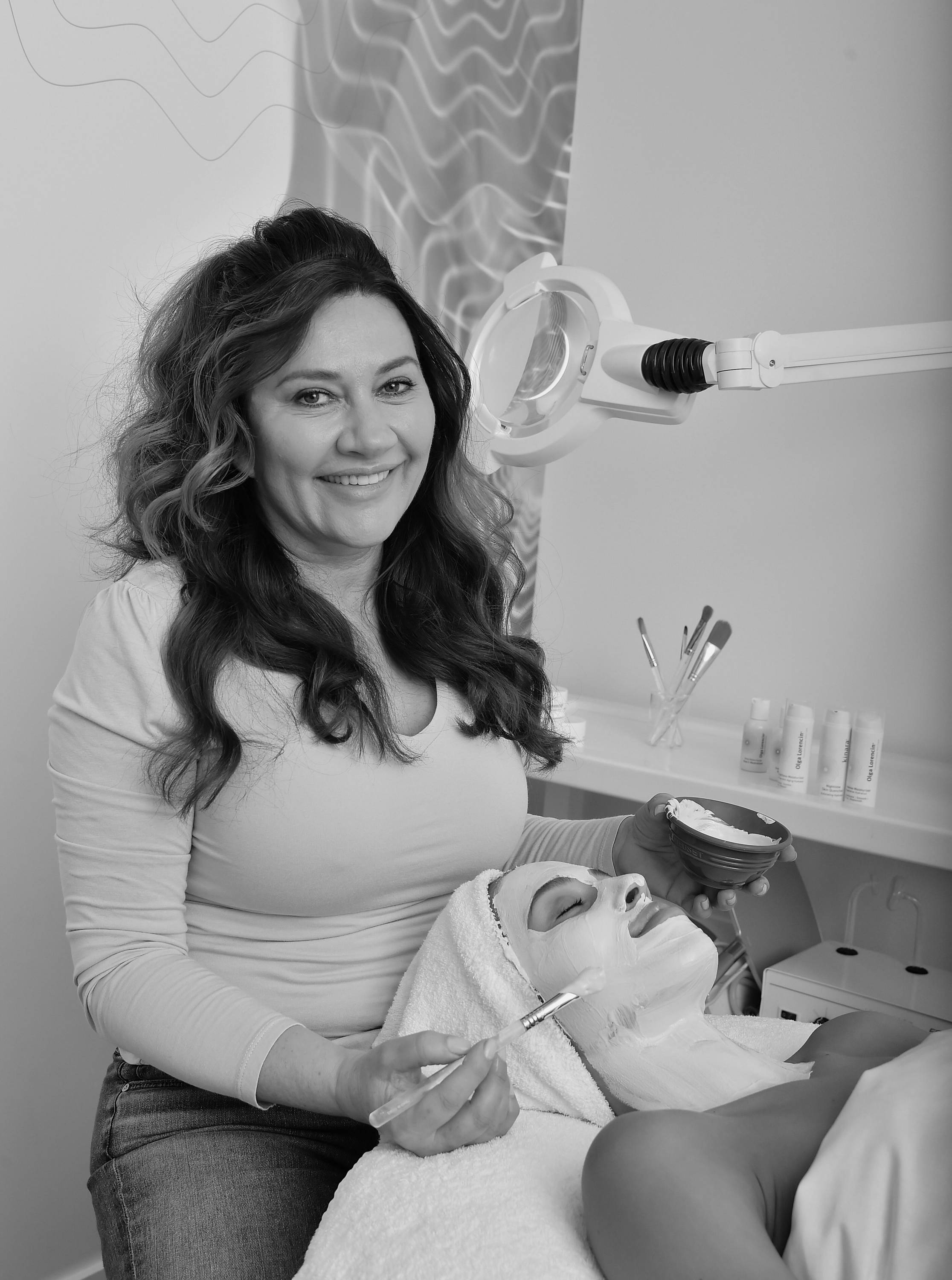 Step 1: Cleanse Skin
Begin with fresh, clean skin. "Unless you have one that's incompatible with your skin, any cleanser really will do," Lorencin says, even ones that come already formulated with acids. "If you're acneic and you have a salicylic or glycolic acid cleanser you can still wash your face with that, just remember to rinse well and dry your face." Or, keep it simple with Cerave's Foaming Facial Cleanser, which does a good job of removing dirt without stripping the skin of its moisture.
Step 2: Peel
Most peels come in a one-, two-, or three-step kit, but not all acids are created equal. "If you're dry and sensitive or might be scared of peels, I would start with something like lactic acid because it's mild," Lorencin says. She recommends trying out her Red Carpet kit and, if that's too much, trying her brand's Lactic Acid Hydrating Serum which exfoliates and moisturizes at the same time. "Say you're very acneic, you can use Deep Detox Facial which has 1% salicylic acid maybe twice a week depending on what else is going on," she says. "A formula like Dr. Dennis Gross' peels includes glycolic, salicylic, and mandelic acid which is also great for congestion."
Step 3: Add Hyaluronic Acid
"Your skin is like a tree, you have cleaned all the leaves after the peel and now the nourishing can begin with the nutrients you're putting in," Lorencin says. If you're sensitive and dry, she recommends mixing a hyaluronic acid like the Intensifier from Skinceuticals with your moisturizer. She notes to avoid layering other active ingredients like vitamin c or retinol unless you already know how your skin's going to react.
...start with something like lactic acid because it's mild.
Step 4: Moisturize & Protect
For night, Lorencin suggests a moisturizer that packs peptides, which she says help with building collagen. "Anything that you do at night will be much more powerful than during the day just because of how our bodies function," she reminds.
Step 5: Protect & Prevent
While Lorencin debates just how photosensitive an at-home peel makes skin, she's a proponent of regular sunscreen usage for many reasons. Her favorite is Canmake's Mermaid Skin Gel. "It's brilliant and goes on sheer," she says. "It's the only sunblock that doesn't break me out."