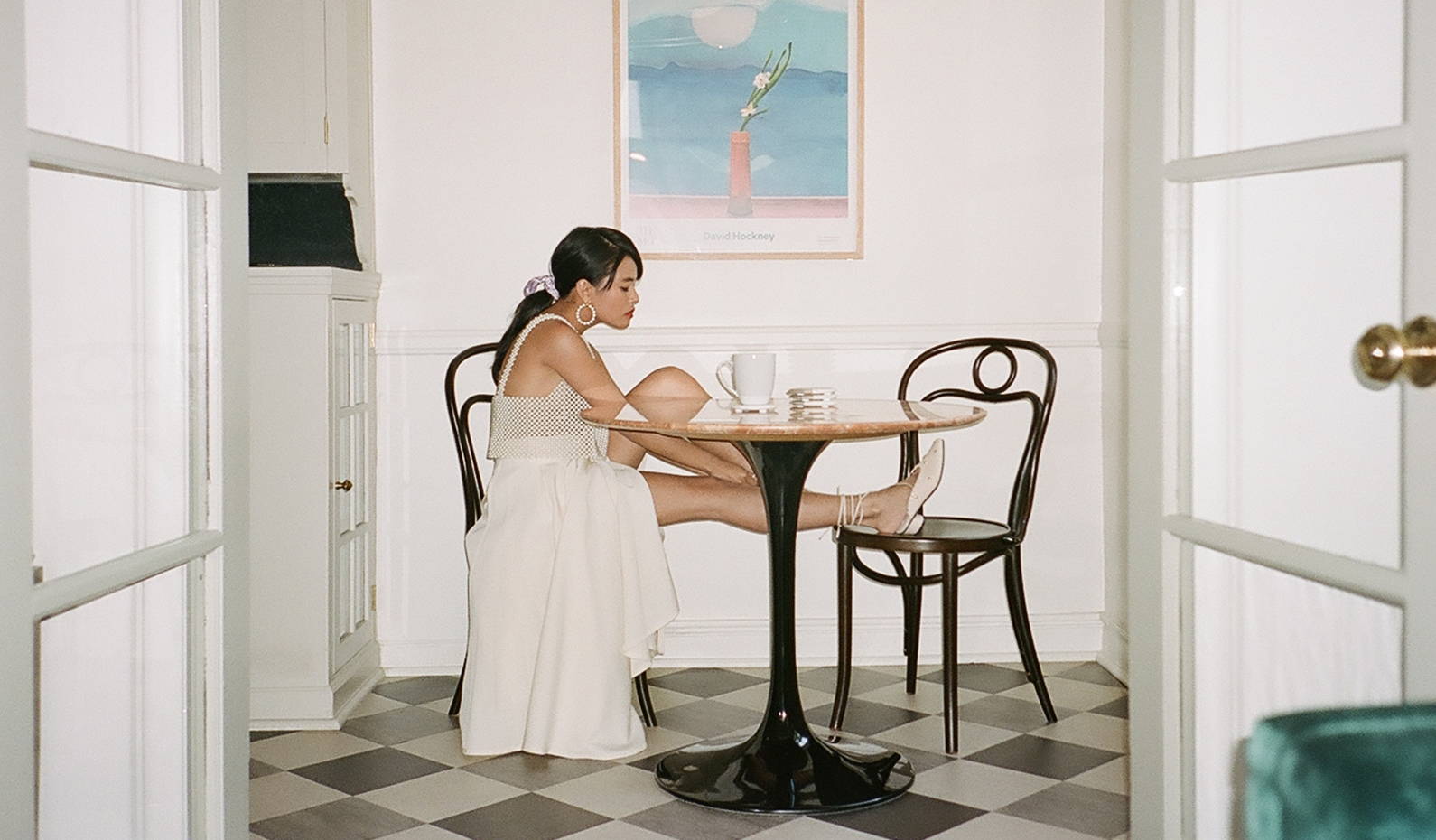 06 / 27
As a teenager in Los Angeles, Olivia Lopez began posting outfit pictures on Lookbook and writing at her blog, Lust for Life. A little over 10 years later, she's transformed that hobby into her full-time job that allows her to see the world. These days, the globetrotting writer focuses on design, architecture, and style—at Lust for Life, its new sister book Lust for LA, and her impeccably curated shop, Bon Week Ender. During a recent sojourn in Paris, Olivia spoke with Rose Inc. about the highs (and lows) of frequent travel, the joys of a DIY face mask, and her next big move.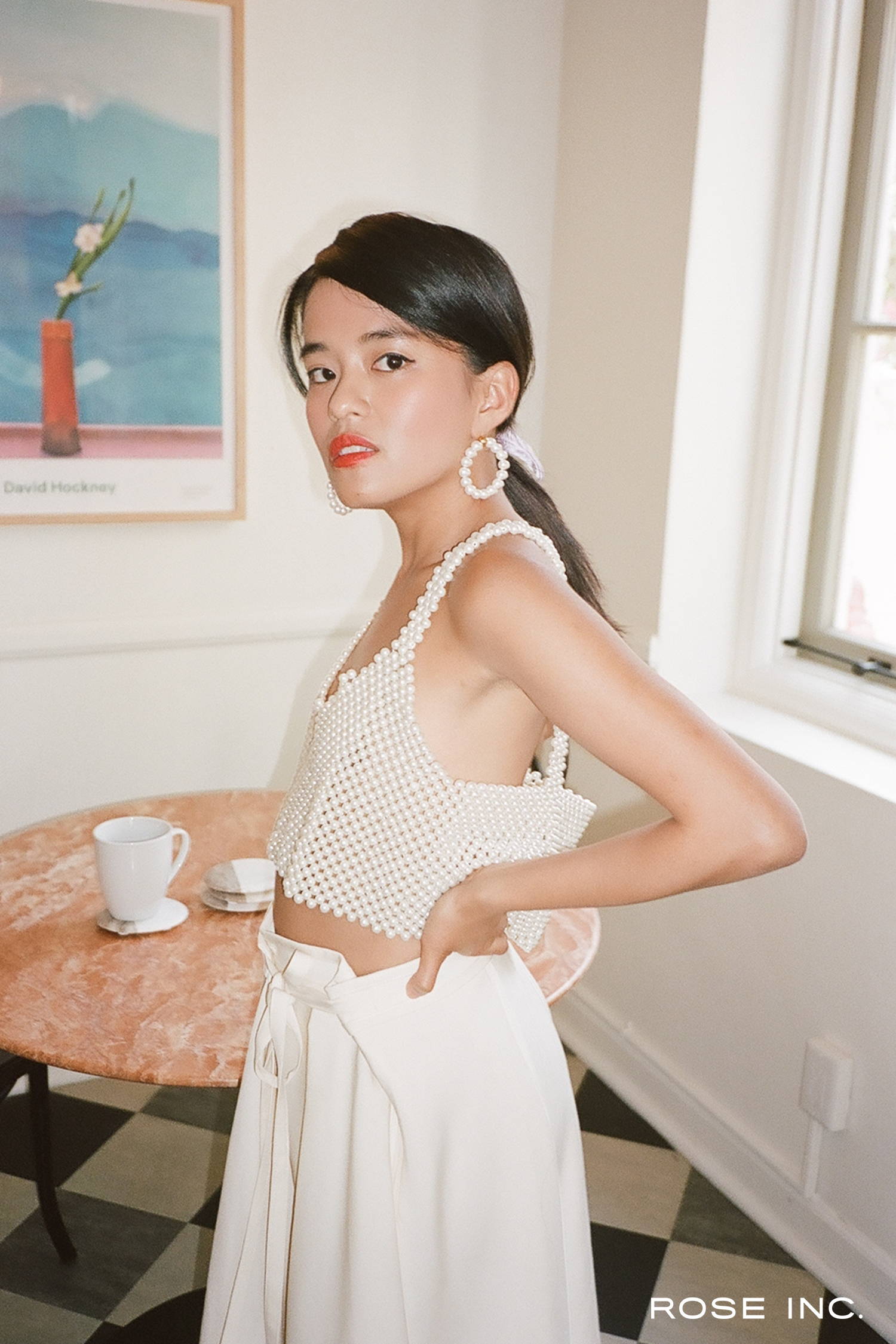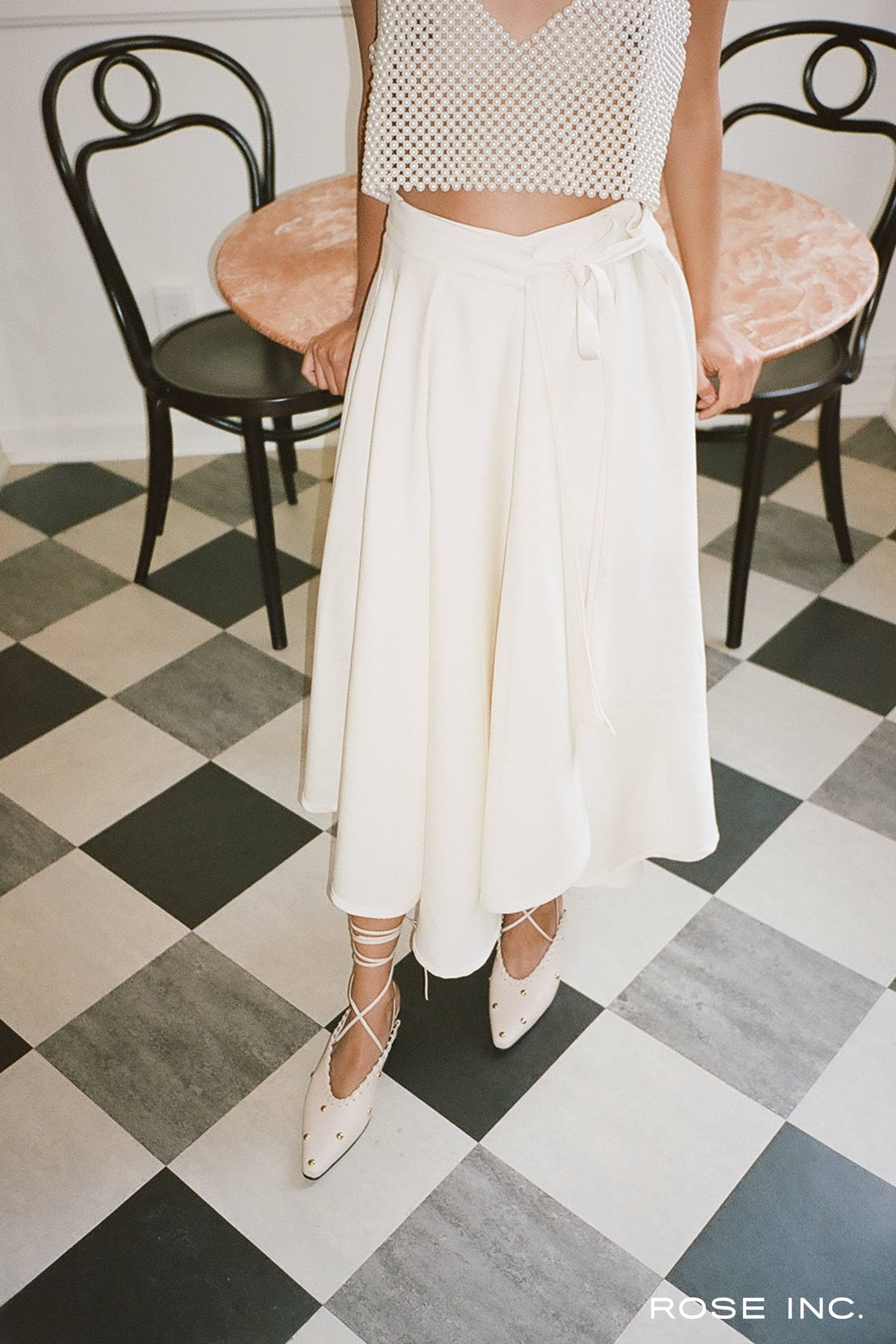 RI:
Olivia, in your own words, who are you and what do you do?
OL:
I do a couple of things. I always joke that I'm a professional tourist, but I'm actually a writer and creative consultant. I mostly write about travel and design.
RI:
Where did that interest in travel come from?
OL:
It started pretty early on. I've always had a massive curiosity to see the world. That sounds so cheesy, but there's no other way to put it. When I was younger, I would flip through Condé Nast Traveler and Sunset, and I'd wish that I could be inside the pages. I don't know if it's because I was also an immigrant [from the Philippines], and we were pretty limited with where we could go, given that we were dealing with green cards and everything. Traveling abroad was such a far fantasy that being able to do it full-time as my career is beyond what I could ever have expected.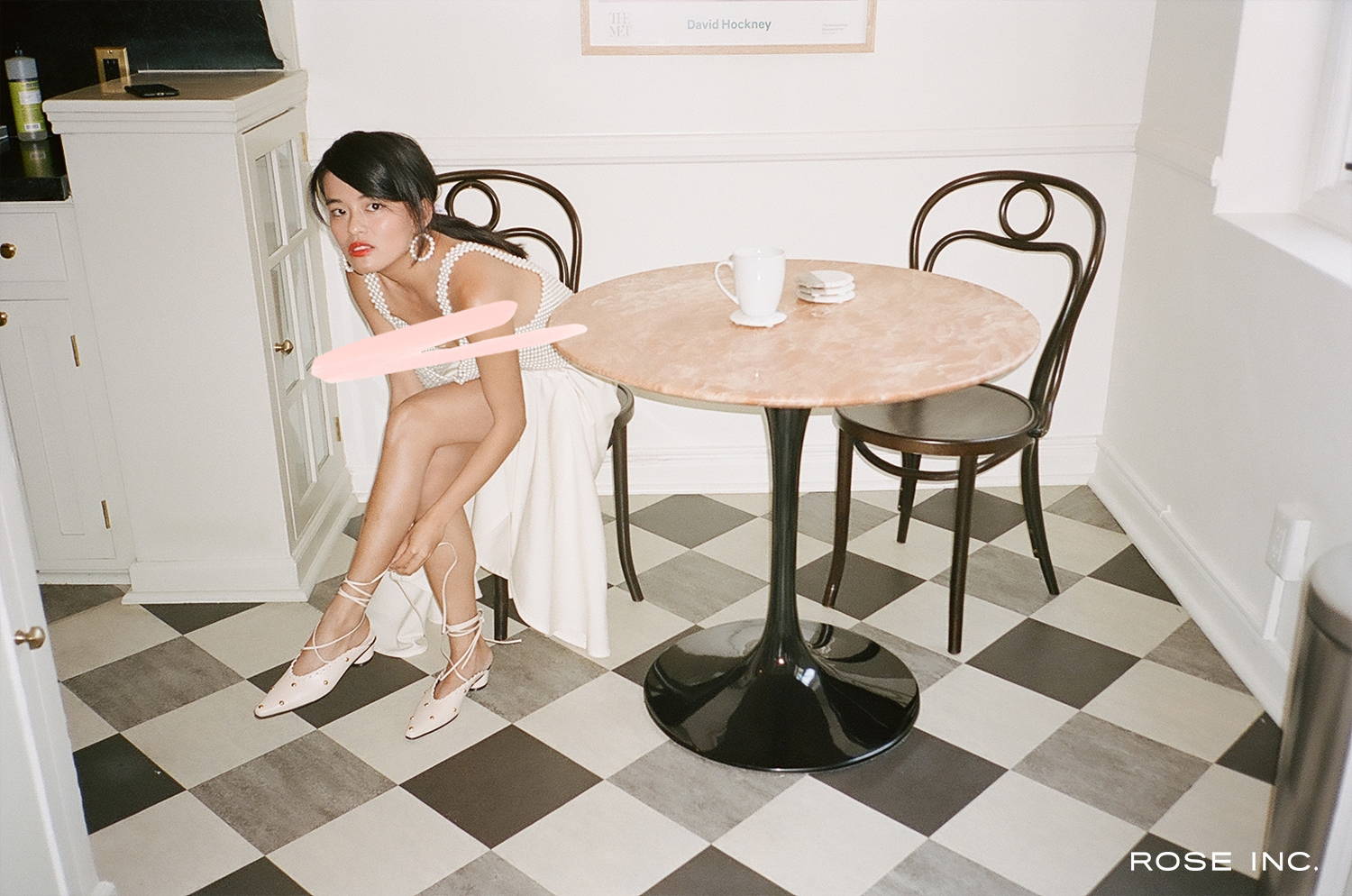 RI:
When you travel, how much of it is as fun as it seems on Instagram—and then what are the parts of your job that people don't necessarily see on social media?
OL:
Well, 90% of it is the actual physical movement of travel. That's the part that no one ever gets to see—the stress and crazy extremes that your body goes through—when the result is a beautiful image of you in a gorgeous location. On some trips, every hour is booked out, and sometimes a dinner ends at midnight. After that, you're sorting through a ton of emails, and the schedule starts again at 8 a.m., which means you have to be ready and fresh by 7 a.m. It can be a non-stop experience.
RI:
How has travel changed you the most?
OL:
Travel has definitely given me the skill of adaptability in different social situations. I try to find a common ground in every new situation that I'm in.
RI:
What has been the most challenging part?
OL:
Finding roots and trying to stay grounded when you're gone for such long spurts. It can be hard to develop a routine.
RI:
How frequently are you on the move?
OL:
It depends month by month, but usually two or three weeks out of the month. It's a good month if I'm only gone one week. I actually feel super-ashamed saying that because of my carbon footprint.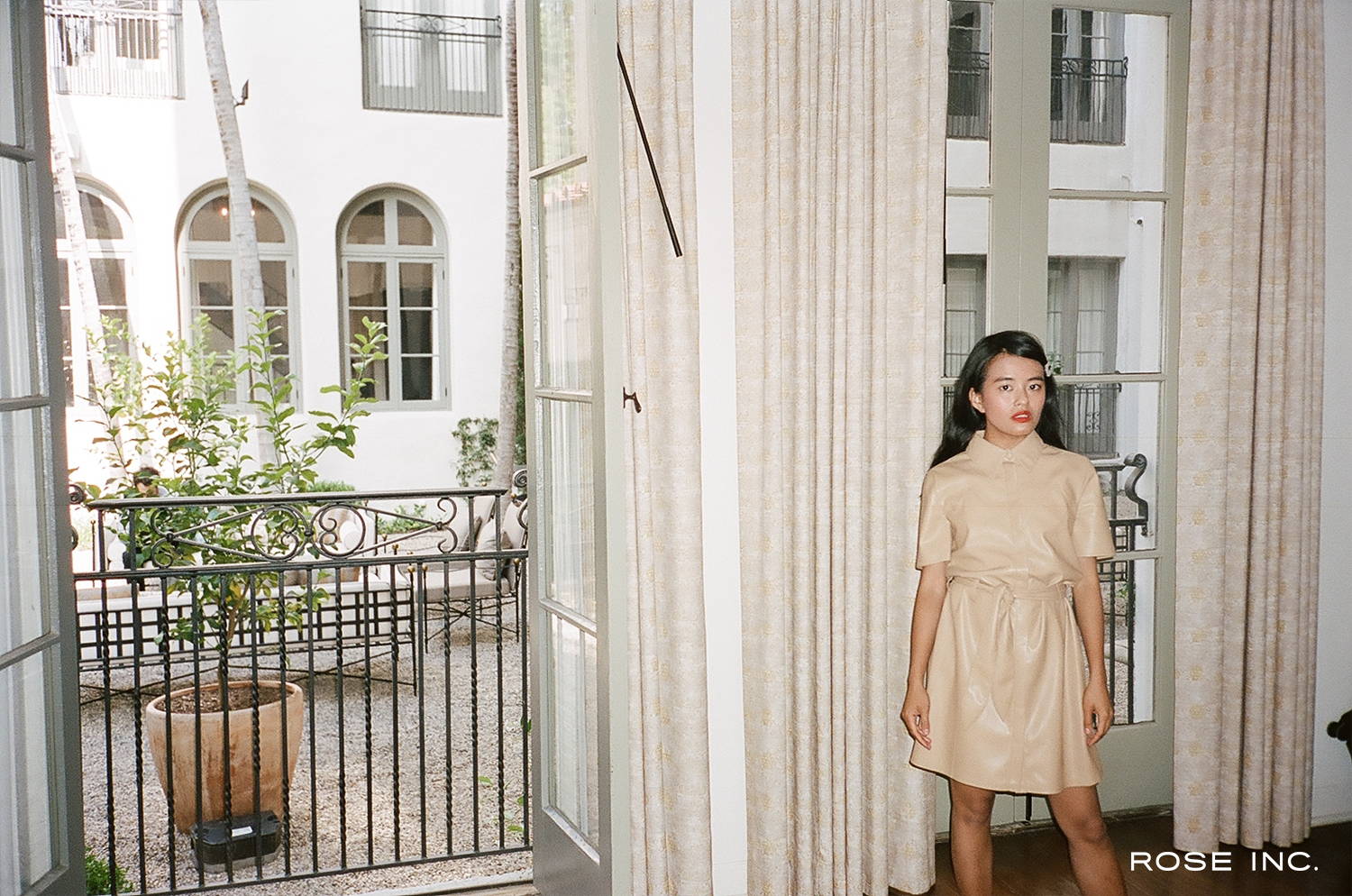 i try to find a common ground in every new situation that i'm in.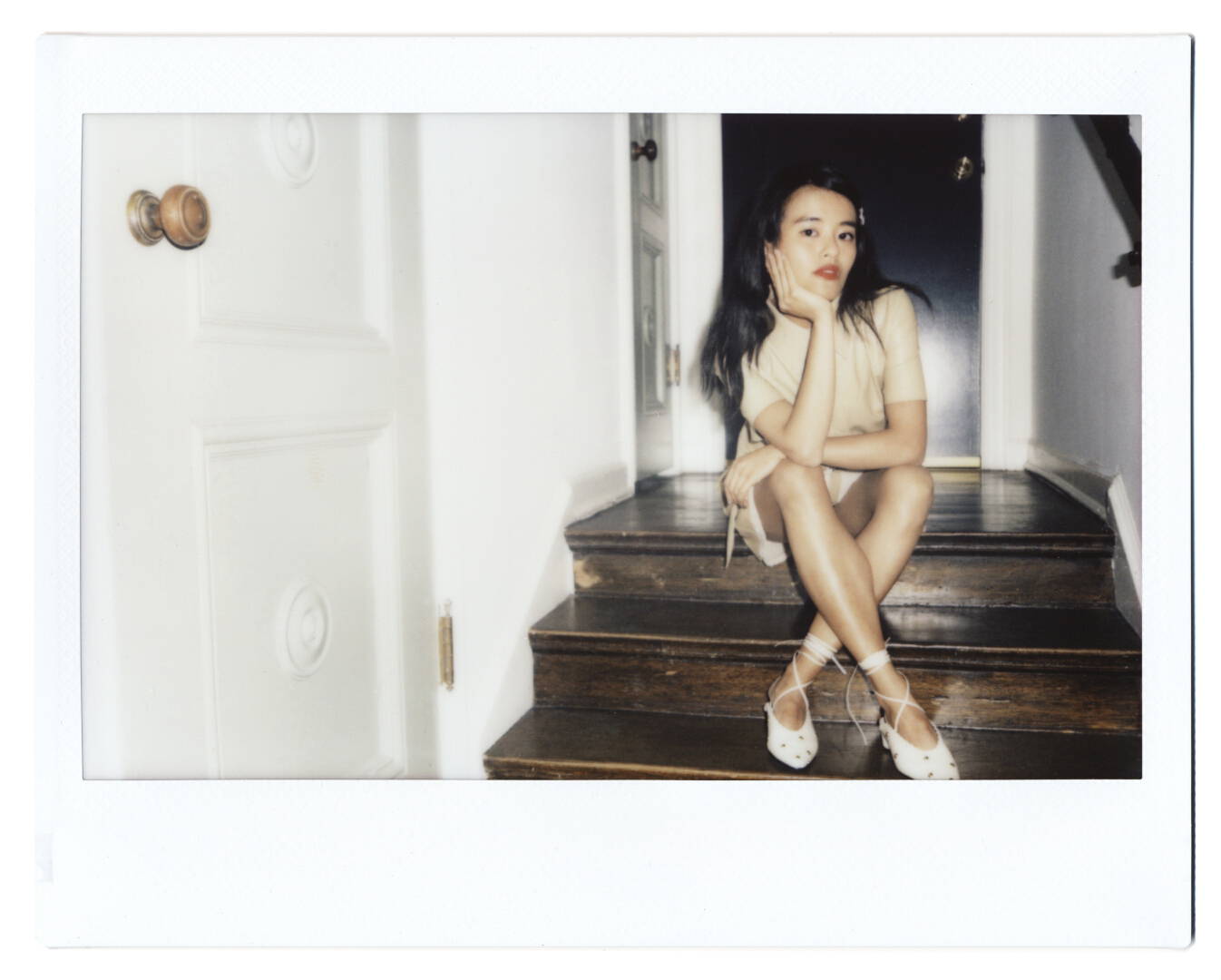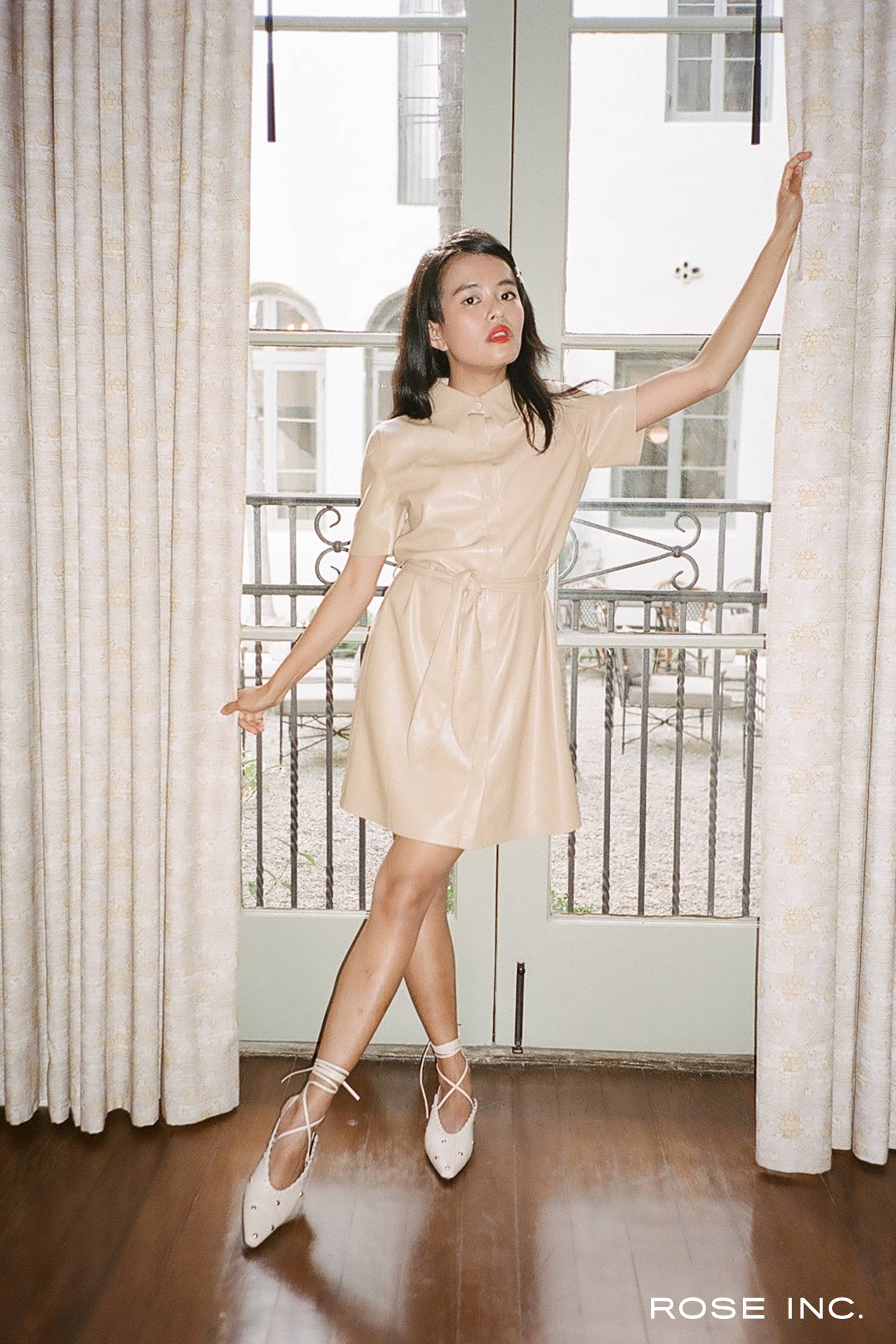 RI:
How do you grapple with your carbon footprint? It's something we're all struggling with these days.
OL:
When I'm at home in LA, I'm so green. I don't own a car. I take public transportation everywhere. I shop for groceries locally, and I've completely trimmed down my meat consumption. The area I need to work on the most is airplanes. It's tricky because my boyfriend lives in Paris, I live in Los Angeles, and I have family on three different continents. I currently don't really have many options, but I do try to trim everything else that's in my power. I'm planning to move to New York just so I can be in the center of my work activities. And then, the fashion industry is a huge polluter, so I've consumed way less clothing over the past few seasons.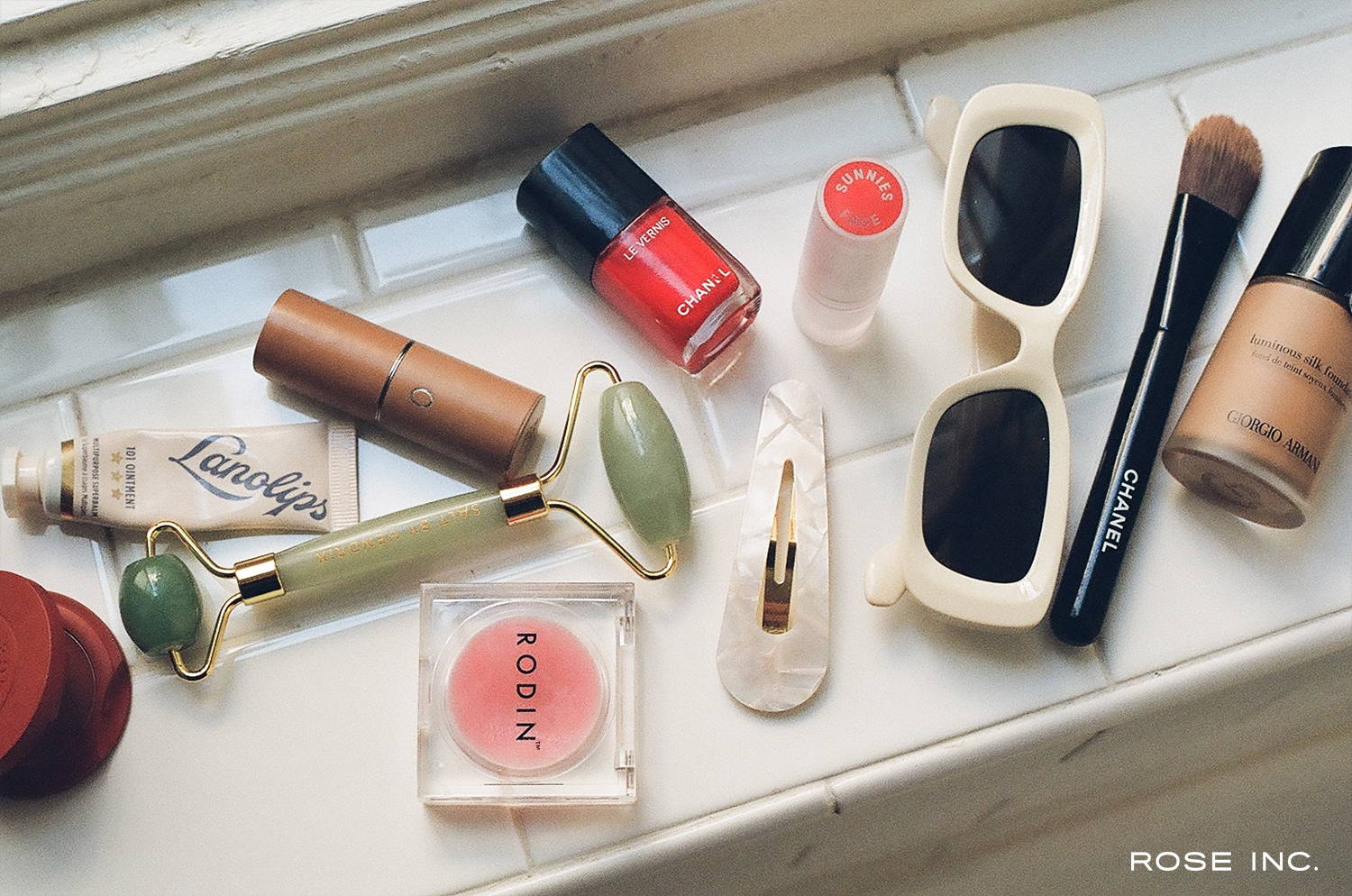 RI:
Have your travels changed your approach to beauty at all?
OL:
Yes. I started incorporating a bit more Ayurvedic things to my beauty regimen to combat all of the stress. My obsession with oils and moisturizers has increased so much over the last few years. I also try to use adaptogens and vitamins as well as masks and creams to go along with my lifestyle. And I find that the creams don't work unless I'm actually actively putting vitamins and nutrients back into my body as well. I can fake having slept 12 hours after a long flight as long as I'm doing all of the old-school stuff: drinking water with some lemon and maybe adding some adaptogens. I just went on a trip and brought my Moon Juice, and people thought I was nuts. But these things work!
RI:
You mentioned masks and cream. What are your hero products?
OL:
I'm obsessed with Drunk Elephant. I use their hydrating serum and their eye cream. I am a huge fan of True Botanicals. Their ingredients are super-clean, but they're also really active, so they work. Using their entire kit has been a huge game-changer for my skin. And I smear a bunch of retinol on my skin before bed. Do you ever use food masks?
OL:
One of my favorite things to do is to make an avocado, honey, and yogurt mask. When I do that after an intense travel day, it brightens me like I've just had a facial. I swear, it smells and looks so strange, but you get a great brightening effect from it.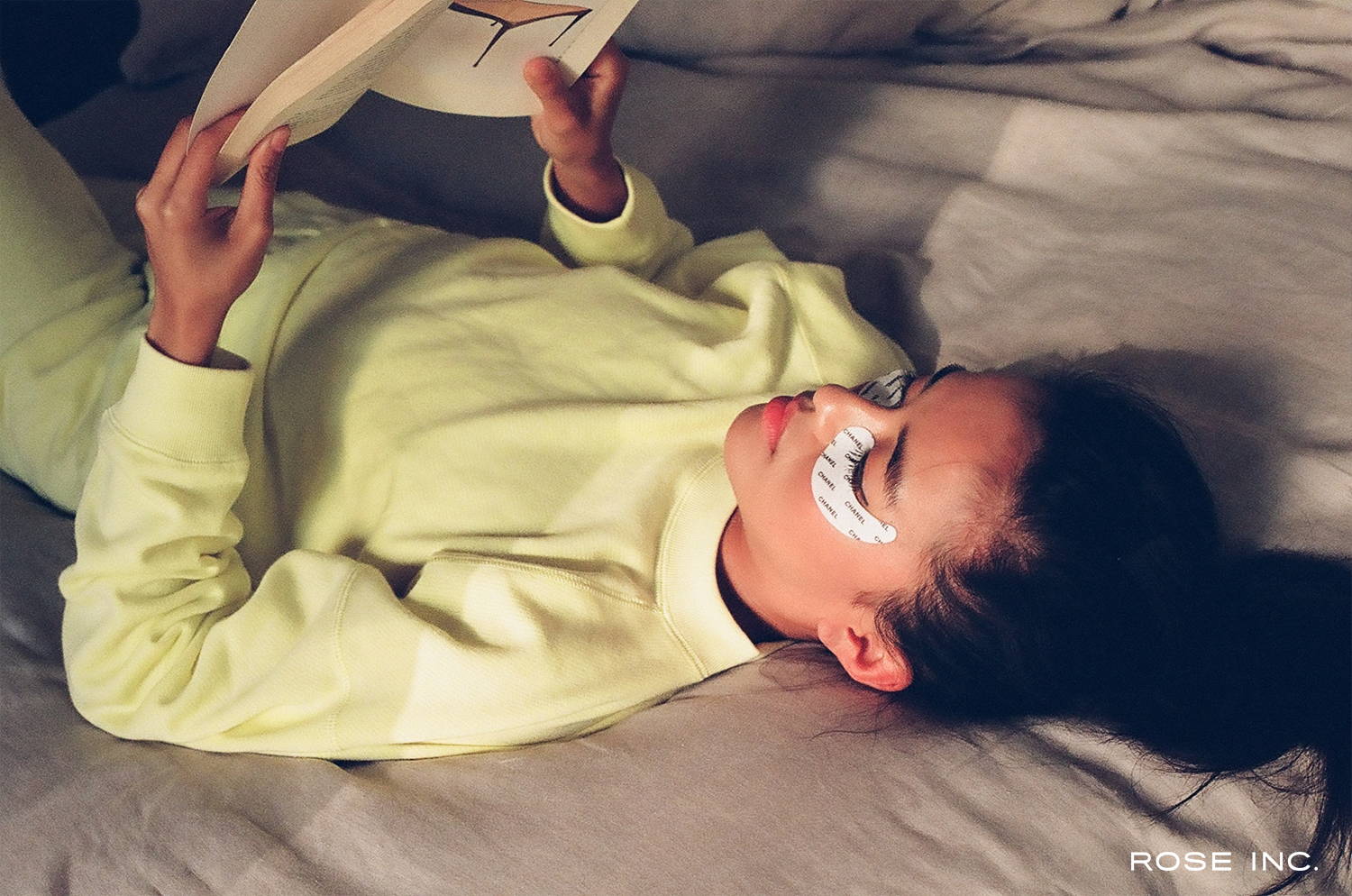 RI:
Brilliant. What does your hair care routine look like?
OL:
I keep it very French. I air-dry everything—I don't even own a blow-dryer. Right now in the summer, I put gel on my head and put it in a really tight, slick bun.
RI:
What would we find in your makeup bag?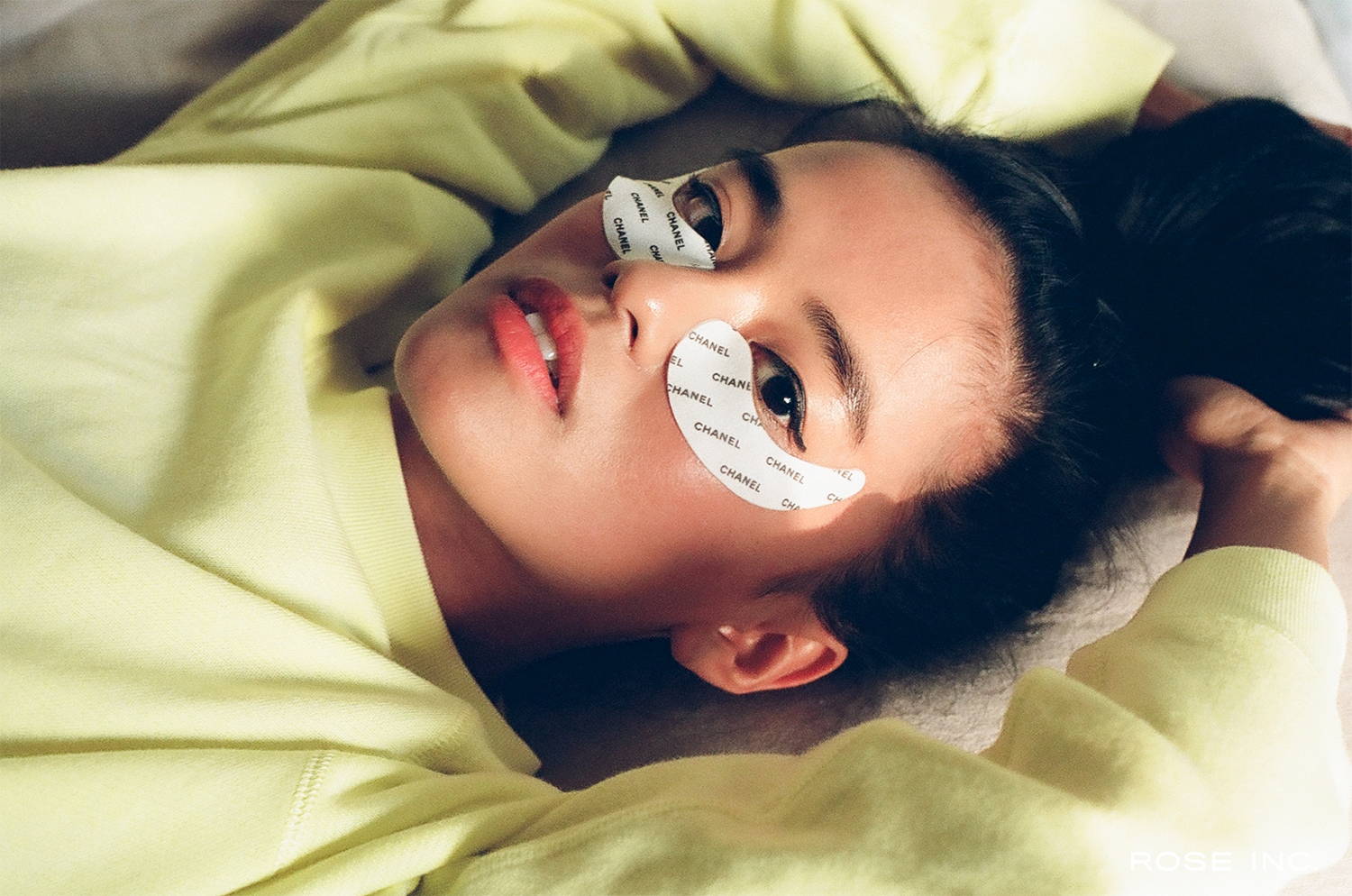 usually when people talk about asians, there's this fair-skinned, porcelain type of asian beauty...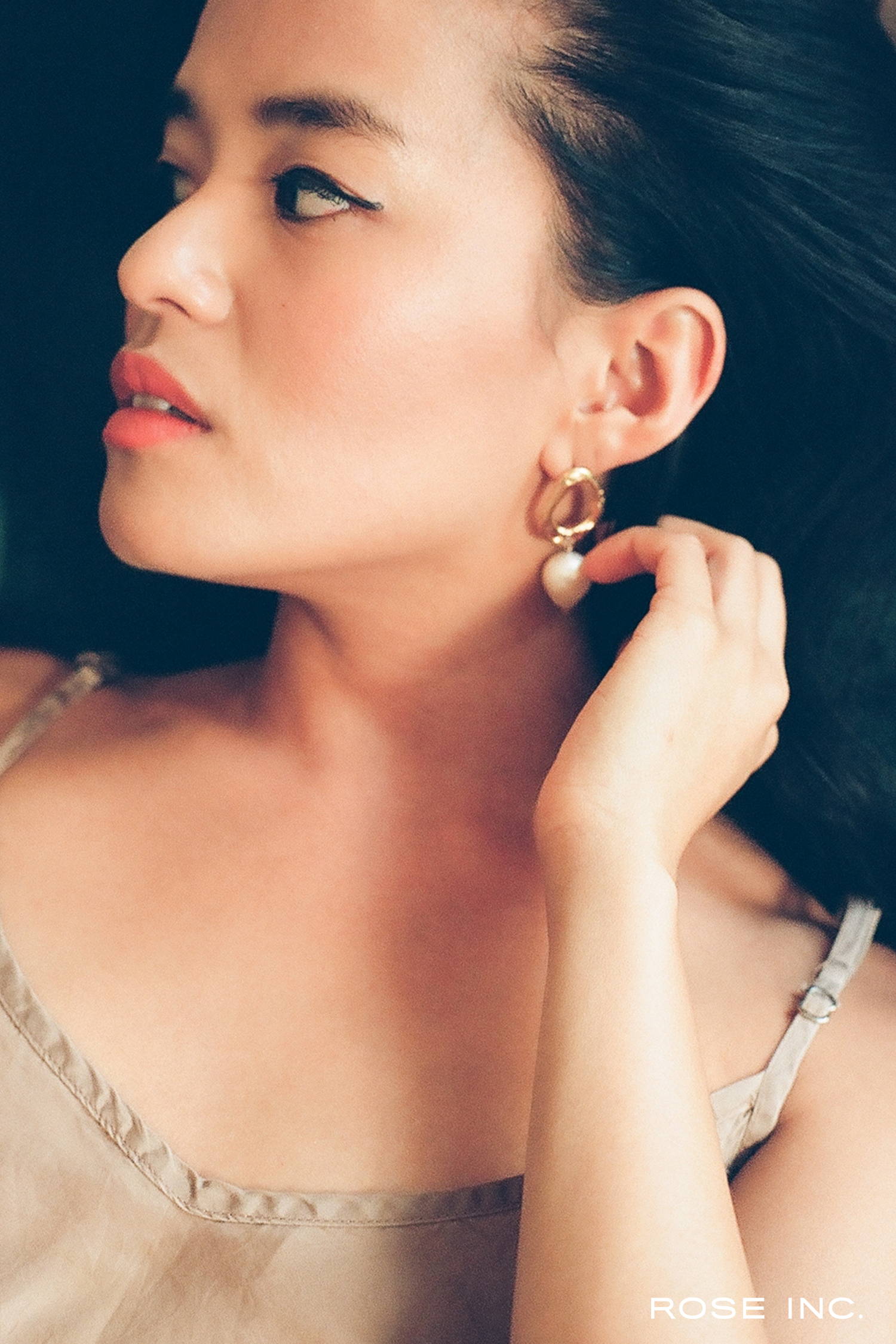 RI:
Do you feel like the beauty world is waking up to the missed opportunity of not having made more makeup for skin of color?
OL:
Yeah, absolutely. I mean, this narrative is so personal to me, because there are all these discussions about inclusivity, but I don't really see a lot in terms of women that look like me, which is more of a dark-skinned Asian.
Usually when people talk about Asians, there's this fair-skinned, porcelain type of Asian beauty and everyone in Southeast Asia gets completely ignored. We're not really regarded as beautiful. Even in our own countries, you see really light-skinned models, even though the country is largely made of people with darker pigment.
I think brands are really waking up and realizing that there's so many different types of beauty. I love being able to experience that in our lifetime.