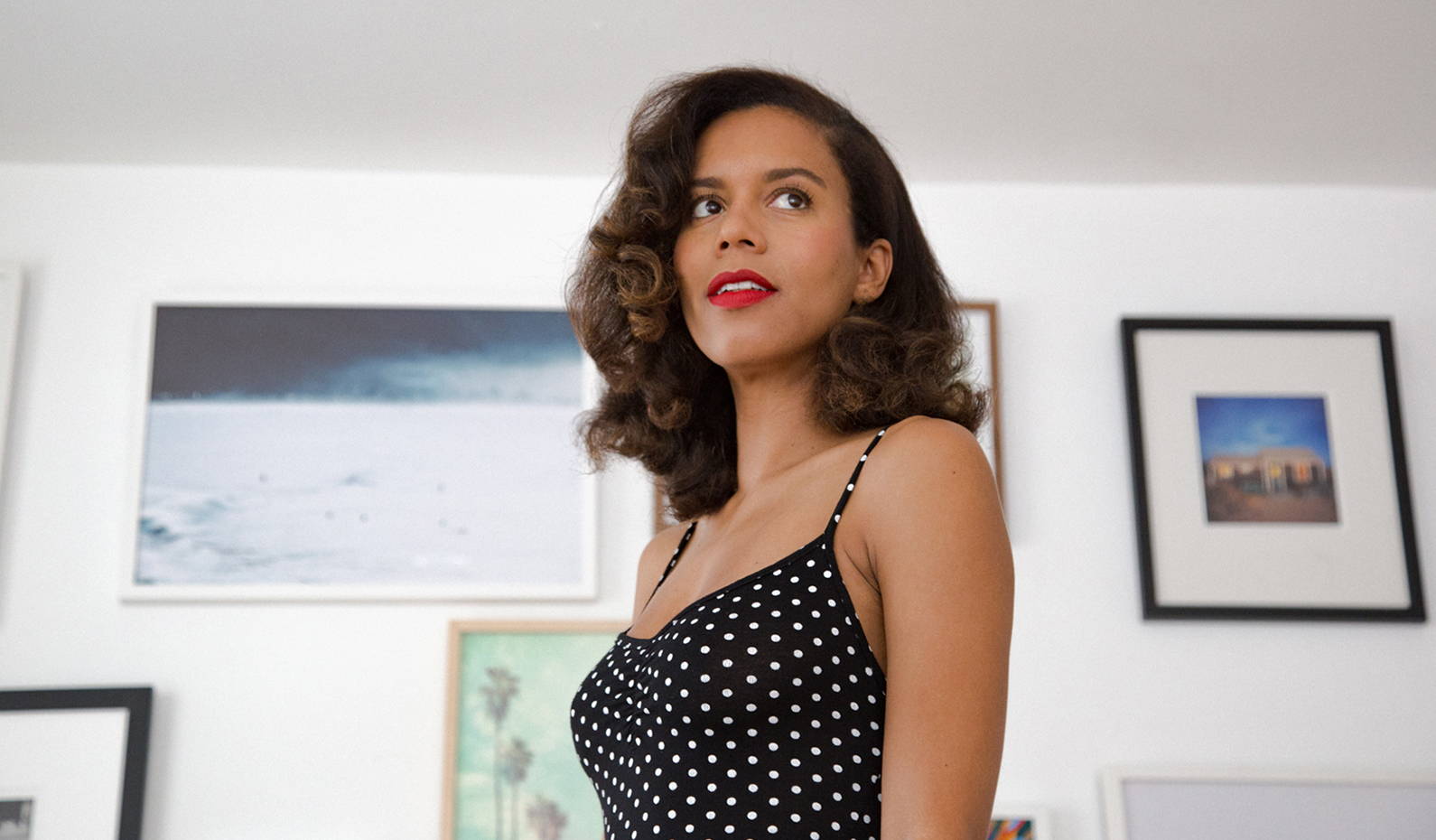 06 / 11
Take a look at Grasie Mercedes's digital life and some things are obvious. She has an enviably cool Cali-girl wardrobe, for one thing. A cute dog, too. And some seriously gorgeous natural curls. Dig deeper, though, and you'll see that this LA-based style blogger and actress has a lot to talk about—from directing a short film based on her own IVF experience to exploring the impossibility of social-media perfection. Here, she tells Rose Inc. about her skin-care regimen, taking her hair natural, and her best-ever drugstore beauty find. (You'll want to pick up that last one in bulk, trust.)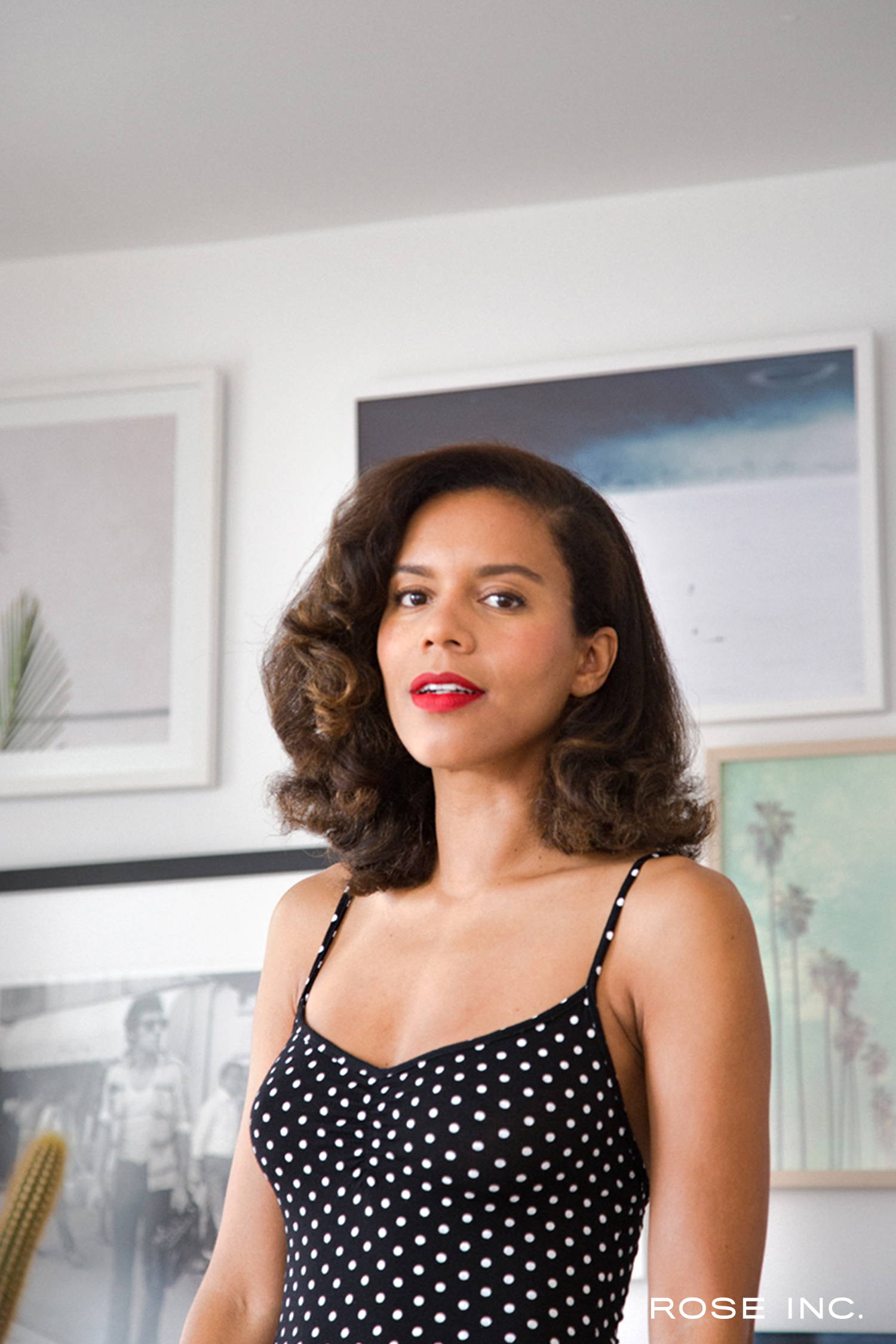 RI:
Would you say you're a beauty girl?
GM:
Yes and no. Because of what I do for a living, I have to put makeup on almost every single day. I had to learn which makeup works for me. But I don't consider myself a beauty vlogger or blogger, just an everyday woman who has to use makeup.
RI:
What is your overall philosophy on beauty?
GM:
As cliché as it sounds, I think beauty does come from within. It doesn't necessarily have anything to do with makeup or skin care—it has way more to do with being comfortable in your own skin.
RI:
Have you always felt that way?
GM:
Absolutely not. I had a very awkward stage from, like, nine to 18. It was pretty rough. I evolved into being comfortable in my own skin. Just in the last three years, I've learned how to work with my natural hair. I used to chemically relax my hair and straighten it every week, and now I wear it mostly curly. Today, my hair isn't curly because I'm doing a hosting job in front of a green screen, and that just doesn't work for curly hair.
RI:
Is having curly hair part of your identity?
GM:
I think it has become part of my identity. I did the big chop almost three years ago. Before that, I'd always straightened my hair. I'm Dominican, and I grew up in New York. In Latin culture, hair is very important. You get your hair done every week at the Dominican hair salon. They put you in big fat rollers, and you sit under a hair dryer, and then they blow out that hair. It's this huge process you do every single week.
So I didn't even know I had curly hair. I had no idea what my real hair was like. I just thought this chemically straightened hair was my hair. It wasn't until I moved to Los Angeles and started going on auditions that I kept seeing girls who looked like me. I would see their naturally curly hair and be like, "Oh, I wish my hair would do that." I didn't know that my hair could do that if I would stop frying it!
After research and meeting more girls who had natural hair, I grew out my hair for about a year, and then it was finally long enough for the big chop. Then, about a year after that, I had fully curly hair, and I learned how to deal with that hair. Now, I straighten it maybe four times a year, and it's usually because of an acting job that requires it to be straight.
I didn't even know i had curly hair. i had no idea what my real hair was like.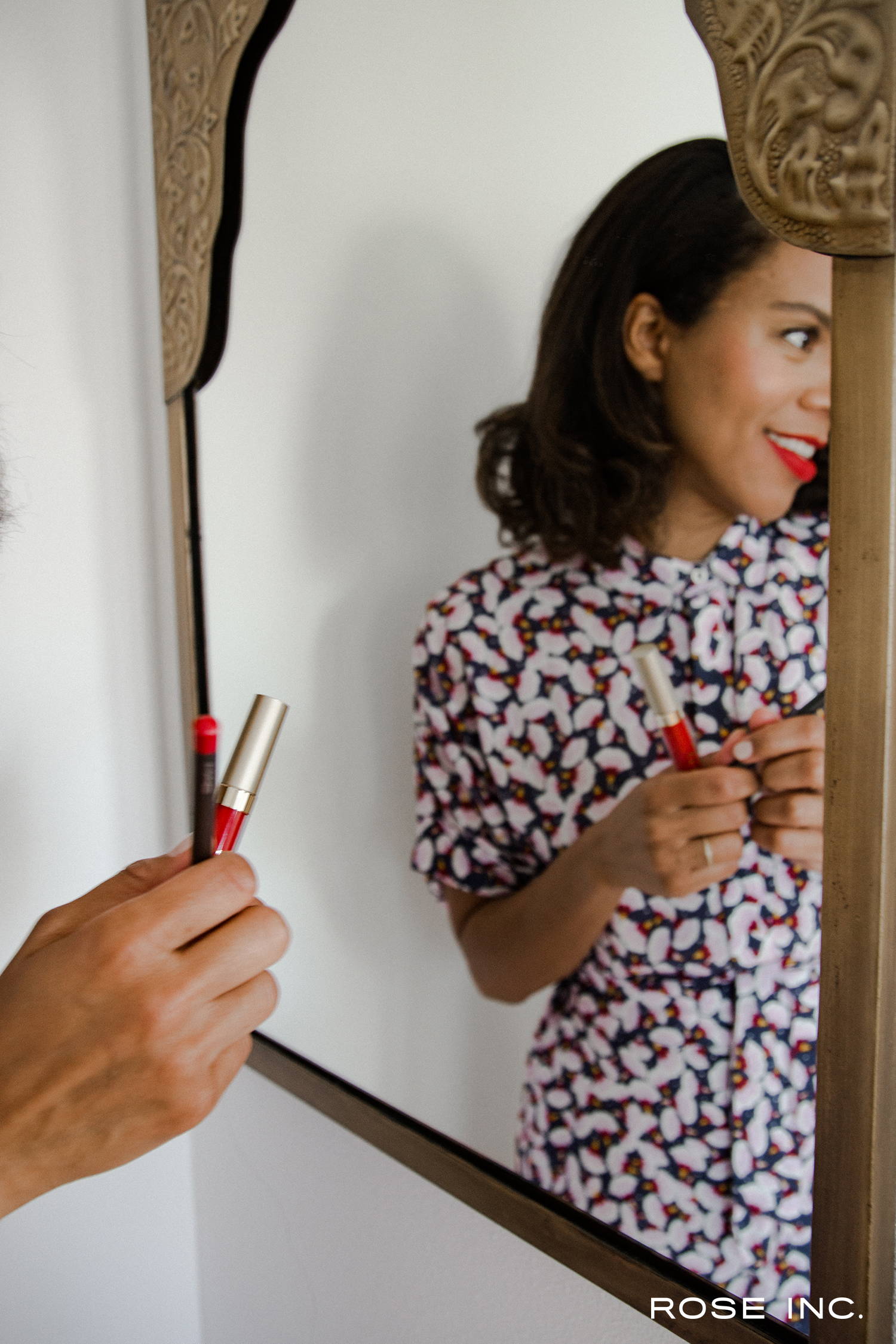 RI:
What is your hair care and styling routine like?
GM:
I try to get it trimmed every three to five months. I go to this guy Shai, who's called The Curl Doctor. He cuts your hair curl by curl, so it takes two or three hours. For my wash-and-go routine, I use a lot of DevaCurl products. If I want to do a rinse, I usually use the dpHUE ACV rinse, which resets my hair. Oribe has some great masks, and I just did a collaboration with Nexxus, and their new protein mask was amazing.
RI:
Okay, what about skin care? How do you take care of your skin?
GM:
My number-one rule—it has been a rule since I was 16 years old, and I've never broken it—is to never fall asleep with makeup on. Even in my twenties, if I went out all night and came home a little drunk, I would always wash my face and take off all my makeup before I went to sleep. In the morning, I wash with a cleanser; right now I'm using Boscia. I use Belif The True Cream Moisturizing Bomb, which is a fantastic product. I just got on the Vintner's Daughter train. I've never spent that much money on a skincare product, but it's worth it.
RI:
That one is worth it. What about at night?
GM:
My only difference is that I use Alba Botanica Acnedote. It's a great astringent, especially if you have a couple breakouts—it really calms it down. I play with other serums; Skin Inc and Rodan+Fields have some good ones.
RI:
When you don't have to be in front of a camera for work, what does your makeup routine look like?
GM:
Well, my acting career is picking up, so I'm going on auditions more, which means I am putting on makeup almost every day. I use Bare Minerals pressed powder, or if it's a photo shoot, I'll use Laura Mercier or Smashbox liquid foundation. For concealer right now, I'm using from Make Up For Ever, and then I usually do just Benefit They're Real mascara. Then a little bit of Nars blush, fill in my eyebrows with Anastasia, and then I put on lipstick. I do love lipstick, so usually my big makeup thing is wearing a bright red, pink, or orange lipstick.
RI:
What is your biggest beauty splurge? Your biggest beauty steal?
GM:
The splurge would definitely be the Vintner's Daughter. Steal? The CVS brand [Beauty 360] makeup remover wipes. I've tried the fancy ones, but CVS makes the best. They're perfectly moisturized, they take off my makeup, and I never have to be there for hours trying to take off mascara or anything like that.
There's a fine line between Photoshopping a zit on your face and smoothing out everything to look like a perfect doll.
RI:
Okay, deeper question. What do you think is exciting about modern beauty—and where do you think there's still room for improvement?
GM:
Beauty is moving in the right direction with inclusiveness. Lines like Fenty, or even Kim Kardashian's line, have these foundation shades that never existed before. But I still have a lot of trouble finding a foundation color that matches my skin. Usually I have to mix a color or two. I think that's a big area for improvement: more shades within the shades of color, and representing more women of color in ads, campaigns, and commercials.
I think sometimes brands go from one extreme to the other, so it's like, "Well, instead of using a white, blond girl, now we're just gonna use the darkest black woman we find." Which is great, but there's also a ton of women in between that you can represent and show, too. I think it's seeing diversity as more than just black and white—there's a huge spectrum.
RI:
What is the best piece of beauty advice that you've ever received?
GM:
Growing up, I watched my mom put on her makeup. She always was very simple—she just wore mascara and red lipstick. That taught me that less is more. Also, find things that accentuate what you have instead of trying to hide what you have.
RI:
Now we're back to what we were talking about at the start of this conversation: self-acceptance.
GM:
Exactly. It's an ongoing process, and it's so much harder for women these days, because everyone's comparing themselves to what they see on Instagram, which is 99% fake, filtered, and Photoshopped. It's about balance. There's a fine line between Photoshopping a zit on your face and smoothing out everything to look like a perfect doll that doesn't really exist.
RI:
Some people might be surprised to know that an influencer also feels this overwhelming pressure.
GM:
Everyone feels it. Find me the girl who thinks she's perfect. Just find me the one girl who thinks she's perfect—or the one man, for that matter. It's impossible. We're just human beings. We have self-doubt, and that's completely normal, but it's also not healthy to compare yourself to other people all the time. You have to find what you find beautiful about yourself.