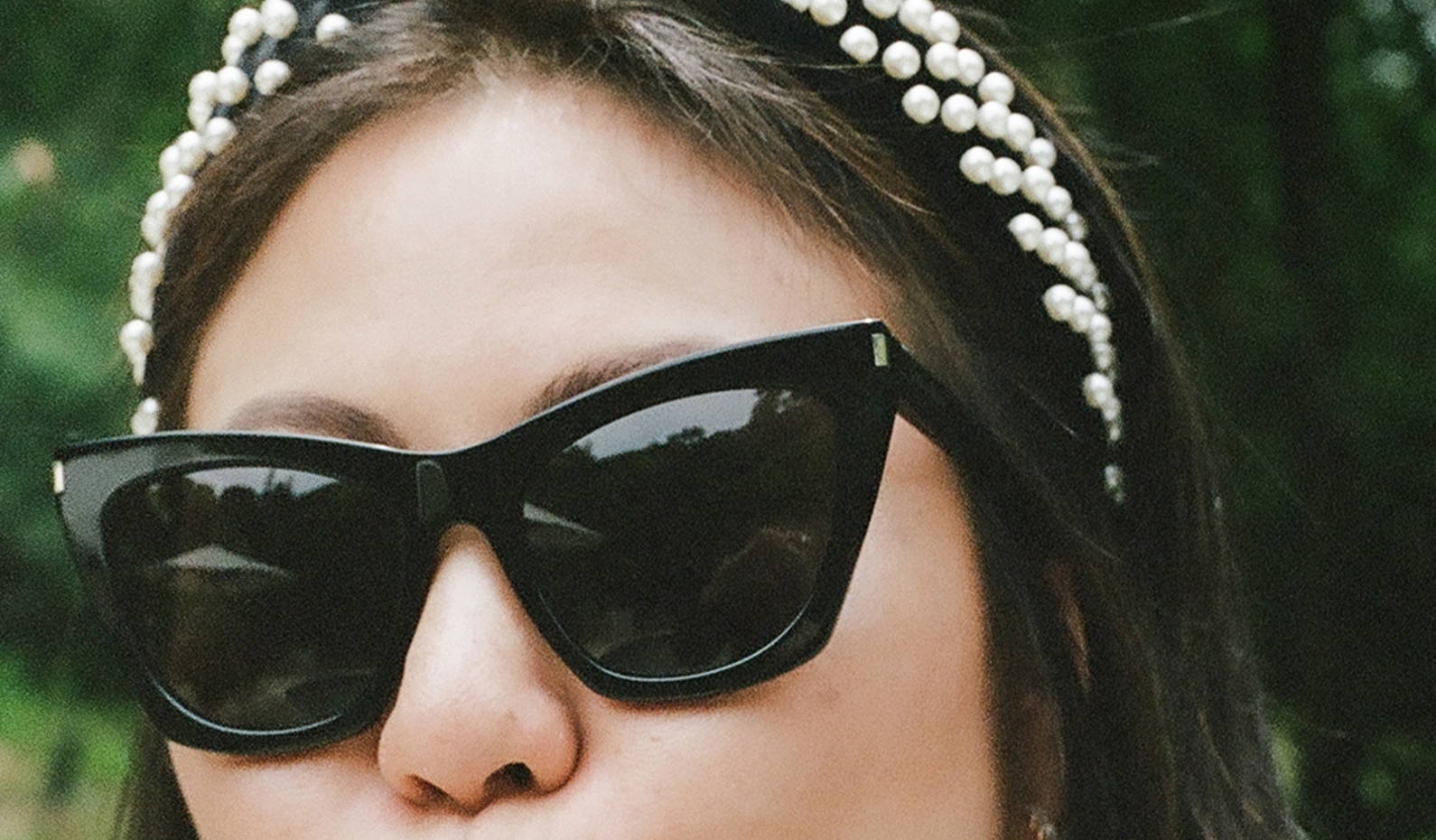 09 / 05
For a certain type of woman (glamorous, discerning, stylish) Anita Ko is the jeweler to know. Her designs are at once contemporary and classic, which is why women including Michelle Obama, Meghan Markle, and RHW have been spotted wearing her fine jewelry. Born and raised in Los Angeles, she has an eye for luxury when it comes to beauty… but she's happy to peruse the drugstore makeup aisle, too. Our kind of woman. Here, she opens up about her background, her inspiration, and the best accessory a woman can have.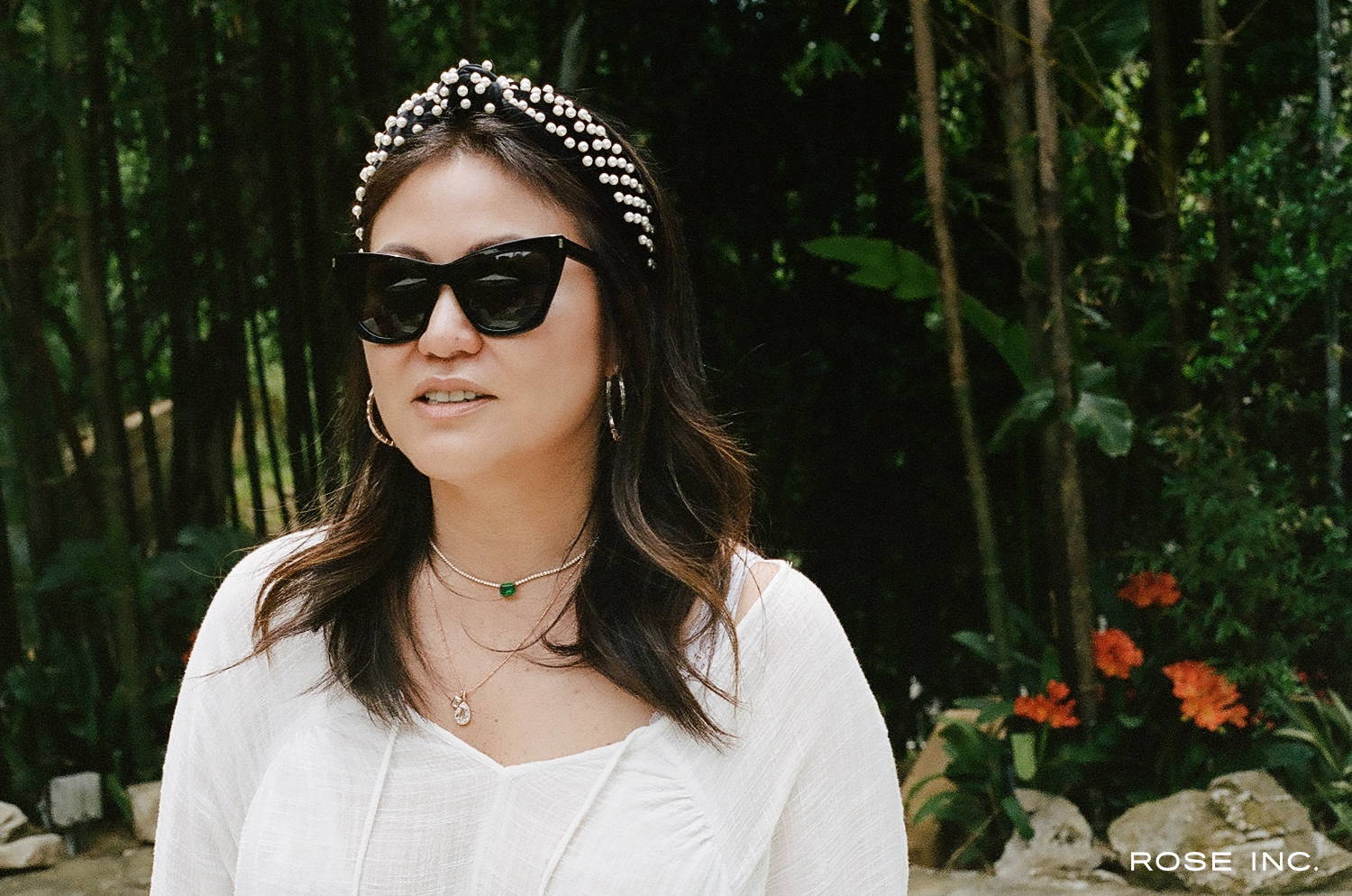 RI:
How did you become interested in jewelry?
AK:
I was the kid designing jewelry at an early age—making my own necklaces and beading. When I was around 12 or 13, I started to progress into only wanting to design fine jewelry for myself, even at that age. My parents had friends in the jewelry business, so I asked if I could work for them during spring break. I started making whatever I could afford, but I was always attracted to fine jewelry and the idea of making high-quality pieces that would last a lifetime.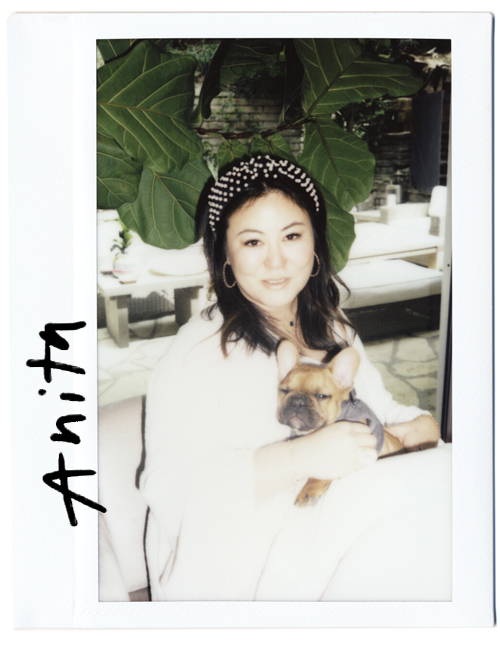 RI:
Why do you think you found your calling at such a young age?
AK:
Well, I didn't know that it was going to be my career, but I loved it like a passion. My grandmother and my mother always wore great jewelry. And growing up in Los Angeles in the '80s, I got to see a lot of sparkle. I think everyone likes shiny, sparkly things.
RI:
What keeps you creatively inspired?
AK:
For me, it's important to travel and to meet people from every walk of life. I get a lot of inspiration from getting to know people and seeing their style. I like to find that common ground. I always am so flattered that people from so many different walks of life style my pieces differently. My designs look different on each and every girl. When I think of inspiration, it may be a woman from a different generation. Or it may be a gorgeous house. Or a book. I take in all of that stuff and start to design while thinking about how a piece will develop for the modern woman today.
Good skin is probably the most important accessory that a woman can have.
RI:
For someone who's just starting to buy jewelry for herself, what's your advice for building a collection?
AK:
When a client comes to me, I ask, "Do you feel like you're going to wear it all the time?" Because if the answer's no, and it's only going to be on a rare occasion, I would rather them find something that they're going to enjoy on a day-to-day basis, because jewelry is really meant to be worn. So I sit down with a girl, and we talk about what they want and who they are. Do they wear yellow gold or white gold? Do they want diamonds? Do they like to keep things a little more simple? And those questions lead into, "What can we add that makes you feel strong, sexy, powerful, gorgeous, sparkly?" I build a tray of jewelry, and we edit from there. The one thing about women is that we know when something is right. When we're drawn to the right necklace, we know if we're going to wear it or not.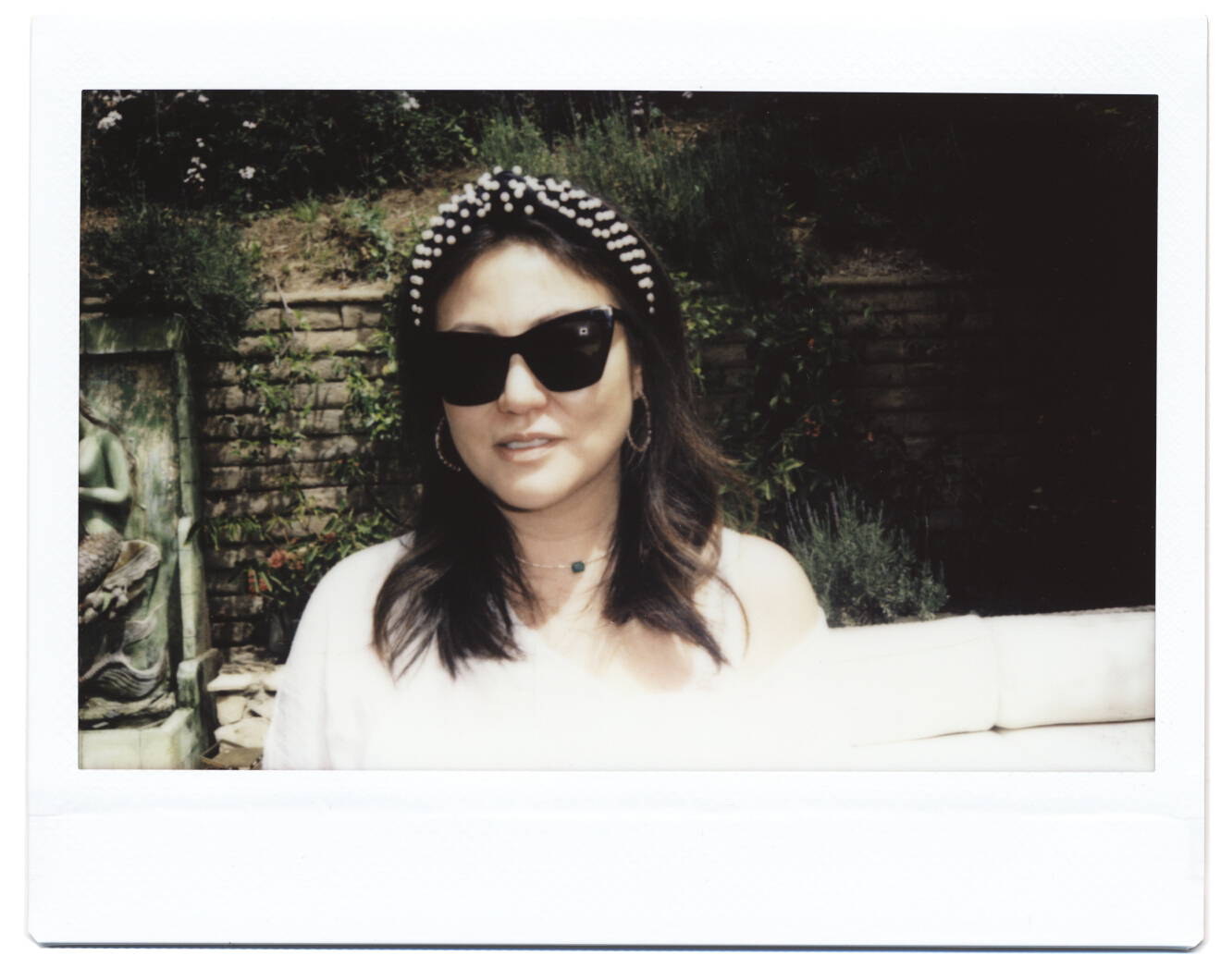 RI:
When you're designing for yourself, what are you hoping to create?
AK:
Well, I'm hoping to create timeless pieces that I can layer and wear with pieces that I've designed 10 or 15 years ago. I like to design pieces that I can wear with jeans and a T-shirt and then put on a fancy dress and go to a dinner without changing my jewelry. If anything, I'll just add more.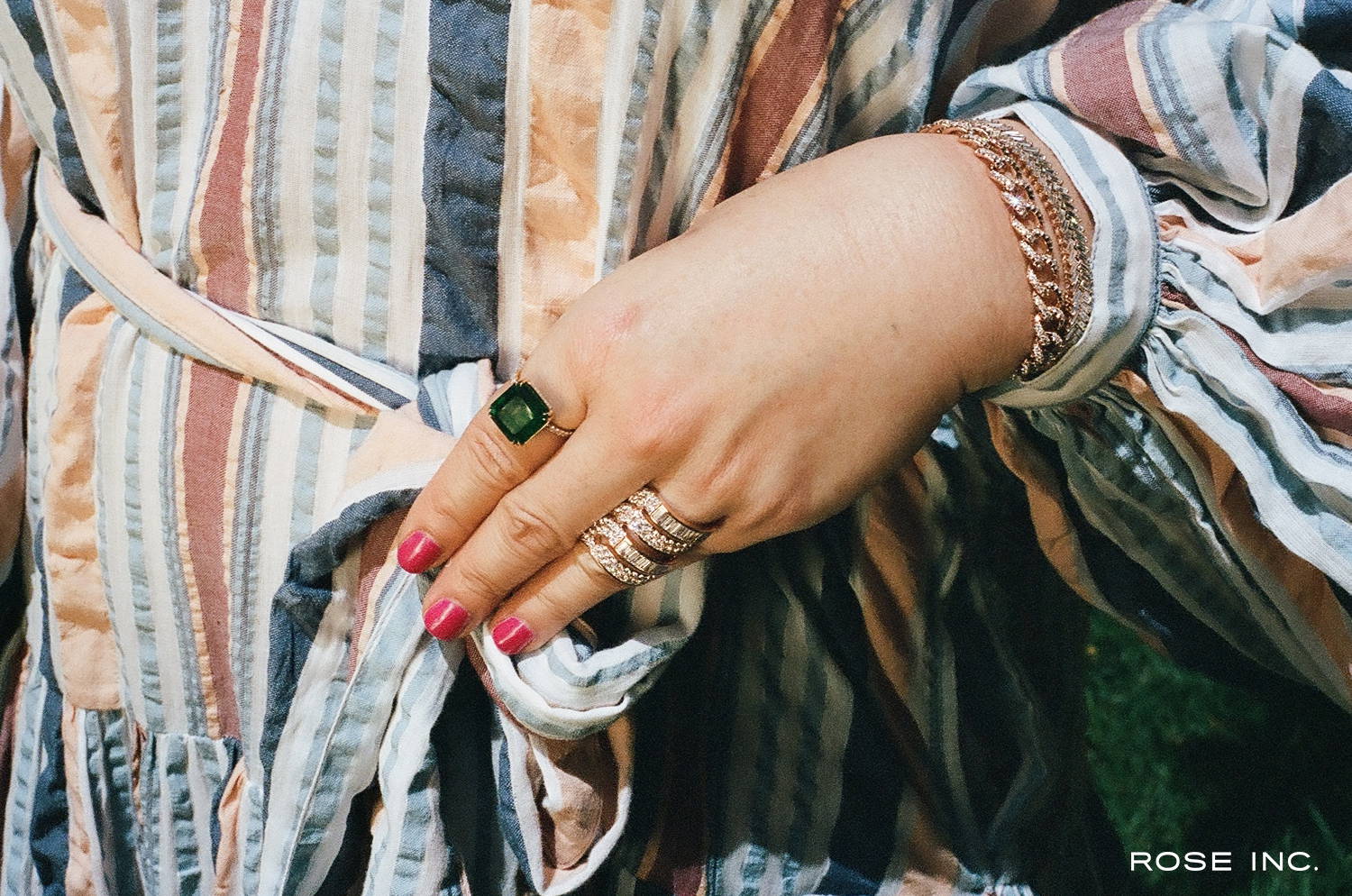 RI:
Are you into mixing metals?
AK:
I love the mix of yellow and rose gold—the way it brings out the tones in our skin. Rose gold brings out more pink tones and yellow brings out more brown tones. In the evening, I love to wear white gold to show off the diamonds. I really find that jewelry really does make us feel beautiful on the inside, but it also does make us prettier on the outside because of the sparkle.
RI:
You have a keen sense of style. How does beauty factor into that?
AK:
I love beauty and I love beauty products. I find that there's so many great things out there in every price range. I've learned to wear sunscreen. I didn't love it as a child, but I've learned to have to accept that I have to wear sunscreen. I'm a huge fan of Dr. Barbara Sturm. Melanie Grant facials, the Augustinus Bader cream, Amore Pacific from South Korea. I'm Korean American, and I have access through my family who brings Korean beauty products back from Seoul. I go through every single one, and I am grateful that I have access to such cool products.
Good skin is really important. It's probably the most important accessory that a woman can have in her life. I try to maintain great skin first, and then I add my tinted moisturizer, some blush and bronzer, and lip gloss for day. For evening, I'll add eyeshadow and a little liner.
You don't have to feel like you're going to walk the runway, but you should definitely feel confident in who you are.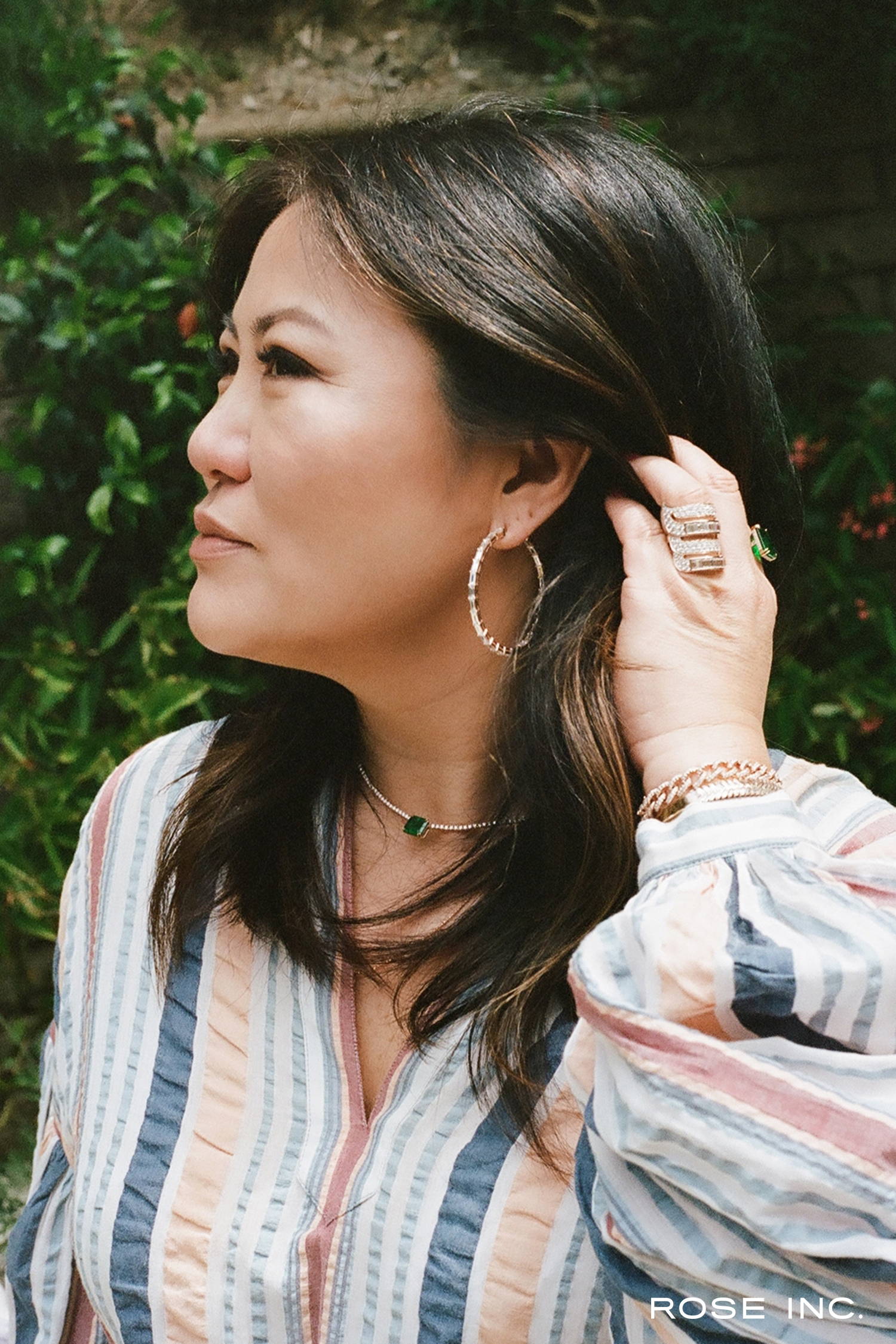 RI:
Are there any hero products in your skin-care routine?
RI:
If you're product-obsessed, how do you edit things down?
AK:
A couple years back—I don't want to name the product because I don't want to disparage anybody—there was an oil that everybody was raving about. When I tried it, it just made my skin look really greasy. I tried it for three weeks and found that it just didn't work for me. So I just took it out of my rotation. I find that if a product just doesn't feel right, I discontinue. When I think back from my teenage years to where I am now, I've gone through so many products. I was the teenager that bought the Clinique set at the department store! Over the years, I've found products that work. Some aren't very expensive, and then there are other things that are a little bit pricier that I have to be careful on how much I use. Either way, I know that it really works.
RI:
What are some of the affordable ones?
AK:
Lip pencils from CVS. Cetaphil cleanser; I use it all the time in the shower. It makes your skin feel great. I also use Johnson's baby oil, right out of the shower when my skin is still wet. Sometimes I tap it at the top of my cheekbones for a little shine—that's a tip I learned from my makeup artist. And there's always great lip balm at the drugstore. I love to do a little of the high-low. If someone tells me about a great beauty product that works and it's eight dollars, I'll run and get it.
RI:
We haven't touched on your hair care routine. What's that like?
AK:
I love Inphenom and Olaplex. I get a blow-dry once a week by Byron Williams, my hair guru. I get color done by Tracey Cunningham, who's a dear friend and the best colorist in the world. I also use a Mason Pearson brush and, right out of the shower, a Buly tortoiseshell comb so I don't lose a lot of hair. I try to put a little oil on the end and then air dry a few days a week, and once a week I get a blow dry.
For me, a great blow-dry always makes me feel so much better. No matter what the situation in my life, whether I'm crying, anxious, or stressed out. When I get a blow-dry, I feel like a million bucks. I think looking and feeling great are so important for our well-being. The way we feel is so important, but how we look ties into that somewhat. You don't have to feel like you're going to walk the runway, but you should definitely feel confident in who you are. That's what really matters.
RI:
Last question. What's the best advice you've ever received?
AK:
Try your best. Be a good person. Be compassionate. And one thing I've learned from other people in my business is to keep learning. Never stop being an open person; be a student of life. Always keep being interested in things because then you're always going to be a cool person. And wear great jewelry.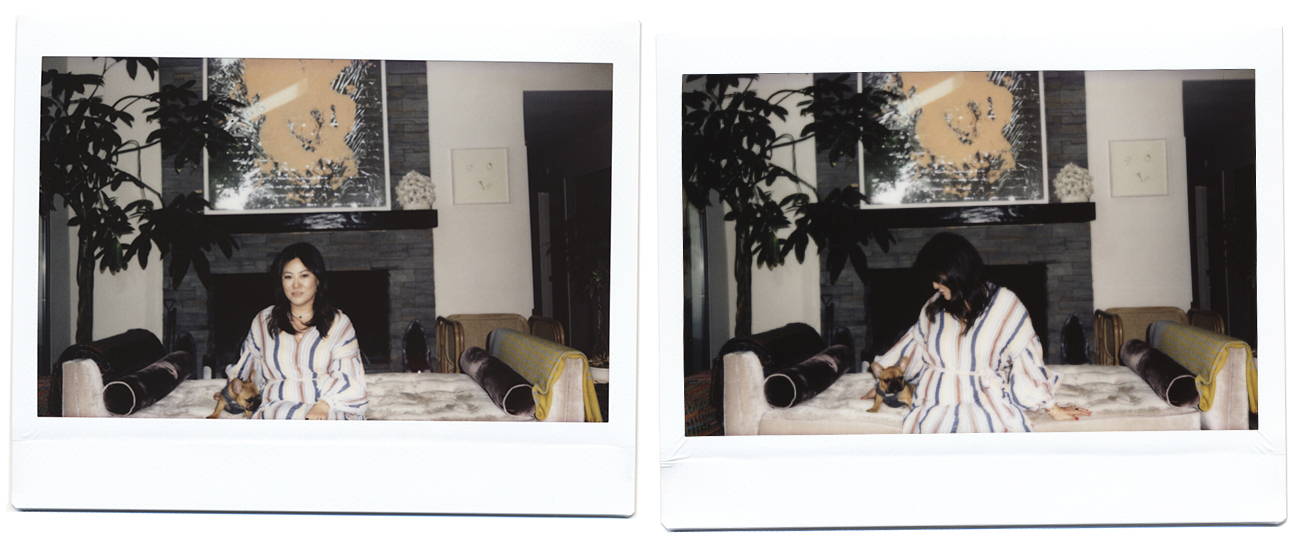 Anita Ko photographed in Los Angeles by Ford.