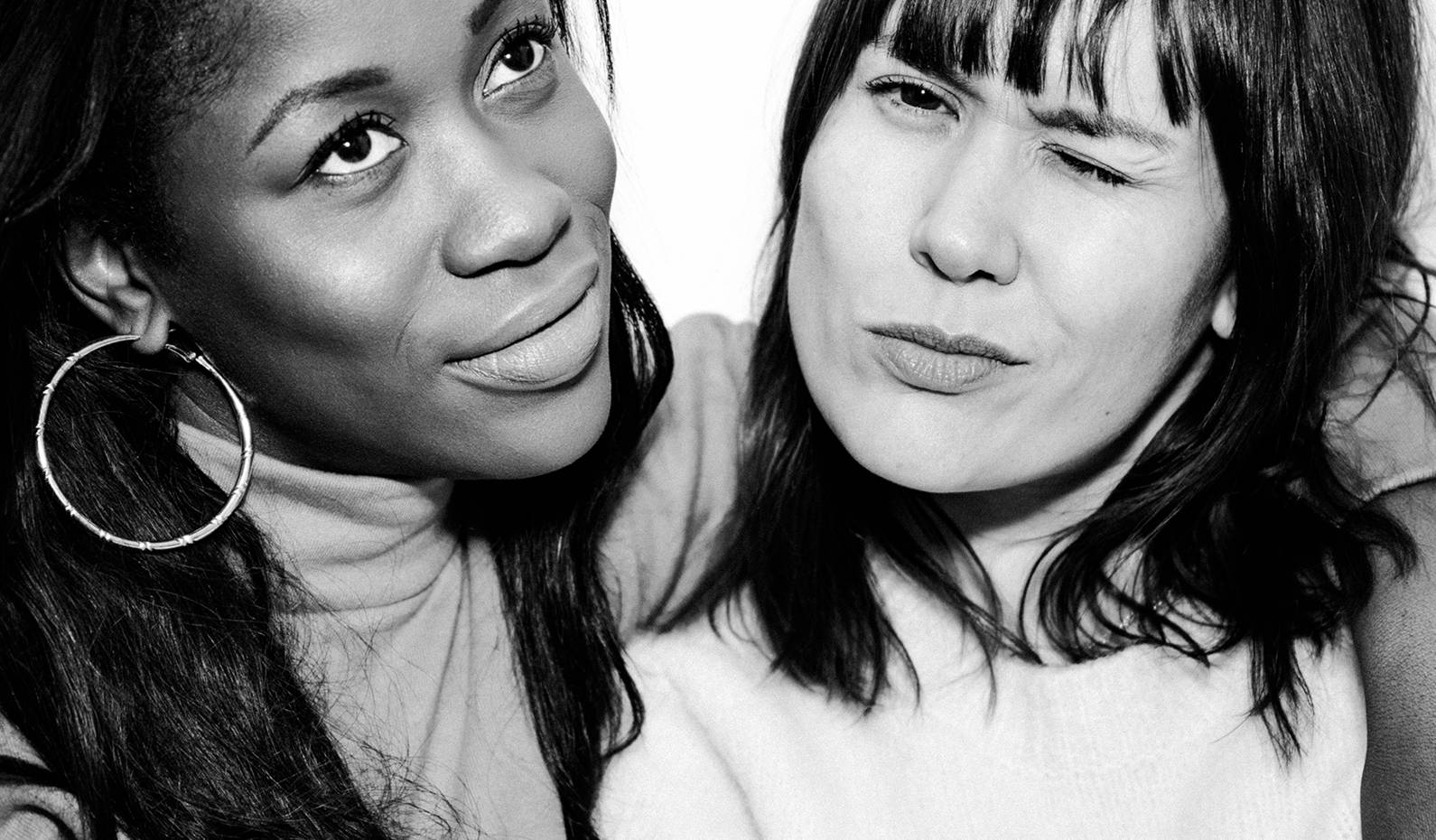 08 / 02
Abby Adesanya & Leeann Duggan
Meet Abby Adesanya and Leeann Duggan, the co-founders of Novella, a buzzed-about writing club and salon for women in New York City. Their workshops and events bring together some of the city's brightest new talent, amplifying the voices of a community of women and nonbinary writers on the rise. They also happen to have a lot of feelings about skin care—as you'd expect from women who've worked at stylish places such as Condé Nast, Nylon, and Refinery29. Here, the duo share their thoughts on beauty—prized products and philosophical viewpoints alike.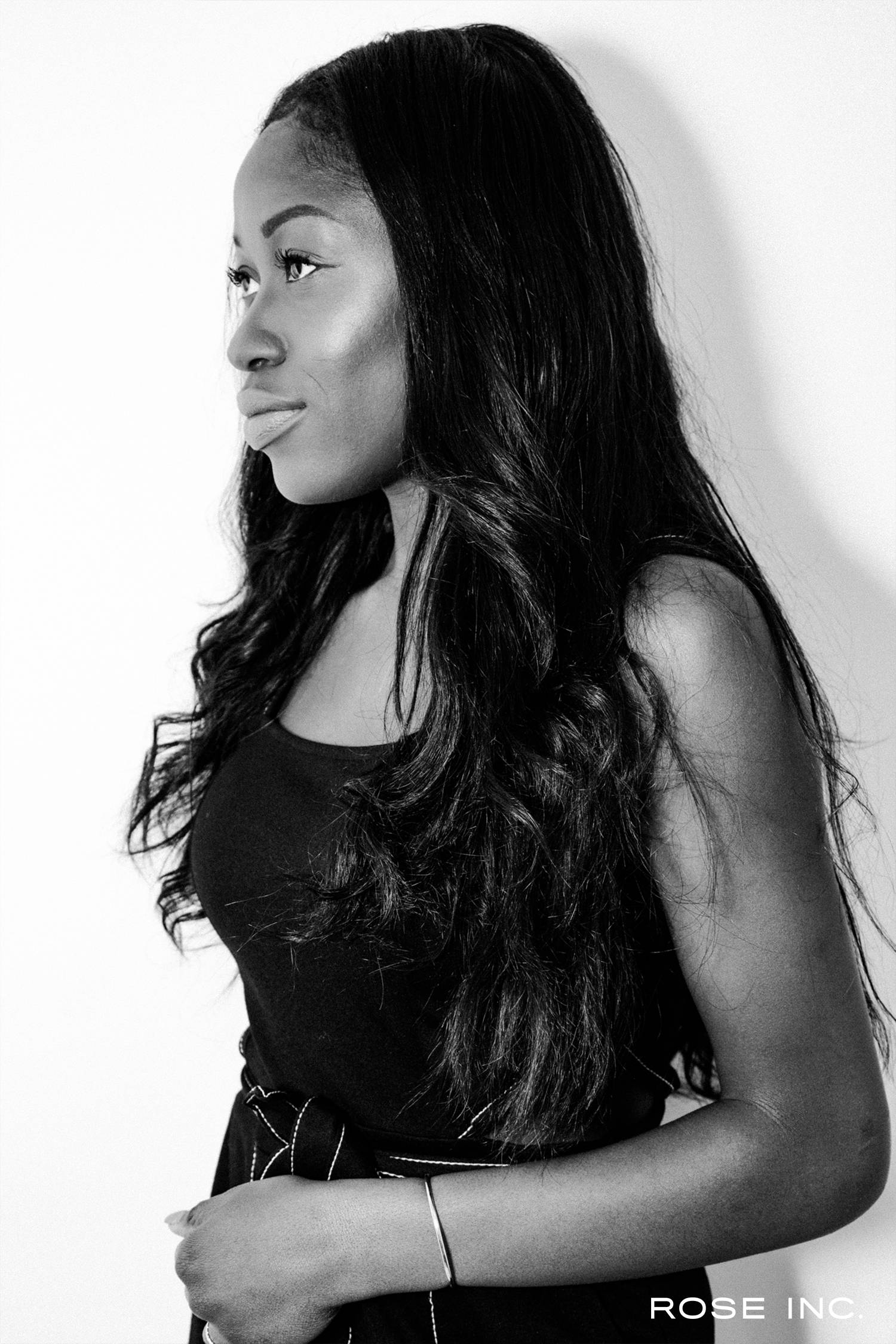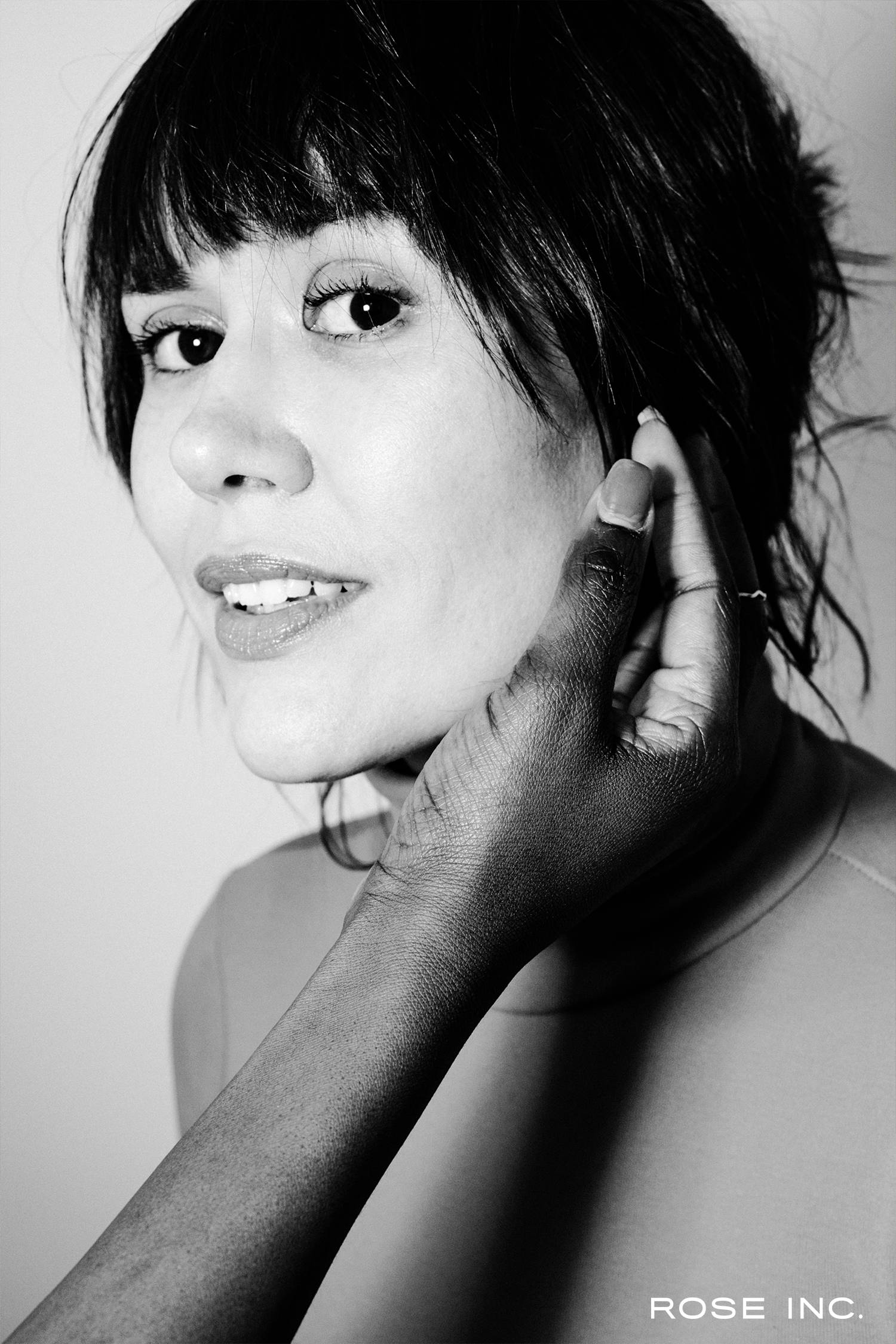 RI:
Where did your ideas about beauty begin?
AA:
I definitely had my issues with beauty growing up. I grew up in a very white home. My hometown is very white. My high school was very white. So for a long time, all of the people who I thought were pretty and were popular were blond and blue-eyed. It was a very specific look that I could never attain.  
It really wasn't until I was an adult that I started realizing that there are other forms of beauty out there. There are other beautiful women that are revered and are gorgeous—and they have my skin tone and hair texture. To this day, I find myself in Naomi Campbell. She truly gives me joy because she's this absolutely stunning dark-skinned woman. I had her skin tone, she had lips like mine—and so I could see her. Naomi is my phone background, she's my computer, she's everything to me.
RI:
And she is so unapologetically herself.
AA:
That's the other thing! She has a reputation and she does not care.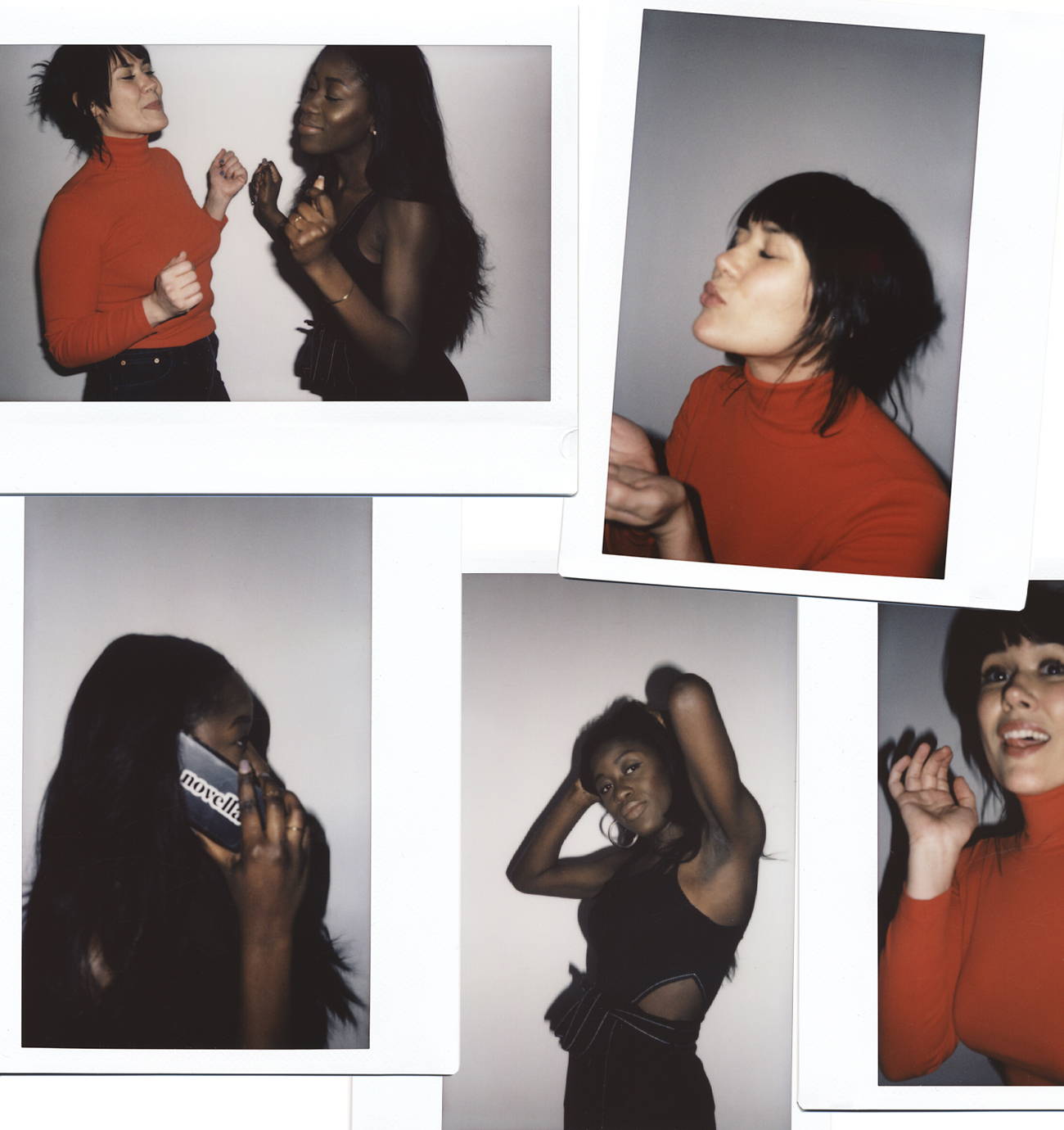 We recognize what's beautiful about these women: their creativity.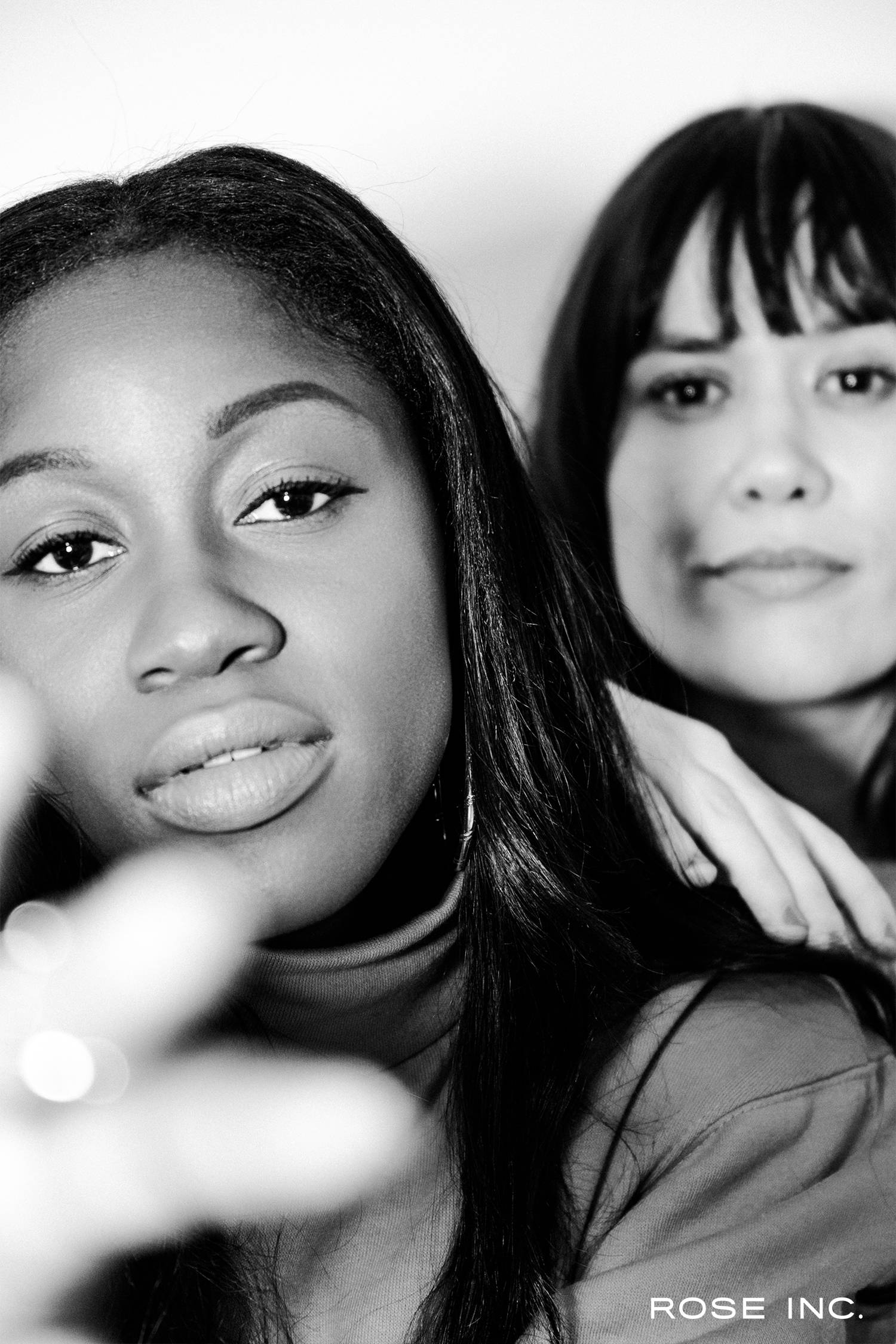 LD:
I just saw a clip of Barbara Walters saying, "Naomi, do you think in 10 years they'll still be saying Naomi's a bitch?" And Naomi's like, "My god, I hope so." Sure enough, it's 20 years later and we're still talking Naomi. We still know she's that fabulous bitch and we love her.
RI:
Very well said. Leeann, what is your approach to makeup?
LD:
I love doing fairly bare skin, with just some blush and maybe an interesting colorful eyeliner. It's less about covering stuff up and changing it and more about doing something that amuses me or that I think is really pretty.
RI:
What are the products you two swear by?
LD:
The stuff that I love still tends to be a little bit on the natural tip. I do a weekly mask with Aztec Secret, and I like the Korres Black Pine Detoxifying Mineral Bar. I have used so many skin-care products and have never gotten to the bottom of anything except a bottle of Sunday Riley UFO oil. It makes my skin so glowy. I also stopped using Clarisonic for the most part. Instead, I use a little Boscia pore brush and gently buff. I do Aveda Radiant Facial Dry Brush once a week or so. I also will use foundation like concealer. I'm half Puerto Rican, so I always felt like it was hard to find the specific undertone that worked for my skin, and Fenty 240 does it. Then, mascara is essential for me. Lately I've been using Benefit Roller Lash. It's not intensely thickening, but it makes my lashes fringe-y and pretty. Which I like, because I've been on a '70s beauty vibe lately.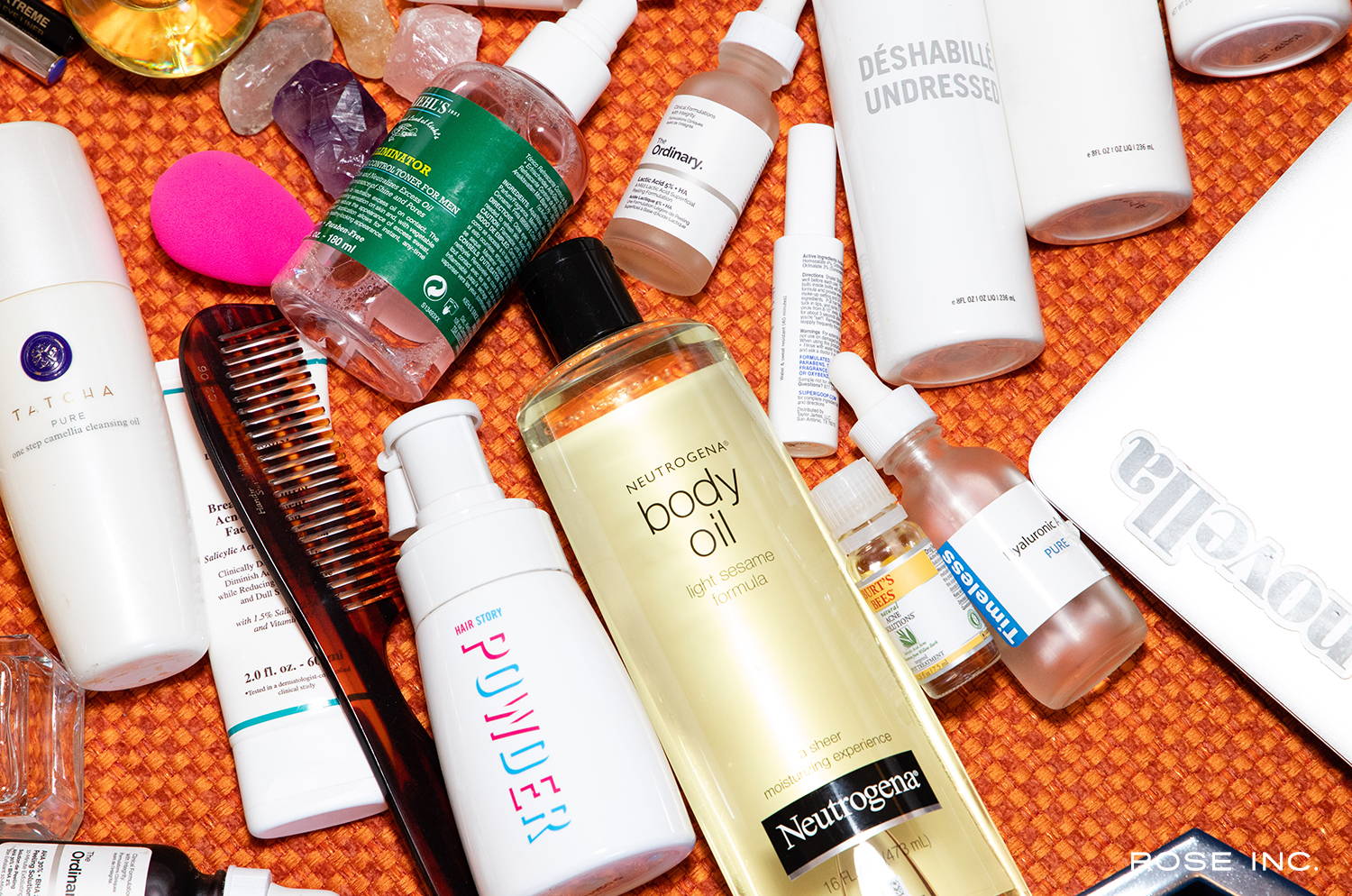 RI:
You both enjoy beauty products, but how does the concept of beauty factor into your own writing?
LD:
For women, the idea of beauty is always deeply embedded in there, you know? Take Toni Morrison's The Bluest Eye. It's an entire book about concepts of beauty and the pain of when you don't feel as though you fit into them. What I love about Novella is that I do get exposed to so many other women's writing. We have a prompt each month and it's pretty open-ended. And every single month I get to hear at least one or two really striking essays that have something to do with beauty. At the risk of sounding super corny, I think Novella lets women see themselves as beautiful because it's a nurturing space. And because we recognize what's beautiful about these women is their creativity. If that's not too much of a Miss America answer!
It's less about covering stuff up and changing it and more about doing something that amuses me...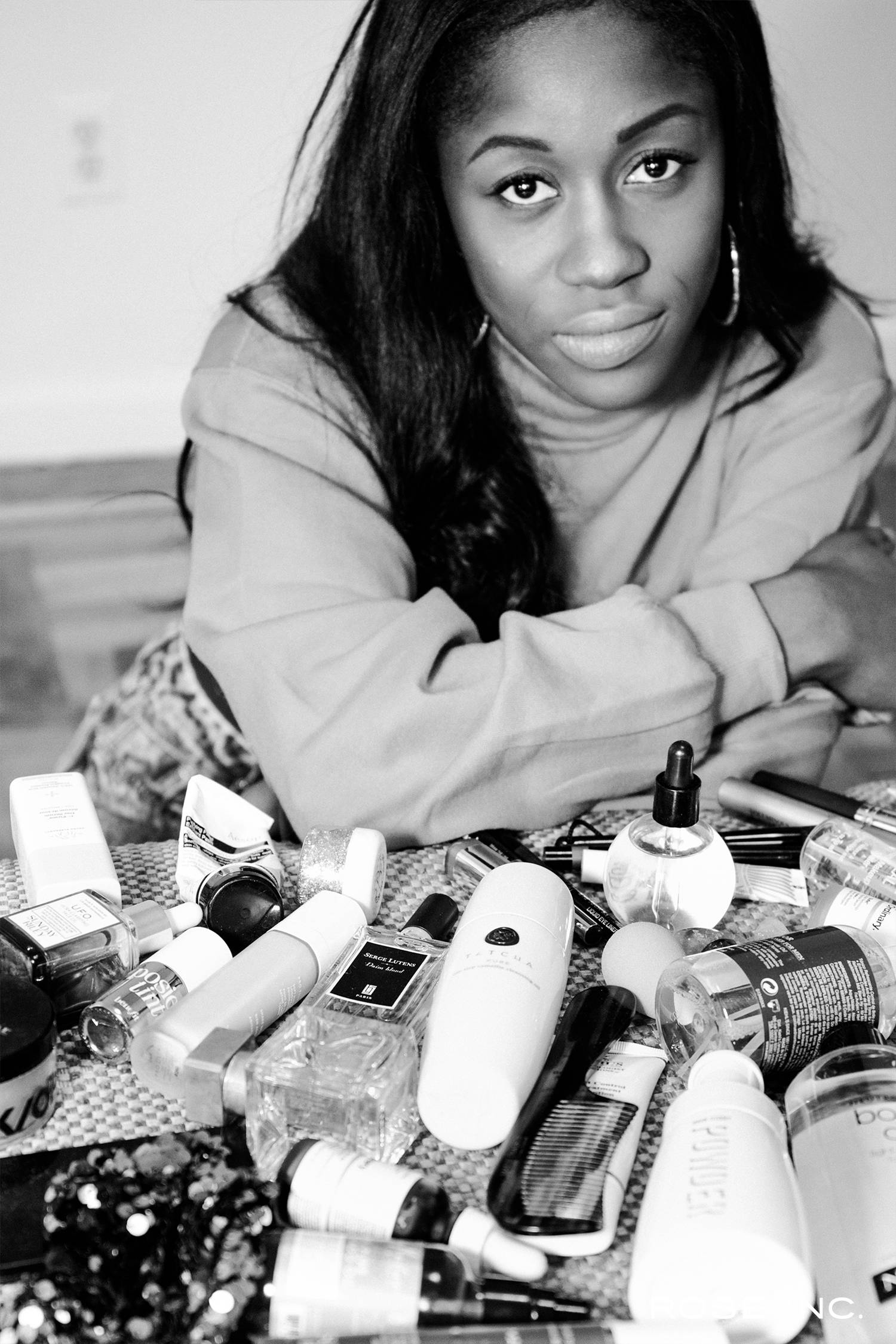 RI:
Not at all. Abby, let's end with your thoughts on writing and beauty.
AA:
I write a lot of essays now, but growing up, I only wrote fiction. I was reading Gossip Girl and Bergdorf Blondes, which I still think is a very funny book. I was reading stories about the women I thought I wanted to be, and I was writing about women who didn't really look or sound like me. And it was fun—I was so happy to be creating these universes! But it definitely is not lost on me that I don't really write those types of stories anymore. I think it's because I came to this realization that my life is worth talking about. Now, I find so many different things beautiful.
Photographed in New York by Ford.