10 / 31
TUTORIALS
The case for golden eyes—anytime, anywhere
Fall is in full swing, but your makeup bag doesn't know that. So why not make the radiance and warmth of summer a year-round thing? Makeup artist Kate Synnott makes a convincing case with this sun-dappled, shimmery face. "Regardless if it's summer or not, I want to feel glowy and sun-kissed," she says. "This look really does suit everyone." In a word? Golden. Below, Synnott reveals the products and techniques she used to bring it all together.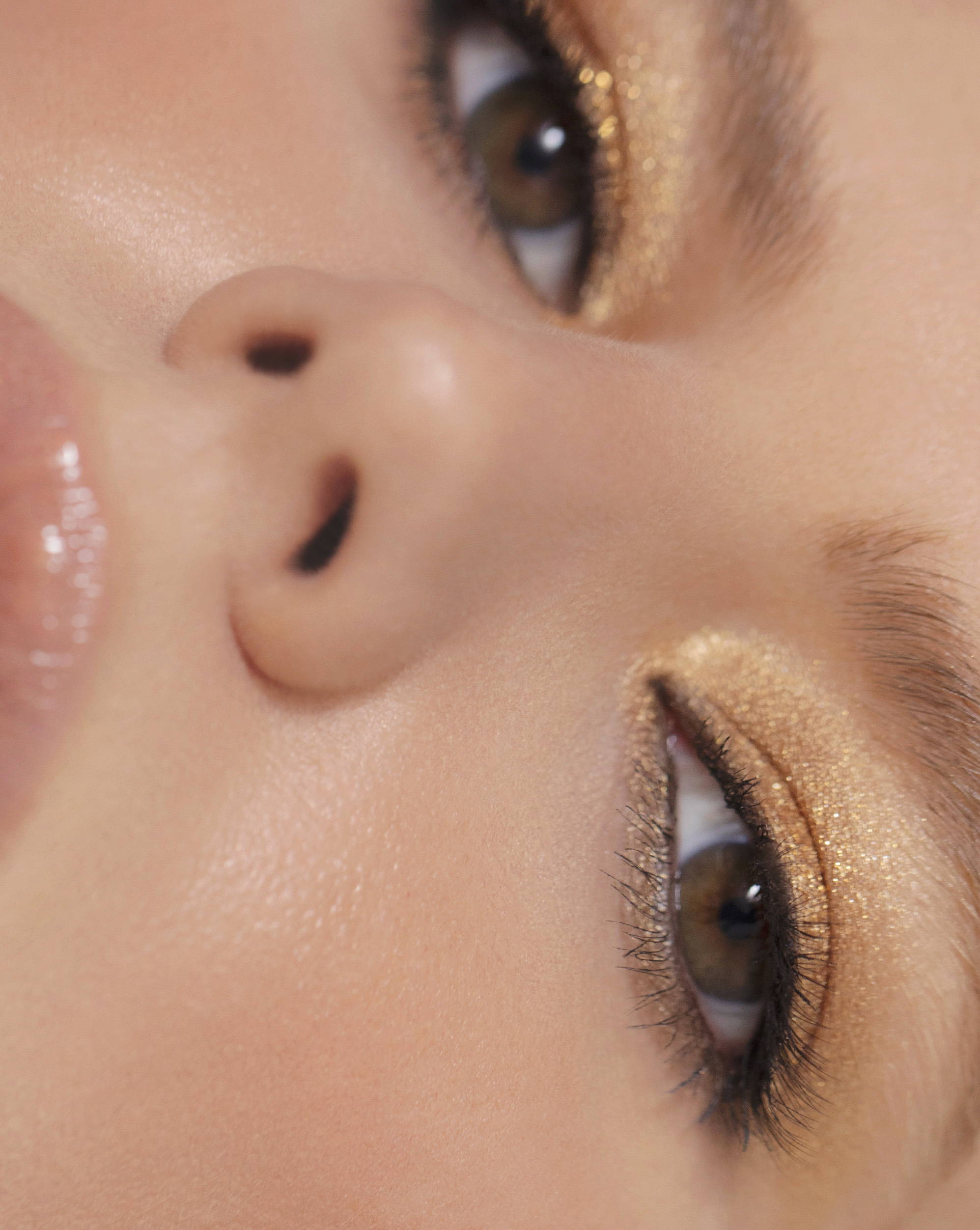 This look really does suit everyone.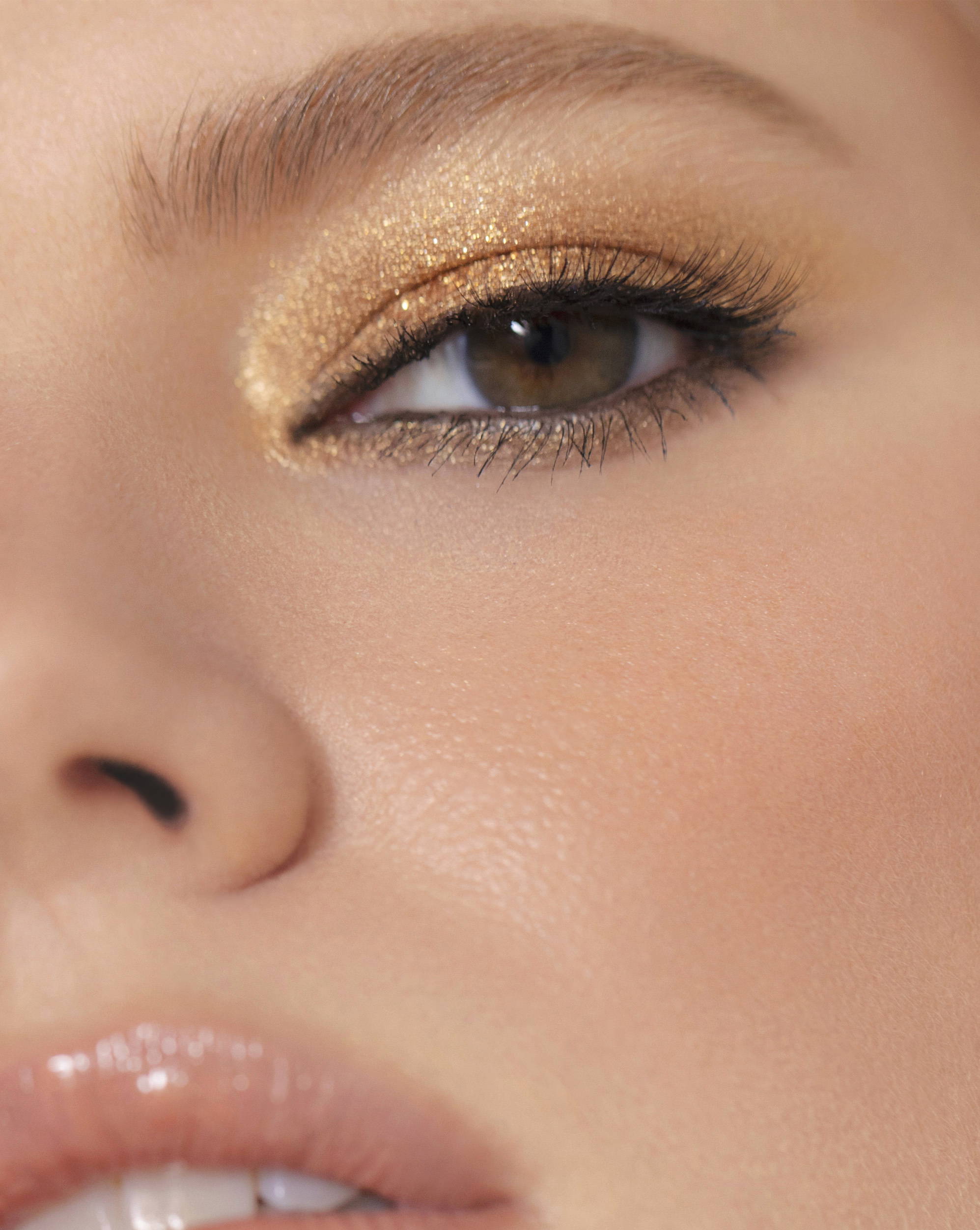 Lips
To play off the metallic sheen on the eyes, try an ever-so-slightly slick lip. The contrast creates a complementary, not competing, interest. Here, Synnott used Marc Jacobs Poutliner Longwear Lip Liner Pencil in Cream & Sugar to outline lips, then filled them in (and, in doing so, added even more shimmer) with Tom Ford Beauty Lip Colour in Open Kimono. Together, the look suggests a leisurely afternoon in sunny Malibu—no matter where in the world you wear it.