10 / 26
INTERVIEWS
Alice Wang is Here to Poke Holes in Today's Beauty Standards
Everybody has a story about beauty. In Rose Inc.'s
The Profile
, some of the world's most intriguing people share theirs. In this intimate interview series, we get (virtually) up close and personal to explore their definitions of beauty, path to self-confidence, and the power of femininity. Featuring imagery shot through their own lens, The Profile presents these compelling personalities in a new light—one that illuminates their own journey, dreams, and desires while highlighting their unique relationship with beauty.
Stylist and art director Alice Wang has the kind of beauty perspective one can only cultivate through living across cultures and continents. "I've spent my life in three different parts of the world that have completely opposite beauty standards," Wang says. "What is considered 'pretty' in China is not the ideal beauty in Scandi, for instance, but because of my multicultural background, I have come to form my own beauty standards which are not at all specific to race, region, or culture."
As you might expect, the Chinese-born American, who's spent the past decade living in Oslo, Norway, borrows aesthetic choices—like the beige lipstick she's worn for 10 years or her multistep skin routine—from the places she's called home. But her day-to-day routine packs more than an international punch: It's also been deeply influenced by a car accident that left her face healing for months last year.
Ending 2020 with a newly-opened Oslo office, Wang spoke to Rose Inc. about her burgeoning fashion career, essential products, and more.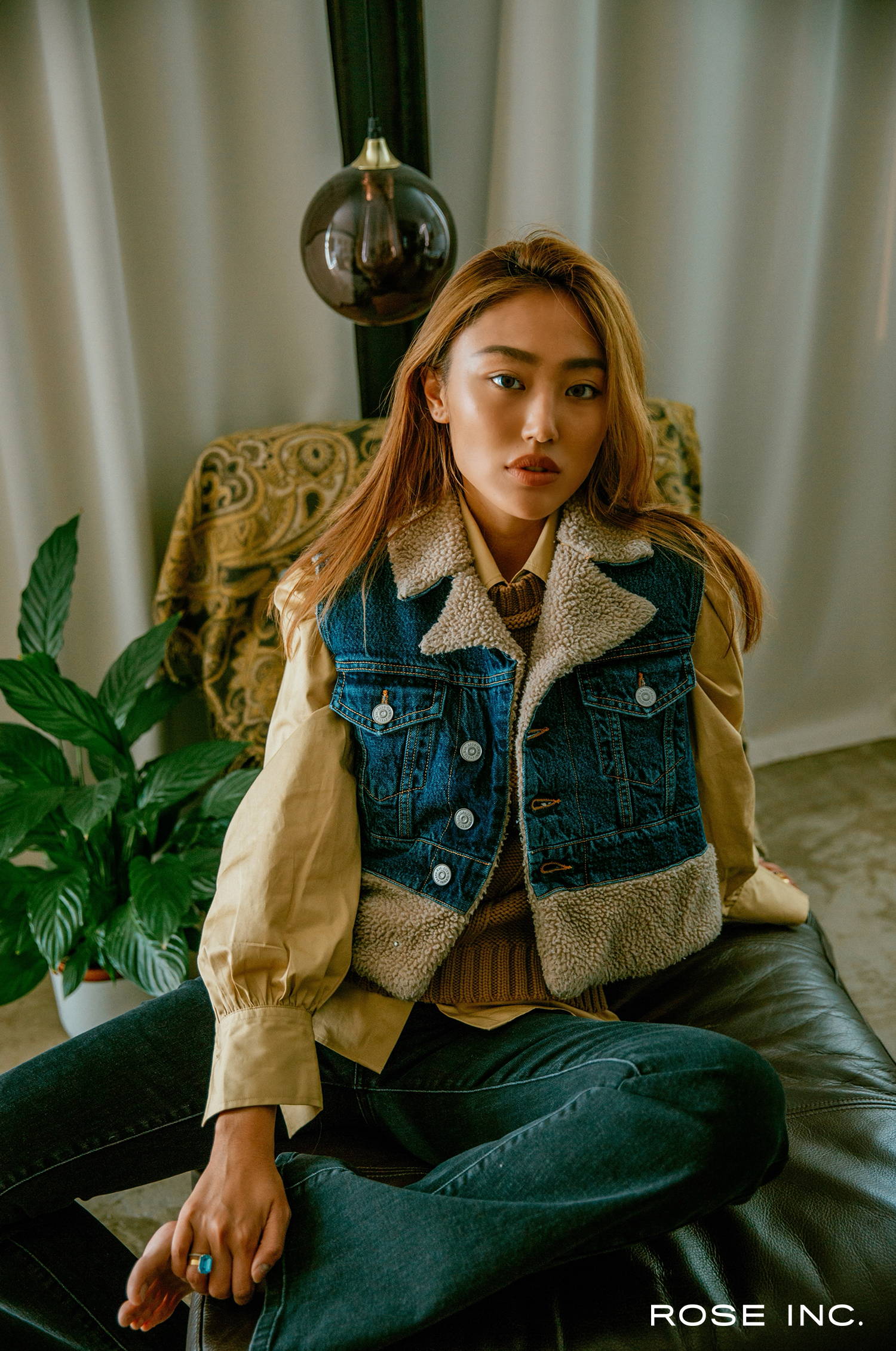 RI:
You've lived in the United States, Norway, and China. How have these places and cultures informed the way you look at beauty?
AW:
I am really grateful for that, because my open-mindedness to what is beautiful from a young age has not only made me have a wide sense for aesthetics, but also allow me to be myself and be comfortable with my own looks without having to try to fit in anywhere.
RI:
How does your mood affect the way you wear (or don't wear) makeup?
AW:
I am more affected by what my day looks like; whether I have meetings, a shoot, or just errands. If it is just errands I will most likely go out barefaced, throw on a pair of jeans, a hoodie, and sunglasses.
RI:
What can you tell us about Ren Nue?
AW:
It's something two friends and I are working on. We want to create a lifestyle brand that inspires wellness, self-care, and health. We want to create something beautiful, but struggle with how to do so in a world that has too much of everything. We could never identify with being another brand that contributes to mindless consumerism. Ren Nue will be representative of a curated online shop for interior goods, art, and an in-house clothing line that is cemented in comfort through soft and flowy silhouettes. That is also why we will push for 100% sustainable practices and circular production in our products.
RI:
What does your beauty routine look like these days?
AW:
Every day has to start with a good nine to 10 hours of sleep, preferably, and a good cold water splash. Then comes my simple six-step routine: cleanser, toner, serum, cream, sunscreen, and moisturizer. For makeup, I first apply a hydrating primer and concealer in my T-zone. Then I fill in my brows and dab a little highlighter on my cheekbones. It usually takes me about 10 minutes to apply my skin-care products and do my makeup.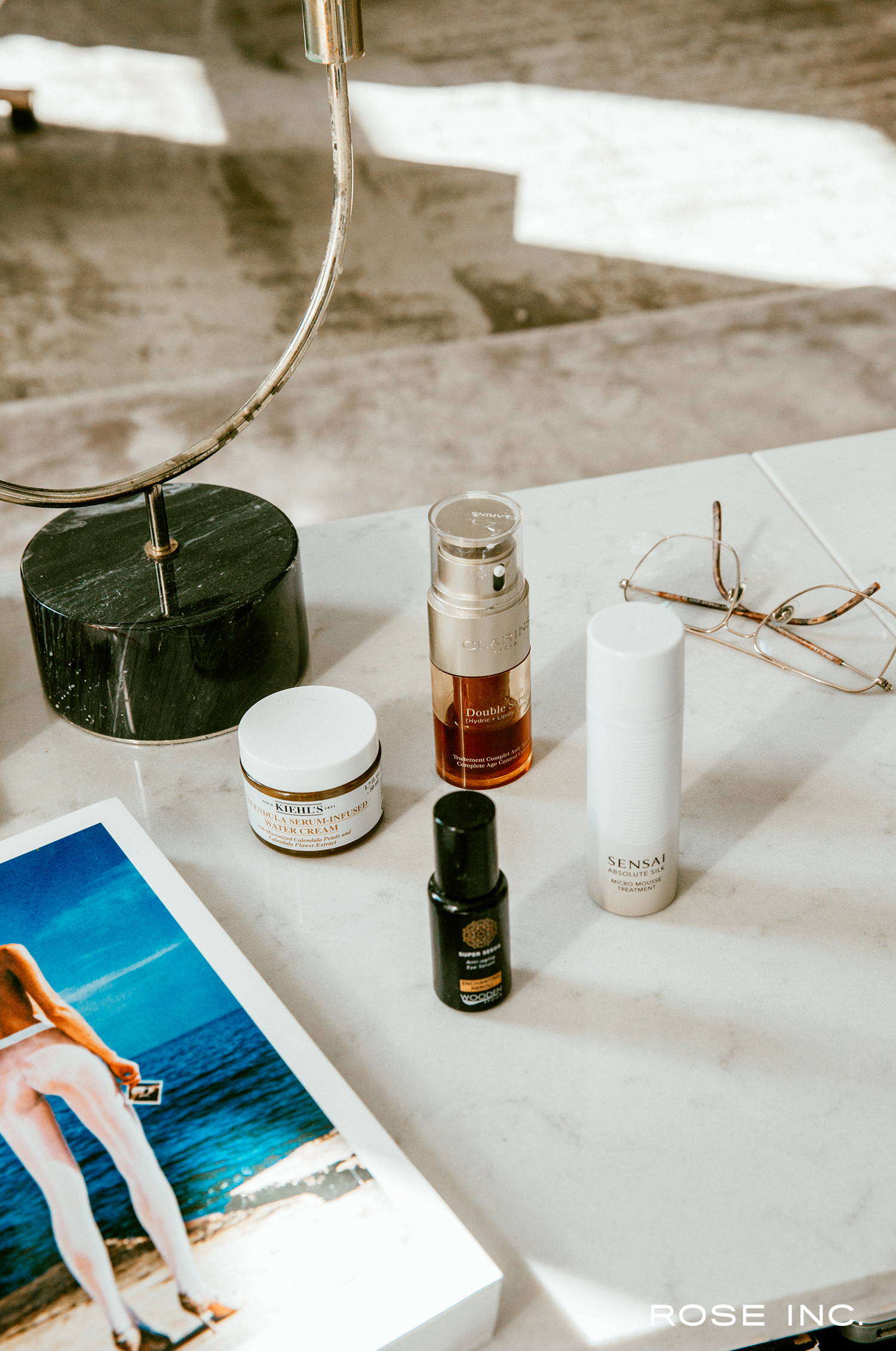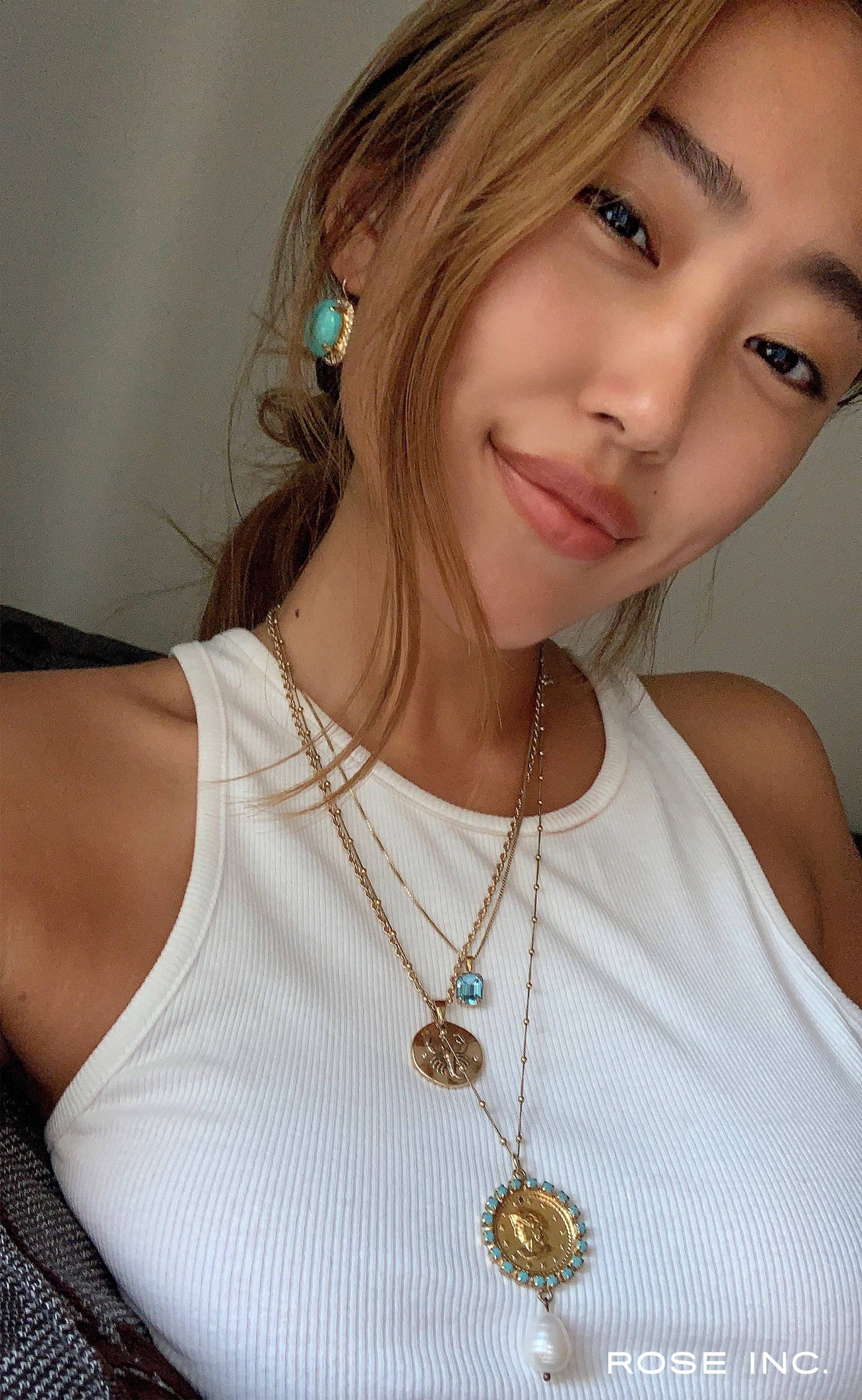 Showing my bare face actually left me feeling better about myself...
RI:
What are some of your favorite makeup staples?
RI:
What's your hand soap of choice?
RI:
What does "beauty" mean to you?
AW:
It took me 25 years to really embrace and understand 'less is more'. The underlying truth is that you have to learn to be comfortable in your own skin. Growing up, I have had my insecurities about my look—as I am sure everyone has—and a natural thing [we] do is to cover these insecurities through loads of beauty products and makeup. I finally understand why everyone told me that I look better without makeup.
RI:
Is there a standout beauty moment in your life that left a big impression on you?
AW:
The moment I truly started to feel 'good enough' to leave the house without makeup. This transition was around January of last year, three months after a car accident that could have left me paralyzed. I didn't use any makeup for months while my face was healing from the wounds. It was the longest I had ever gone without applying my full face, which consisted of everything from fake lashes to contour. Showing my bare face actually left me feeling better about myself.
RI:
What is inspiring you right now?
AW:
Books are my main source of inspiration at this moment in my life. Right now I am reading Deep Work by Cal Newport, a self-improvement book on productivity. Newport argues that the best way to get meaningful and valuable work done is through working "deeply" where one is highly concentrated on one single task without distraction. Due to the rise of social media, emails, and other communication platforms, the work that the majority of us are doing are logistical; merely to complete a task, while juggling three other things at the same time in our head.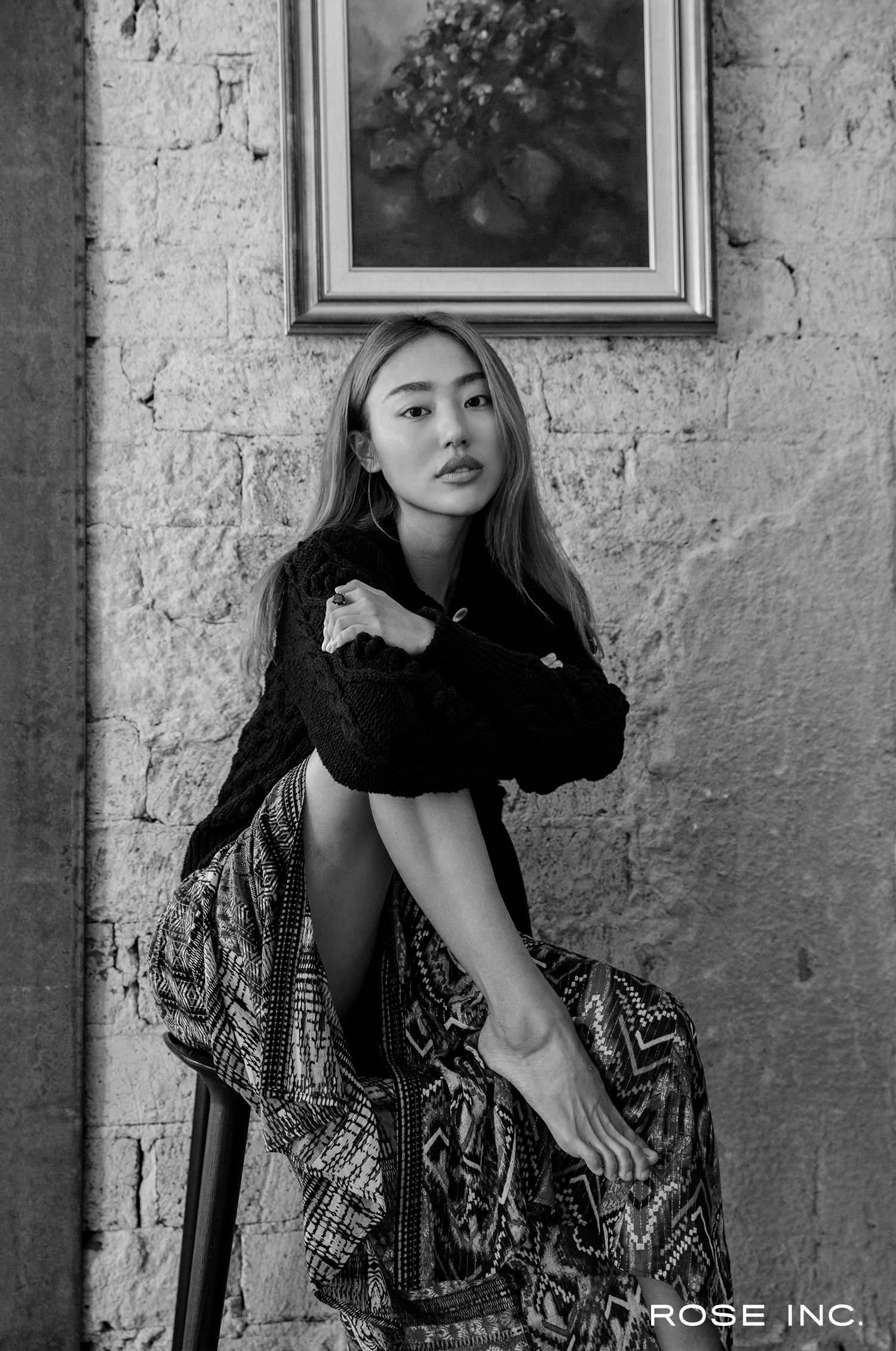 RI:
What does your home fitness routine look like?
AW:
I follow Youtube workout videos from MadFit and Caro Daur. I combine a 15 minute HIIT workout from Caro with a 30 minute strength training by Maddie (MadFit). They have the best at-home workouts that only require a mat and sometimes dumbbells. If I don't feel like doing cardio, I do two strength videos for two muscle groups. On my off days, I try to get in a 40 minute yoga workout with the app Down Dog, which is amazing!
RI:
What do you do when you need a mood boost?
AW:
Music is almost like a form of meditation for me; I can completely zone out and be in my own happy place when I put on a good track. Right now the go-to mood boost track is Asesino Psicotico by Moderna and Theus Mago.