02 / 20
AIR TUTORIALS
Artist in Residency: Sir John's makeup look for (very) busy women
February Artist in Residence: Sir John
Welcome to Artist in Residency, our new series that brings the industry's most innovative makeup artists to Rose Inc. for a month of creativity and inspiration. Each week, you'll discover an original look—and the story behind it—created by an artist we love.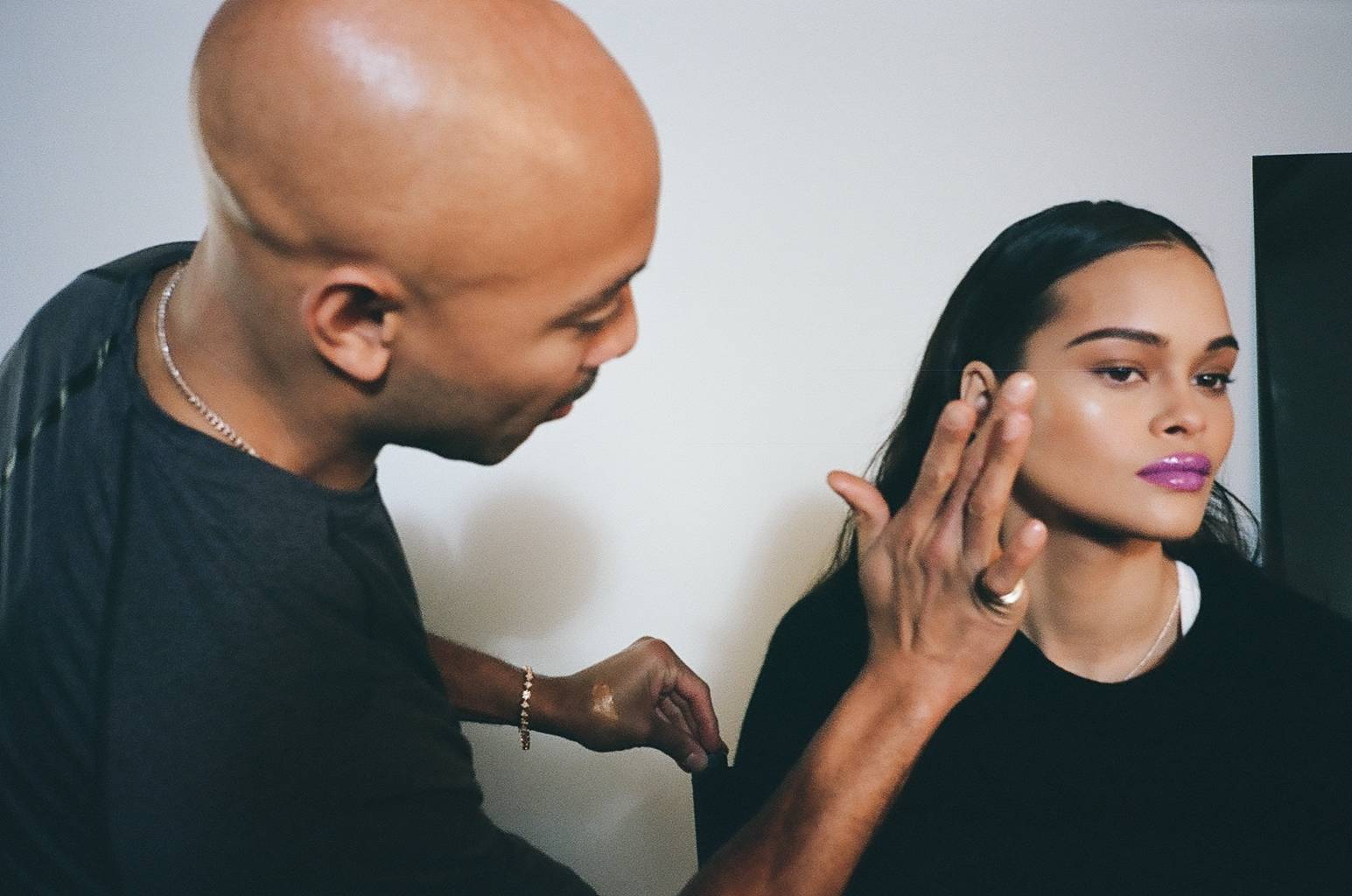 This is the month of love, and it's almost too easy to fall in love with Sir John Barnett. There's the abundant creativity behind his makeup artistry, for one thing. He seemingly possesses an infinite amount of inspiration that fuels his looks for beauties such as Beyoncé, Karlie Kloss, and Joan Smalls.
Beyond his skill, though, Sir John is known for his warmth, kindness, and humility—qualities that make him a pleasure to have on set. For these reasons and more, Rose Inc. is delighted to feature Sir John as this month's Artist in Residency.
His residency inspiration
Modern women—in all of their multi-tasking, packed-schedule glory. "Sometimes women don't have all day to do their glam, or they're rushing out after work and want to feel like they put some effort in," he says. In these cases, he says, don't do an elaborate eye look. Instead, go for a statement lip. "It looks intentional and you can take your time without worrying about your hand shaking or putting in individual lashes," he says.
Behind this look
As with the other makeup looks in his residency, Sir John created a softly radiant complexion with natural-looking warmth. "When you have a statement color on the lips, staying somewhat monochromatic on the rest of the face works," he says. To begin, he cleansed and freshened skin with Bioderma Sensibio H2O water. Next, he massaged Marc Jacobs Youthquake moisturizer before applying Marc Jacobs Shameless Foundation in Y360 with a Beautyblender. (L'Oréal Paris Infallible Full Wear Concealer was added where needed.) On cheeks, Huda Beauty Tantour in Light and Fenty Beauty Sun Stalk'r Bronzer in Private Island provided a sun-kissed effect. A dab of Stila Convertible Color in Petunia for blush, plus a dusting of L'Oréal Paris Infallible Loose Setting Powder, and it was time to move on to eyes.
Model Evelyn's brows were shaped and filled with Baby Hair Pencil in 02, Fro-To-Go Pencil in 06, and Blow Out Brow Gel in 05—all from UOMA Beauty. Since the look focused on lips, Sir John used only L'Oréal Paris Voluminous Lash Paradise mascara on lashes, lending a fresh, mostly unadorned feel to the eyes.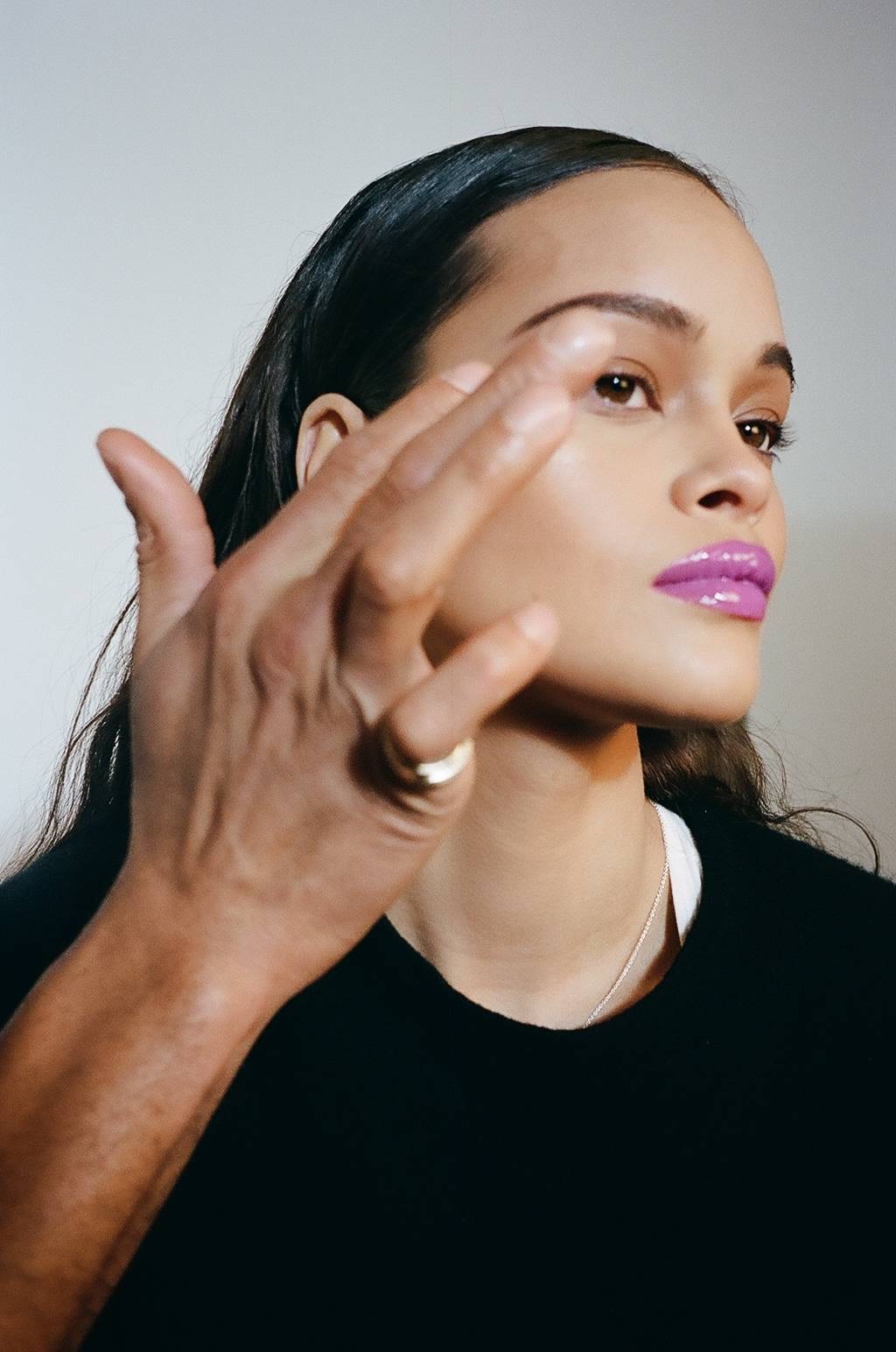 Sometimes women don't have all day to do their glam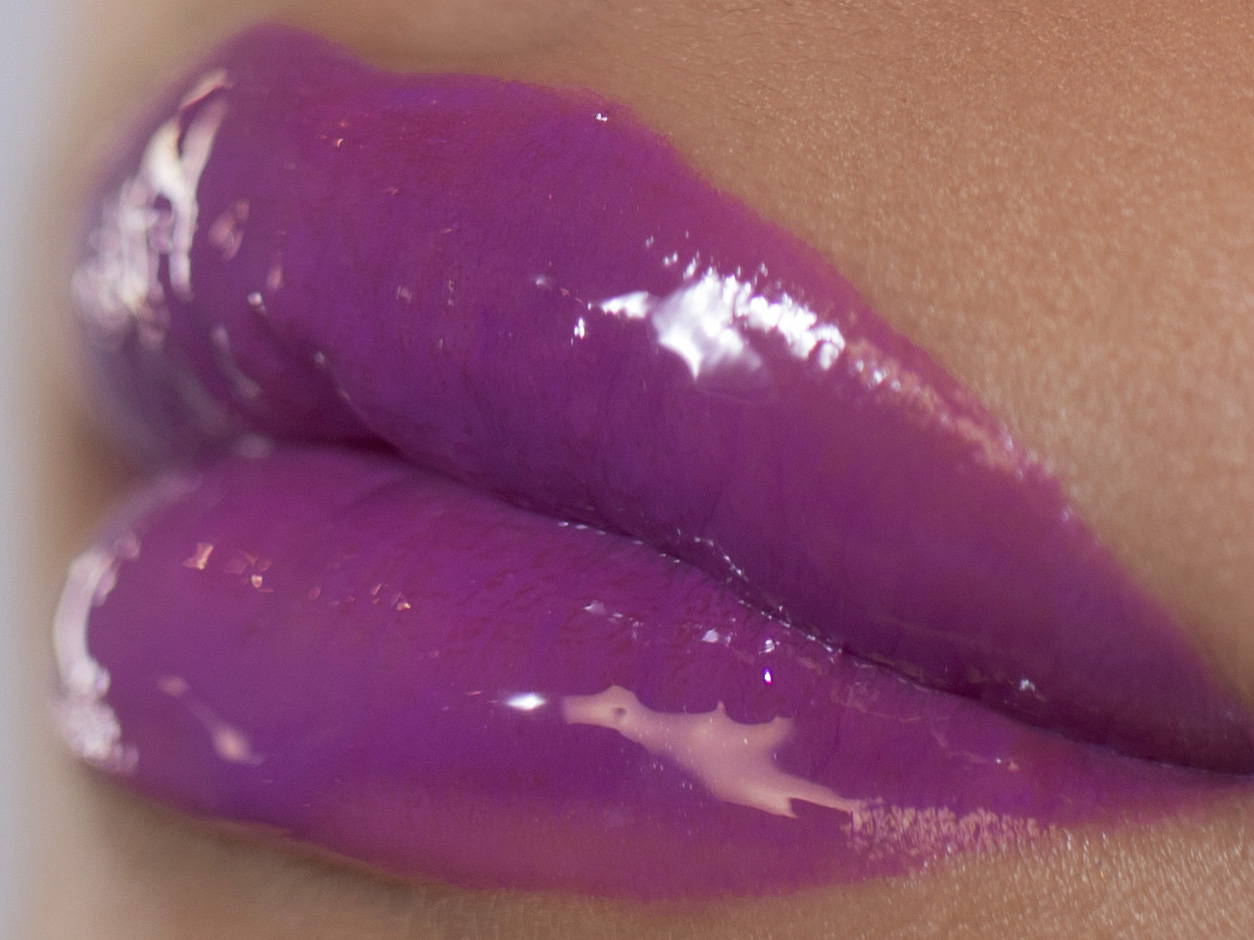 Inspired to re-create this look? Tag us on Instagram @roseinc to share.
Evelyn Rain photographed in Los Angeles by Elias Tahan. Makeup by Sir John. Hair by Josh Liu. Interview conducted and edited by Annie Tomlin.