02 / 27
AIR TUTORIALS
Artist in Residency: Sir John reveals a fresh way to wear liner
February Artist in Residence: Sir John
Welcome to Artist in Residency, our new series that brings the industry's most innovative makeup artists to Rose Inc. for a month of creativity and inspiration. Each week, you'll discover an original look—and the story behind it—created by an artist we love.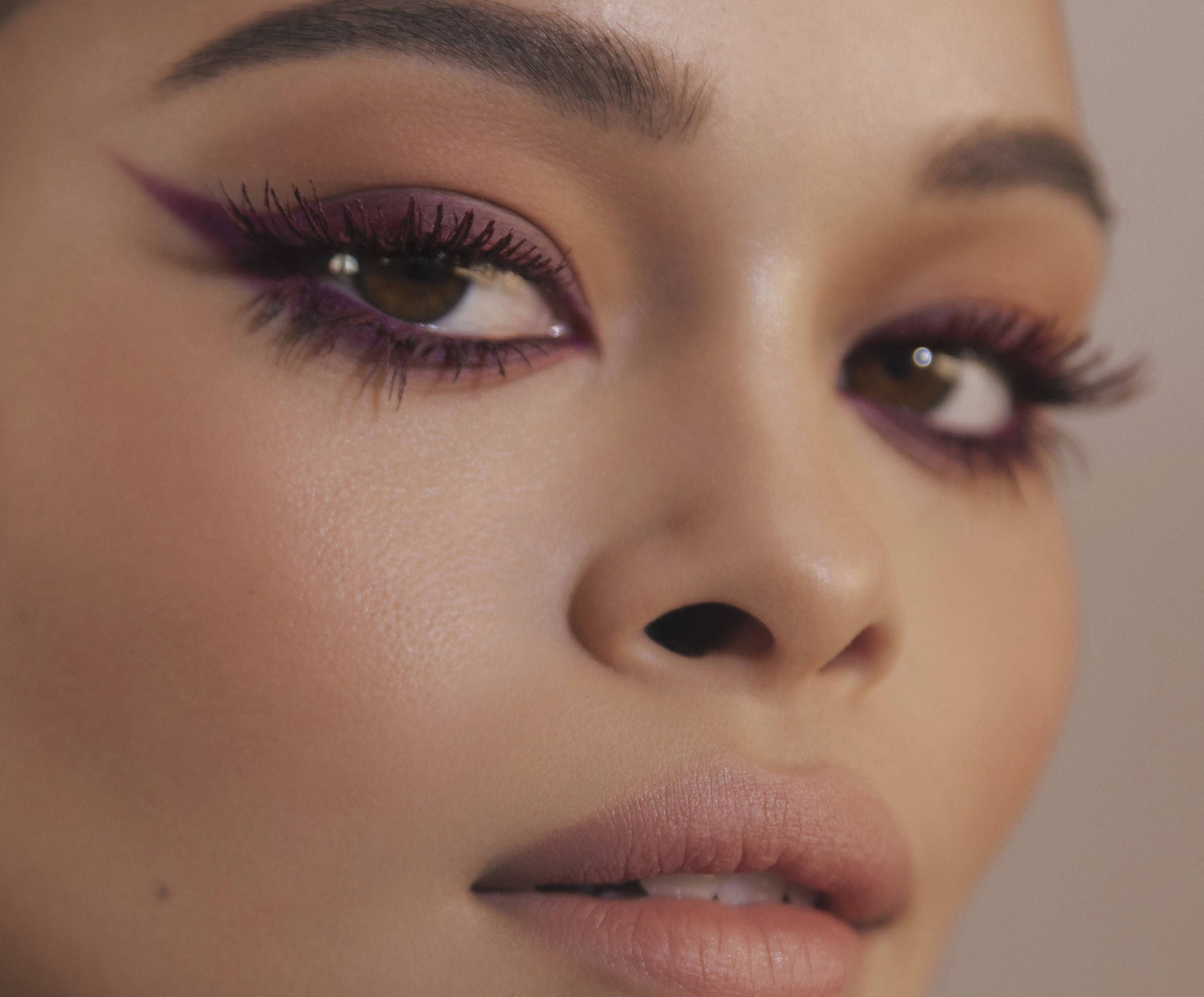 This is the month of love, and it's almost too easy to fall in love with Sir John Barnett. There's the abundant creativity behind his makeup artistry, for one thing. He seemingly possesses an infinite amount of inspiration that fuels his looks for beauties such as Beyoncé, Karlie Kloss, and Joan Smalls.
Beyond his skill, though, Sir John is known for his warmth, kindness, and humility—qualities that make him a pleasure to have on set. For these reasons and more, Rose Inc. is delighted to feature Sir John as this month's Artist in Residency.
His residency inspiration
Upon meeting model Evelyn, Sir John knew he wanted to play up her light hazel eyes. A rich burgundy color would do exactly that, and off he went. "We started with a serious maroon liner and added mascara to match," he says. "Everyone knows they can use black and brown mascara, but I would love to see women challenge themselves with a colorful mascara."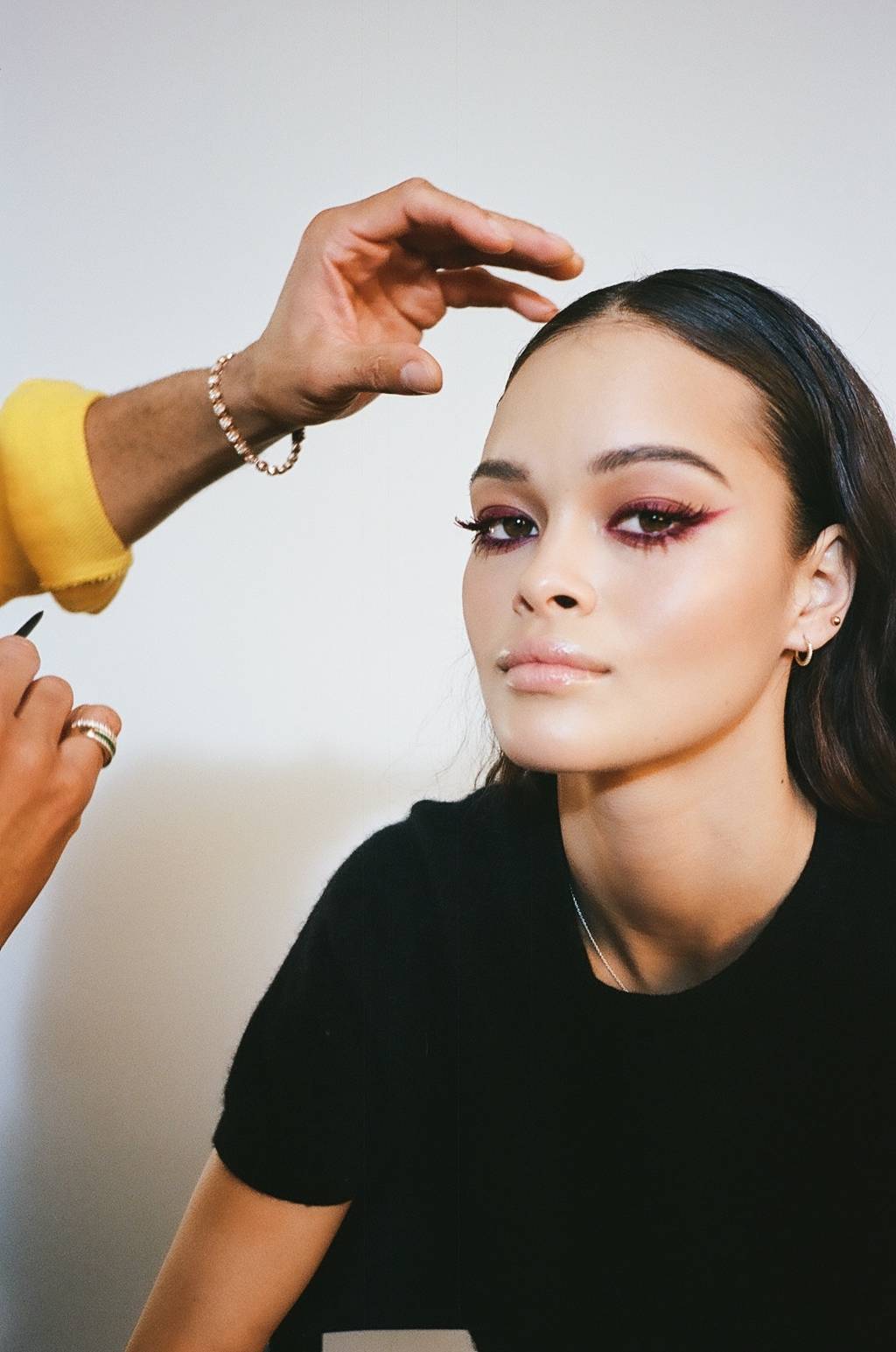 Behind this look
When using an unconventional color on the eyes, skin doesn't need blinding highlighter or statement blush. Instead, to give Evelyn a luminous but natural-looking complexion, Sir John cleansed and freshened skin with Bioderma Sensibio H2O water. Next, he applied Marc Jacobs Youthquake moisturizer before sponging on Marc Jacobs Shameless Foundation in Y360 with a Beautyblender. (L'Oréal Paris Infallible Full Wear Concealer was added where needed.) On cheeks: Huda Beauty Tantour in Light and Fenty Beauty Sun Stalk'r Bronzer in Private Island. A dab of Stila Convertible Color in Petunia for blush, plus a dusting of L'Oréal Paris Infallible Loose Setting Powder, and Evelyn was glowing.

Sir John shaped and filled brows with Baby Hair Pencil in 02, Fro-To-Go Pencil in 06, and Blow Out Brow Gel in 05—all from UOMA Beauty. Then, it was on to the eyes. On lids, he applied Hell Ride, the matte dark berry shadow from Urban Decay Born to Run Palette, then blending it above the crease where it met Haze, a pale peach from Hipdot Zion Pressed Eyeshadow Palette that extended toward just below the brows.
I would love to see women challenge themselves with a colorful mascara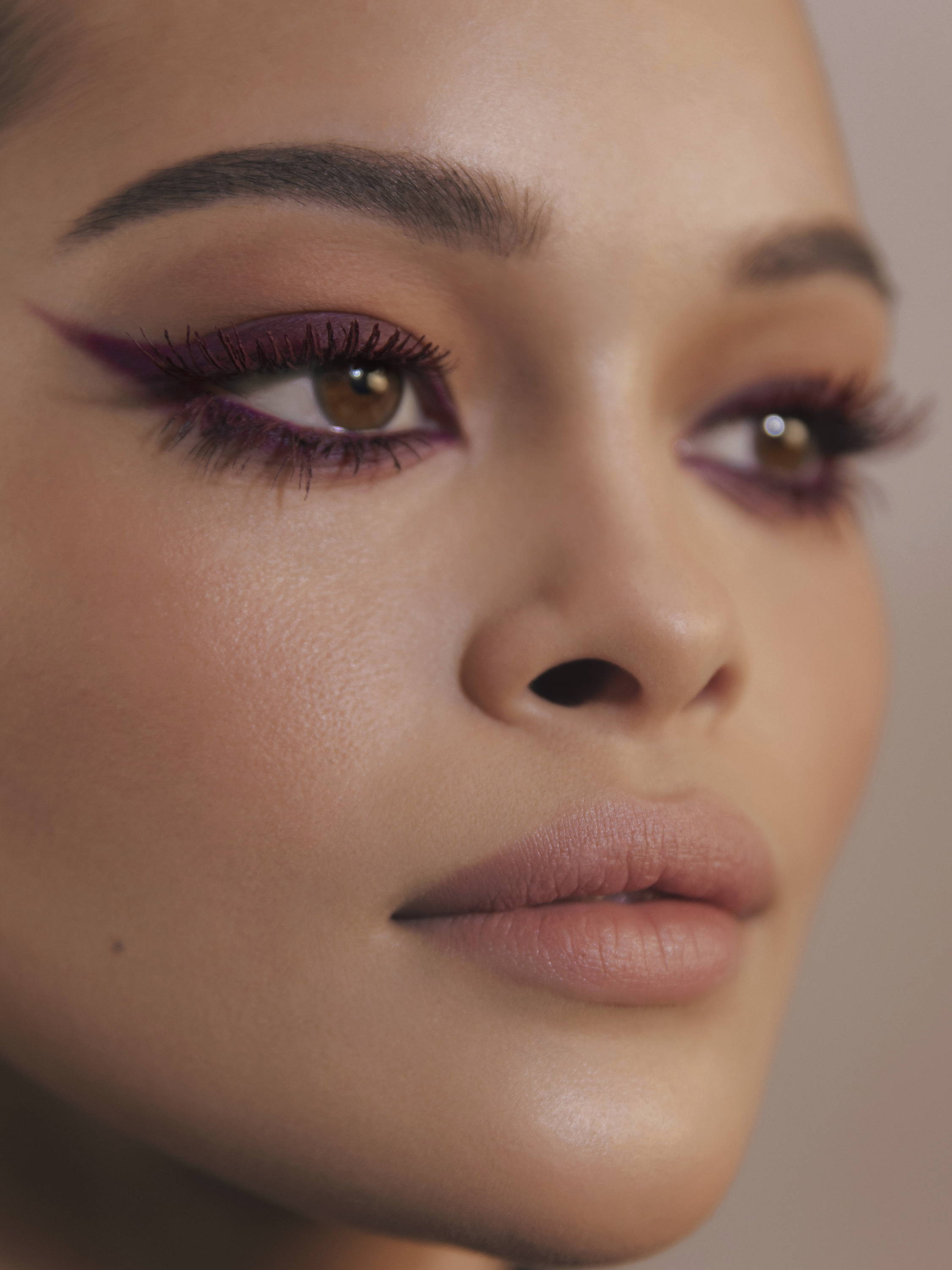 In a surprise move, he used a lip liner (L'Oréal Paris Colour Riche Matte Lip Liner in Curiosity Killed The Matte) as eyeliner. "It's an unorthodox use of color," he admits, "but it looks really nice." Huda Beauty Lip Contour in Material Girl and MAC Liptensity Lip Pencil in Hellebore added extra dimension. To create a dramatic wing, use Sir John's advice: "Draw a dot on the end of where you want the wing to end. Then, start to concentrate most of your color outward." Beginning at the corner of the eye, he used a brush to draw the color outward until it reached the dot, at which point he cleaned up with makeup remover as needed.
Instead of black mascara, Sir John opted for a wine shade. L'Oréal Paris Voluminous Lash Primer Base made individual lashes thicker and longer, while L'Oreal Voluminous Mascara in Deep Burgundy provided color. "Put a glob of mascara on the back of your hands, then brush it on with a short, soft, dense brush," Sir John says. "That will coat the lashes to give a super-opaque color and a very saturated lash. If you want a bit of separation, you can comb through after you're done."
"When making a statement with liner, make sure to pare everything else down," he adds. "That's why I did barely-there lips." (His lipstick choice: Huda Beauty Power Bullet Matte Lipstick in Prom Night.) And with that, he completed another eye-catching, head-turning look—further evidence of an artist in full mastery of his métier.
Inspired to re-create this look? Tag us on Instagram

@roseinc

to share.
Evelyn Rain photographed in Los Angeles by Elias Tahan. Makeup by Sir John. Hair by Josh Liu. Interview conducted and edited by Annie Tomlin.