02 / 14
AIR TUTORIALS
Artist in Residency: Sir John's take on the cat-eye is deeply seductive
February Artist in Residence: Sir John
Welcome to Artist in Residency, our new series that brings the industry's most innovative makeup artists to Rose Inc. for a month of creativity and inspiration. Each week, you'll discover an original look—and the story behind it—created by an artist we love.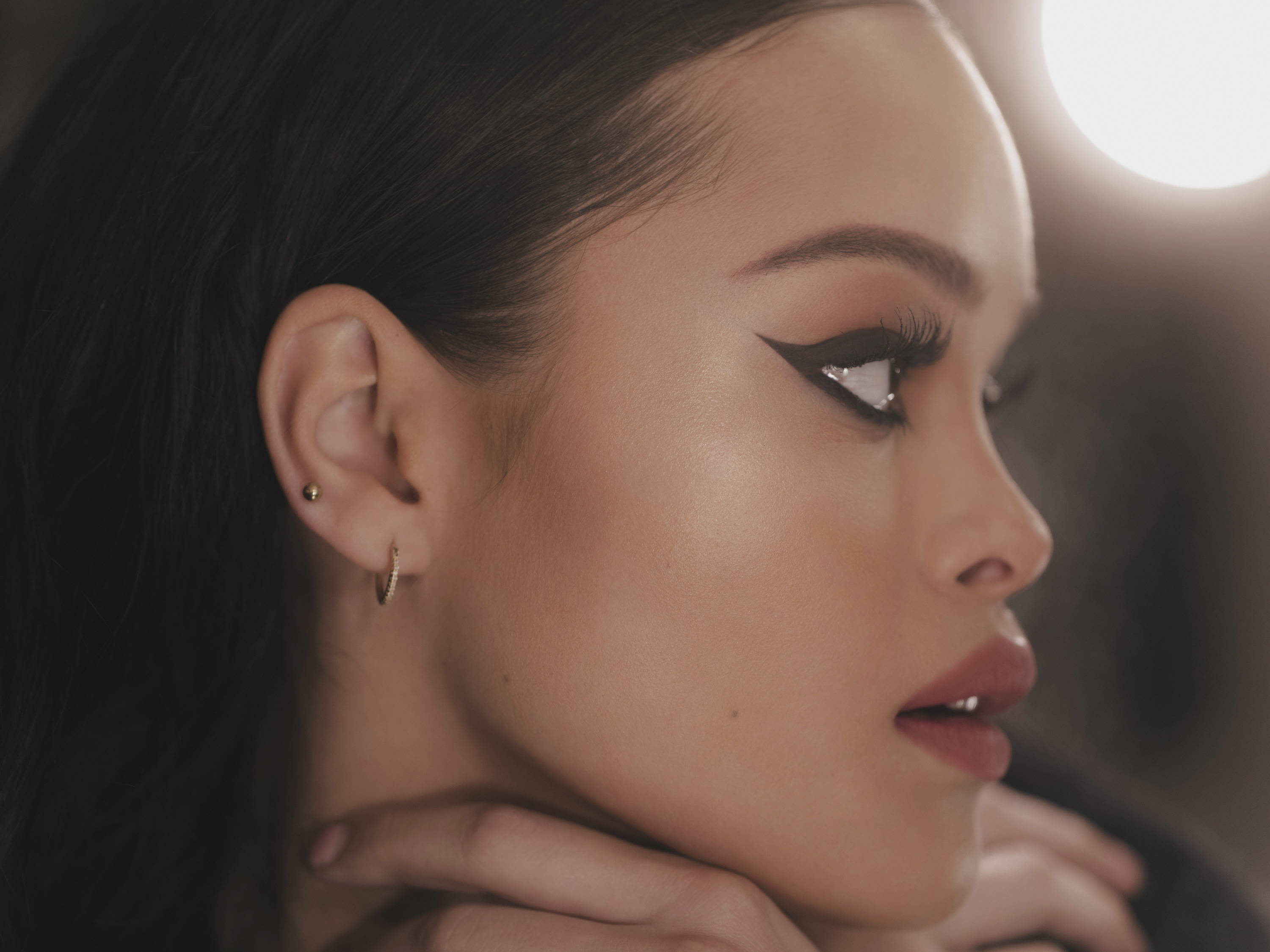 This is the month of love, and it's almost too easy to fall in love with Sir John Barnett. There's the abundant creativity behind his makeup artistry, for one thing. He seemingly possesses an infinite amount of inspiration that fuels his looks for beauties such as Beyoncé, Karlie Kloss, and Joan Smalls.
Beyond his skill, though, Sir John is known for his warmth, kindness, and humility—qualities that make him a pleasure to have on set. For these reasons and more, Rose Inc. is delighted to feature Sir John as this month's Artist in Residency.
His residency inspiration
"It's all about feline eyes," Sir John. "If you think about the history of the cat-eye, it pre-dates the Bible. It's been around since Mesopotamia. As long as women have eyes, cat-eyes will always be in style." His version adds a slightly smudgy appeal that's well-suited for a seductive evening.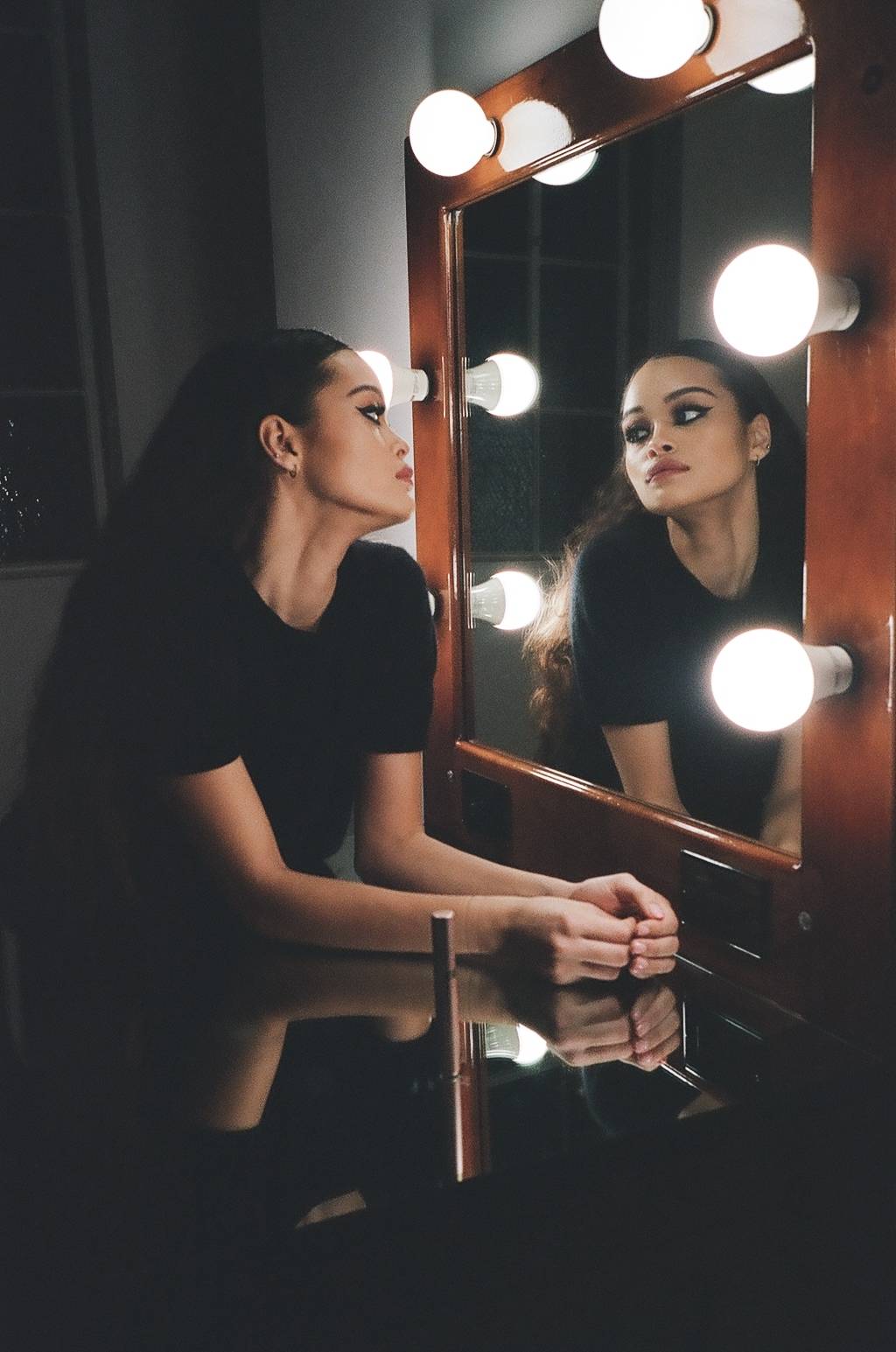 Behind this look
To play off the velvety lip and statement eye, Sir John gave model Evelyn's complexion a quietly luminous warmth. First, to prepare and hydrate skin, Sir John cleansed with Bioderma Sensibio H2O water. Next, he massaged Marc Jacobs Youthquake moisturizer into skin. Wielding a damp Beautyblender, he stippled Marc Jacobs Shameless Foundation in Y360 onto skin, adding L'Oréal Paris Infallible Full Wear Concealer where needed. On cheeks, Huda Beauty Tantour in Light and Fenty Beauty Sun Stalk'r Bronzer in Private Island provided a tawny appeal. A dab of Stila Convertible Color in Petunia perked up the cheeks, while L'Oréal Paris Infallible Loose Setting Powder kept excess shine at bay.
Next, the eyes. Sir John lined top and bottom lash lines with L'Oréal Paris Infallible Pro-Last 24H Pencil Eyeliner in Black, a creamy long-wear formula. To create straight lines, he suggests moving the pencil along the lash line in short segments, then connecting one short line to the next.
For a sexy, smoky effect, try smudging the pencil liner. "You can have fun with smudging, especially if you're young," Sir John says. "The more mature you are, you'll want to minimize how much smoke you're doing at the bottom." And if using black under the eyes feels too harsh, try his optical-illusion trick of using a dark brown color underneath the eyes instead. "On Beyoncé's first On The Run Tour, I did it every night," he says. "Nobody knows that you're using two different colors, because it just looks soft."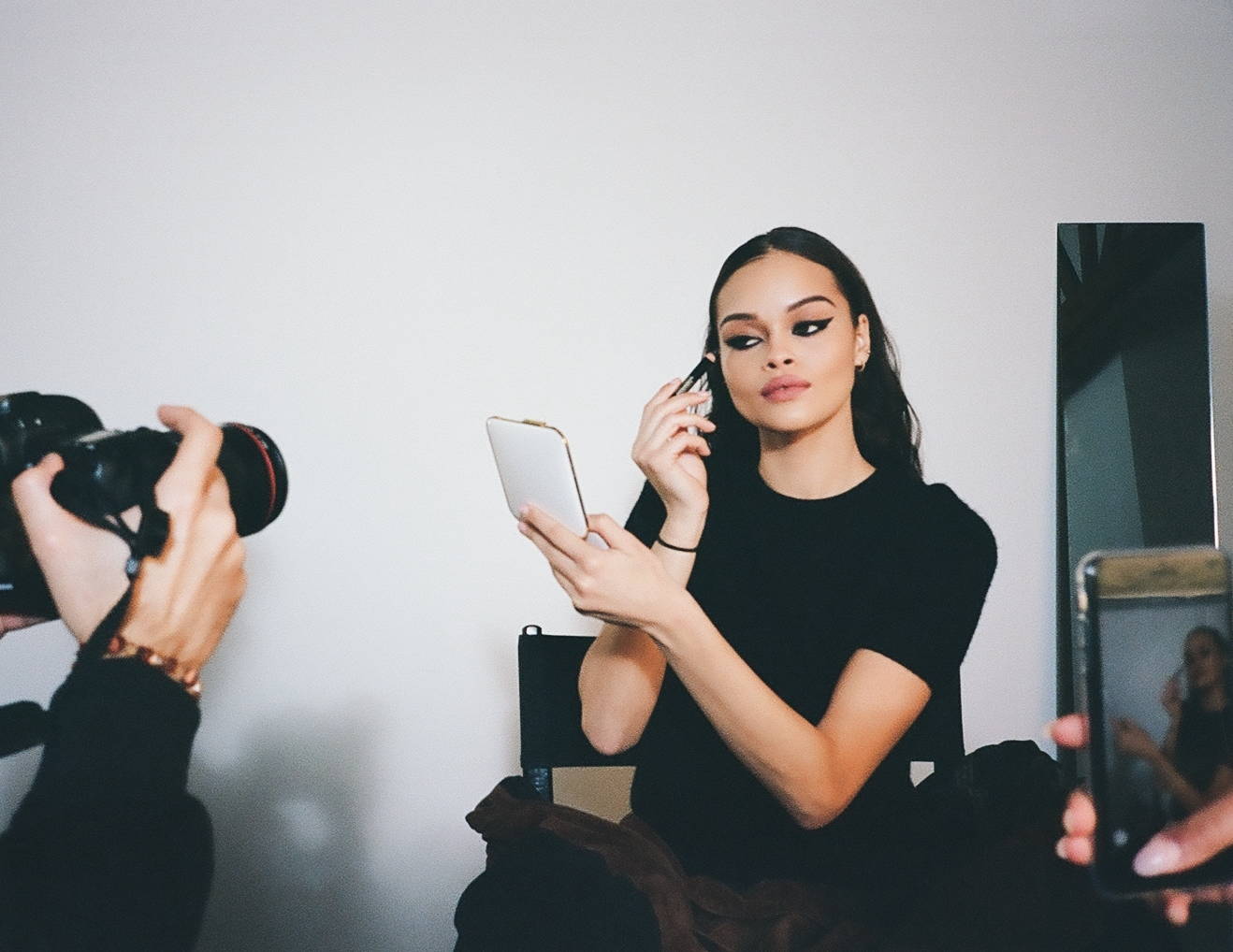 Before creating the wings at the corners of the eyes, Sir John reached for L'Oréal Paris Infallible Lacquer Liner 24H in Blackest Black; the gel formula glides along skin smoothly and is easy to perfect before it dries. "A cat-eye is all about the cleanup," Sir John says. To refine the shape of yours, he suggests using small cotton balls or precision-tip cotton swabs dipped into makeup remover. "Use them to clean up the edges to make sure that your wing is sharper at the end," he advises. L'Oréal Paris Voluminous Lash Paradise mascara separated and defined lashes, while brows were filled in and shaped with Baby Hair Pencil in 02, Fro-To-Go Pencil in 06, and Blow Out Brow Gel in 05—all from UOMA Beauty.

The finishing touch: a soft, plush, full lip. Sir John applied MAC matte lipstick in Kinda Sexy, a light coral shade. He slightly overdrew the shape, but only at the centers of each lip. ("Overdrawing everywhere is a little too much like Pamela Anderson's '90s look," he quips.) With that, Evelyn's makeup was done—and ready for whatever romance awaits.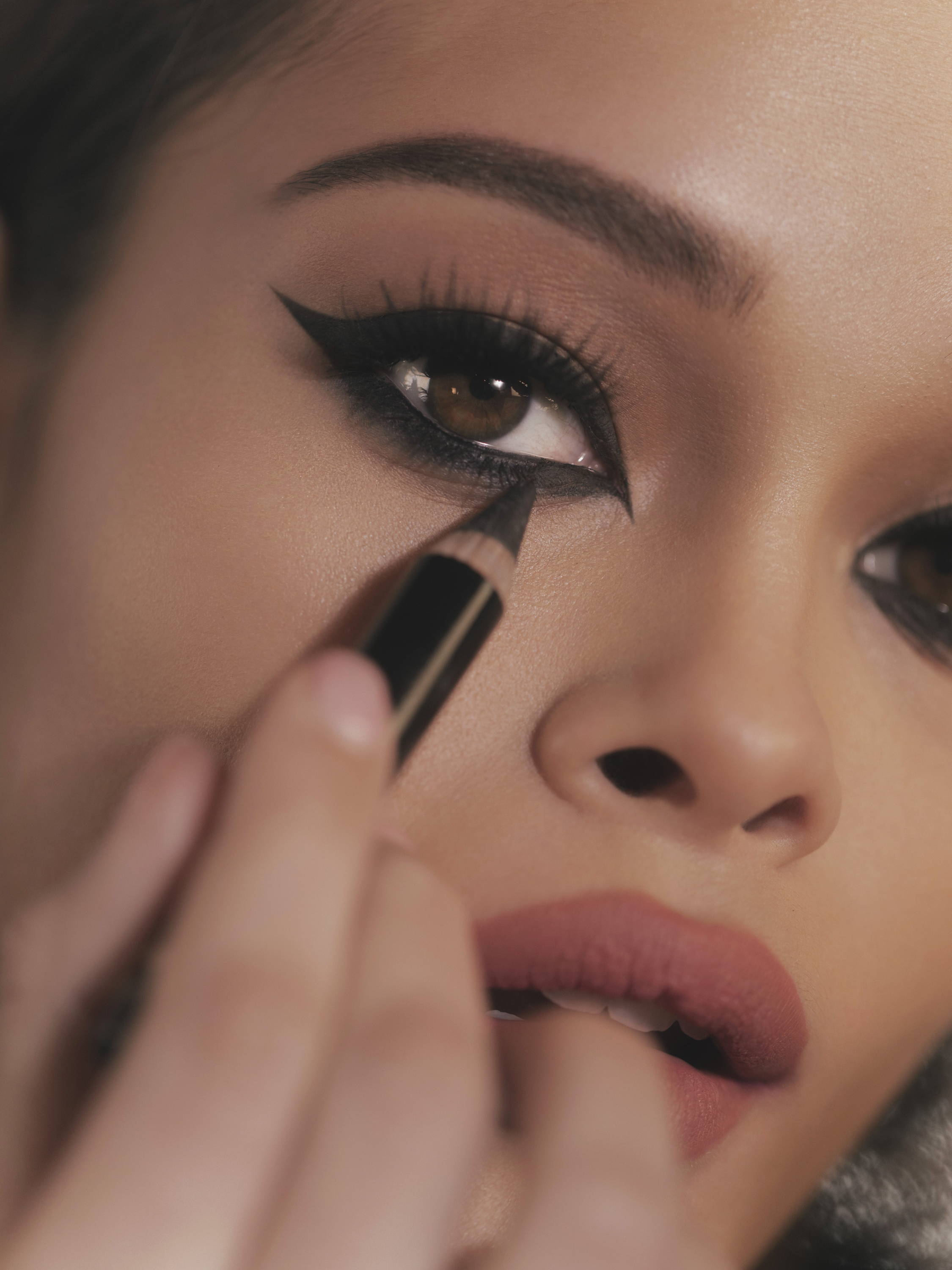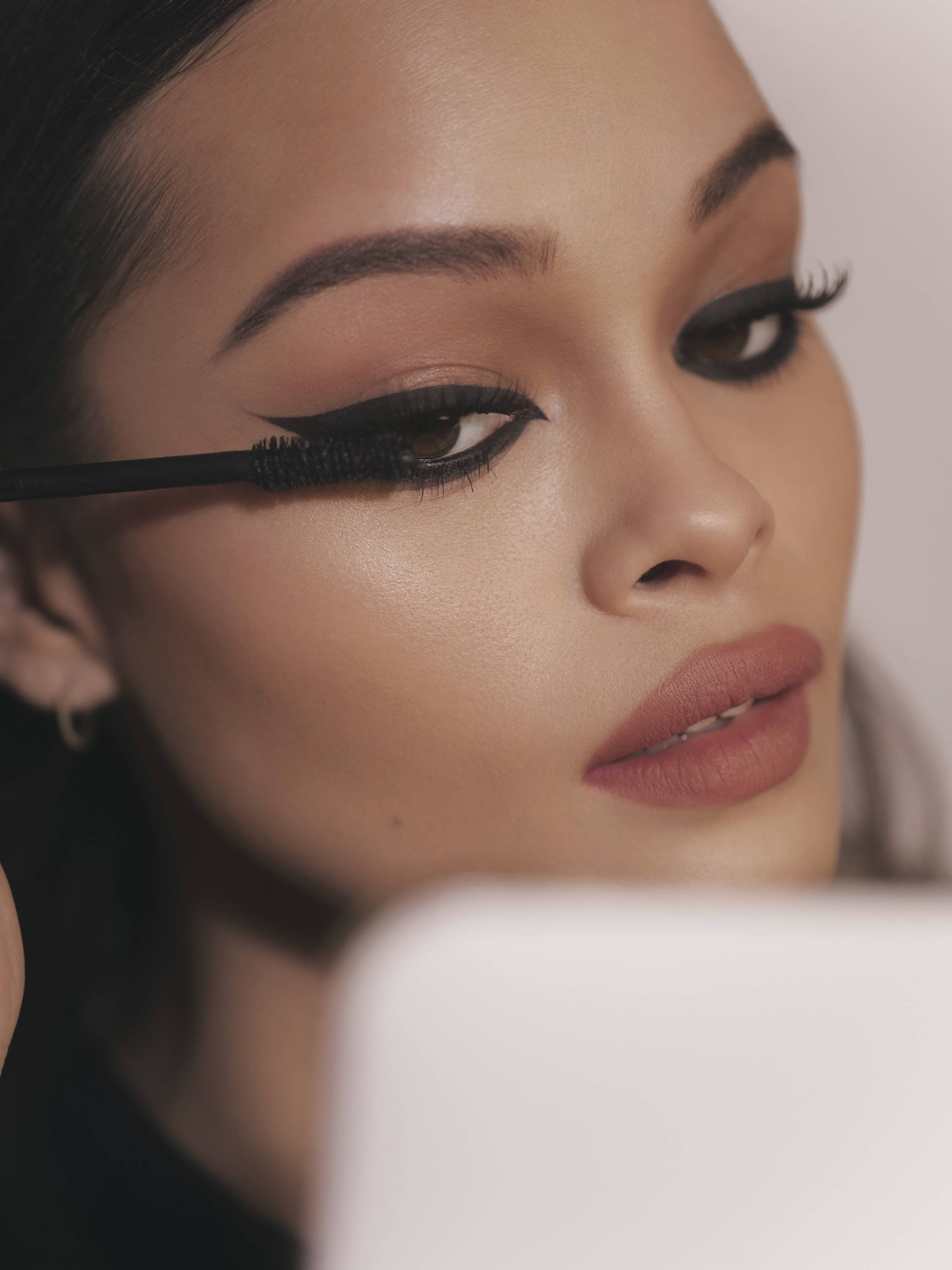 If you think about the history of the cat-eye, it pre-dates the Bible.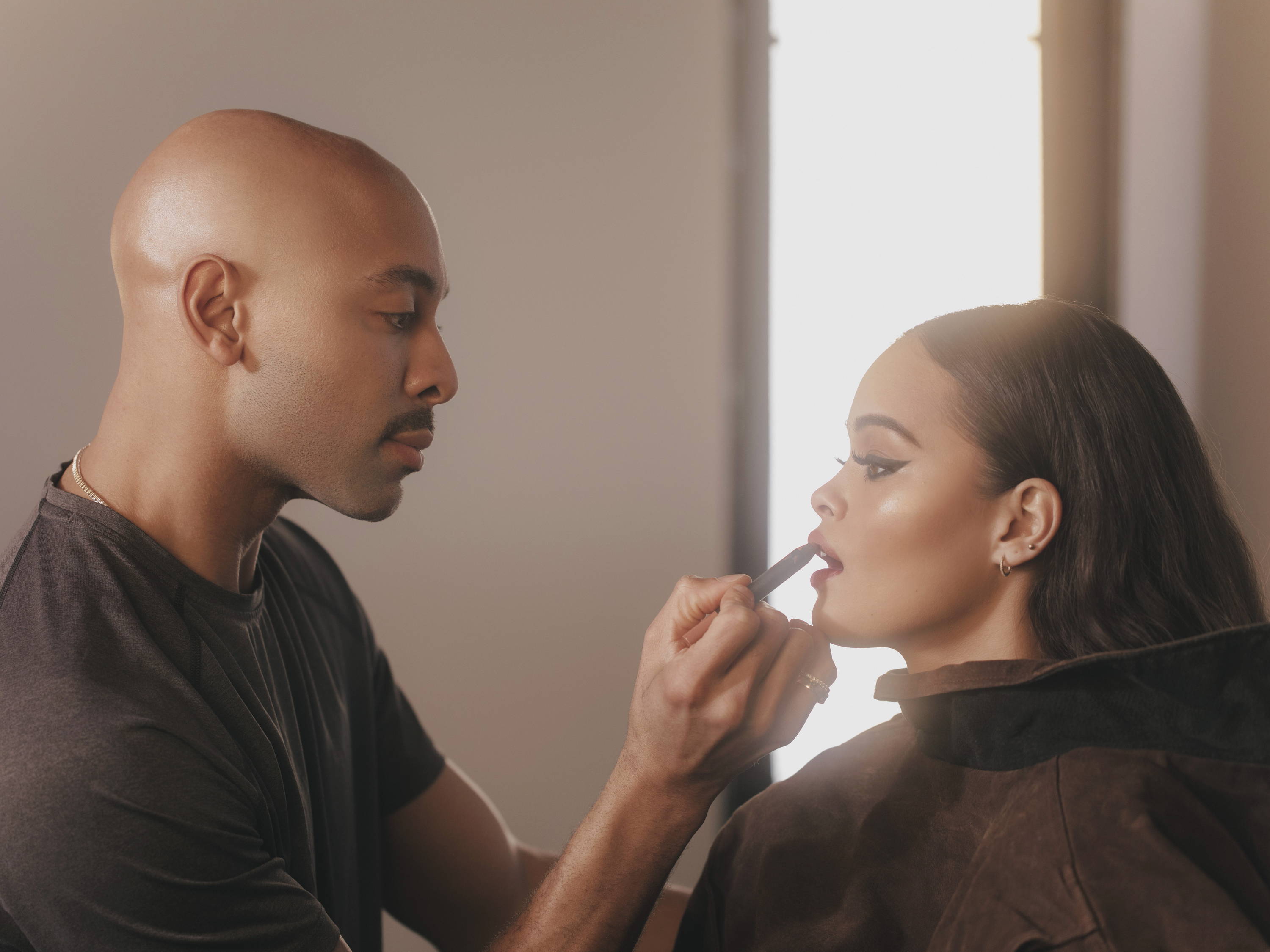 Inspired to re-create this look? Tag us on Instagram @roseinc to share.
Evelyn Rain photographed in Los Angeles by Elias Tahan. Makeup by Sir John. Hair by Josh Liu. Interview conducted and edited by Annie Tomlin.