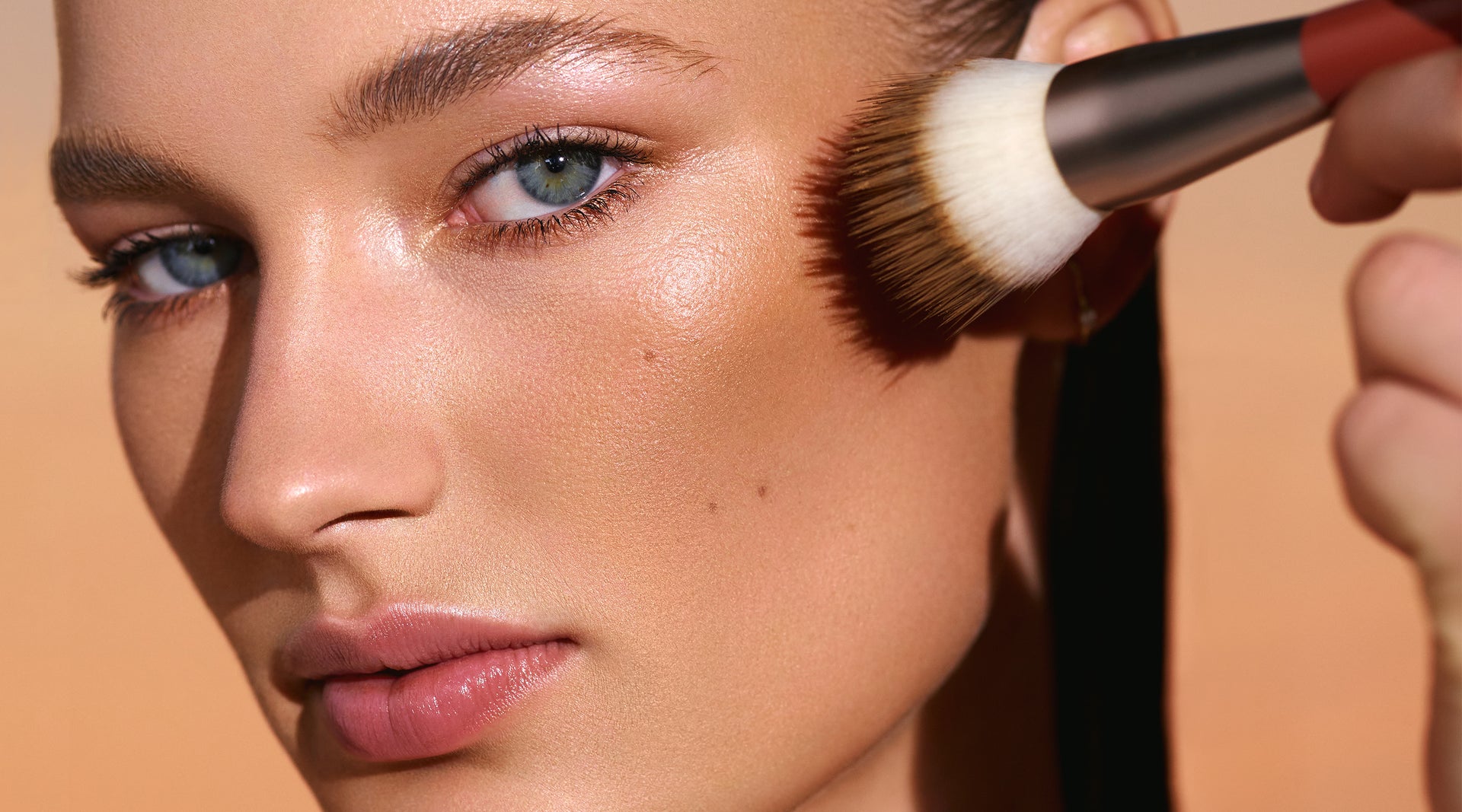 A Pro's Guide To Expert Cream Bronzer Application
Tutorials
Just like blush, a nude lipstick and a skin-perfecting concealer, bronzer is a must-have in every makeup bag. While powder bronzer has historically been the go-to for makeup artists and beauty enthusiasts alike, cream bronzer is quickly rising up the ranks as the formula favorite.
Cream bronzer provides a natural-looking bronzy glow, no matter the season. It's also relatively easy to apply — even for bronzer beginners — and blends beautifully into the skin. "Cream-based products, in general, add more of a dewy look, and blend well on top of foundation," says Marsha Page, a New York-based makeup artist known as The Melanin Therapist. Cream bronzers also work particularly well for people with dry and dehydrated skin, whereas powder bronzers can appear blotchy on these skin types, she notes.  
Interested in adding cream bronzer into your makeup routine, or upping your bronzer game? Below, Page walks us through her top tips for using bronzer like a pro.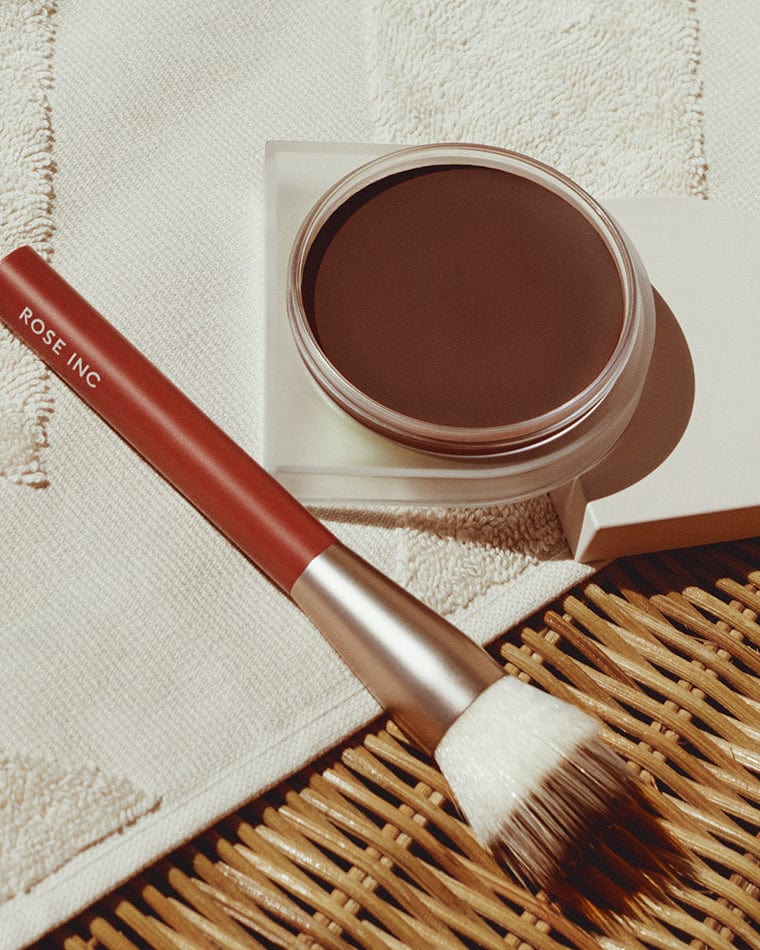 Use your fingers first

Makeup brushes are great for applying different types of makeup products. But when applying cream-based products such as bronzer, makeup artists agree that starting with your fingers helps provide the most seamless application. "The warmth of the fingers tends to make the product easier to apply and move about the skin," says Page (assuming your hands are clean, of course). A dual-fiber brush is the perfect tool to further buff and blend the product for an even more flawless finish.



Apply it where the sun naturally hits

To achieve the perfect cream bronzer-induced glow, where you apply it also matters. The key, according to Page, is hitting all the points where the sun naturally highlights the face, such as the temples, cheeks and nose. For the temples, she instructs applying the cream bronzer moving up in a C-like formation around the eyes. "It's important to tread lightly and not overdo it, as you want the skin to have a natural sun-kissed appearance," she adds. When applying a cream bronzer to the nose, you can layer a powder bronzer towards the tip to bring down any excess shine. 



Get creative with placement

Depending on your skin tone, you can also use certain shades of cream bronzer on the apples of the cheek in place of blush. "I recommend using cream bronzer as a blush more for deeper skin tones rather than fair skin tones, as most bronzers have a brown finish," says Page. For lighter skin tones, go easy with the application, she says. 


"Cream-based products, in general, add more of a dewy look, and blend well on top of foundation."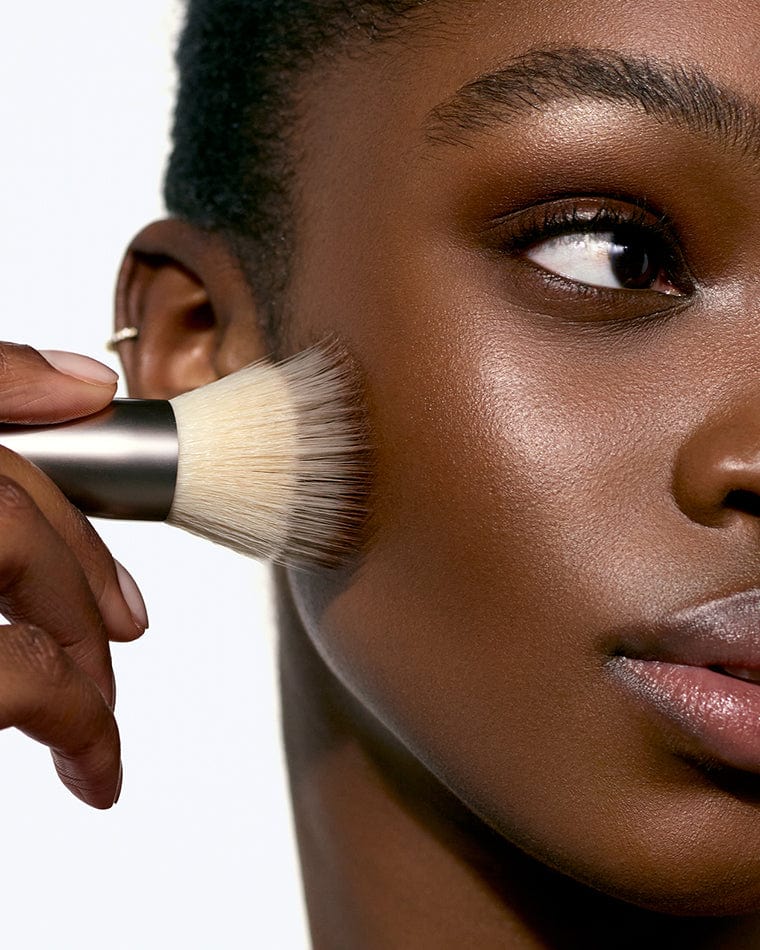 Balance it with blush

Another pro tip Page shares is pairing cream bronzer with different types of blush. While a cream bronzer and a cream blush together can create the ultimate dewy effect, cream bronzer can give a more natural and balanced appearance when used together with powder blush.



Layer it with powder bronzer for added drama

One of the many advantages to using cream-based makeup products is that you can layer them with powder products to create different looks, lock cream in place and prevent smearing. Here's how: "After proper foundation application, apply a thin layer of cream bronzer with your fingertips or sponge in the areas where you would like to add a sun-kissed glow," Page says. "Then lightly dust a layer of powder bronzer on top to set." But for the more natural look, skip the powder and let your cream bronzer shine on the skin.



Blend bronzer into the neck

A seamless bronzy look also requires blending color into the neck. "The best way to apply bronzer along the neck is with a large brush using vertical strokes extending from the jawline down the neck, into the chest area of the skin," she explains. 
"It's important to tread lightly and not overdo it, as you want the skin to have a natural sun-kissed appearance."