03 / 19
AIR EDITORIALS TUTORIALS
Artist in Residency: Pati Dubroff's Blue Crush
Welcome to Artist in Residency, our new series that brings the industry's most innovative makeup artists to Rose Inc. for a month of creativity and inspiration. Each week, you'll discover an original look—and the story behind it—created by an artist we love.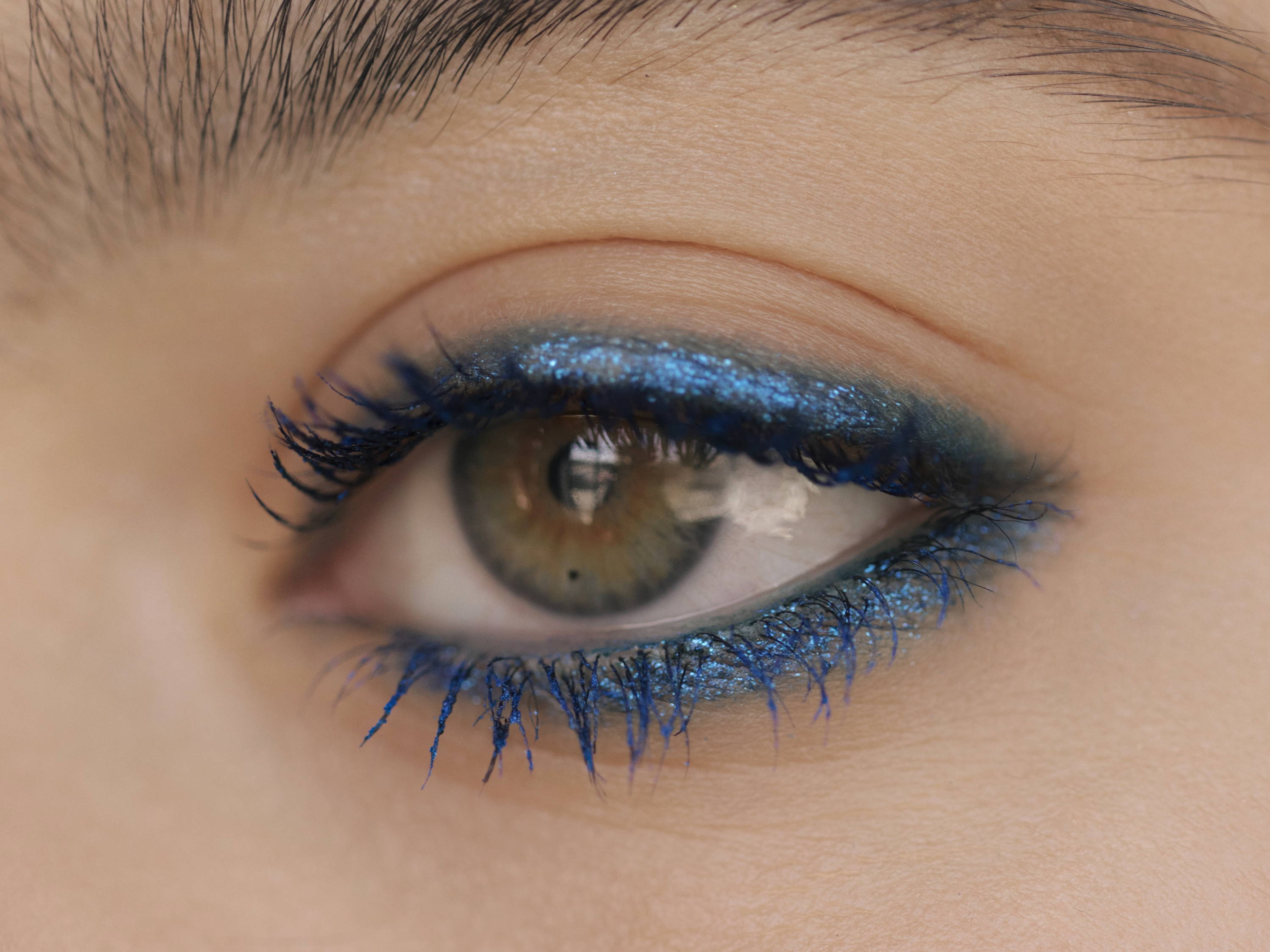 The chances of maintaining a career in Hollywood—as an actress, director, makeup artist, or the like—increases exponentially when both feet are planted firmly on the ground. For Pati Dubroff, being 'down to earth' isn't a passing platitude, it's a lifestyle of yoga and meditation that's grounded her through 34 years as a professional makeup artist, a feat reserved for only a select few who balance refined talent with emotional perseverance and mental flexibility.
"I'm really lucky that I found it and it found me," Dubroff says. "There's no way that I could do what I do without the centeredness." With a storied background working under greats like Francois Nars; a star-studded client roster that includes Margot Robbie, Priyanka Chopra, and Laura Dern; and a gig as a Chanel Makeup Artist, Dubroff is one of the most prolific artists of the time. For these reasons and more, Rose Inc. is delighted to feature Dubroff as this month's Artist in Residency.
This month, things are personal. Dubroff found inspiration for her residency in a tattoo inked on her wrist: Shapes that form a daily reminder of the elements that keep her grounded. With Earth, Water, Air, and Fire in mind, she dreamt up modern looks, then artfully brought them to life on a first-time model she's known for 16 years: her daughter, Bianca.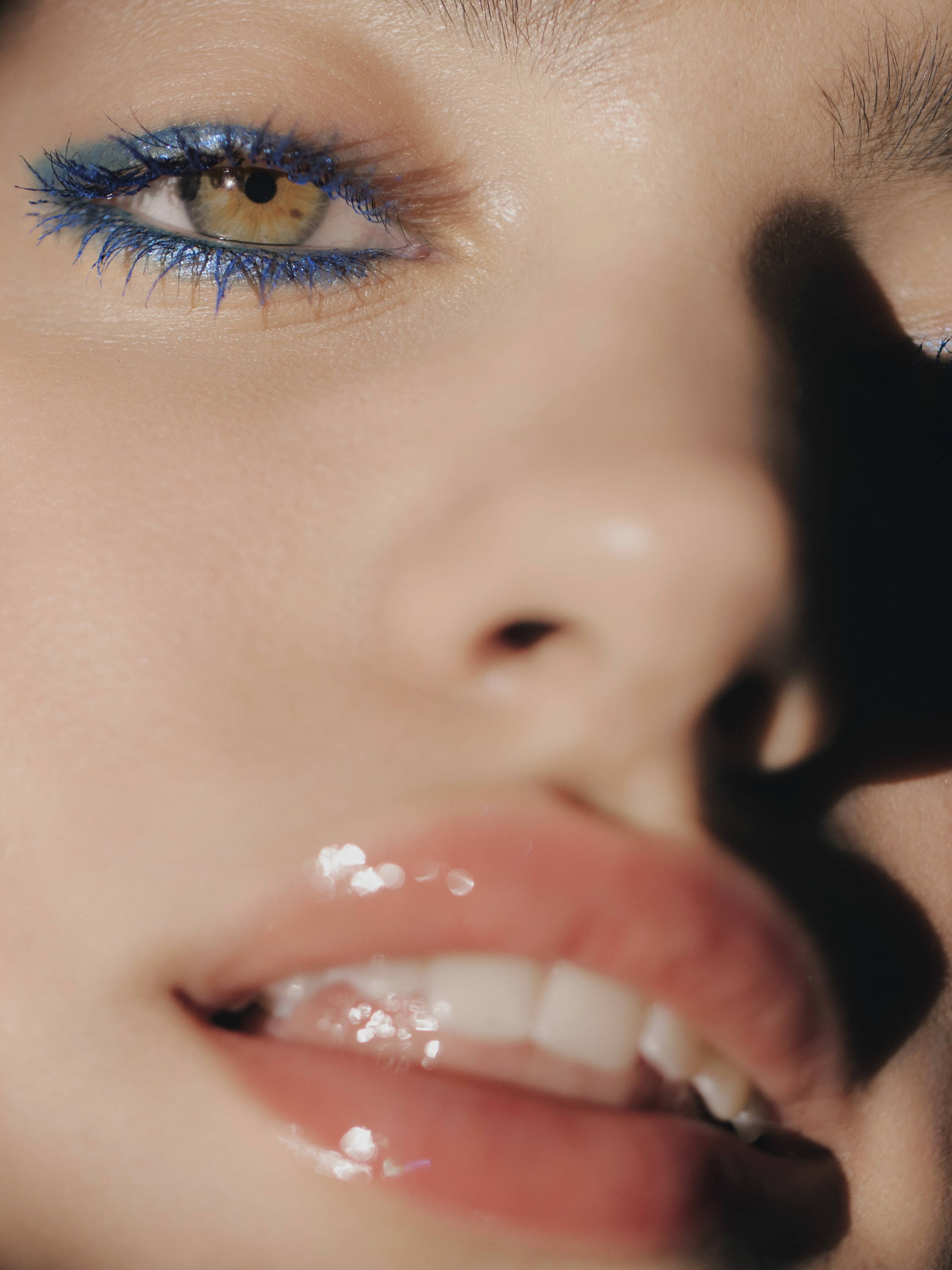 Her Residency Inspiration:
Like the ocean—ever changing and wonderfully complex—Dubroff created a two-part, buildable look for the Water portion of her Residency. It was an organic decision built out of indecision. After practicing on Bianca the night before the shoot at home, the duo simply couldn't choose between the streamlined blue liner and the tri-color graphic eye. Since the former was built on the latter, she did both. Pro tip: Start with the first look before deciding if you want to dive in deeper.
Behind This Look:
"It's the easiest look ever," Dubroff says. To tightline Bianca's eyes, she selected Chanel Stylo Ombre Et Contour in Bleu Nuit for its deep, easy-to-blend formula. "I lined lashline to lashline, inner to outer corner," Dubroff says. Then, she layered the brand's Stylo Yeux Waterproof in Fervent Blue over top for a touch of iridescent shift.
For a rich, decadent finish, Dubroff pulled out not one, but two blue mascaras. A few coats of deep blue on top (Chanel Le Volume De Chanel Mascara in 70) anchored the look, then a few more layers of an electric blue (Tom Ford Lash and Brow Tint in Blue) focused mostly on the bottom lashes, delivered extra allure. "Just like water, I wanted variations in tones of blue that play off each other," Dubroff says, noting that she skipped blush to avoid any '80s conotations. A highly reflective, liquidy lip—courtesy of Suqqu Flawless Lip Gloss in 101—was the finishing touch.
Just like water, I wanted variations in tones of blue that play off each other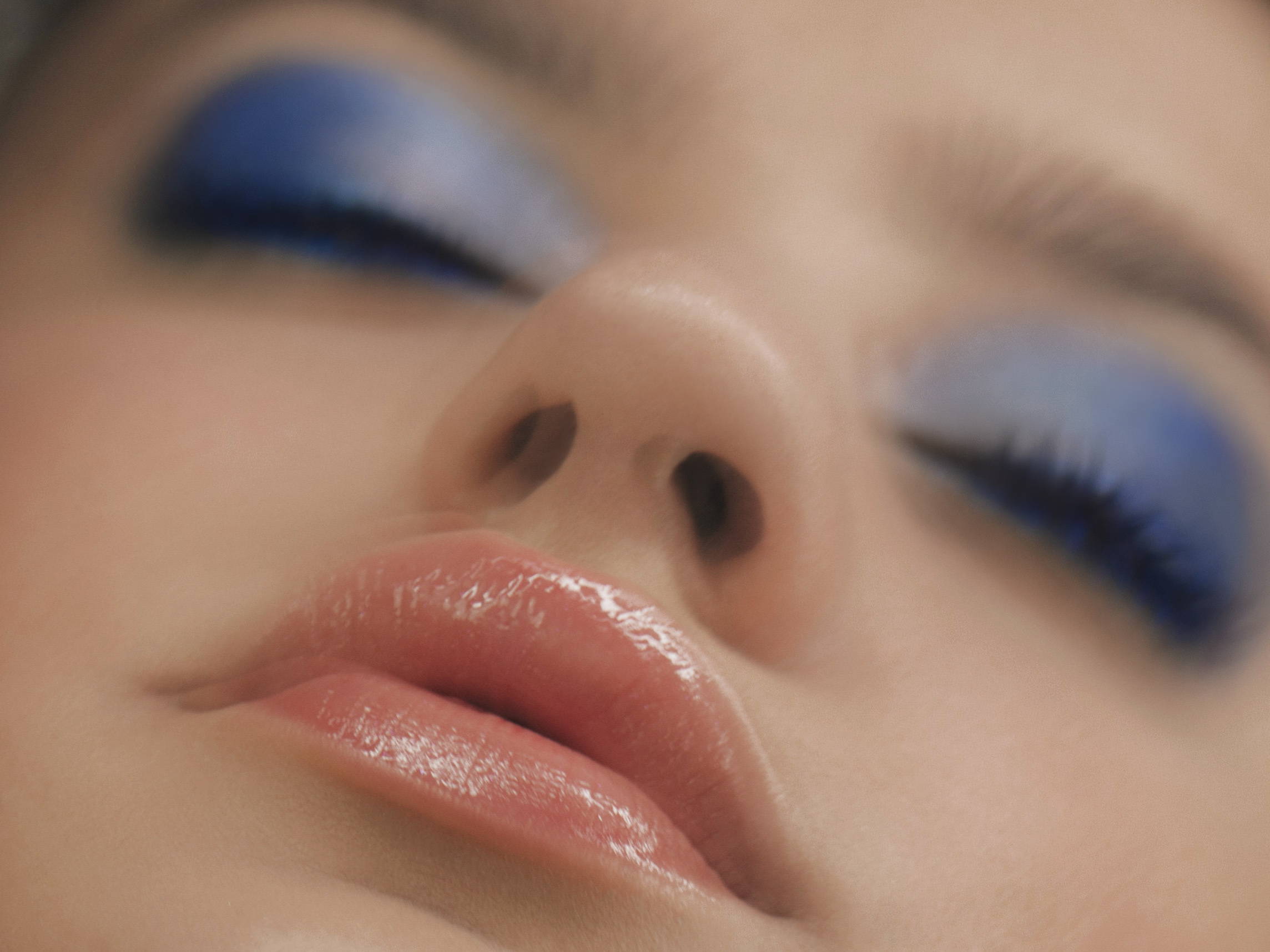 For the second look, Dubroff kept everything where it was. To start, she applied Stila Suede Shade Liquid Eyeshadow in Something Blue on the inner third of Bianca's eyelid and around to the inner corner. "I really packed it on," she says, noting that the pale blue cream will cover the blue liner on the inner third of the eye, but perfectionists can remove it before starting, if desired.
Then, using small, clean brushes, Dubroff pressed three shades from Viseart Grande Pro Palette in Volume 3 onto Bianca's lids: A pale blue over the Stila cream shadow; an electric cobalt blue shade in the middle third; and a deeper, royal blue on the outer third. "I wanted them to have a gradient effect, but I didn't want them to get muddled up, so I used a clean brush to soften the edges," she says.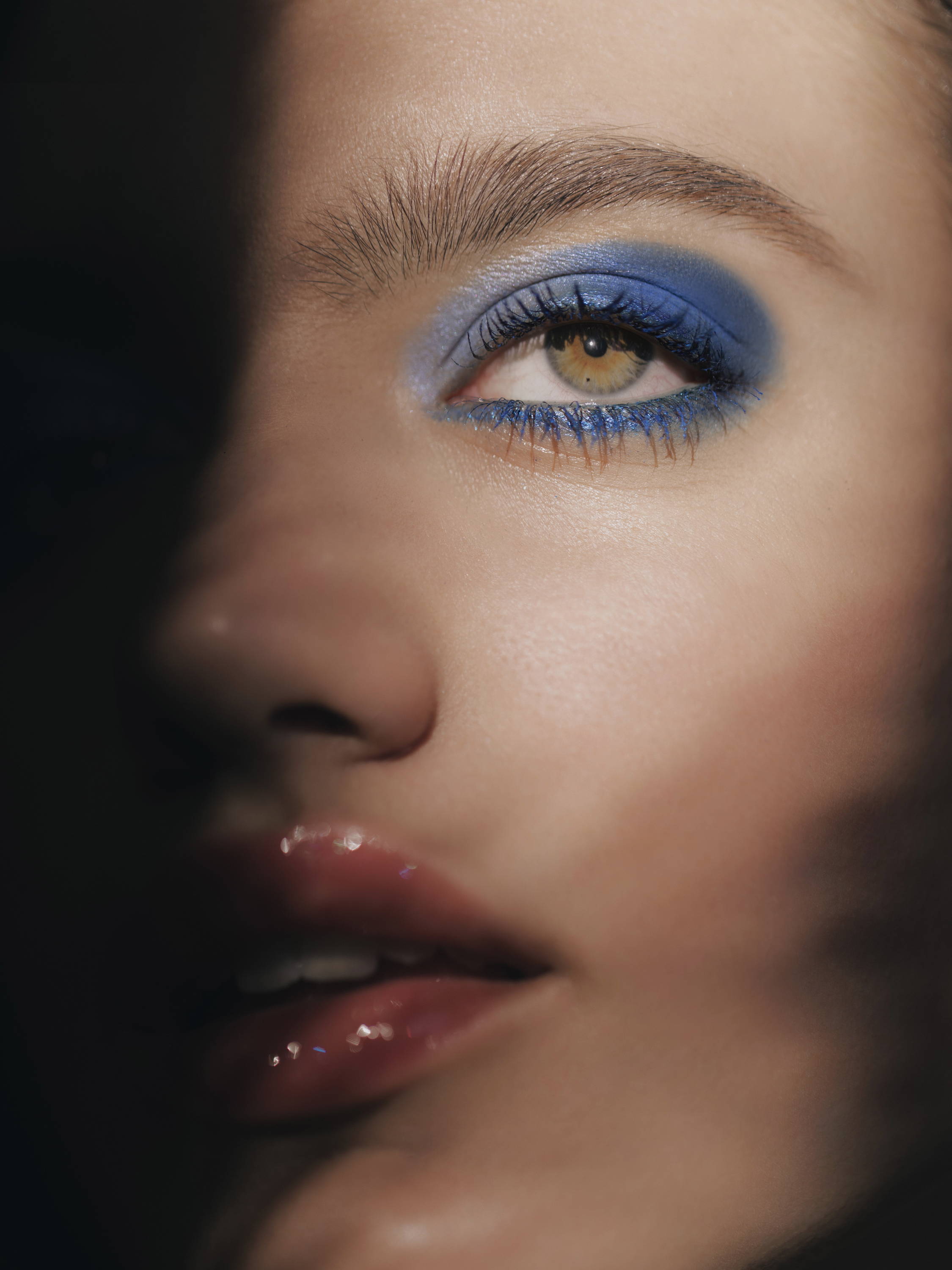 Inspired to re-create this look? Tag us on Instagram @roseinc to share.