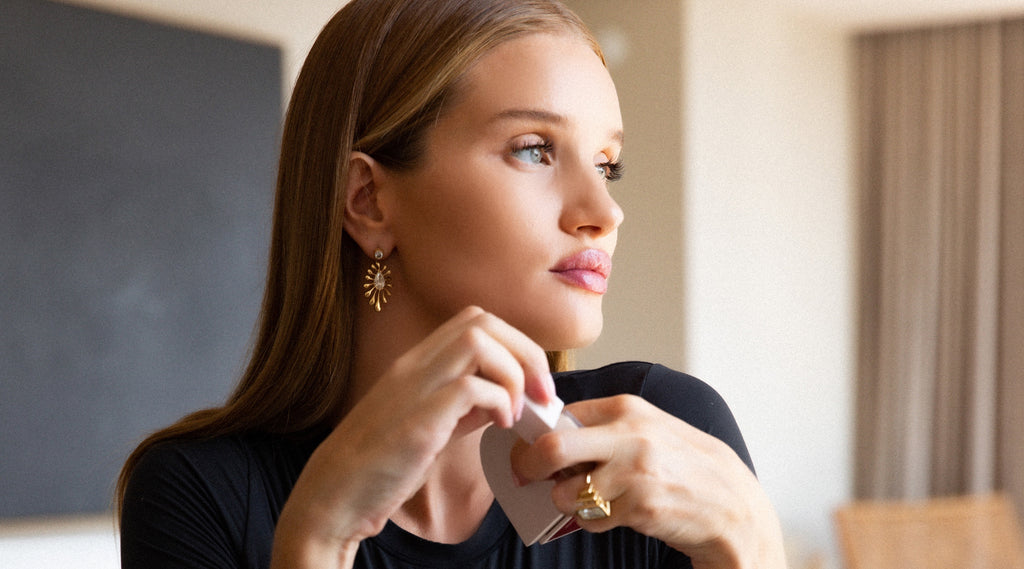 A Special Announcement from Rosie
Rhw-shortlist
You may have noticed some changes to our site recently. Rosie is here to share the details.
To our community,

Today marks the start of an exciting new chapter. As you know, beauty has played a role in my life for as long as I can remember. For almost 20 years, I've had the privilege of watching some of the industry's most iconic beauty experts and learning from their work. But, like you, I had an endless list of questions.

If you've been following the Rose Inc editorial site over the last three years, then you know about my ongoing quest for information when it comes to the best ingredients, formulas and packaging available. And I'm thrilled to show the result: a beauty experience you can touch, swatch, wear and — most importantly — feel good about. Meet the new Rose Inc and the Modern Essentials collection, a selection of formulas that have become essential to my beauty routine.

We're proud to deliver effective and effortless formulas, proprietary ingredients that are clinically proven, best-in-class sustainability practices, and an indulgent experience. This is a new start, but the journey has just begun.

We'll continue exploring together, as a community, and discover ways to make the beauty industry a better, more sustainable place. Welcome to the new Rose Inc.

Warmly,
RHW
Press play to see how RHW creates an instantly refined evening look using the brand new Modern Essentials Collection, then shop the products and
follow along on Instagram
for the latest on Rose Inc.