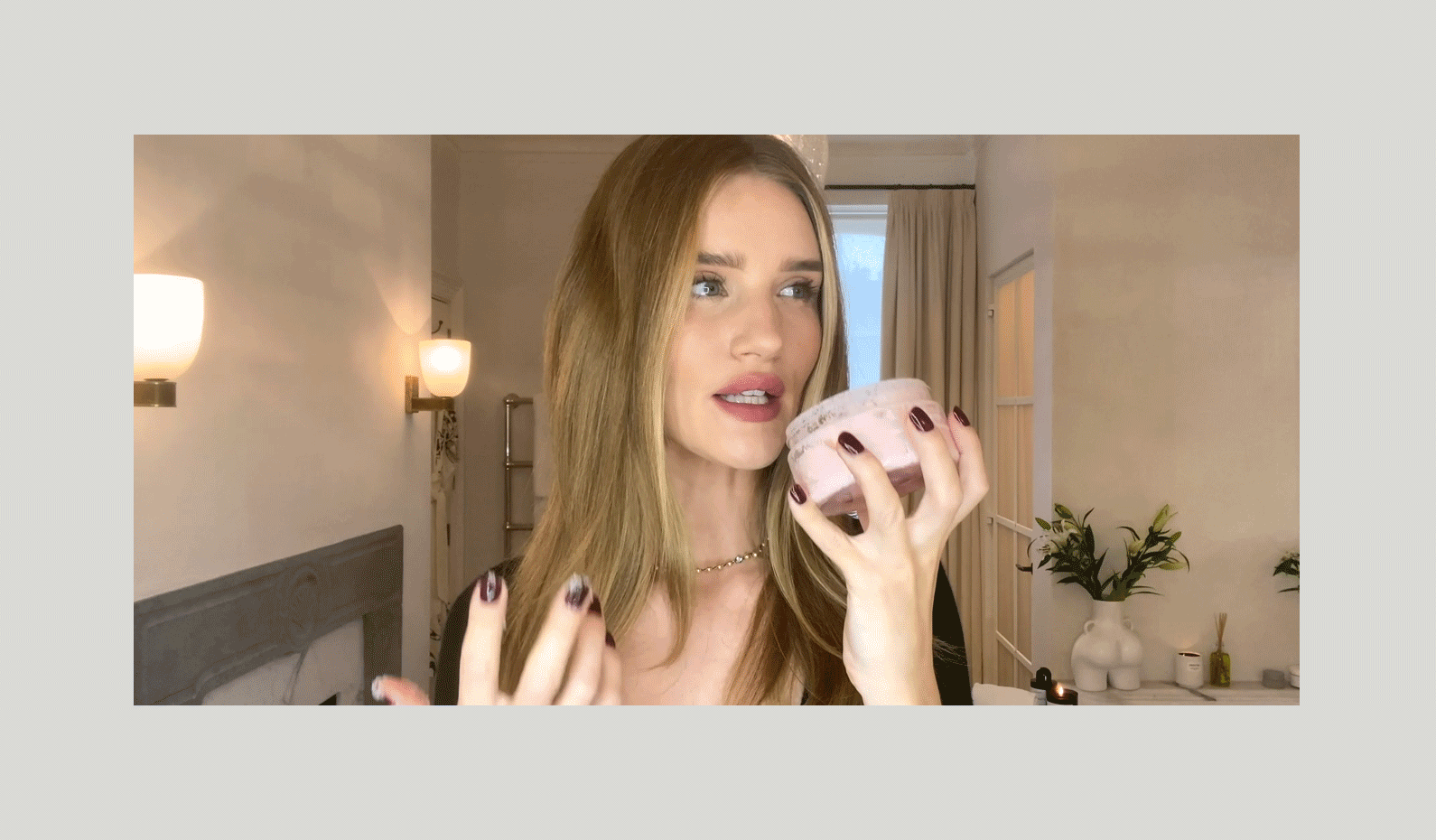 12 / 01
TUTORIALS
In My Bathroom: Rosie's Go-To Winter Body-Care Routine
Finding time for self-care is always vital, but for Rosie, it takes on new meaning as the seasons change. "In the winter months, I find myself cozying up in my bathroom in the evening taking long baths, long showers, and really finding that time to indulge in a self-care routine." Currently spending time in the UK, that includes a tried-and-true regime of exfoliation and hydration to combat the cold weather—from cleansers and oils to serums and creams—including a special scrub created in partnership with Nanor.
Known best for its premium, natural soy candles, this cruelty-free sugar body scrub is made with notes of tuberose, bergamot, jasmine, and patchouli to lightly scent and soothe skin long after one's relaxing shower or bath. Like walking through a rose garden, it's best described by RHW as luxurious, hydrating, and glamorous—and free of SLS, parabens, and alcohol, too. View Rosie's full winter body-care routine, above.
This content was created in partnership with Nanor, though all opinions and ideas expressed are our own.
Products:
Nanor x Rose Inc. Tuberose Row Body Scrub, Nature of Things Restorative Floral Bath, Resorè Face Towel, Pipette Relaxing Body Wash, Nécessaire The Deodorant Sandalwood, Costa Brazil Oleo Para O Corpo, iS Clinical Youth Body Serum, Dior Lucky Body Cream, Natura Bissē Essential Shock Intense Cryo-Gel, African Botanicals Svelte Body Cream, Susanne Kaufmann Body Lotion, Byredo Rose Hand Cream, Pursoma Detox Beauty Body Brush, Shaquda Suvé Long Body Brush