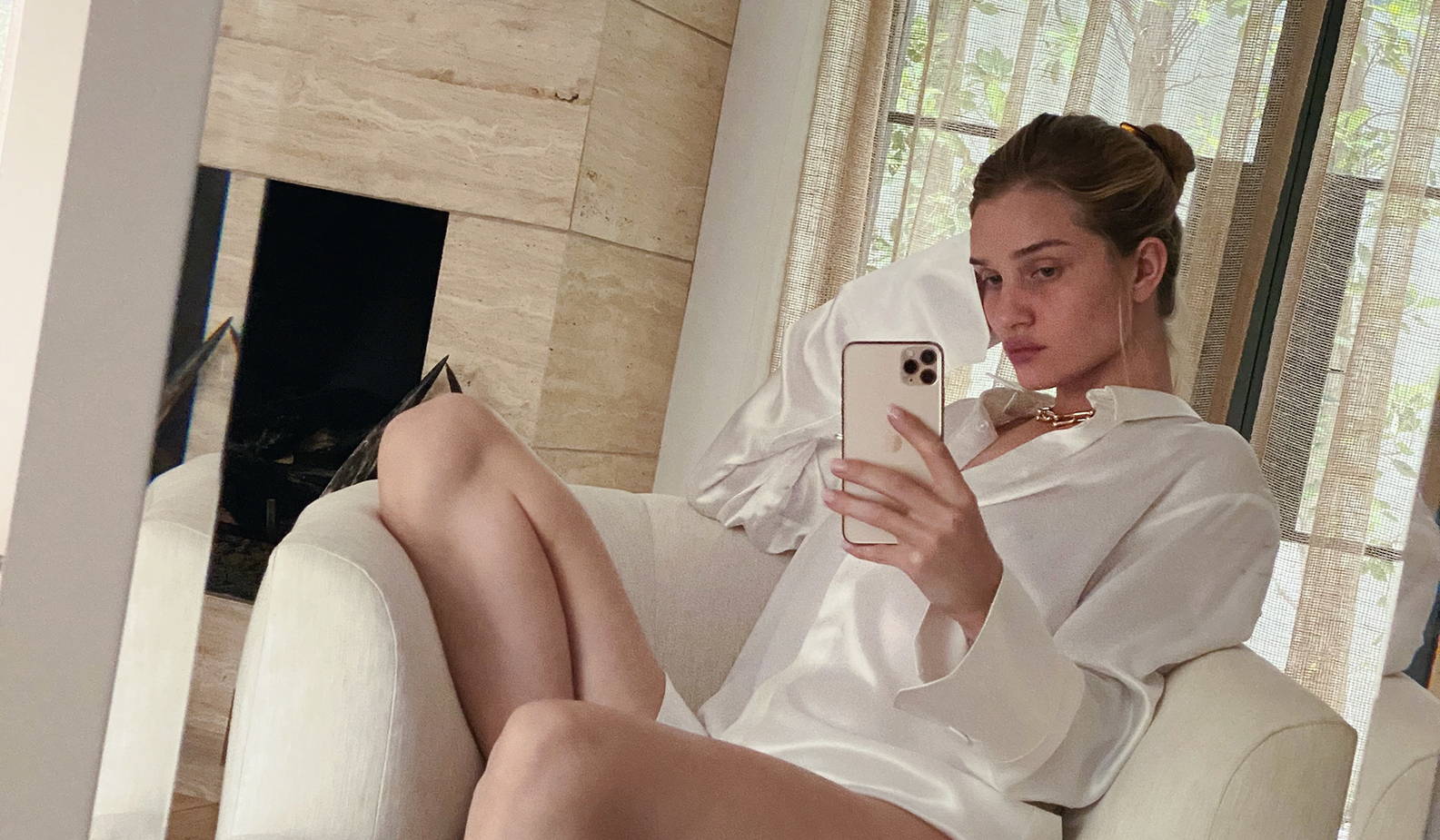 03 / 25
INTERVIEWS
The Distancing Diaries: Rosie Huntington-Whiteley
Due to COVID-19, Rose Inc. is publishing on an abbreviated schedule. We hope these stories will provide a moment of brightness as we all navigate these challenging times. For more, please click

here

.
As millions of people stay home to slow the spread of COVID-19, we're collectively redefining our idea of what "normal" looks like. For Rose Inc., that means pausing our Go-See features for the moment and introducing The Distancing Diaries: a series that explores how our favorite people are adapting to life in the age of coronavirus. Our hope is to encourage readers to take social distancing seriously—and to showcase the myriad ways people are coping and connecting with each other while physically separate.
For our first installment, we're staying close to home, so to speak, by asking our founder, Rosie Huntington-Whiteley, to share a glimpse into her life at home. Between chasing after her toddler son Jack and practicing her chef skills, she found a few moments to dash off an email detailing her new normal.
RI:
How are your spirits?
RHW:
I'm good. I'm healthy and so are my loved ones, which is all I can ask for these days. I am grateful for everyone in the healthcare community for their tireless hours and hard work. It's truly admirable and I am deeply appreciative of the fact that they are putting themselves at risk for the greater good.
RI:
What does your stay-at-home life look like? 
RHW:
I'm at home in Los Angeles with Jason and our son, Jack. I'm working from home and feel fortunate to be able to do so since I realize many people aren't able to work remotely or have lost their jobs. It's heartbreaking and my heart goes out to everyone impacted in these ways. 
When I am not working, I spend my time trying to figure out how to entertain a 2-year-old indoors, which is a real challenge, I must say. I'm also cooking a lot more, which may or may not be a good thing for those who have to eat it! I also have a to-do list of things like reorganising my pantry and hanging family photos in our hallway.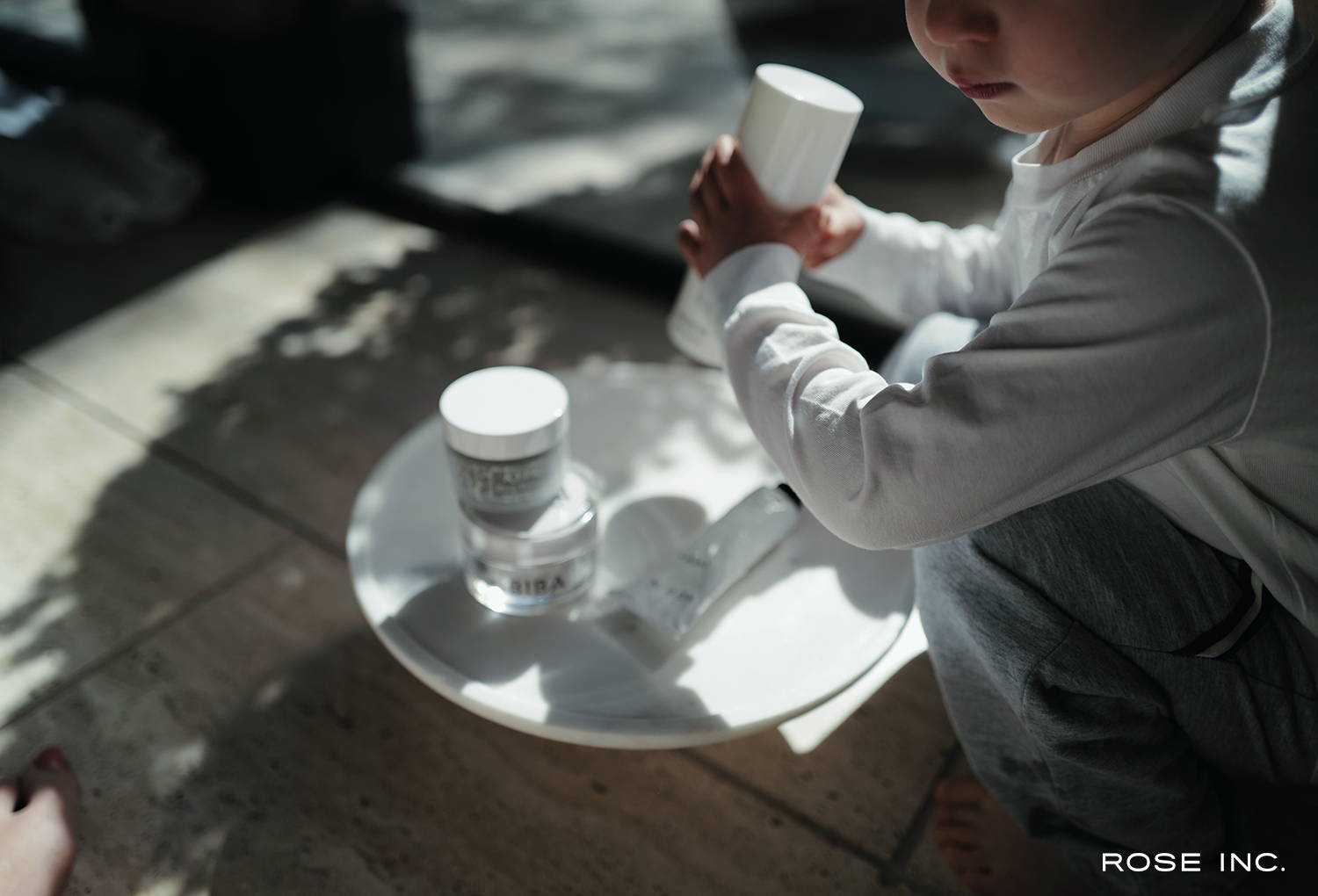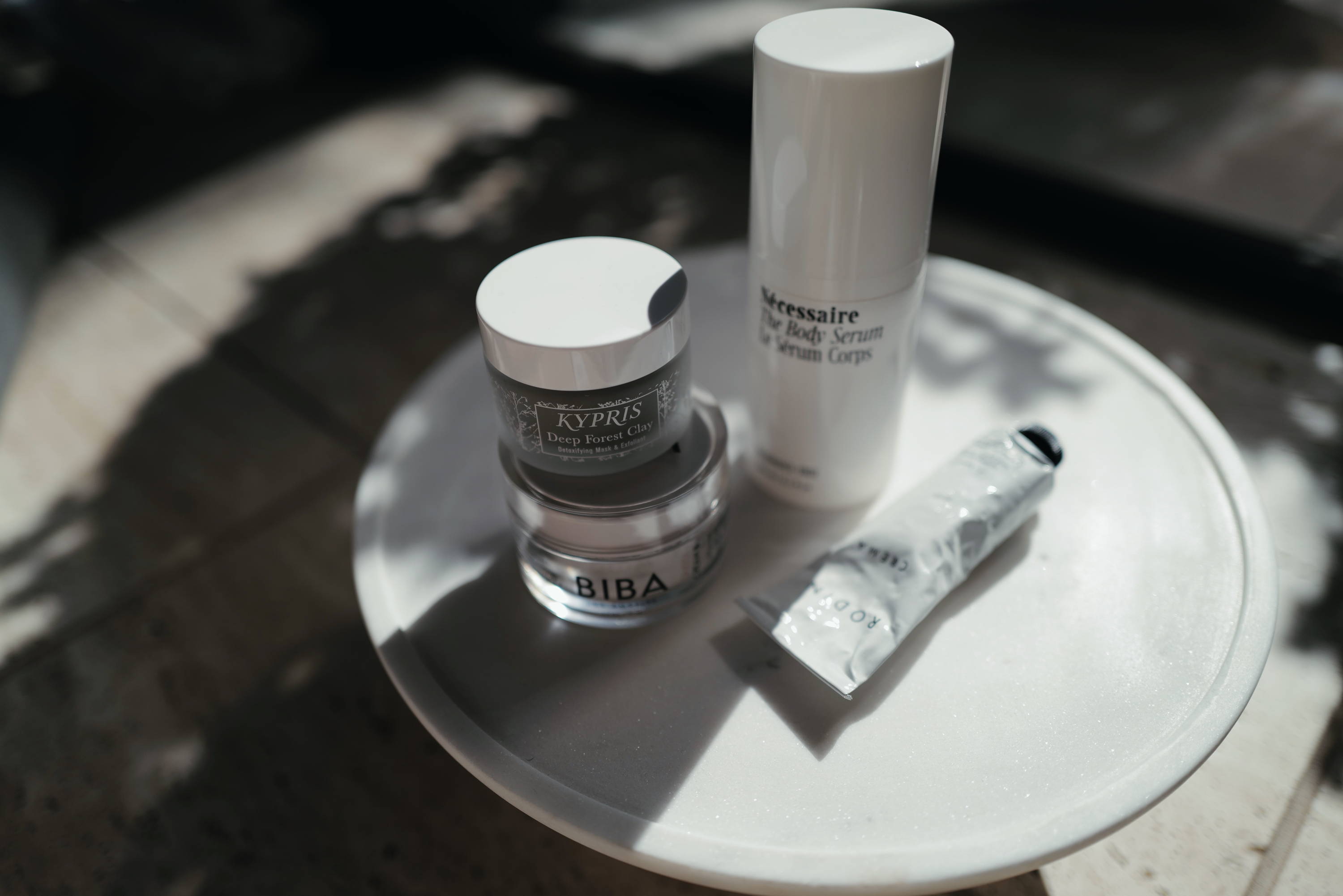 I take great solace in the fact we are all in this together.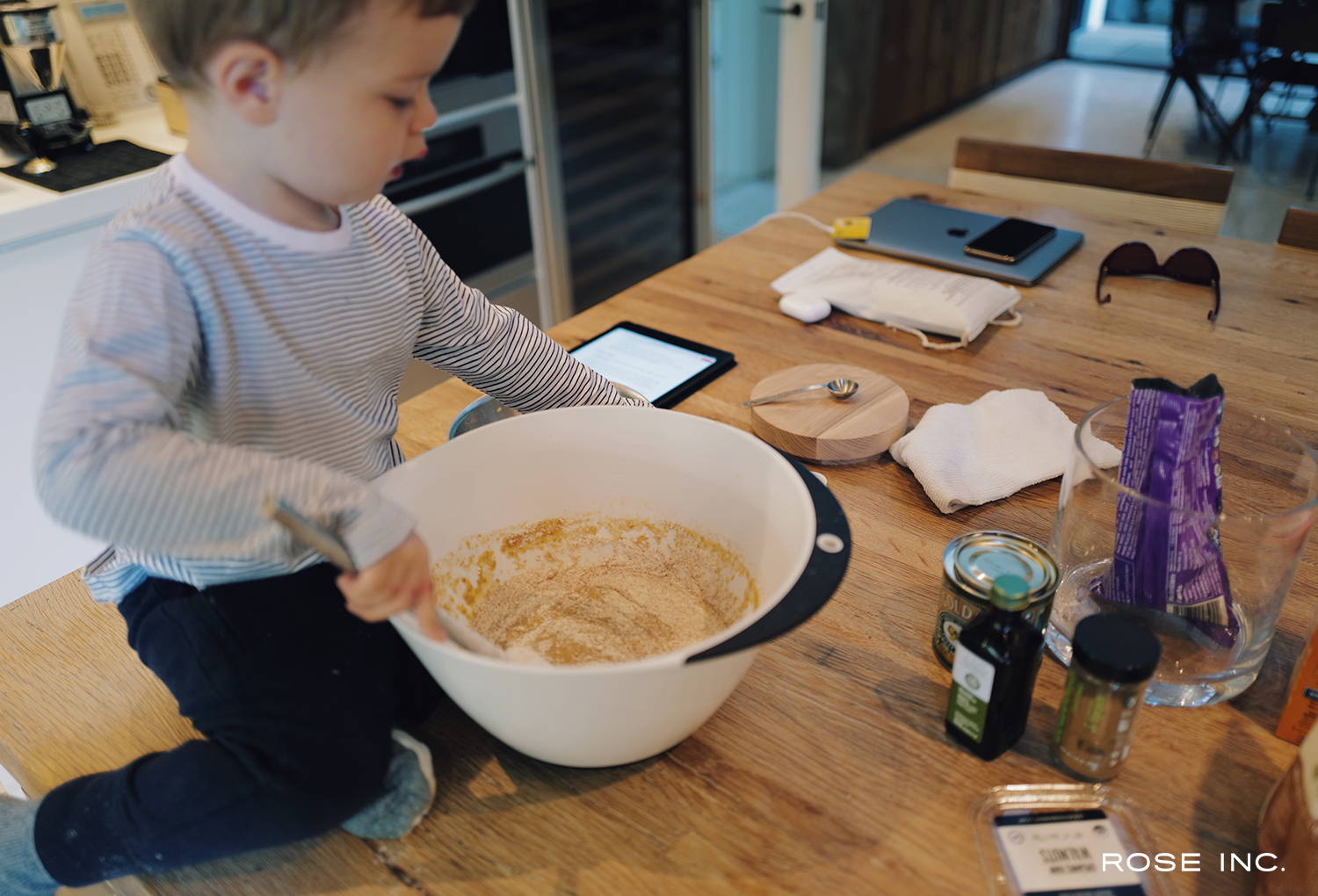 RI:
How are you staying informed on what's going on? And how are you balancing the need to stay informed with the need to take a break?
RHW:
I try to avoid watching the news on TV as it can really get to you mentally, but I do stay informed with regular news updates on my phone and I also listen to podcasts such as The Daily.
RI:
How are you looking out for the well-being of others?
RHW:
I have been talking to my friends and family—speaking to them daily and checking in on them, sharing informative articles and funny memes. It was very important to me that my parents understood the severity of what's happening so they can take appropriate precautions and stay safe. I have found that despite social distancing, I am more in touch with my loved ones than usual because I don't have the distractions of my usual on-the-go, day-to-day life.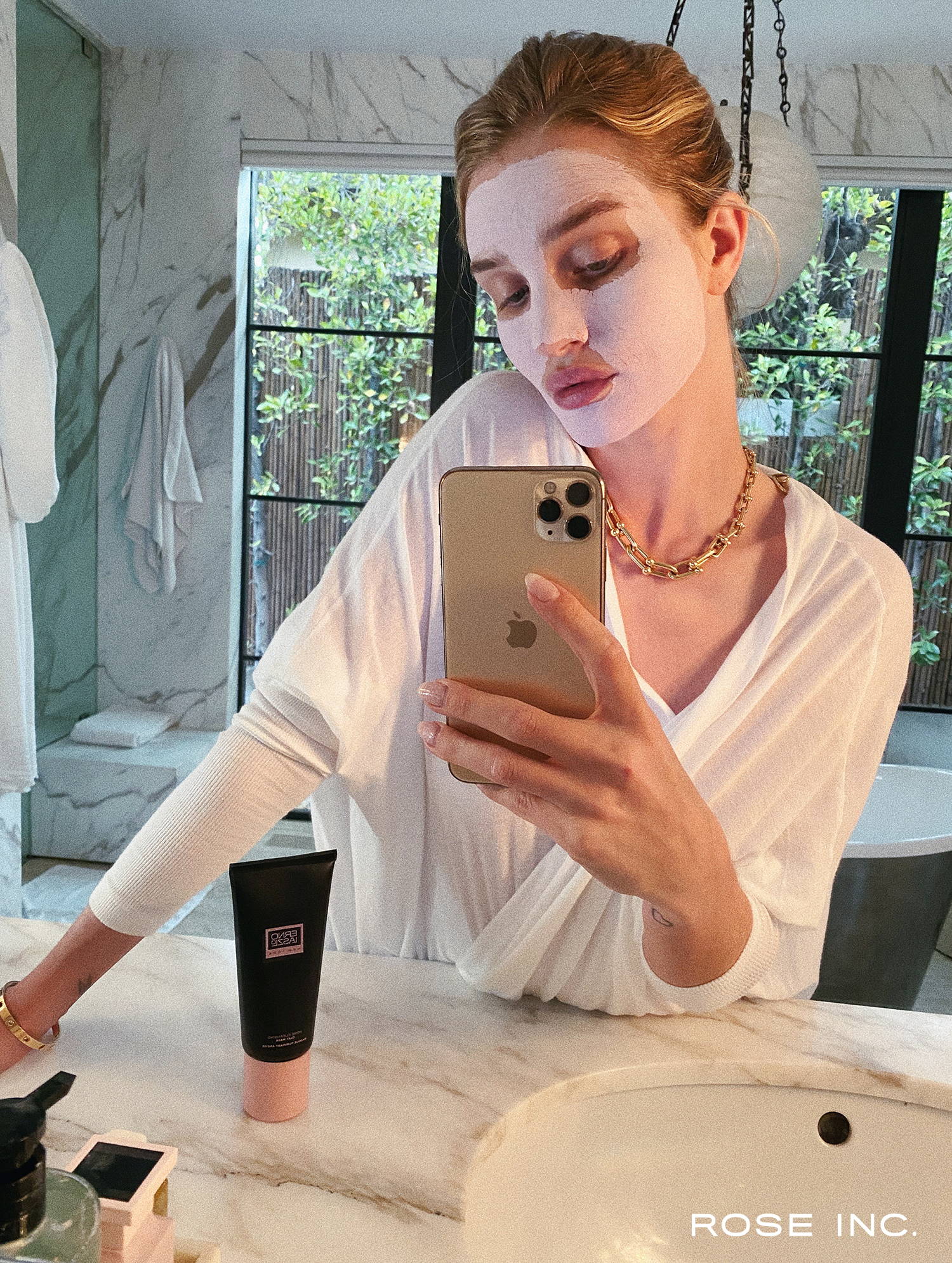 RI:
Have you introduced any new routines or rituals since staying home?
RHW:
Not yet. Every day sort of feels like a Sunday, but with more work to do. I'm over a week into isolation and finally decided to put together a makeshift gym in my garage today. In terms of beauty, to be honest, I am enjoying being makeup-free and continuing to be diligent with my skin routine and body care every day. I have been doing a face mask when I can and letting my hair dry naturally—which means I look like Hagrid from Harry Potter most days!—but I suppose it's giving it a break from all the heat of styling tools. I'm thinking of ways to shoot content at home for my Instagram and YouTube and stay engaged with my community. I had a lot of requests for at-home beauty routines so I'll hopefully shoot something over the coming days. A few days ago, I tried to shoot something and my son came bursting through my bathroom door screaming, so we'll see how it goes next time!
RI:
How are you staying socially connected?
RHW:
Texts, FaceTime, phone calls every day. It's been really great to pick up the phone and chat with friends I haven't spoken to in a while.
RI:
Any advice for battling cabin fever?
RHW:
As of now in Los Angeles, we're allowed to go for a walk around the neighbourhood, which I recommend (while practising social distancing, of course). Depending on where you live, I realise this might not be possible. If that's the case, open your window, soak in some sunshine, and take in the fresh air.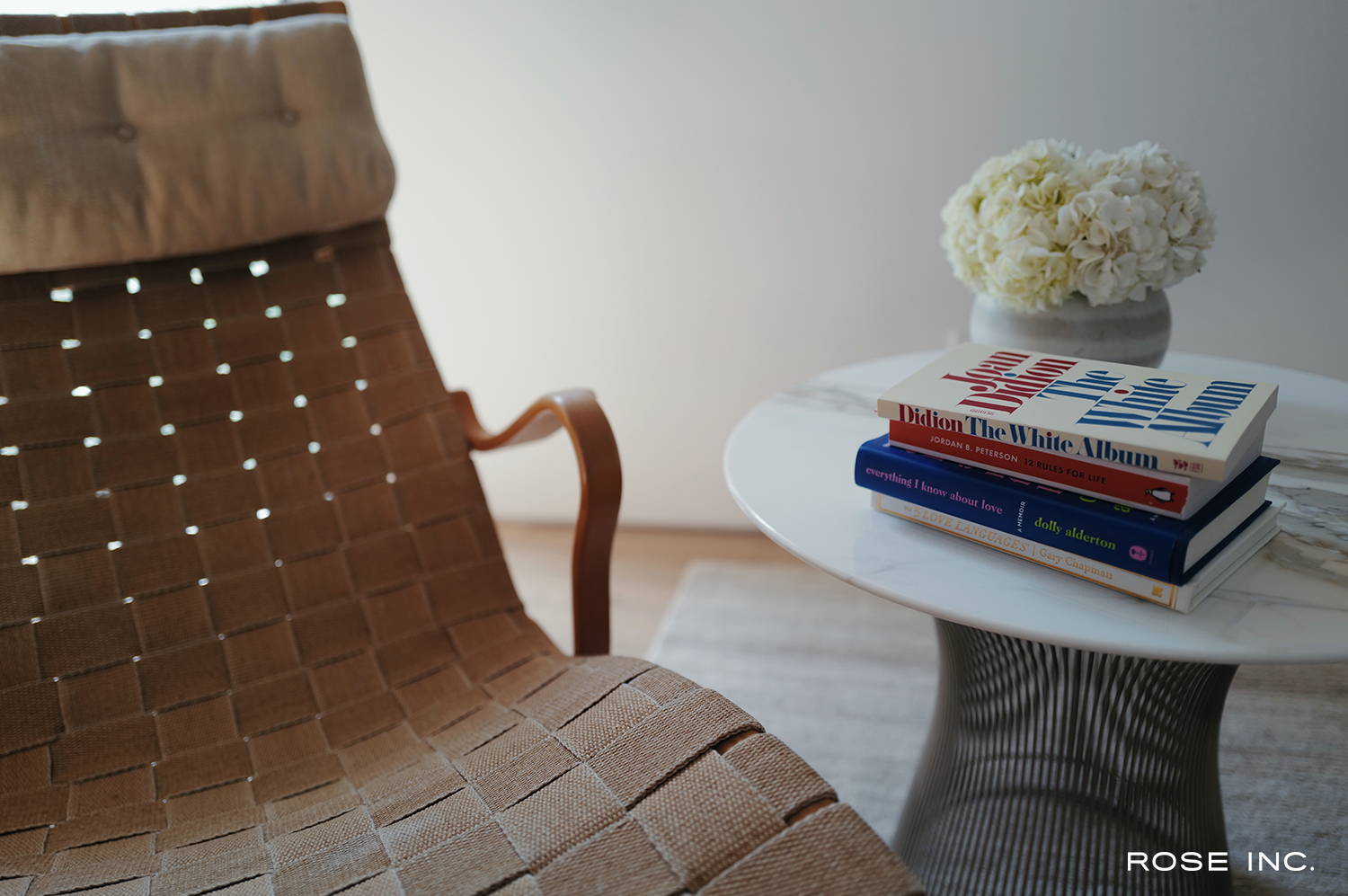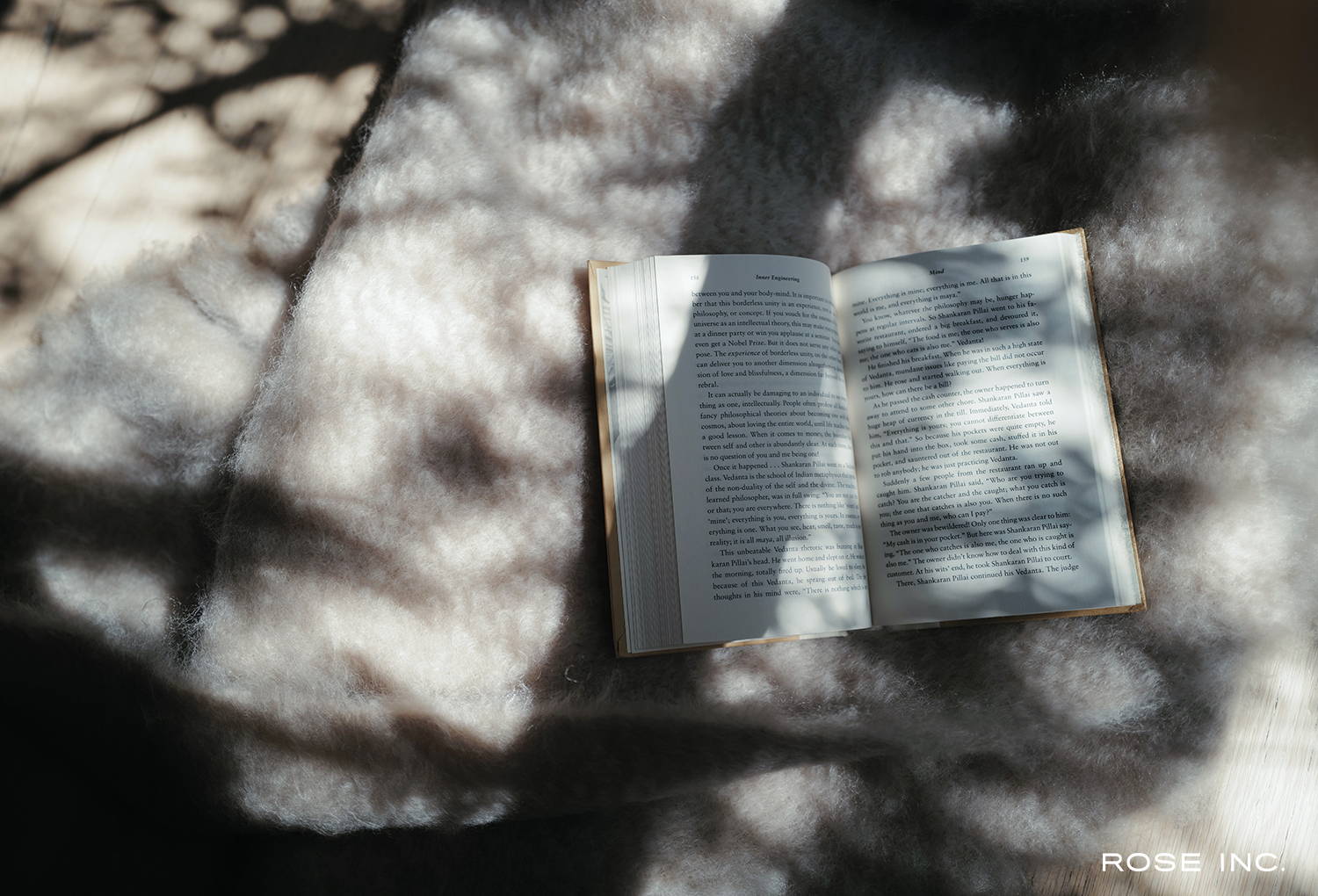 RI:
What (or whom!) is inspiring you right now?
RHW:
All the doctors, nurses, and healthcare professions working on the front lines and at the hospitals. They're working overtime and putting themselves at risk of exposure to help take care of the sick. It's very admirable.
RI:
Which self-care practices are helping you cope with stress or anxiety?
RHW:
Does wine count as self-care?
RI:
What does your home fitness routine look like?
RHW:
Non-existent until the past day or so. Between trying to catch up on work and keeping our son on schedule, my usual workouts were pushed aside. Fortunately, I recently found a way to implement some exercise into my day by streaming workouts from the Body By Simone app, which I highly recommend. I've also been thinking that maybe I'll lead a family workout—Jack would work well as our kettlebell!
RI:
What do you do when you need a mood boost?
RHW:
I take a moment to myself or call my friends. Christian Wood never fails to make me cry with laughter.
RI:
What are you watching?
RHW:
Not much. I watched Bombshell and Little Women over the weekend whilst Jack was napping. Lately, I've been opting to read more.
Maybe we'll have to do a family workout—Jack would work well as our kettlebell!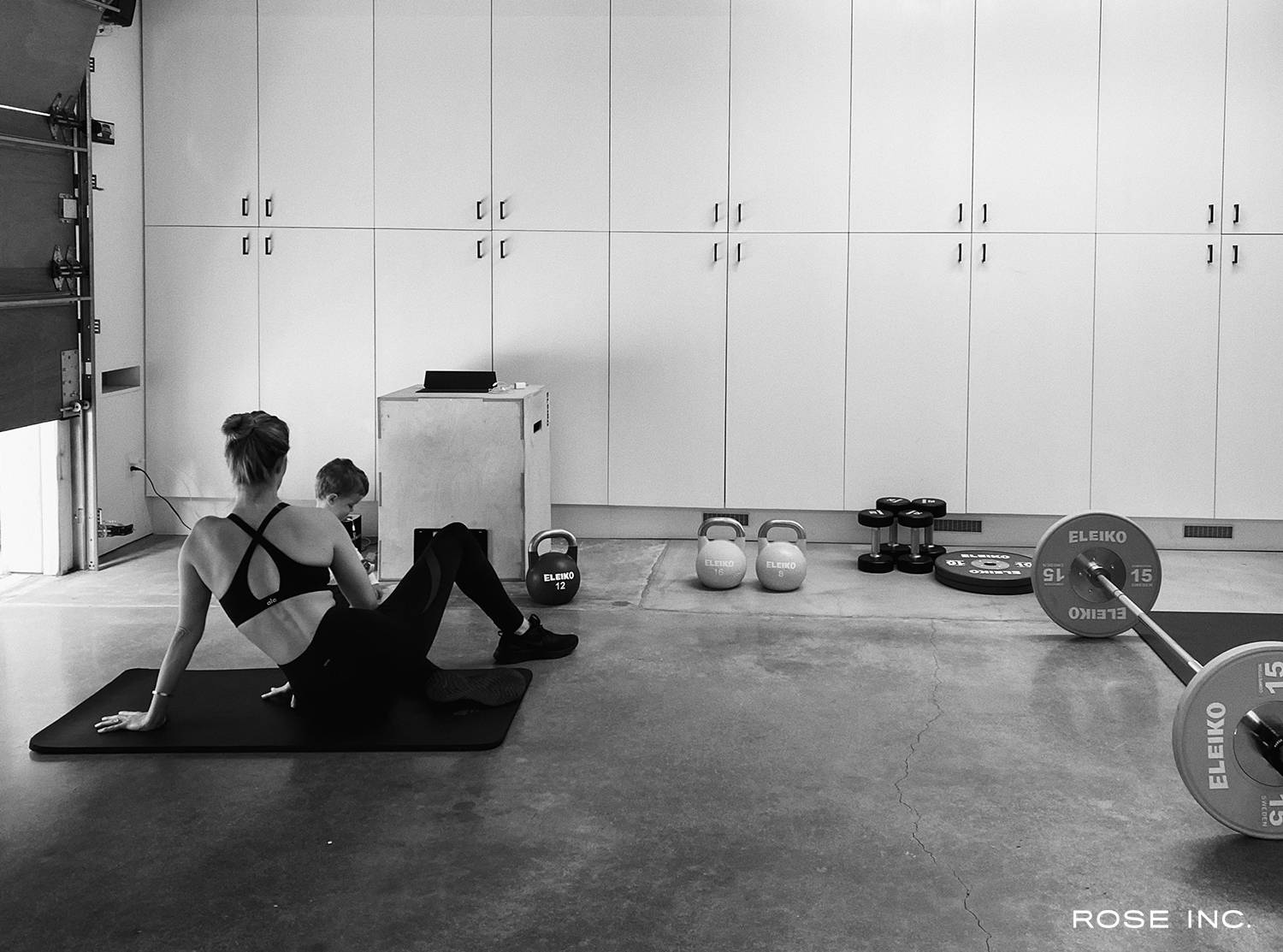 RI:
What are you reading?
RI:
What are you listening to?
RI:
What are you cooking?
RHW:
I'm cooking recipes from Jamie Oliver's Five Ingredients cookbook because a) they use less ingredients, so less trips to the supermarket and b) they are quick and easy. I have been making lots of comfort foods like roast chicken and potatoes or pasta. I'm sure I'll come out of isolation a few pounds heavier!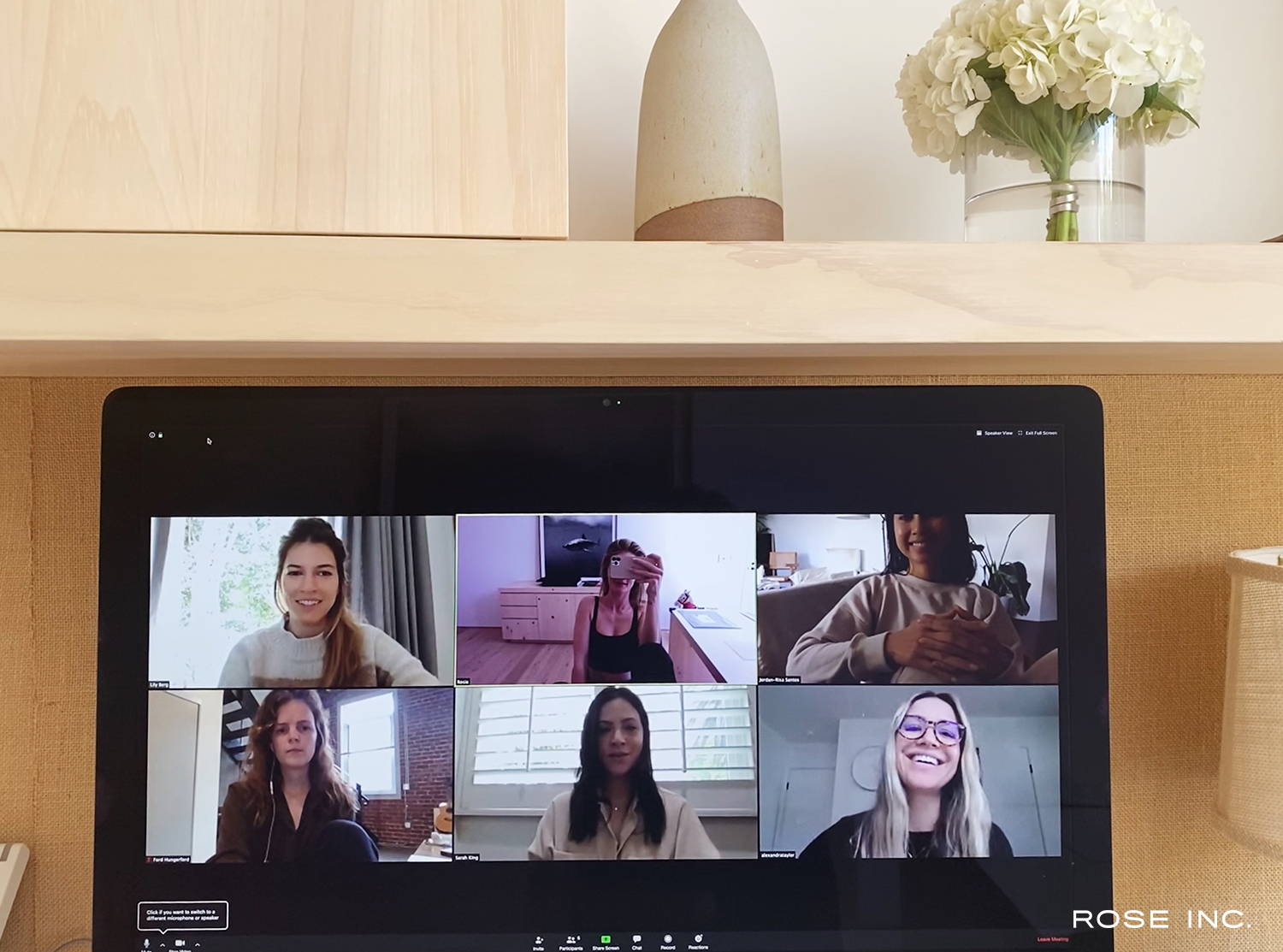 Zoom meeting with some of the Rose Inc. team.
RI:
Which social media accounts brighten your day?
RHW:
Currently @goodnews_movement. They are posting incredible videos of people all over the world in isolation and how they are coming together. Some have made me laugh out loud and some have made me cry. Such a great account at a time like this.
RI:
What is your hope for the future?
RHW:
I hope that we all emerge from this crisis having had time for self-reflection. I hope that we can eventually return to our daily lives with a new perspective and gratitude for our surroundings, environment, communities, and loved ones.