02 / 28
INTERVIEWS
Jaé Joseph on Bringing Diversity to Beauty Investing
Everybody has a story about beauty. In Rose Inc.'s The Profile, some of the world's most intriguing people share theirs. In this intimate interview series, we get (virtually) up close and personal to explore their definitions of beauty and path to self-confidence. Featuring imagery shot through their own lens, The Profile presents these compelling personalities in a new light—one that illuminates their own journey, dreams, and desires while highlighting their unique relationship with beauty.
Jaé Joseph is not easy to sum up in a few words. A patron of the arts who supports museums ranging from the MoMA to the National Museum of African American History and Culture, Joseph has spent much of his career working as an artistic director and communications advisor for some of the biggest names in the art world, including artist Mickalene Thomas and curator Jeffrey Deitch. Then, late last year, he expanded into beauty with the launch of The Black Apothecary Office (BAO), an accelerator for Black- and Latin-X-owned beauty brands.
"I was always surrounded by beautiful women, like my mother who is super glamorous and has always been all about beauty and wellness," said Joseph, who is West Indian but grew up across the US, mostly in the Midwest. "For my sisters, taking care of their hair and skin was like therapy, it's where they found themselves." He always noticed that their love of beauty, however, did not match up with the products on offer for them at drugstores, he tells Rose Inc., noting that the "multicultural section" was always hidden away on two meager bottom shelves.
With BAO, Joseph and his co-founder Brianna Wise hope to change that, launching an e-commerce platform dedicated to diverse brands called BAO Universe in March and their first accelerator program for five brands in June, who will get insight from industry experts on everything from perfecting proof of concepts to packaging design. "We see ourselves as a launch pad for these brands so that they can go and be placed in big name stores like Sephora," he said.
We caught up with Joseph to learn more about his vision for BAO, the art inspiring him right now, and what his own beauty routine is like these days.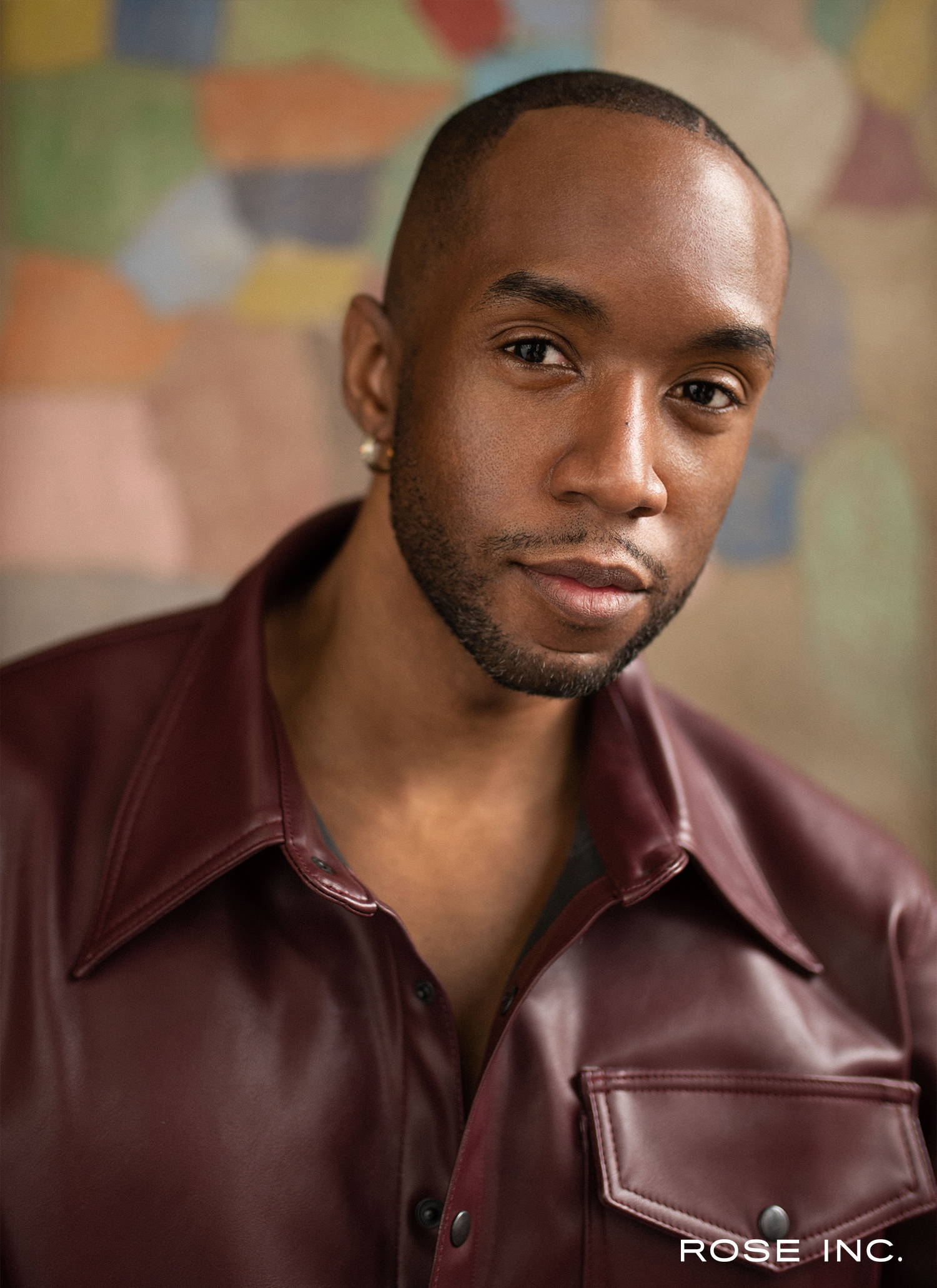 RI:
You've had such a multifaceted and unique career path. Tell me about how you got your start and how you ended up where you are today.
JJ:
I identify as West-Indian American, so my educational path was somewhat unconventional from what my culture is known for, such as engineering or medicine. I studied fashion marketing and then did my post-education in art history. What was, and is, so exciting about design are the endless ways in which it impacts our lived experiences. From the clothes we wear to the buildings we inhabit to the tools we use to get through our lives, design plays such a fundamental role. I believe good design, like good art, encourages conversation and reinforces our humanity. Both design and art are broad and challenging areas of study and work, but once I found my niche as a cultural producer, I was able to bring all my passions and interests together.
RI:
How did you first get interested in art, and who are some of your favorite artists?
JJ:
In our home, I was surrounded by art growing up. My grandparents were avid collectors of contemporary artworks, photographs, and carefully selected tapestries. We also made frequent trips to museums and galleries. I draw inspiration from a wide range of sources, like most creatives but right now I'm inspired by what a new generation of Black creatives is doing with mixed media. I'm inspired by Kara Walker's beautiful and harrowing confrontations with our past and present. I'm inspired by queer Black people on the frontlines of LGBTQ liberation movements around the world. I'm inspired by canonical artists and painters, and by filmmakers like Isaac Julien. I'm inspired by the energy of change that is really pulsing through the country at the moment. It's an exciting (if challenging) time to be alive, but this is where the role of the artist becomes so important: There is no one better placed than an artist to incite, narrate, and document social change and upheaval.
RI:
You launched the Black Apothecary Office in December. What inspired it?
JJ:
Last year I asked myself what I was going to contribute to the growing movement around diversity, equity, and inclusion. The Black Apothecary Office is a culmination of all of my experiences in fashion, art, and entertainment that have worked together and given me a perspective on business and social concepts that I want to pass on. My childhood was nurtured by beautiful Black and brown women and men whose beauty and wellness routines were their power and escape. Women of color have a unique relationship with beauty and wellness—it's a social activity and a self-care indulgence. It is not as transactional as the industry would like to think...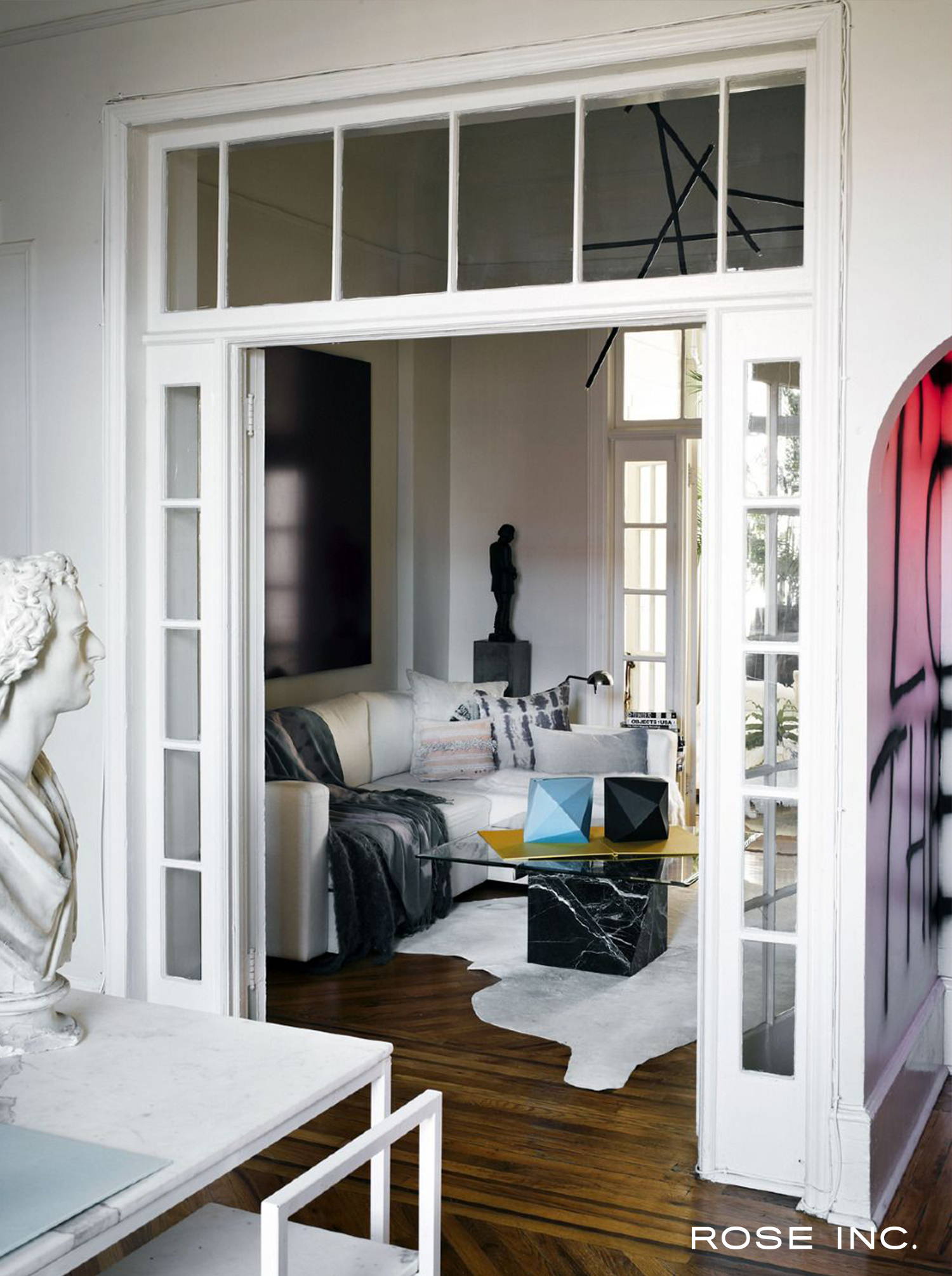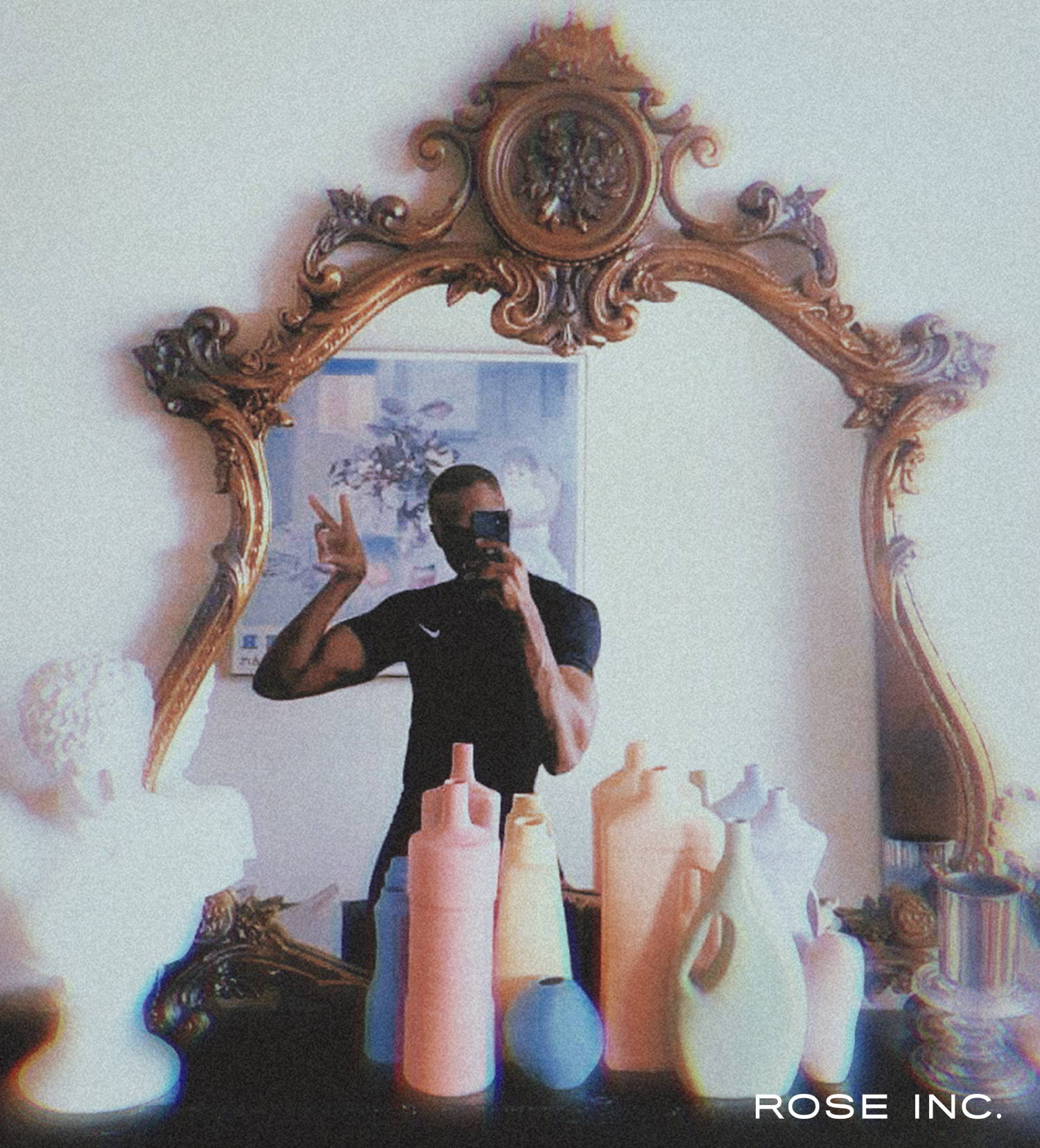 My childhood was nurtured by beautiful Black and brown women and men whose beauty and wellness routines were their power and escape.
RI:
What are your long-term goals for BAO?
JJ:
We hope to be a catalyst for change by building more health and beauty industry business leaders who are representative of the Black and Latinx community. These leaders will work to change the social construct by challenging the way the world sees and celebrates people who look like us, and they'll be grounded in a deep understanding of our specific needs.
Cultural integrity is also central to our program structure: we want to expand the number of "better for you" product lines in the digital health and wellness space that cater specifically to the Black and LatinX communities because marginalized ethnic groups continually rank as one of the lowest on the social determinants of health scale.
RI:
What do you think is currently missing from diversity initiatives in the beauty industry?
JJ:
Diversity can only come when there are leaders from a broad range of backgrounds. That means diversity based on ethnicity, background, gender, or sexuality—and all the intersections of those as well. Instead of larger brands attempting to corner the market, the key takeaway should be mentorship or investment. There's not enough research and development, and the decision-makers in the boardrooms don't look like me or the community.
RI:
When did you first get interested in beauty and grooming? Was it something you always valued?
JJ:
For as long as I can remember, I always cared a great deal about my skin and hygiene. As I grew into adulthood, I was able to see how connected the practice of skin care was to my overall health and well-being. Taking the time for yourself every day is so important and through skin care rituals you can take care of both the physical and mental self.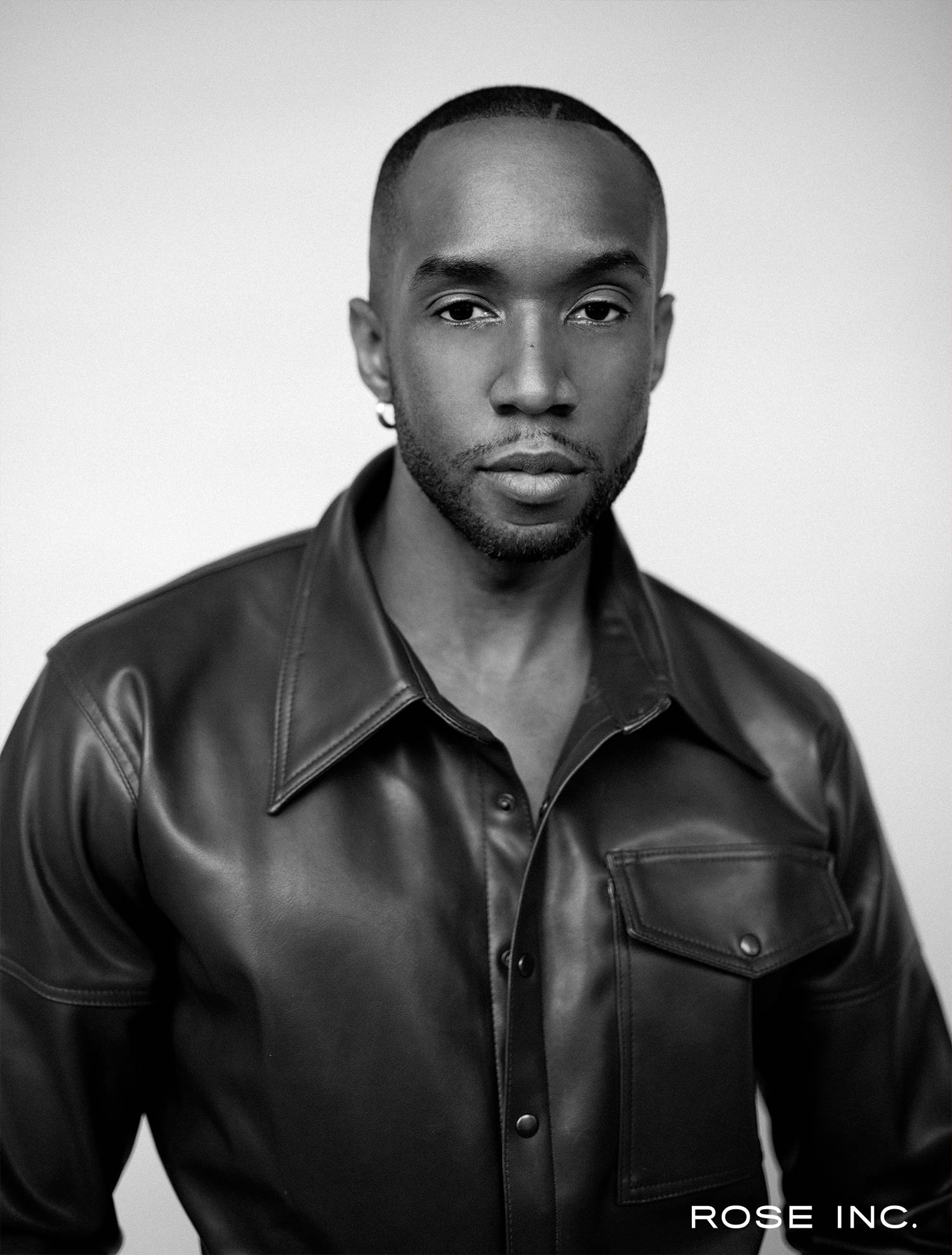 RI
What's your daily skin-care routine like?
RI:
Which three beauty products can you not live without?
JJ:
Thayers Facial Toner and Astringent Pads, Hydra Beauty Creme from Chanel, and Hyperskin's Brightening Clearing Vitamin C Serum.
RI:
Is there a "beauty rule" you'd like to see broken once and for all?
JJ:
That you only need to smell good when leaving home.
RI:
What fragrance is your go-to these days?
JJ:
Maison Francis Kurkdjian Pluriel Eau de Toilette Spray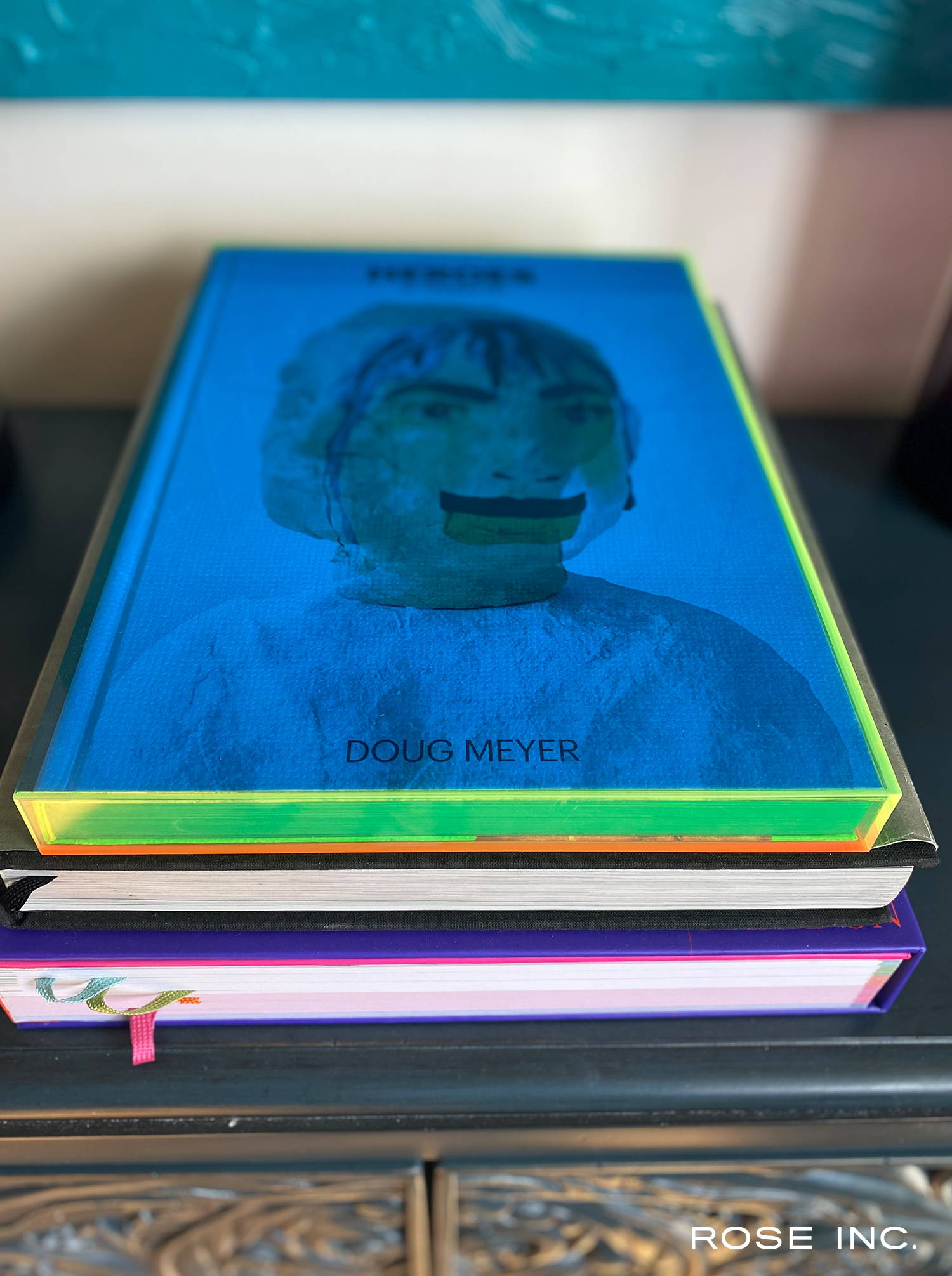 RI:
What's the biggest beauty or grooming splurge you invest in?
JJ:
I splurge on clay and collagen masks, as well as facials. I am regular at my aesthetician—it becomes a ritual.
RI:
When do you feel most confident in your own beauty?
JJ:
I feel most confident when I own who I am: my flaws, my strengths, and those not so pretty parts. When I can burst out into my silly laugh and grin and be authentically who I am at the core.
RI:
Whose approach to beauty do you admire and look up to?
JJ:
Witnessing Tracee Ellis Ross loving herself fiercely, it's just effortless. Although the women and the men in my family have set the bar pretty high, too. I remember as a child I would watch the way my grandfather would shave, apply moisturizer and then fragrance before he left the house, and noticed the confidence that he always exuded in public.
RI:
What is making you feel hopeful about the future right now?
JJ:
Black people have always been cultural vanguards, we have continued to create, make and share no matter what we've been going through. Today there are new and important conversations happening [around that] and I think social media is changing how we encounter and distribute Black culture. We're experiencing the energy of a new generation standing on the shoulders of the Black creatives before them who are finding their voices. 
What we're seeing is not only an unearthing of our histories, but Black creatives are giving us new ways to know ourselves and our people. Black people always find a way to make the world more beautiful so I'm really enjoying experiencing the old, the new, the mixing, the cross-referencing, and the re-imagining that's taking place. [There's a] commitment to making sure we all realize just how valuable we are to each other and that's the beauty of this moment: that perhaps more than ever, Black people know who we are, our power and our worth.