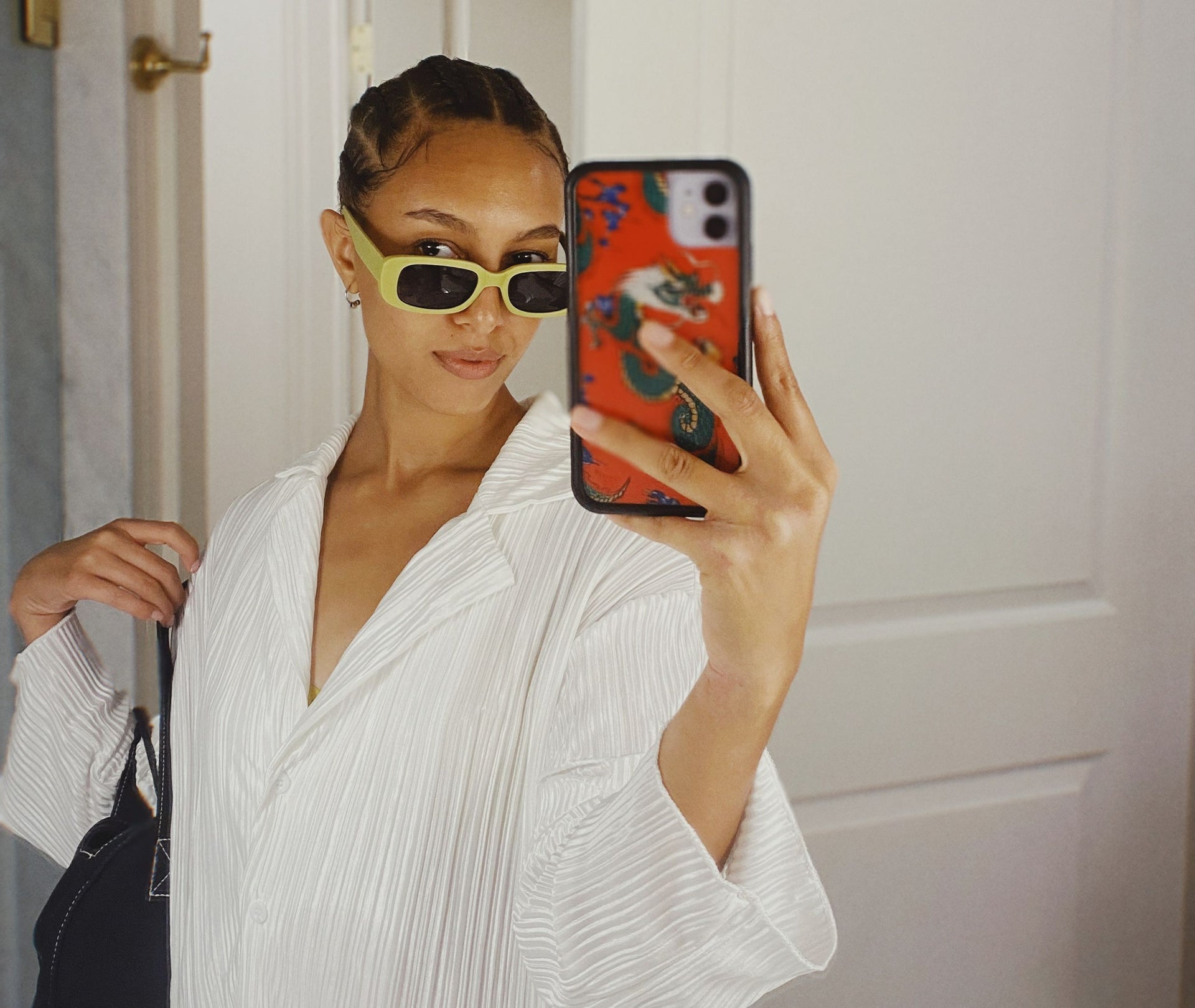 What I Learned From Going On My First Solo Wellness Retreat
Profile
When you love what you do, sometimes it can be hard to stop working. And it doesn't help that working from home has caused many of us to work twice as much as we used to. But, heading into 2023 with the height of the pandemic seemingly behind us, I've made it a goal of mine to find more of a work-life balance; to carve out more intentional time for myself and my wellbeing, in hopes of forming new, healthier habits.
While formulating this goal, I began to think about the fact that I had never been on a solo trip before. I had always heard friends rave about how beneficial this type of travel can be for self-reflection and relaxation. During my last-minute search for places to go that weren't too far from NYC, I discovered that The Lake House on Canandaigua in New York's Finger Lakes region had recently opened its spa, Willowbrook. I thought it would be a great opportunity to get away and have some much-needed self-care time. And it was. It felt good to have time to move my body, journal and even take myself on a solo dinner date without any distractions or anything that would give me an excuse to not make time for myself. I'm already ready to plan the next one. 
If you're solo trip-curious like I was, and a bit unsure what to expect or whether it's right for you, I've broken down some of the things you can expect on a wellness retreat for one — as well as the things I wish I'd known — plus the takeways I hope to incorporate into my everyday life back in New York, below.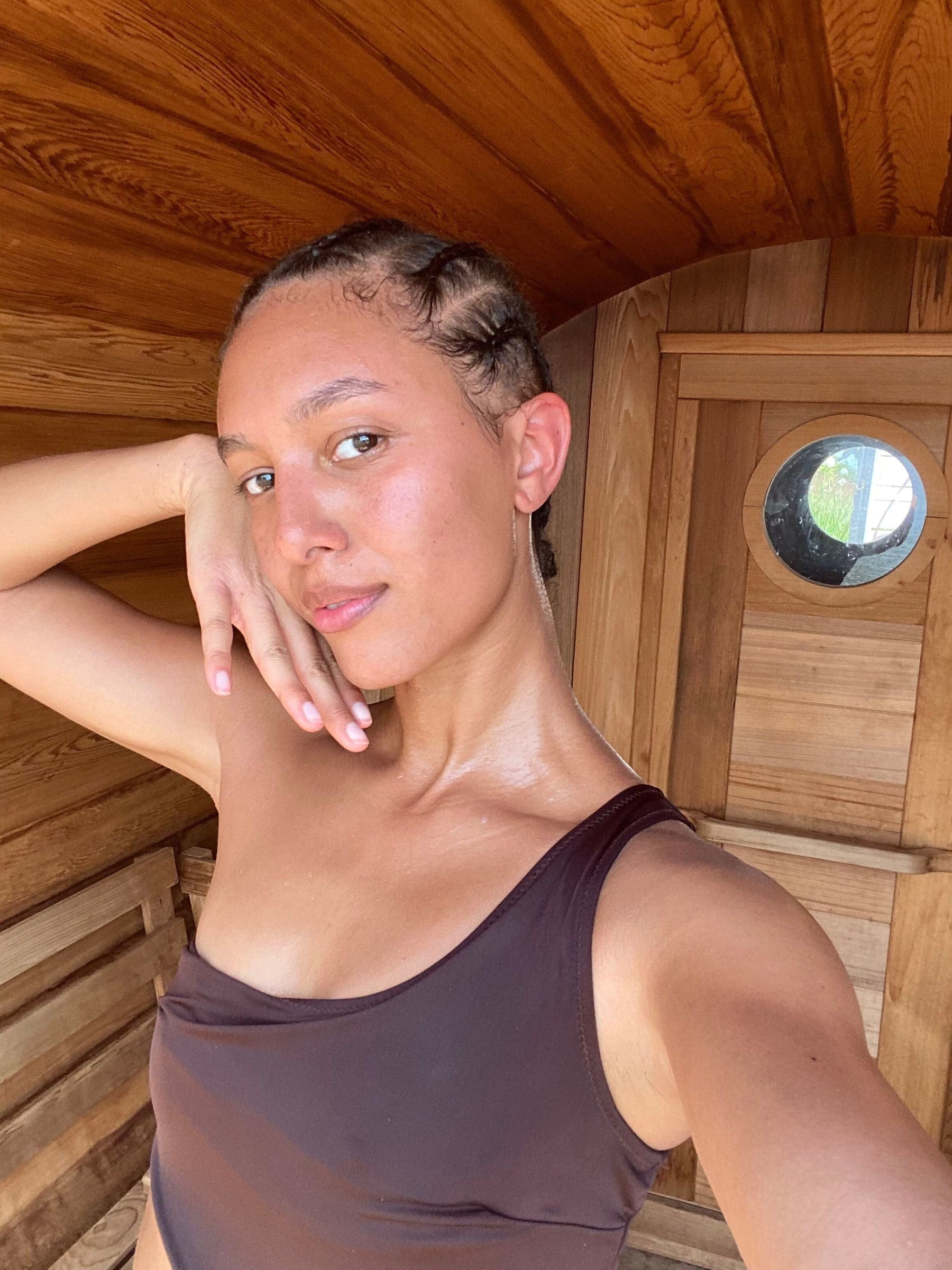 By Akili King
Take yourself on a date

On the first night, I got dressed up and went to the hotel's Rose Tavern restaurant. It felt good to get fancy simply for myself. I feel like it's something I never do enough. I've definitely gone to coffee shops alone or eaten at a restaurant by myself. But to really get dressed up and put a lot of effort into your look for solely yourself was definitely a different, and very good, feeling. It was a healing and freeing experience in a lot of ways, too. You're not thinking about what others think of your outfit, or if you'll be the only one over- or underdressed. It can feel silly to carve out time to get dressed up for yourself like that in day-to-day life — especially considering how busy NYC is — but it sends a message to yourself that says, 'I'm just as important as all of these other obligations I've said yes to.' I think that's such a great confidence booster and definitely something I want to do more often.  



Treat yourself to a spa day

On the second day, I enjoyed a sauna session, facial and massage. It wasn't just any massage, though. It was called the Sail Away massage, which is Willowbrook Spa's signature treatment which involved lying in a hammock outside, next to the Lake Canandaigua, while the masseuse positioned herself on a mat underneath me and massaged my back. Cocooned in silky garments, I had no choice but to surrender and allow my body to sink into total relaxation,  gently swaying with the breeze and listening to the sounds of the water lapping at the lake's shore in the background. Next, I enjoyed The Long Haul facial designed for sensitive skin, which was incredible. The spa therapist used an essential oil and herb-filled poultice during the treatment to help ease tension and fatigue. I was glowing. Lastly, the sauna session was truly memorable because took place outdoors, overlooking the lake. The sauna  had its own private shower nearby as well, so when I needed a break to cool off I could easily do so. The sauna itself resembled an adorable wooden cabin and as part of the experience, I was given a honey mask that I applied to my skin. I'm definitely a self-care lover and this certainly reminded me of the benefits these rituals provide, even if it's just doing a DIY honey mask of my own at home or soaking my feet. It doesn't always have to be a super grand (and oftentimes expensive) gesture to make a difference in how you feel.
'I'm just as important as all of these other obligations I've said yes to.'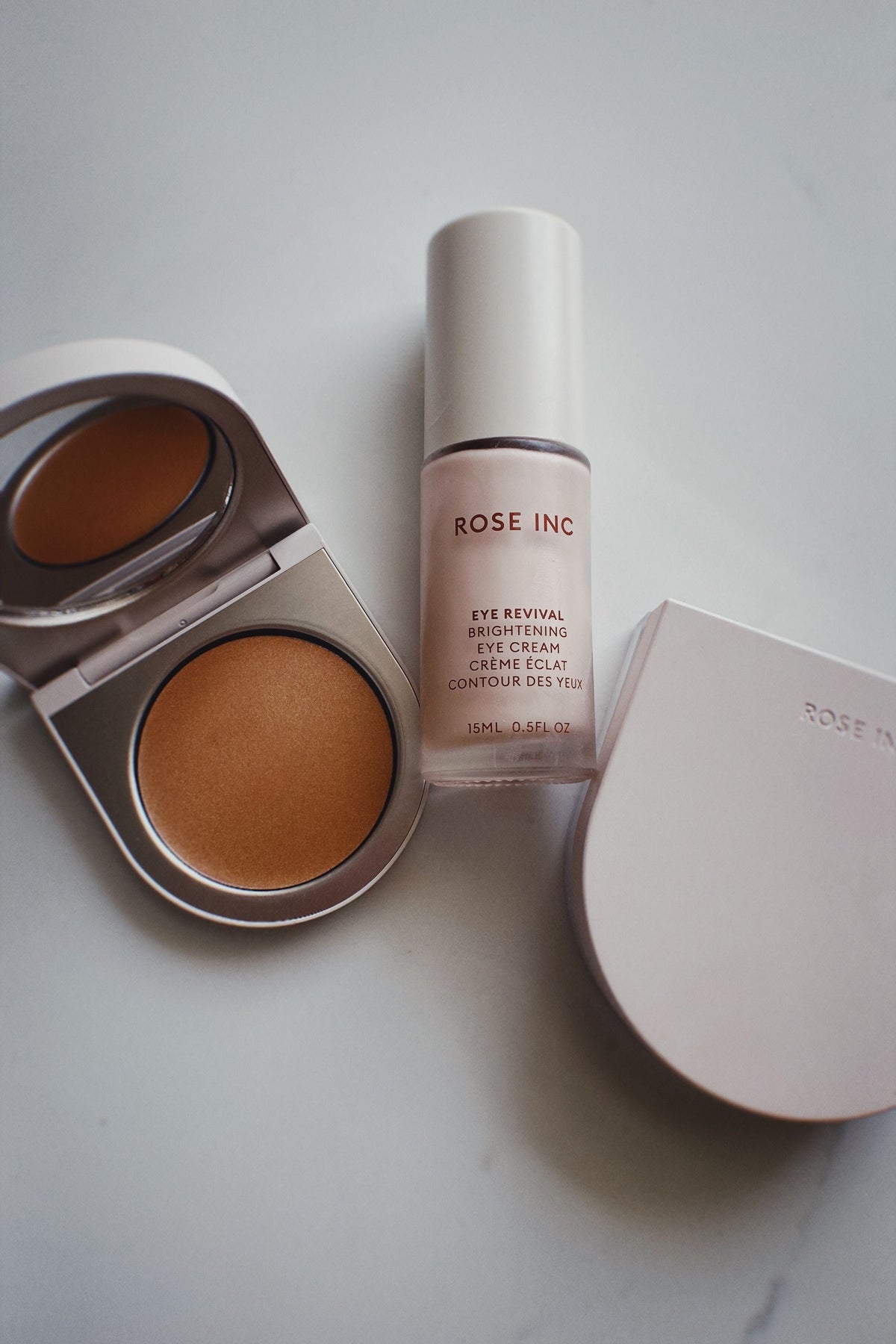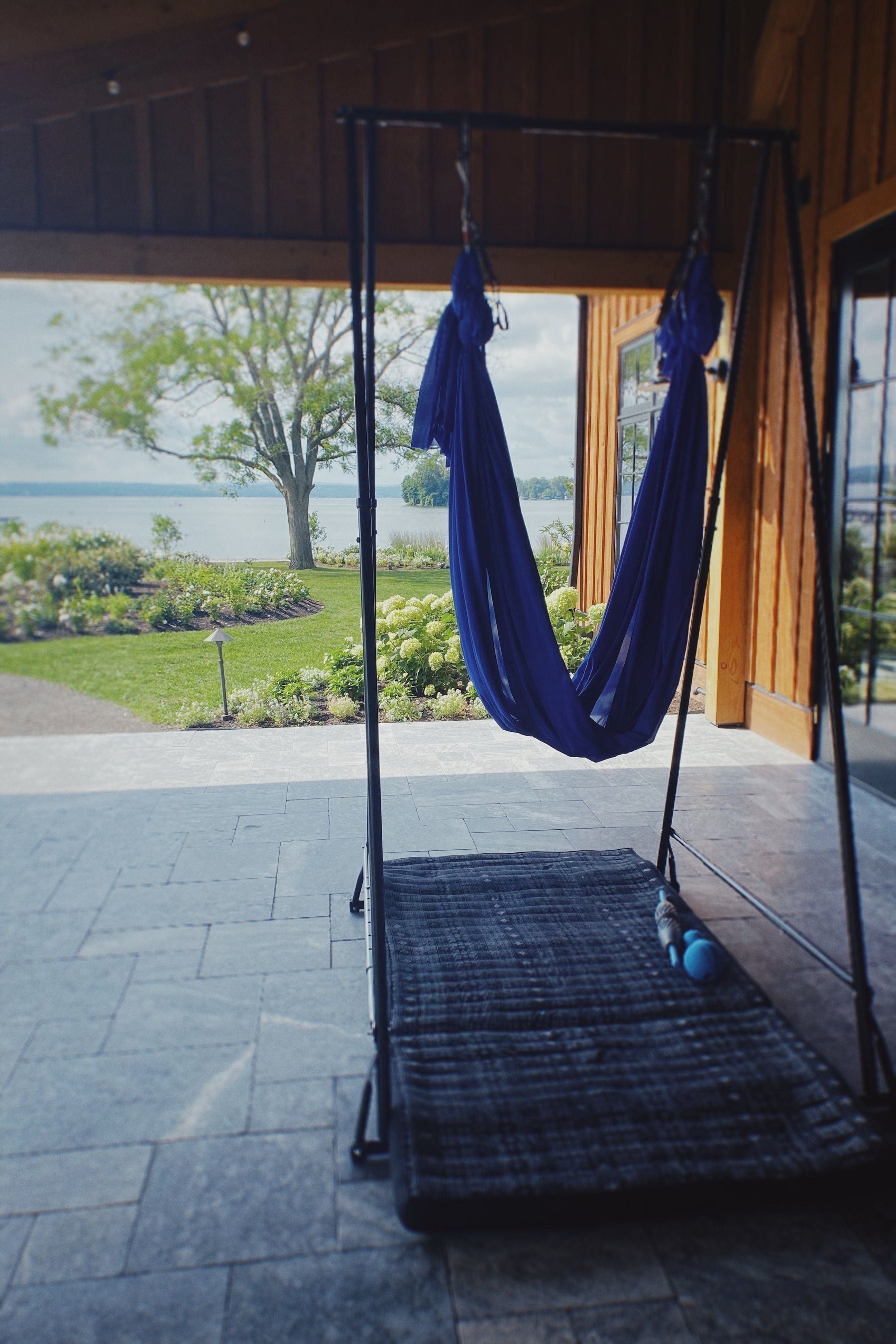 By Akili King
"I'm definitely a self-care lover and this certainly reminded me of the benefits these rituals provide ..."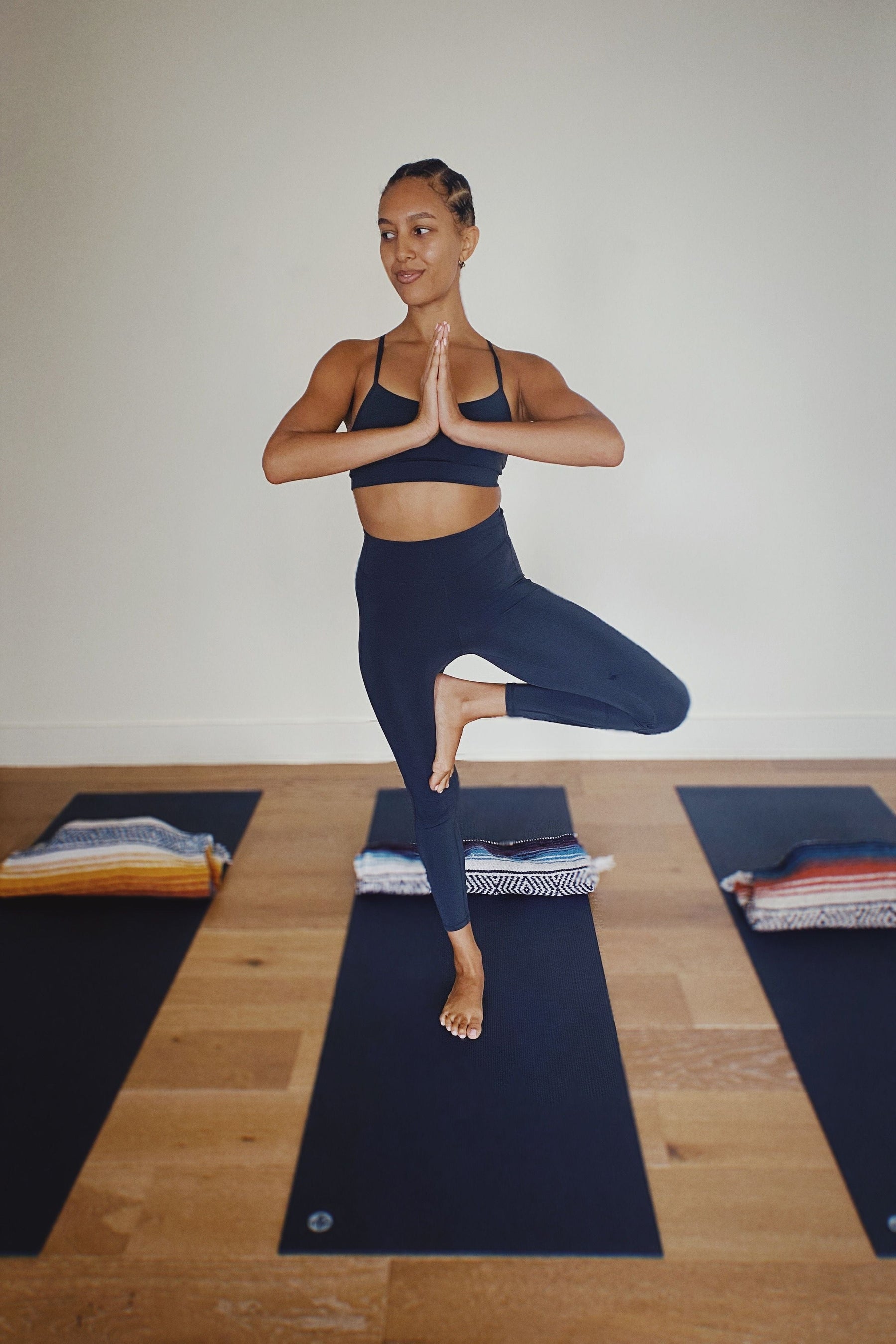 By Akili King
Move your body

This is a self-care activity that we are constantly reminded to prioritize. I've always been an active person, but again, since the pandemic, consistency has been difficult for me to maintain. My relationship with working out has changed so much after doing everything from home for so long. The motivation hasn't always been there in the last few years, and this retreat reminded me of the joy of getting outside and moving my body – especially when there's an opportunity to commune with nature. I made it a point to do something for my body each day. I did a gentle yoga class provided by the hotel the first day, the second day I did my own solo yoga session by the water and on the last day, I took an outdoor cycling class that was along the lake. Lo and behold, after I returned from the retreat, I found myself running outside more again and it didn't feel like a chore. I think what I learned was to allow myself to switch it up. I don't always have to do the same thing every single day; I can take Pilates one day, take a pole class the next and do a home workout from time to time, or simply go on a walk or bike ride. Taking the time to assess what you need and want for yourself each day is so important. It's easy to get trapped in what you think you should be doing, or to feel overcommitted to the routine you had planned for yourself. I end up putting myself under pressure when I start to become inconsistent with my pre-planned exercise, or begin to dread the idea of working out, which makes my exercise goals unsustainable in the long term. I'm much happier in the end when I give myself that freedom.  



Journal

Journaling is something I've been doing since I was in first grade. I still have all of my journals from back then. It's always been a way to process my thoughts and emotions.  But, in all honesty, since writing has become my career, I find myself writing for pleasure less and less. After work is said and done each day, I want to do something different, which is understandable. I was still trying to journal as much as possible in my daily life, but I made it a point to journal each night during the solo trip and it felt really good. Since then, I've been using a gratitude journal in the mornings when I wake up. It's helped me to switch up the kind of journaling I've been doing and also holds me accountable to continuing a routine and doing something for myself before I begin a day full of answering emails, attending meetings and writing articles.
Spend time near water
In NYC I don't spend enough time near water, because most of the beaches are quite far away. But water is something that's always been soothing for me, and going on a retreat on the shores of Lake Canandaigua was a lovely reminder of this fact. In addition to doing yoga and cycling on the waterfront, walking along the dock and taking a boat ride on the lake were also meditative experiences.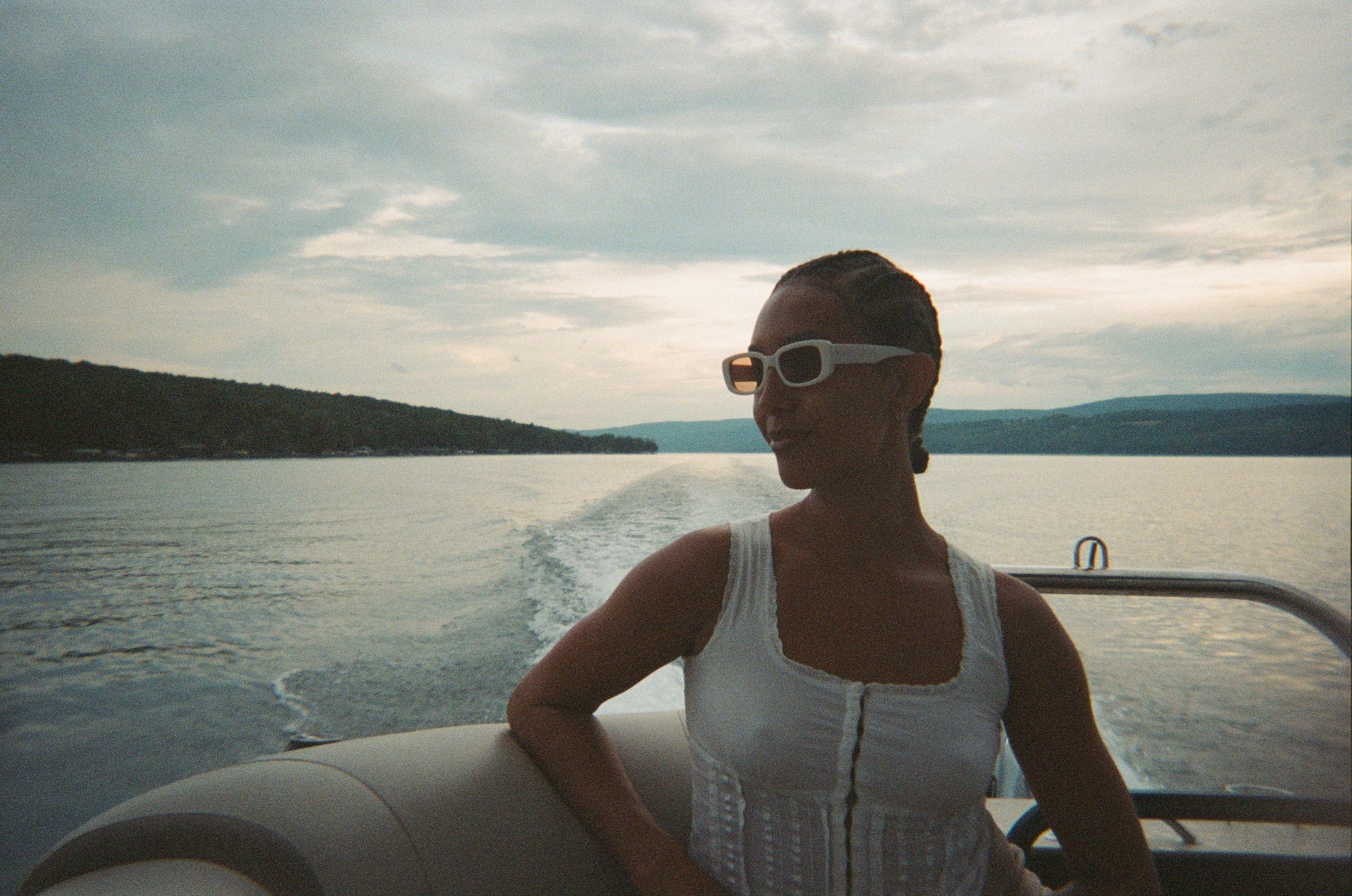 By Akili King