06 / 05
For a lesson in effortless elegance, look to TyLynn Nguyen. The Los Angeles-based designer, model, and artist is gifted with impeccable taste and creativity, which she shares through her eponymous lingerie brand and endlessly stylish Instagram feed. Here, in the weeks before the release of her Femme collection, she speaks with Rosie Huntington-Whiteley about everything from personal style to motherhood—and, of course, how she gets her skin so glowing.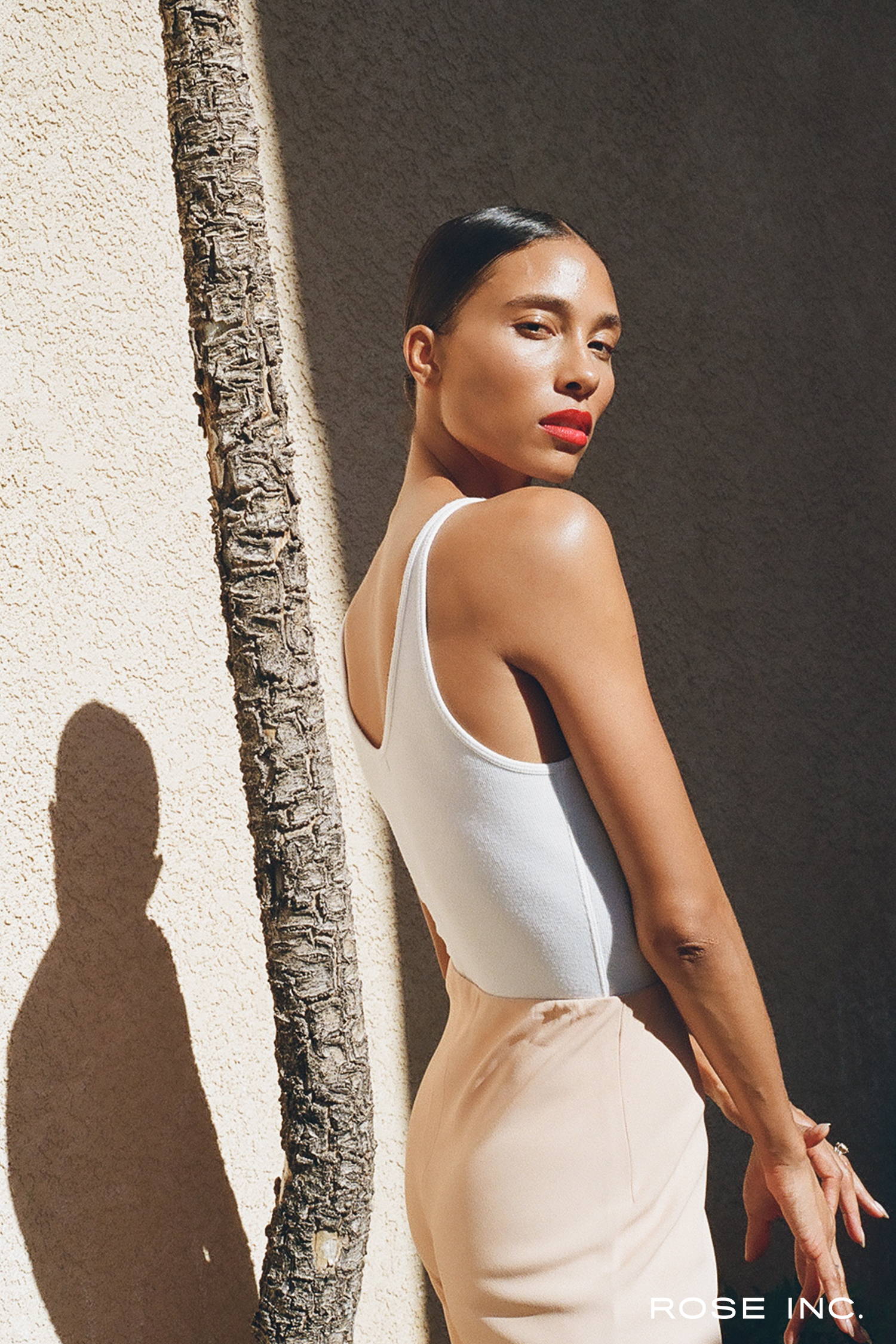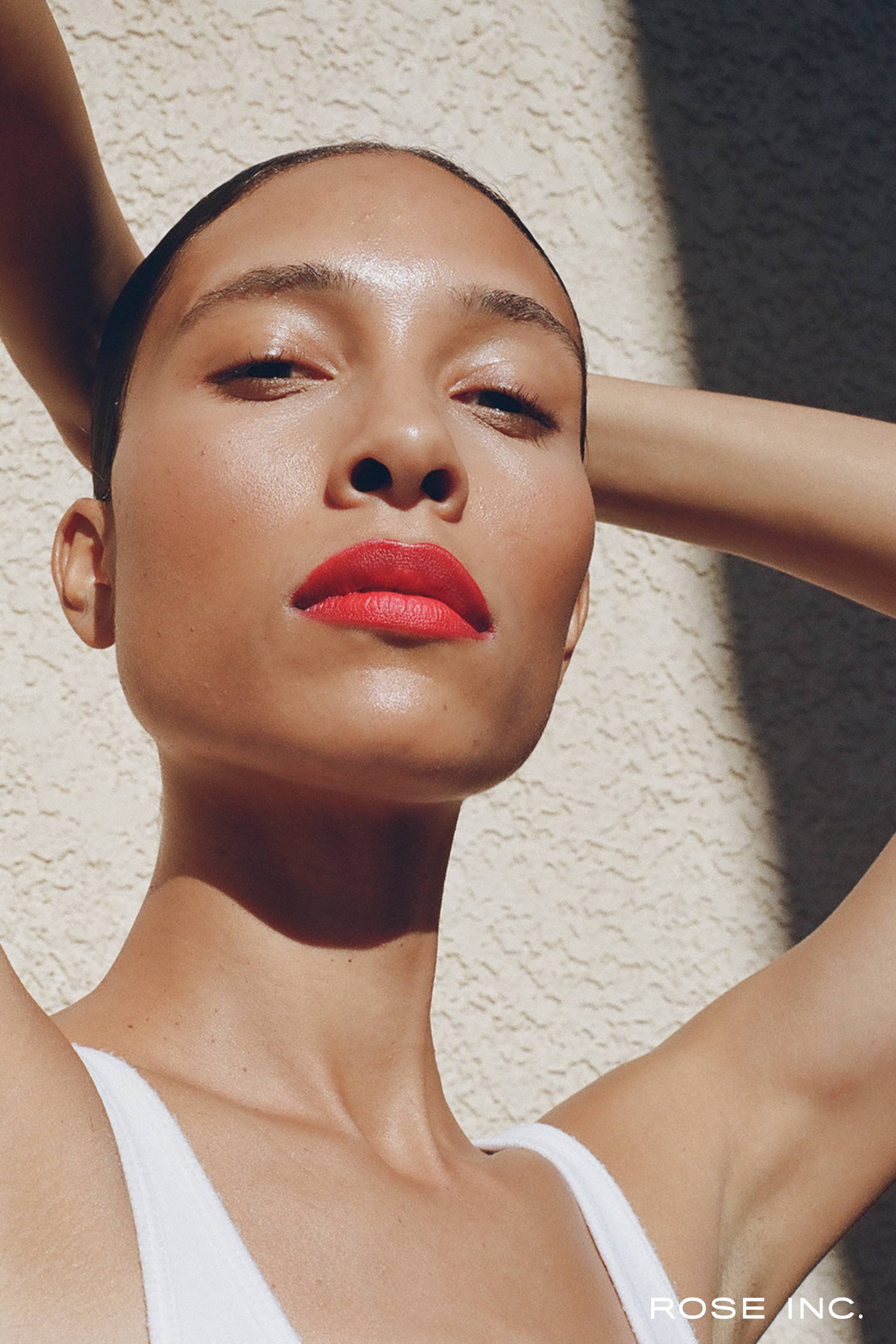 RHW:
So, first and foremost, I'd love you to tell me how you became a lingerie designer.
TN:
 In college, one of my fashion design teachers was doing the history of lingerie. During my class, I was learning about how lingerie was designed to attract a man. The small corset waist was to show that we were fertile and could have children. Certain body adornments were to make sure that a man could be interested in us. Something just clicked in me. I thought, "I don't want my lingerie to be about a man." I want my lingerie to be about myself and what I'm putting on my body and how I feel. Like a tiny love note to myself. I started making pictures and creating mood boards. When I moved to LA after school, I didn't know exactly what I wanted to do here. I got back into modeling, and when I got pregnant with my second child at 26, I was like, "I really want to do what I wrote down." So I sat down at my sewing machine and I created all these prototypes and I showed my husband. It's been "go" since then.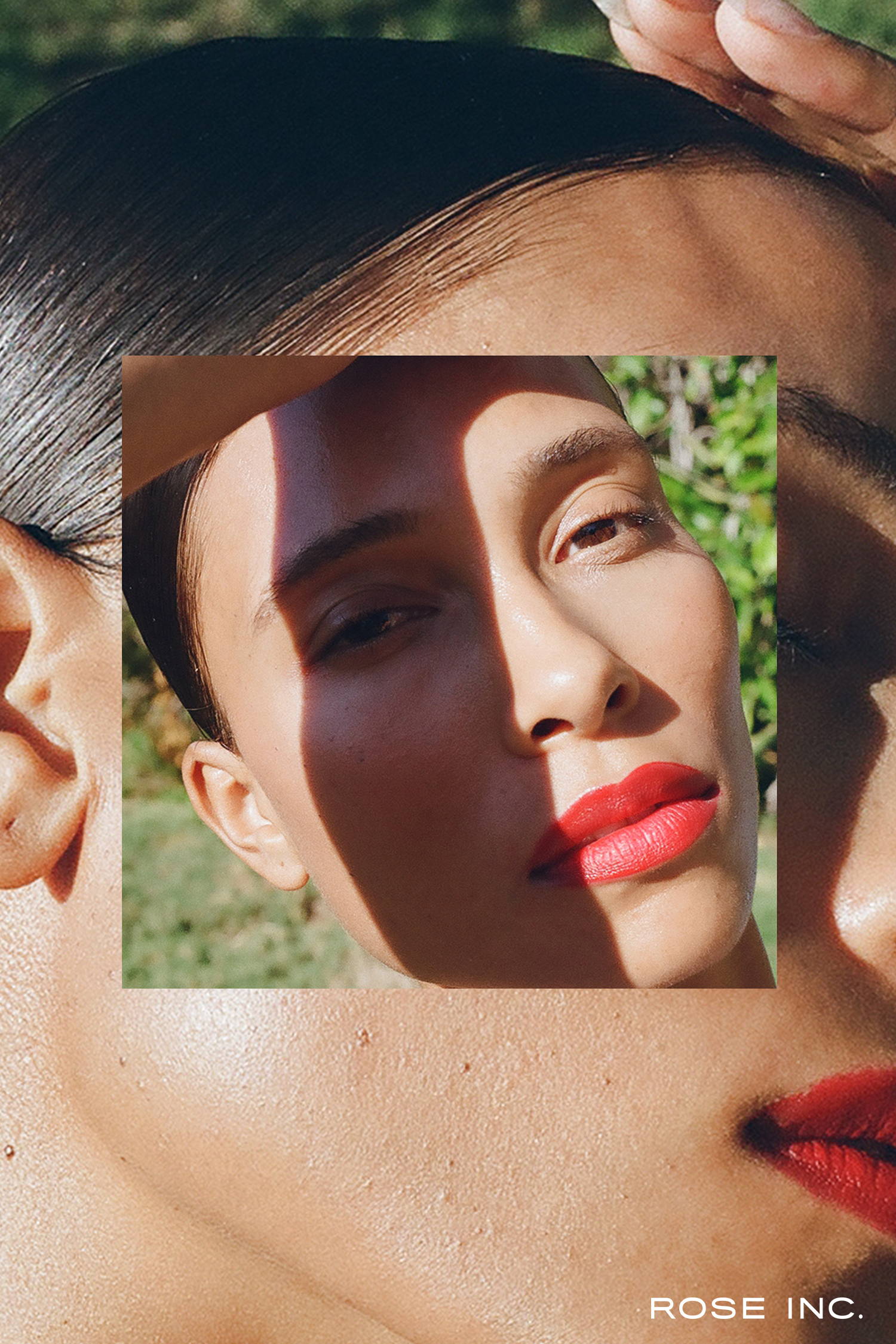 RHW:
I love that you make mood boards. I make them all the time. Any time I've had any type of success where I've reached my goal, it's because I've written it down or made a mood board about it. Creative visualization is so powerful.
RHW:
You've touched upon how lingerie used to be about attracting men. What do you define as sexy now?
TN:
For me at 31, sexy is something inside. As a model, I've had to focus on my figure, my skin—all these external things. But now, sexy for me is being able to fully receive, "You're beautiful," or "You're an amazing person," and say, "Yes, thank you." Knowing that I'm good and whole as I am is what makes me sexier for my partner. I'm able to also give him things that I'm comfortable in, and then there's just a flow of natural sexual energy instead of me holding back things that I may be uncomfortable with. I don't have to have that discomfort when I can just say to myself, "No, you are great."
RHW:
That's such a cool answer. I'm 31 as well, and the older I get, the more confident and secure I feel. And that makes me feel really sexy. Did you feel like a lot changed after you had your children?
TN:
Yeah. I'm going to get really candid here. My husband and I—we've made love, we've made children, and everything's great. But now I've had three children. Where do I go from here? Now it's more like my sexuality—what I find sexy, in order for me to receive the full pleasure of the partner that I'm with—I just have to know that just because I've had these three children doesn't make me any 'less than.' It actually opens up my woman. It creates this power because we now understand what it means to have gone through having children. It's a power to connect and to deepen that space of self-awareness. Having children just freaking makes you so much more aware of everything.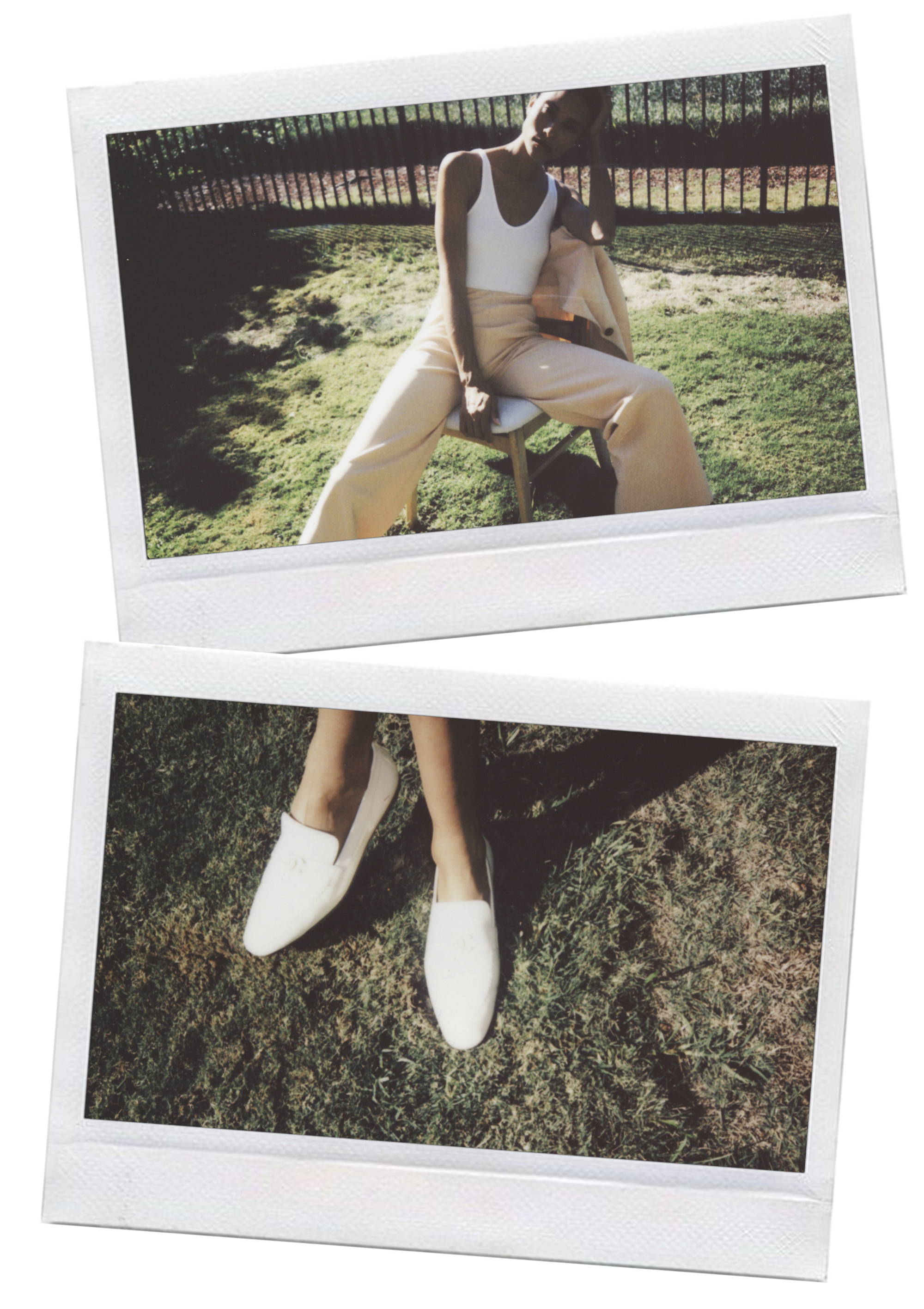 RHW:
It's so true. Switching gears a little bit. I probably visit your page at least two times a week to decide what I want to wear out of my wardrobe. Do you have any style icons?
TN:
Of course. I grew up in Boston. My family admired Jacqueline Kennedy. For me, it's not her style, it's her son and his wife. JFK, Jr and Carolyn [Bessette-Kennedy] were always my vision for what I wanted to dress like growing up. I love Sade, I love Georgia O'Keeffe. I just love these strong women. You know you're going to see them naturally and their clothes make you want to pay attention instead of taking away from what they may have to say.
RHW:
Yeah. For me, a true style icon is when what they're wearing is almost secondary to the overall image or feeling … it's just them. What about a beauty icon? Is there anyone who you would identify in that way?
TN:
I'm going to say no, because I've had to really find my own face as a mixed woman. My dad is African and my mom is a Danish mix. She's a blonde with green-blue eyes and my dad is very tall and dark. I've never really had women who I could relate to as far as my beauty standards. Of course, I related to my mother because she's my mother and she's beautiful. I love her and I've taken notes from her and what she finds in beauty. But a lot of the stuff I've had to figure out on my own. I've kind of had to look to myself to be that beauty icon.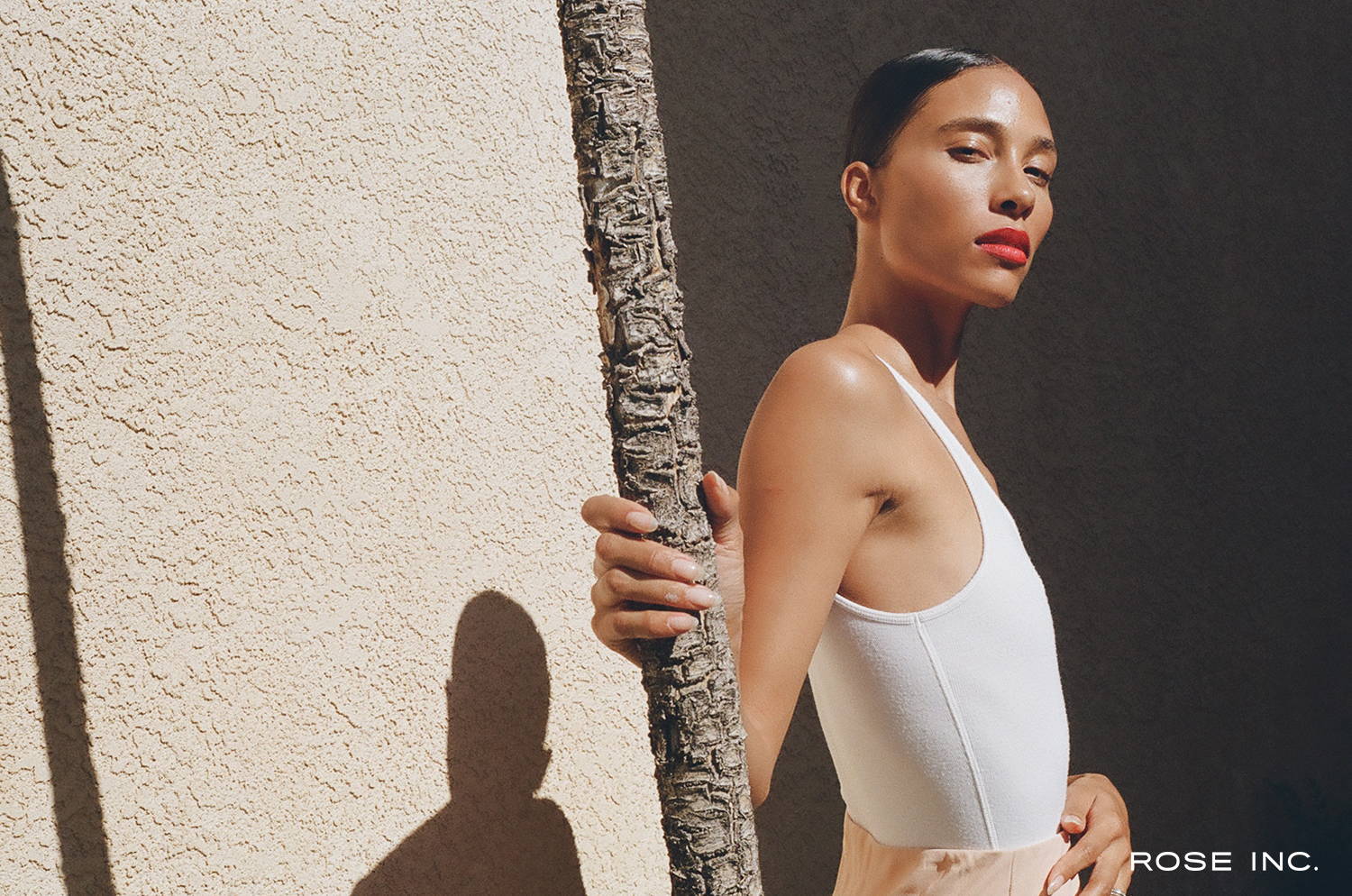 sexy for me is being Able to fully receive, "you're beautiful," or "you're an amazing person," and say, "Yes, thank you."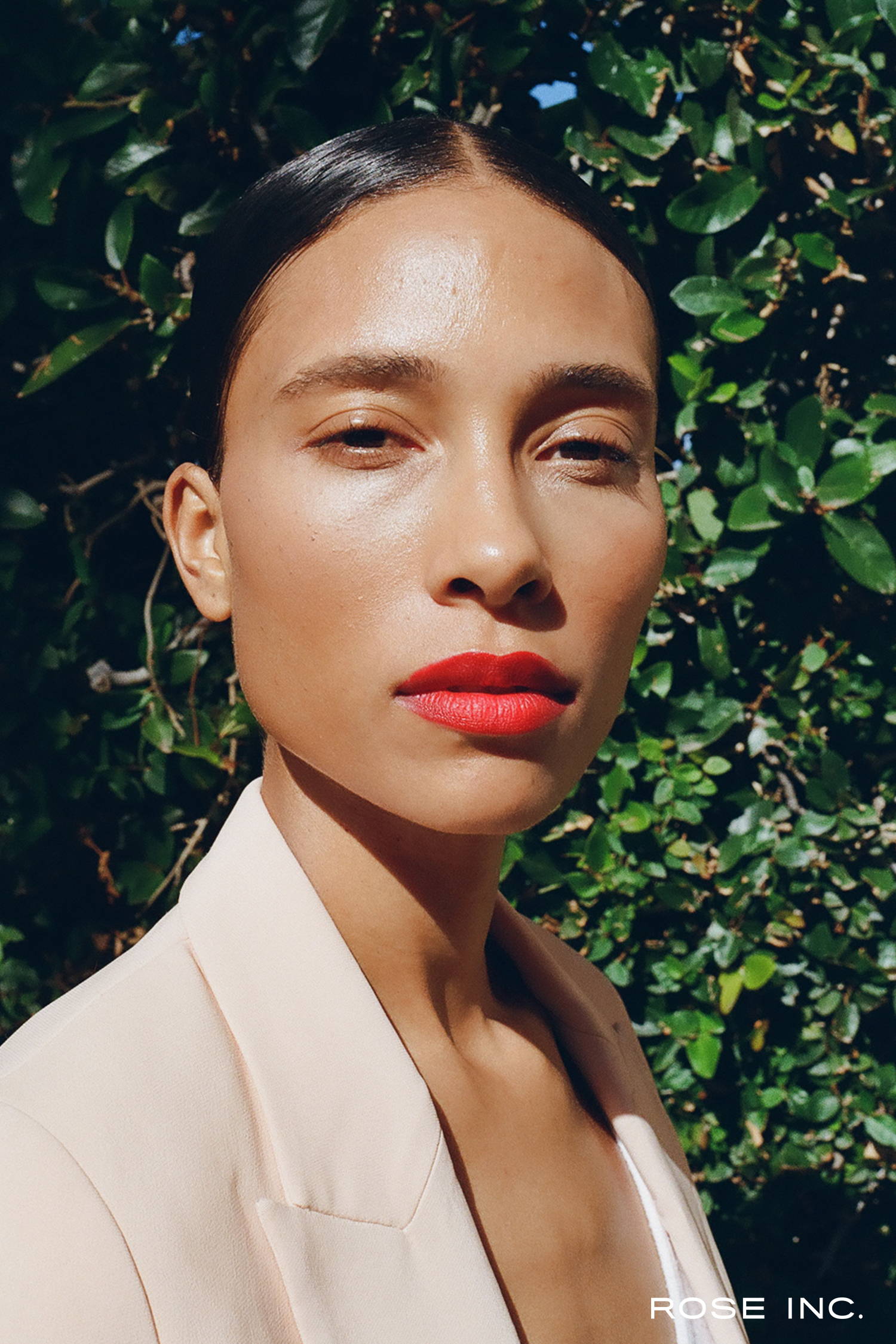 RHW:
That sounds difficult. I like to think things are changing for the better. I hope things will be different for girls growing up today. What about beauty philosophies in general? Do you have any?
TN:
Yes! If your skin is oily, add more oil.
RHW:
That's so interesting. I have oily skin and I avoid oil like the plague.
TN:
Oil will calm that oil. And then you will get zero bumps. It's the strangest thing. I used to run track and field, and from sweating, I would always get these tiny bumps.  I would try to dry out my skin and eventually I thought, "Let me just try to super-moisturize my face." Thick creams weren't working, but then I was like, "this oil smells really good." One of the first oils I was using was True Botanicals a few years ago. My skin was beautiful. So I have kept using oils.
RHW:
You've figured out a lot of this on your own, but as a model, have you ever received good advice from anybody in the industry? Or is what you've learned mostly from trial and error?
TN:
From trial and error of my own. One of the struggles that I had early on was that makeup artists couldn't figure out my skin color. I had to bring foundations and clean brushes with me to shoots. Now I feel like makeup artists get it. Women are very aware now of different skin tones and undertones and things that are going to affect someone's skin and cause bumps. 
RHW:
You do have really beautiful skin. What do you do to keep it healthy? Do you do in-office treatments or are you more conservative?
TN:
It's water! And a face mist throughout the day and a really good oil. I try to wash my face twice a day. I use something lighter during the morning and something more intense at nighttime. Our skin regenerates so much at night, so it's smart to make sure everything is off your face completely and that you can benefit from sleeping—when your skin can heal itself. Once you wake up, at least just wipe off that dead skin so you can go through your day with a fresh face. Adding hydration during the day will definitely help. And to drink water. I really think that's the most important part.
I'VE KIND OF HAD TO LOOK TO MYSELF TO BE THAT BEAUTY ICON.
RHW:
It surely is. And everybody rolls their eyes whenever you give that to them as advice, but it makes such a big difference. So wait, are you telling me you never have a facial?
TN:
Oh, no. I totally have facials. I don't like to extract any of my own bumps. I'll go to a facialist once a month. The woman I'm loving right now, her name is Camille Fields. Just fantastic. She uses only Biologique Recherche products.
RHW:
Send me her number. And then, walk me through your everyday makeup look. Do you have any favorite products that you find yourself buying again and again?
TN:
I use a little bit of concealer under my eyes. I have mom eyes, I like to call them—when you're tired all the time. I just use a little bit of Armani concealer underneath my undereye. I use a Josie Maran Good Brow pencil. I find it makes my eyebrows look the most natural. I like a Chanel red lip [Ed. note: Here, TyLynn wears Chanel Rouge Allure Ink in Choquant]. I love La Prairie's cream blush. I feel like it's the easiest and then it still has a glow to it. Chantecaille has this really beautiful bronzer, too, that I like to put on the top of my forehead, my cheekbones, and my jaw line. It really accentuates my face very naturally. I have very big cheekbones. But I like to show them off 'cause they're great. (laughs)
RHW:
Yeah, girl. You better show off your cheekbones. What beauty advice do you always follow and what do you totally ignore?
TN:
What do I always follow? I follow my own intuition. I feel like it's like being a mom. Everyone can tell you what to do, but then when you do it, if it doesn't work, don't do it. I've had all of these years of figuring out my skin, so I follow my gut.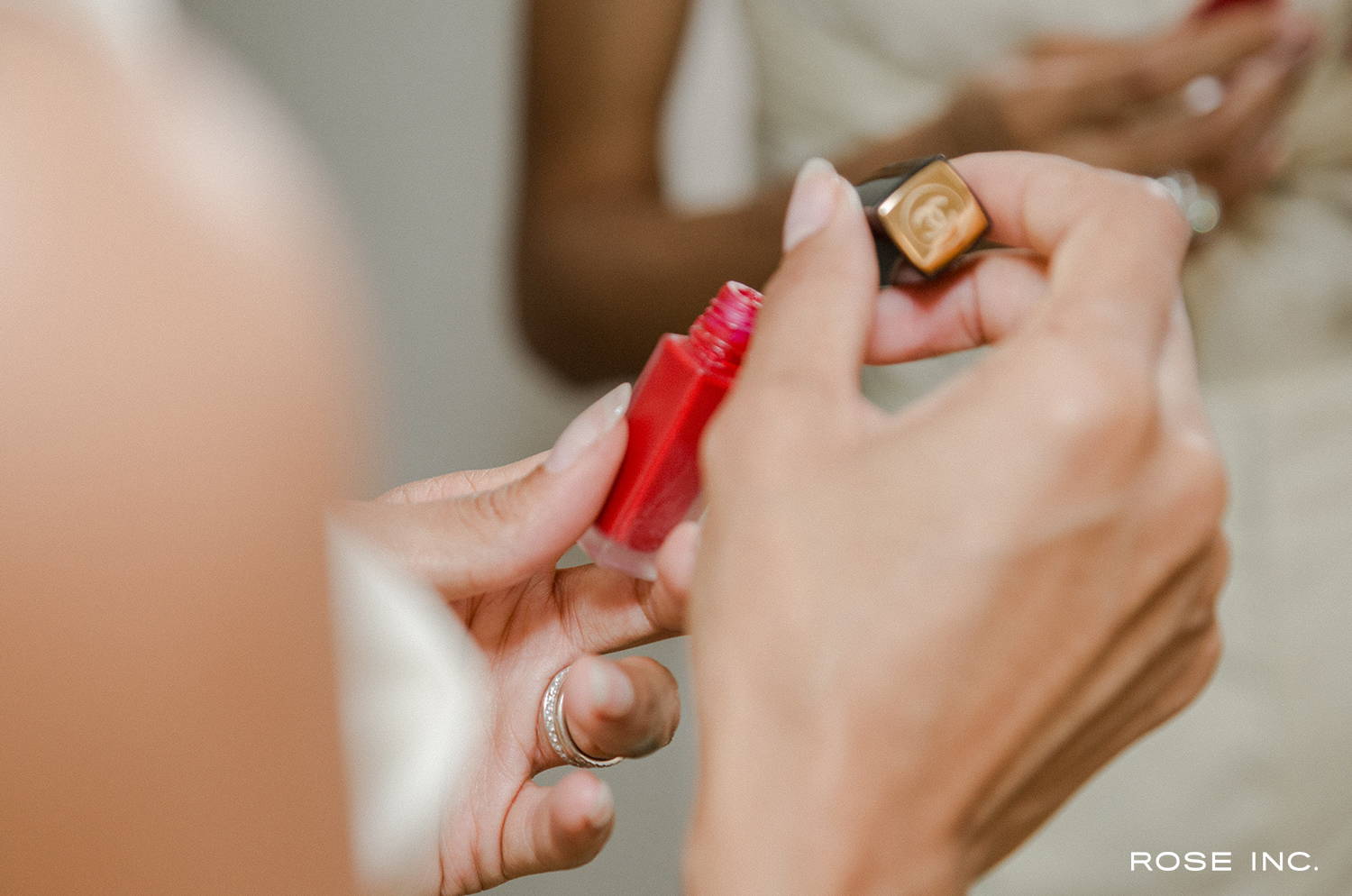 RHW:
Amazing. And so then my last question is this: What's next for you in 2019?
TN:
I have a lot of stuff I can't talk about yet. But get ready for some really beautiful offerings from my own lingerie brand, TyLynn Nguyen.
RHW:
TyLynn, will you send me some? I'll have to send you some of my Rosie for autograph lingerie at M&S. Maybe we can do a swap.
TN:
Yes! Oh my gosh, yes. Let's do it.
Photographed in Los Angeles by Ford.