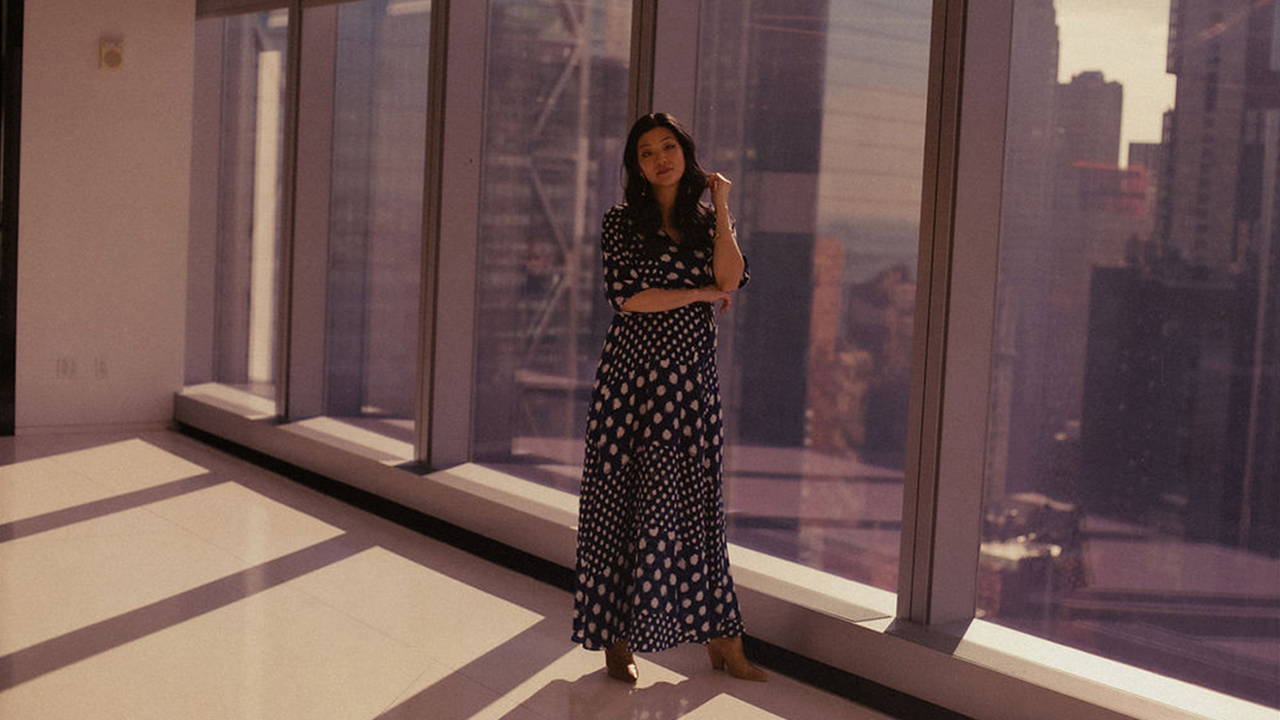 01 / 20
INTERVIEWS
The Go-See: Michelle Lee
Heralded as the world's most influential beauty magazine, Allure has had its own makeover of sorts in the past few years. Not only does the glossy sport a refreshed visual design, its cover stars have encompassed a wider and more diverse range of faces. (The February issue, featuring Billy Porter, is an example of the fresh direction for the brand.) Online, too, Allure is embracing expressions of beauty in all its forms, from in-your-face makeup to minimalist skin-care regimens.  
The leader driving these changes is Michelle Lee, who became editor in chief in late 2015. Here, only weeks away from the birth of her third child, she speaks with Rosie Huntington-Whiteley about career lessons, new perspectives on beauty, and the skin-care products she takes home from that glorious, sprawling Allure beauty closet.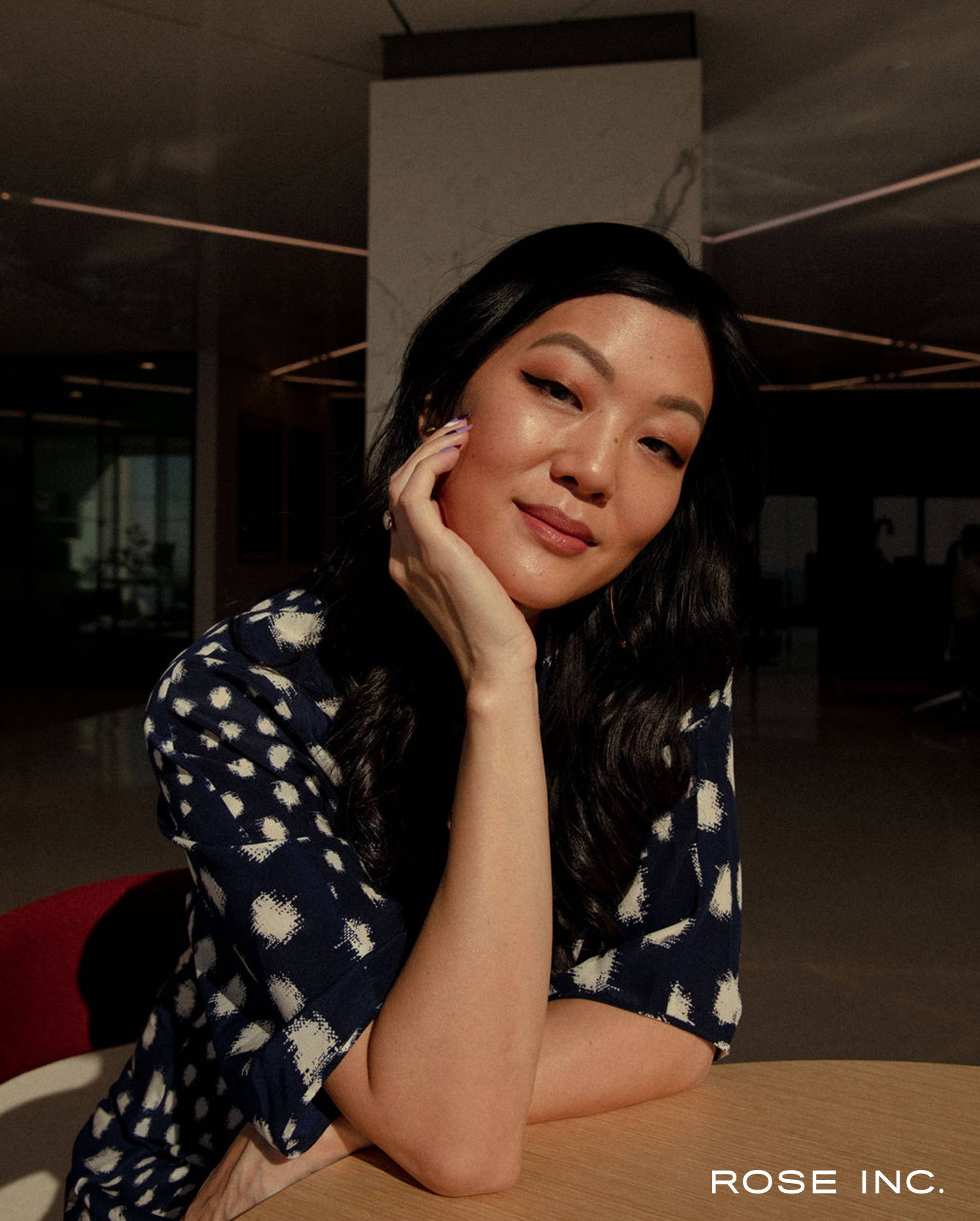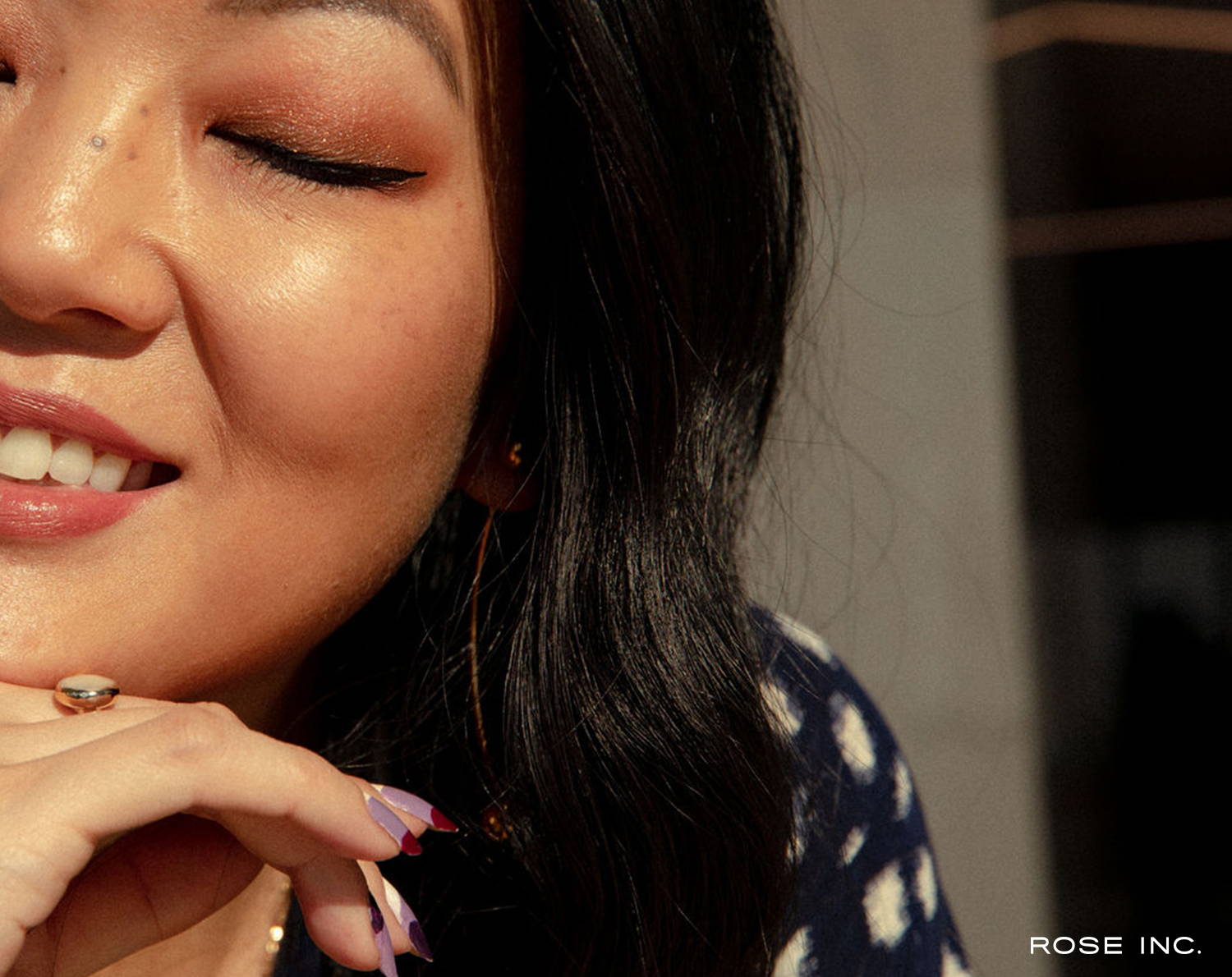 RHW:
Well, thank you for doing this, Michelle. I appreciate that because I know you must be almost ready to give birth.
ML:
I'm due in February, and I'm going to work from home for that month. My nightmare would be to go into labor while I'm at the office. My hospital isn't close enough to my office.
RHW:
I get it. Put your feet up! Listen, I don't want to keep you for too long. But I do I want to ask what your first beauty memory was.
ML:
It's definitely my mom. She used to use what used to be called Oil of Olay. It was always in that beautiful glass bottle with the black top on it. I very specifically remember the smell of it, too. My mom also kept a little bottle of Chanel, I think it was Chanel No 5, on her dresser. As a kid, it was a little bit too much for me, but it seemed so sophisticated.
In high school, I'd wear a little bit of lipstick occasionally or do eyeliner in a totally horrific way—only on the bottom. I over-tweezed my eyebrows. For skin care at the time, there were always those Noxzema commercials with Rebecca Gayheart, and I felt like putting Noxzema on was the biggest luxury. I felt like I was having a spa day. 
In college, I think I got a little bit more experimental with things. I wore mascara, a little bit more eyeliner, and I was very into the bold lip—either a red or a brownish color. My biggest regret is that back then, I wasn't really into sunscreen. If I could rewind time and teach myself anything about beauty, it would be to wear sunscreen.
We actually have the power and the opportunity to change things in a much deeper way.
RHW:
It's really funny hearing you talk about those products that your mum had because my mum had those two exact products as well. Olay and Chanel No 5. I remember creeping into her room—she was quite strict about me playing with them. I thought they were sophisticated and glamorous, but at the same time, I didn't like the scent. It's a scent you grow into over time. I hadn't thought about that.
ML:
Well, it's like if you had a sip of wine as a kid. You'd think, "Whoa, like this too much," even though it would make you feel very grown up and sophisticated.
RHW:
Yeah, I remember my dad let me have a sip of Champagne at a wedding. I didn't like it, but I did feel very grown up.
ML:
Well, I still feel that way!
RHW:
I'm curious—you edit the most iconic beauty magazine in the world. Who are some of your beauty icons?
ML:
Even though I technically am a child of the '80s, my formative years were in the '90s. Looking back, some of my icons were the supermodels of that era. I very much loved Kate Moss, Cindy Crawford, Naomi Campbell. I thought they were chic—the most sophisticated women. Now, I would say that I love people who take risks. I love people like Zendaya, who will wear some color. Rihanna is another—I just love seeing her hair and makeup. And I was just having a conversation yesterday about Janelle Monáe and her innate sense of style. 
But it's funny. One of the things we've been talking about, especially since I've been at Allure, is this idea of not seeing myself represented. When I think about my childhood and teenage years, I wish that I had more Asian-American beauty icons to look up to as well. Luckily, now I think there are tons of them, but we didn't have that growing up.
RHW:
That is interesting. You mentioned that you love people who take risks. Talk to me about a risk that you've taken.
ML:
Especially when I was younger, I took a lot of risks with my hair. I've never been someone who's attached to my hair, partly because my hair and my nails grow incredibly fast. Throughout the years I've had every single haircut. When I was in college, I had a pixie, which was probably the most unfortunate one. I had taken a picture of Carolyn Murphy to the hair stylist, and said, "I want this." The problem is, my hair texture is really different from Carolyn Murphy's hair. Her hair looks adorable as a pixie, but when you have very coarse, straight Asian hair, it just stands straight up. So that was not a great moment, but at the same time, whatever—it's hair, it grows. 
Sometimes I would just go to a new hairstylist and say, "What do you think I should do?" If they just wanted to give me a trim, that was totally fine. If they wanted to chop off six inches, that was, too. I just liked the idea of letting a professional figure out what they thought was good for me. And I love that idea of not being too attached to my own look. Sometimes, you might not like it, but again, as with everything beauty-related, it's ultimately reversible. Unless you're getting drastic plastic surgery.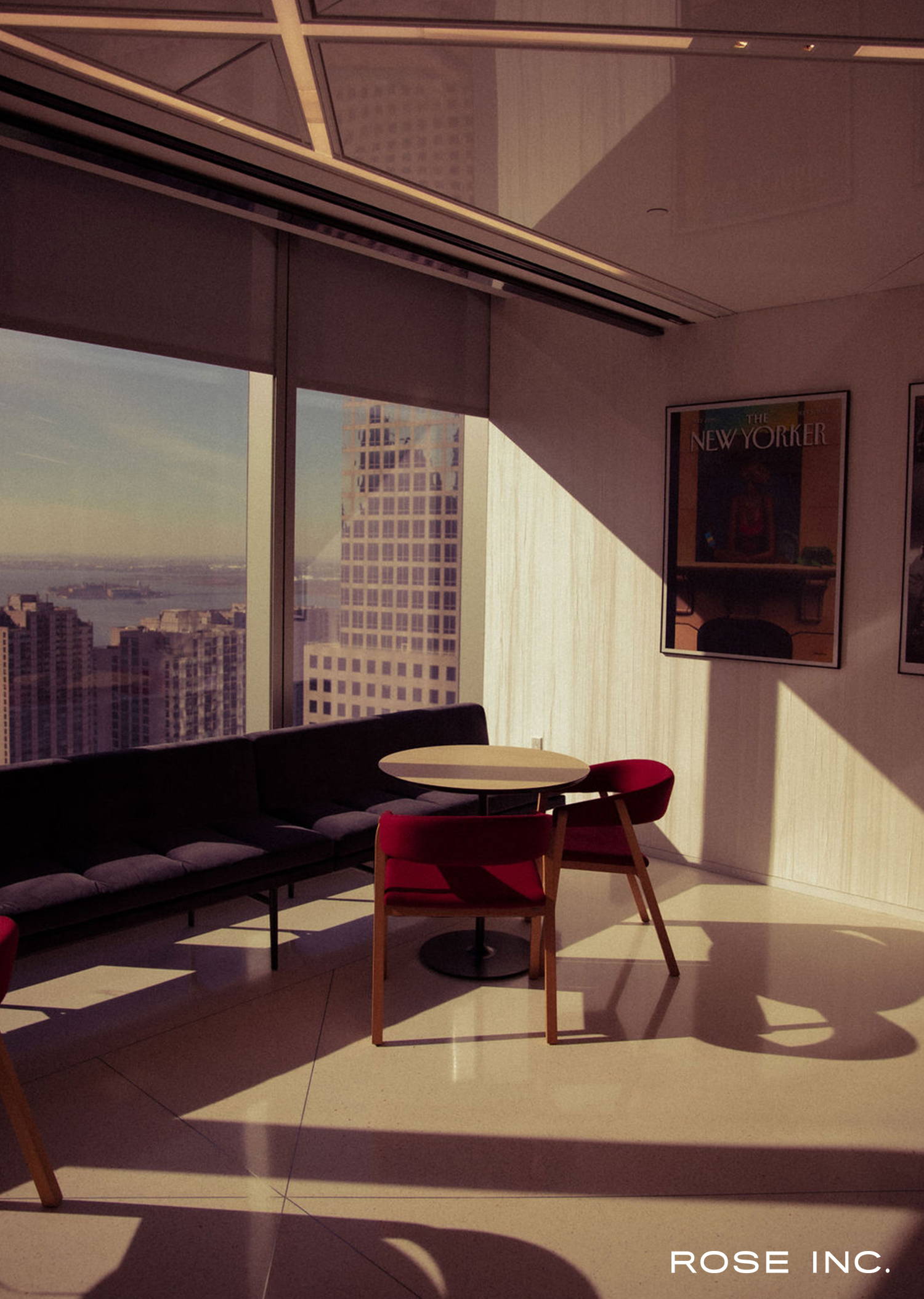 RHW:
I love that. Now that you've been at the helm of Allure for a few years, what has surprised you most about the experience?
ML:
The job that I had right before this was at Nylon—obviously, a completely different brand. A really cool brand, but definitely smaller. What was really interesting coming to Allure was that because we are the beauty expert, and it is this big mass mainstream media brand, putting anything on the cover is really meaningful. I knew that it would be, but I don't think that I understood just how meaningful it would be. 
For example, in my second year here, we did a lot of really impactful covers. We had Halima Aden wearing a hijab during the height of the Trump travel ban, with a coverline that said, "This is American Beauty Now." I knew that that was going to be a meaningful cover, but this was a global cover. We got a lot of attention for it. Later that year, we banned the term anti-aging. That was something where I don't think that I understood the power that we had. I had even heard that somebody in the UK had introduced a referendum to have the term "anti-aging" banned based on our declaration. In those moments, I realized that we can really impact culture.
A lot of times, people look at beauty and think it's about testing lipstick and eyeliner. There certainly is that level—and I love that level.  But I also think that as a beauty brand, we actually have the power and the opportunity to change things in a much deeper way.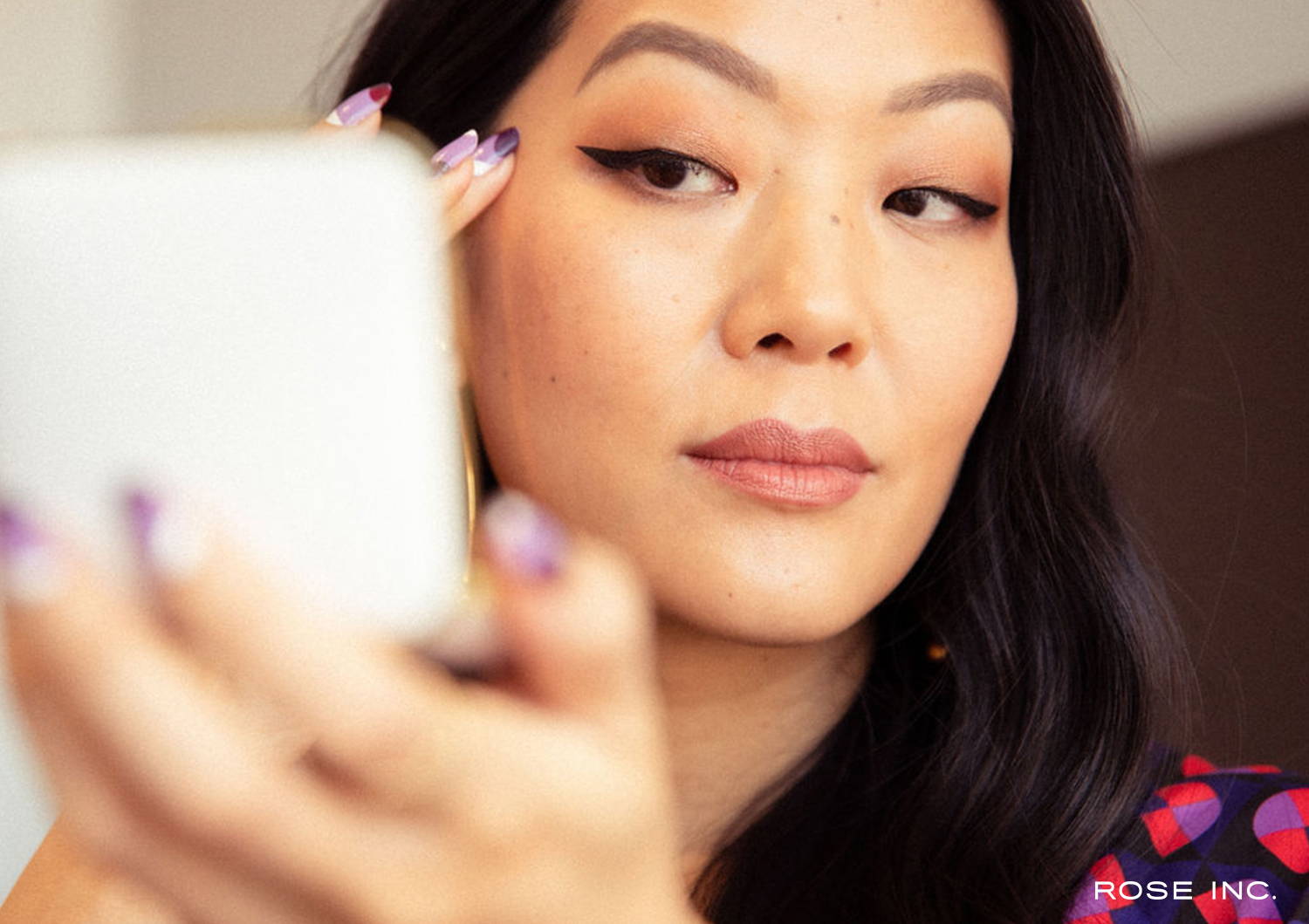 "Nude" is not the same for everybody.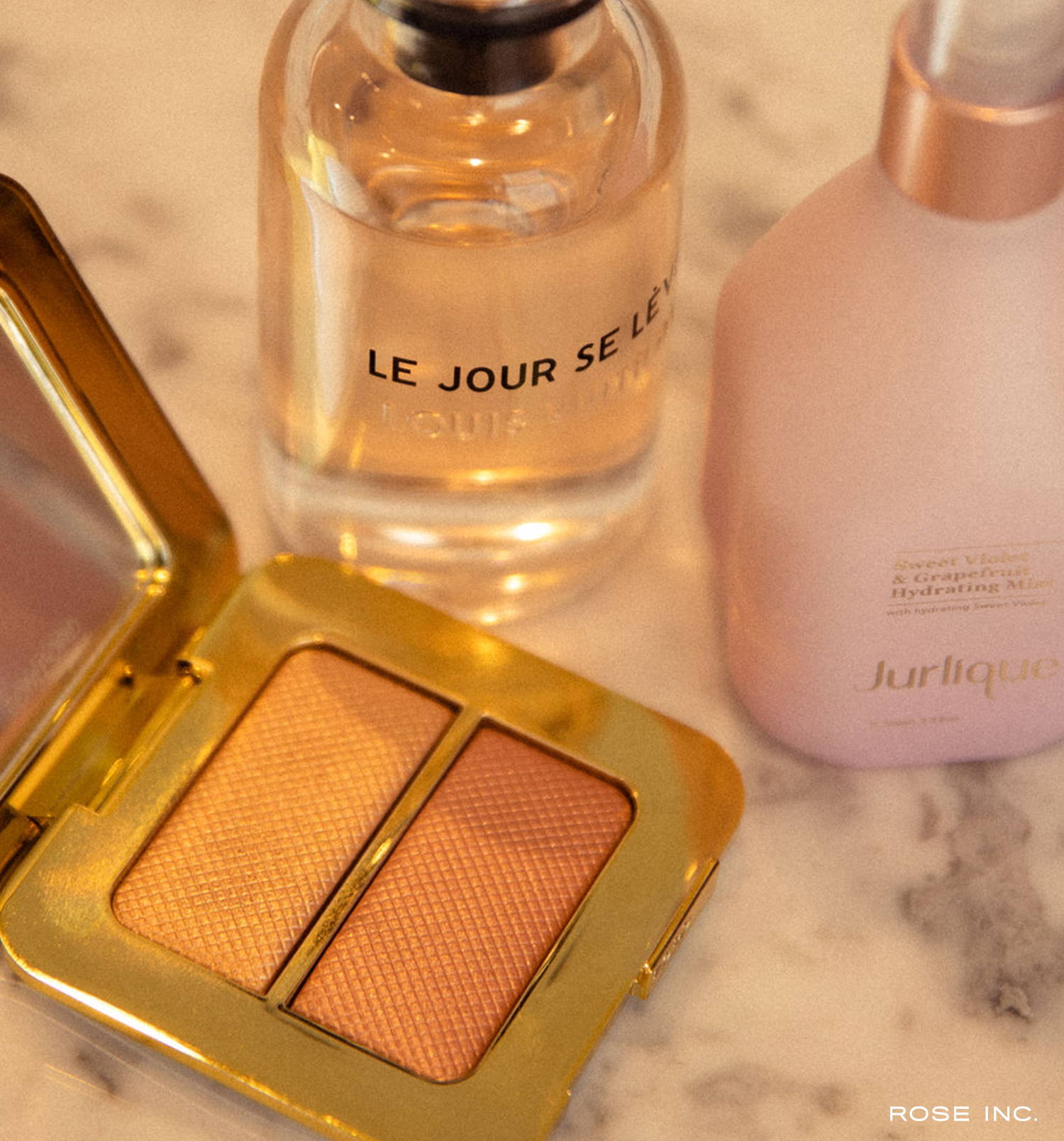 RHW:
I agree with you. I love what you're talking about—changing the culture and making beauty more than just skin deep. People can get swept up in the superficial element of it, but there's a much deeper conversation around it as well. What you said about the term "anti-aging" leads me to my next question. Are there any other issues in beauty that you're raring to take on?
ML:
I think that we, especially as women, are starting to look at the way that we frame certain words and phrases, and how those things are loaded with meaning. So when it comes to terminology, the biggest thing for me is making sure that we're really inclusive of other people.
When we talk about the color nude, for example, if you think about like nude heels or nude lipstick, it was always sort of that same fleshy color. A peach, a light color. But nude is so different for other people. During my first year at Allure, we did a video with an African-American ballerina. She was talking about when you buy pointe shoes, they're always that very light, pastel pink color. She said every single time she gets a new pair of shoes— which as a professional dancer, she has to do quite often—is spray-paint them so they're actually the same color as her skin. That's an example of a real story about the difficulty of what we call nude. I catch myself sometimes. Normally, I might refer to my nail polish as nude, but I catch myself now and make an adjustment, because nude is not the same for everybody.
RHW:
You've made me aware of something that I hadn't really thought of. I feel a bit uncomfortable with myself for not really thinking in that way. So I thank you for that, because it's going to make me talk about things and look at things in a different light now.
ML:
It's very interesting—nobody has bad intentions on any of these things. I think it's more that we have the responsibility to bring awareness and really dig down deep to explore what we actually mean about these things. What's made me so happy about the anti-aging thing, three years on, is that we've seen that the industry is changing. Our audience also wants to move on from the term. It's been positive to see that so many people have caught on to it.
RHW:
That just goes into this digital world that we live in now. We're all able to have a dialogue with our audience. It's beyond powerful to understand what people are saying and feeling.
ML:
Yes. And also, we've seen a lot more diversity on the runways. Not just racial and ethnic diversity, but it made me really happy this past season to see a lot more age diversity, too.
RHW:
I agree. You talked a little bit about how things have changed. But we're entering a new decade. What do you predict will happen in beauty over the next 10 years?
ML:
It's been very interesting in the past two years, specifically, because there are so many new brands and new products that are largely driven by Instagram and the internet. It's so much easier now for people to launch their own beauty brands. I do think we're going to reach a saturation point, though. A couple of amazing brands will just naturally rise to the surface. Skin care is an interesting category for me to watch. Obviously, there's so many cool things happening in Asia; I do think that Korean innovation is going to continue to help drive some innovation here as well. 
And men are so much more open to engaging in beauty. A$AP Rocky is doing nail art; Marc Jacobs has been wearing nail art. It's a really interesting time, right? People are starting to look at beauty as self-expression, but also self-care and identity. I imagine that in the next 10 years, that's going to continue.  I feel like 2020 is going to be the year of the body. We've spent so much time thinking about our faces, but then a lot of people are not doing anything with their bodies. I do feel like in the next couple of years, people will start to look at their entire body as all skin and treat ourselves in the best way possible.
RHW:
Since you get to try all the beauty products, I have to know: What are your latest hero products? What is the latest thing I need to add to my routine right now?
ML:
Let me think. These are not necessarily new products, but these are some of my absolute heroes that have stayed in my medicine cabinet for years because I just love them so much. The Drunk Elephant C-Firma serum. For many years, I thought that I had oily skin when actually my skin is really dry. When I put on that C-Firma, it just gives me an automatic glow. I also love Peach & Lily's Glass Skin serum. It has hyaluronic acid and absorbs nicely. Some other hyaluronic acid serums pill under makeup and it's just it's such a pet peeve of mine. There's a subscription box called FaceTory, and I get all of these Korean sheet masks in it—and I love trying new masks. I also like Kate McLeod's body stones. She went to pastry school and then used those techniques she'd learned to create a solid version of body oil. And there's no packaging waste whatsoever.
RHW:
I have some quick-fire questions. What are you reading these days?
ML:
A lot of baby stuff. Because I'm seven months pregnant right now, most of my reading has been related to babies and motherhood.
RHW:
What music are you streaming?
ML:
Lizzo. A lot of Billie Eilish.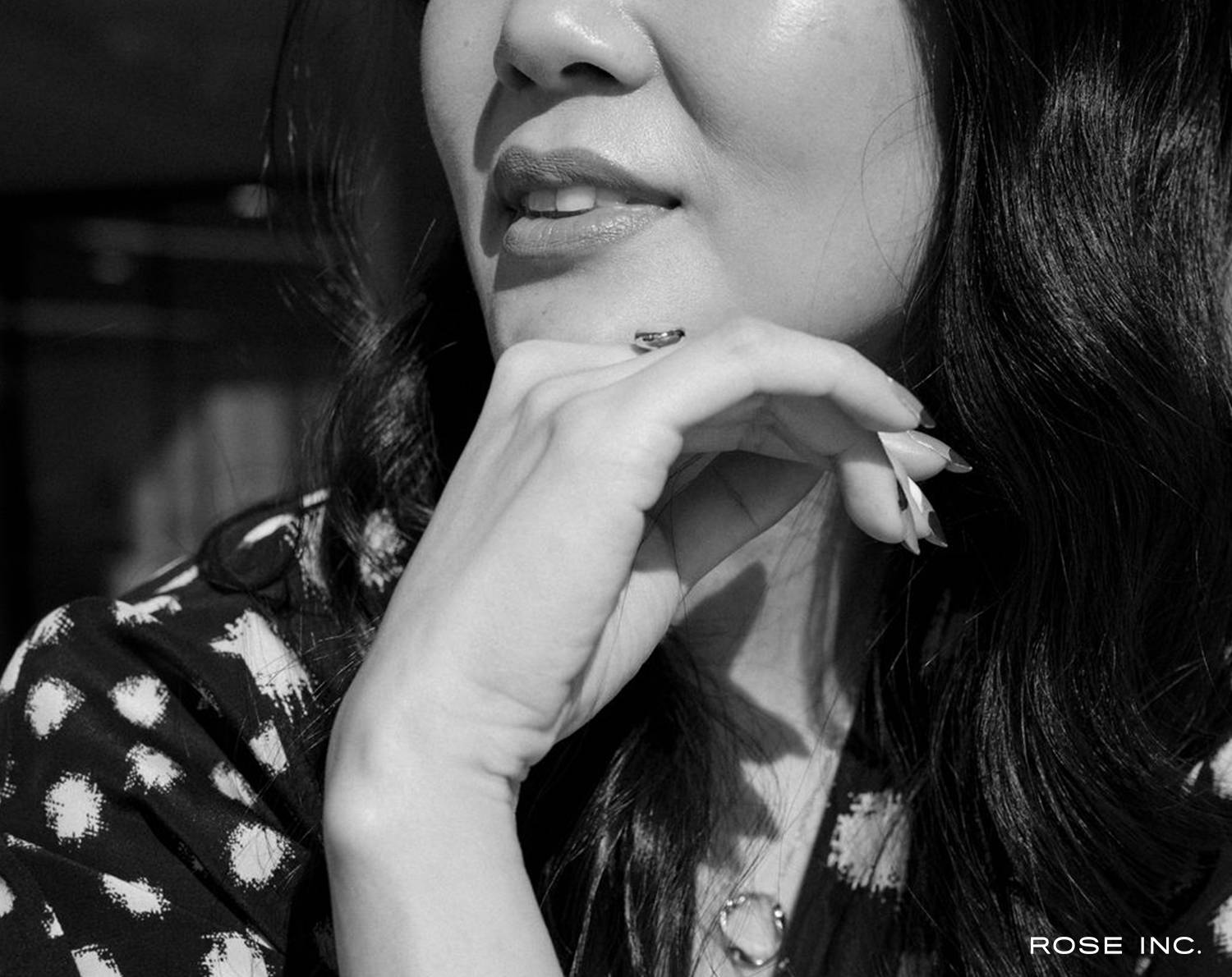 RHW:
What gets you out of bed in the morning?
ML:
My kids. Partly because I have to get them out of the house for school. But also, I feel motivated because we're working on some really exciting things at work. When I feel excited, I feel pumped and ready for the day.
RHW:
What keeps you in bed in the morning?
ML:
If it's a weekend and my daughter comes in and cuddles, it's the greatest thing in the world. 
RHW:
I'd love to know what you admire most in a man and what you admire most in a woman.
ML:
In a man, it's kindness. My husband is a great dad and he's incredibly kind and caring. My dad has a very ethical way of looking at things; he sets the standard of doing the right thing. I always admire that. And I admire honesty in men and women. As time has gone on, what I admire about women is having the boldness and the bravery to say certain things or do certain things. Because for so long, as women, we've been sort of put into a corner. So I love women who are willing to stand up for what they believe in. Even though sometimes they might be uncomfortable.
RHW:
I agree. Michelle, it's just been so fantastic. You have a huge wealth of knowledge and a really great way of looking at things. It's been such a pleasure to talk to you, so thank you and good luck with everything. I probably won't see you until you're a mum to three!