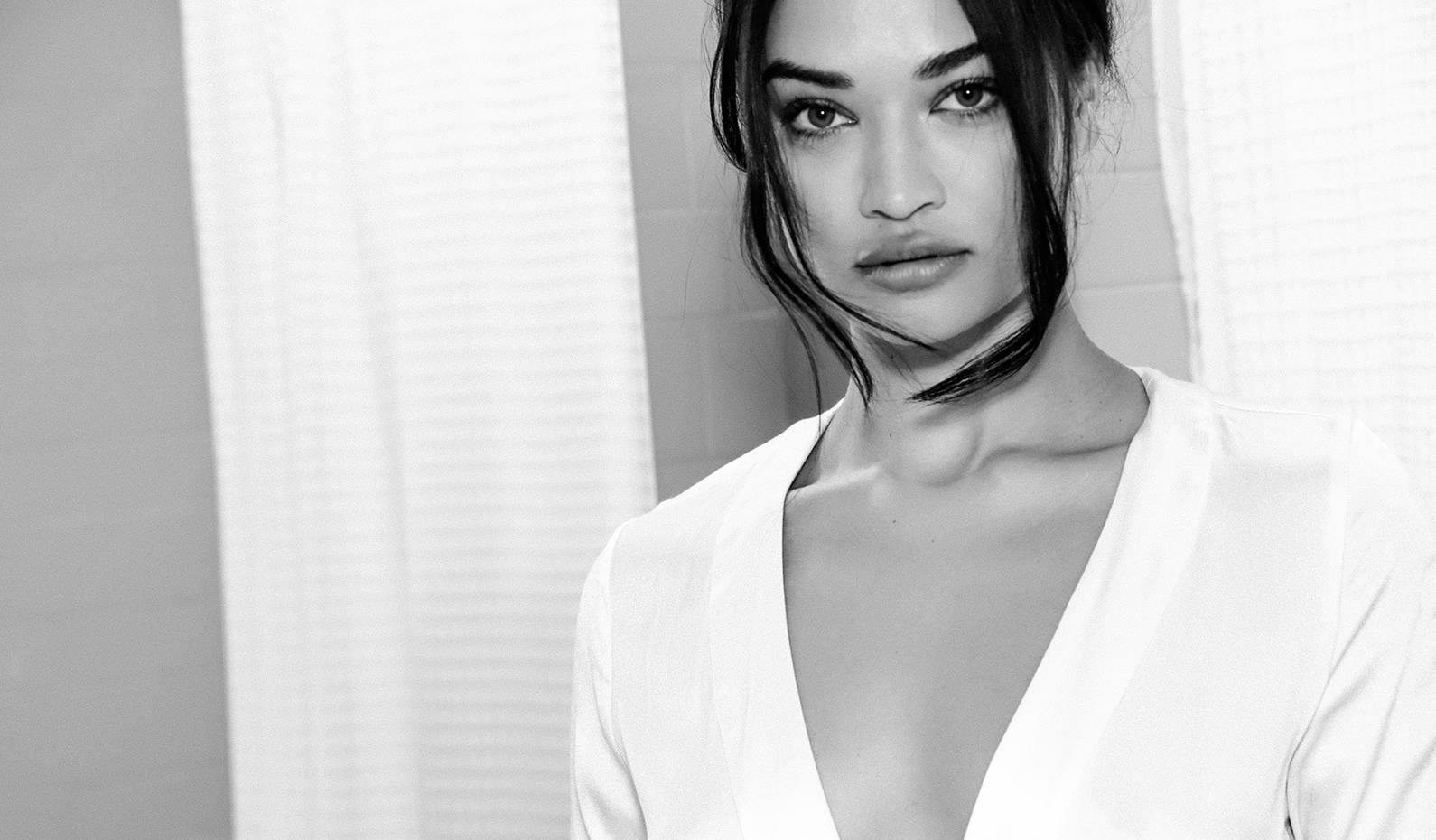 02 / 28
INTERVIEWS
The Go-See: Shanina Shaik
Nothing is subtle about Shanina Shaik's beauty. It's there in full bloom, whether she's walking a runway, posing for a magazine cover, or bare-faced on Instagram. Those eyes! Those freckles! And hello, that body. She's gorgeous, obviously—but she's ambitious, too, with her sights set on ever-greater goals. On the morning of her 28th birthday, she talked with Rosie Huntington-Whiteley about beauty, bullying, and the goals she's setting out to achieve. Below, their conversation unfolds.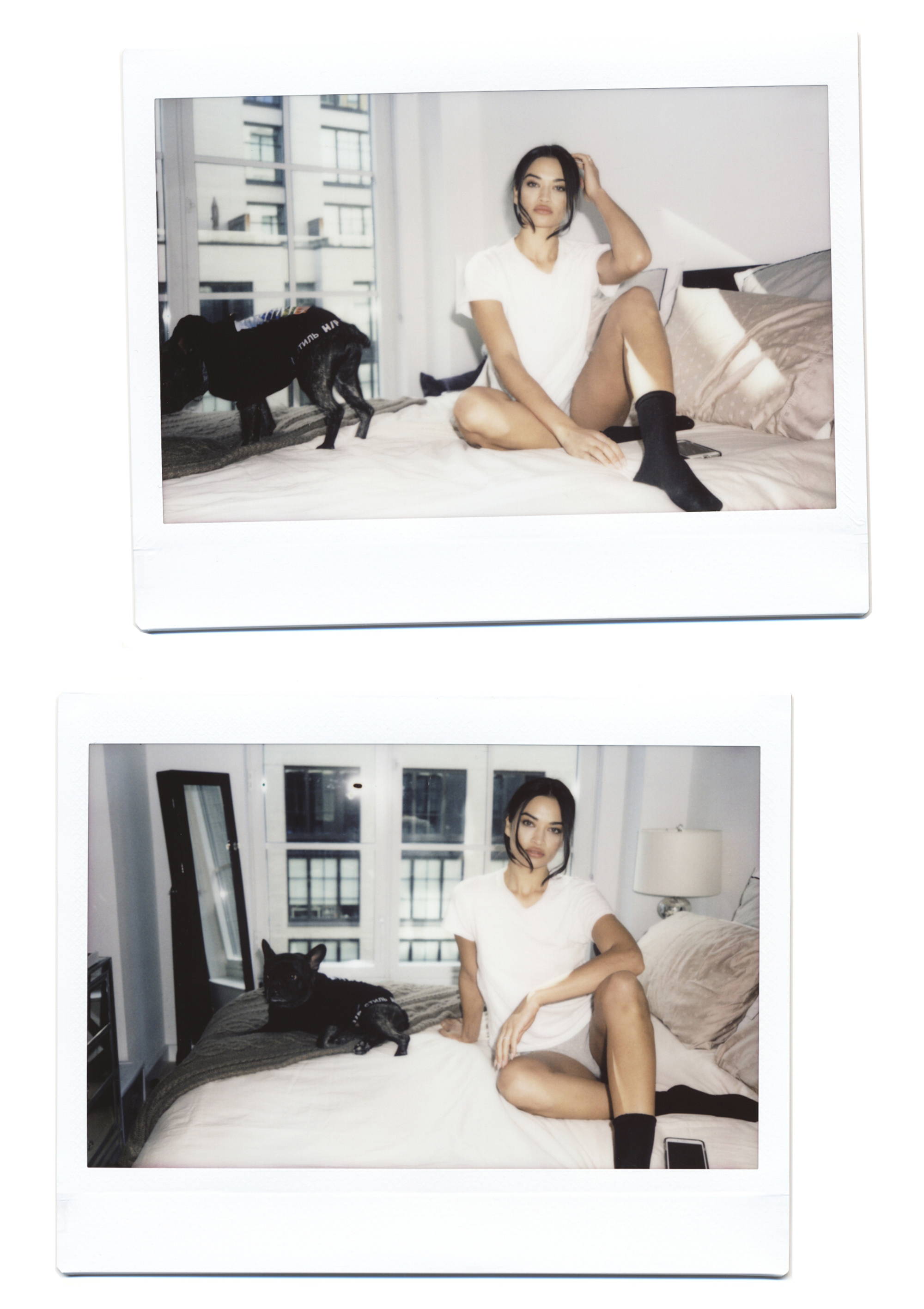 RHW:
Hi, Shanina. How are you? Happy birthday!
SS:
Oh, thank you so much.
RHW:
Two more years in your twenties, lucky you. How do you feel?
SS:
I feel good. Even years ago, I was like, "28 is going to be a good birthday." I feel like a new chapter in my life is beginning and I'm starting to really live life.
RHW:
My late twenties were great because you're still really young, but at the same time you're out of those late teens and early 20s with such angst and insecurity. The day I turned 25, and then beyond that, it just felt so different—such a different sense of confidence. I'm really happy that you're feeling that.
SS:
Yeah, I'm finally there. Exactly what you just said is how I'm feeling today—and recently.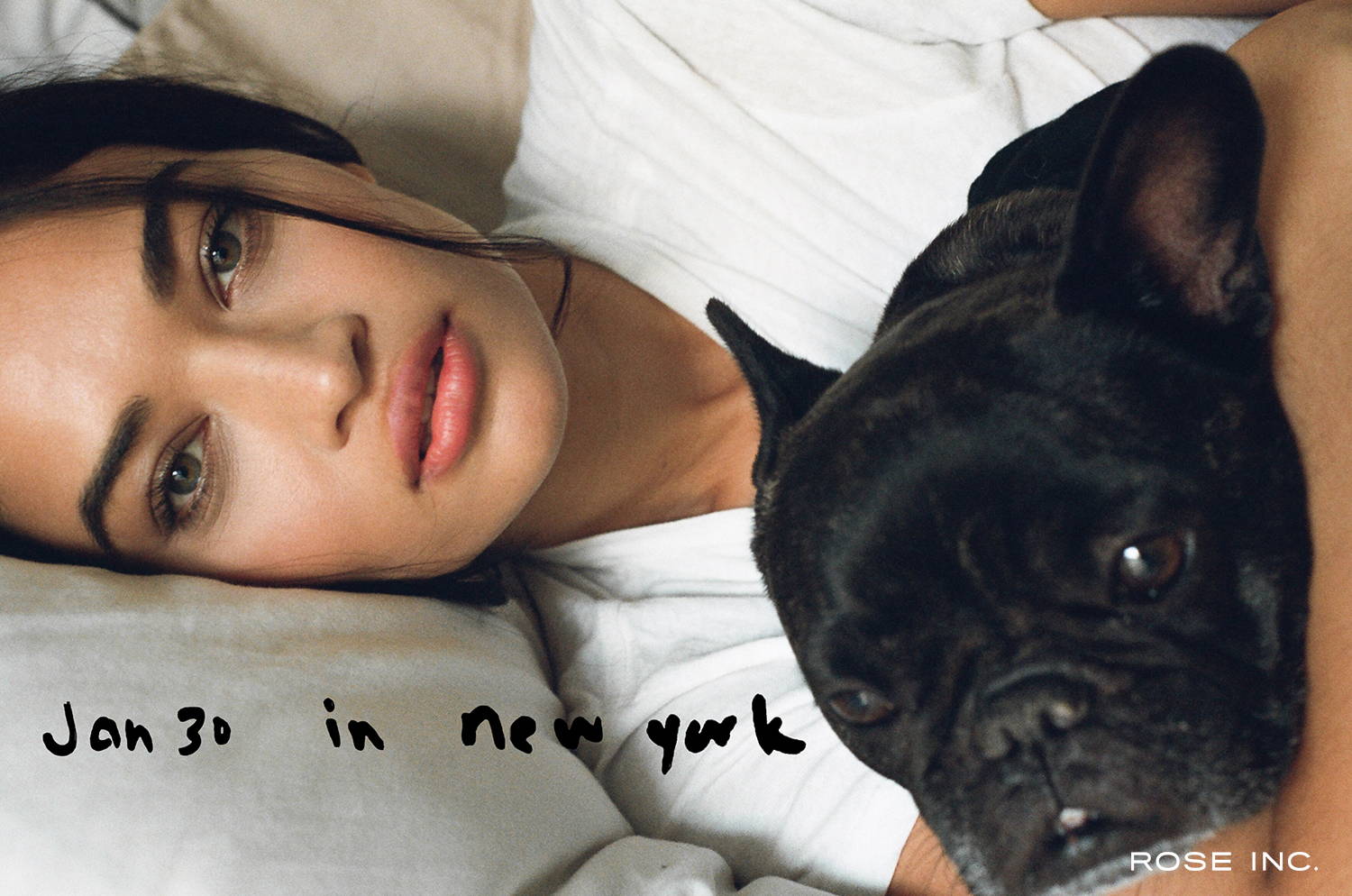 RHW:
Well long may it last, and hopefully it'll get stronger. I just read that you started modeling at eight. Is that correct?
SS:
Yeah. I was so young. I was in Australia and I was shooting catalog jobs for, you know, piggy-bank money. And then when I was 15, I was in the smart class in high school so I had to step back to focus on my studies. Then modeling came back again. I think it was just embedded in me to do what I'm doing today. So I moved to New York when I was 17—by myself, all the way from Australia. I don't think I'd ever seen snow or felt cold like New York when I got there. My plan was to try the New York market for three months. But I booked a job the second day that I was in New York. It was a hair campaign, and it was so much money. And the jobs that were coming up! Victoria's Secret wanted to see me, and I saw the president of Maybelline as well, so all these great, amazing things were happening. I felt like the universe was just saying yes to me, telling me that I was supposed to live in New York.
I feel like a new chapter in my life is beginning.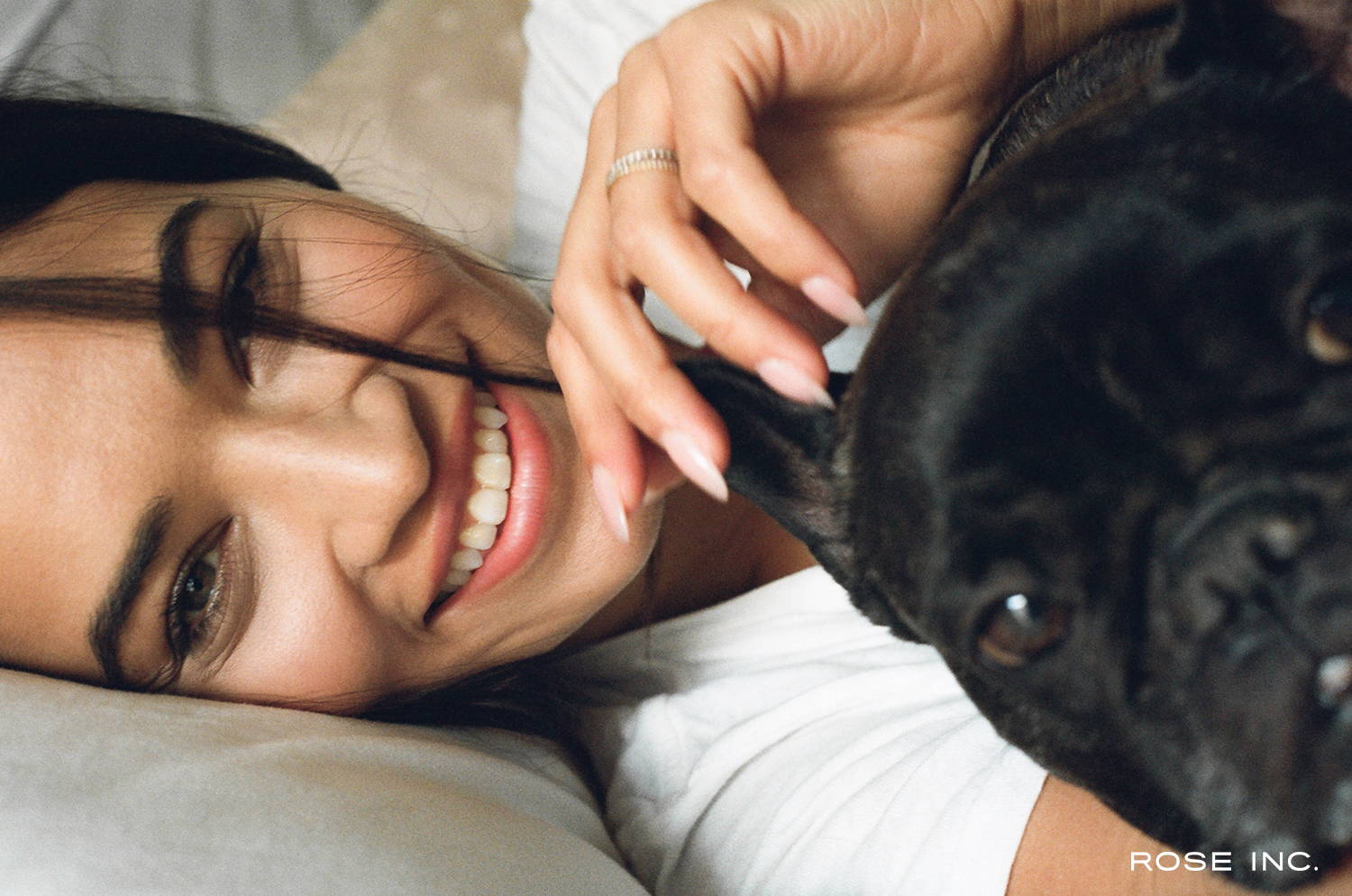 RHW:
And have you lived anywhere else? You are in LA a lot, am I right?
SS:
I'm bicoastal, between LA and New York. You know when you first think of modeling and you have to go somewhere like London or another place in Europe or somewhere for like three months? I had to go do that. I was in London for like three months living there and trying to model as well. So I was all over.
RHW:
I remember those days really well. So I was reading that you were bullied when you were a teenager.
RHW:
How did you get past that and develop the confidence that you have now?
SS:
I was about 14 when I was bullied by the popular girls in the school. It was a lot of name-calling and putting me down. My self-esteem became so low that I stopped going to school. My mum was a single mum, so it was up to my brother and myself to get ready for school in the morning. One day I told my brother, "I'm not going to go to school." I just didn't want to deal with the embarrassment, the hurt, the taunting. It was horrible.
My dad and my mum noticed that I was pretending to be sick so I wouldn't go to school. My grades dropped dramatically as well. Then I told my mum because it was just all catching up to me. I couldn't hide it anymore. My mum really supported me and guided me through being bullied. She told me, "You're going to make other friends, and it's best to stay away from the bullies. This is not forever, and they're jealous of you." I had to grow a new leaf and start being with new people in the school. Kids are cruel. They really are cruel.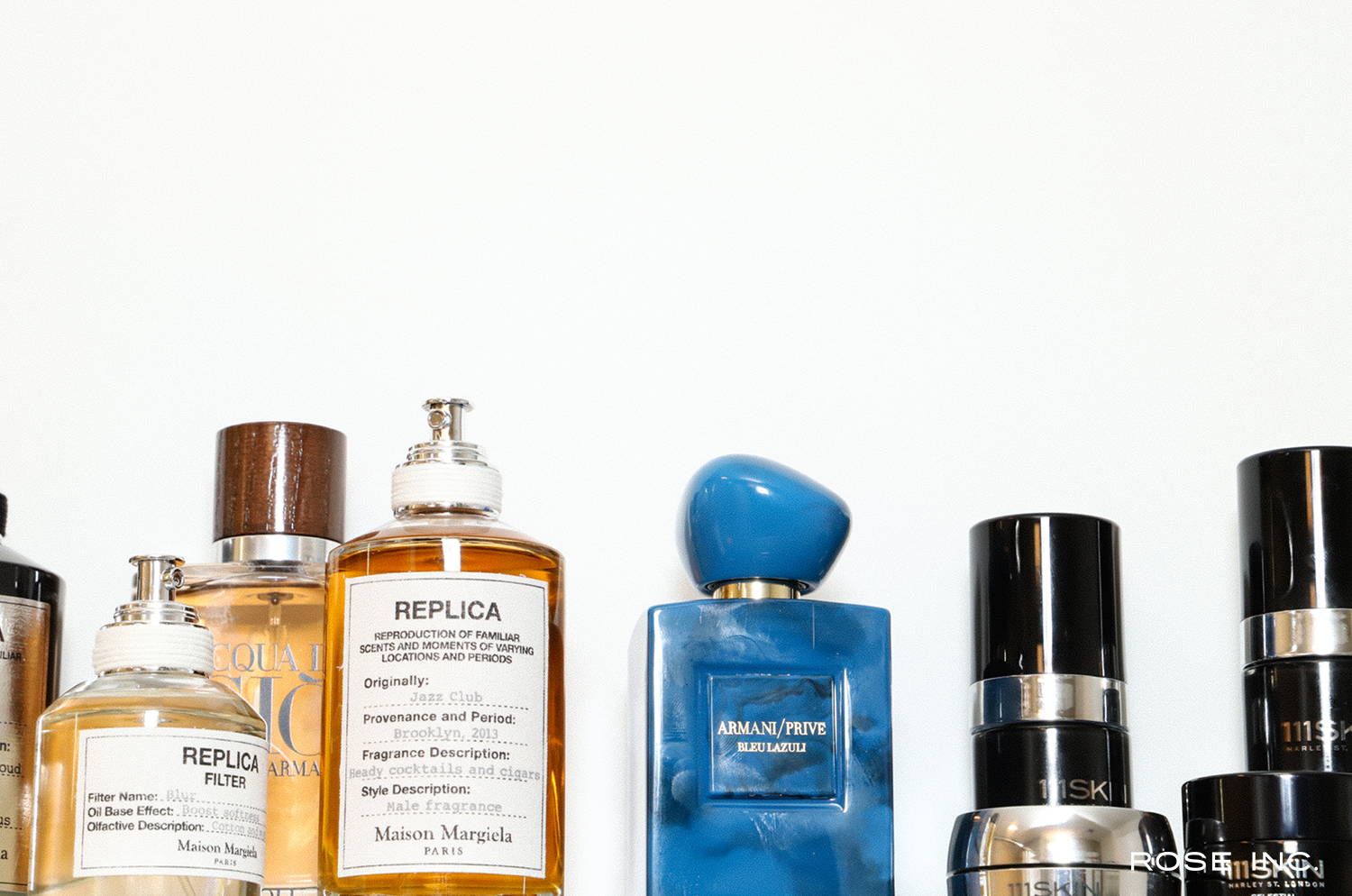 RHW:
It is so upsetting whenever you hear anything like that. Being a mum now, it really moves me, hearing that you found so much solace and support within your mother.
SS:
Well, it happens a lot. It's crazy to think that 12-year-olds are committing suicide because they're being bullied at school. I think everyone has an idea that, being a model, that we had life pretty easy and it was all grand and we were popular and all that. But you can be bullied for whatever reason. It doesn't matter how you look.
RHW:
Do you have any advice for a young woman who might be struggling with the same kind of situation?
SS:
Yeah. Know that there is support with social media now, and there's help lines as well. There's someone to talk to you even if you're embarrassed, or you don't want to talk to family first. But it's really important to tell someone, and know that you are not alone. There's always someone there to help and listen, to guide and support you—and you will be okay.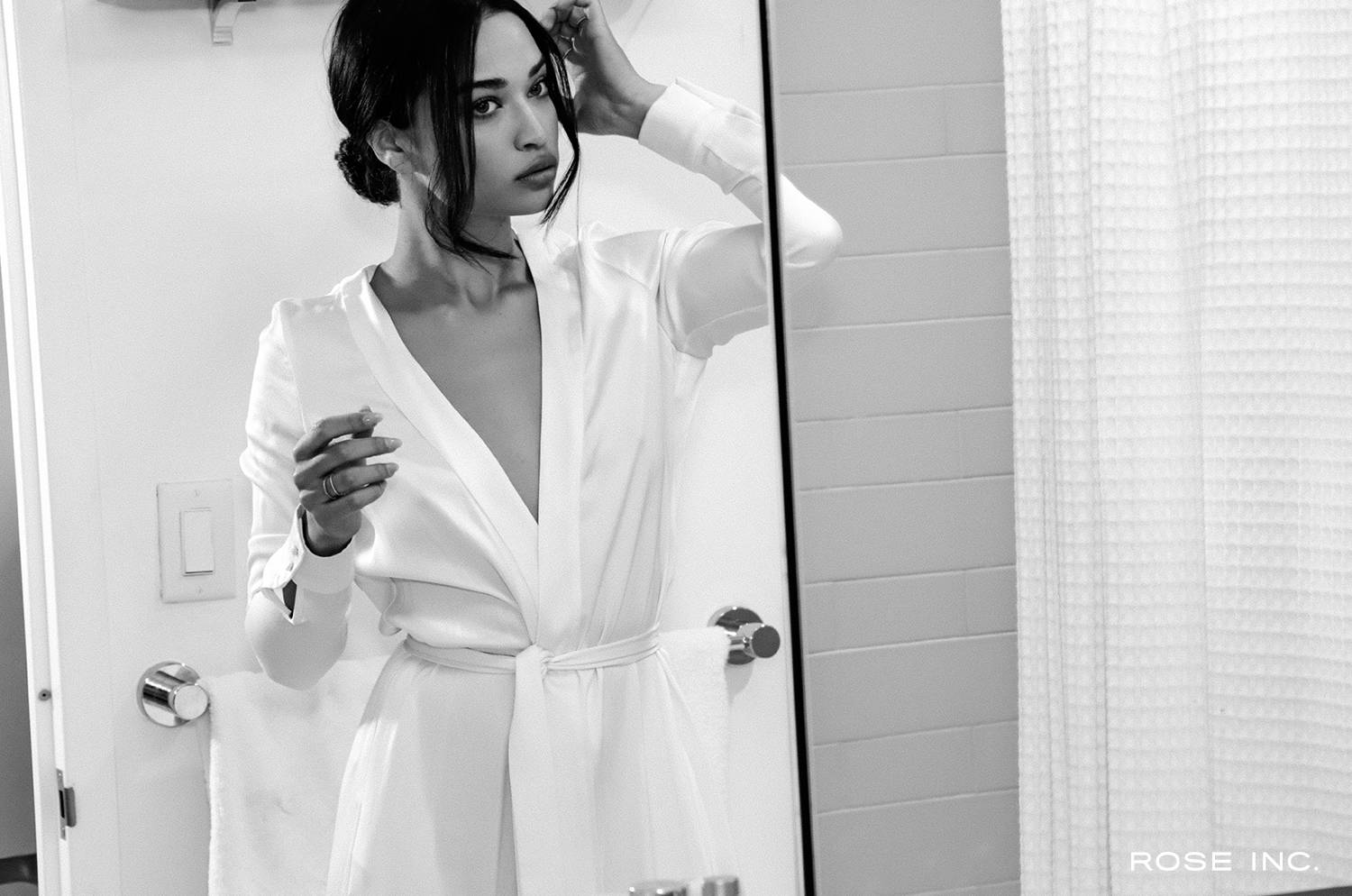 RHW:
Okay, so I'm going to switch gears onto a slightly lighter note. Are you a beauty-obsessed girl like me?
SS:
Yes, I'm like you. I say my hobby is to look after my skin. It's oily, so I really had to do my homework and figure out things that worked for me. I really stand by Dr. Barbara Sturm and her products. And also she has these great anti-pollution drops, super anti-aging serums as well. What I love about her products is now that she has products not just for women of one color; she has lots for darker skin tones as well. Mario Badescu is one of my favorite skincare lines as well. Their seaweed cleanser calms my skin and evens out my skin tone, and kind of reverses any breakouts as well. Just yesterday I bought a little mini steamer for my face.
RHW:
Oh, I've been wanting to try one of those. where did you get it?
SS:
From Vanity Planet. It's literally a mini steamer and it's just like you're at the spa.
RHW:
I'm going to get one.
SS:
It's really good. Then usually, I have a facial maybe once every three weeks or so. I go to Sandra Velandia in New York. She knows everything about skin and she does these crazy facials. My favorite place is Melissa at Skin Thesis in LA. I go to her all the time. I have this facial called the black diamond facial. It's like a zapping laser, so it gets rid of any pigmentation and evens out your skin tone. My skin is so plump and juicy after I leave her.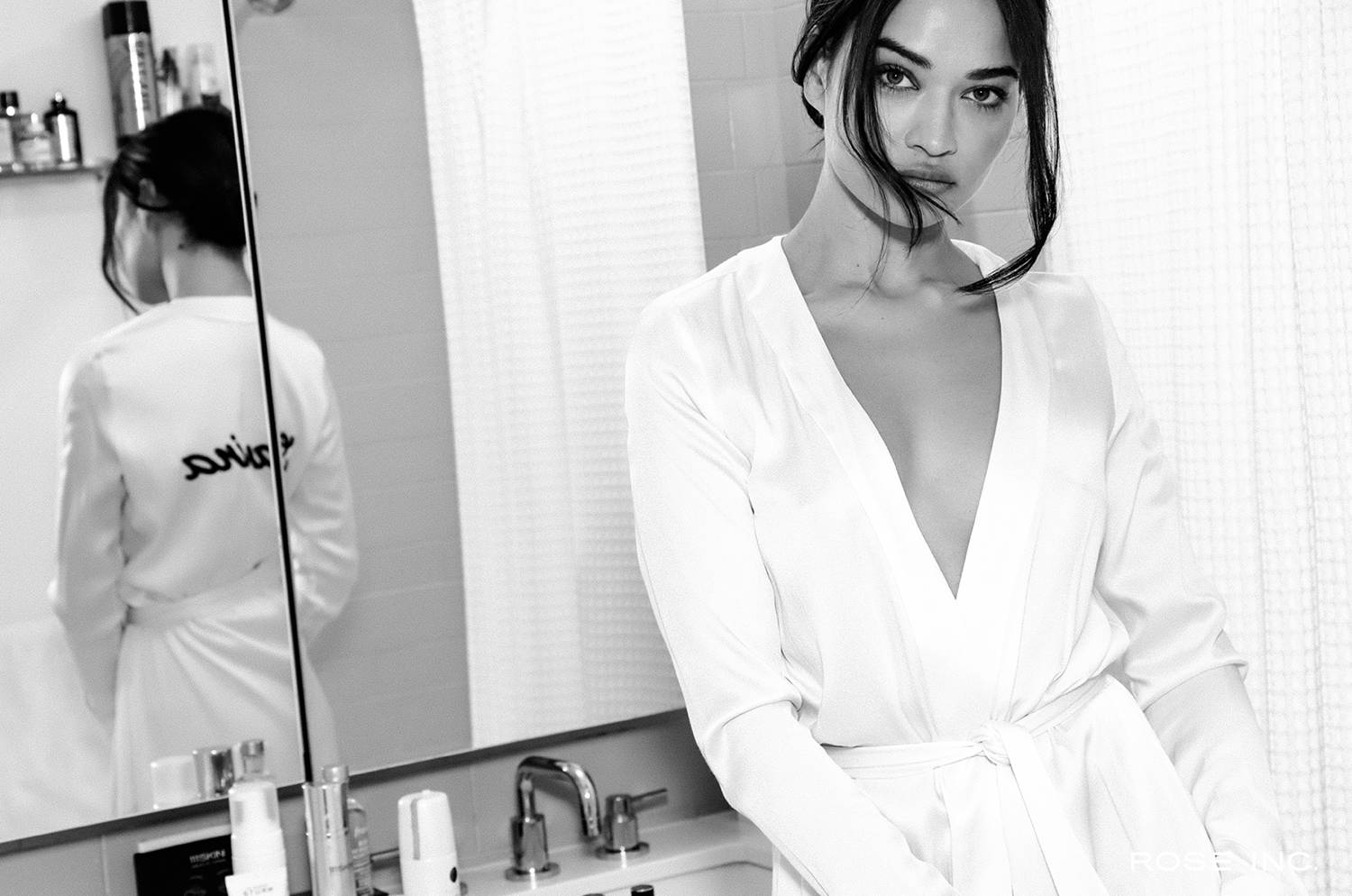 You can be bullied for whatever reason. It doesn't matter how you look.
RHW:
How do you find out about these people?
SS:
It's all through recommendations through my girlfriends. And also just trial and error. There's some places where I've gone to and they're amazing people, but it just doesn't work for me and my face. There's another lady in London that I absolutely love too—Jasmina Vico. She's in London, but she comes to LA every now and then because she works with all the movie stars. They love her so much because she makes their skin so poreless. It's amazing.
RHW:
I'll have to check her out. It sounds like you're always jumping on a plane, so how do you deal with the toll that flying takes on your skin?
SS:
Drinking lots of water. I find with anything, though, it's about looking after yourself from within. I find that having vitamins is so important for your skin and just your body and your gut. If your gut health is off, it affects your skin and everything around it. So when I'm traveling, I make sure I'm dosed up with a lot of vitamins. And then a mask is always important. 111SKIN have an under-eye mask that I love.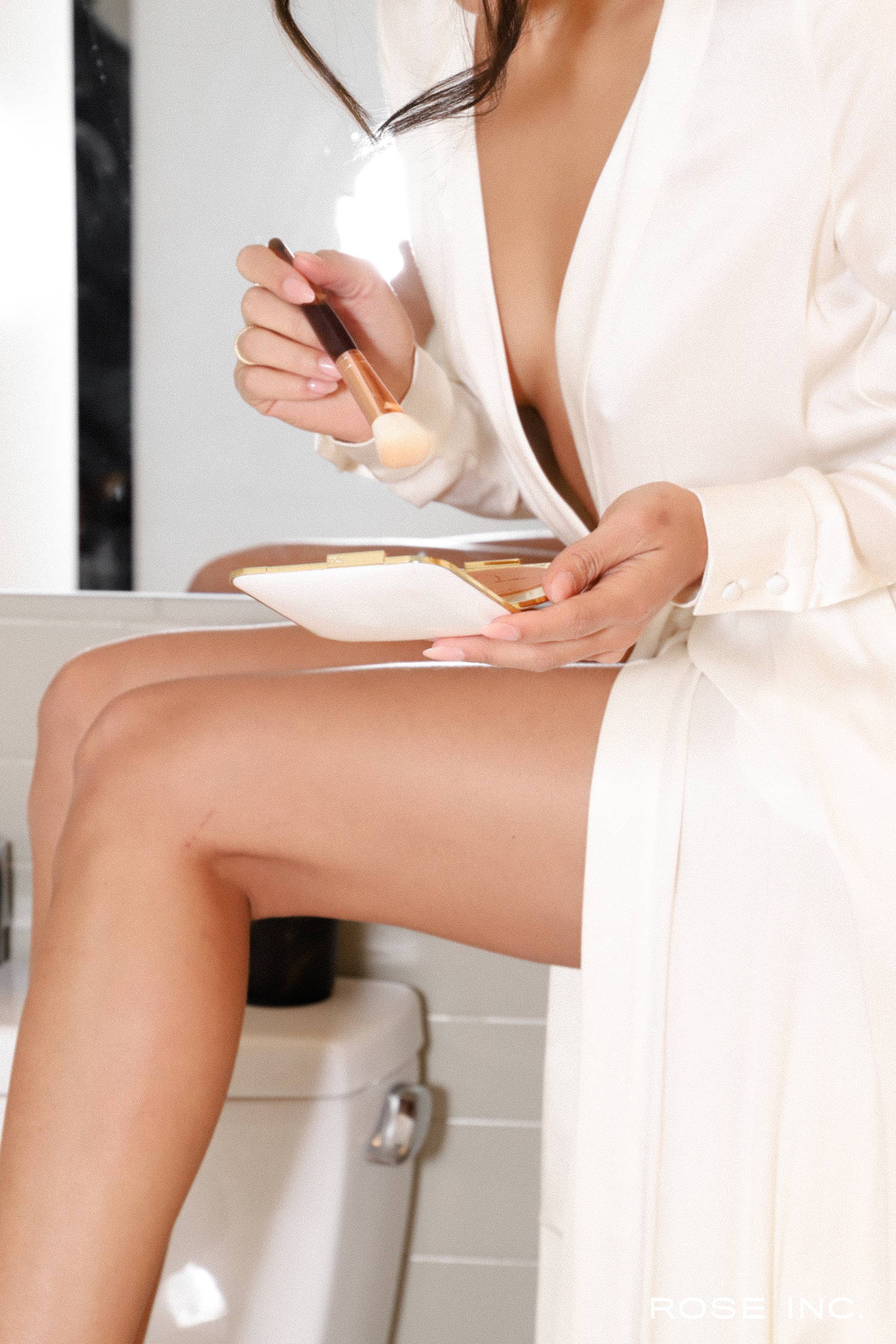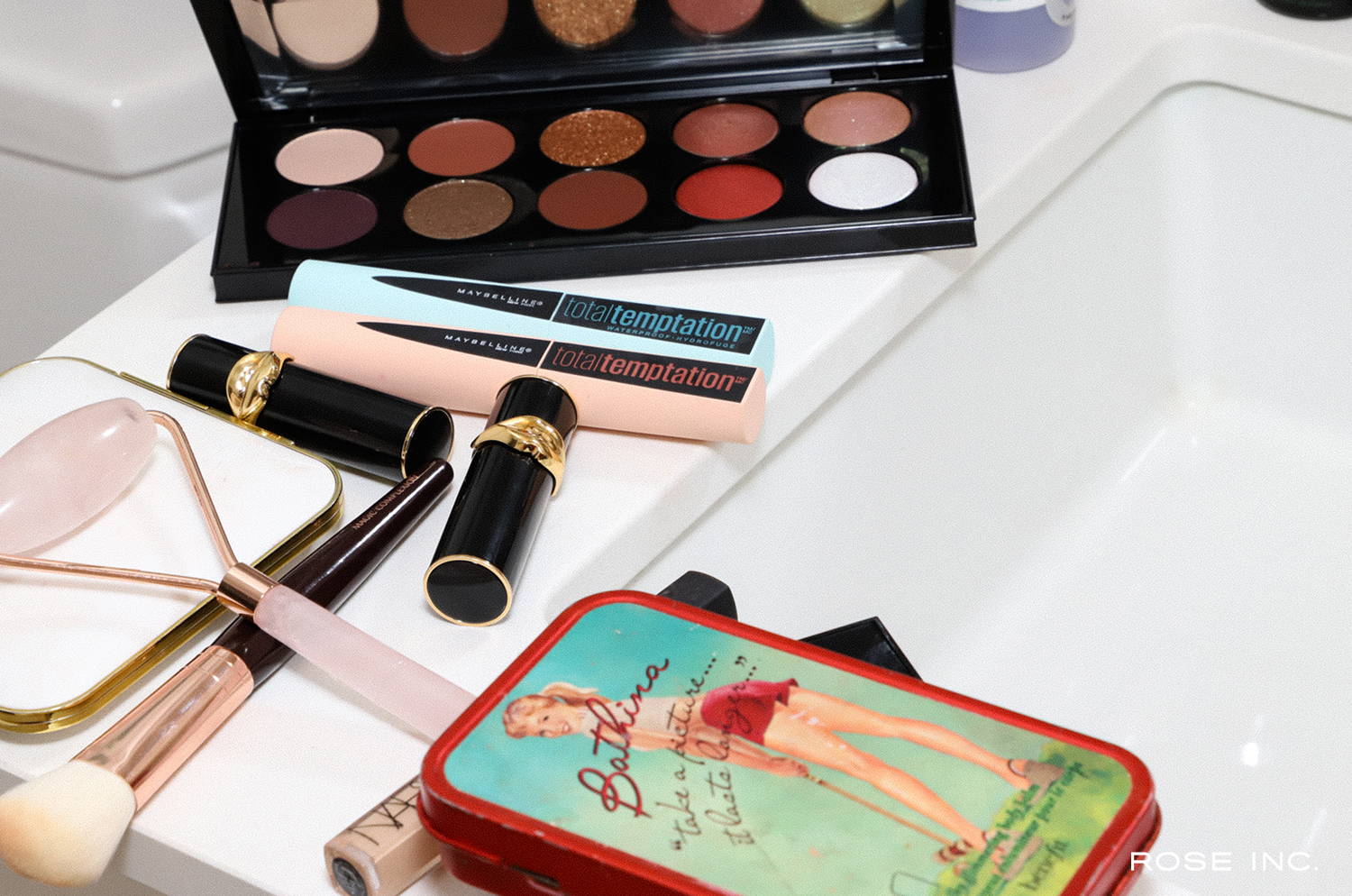 RHW:
Shifting to makeup, if I came and rifled through your makeup drawer, what would I find? What are some of your favorite products?
SS:
I have so much makeup, it's insane. I love Pat McGrath's eyeshadow palettes, and Nars has a matte pencil lip thing that you can smooth on. I just lost my favorite one, so I'm pissed about that. Then I always have a Maybelline mascara, always.
RHW:
Great Lash, yeah. I used to use that all the time. That's one of my first favorite mascaras.
RHW:
In terms of application, you likely must have picked up so many beauty tips over the years without even realizing it.
Do you have any that you can't imagine not living with now?
SS:
Making sure that the skin is clean and clear before you begin, and for concealer, I love just using my finger. I find the product seeps into the skin better than using a brush. And even using your finger for a smudgy eye in eyeshadow—sometimes you don't even need the brush. What else? I think that's about it.
RHW;
Those are great tips. So what does an off-duty makeup look look like for you?
SS:
I'm super minimal. I'm just wearing a concealer and a little bit of mascara, and maybe like a nice red lip. I find a little lip brightens your face and just makes you look more awake.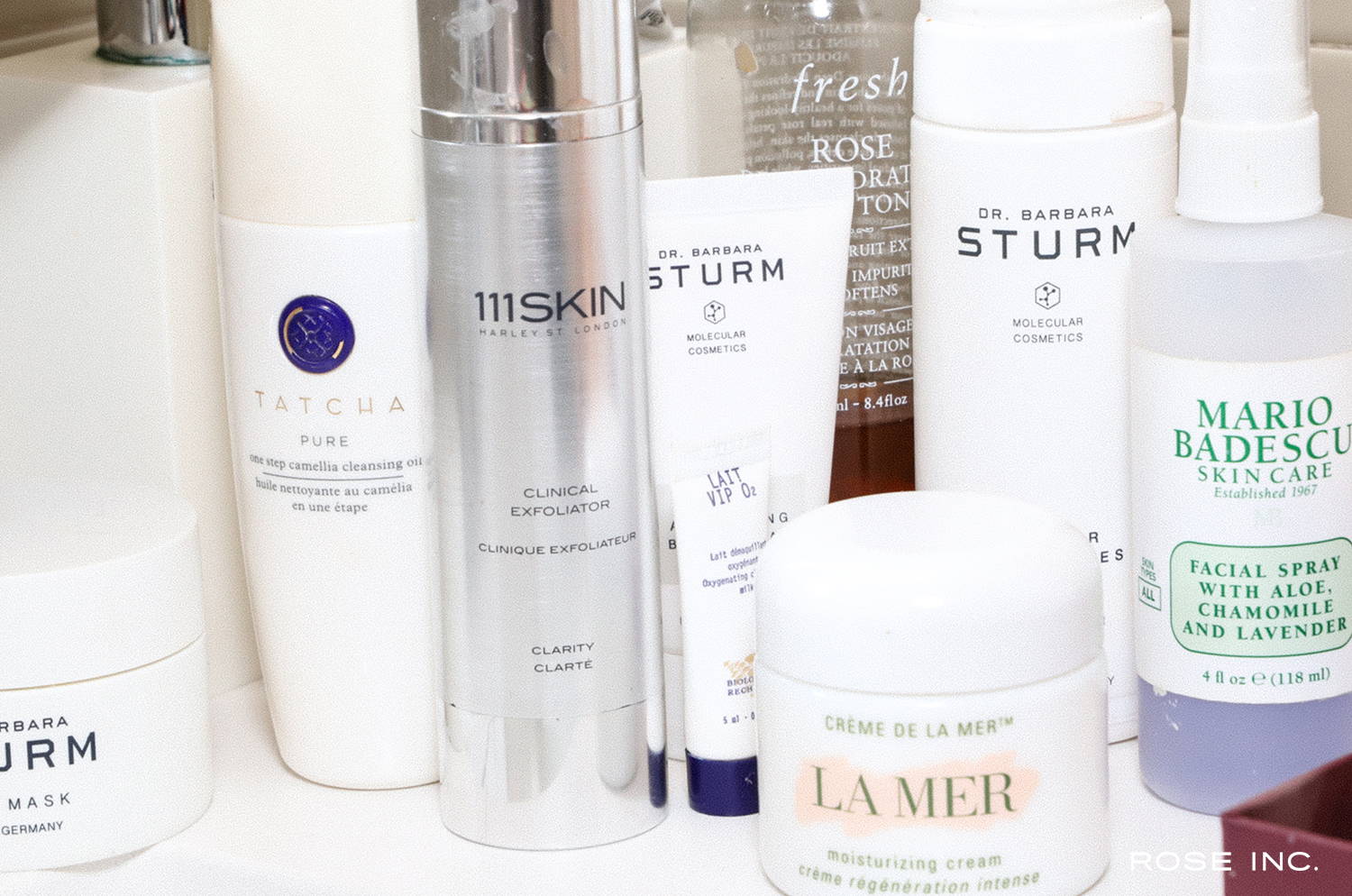 RHW:
And then what about for a night out?
SS:
A really sexy, bronze-y look with smoky eye makeup. Remember when Tom Ford was doing Gucci and Versace, years ago? I love that glam, sexy look for a night out. I like to use a lot of bronze and brown tones. I like to play with color every now and then, but I'll usually have a makeup artist do that if I'm going to an event.
RHW:
Leave it to professionals.
RHW:
Then, obviously, you've got a banging body. So tell me about how you keep in shape and stay strong.
SS:
Oh gosh, thank you. Pilates is my go-to workout, and it's really great when I'm traveling as well. So I bring my gym with me, and that's just bands or just ankle weights. Now I'm mixing up my workouts with dance as well. So a lot of my cardio is mainly just jump rope and dance. At the moment I'm doing dance class as well, so it's just like a little hip hop and twerking.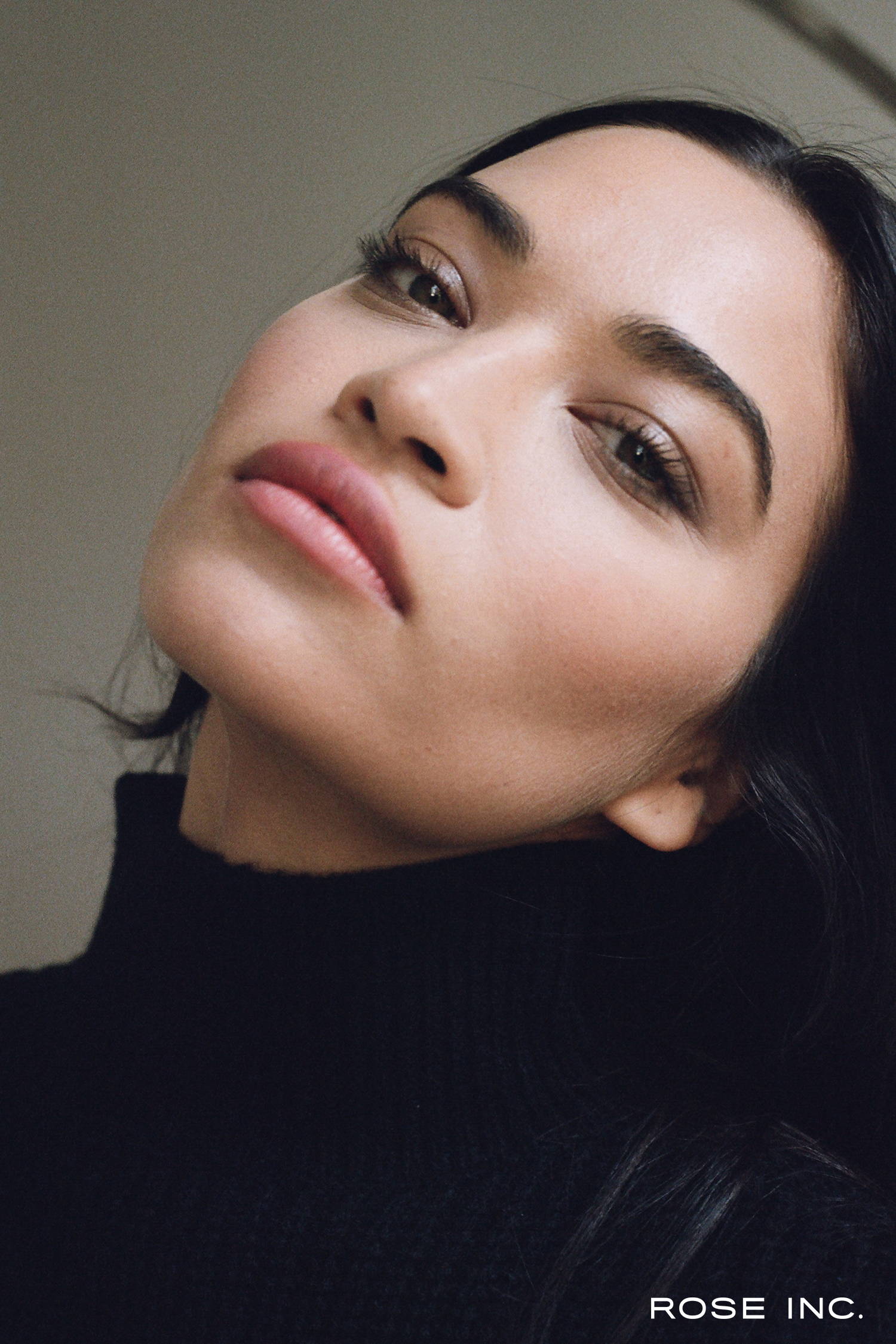 RHW:
Well, Shanina, I know it's your birthday and you probably have lots to celebrate, so—last question. What do you dream of? what are your big goals, I suppose?
SS:
I add to my dream board all the time. All those things on my dream board I want to conquer. Eventually I want to have my own business, be an owner-entrepreneur. Personally, I'm thinking about a family and when to settle down and have all that as well. But there are so many things on my dream board that I need to tick off and want to do, and hopefully I'll do some more movies as well. If I can do all of that, I'll be very happy.
RHW:
You're a girl after my own heart: ambitious and purpose-driven. I wish you so much luck with all of that.
SS:
Oh, thank you so much.
RHW:
I hope to see you in person soon. Have a wonderful birthday with your friends and family, okay?
SS:
I appreciate it. Bye!
Photographed in New York by Ford.