12 / 16
INTERVIEWS
The Go-See: Martha Hunt
On the cusp of the 2020s, it seems that some people still believe a woman can be drop-dead gorgeous or smart as hell—but not both. For those few who cling to this outdated myth, we must ask, Uh, have you met Martha Hunt ? Because this is one bright-eyed babe who has it all: intelligence, humor, kindness, empathy, and a pair of Victoria's Secret Angel wings to boot. Here, she speaks with Rose Inc. about her eternal optimism, the power of mindfulness, and her advocacy on behalf of other people who have scoliosis.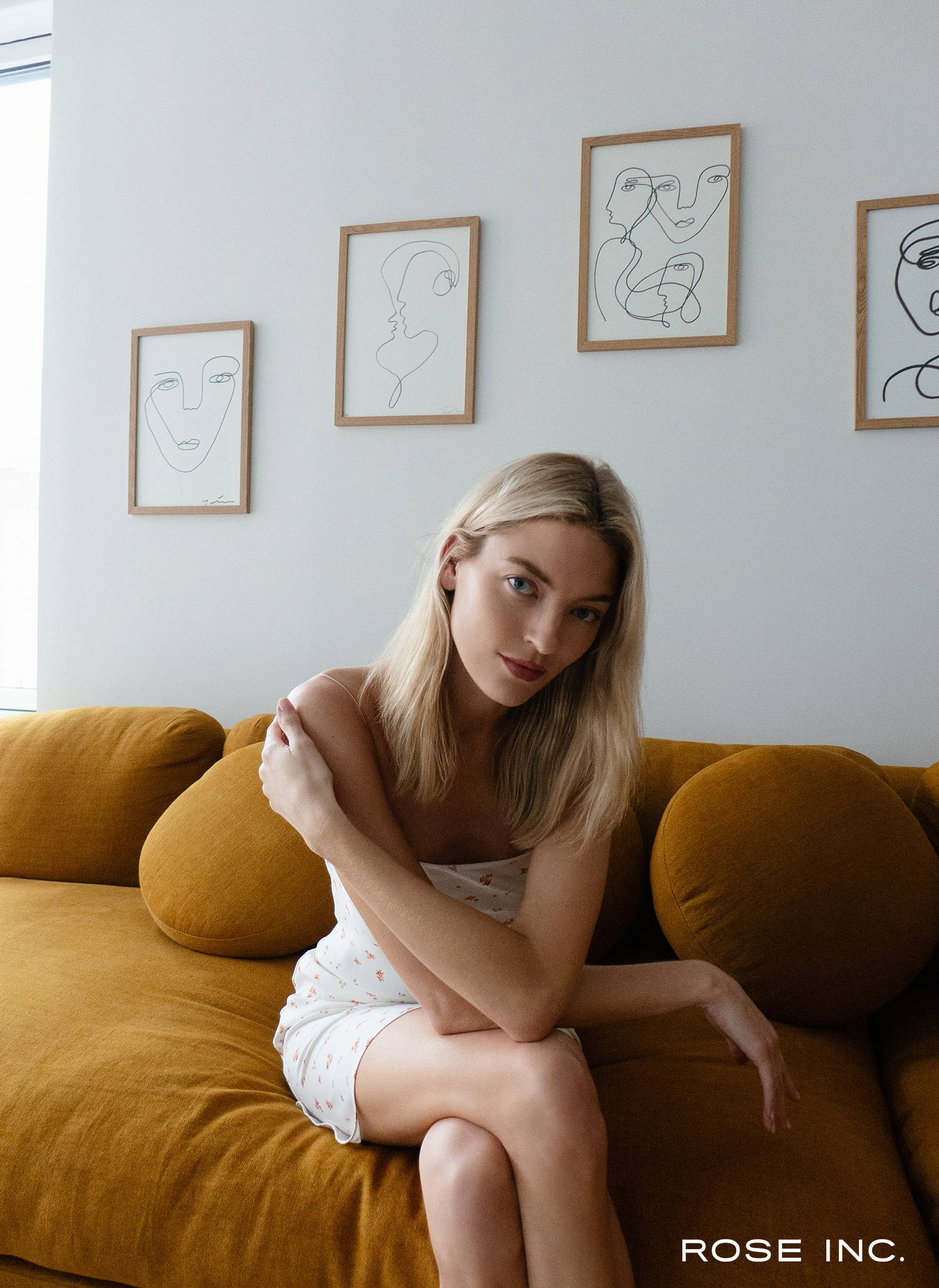 RI:
When you were growing up, did you want to work in the fashion industry? Or did fashion find you?
MH:
It's a mix of both. I knew that I wanted to do something different; I'm from a small town in North Carolina, and I knew I wanted something bigger. I'm lucky that modeling and I found each other. It's given me this wonderful platform. I've been able to travel the world and realize a lot of those dreams that I had growing up.
RI:
You travel a lot for your career. Have any experiences shaped you more than others?
MH:
Absolutely. Through traveling, I've learned about so many different cultures and it's given me a better understanding of people. I've realized how our backgrounds affect our personalities, how we come across, and first impressions. Living and working with people from all over the world has helped me understand that sometimes, things that may have come across to me as offensive are just a cultural difference. We've all been shaped differently by our respective cultures.
RI:
Do you see yourself as an optimist?
MH:
I've always been an optimist. I don't think I've let myself be any other way. I've not been afraid of challenges, even if it's made me feel really uncomfortable. I've not been afraid of failure; I've learned that failure means you're going to grow. Sometimes life gets hard, but if you don't look at the future optimistically, then it's going to be really hard. Lately, I've taken on a lot, and it can be overwhelming. But I'm welcoming opportunities that give me more control over my life. I really like that feeling, even though it's uneasy and overwhelming. 
RI:
As you're starting new endeavors, have your looks ever been a hurdle—as in people not taking you seriously?
MH:
I have run into that. I think it's important to surround yourself with the right people. Not that you need that validation, but it helps to have people on your side who are advocates for you, who have faith in you, and who you can work with as a team. That's one tool to overcoming the "She's just a model" attitude.
RI:
Yeah, there's that stereotype that models are dumb. 
MH:
But if you were dumb, it would be difficult to navigate this industry.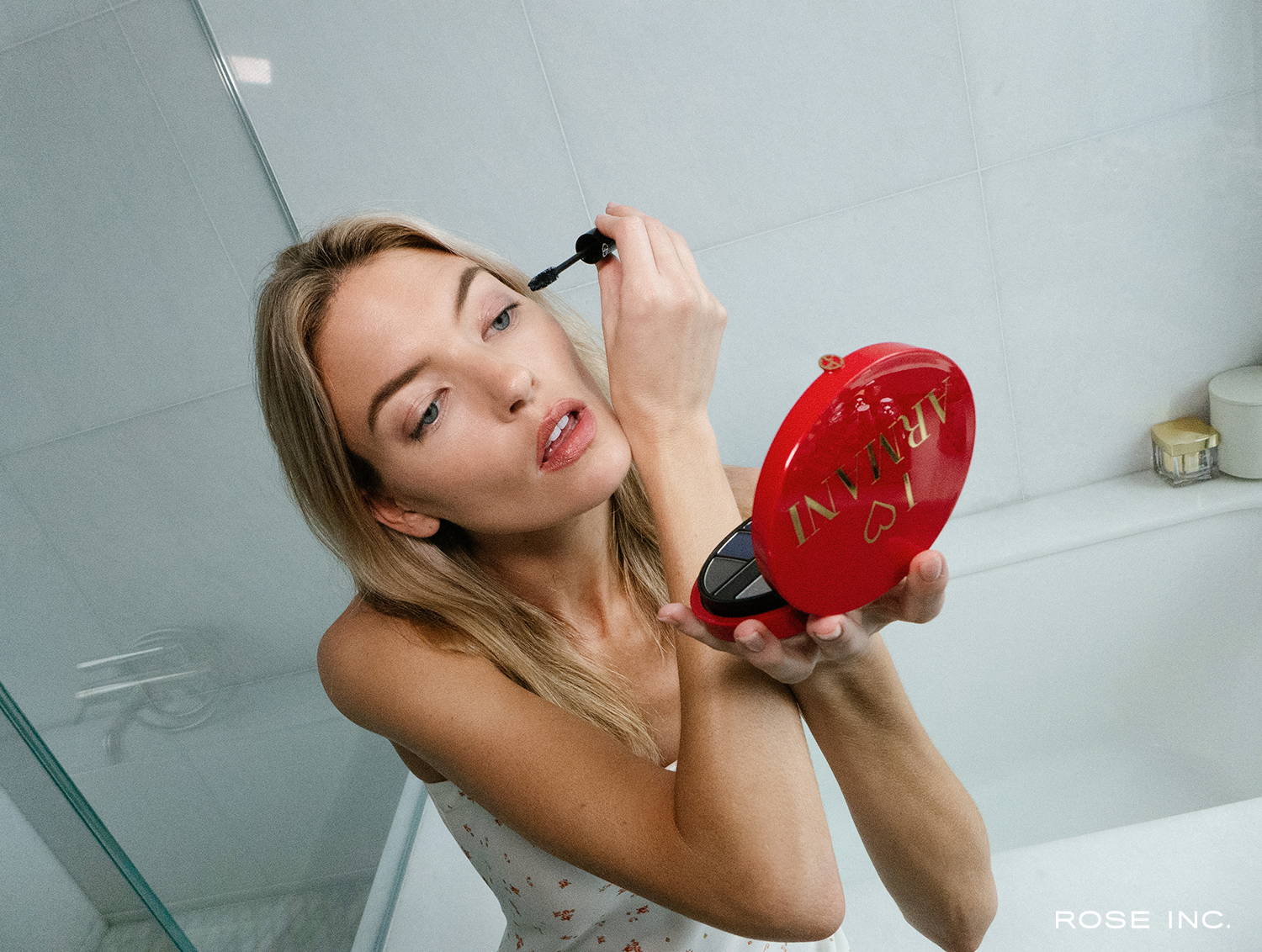 I've learned that failure means you're going to grow.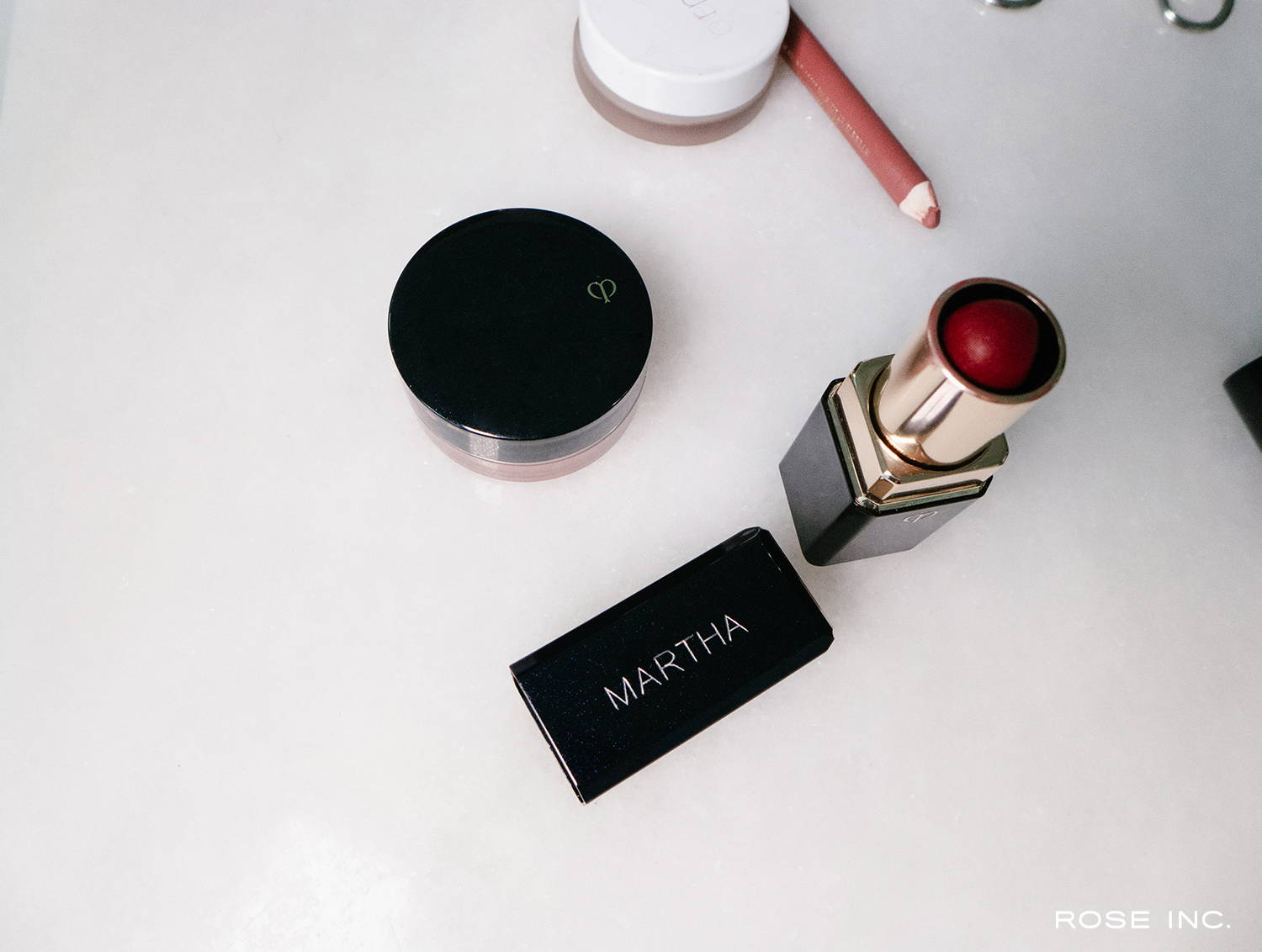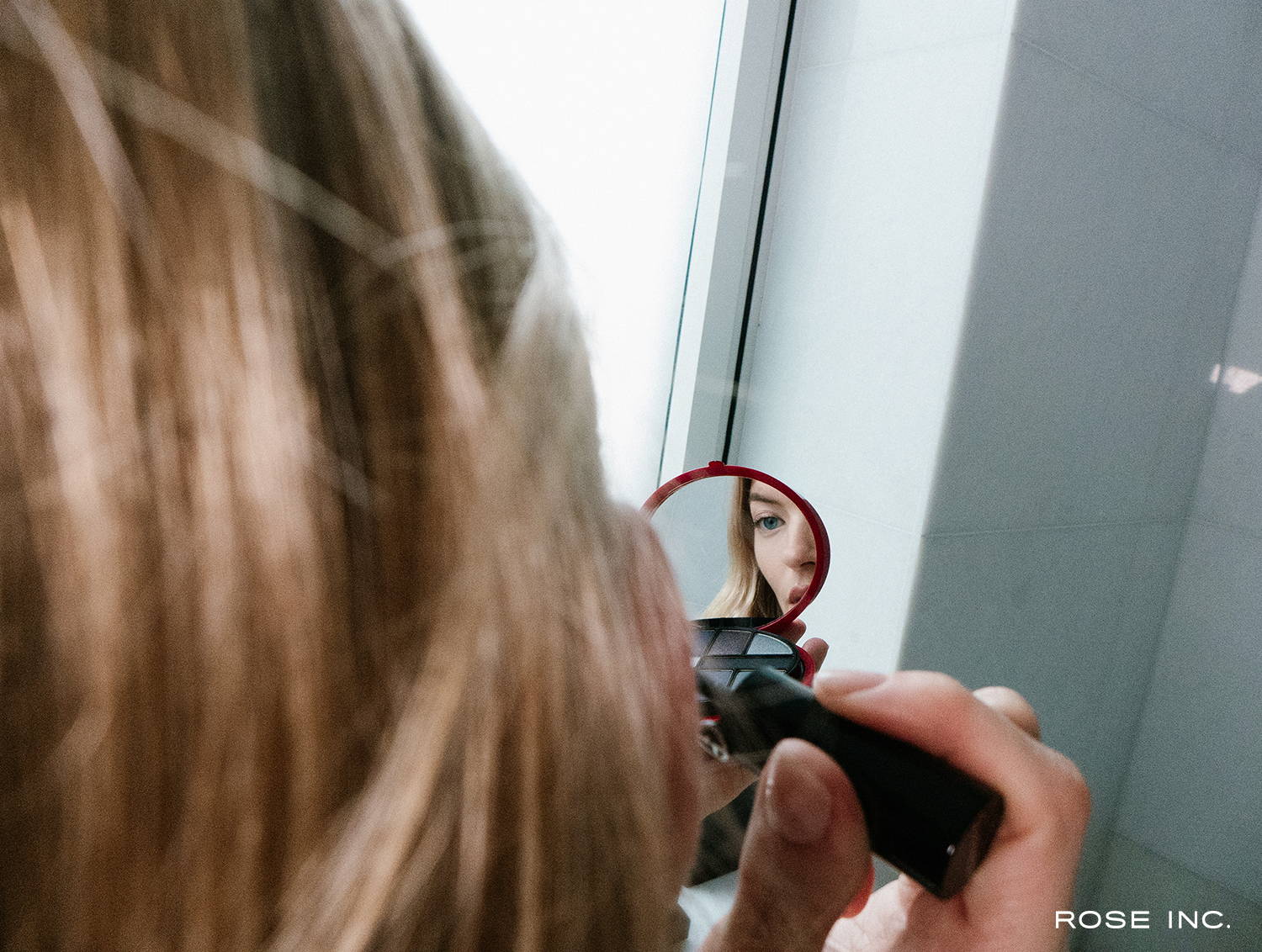 RI:
Or any industry. But women in general are often underestimated in the workplace.  
MH:
I feel like it's all about superseding people's expectations when you're female. They don't see it coming. All of a sudden, you come out of left field with these really exciting ideas and concepts—and everyone's just blown away because they had a certain expectation of you. I've definitely encountered that quite a bit.
RI:
Is there any career wisdom that has resonated with you?
MH:
It sounds corny, but I've had this personal mantra: Challenge yourself every day. When shoots were really frustrating or times were hard, I knew I just had to get through it. I realized that those experiences would help me grow. So I would tell myself to not be afraid of challenges, even if it means risking failure. It's going to feel a little scary and uncomfortable sometimes, but embrace that feeling. You will ultimately grow from that.
RI:
That is wise. Do you still practice meditation?
MH:
I do. I'm a big advocate for all types of meditation and for mindfulness. I think it really, truly helps elevate people and helps them realize their dreams. I took a Transcendental Meditation course at the David Lynch Foundation, and I learned how to do it. They give you your own private mantra, and it's your vehicle to drive you into mindfulness.
Ideally, I practice twice a day—not always, but you definitely get the most benefit when you practice twice a day. A lot of us will end up saying," I don't have time to meditate," but there are always a few minutes that we [find time for] social media. 
RI:
Actually, what is your take on social media? Do you read the comments?
MH:
I definitely engaged more with that part of it in the beginning because it was hard not to. I've blocked negative accounts, and I pretty much avoid reading comments at this point. I mean, I'll read comments on my own page and engage with my audience. Those are usually fine, but as far as reading what other people have to say about me elsewhere, I just do not look.  
I have a social media project about scoliosis. I have scoliosis; my rib cage is twisted, and my clavicle isn't perfectly symmetrical. But I spin the whole social media thing into something positive by using my disability to help people in the scoliosis community boost their confidence.
RI:
Let's switch gears and talk about beauty. Are you someone who loves products? 
MH:
I'm very spoiled because I receive so many products. I'm not going to lie, that's a big perk to the job. I tend to think less is more, but I still do a daily beauty routine, especially with skin care. 
RI:
What is your skin-care regimen like?
MH:
My skin is on the dry side, so it's always very thirsty. I probably do a sheet mask or hydrating mask once a week, and I'll exfoliate maybe every two weeks. It's taken a while for me to figure out what works best for my skin. I still have my little breakouts here and there. I always use a gentle cream cleanser, serum, and a moisturizer. I use Clé de Peau quite a bit. I find their products really hydrating; their toners are good. I like 111 Skin sheet masks a lot. And I wear SPF every day.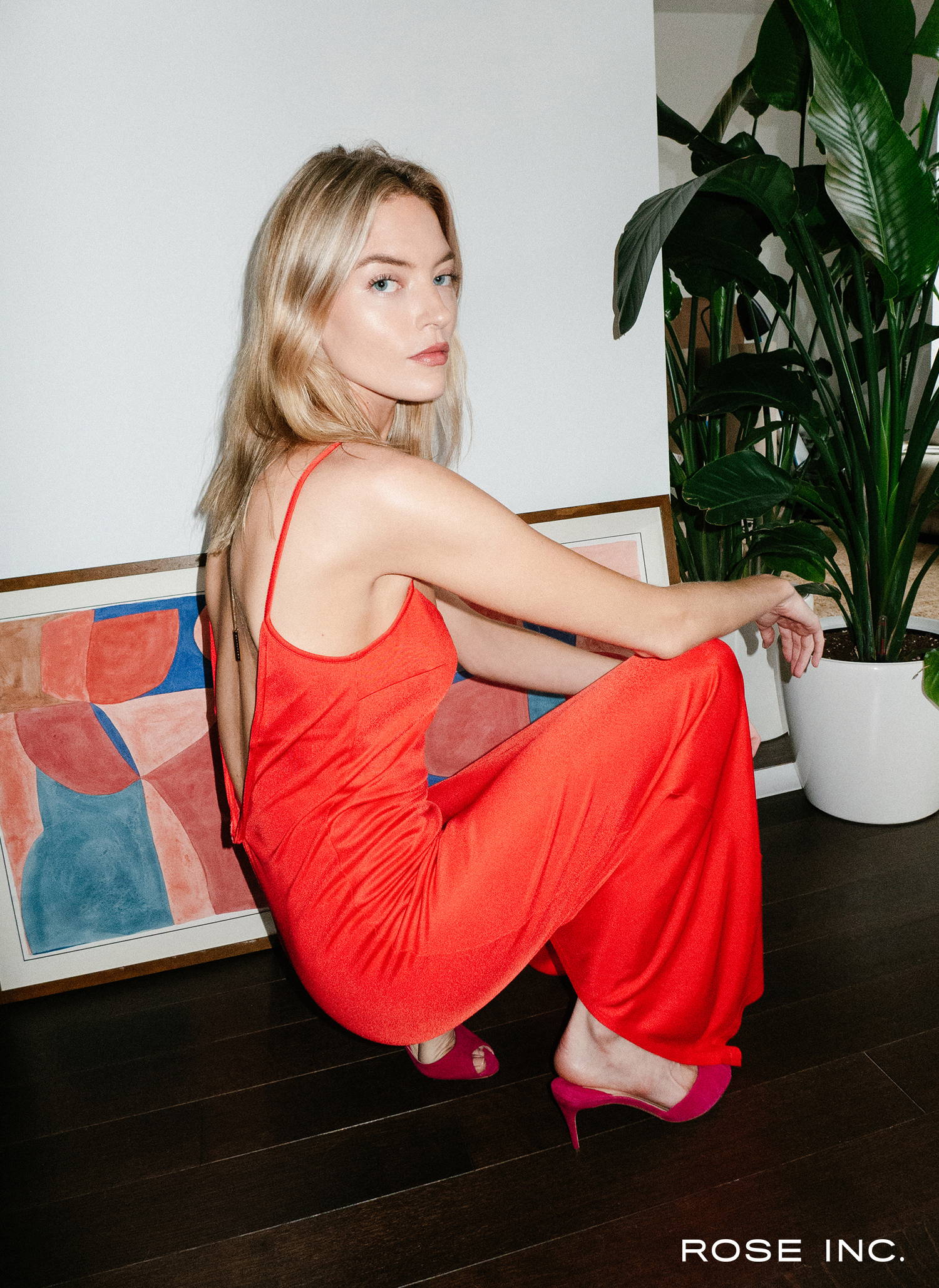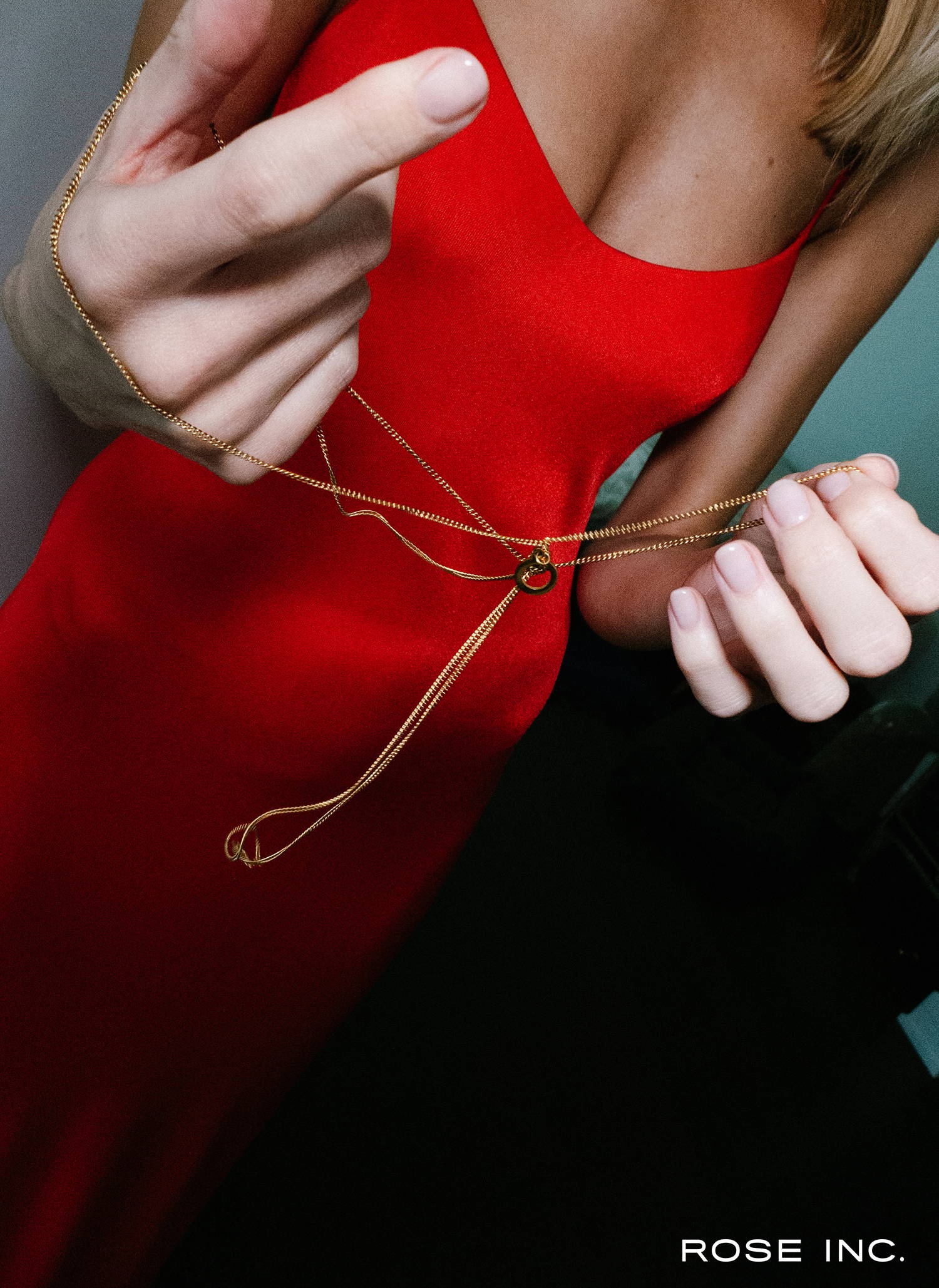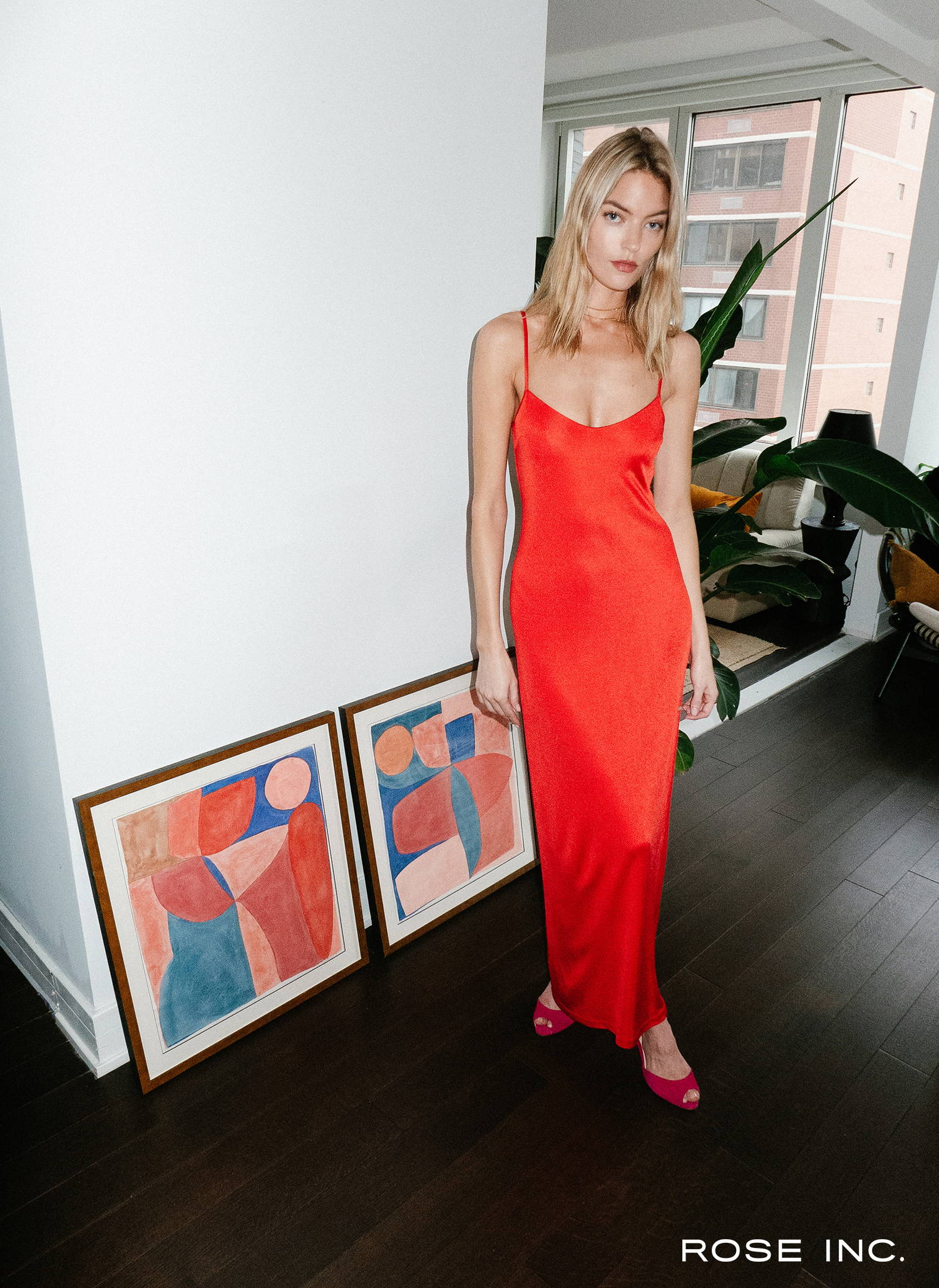 I tend to think less is more, but I still do a daily beauty routine.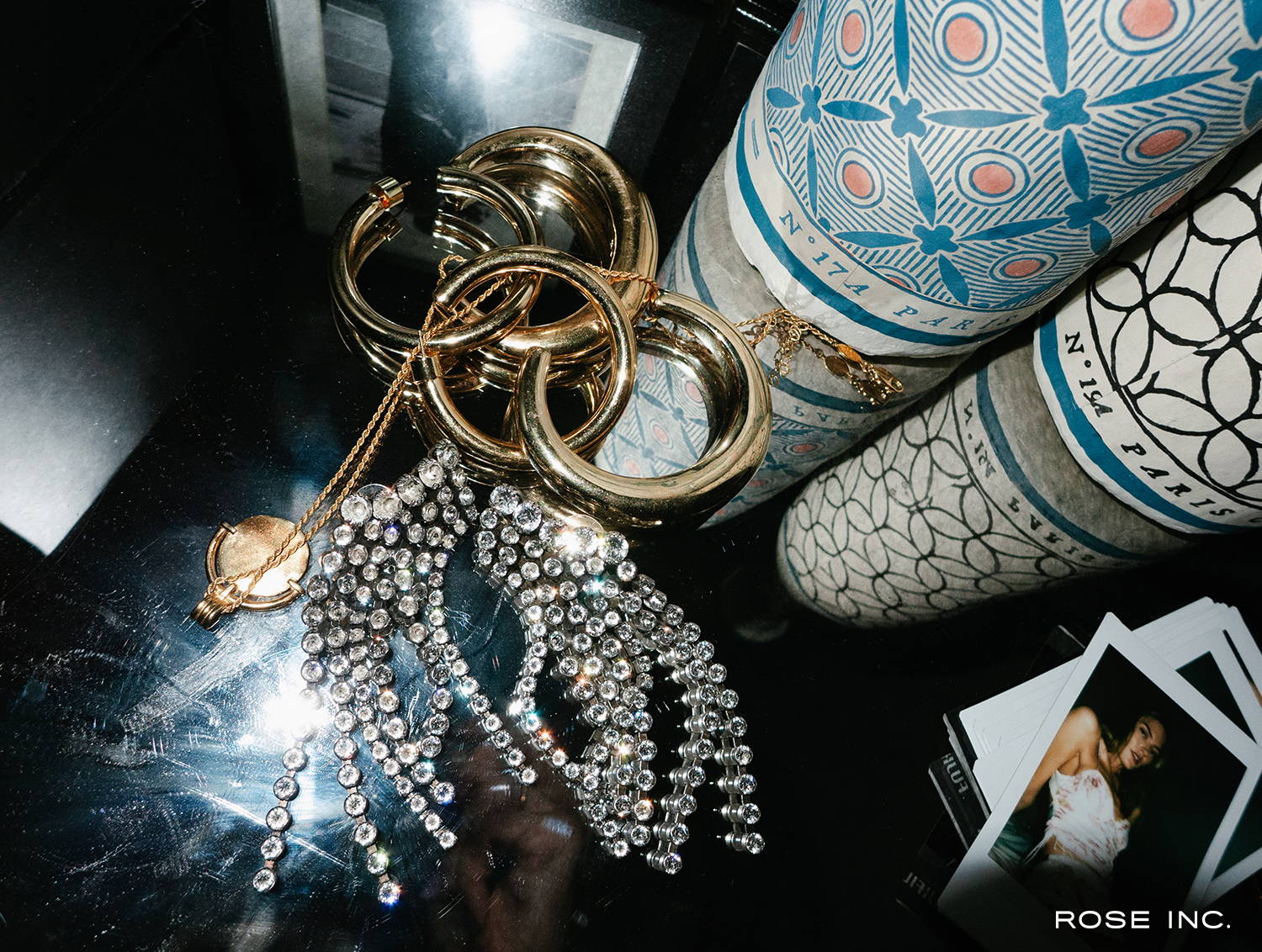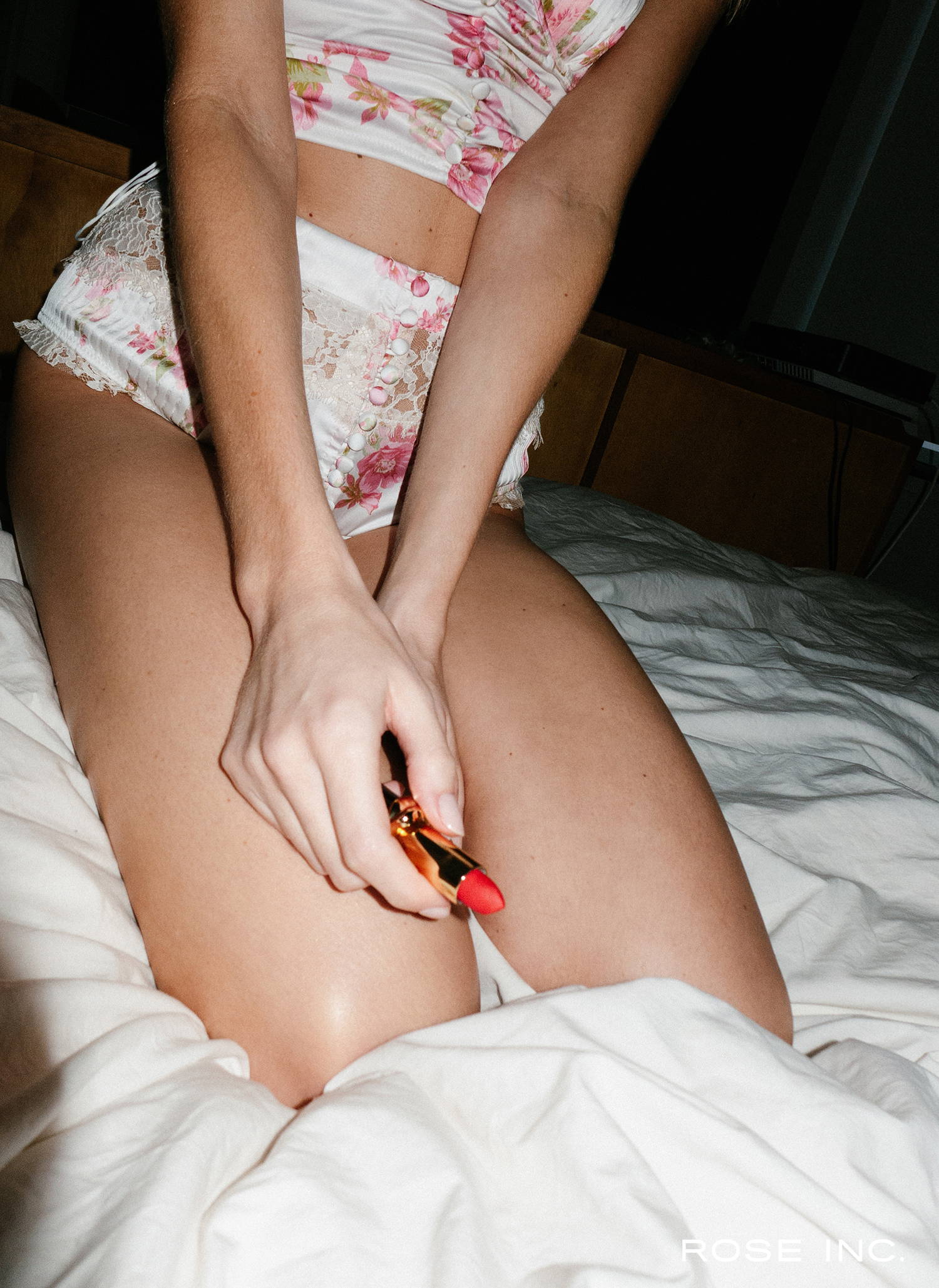 RI:
As far as makeup goes, what's your off-duty look like?
MH:
It changes depending on my mood. Lately I've been really into just doing a lip because I feel like especially in the fall and winter, when I'm paler and all the colors just blend to one, it makes my features pop more. That's another one from Clé de Peau—it's actually hydrating my lips rather than dehydrating them. I also love RMS Beauty and Rodial.
RI:
Looking ahead, where are you focusing your energies? What excites you and motivates you?
MH:
I've been working on a social media project around scoliosis, and that's been inspiring me. I've also been making jewelry that benefits a charity I work with called Curvy Girls Scoliosis. It's important to me to highlight their initiative because it's a worldwide support group. Scoliosis predominantly affects females, and coming from that community, I understand that a lot of these girls want to feel represented or understood. Going forward, I want to be able to help advance research. I'm more focused now on the global impact and shining a light on how bad scoliosis can be in low-resource areas. It can be life-threatening and can cause paralysis if it's not cured. So now I'm teaming up with the right people on how we can target that, encourage early detection, and make surgeries and education more accessible.  
RI:
Love that you use your voice to advocate for others.
MH:
I really feel like that's the whole point of having a platform—to be able to do something good with it. Otherwise, what's the point?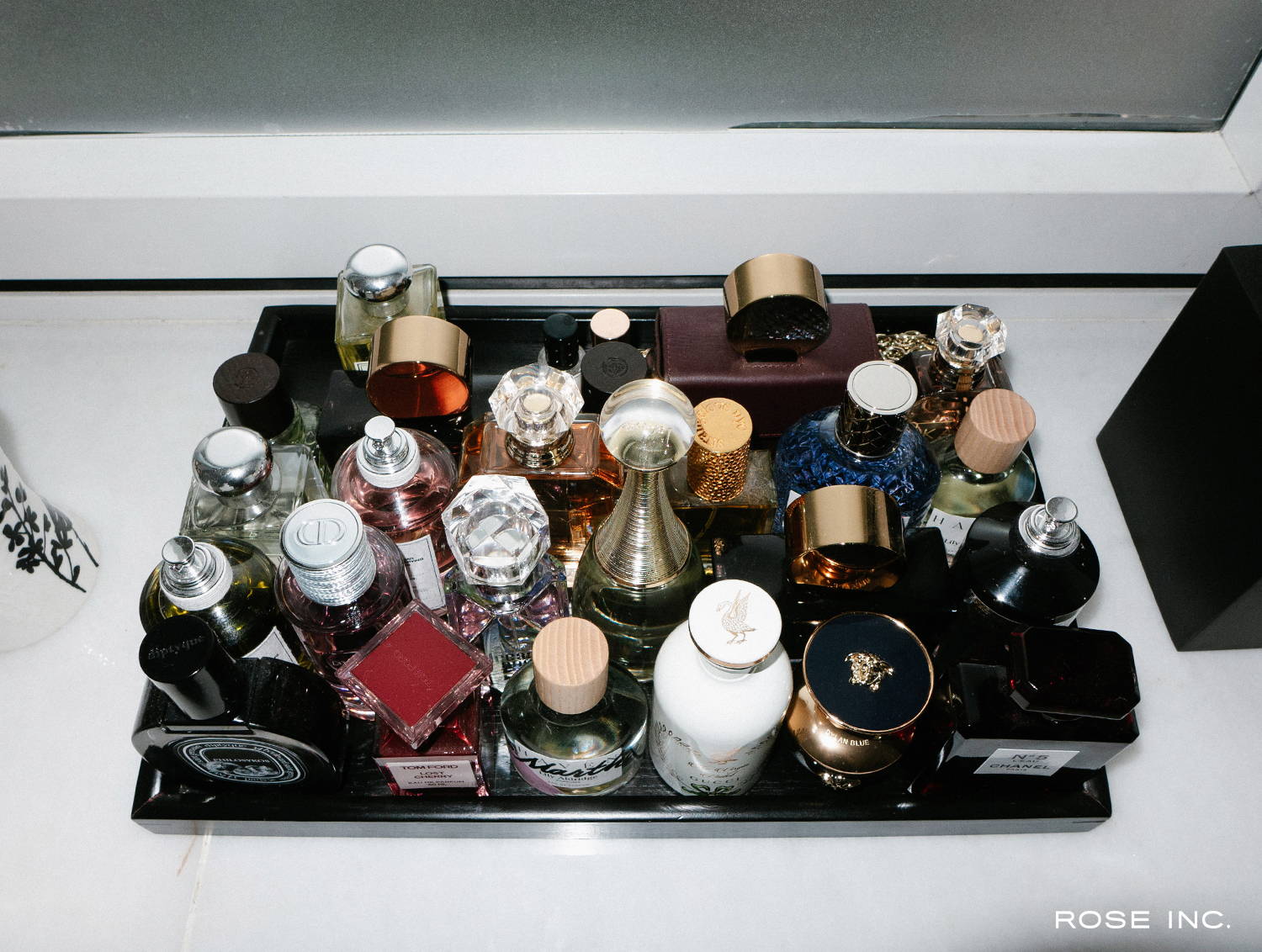 Photographed in New York by Julia Kulik. Interview conducted and edited by Annie Tomlin.