05 / 02
INTERVIEWS
The Beauty Secrets Lee Litumbe Learned Traveling Through Africa
Everybody has a story about beauty. In Rose Inc.'s The Profile, some of the world's most intriguing people share theirs. In this intimate interview series, we get (virtually) up close and personal to explore their definitions of beauty and path to self-confidence. Featuring imagery shot through their own lens, The Profile presents these compelling personalities in a new light—one that illuminates their own journey, dreams, and desires while highlighting their unique relationship with beauty.
Africa is the world's second-largest continent, with more countries than the U.S. has states, but seeing the true scope of its natural beauty and cultural diversity is limited across Western media, says blogger and content creator Lee Litumbe. She's here to help change that. Raised in Atlanta, the former finance analyst counts Senegal's capital city of Dakar as her homebase today, however the majority of the time, she's on the road. Jaunting between the East African island nation of Mauritius; white-sand beaches of Zanzibar; the lakes and mountains of Conakry, Guinea; and the markets and restaurants of Senegal where she lives, she documents her travels in stunning fashion for her blog and social platforms, Spirited Pursuit.
"I grew up being exposed to African culture in a way that was beautiful," says Litumbe, who lived in Cameroon until she moved to the States with her family at 9 years old. "There are many different types of experiences in different parts of Africa. Often, people who have never been on the continent of Africa will go to South Africa for the first time, and be like, 'oh my goodness, it's so modern! It's so European!' That's not what the typical experience would be throughout the continent of Africa. Spirited Pursuit is about sharing what I experience."
We caught up with the content creator by phone as she road tripped through Senegal to talk about local beauty customs, the importance of travel, and the products that she never leaves home without.
RI:
What inspired you to move to Dakar?
LL:
When I was leaving the States, I had been in a place in my life where I was having a quarter-life crisis. I hated my job. I hated my life. There were so many things that I wanted to change. I had no intention of actually living and being based in Dakar—it was just one stop for me. But then I came to Dakar, and so much about what I experienced allowed me to tap into a level of creativity that was new for me that I enjoy. That was the reason why I kept coming back and why I eventually chose to partially be based here.
What I liked about Dakar in particular was that it is modern, while also being traditional. I feel like I'm within a strong and traditionally West African culture, while still being able to enjoy a modern twist. For example, it's very common to see everyone dressed in traditional garb, like boubous in bright colors, and scarves. In Dakar, you pair that with being able to go to a cafe and order an avocado toast.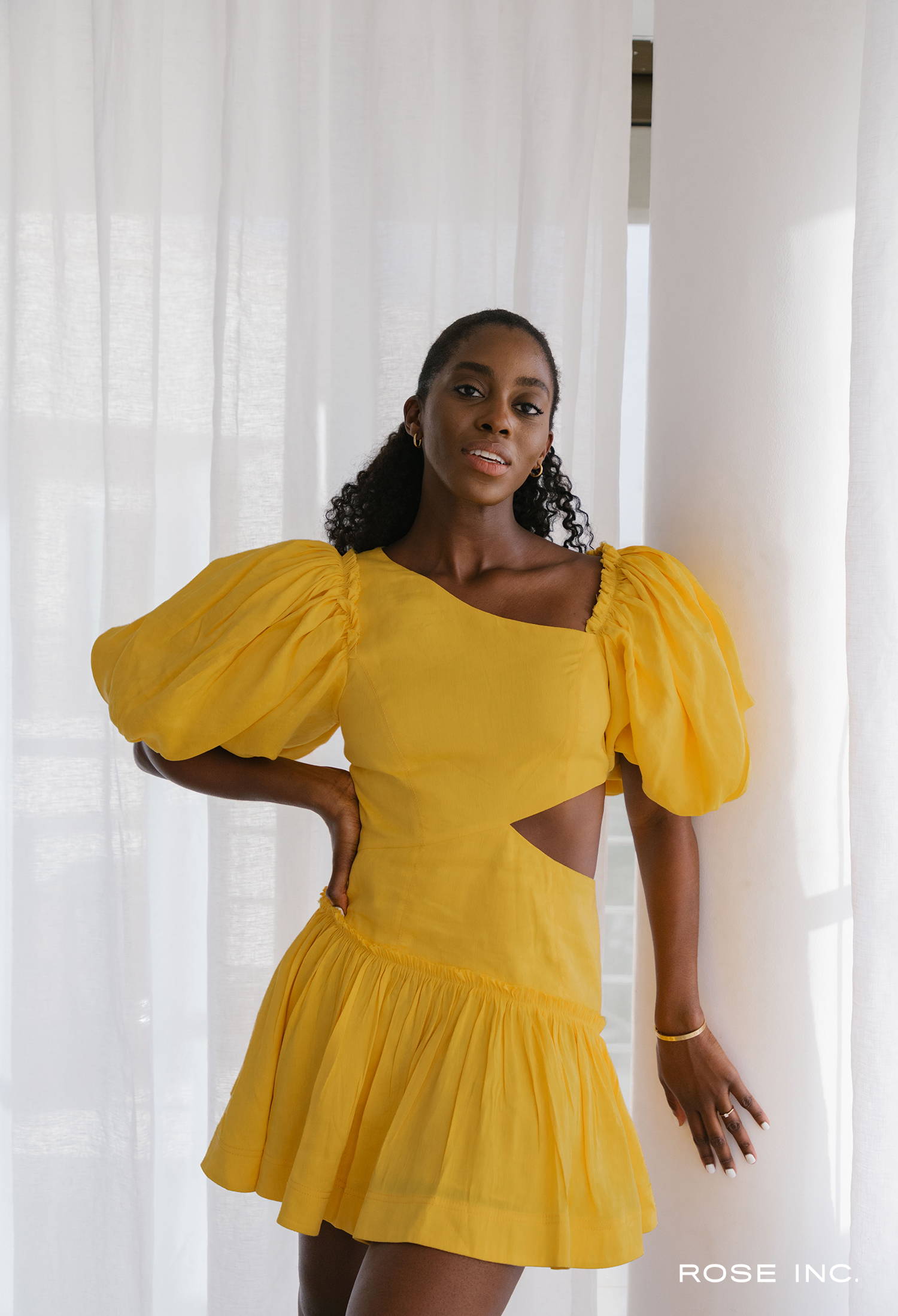 RI:
Why is travel important to you?
LL:
In general, travel helps you to understand yourself better and helps to expand your mind. I am grateful that I come from a family that is very international and has always traveled. Not being limited to just being exposed to one specific region has allowed me to always be able to dream and to see the world as a place that I belonged in. The more you expand your mind, it will never shrink back.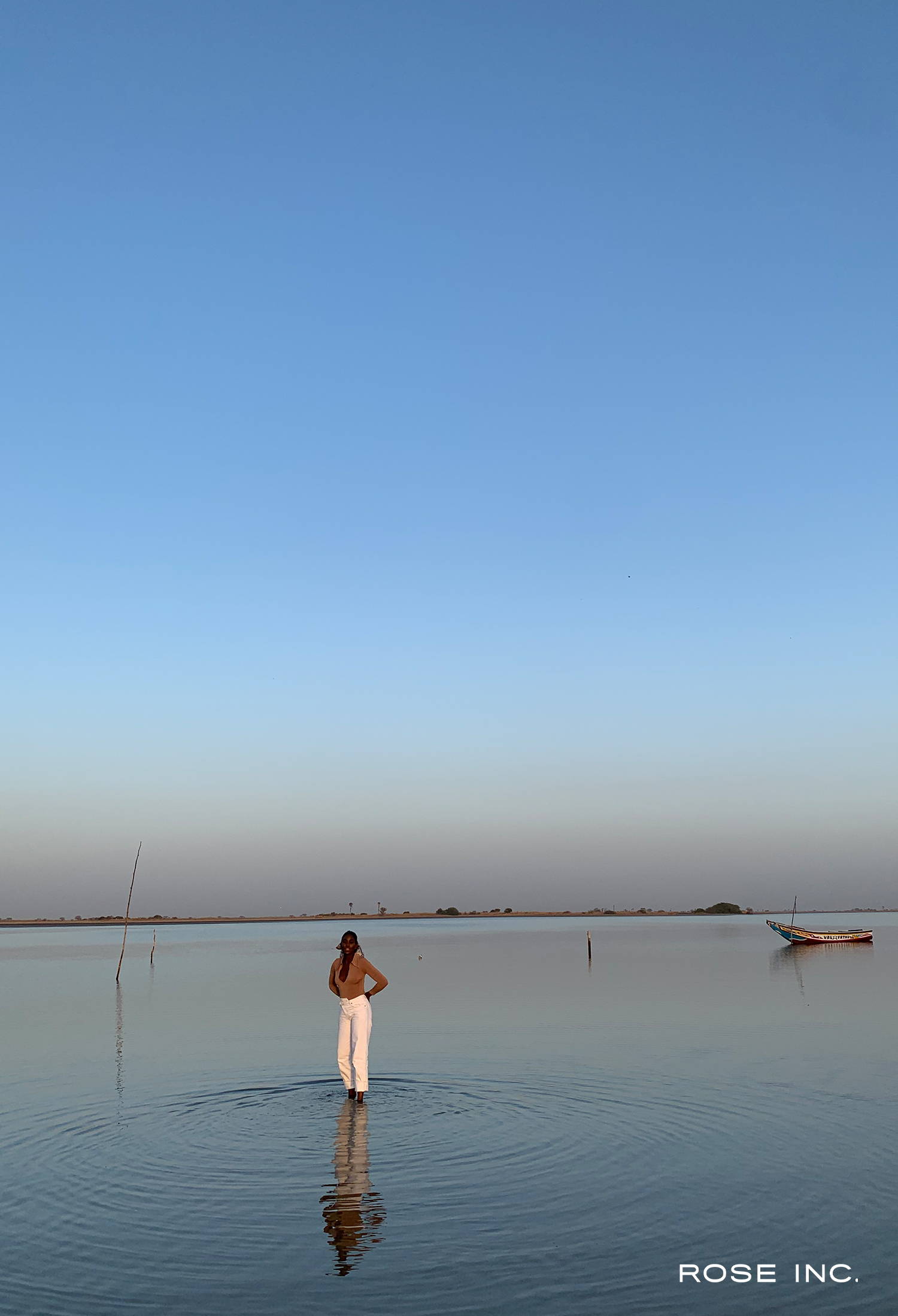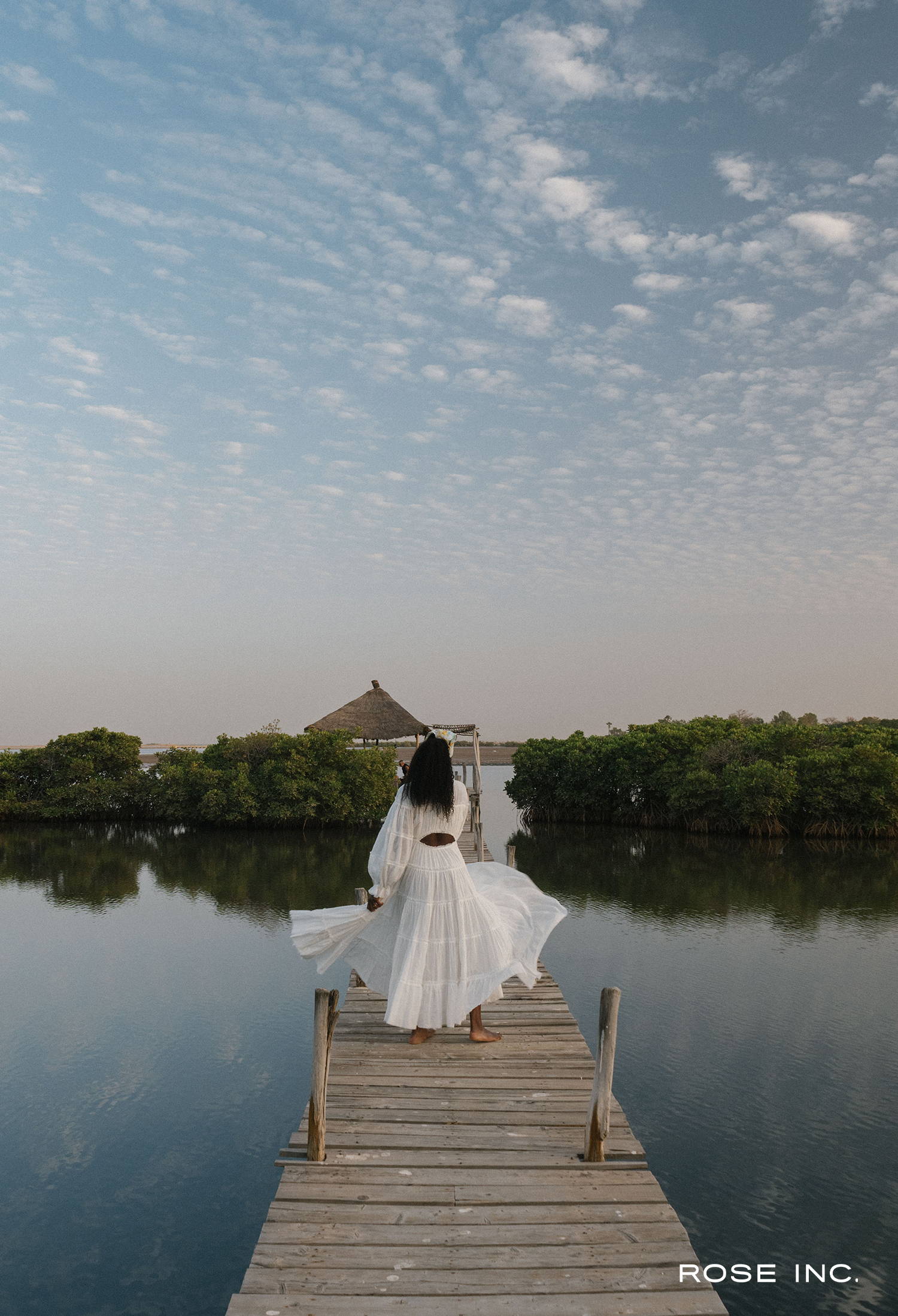 LL:
I do think it's important, but I hesitate a bit, because I'm reminded of a Chimamanda Ngozi Adichie quote about the danger of a singular narrative. Of course, I can't speak for the voice of the whole, but I can say from my own experience, that I think Black travel is important because I think it's important for Black people and for people of color to see themselves in the world and be welcomed in different cultures, being able to move with ease, and enjoy different kinds of experiences—whether they're adventurous, cultural, or luxurious.
Black people aren't a monolith, and so it's really important for the world, and Black people to see themselves doing things that go beyond whatever their specific society is defining for them. And so I think that that is probably the biggest reason why it's important, because I think travel helps us share in that narrative.
...I feel like I'm walking in my purpose.
RI:
Do you seek out local beauty customs and practices when you visit a new place?
LL:
You cannot go to Morocco and not go to a hammam. In Zanzibar, I discovered so many beautiful scents by going to this market where women create their own perfumes with all of these different, beautiful essential oils. So I think that kind of putting yourself in proximity to the culture is the best way to do that.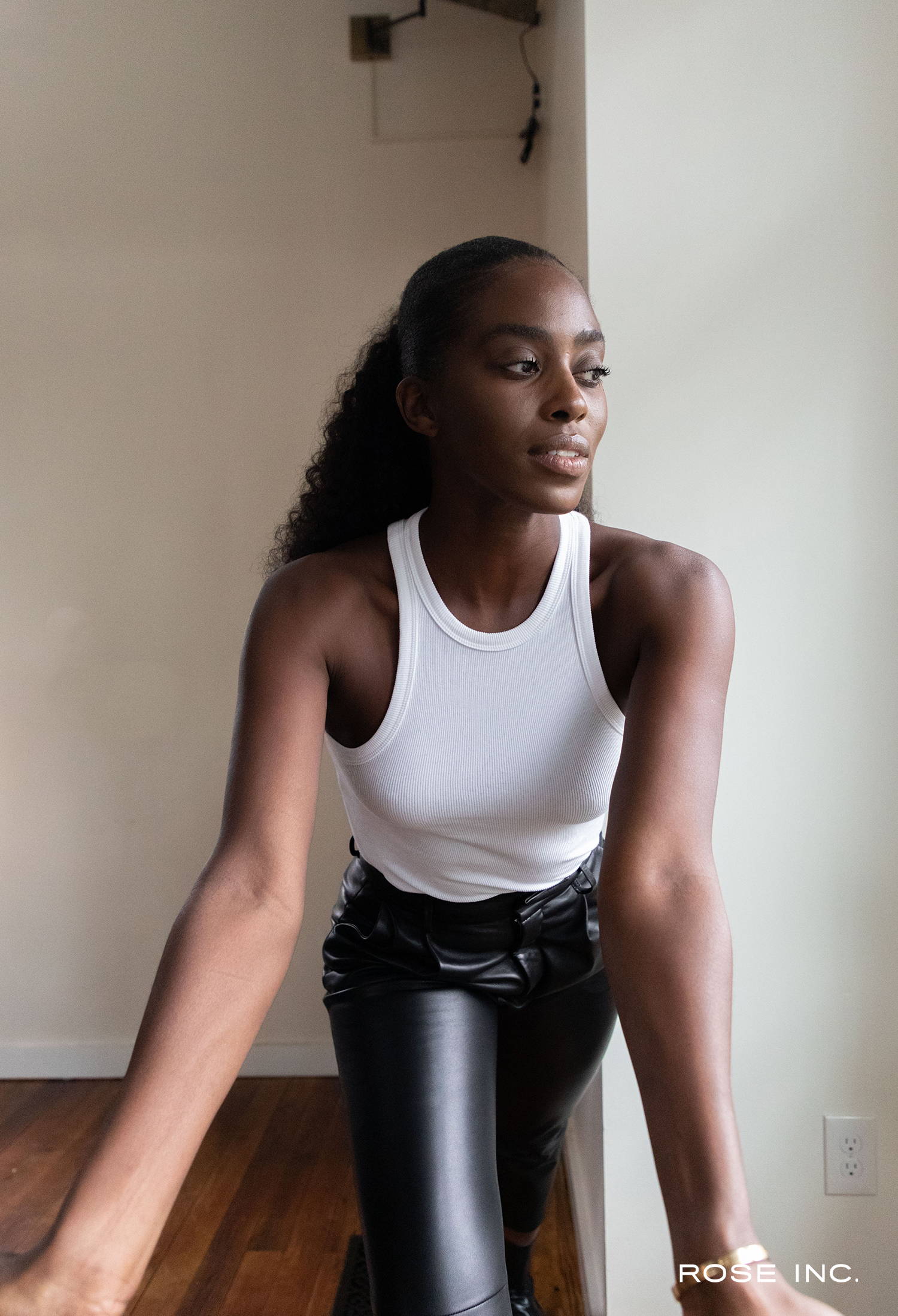 RI:
What's been the coolest spa experience thus far?
LL:
I have to say Morocco, hands down. I went on a road trip throughout Morocco with my now fiancé in 2016 and we decided to stop in a small village and take a little bit of breakfast there. The lady who was running the place didn't speak English, but she took me to her regular hammam. It was very, very low-frill; very local. You do a hot steam and then you use a black soap to deeply exfoliate your skin...For me, it was such a beautiful experience because we weren't necessarily speaking the same language, but we still had such an intimate experience.
RI:
In what other ways has traveling influenced your perspective of beauty?
LL:
I think the common thread is women caring for women. In a lot of the cultures, beauty is a shared experience.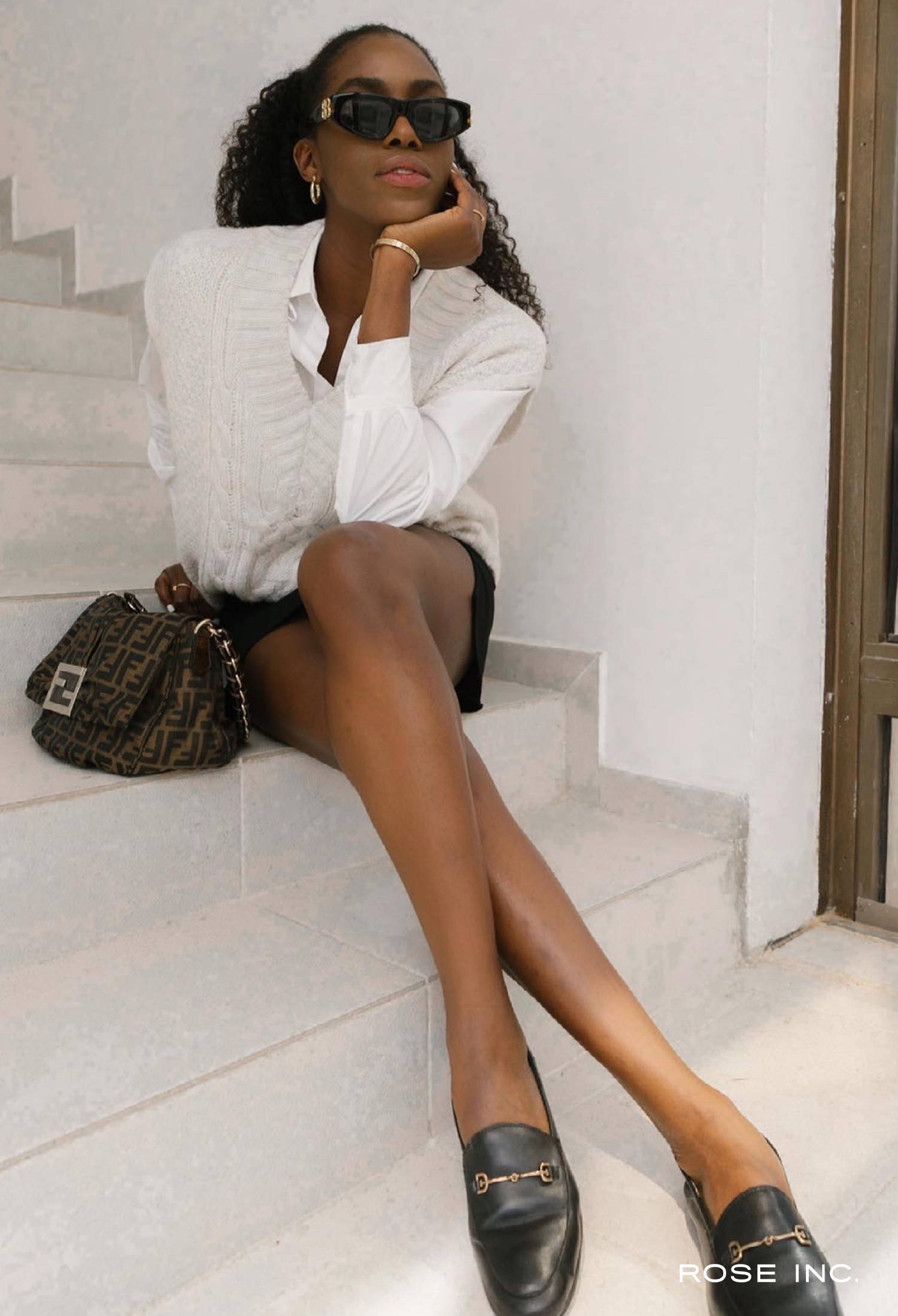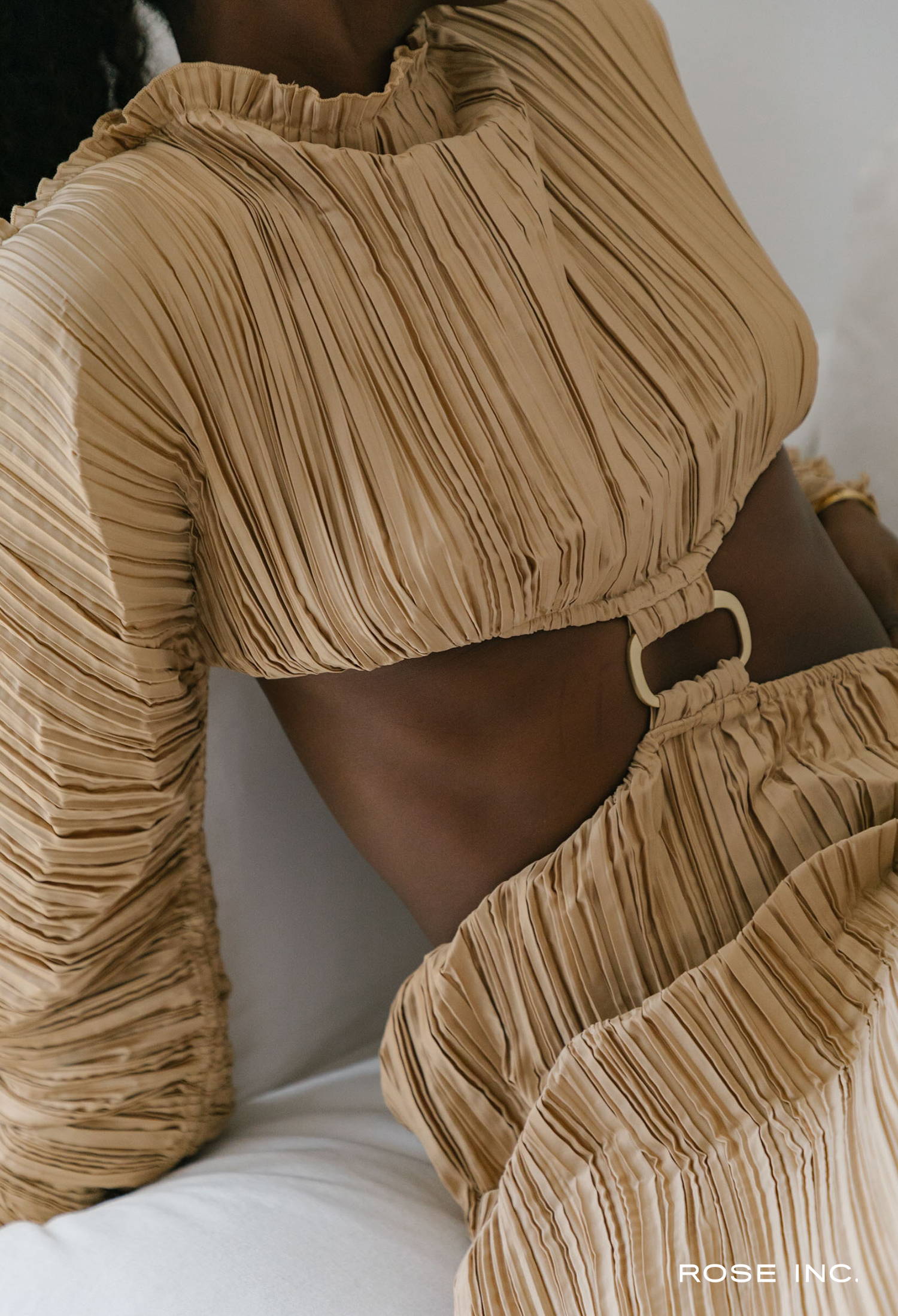 RI:
What are your must-have products that you can't leave home without?
RI:
Any unexpected products you always bring with you?
LL:
I am more of a fragrance person, so I have a little diffuser—or I'll take a room spray with me to make wherever I am feel like home. I'll spritz a lavender spray on my pillows to bring a sense of calm and peace because a lot of chaos can happen when you're traveling. I also always have a nice perfume for myself...it makes me feel fully dressed.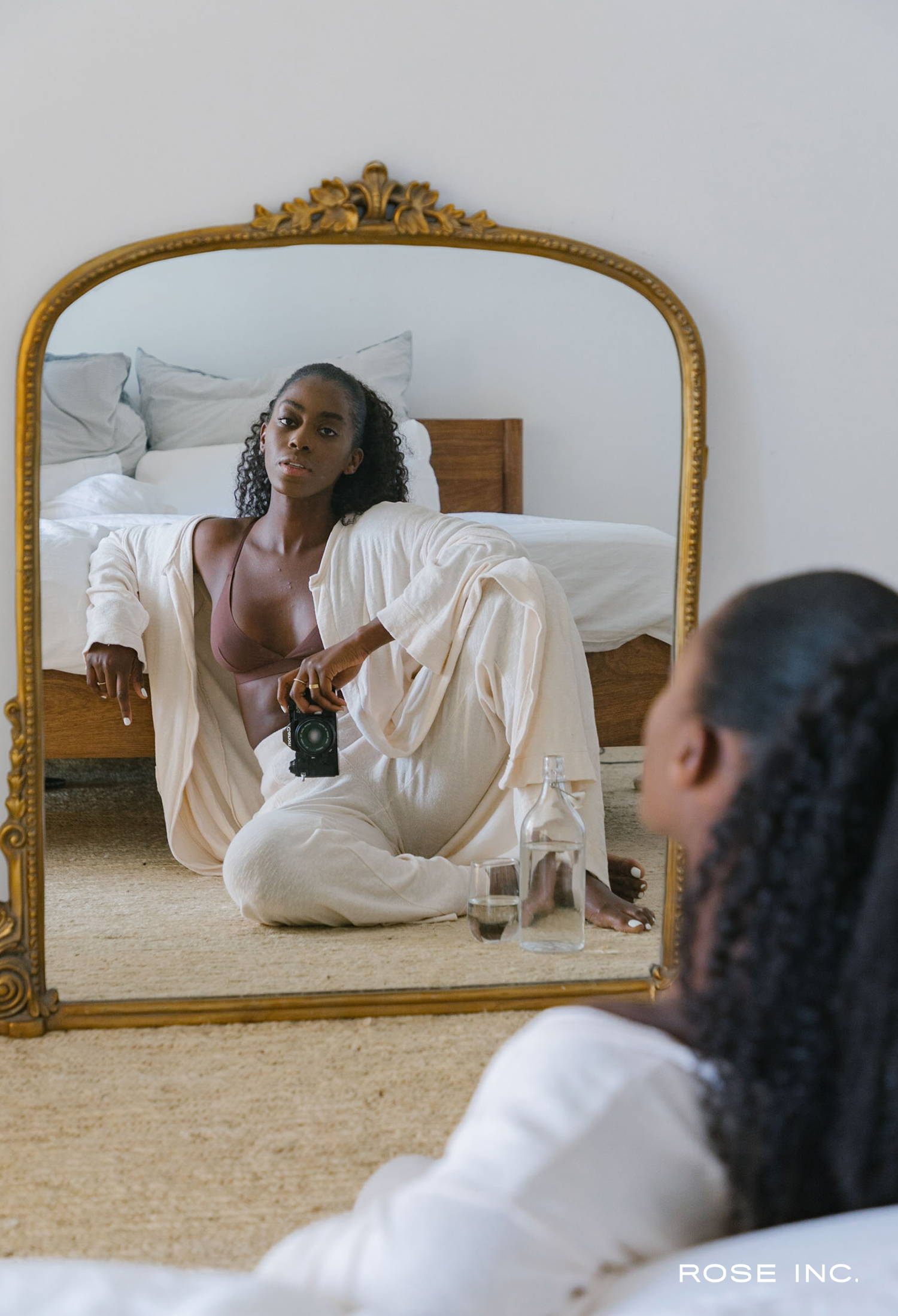 RI:
What's your beauty routine like when you're at home?
LL:
For a typical morning facial routine, I'll wake up and cleanse with a very simple cleanser, like Cetaphil Daily Facial Cleanser, then I'll leave my cleanser on and do a facial steam. I just feel like it penetrates better and gets all the gunk out. After the facial steam, I'll rinse that off and sometimes put on an exfoliating mask. I love Turmeric & Cranberry Seed Energizing Radiance Mask. Every time I do an exfoliating mask, I always follow it up with a moisturizing mask, like Neutrogena Hydro Boost Mask. It's super simple, but very, very, very effective. My skin always feels so moisturized and radiant after I use it. Then I'll do an essence or face mist. I really love Caudalie Beauty Elixir.
On a facial day, I won't put toner on because I feel like my skin has already gone through enough. Instead, I'll do a hyaluronic acid or niacinamide serum, like Paula's Choice 10% Niacinamide Booster, to help with my dark spots. Then, I really love Drunk Elephant Protini Polypeptide Moisturizer. I think it's so good, but it's kind of pricey. There's a great swap from a South Korean brand, Etude House Moistfull Collagen Deep Cream. It's thick and rich and I love that it has collagen in it because it makes your skin feel plump. Then I'll follow it with a squalane oil, either The Ordinary 100% Plant-Derived Squalane or Biossance 100% Squalane Oil. Then, I'll put my sunscreen on, which gives me a very luminous, nice glow.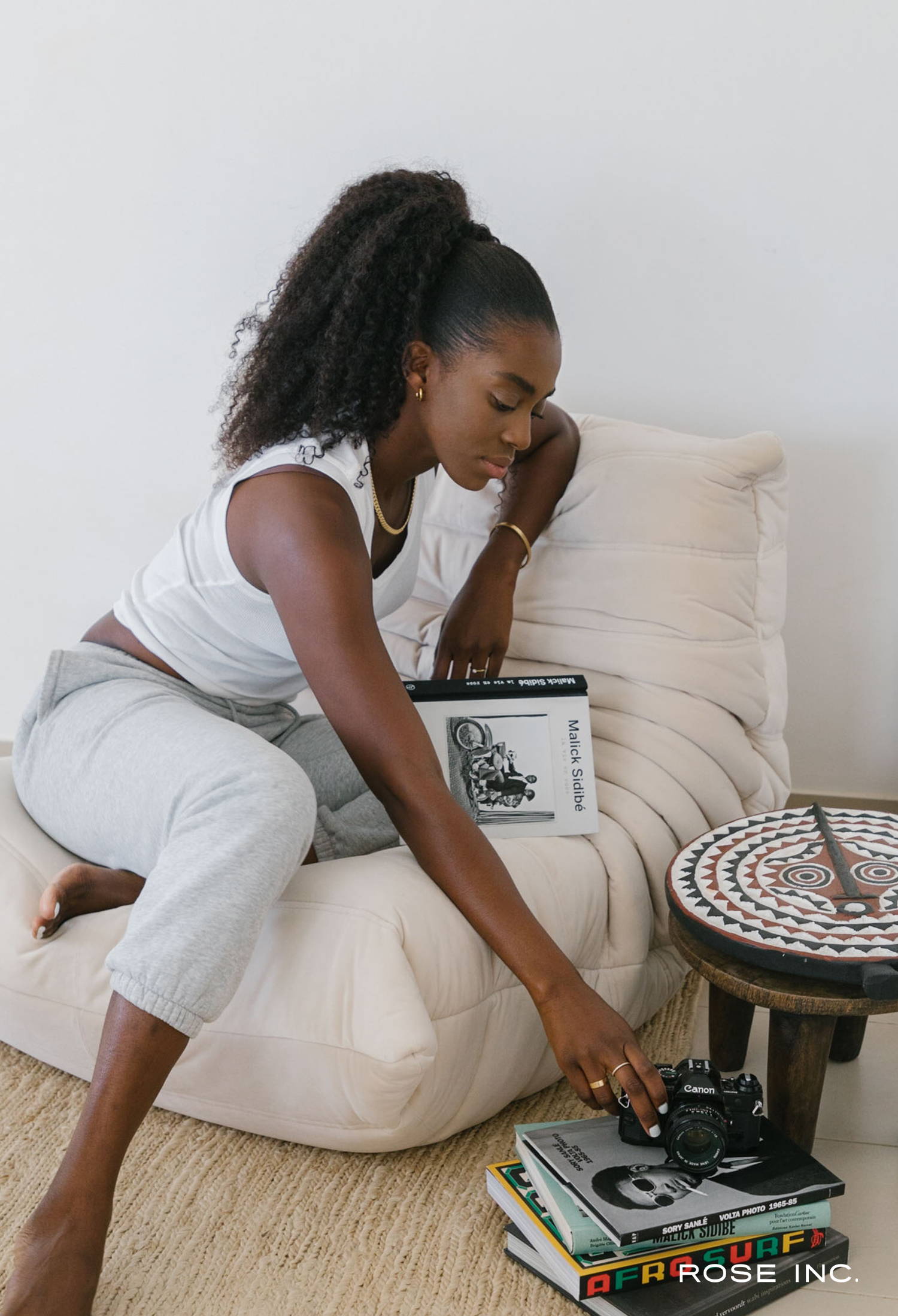 RI:
What are your current favorite fragrances?
LL:
Generally, Le Labo makes really beautiful fragrances. I was recently given Valentino Voce Viva. My fiancé loves it every time I wear it.
I was in a spa in Zanzibar and the ladies there were telling me about this specific fragrance with oud in it that's worn right before women get married, so I bought a bottle in the market there and I only wear it like on special occasions. It's just such a sexy fragrance and it's one of my favorite things. Hopefully I can go back one day and get to get more. I feel very feminine and powerful when I wear it.
RI:
Where do you see yourself five years from now?
LL:
I want to continue to share different stories and inspire and inform others on what Africa has to offer. I'm going to be doing a lot of vlogging, which will be a little bit more pared down to show more of a day-to-day approach and the reality of what it's like to live where I live and less of the curated perspective that you see in my photos. I would also love to have a coffee table book that explores the different cultures that I visited and explore a quarterly subscription service for market goods.
Ultimately, my goal is just to encourage everyone to have to live a purpose-driven life. It's not easy to be based in a country that's not your home country, but it's something that I love and am thoroughly inspired by, because I feel like I'm walking in my purpose.