10 / 30
INTERVIEWS
The Go-See: Karla Deras Chambers
A longtime blogger turned designer and creative director, Karla Deras Chambers is a proponent of sustainable, ethical style. Her clothing collection, The Line by K, includes wardrobe staples you'll wear forever, from back-baring bodysuits to hip-skimming slip dresses. Here, the sunny SoCal native talks about her personal style and the clean-beauty products she counts on.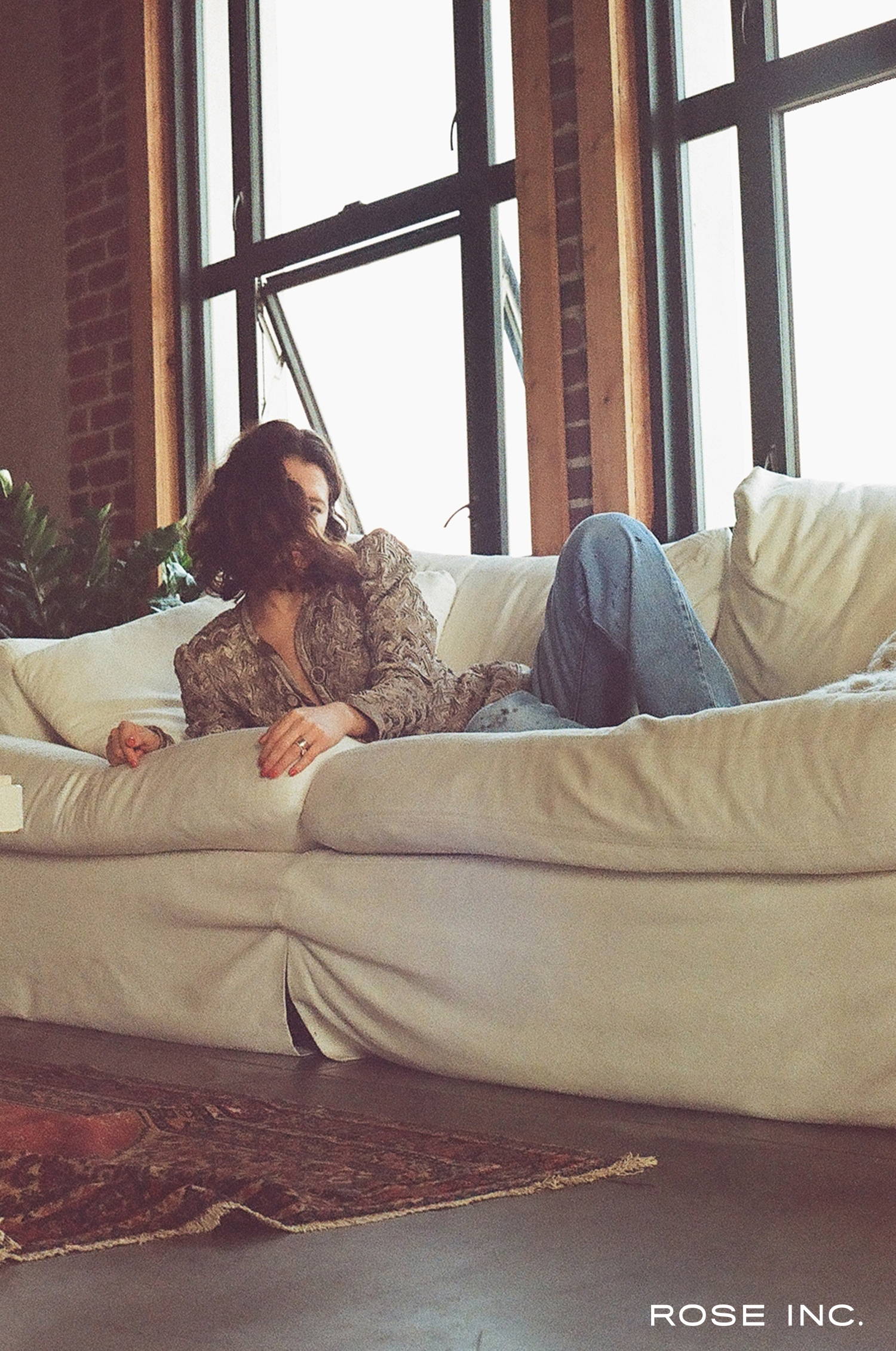 RI:
You've been designing The Line by K for nearly five years now. How has your creative approach shifted over this time?
KD:
When I first started The Line by K, I was designing a bit more selfishly; I was designing clothes that I wanted to wear. As The Line by K has evolved, I've started designing more analytically and I am more focused on how women want to feel as well as their shopping patterns. We are also in the era of sustainability and I want to contribute to that in an honest way. I think we can become more sustainable by producing less and buying less, so I'd like to keep designing with that in mind. If you are going to spend on a piece of clothing, let it be a building block for your wardrobe—something that has an interesting detail, that can be worn different ways and for various occasions and most importantly, something that makes you feel good.
RI:
When you're creating a piece or collection, who is the woman you're designing for?
KD:
I'm always inspired by women who know who they are and exhibit that through the clothes they put on their bodies. I'm inspired by women who carry themselves effortlessly. That's the woman I'm designing for. She knows clothing has the ability to alter the way she carries herself, she embodies a sense of fearlessness, and she executes life with that confidence.
RI:
What is your relationship with beauty like?
KD:
I guess I'd call myself low-maintenance when it comes to beauty. I am a big fan of easy hair and makeup. Plus, I've struggled on and off with hormonal breakouts so I have to keep my beauty routine pretty simple as my skin is pretty sensitive. I've definitely had phases where I'm really into makeup and skin products, but then I never end up using any of it.
RI:
Who are your beauty icons?
KD:
I've always been a fan of Ashley Olsen when it comes to makeup.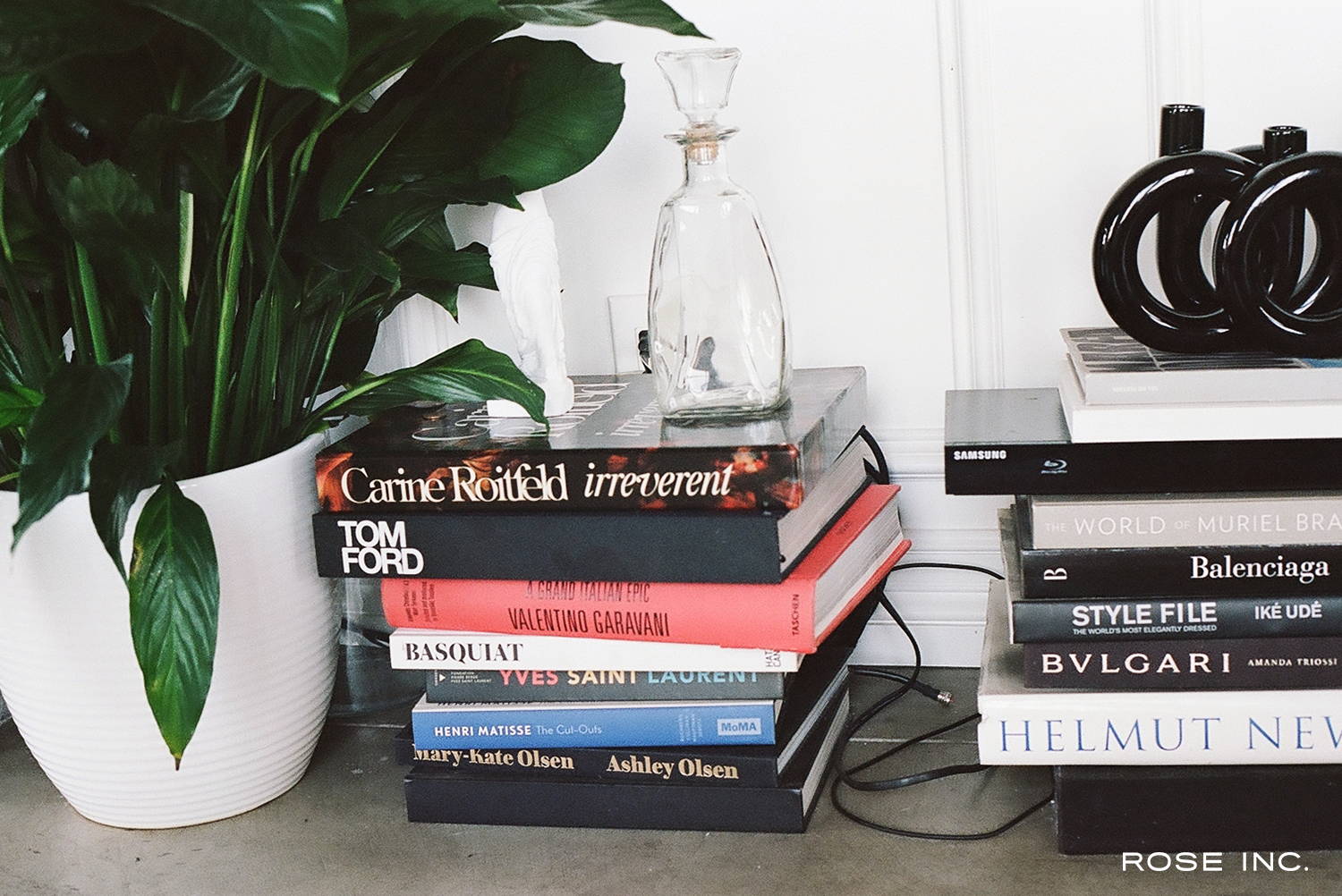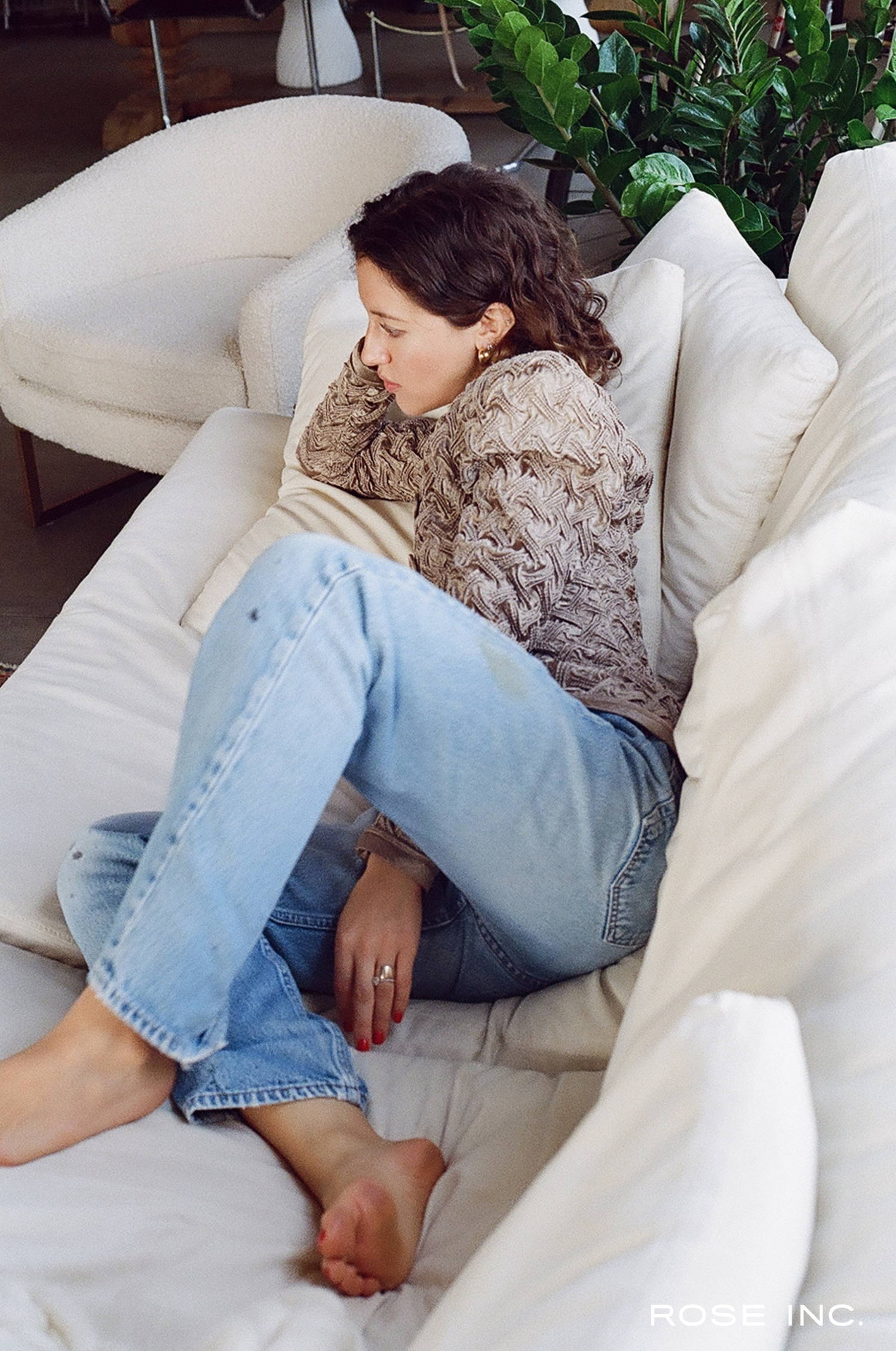 I want to contribute to that in an honest way.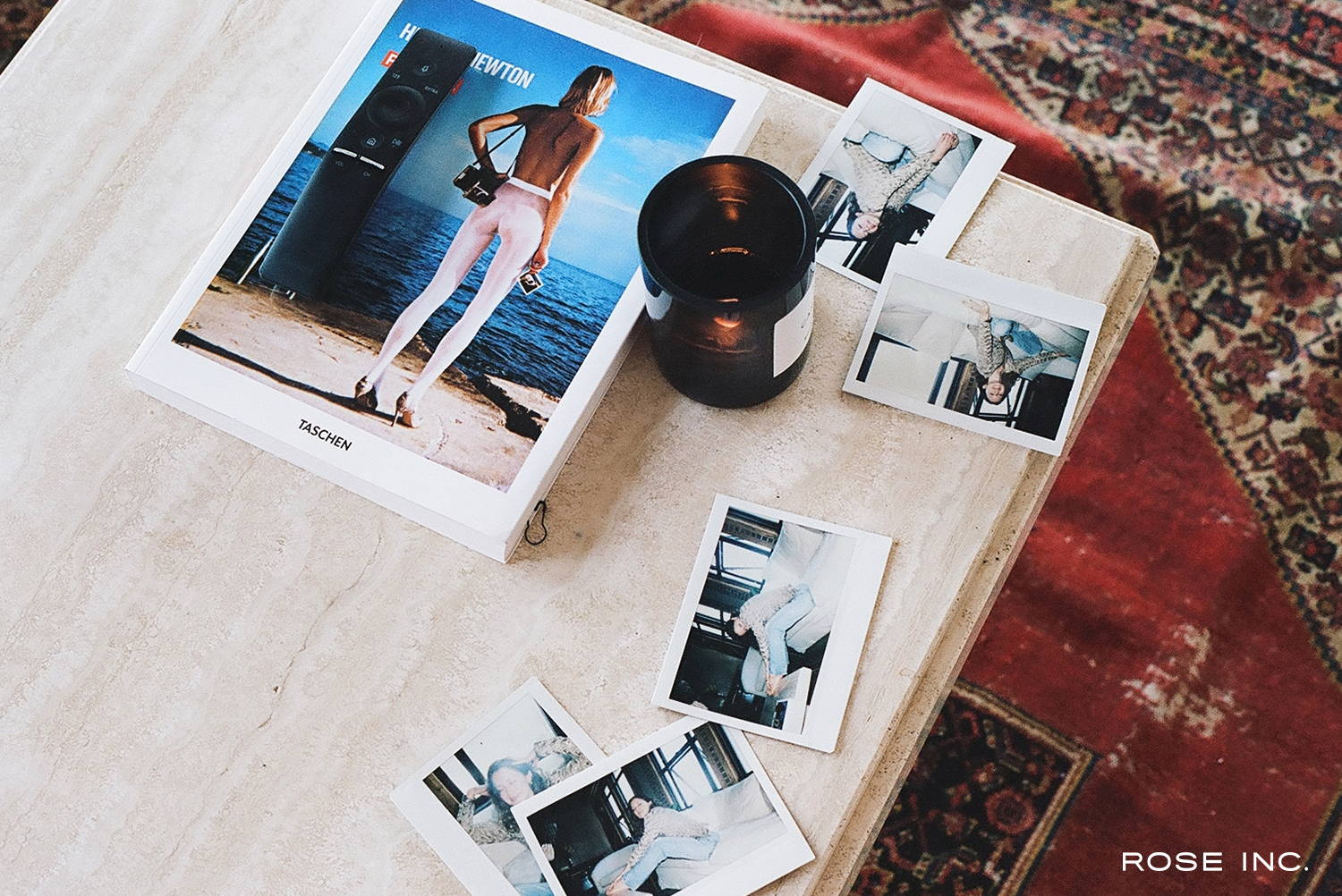 RI:
What is your skin-care regimen like?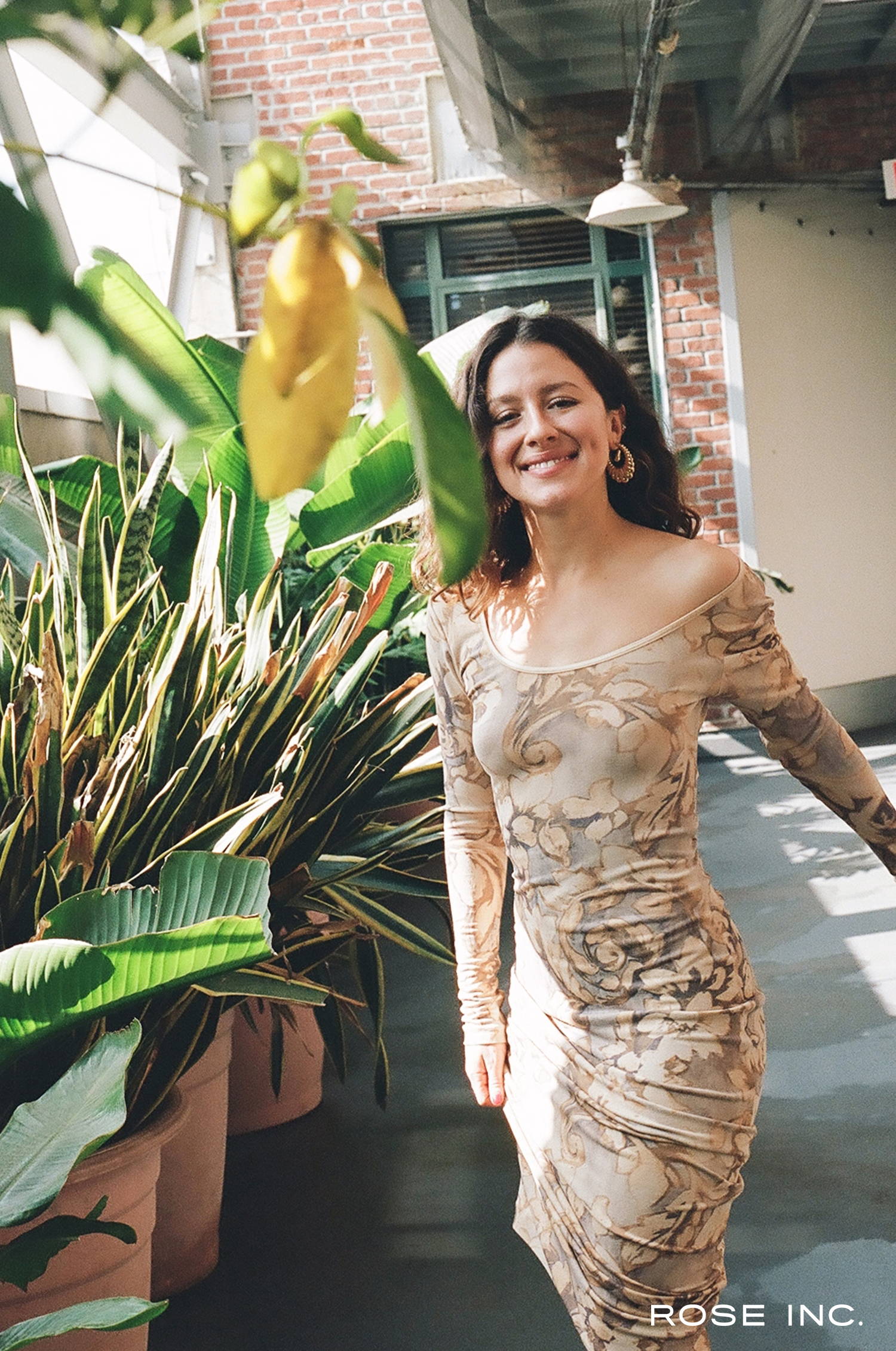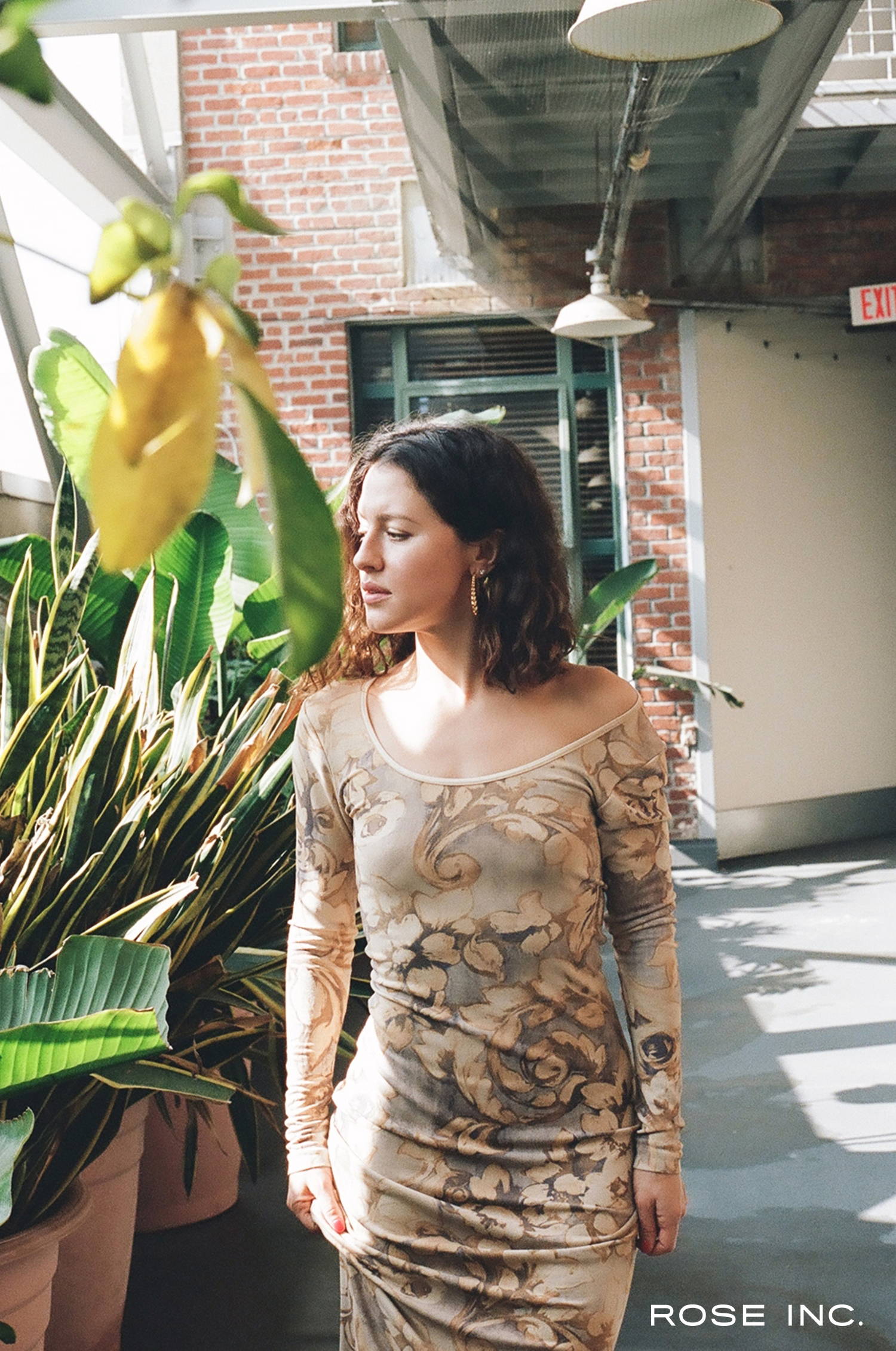 RI:
What about makeup? What are the products you deem essential?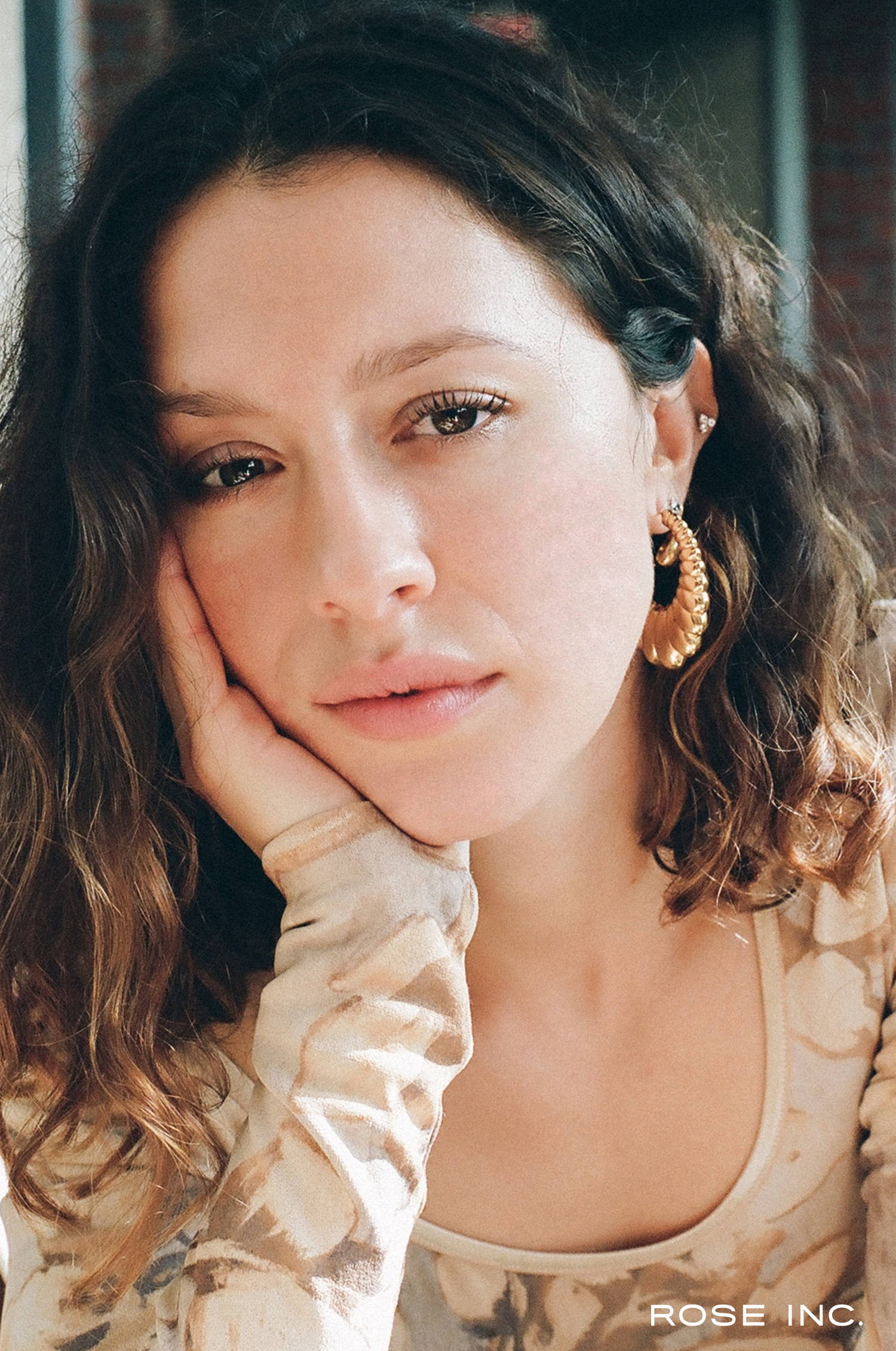 RI:
Are there any beauty products you deem personally inessential?
KD:
I've never really been into face masks or scrubs. Every time I use either a face mask or scrub, I seem to aggravate my skin, so I try to stay away from those.
RI:
Where do you stand on clean beauty?
KD:
Clean beauty is important to me. As of recently, I've pretty much switched to all clean products. I like to buy from the Detox Market or Credo Beauty as I feel they've done the hard work of researching ingredient lists and choosing the cleanest products.
RI:
What is the best beauty advice anyone has ever given you?
KD:
It's been said before, but beauty comes from within. I mean, let's be honest, we all want to feel attractive. I think we can all agree on that. However, I think true beauty is something you possess internally. Your character, your strength, your ability to adapt to life's infinite curveballs—those qualities are what you make truly beautiful.
RI:
Let's wrap up with some quick-fire questions. What gets you out of the bed in the morning?
RI:
What keeps you in bed in the morning?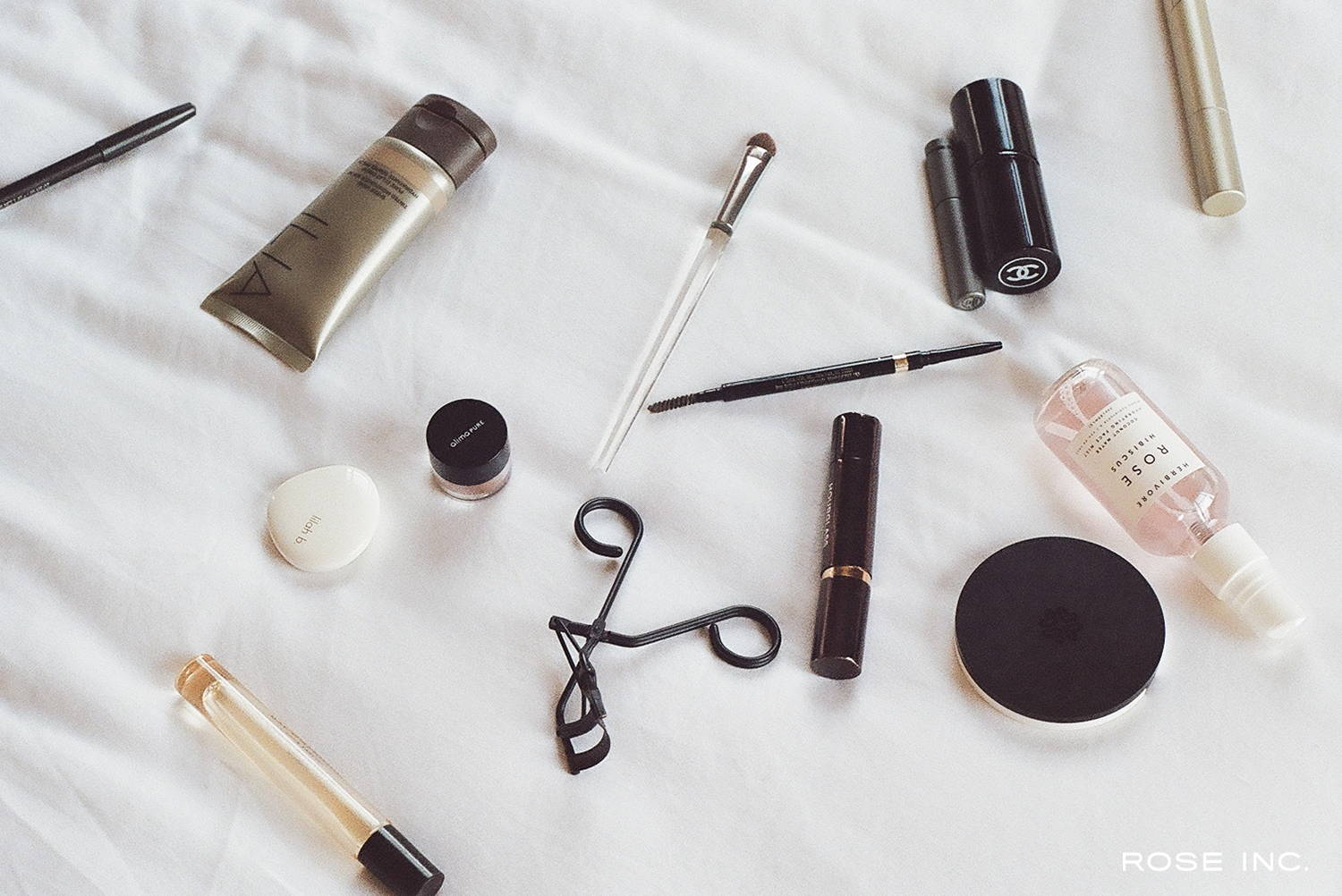 RI:
Who would be at your dream dinner party?
KD:
Miuccia Prada and Jesus.
RI:
What was the last thing you said "yes" to?
KD:
I gave myself permission to relax, regroup and re-energize.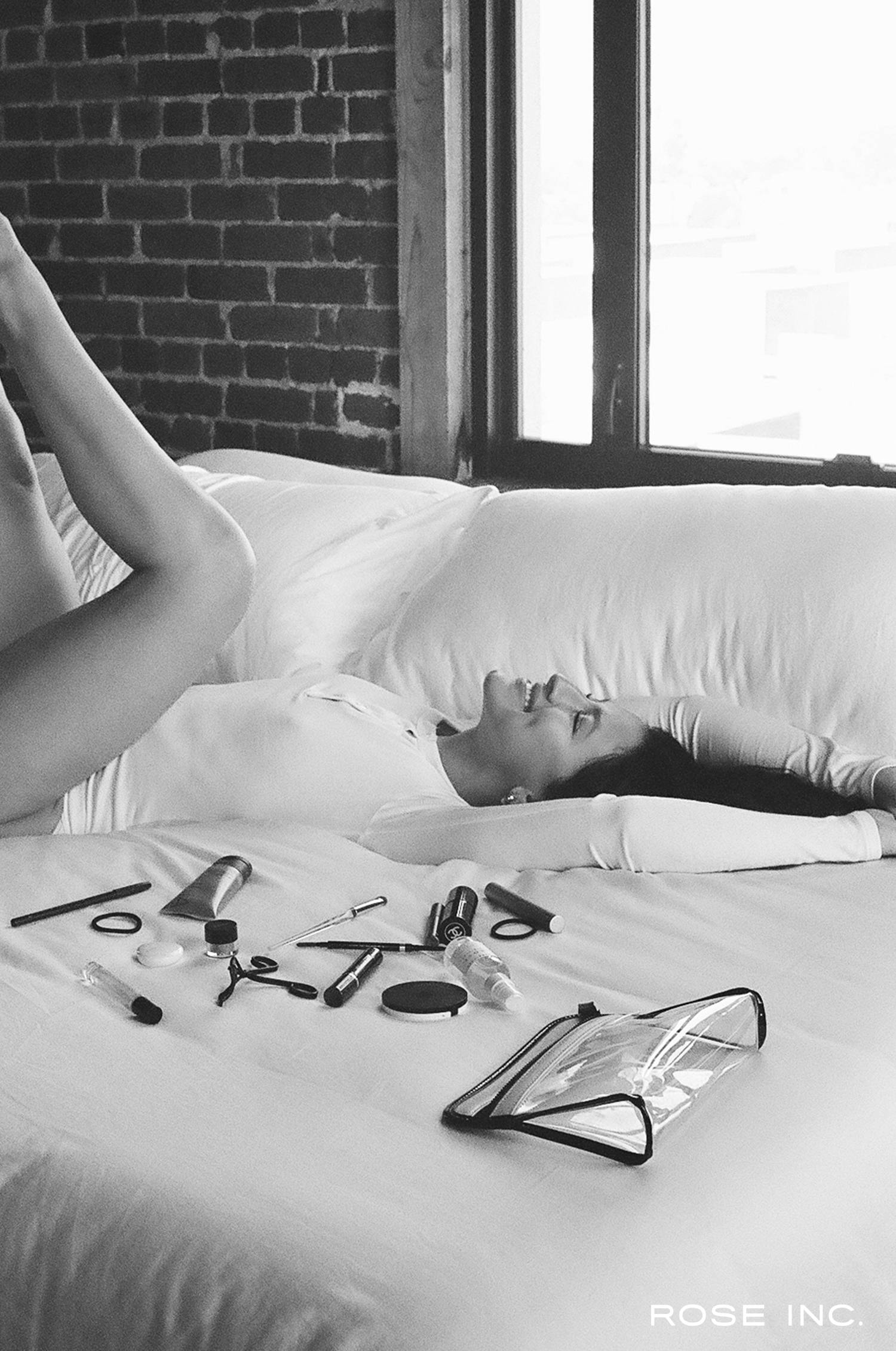 RI:
When are you extravagant?
RI:
What do you find desirable in others?
KD:
A strong sense of self, fearlessness, and honesty.
Your character, your strength, your ability to adapt to life's infinite curveballs—those qualities are what you make truly beautiful.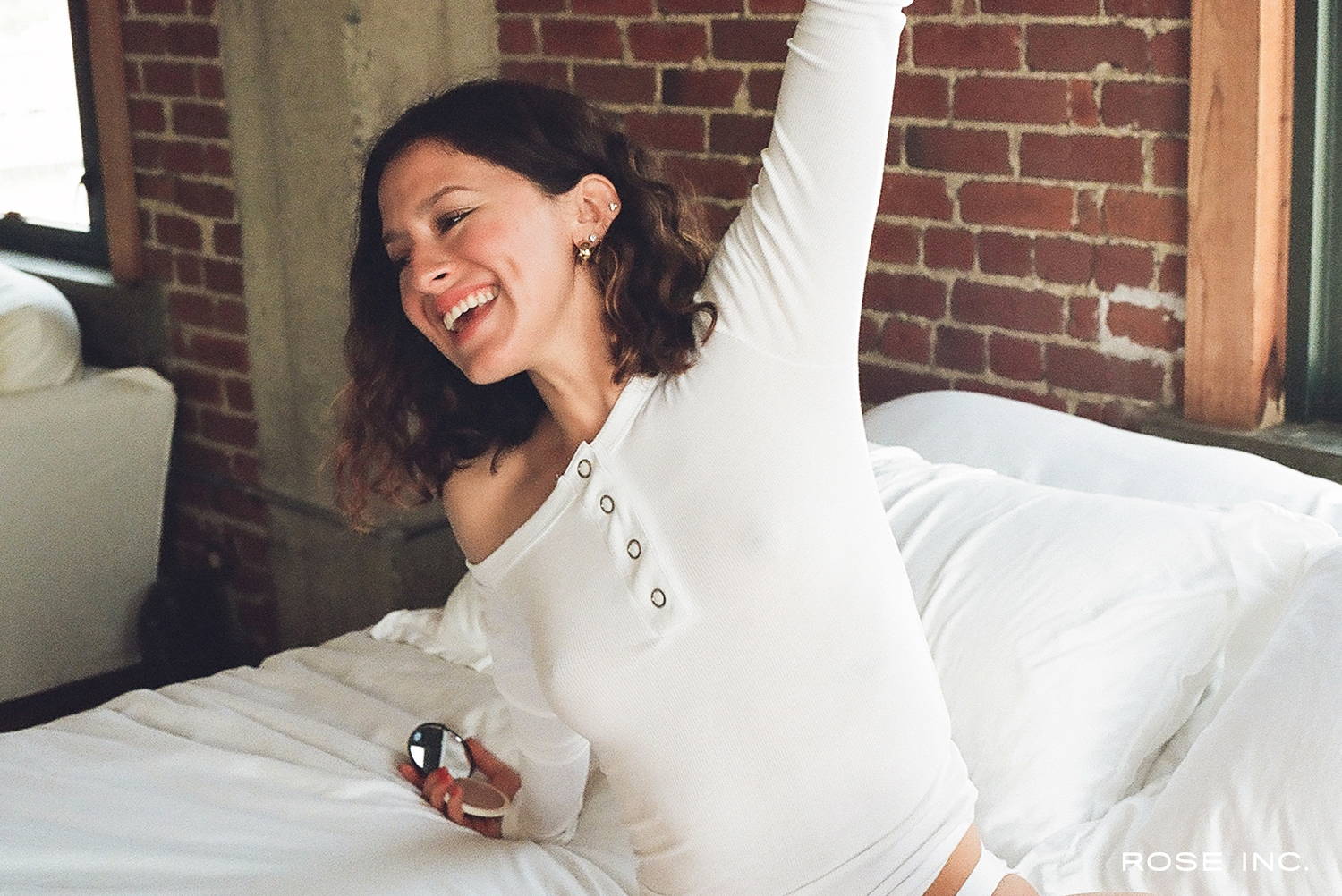 RI:
When do you feel most desirable?
KD:
When I'm with my husband.
RI:
Who will you always root for?
KD:
My husband and my family.
RI:
What will you never apologize for?
KD:
If we do the hard work of refining our souls and actively work at becoming stronger and better mentally, spiritually, and physically then we should never have to apologize for who we are.
RI:
Finally, what's coming up for you and The Line by K?
KD:
We are expanding our wholesale distribution this year, which is exciting! Ultimately we just want to continue to grow and be better every season.
Karla Deras Chambers photographed by Ford. Interview conducted and edited by Annie Tomlin.