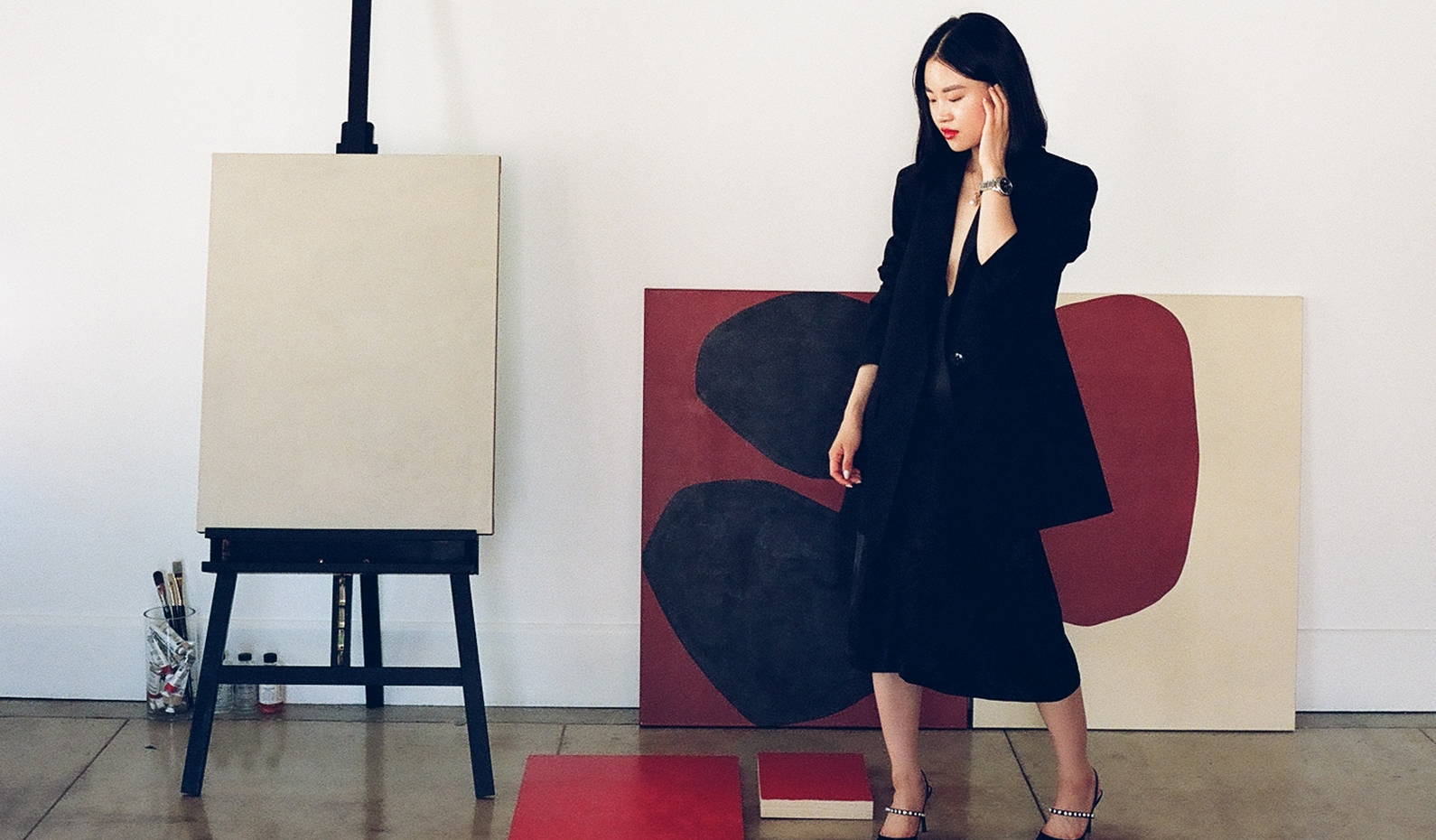 08 / 07
Red is the color for Fong Min Liao. The hue gives strength to her abstract paintings, which simultaneously project sensitivity through soft and organic shapes. Unsurprisingly, her outlook in life is similarly thoughtful and resolute; she feels emotions deeply and without apology. Here, amidst some recent work, she discusses how social media has bolstered her career, the drive to create, and her signature red lip.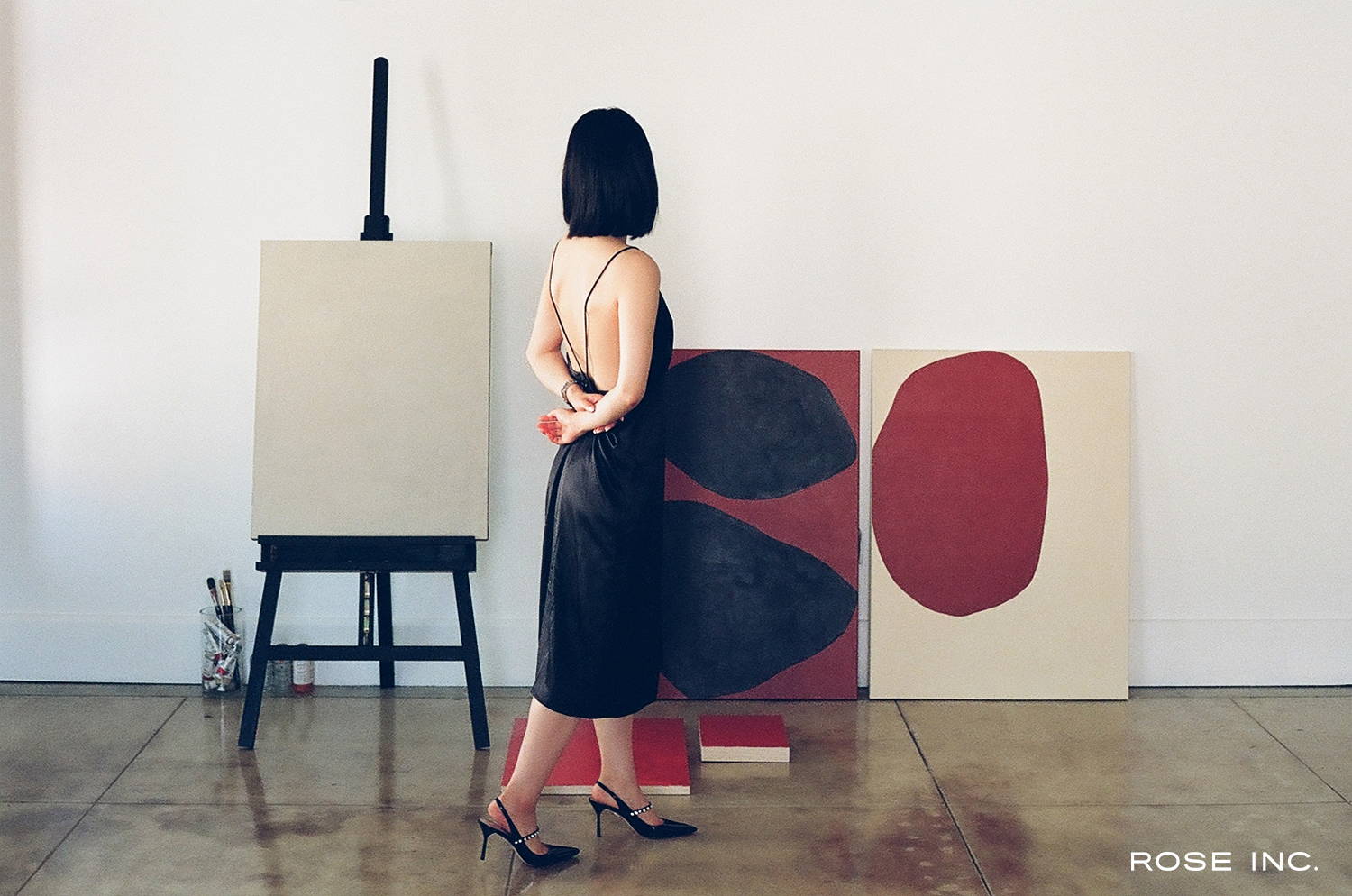 RI:
Who are you? How do you spend your time?
FML:
My name is Fong. I like to bring visions to life. And for me, painting does that. It's a form of therapy for me. I spend my time doing things that make me happy and I spend a lot of time reflecting on how I want to move within this world, especially when it comes to my craft—and how it can affect other people in a positive way. I want to contribute to society, to make other people's lives better, in a way that also brings me joy. I found that medium through my art.
RI:
What's the balance between working and reflecting?
FML:
It's really all in one, to be honest. For me, work is being myself. There are times where I do feel overwhelmed, because I may not have my emotions in check. I can be very sensitive to my own emotions, and because my work is informed by my emotions, I have to really work hard on making sure that I am mentally and emotionally healthy.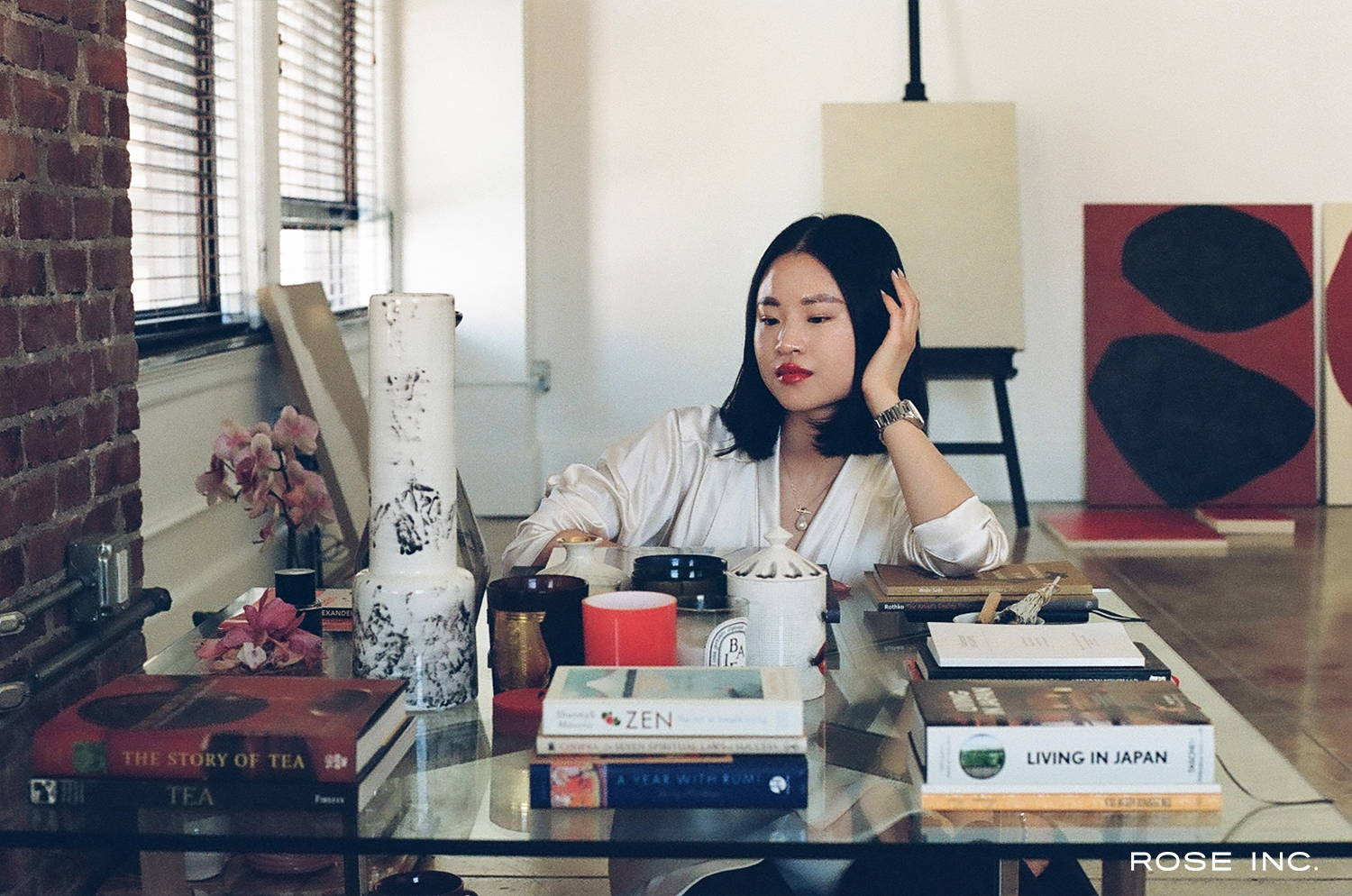 It's important to listen to your intuition.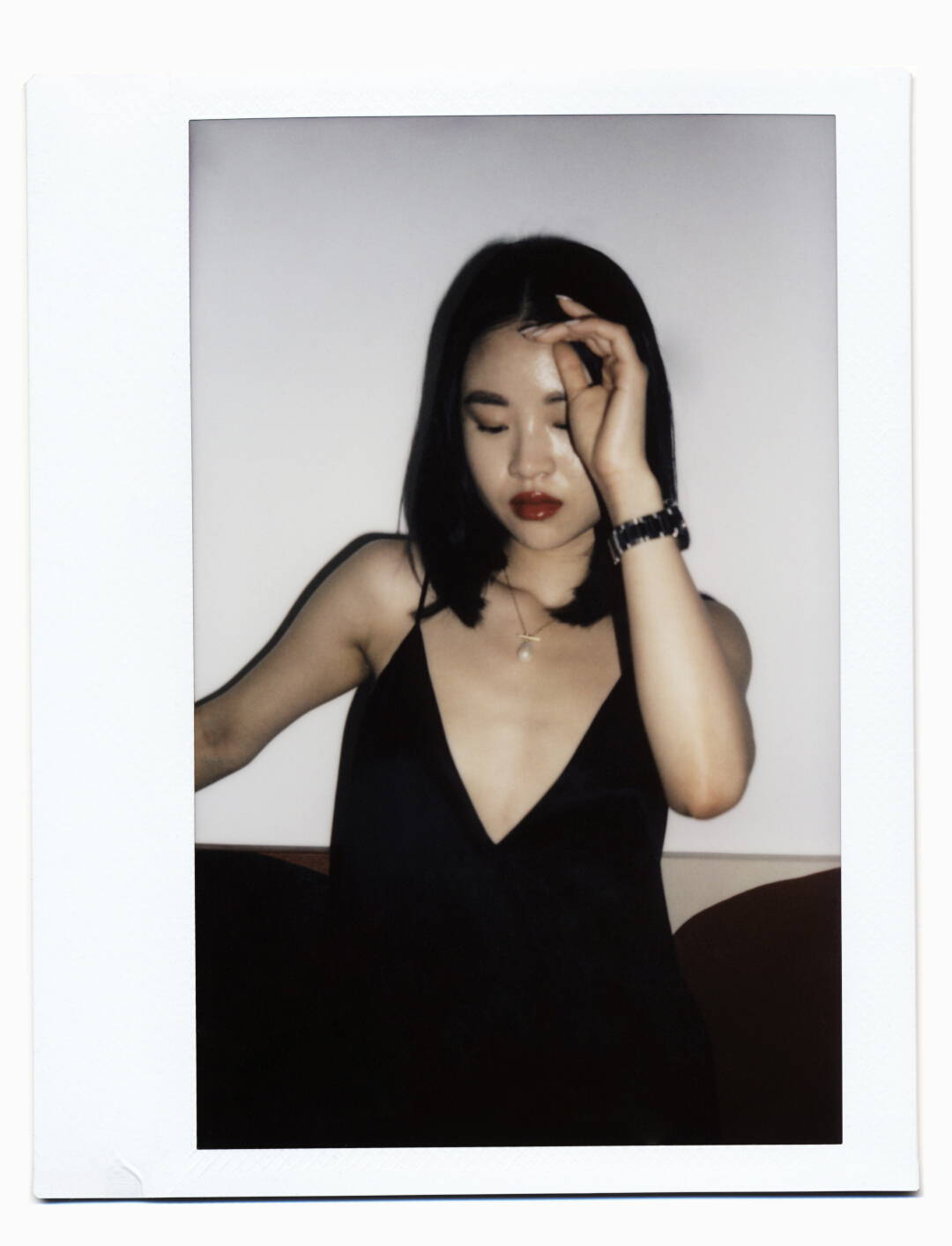 RI:
There was a workaholic moment a while ago, and now there's a resurgence of a "do less" approach. What's your view?
FML:
My sun sign is a Pisces. I'm also rising Pisces, but my moon sign is Capricorn. They're two completely opposite signs. Pisces are dreamers, and Capricorns are executors. I love working; it really brings me joy to get things done, because a dream is only a dream unless you execute.
But I also feel that in this digital age, when we're so saturated with so much newness, everyone's trying to up their previous accomplishment. There's a lot of competitiveness and saturation. I try to step away from that, where I try not to think about monetary goals or societal norms. I think about what makes me happy and sparks joy. Whether it's working a lot or taking a break, I think it's important to listen to your intuition.
RI:
How do you decide who you want to engage with?
FML:
Overall, it comes to where I feel like I resonate with others. I'm pretty private, in general, even with friends, and I like to keep to myself. I'm always in my own world, to be honest. I am this way because I like to give to people and I like to be present for others. But I'm quite sensitive—I absorb others' energy very much. Growing up, I struggled with that, because I felt like I would always be giving my time and energy to others without it being reciprocated. I'd feel drained. Now, I want to make other people happy, but I've learned that I have to make myself happy first, and to be in a place where I'm mentally and emotionally ready to take on other people's emotions and energy as well.
RI:
How did you get into art?
FML:
I've been doing art since I was a child. I had wanted to apply to art school, but at the last minute, I decided not to. It wasn't until two years ago that I decided I wanted to pursue a fine art career. I was in a place where I was feeling quite lost. I didn't really know what I wanted to do or where my place was in this world. I had to think about what made me happy, whether or not I was making a living from it. So I started painting again. Slowly, I started to post my paintings on my Instagram and received a good response. I decided to produce my first art exhibition in March 2018. I announced on Instagram, and then I sold two paintings. For being a very new artist, that meant a lot to me.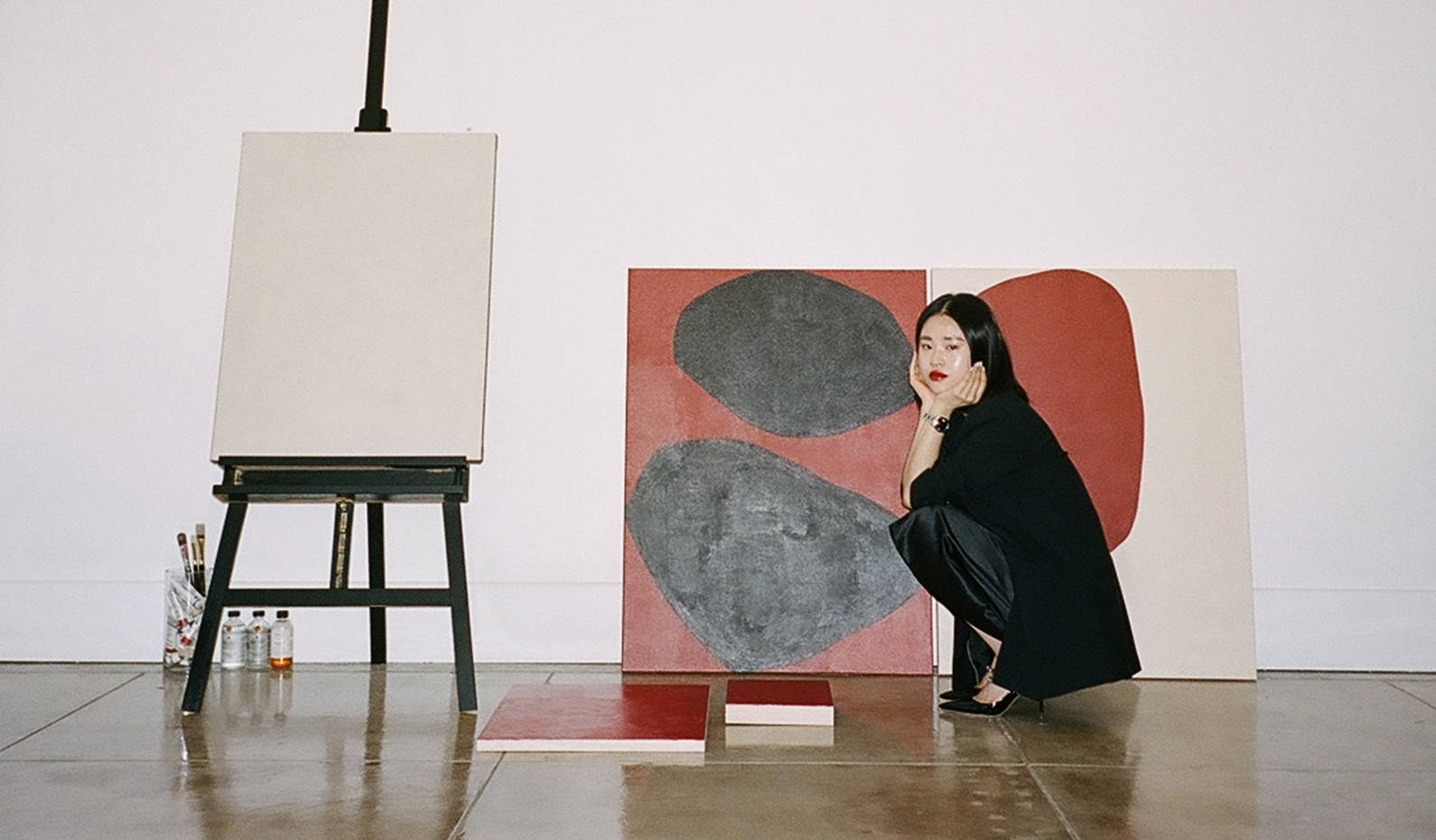 RI:
Coming off of that, how has social media affected your approach to your career?
FML:
It's opened so many doors and opportunities for me. If it weren't for social media, I would not be where I am today. We're living in such an innovative age, and I feel so blessed to be a part of it. I'm grateful to have cultivated a community and to be able to have a platform to send my message.
RI:
Do you ever get sick of being on it? Or do you feel a need to connect all the time?
FML:
There is that pressure to always be on. And to be honest, I did struggle in the early years of it. I felt like I was being molded by social media, almost. You are seeing so much of other people, so you can't help but compare yourself. Then I started to reflect on who I was, and when I started to find my own identity, I was more confident about what I had to offer and who I am. Now I don't feel as much pressure. When you know who you are, other people's opinions don't matter because you have your own opinion of yourself. I think that's what matters most.
i'm inspired by women who know what they want.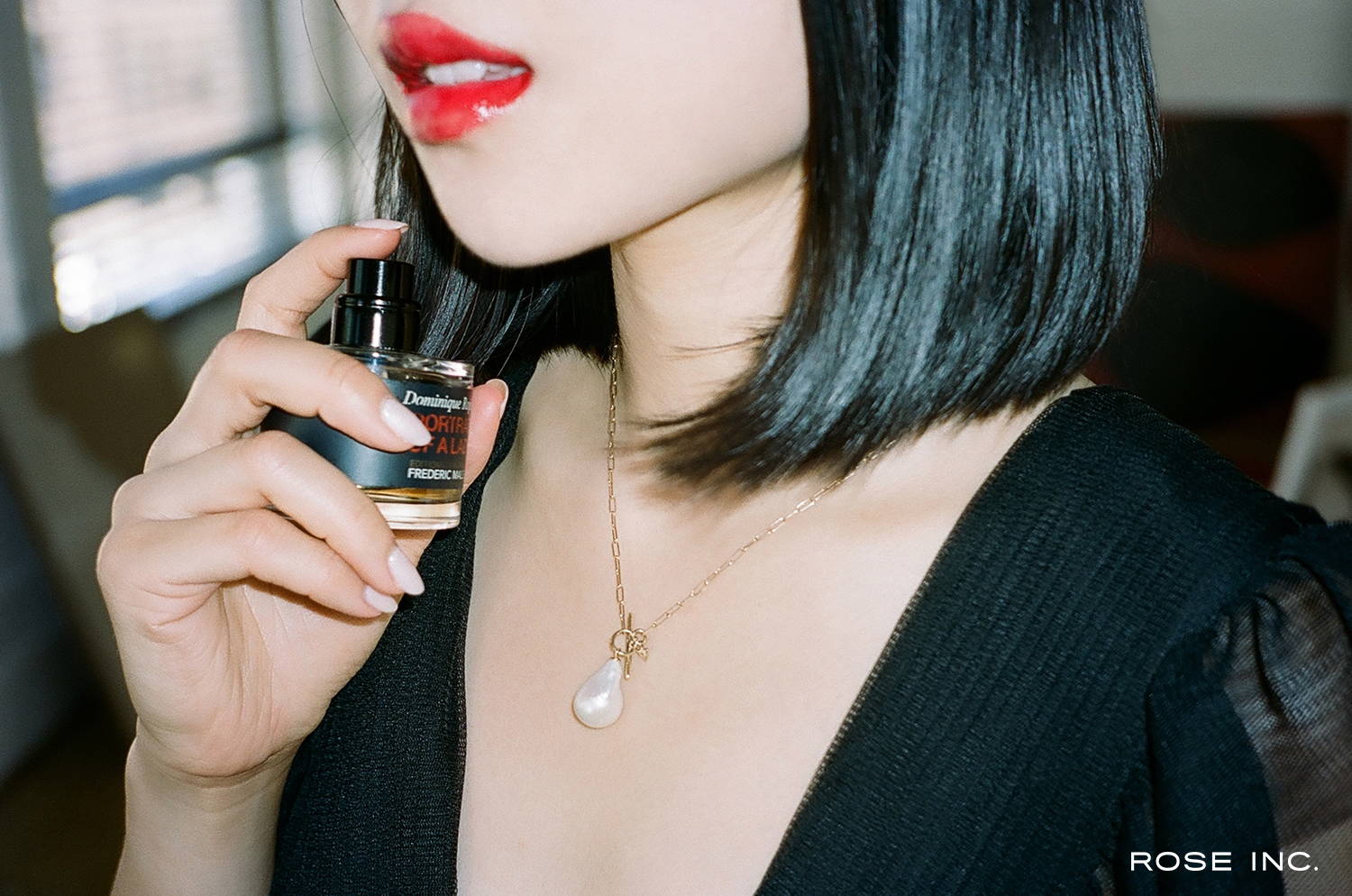 RI:
Which women are you inspired by right now?
FML:
I'm inspired by women who know what they want. Who are ambitious. Who don't take no for an answer. Women who pave the way for themselves and others.
RI:
Are there any similarities between how you approach your work and how you approach your beauty routine?
FML:
Keeping it simple. Just essentials. My art is very minimal. I like to use raw paints straight from the tube. For beauty, if I do wear makeup and skincare, it's very simple. I used to do 10-step skin care routines, but I realized it would irritate my skin more than it would help. So now I keep it simple.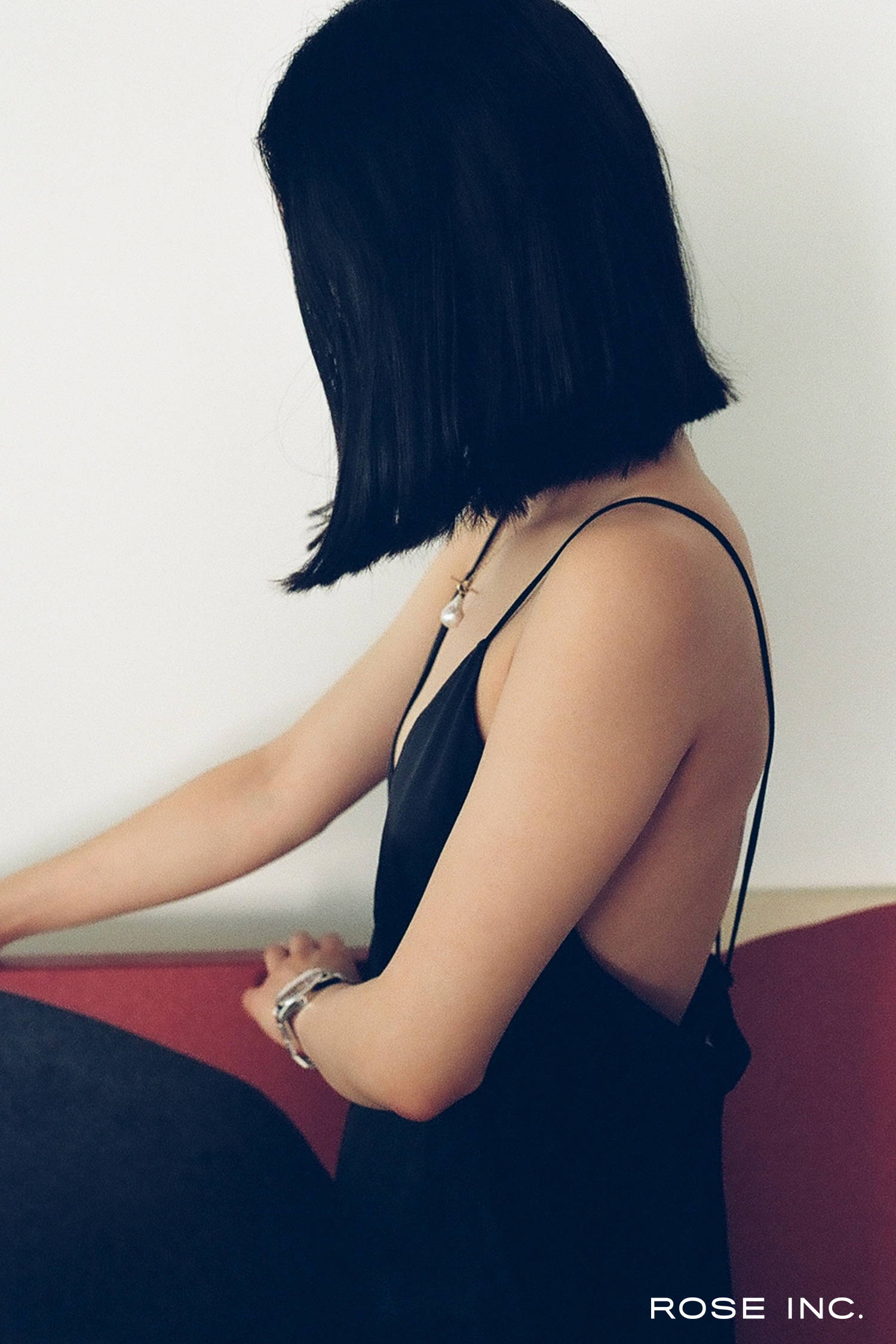 RI:
What are your favorite beauty products?
RI:
What's your go-to makeup?
FML:
Basically, my go-to look is simply a red lip. I like to keep the rest of my face bare and minimal to really allow the red lip to take center stage. My favorite red is MAC's Retro Matte Liquid Lipcolor in Feels So Grand. It's the perfect shade of true red.
RI:
What's your favorite part about being a woman?
FML:
To be able to express my femininity in different ways. Being able to do art, being able to dress the way I do, being able to connect with others. I'm looking forward to growing into the woman that I want to be.
RI:
What was the last thing that you said no to?
FML:
Being disrespected. It's not necessarily saying a verbal no; it's more like making a decision to no longer accept a certain type of energy into my own energy. It's a solid boundary.
RI:
What's one thing you would never apologize for?
FML:
The way I feel. Growing up, I always felt apologetic for feeling a certain way. I realized that I can't neglect my own feelings for the sake of other people, because then I'm harming myself. And if I'm harming myself, I can't become the best version of myself. I had to learn to become the love I never received. In doing that, I was able to find myself and understand my own feelings and my own way of being. When I didn't filter myself for other people, I became happiest in my own skin. That was the turning point for me.
RI:
Do you think it was a turning point? Or is it still a daily practice?
FML:
It's still a daily practice, because learning about yourself is a lifelong journey. When you understand yourself, that allows you to learn about and understand other people. That's the lesson that has informed my own interactions with other people. I want to have a positive and uplifting impact in other people's lives.
Photographed and interviewed by Ford.