03 / 23
EDUCATION
The Clever At-Home Devices That Supercharge Your Skincare
Which new at-home skin-care devices are worth the investment? Rose Inc. investigates.
"I always believed in at-home facial devices, but I never talked about them on my Instagram because I felt like a used car salesman," says Sheila Nazarian, MD, a Beverly Hills-based plastic surgeon with her own Netflix show (Skin Decisions) and more than half a million followers on the social media platform. This changed when COVID-19 hit the States and she found herself publicly sharing how she uses at-home light therapy and other devices to supplement in-office treatments.
"Getting in-office treatments is like working out with your trainer and using at-home devices is like working out by yourself," she explains. "In the office, with stronger devices and numbing cream, we're able to push you a little bit harder, but they're both valuable. The things you do at home can help you reach your skin goals faster."
Partially due to the global pandemic, the category is booming. Tera Peterson, co-owner of at-home microcurrent device company NuFace, reports triple digit growth in sales via the brand's website in 2020. Meanwhile, the in-home light therapy device market is projected to reach some $67 million by 2026, according to Global Market Insights. But as one might expect, the devices do not come cheap. And while some are FDA-cleared and have been clinically studied, it's becoming harder and harder to determine which gadgets deliver on their claims.
Can at-home skin-care devices really replace in-office treatments? Rose Inc. is investigating three of the top technologies this month: microcurrent, LED light therapy, and last but not least, devices designed to supercharge your skin-care products.
---
The Tech:
Nano-Misting & Other Active-Ingredient Delivery Devices
The Benefits/Claims:
This newer-to-market category appeals to an age-old conundrum: How to push concentrated active ingredients into the skin without stimulating the wound-healing defense (like with microneedling, for example).
Who It's Good For:
Theoretically, all skin types and concerns can benefit from more targeted skincare application, but those with with dry skin may particularly benefit.
What To Buy:
Three category-leading models have launched in the past six months alone: Réduit, a sleek new launch from former Foreo CEO, Paul Peros, that adopts an ultrasonic drug delivery tech used for 20 years in Australia and delivers vaporized actives to the skin via a device and pods (which contain 40 applications each); Droplette, which tapped grant money from NASA to develop its tool and delivers topical treatments via a mist of sub-micron droplets; and Foreo UFO 2, a device that pairs pre-programmed pulsations, heating, cooling, and/or LED light with sheet masks to better drive actives into the skin.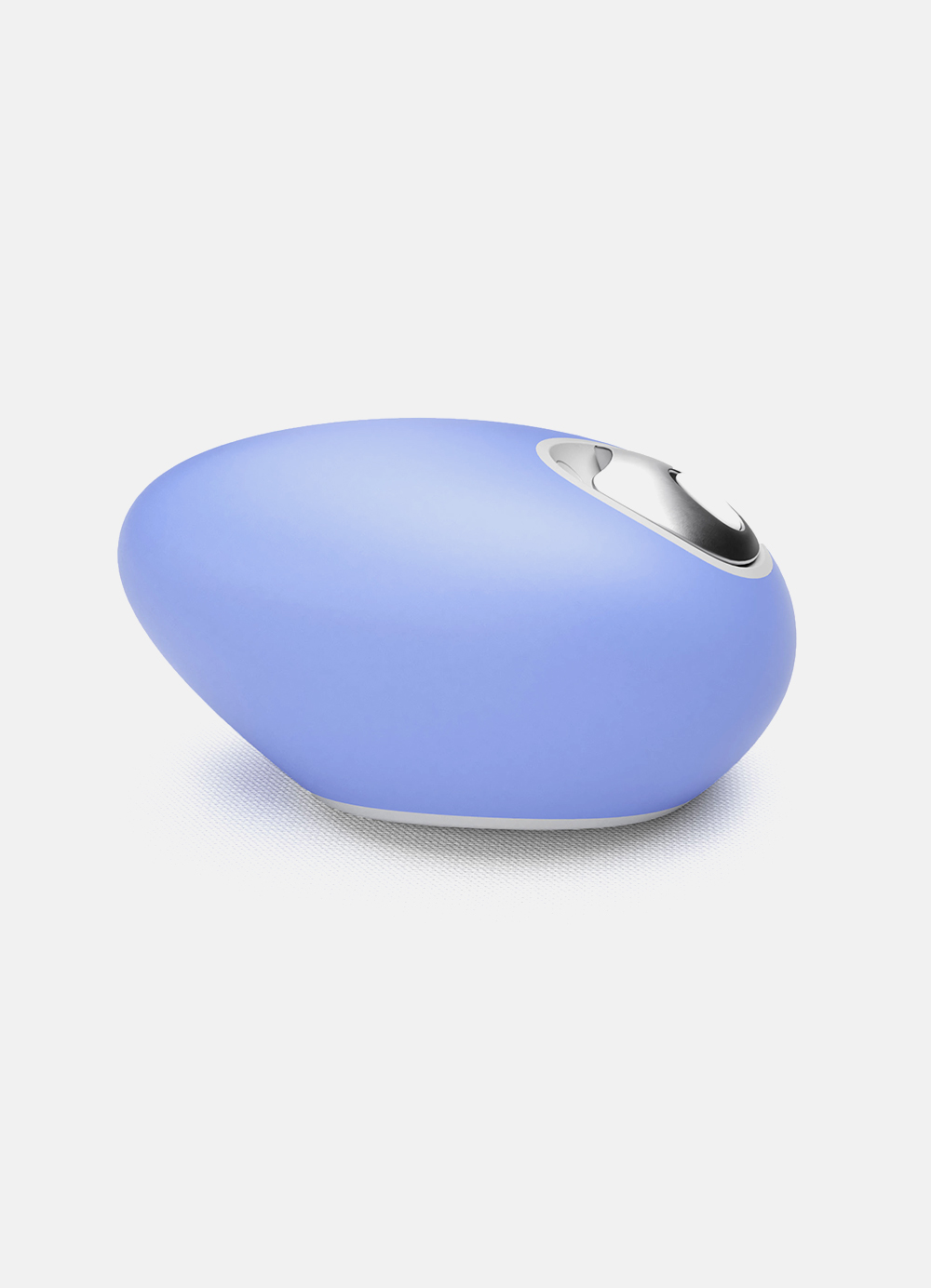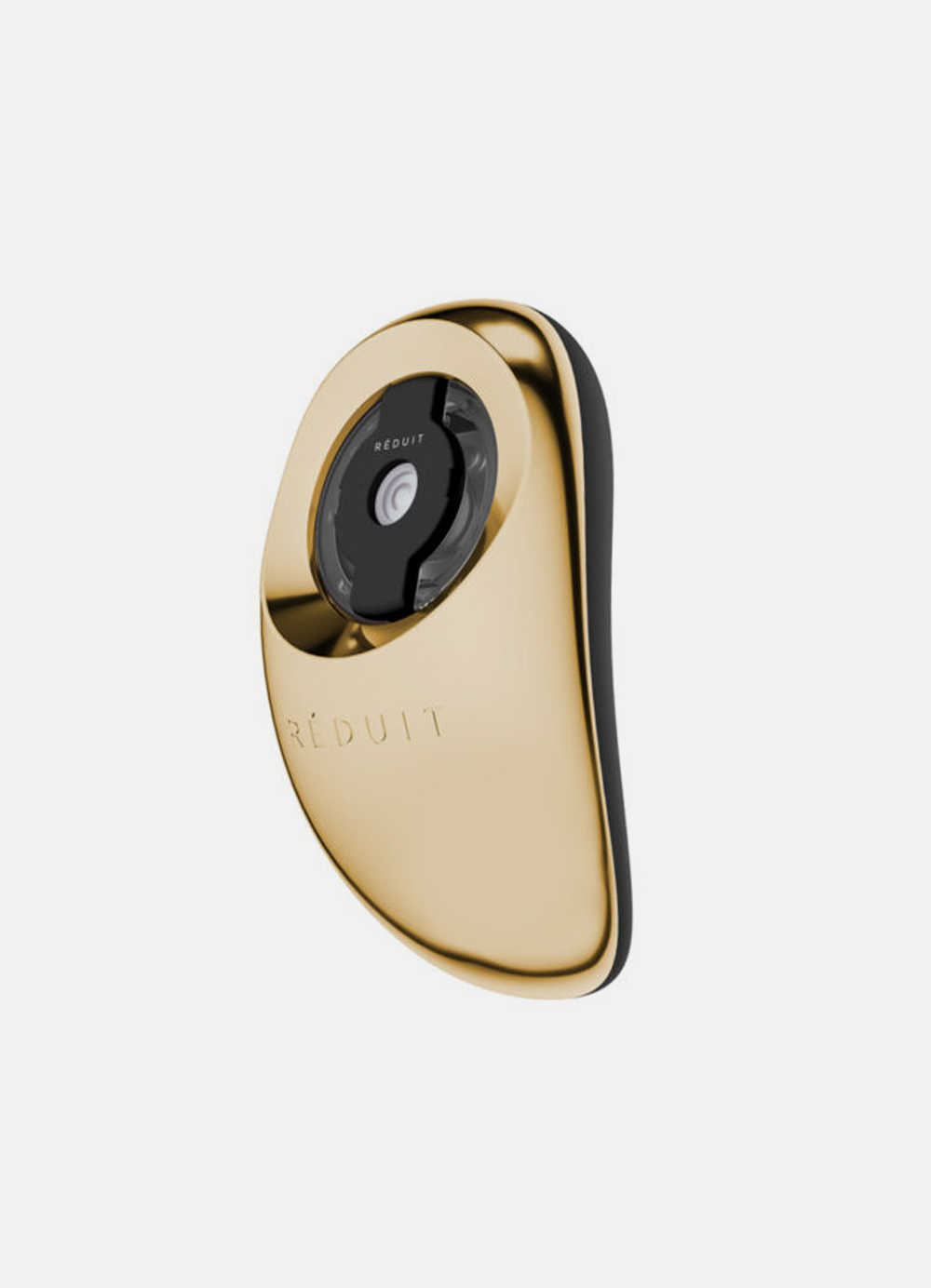 How To Use:
Using Réduit's offering is as intuitive as snapping in your preferred skin-care pod, pressing a button, and hovering the device over your face for a minute. (Occasional breaks in pulsation will signal when it's time to move the device over a different section of skin.) The sensation is similar to an oxygen facial, though not as forceful. Similarly, Droplette uses pods (single-use, containing 8% glycolic, .15% retinol, or 10% collagen) and provides three breaks in pulsation and misting so you can move the device from one cheek to another and to the forehead. Foreo UFO 2 is programmed to work with different proprietary masks to deliver hot (113 degrees fahrenheit) or cold (41 degrees fahrenheit) therapy; set wavelengths of LED (in the spectrum of 463-627 nanometers); and/or 10,000 sonic pulsations per minute.
The In-Office Upgrade:
The concept behind these devices is similar to HydraFacial, which is geared to hydrate the skin to enhance the delivery of active, small molecules. "The HydraFacial has the edge of delivering a vacuum-assisted microdermabrasion prior to infusion of the active ingredients," says Melanie Palm, MD, a San Diego-based dermatologist and associate clinical professor at the University of California San Diego says. But Dr. Palm and Dr. Nazarian want to see more clinical proof of concept before comparing at-home results with something similarly offered in office. "Just because it's the new shiny toy in the room, doesn't mean we have the answers [about how well it works]," Dr. Nazarian points out.
The Critics Say:
Conceptually, it makes sense that running an LED device over a sheet mask would help better deliver active ingredients into the skin. Nazarian herself applies clear masks or serums to her face before firing up her at-home LightStim Pro Panel Anti-Aging Light and finds that numbing cream works better under LED light in her office, for example.
Nano-misting active ingredients into the skin for concentrated penetration also proves a compelling theory. As Dr. Palm points out, anything around 500 kDaltons or larger cannot be absorbed by the skin, so it makes sense that reducing the molecule size of active ingredients could better deliver them into the skin. But smaller doesn't always mean better. "Just because something isn't absorbed doesn't mean it doesn't have an effect on the skin," notes Dr. Palm, who cites growth factors and hyaluronic acid as examples of ingredients that are too large to traverse the skin barrier, but still improve overall hydration by creating cell-signaling pathways.
Overall, more research is needed before our skin pros will sign off on these devices. "Though Droplette has some in-house clinicals and before-and-after photos published, these products lack published, reproducible clinical studies on patients and truly cosmeceutical-grade evidence. "I don't think they're harmful," sys Dr. Palm. "The idea is interesting, but good science needs to be demonstrated in full-scale trials before I would recommend them to patients."