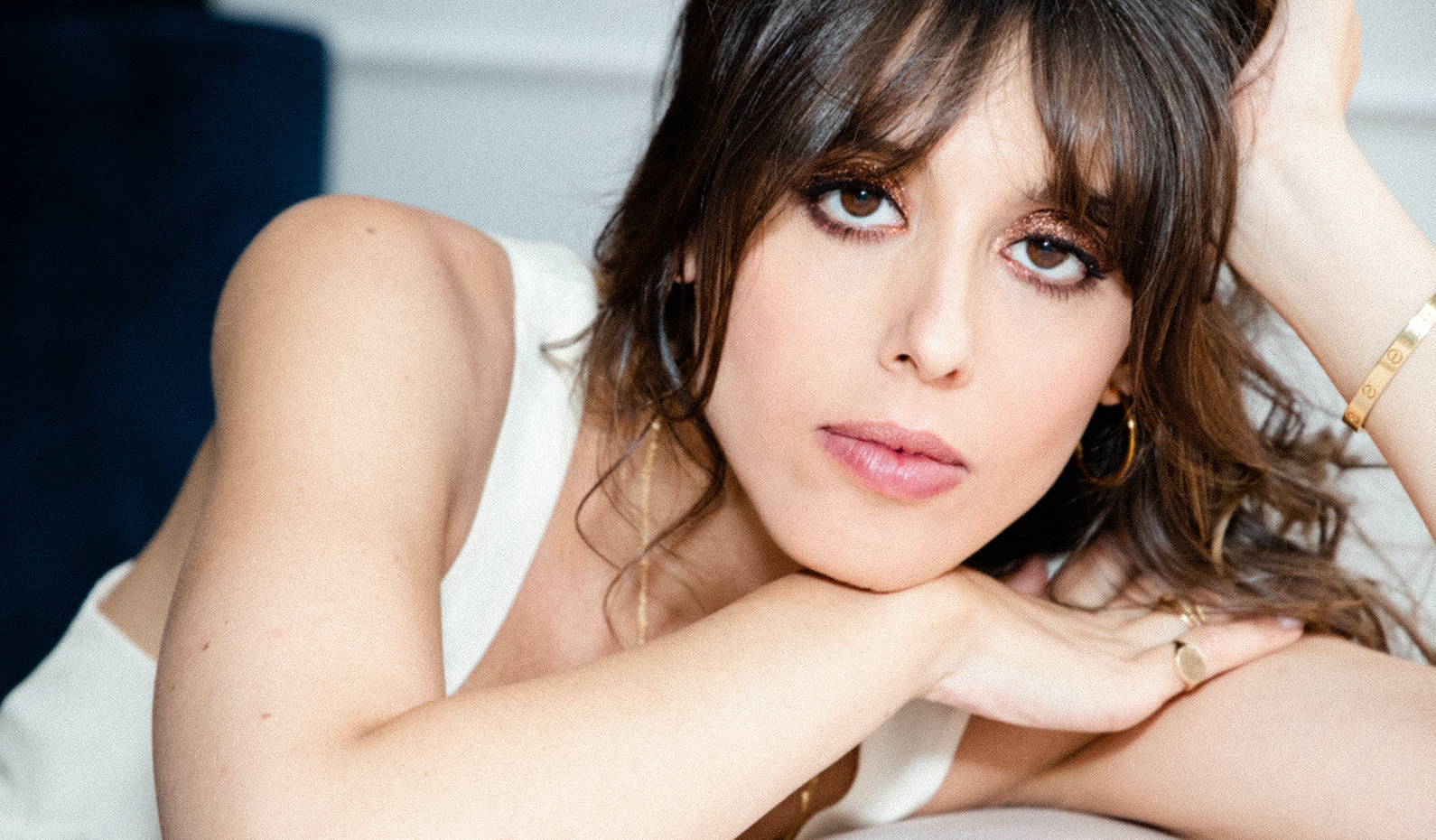 04 / 05
Beyoncé. Iman. Madonna. Prince. Some people are so good, they don't need to use a last name. French makeup artist Violette is one of them. It's not just thanks to her cool factor—though her Parisian background certainly doesn't hurt—but because of her incredible resume. She's had high-profile stints with Dior and La Mer, career-defining editorials in Vogue Paris (where she found a fan in Carine Roitfeld), and now, she's currently the Estée Lauder Global Beauty Director. All of this, and she just re-launched one of the most binge-worthy makeup channels on YouTube. Here, weeks before the due date of her first child, she talks with Rosie Huntington-Whiteley about her origins, her artistry, and what's next.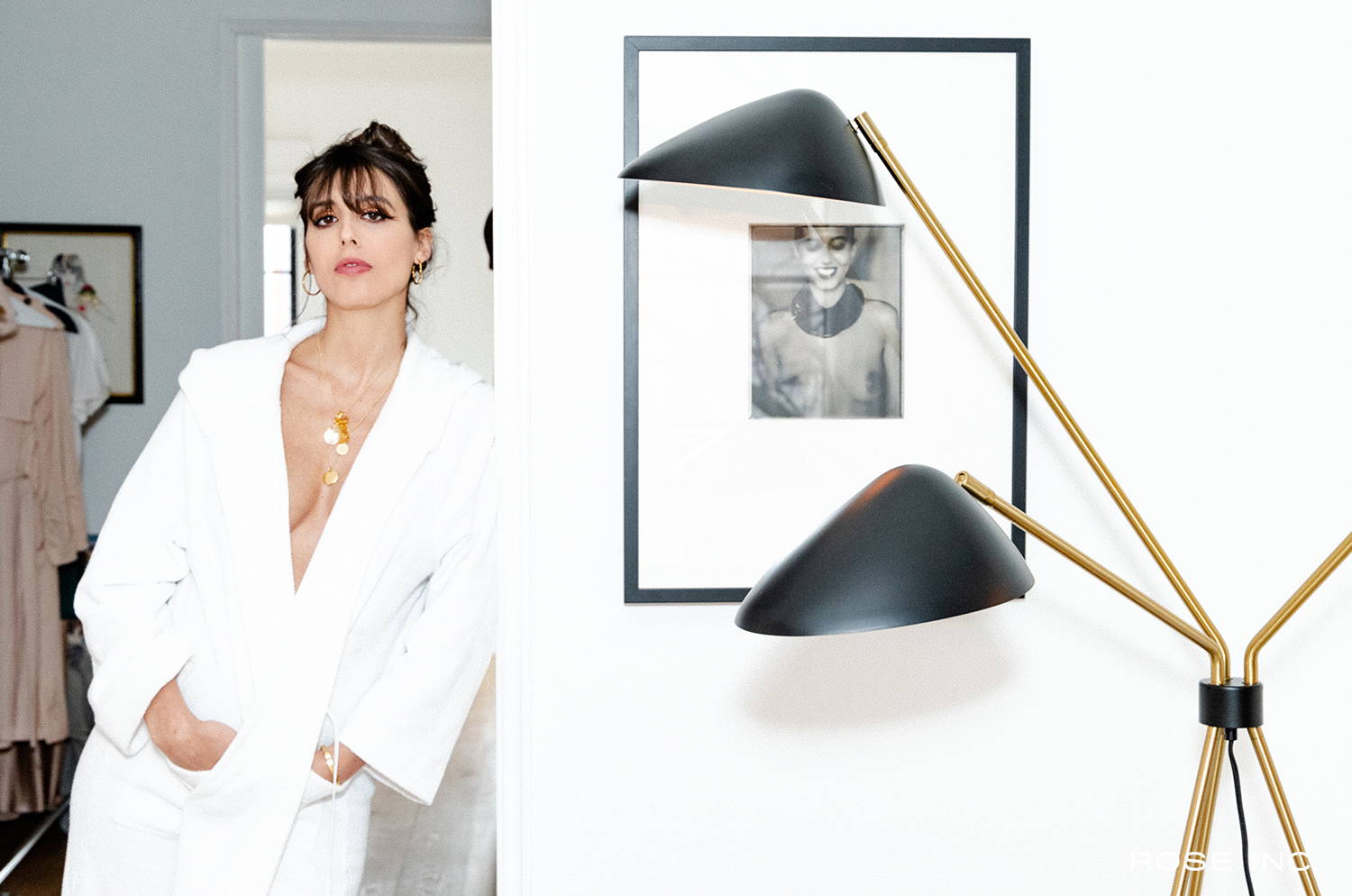 RHW:
How are you doing? How is your pregnancy going?
V:
I'm almost done. It feels like so long but then you realize that it's coming… and it's still so sudden. It's a weird feeling.
RHW:
It is like you're waiting, waiting, waiting—and then all of a sudden, those last few weeks creep up and you realize you'll never think the same way again.
RHW:
Well, I'm going to get into it, then. Let me start by asking how you became the makeup artist that you are today.
V:
I wasn't planning to become a makeup artist. I wanted to be either a fashion designer or a painter. I'd studied art since I was three years old, basically. Painting was really a huge passion for me but at the same time I was fascinated by fashion design. Then I had a weird thing happen. I had a costume party with a friend and she said to me,
"Hey, can you put some glitter on my face because I'm supposed to be this superhero?" I'd never done makeup before, but she said, "It's fine, you do painting." So I did it. It was like when you meet a new guy and you fall in love right away.
Then I realized that it's like dressing up or painting a face, which are both of my loves together. I thought, Maybe I can do this as a job. I started to brainstorm … and in two weeks, I left for New York. I didn't really speak English, and I had no money at all. Nobody wanted to hire me because I was French—that was after 9/11, when the French didn't want to go to war with Bush. Even the cab drivers were kicking me out of the cabs when they heard I was French.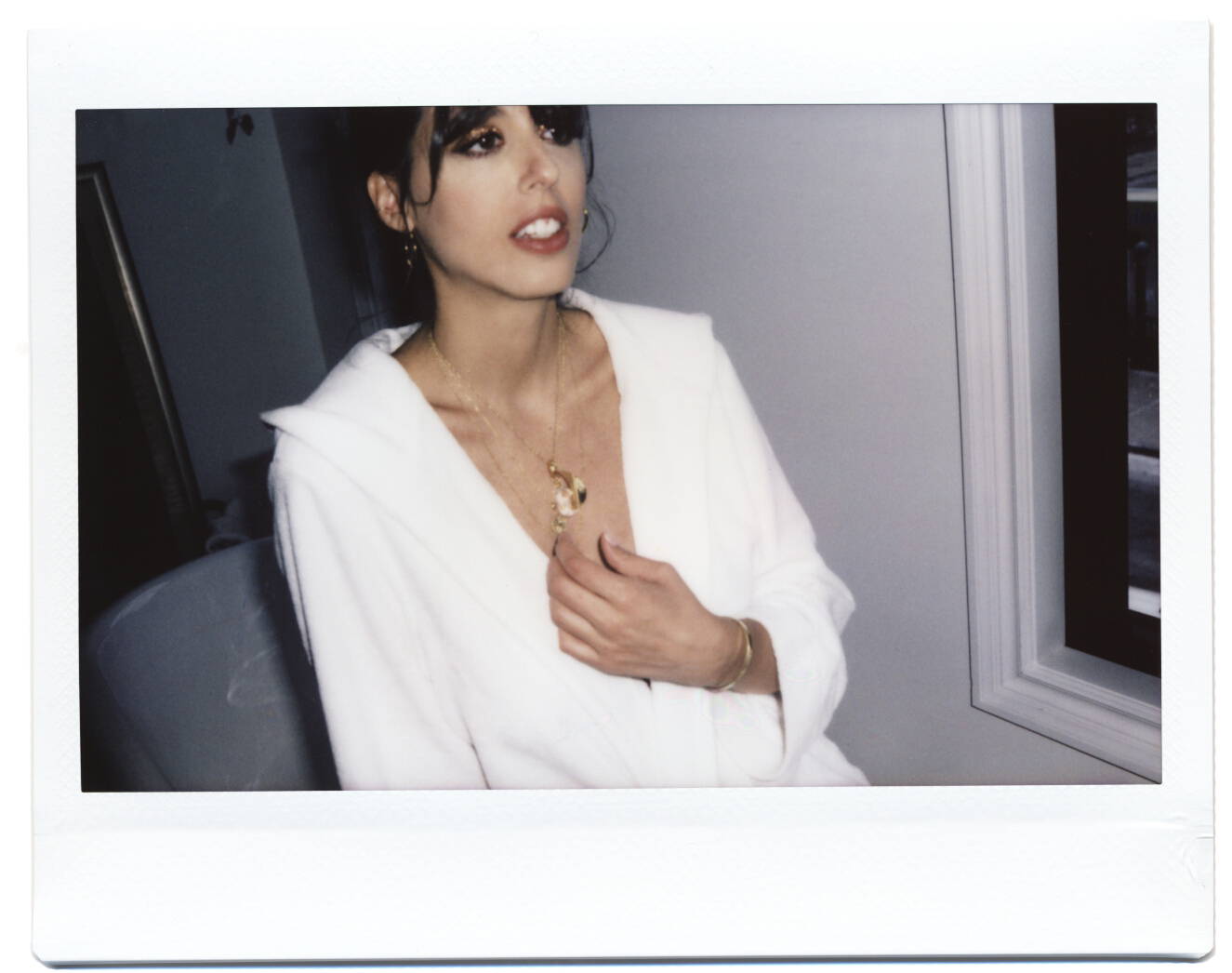 I WAS REALLY CLUELESS AND FEARLESS AT THE SAME TIME.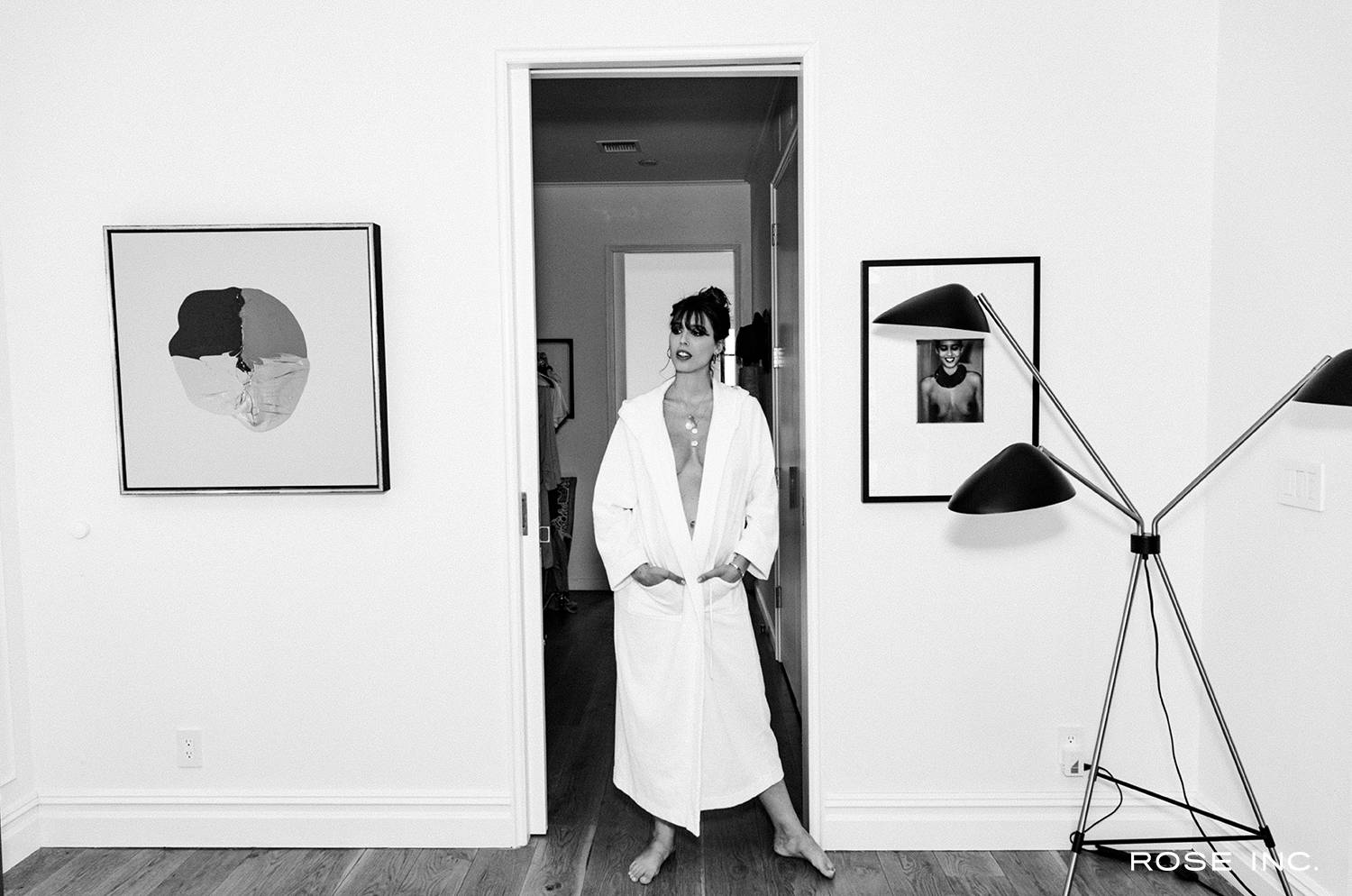 V:
Nobody wanted to give me a chance, so I had to work with this fur guy. I was in his archives—archiving furs and putting them in the computer. It was fucking awful, but it was cash and I had to pay my rent. During the day, I was going to modeling agencies and offering to work for free. I didn't have any money to buy makeup products, so I bought MAC pigments and mixed lipsticks and eyeshadows. Then Next Models gave me a chance to work on two jobs for free. That's how I learned. I built up my book and then my dad got cancer. I needed to be close to him, so I came back to France and I went to see an agency. I was really clueless and fearless at the same time. You know when you don't know? I just called this agency that was pretty good and said, "Can you guys represent me?"
Back then it was a time where makeup artists were much older. You had to assist, and usually it was guys, not women. So I arrive—this young girl with red lipstick and heels. Back then, if you were a makeup artist, especially if you were a woman, you were supposed to be much more humble physically. Somebody once told me that if you're too pretty, that might create jealousy or problems with the client or talent. And I said, "You might see them as insecure people, but if I were the talent and saw a confident makeup artist, then I'd trust her more to guide me." It was definitely a weird time.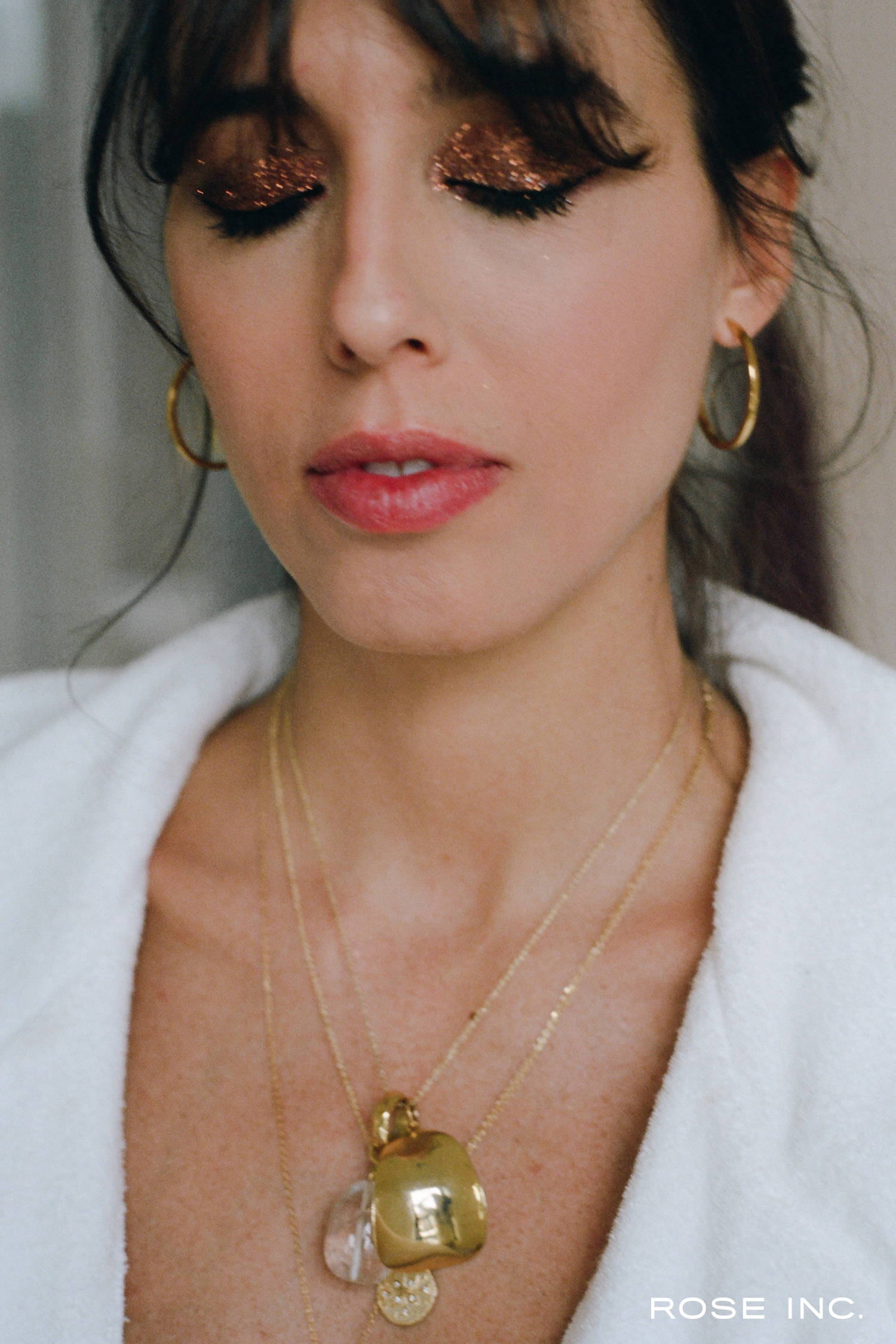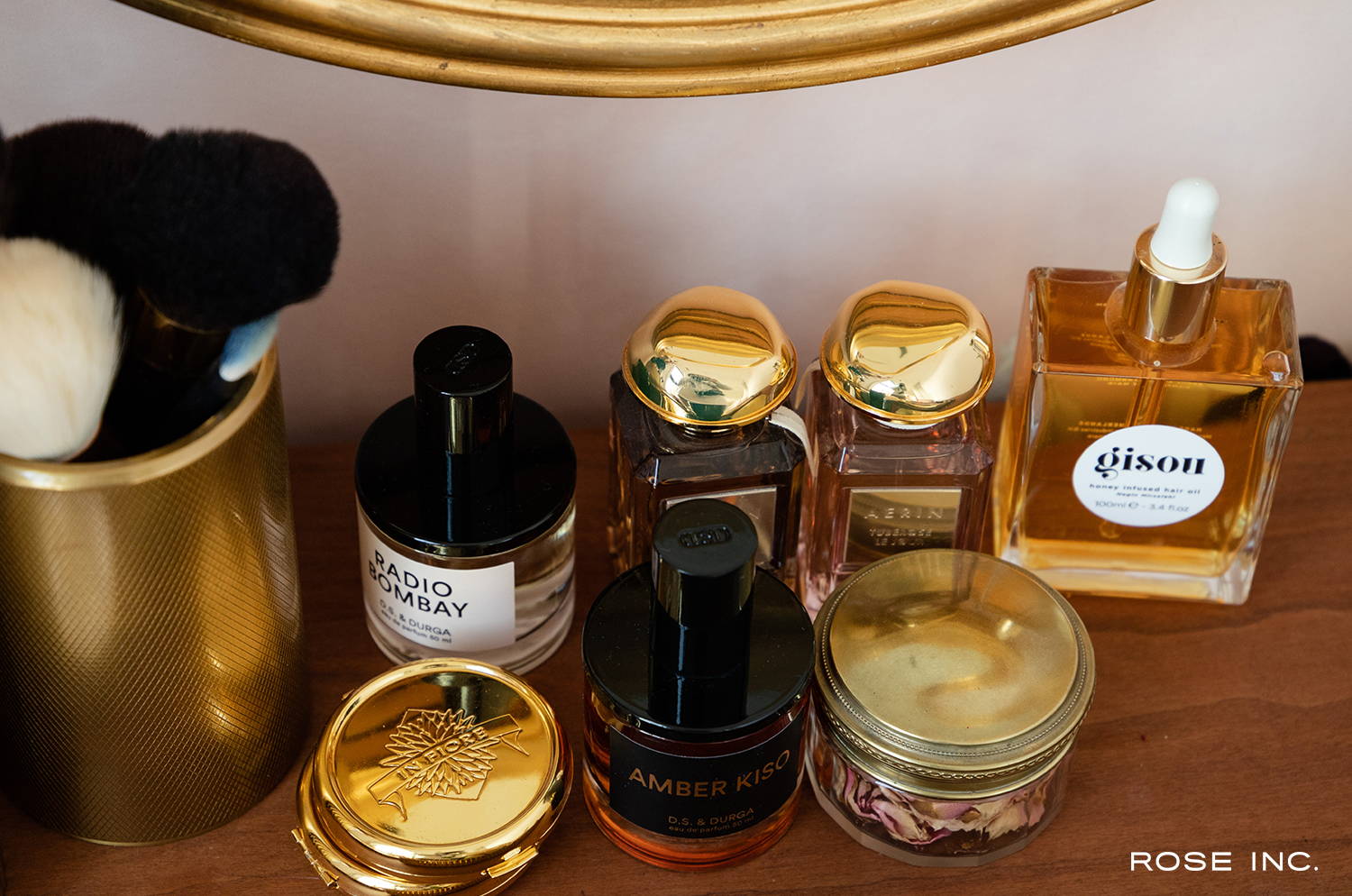 RHW:
It's really funny—I came to modeling in 2003 and I spent a lot of time in Paris. The artists weren't, for a lack of better term, stylish It girls. I think you're amongst a very small group of women. You're applying the makeup to your muses but you're also applying the makeup to yourself in the same way. There's not a lot of artists out there that are like that, but the ones I'm drawn to are like yourself.
V:
When I started, artists were supposed to look older. Some people have the idea that celebrities can feel insecure and so that's why you need to show everybody sucks around them—so they can feel great. That's totally not true. 
RHW:
I don't think that's true, either. The idea that anybody would be concerned with whether I, as a model, might feel insecure—that was the least of people's worries, especially in paris! Back then, it was very cutthroat. I remember being sent home from shoots and being told I was overweight to my face. So I don't think that's you. I think that's more about them. I think it was more about you arriving and looking great and showing them up.
V:
It's so true. In my head I was thinking, "I'm gonna keep doing it that way because that way feels good to me. If the fashion industry can't accept it, then I'm just gonna change my job because I have tons of ideas and makeup is not everything to me." I have other passions, it's fine. I never let anybody dictate what kind of person I could become. I could have felt bad about celebrating my own femininity, but and fighting for it all this time made me who I am now. I'm able to tell women to fight for it, embrace it, celebrate it. Because makeup, as I see today—I guess you call it Instagram makeup—I feel like everybody's trying to look the same, which to me is the opposite of celebrating your femininity.
I never let anybody dictate what kind of person i could become.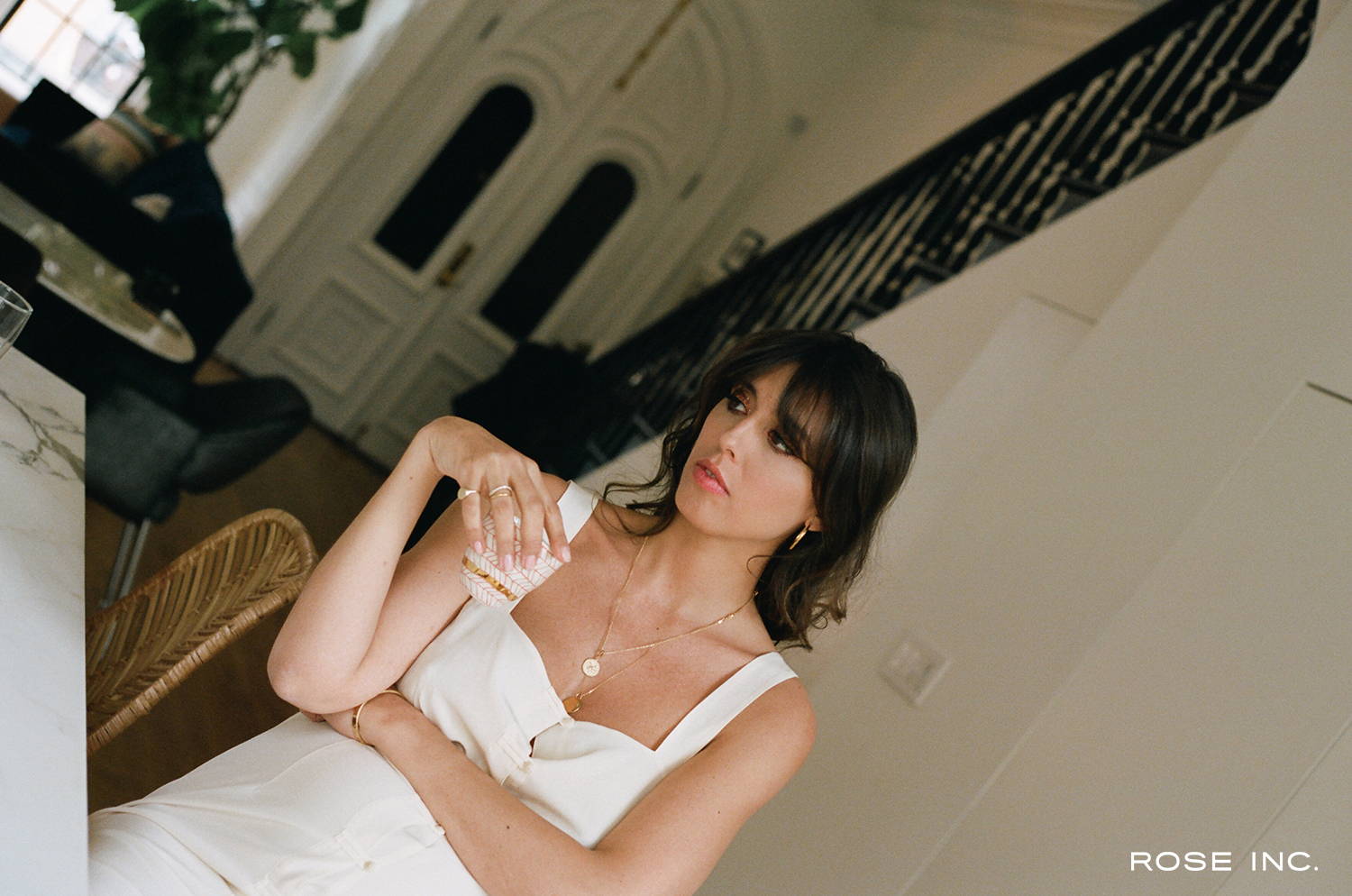 RI:
I love your origin story. It feels like so much happened from creative visualization, and I love the confidence you had to make things happen for yourself. Now i'm going to ask you probably your most-asked question ever… but if you could only have five products in your makeup kit, what would they be?
V:
Well, usually, the most-asked question is about French girls.
RI:
I'm looking at my list of questions and I don't have one about a French girl.
V:
For real? I'm shocked. Okay, my favorite five products. Red lipstick, no matter what, that's for sure. Then, concealer—I will never go out without concealer, unless I'm tan. I'm a big fan of the Estée Lauder Double Wear Flawless Concealer. Then, since I've been pregnant, my skin has been dry and I feel like I've lost the glow. So every time I'm done with my makeup, I pat on Estée Lauder Advanced Night Repair on top. It looks like my skin is a baby's butt. I'm also obsessed with In Fiore's Sauvetage serum. And glitter, for sure—any color, any brand. I can't live without glitter.
RHW:
Has living in New York made you look at beauty differently?
V:
It's great to be in New York because diversity is amazing here. All these women, completely different from one another. That has made me grow and try new things I wouldn't have tried before.
RHW:
Then you talked a little bit about having dry skin whilst you're pregnant. Is there anything else that has changed in your beauty regime since you've become pregnant?
V:
I became very aware of the products that I use. I'm using Necessaire because it's so clean. For shampoo and conditioner, I'm either using Aveda or Briogeo. I lost so much of my hair during the first trimester. For body, I use Biologique Recherche Creme B-STRIA and oil from African Botanics. For face, I use a mix of Biologique Recherche and Estée Lauder.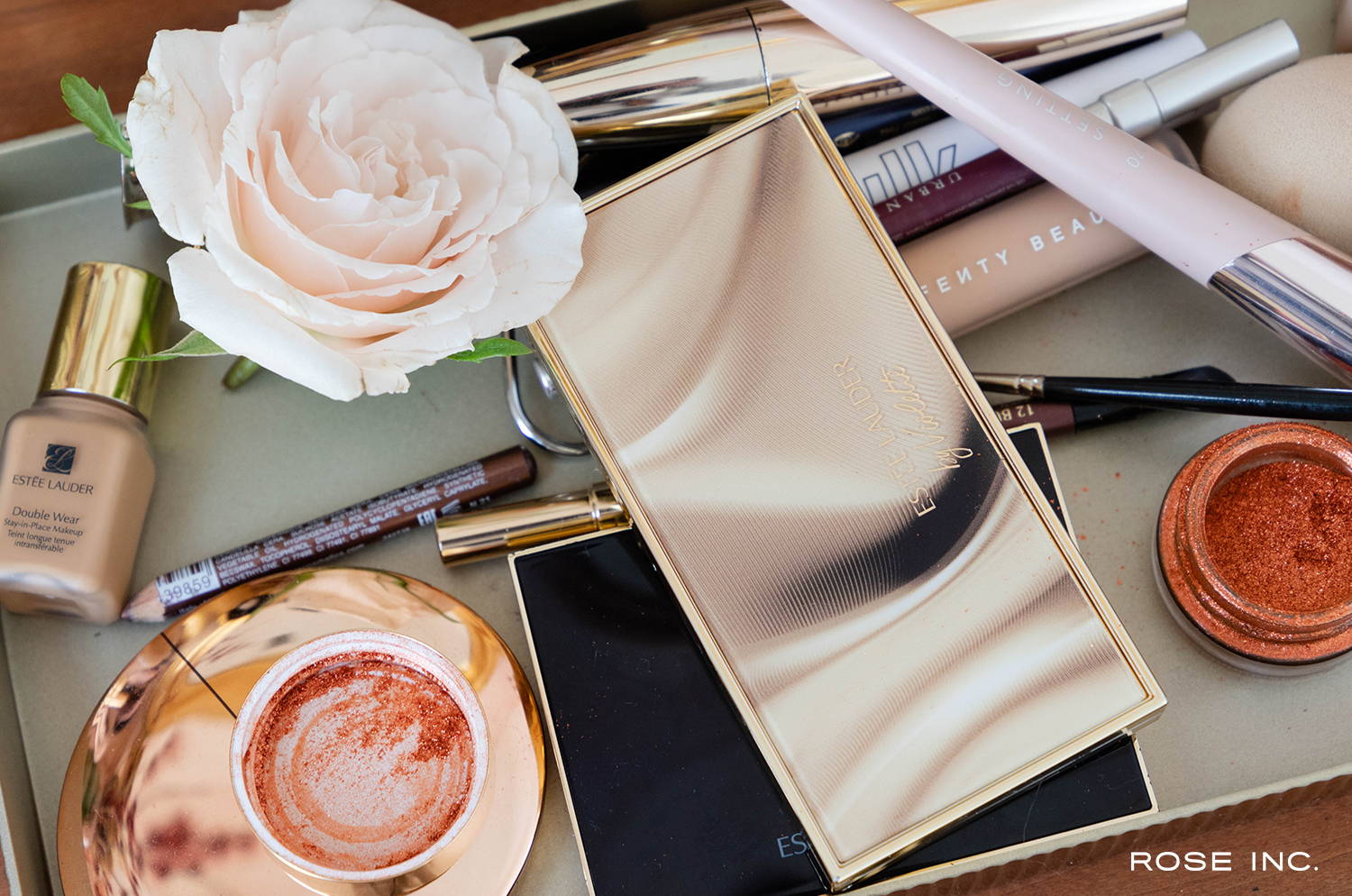 RHW:
These last questions are pretty quick-fire. When do you feel your most powerful?
V:
Well, the other day I was painting a whole galaxy of stars on the body of a woman. She has a lot of beauty marks on her face and I said, "I saw your face and I saw that you have an amazing constellation naturally. I want to continue this on your body." We were talking about it and I thought, I'm painting that girl's body. We're talking about how nature blessed her with this. In brief moments like that, I feel the most powerful because this is my job. In those moments, I feel super-powerful. Not in the ego trip way, but I feel so complete and so whole.
RHW:
What do you do to boost your confidence?
V:
Makeup helps a lot. Sometimes you wake up in the morning, you feel down, you feel weak, you feel exposed—and you have a big meeting with someone and you don't want this person to see any of this. I put red lipstick on, and I feel like nothing's gonna happen to me. I can conquer the world.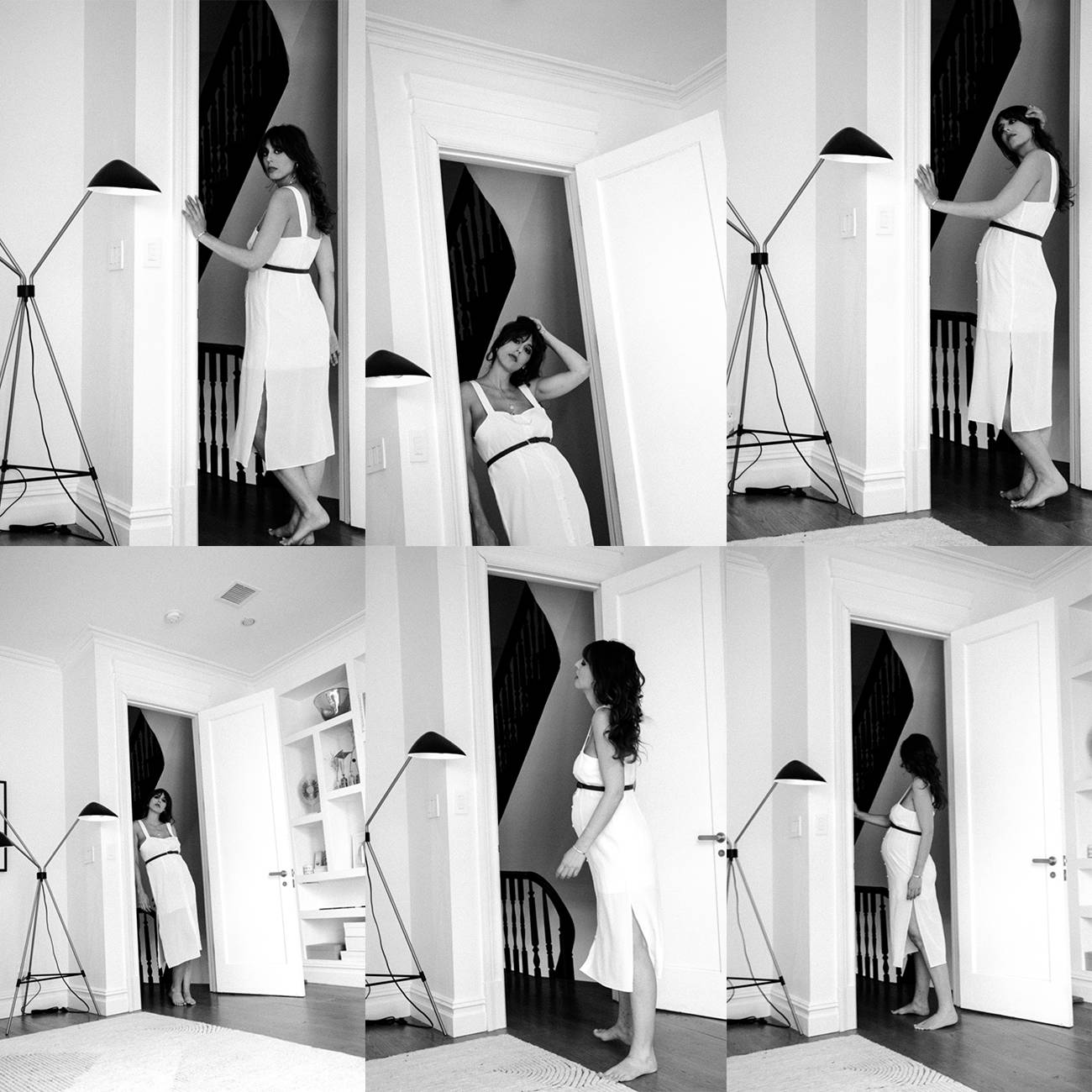 RHW:
What are you most grateful for?
V:
My partner. Every morning—and I'm not kidding—I'm wondering, "What did I do to deserve a life with him like this?" I feel very blessed.
RHW:
And now it's going to be the three of you.
V:
Yes! I know she's gonna look just like him.
RHW
So cute. What will you never apologize for?
RHW:
Where do you want to be in five years?
V:
I would like to be in Provence, in the south of France, with a glass of rosé and that's it.
RHW:
Can I join you? I would like to be there, too.
RHW:
Okay, perfect. see you in five years in Provence with a glass of rosé. Done.
Violette photographed in Brooklyn, New York by Ford