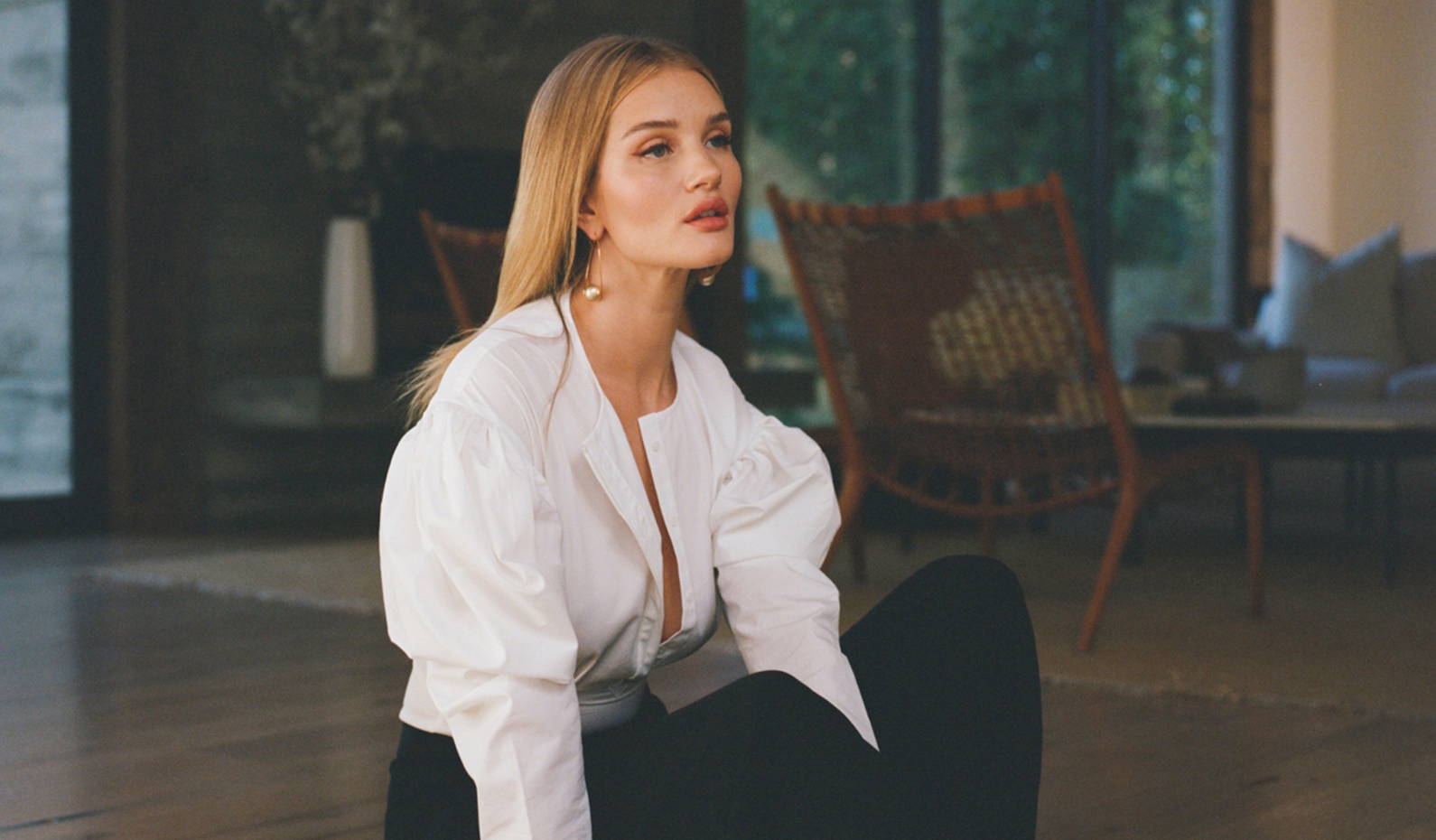 05 / 29
Rosie Huntington-Whiteley
Rosie and makeup artist Katie Jane Hughes met where so many people do these days: online. They became friends on Instagram first, then IRL. And the rest, as they say, is #makeuphistory. A shared love of beauty, color, and glossy skin binds these Brit babes together for photo shoots, red-carpet prep, and more. Here, just days before the launch of Rose Inc, Katie and RHW dish on their first makeup memories, must-have products, and why beauty rules are meant to be broken. Take it away, Katie.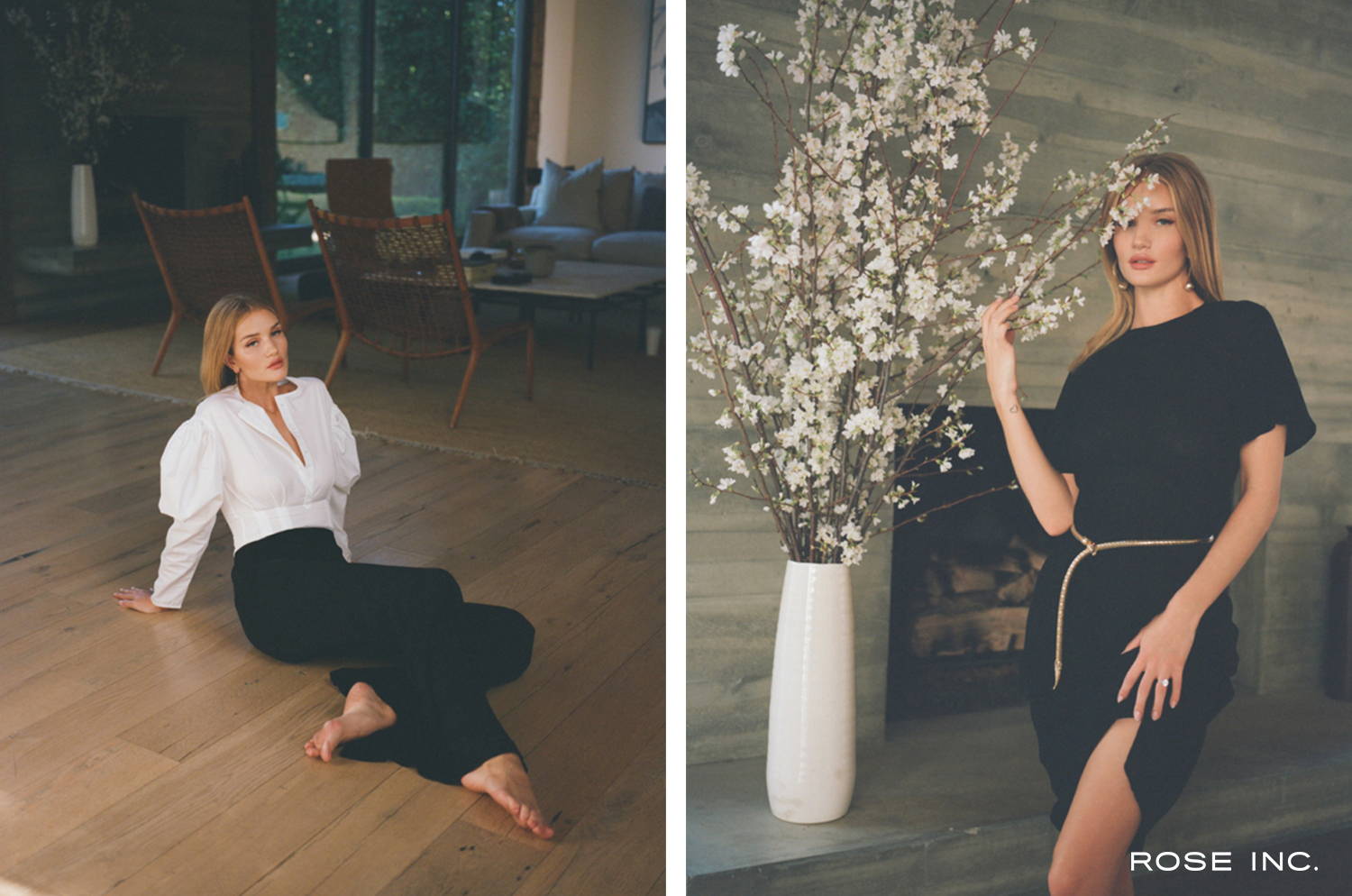 KJH:
So, Rosie. I know we've talked about this a bit, but give it to me straight. What is Rose Inc.?
RHW:
Rose Inc. truly is beauty from the insider out. I wanted to create a space that was curated by somebody with first-hand experience in this industry. I've sat in the hair and makeup chair, worked with all these incredible artists, and discovered—and am continuing to discover—new products, tips, routines and techniques, and how these can impact our lives in a positive way. I mean, a great red lip or a good hair day can really turn your day around.
KJH:
It's funny to hear you talk about the makeup chair, because that was actually the first time I heard about Rose Inc. you were in my makeup chair and you told me, "I'm really excited, but I'm also really nervous."
RHW:
It's something I'm really passionate about. And I want to learn back from the community of people that will come to Rose Inc. It's all about sharing information, and I think when we share as individuals and as humans, it brings us closer together. That's really special, whatever the topic is—makeup, politics, culture, cooking. When you can bring people together and communicate and start a conversation, that's when really exciting things happen.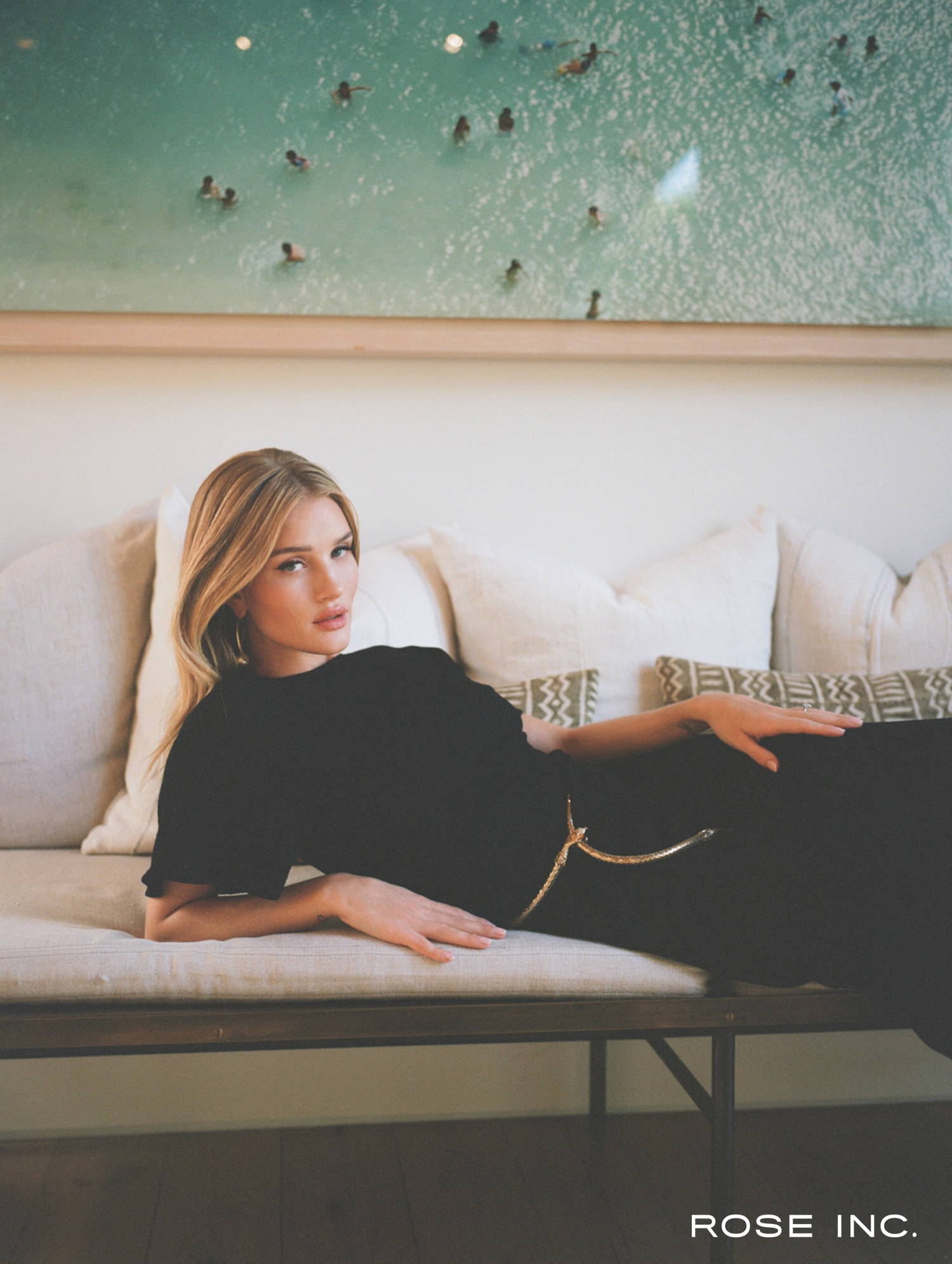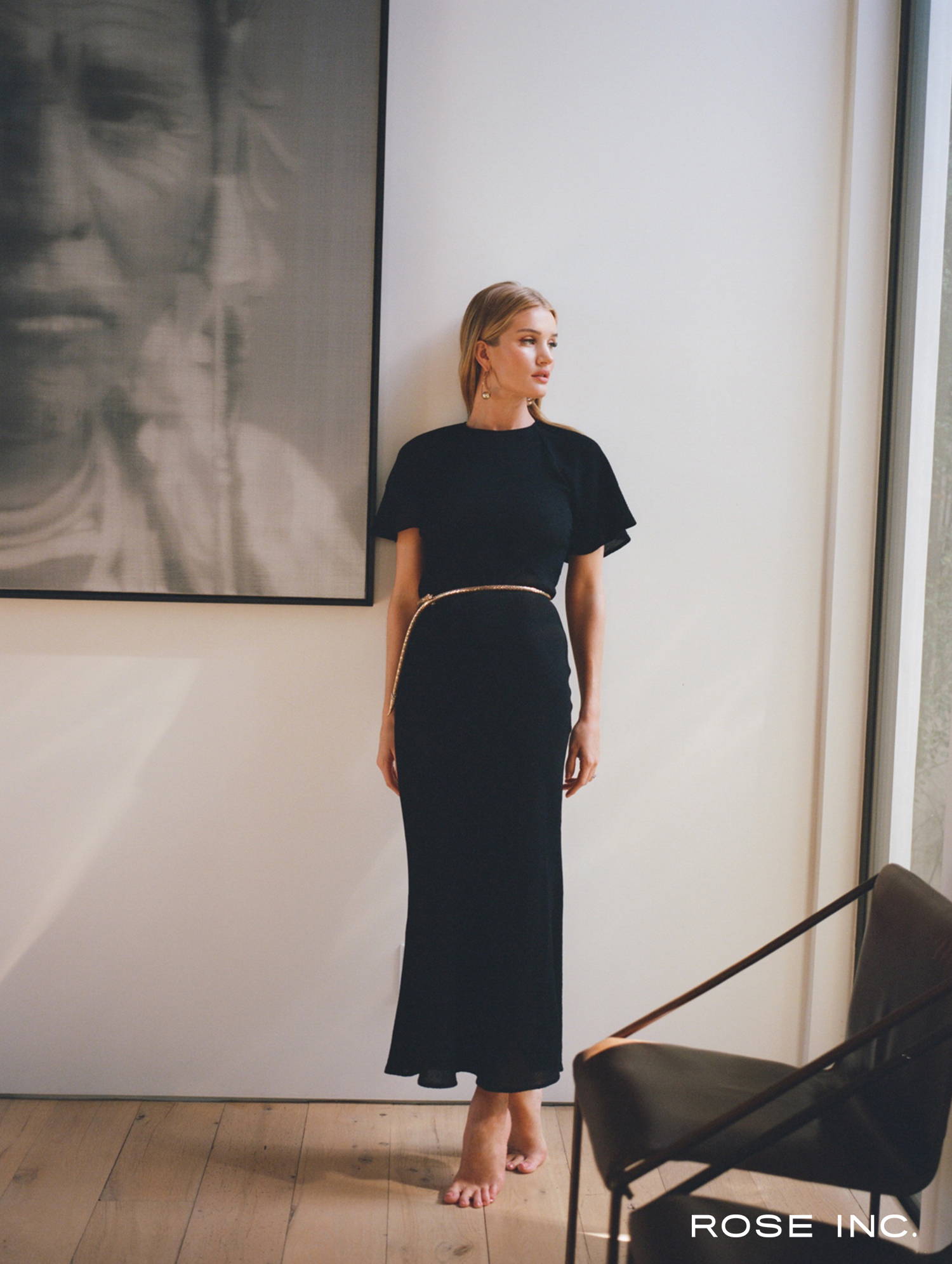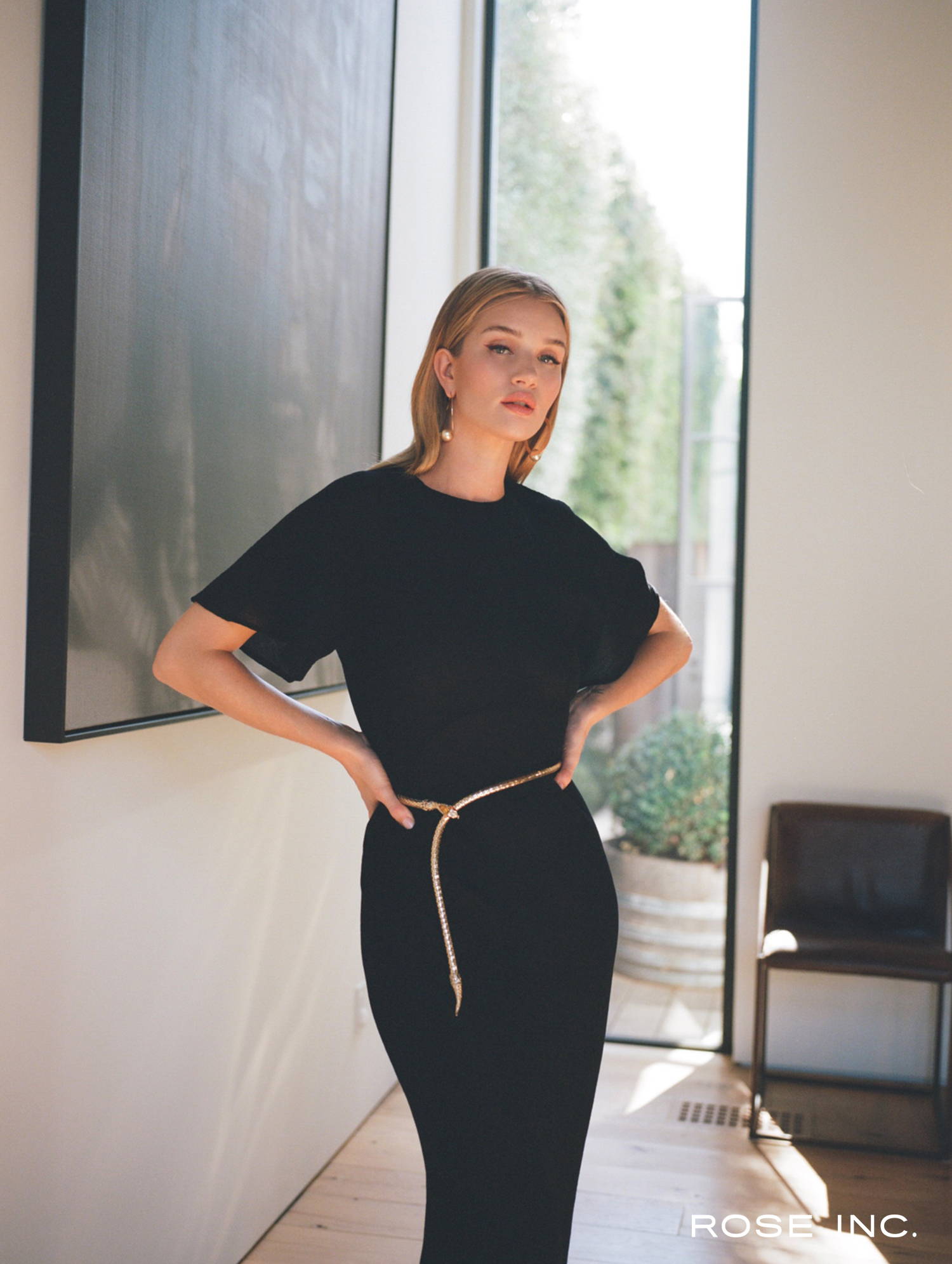 [My mum] always told me that makeup should enhance what you have and not hide what you have.
KJH:
Did you always love beauty products?
RHW:
For as long as I can remember, I've always loved makeup and products. I would go into the pharmacies and walk up and down the makeup aisles and try things on. And then, I remember just loving watching my mum get dressed up for a night out, and how it transformed her mood, and how she went from being my mum into this different persona.
KJH:
Did you learn a lot about makeup from her?
RHW:
She always told me that makeup should enhance what you have and not hide what you have. We've all got parts that we don't like—a crooked tooth, blemishes, whatever it is. But what are the things that you love about you? Do you have an amazing smile? Do you have great skin? Do you have gorgeous eyes? Don't worry about your "flaws." Enhance and celebrate the features that you have—and don't waste time masking the things you don't like.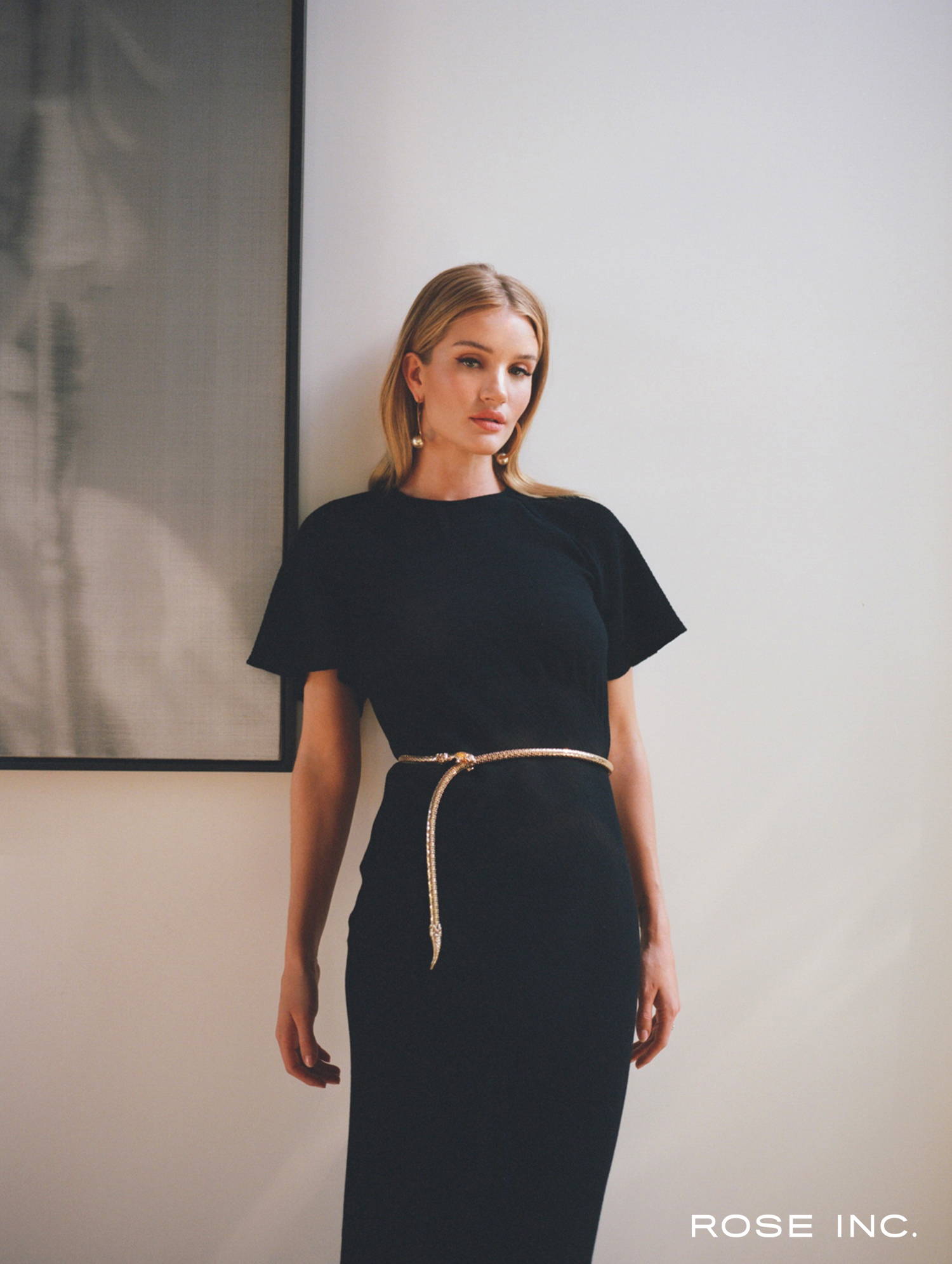 KJH:
Now you've got me thinking back to being a teenager! I grew up in Liverpool, and on the day of my sister's wedding, I was 15. I wore dark lip liner and a nude lip, and she was like, "Get them witch lips off!" I was like, "No, I look amazing!" and she said, "if you wear that lipstick walking down the aisle, I'll kill you." so as I always say to myself, i'm not going to appeal to everybody. I'm going to appeal to certain people at certain times in their lives.
RHW:
I totally agree. Everybody's talking about how people apply makeup so heavily nowadays. I can't help but think back to the '70s and '80s. People wore so much color—it was really extravagant. Now I think the difference is that it's more skillful. Because of social media, you're able to educate yourself on how to wear it, so you're able to go on YouTube and learn. Whereas before, people maybe wore heavy makeup, but it wasn't so finessed.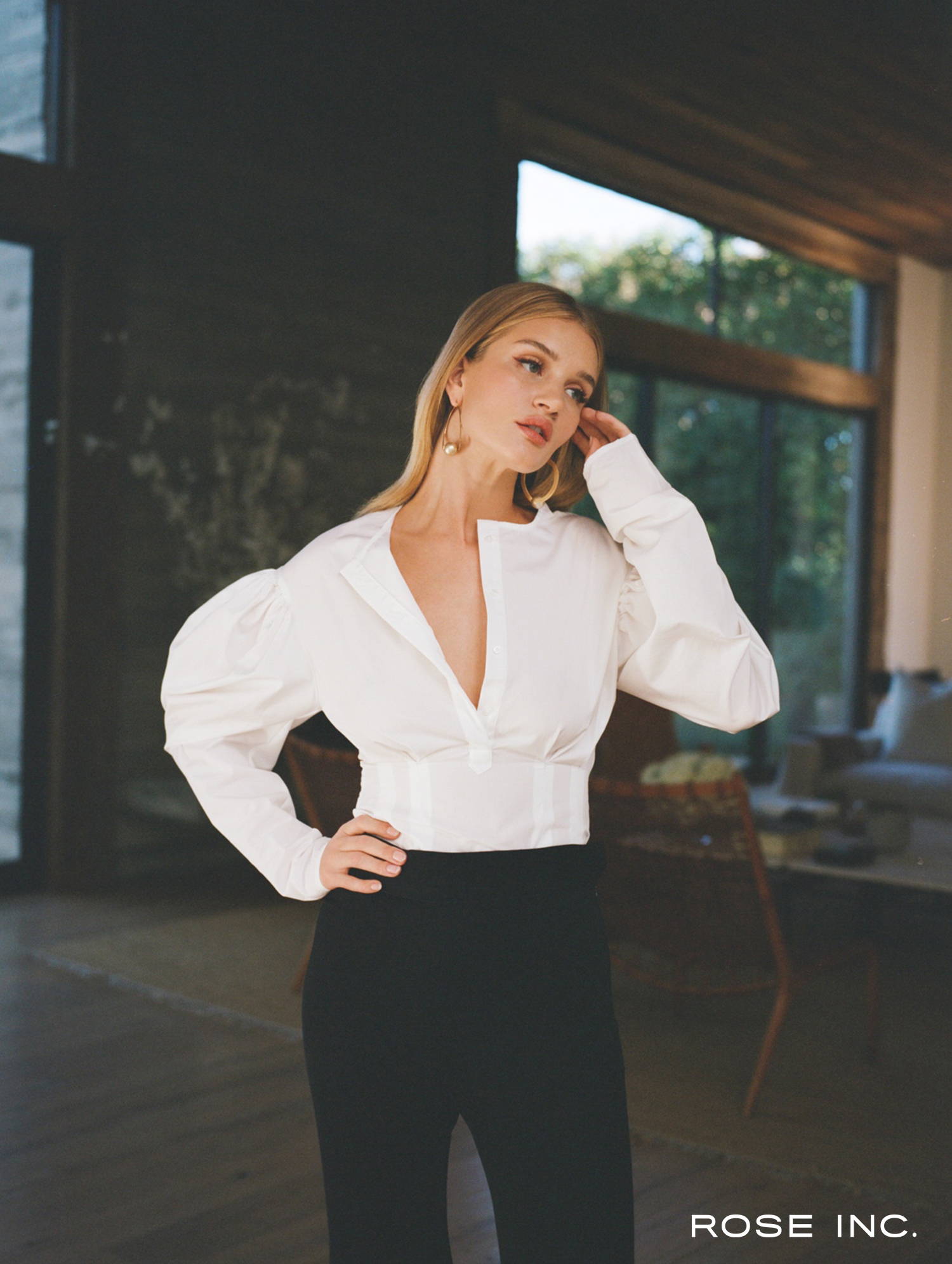 KJH:
Right. So what kinds of things are you going to be doing with Rose Inc., then?
RHW:
I see the site as being a collaboration of my favorite artists, of my favorite influencers, of my favorite bloggers, of my favorite tastemakers. Bringing everybody's aesthetic together and celebrating it and learning from it and shopping from it and being creative from it and being inspired by it. That's what I hope for.
KJH:
Well, the internet really does connect people. You found me on Instagram. I DM-ed you about a specific boxing fight that was on and you said you loved my makeup. I was in Florida on holiday, and I almost fell out of the bed. It's funny because Instagram really does connect people these days. And this is what I think's going to be the beautiful thing about the site—people learning from each other.
RHW:
You never stop learning. You never stop being interested in the process. It's constantly evolving.
THere's skill and there's talent and there's beauty in everything, and that's what we need to look at, instead of tearing another person's image or look down.
KJH:
I mean, this is my favorite thing about working with you: we sit and figure out a vibe or an idea, and then you just say, "run with it." that's honestly the best thing that anybody could ever do with me as a creative, because then it lets me paint and see what happens. When we first met, I asked what you wanted to do. And you just said, "I don't know, give me a KJH special."
RHW:
Well, there's only a handful of people to whom I would say, "Do whatever you want to do." And you sit in that very small handful of core people.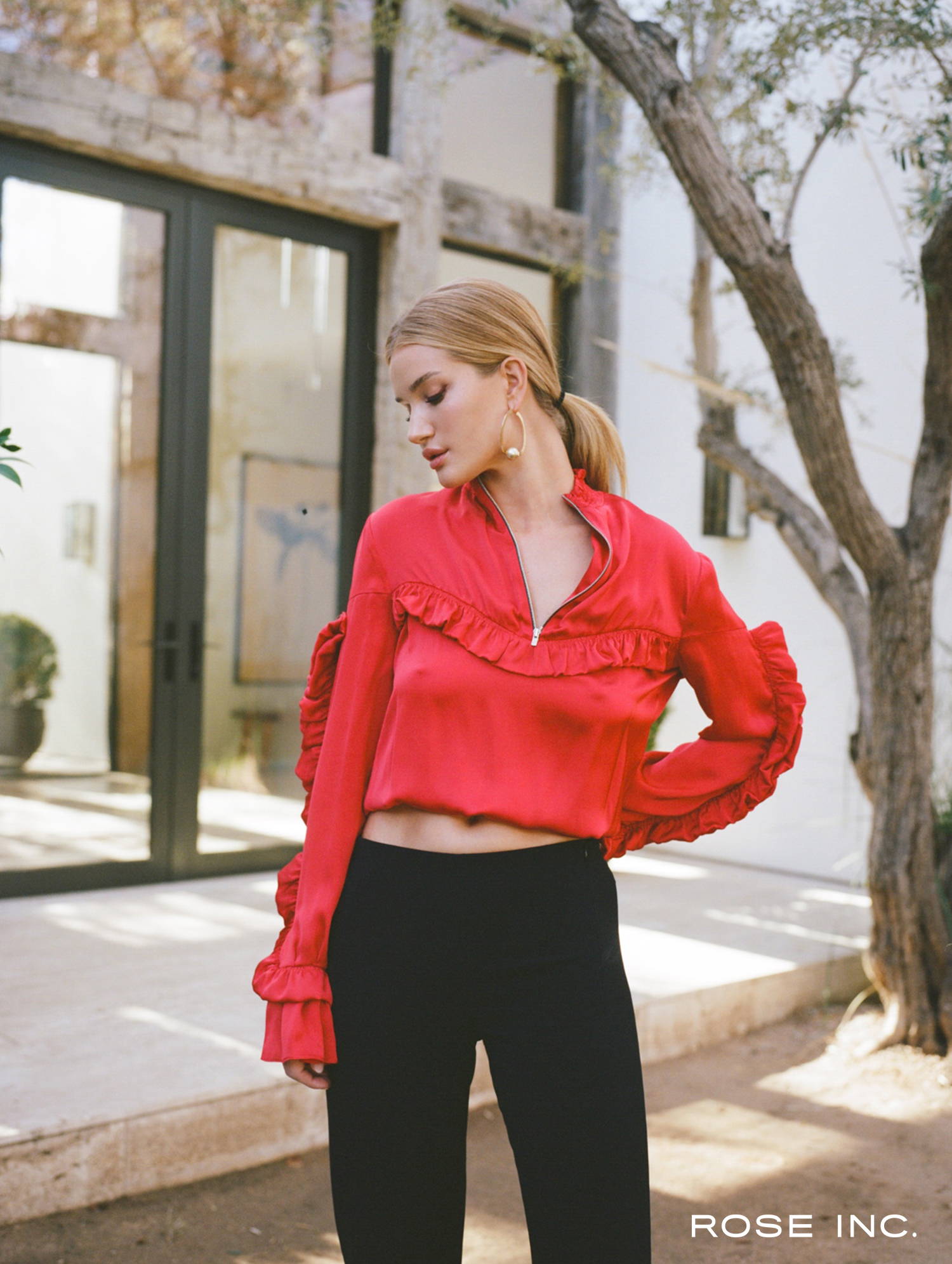 KJH:
I'm very happy to be in that.
RHW:
But I do think that with anything in creativity, you can't be too specific.
KJH:
You have to allow for creativity.
RHW:
Yes, and for so many years as a model, I never got a say. It was something I struggled with as a young model: you were hired, you turned up at work, and you did not get an opinion. I felt deep inside of me that things had to shift. The second half of my career has been more fulfilling, because through various turns and changes, I've been able to become an equal member of the team. Now I'm able to sit down with an artist and a team and say, "Why don't we try this?" Or, "What are you thinking?" It becomes a collaborative thing. Now the whole industry is turning—it's becoming more and more that way.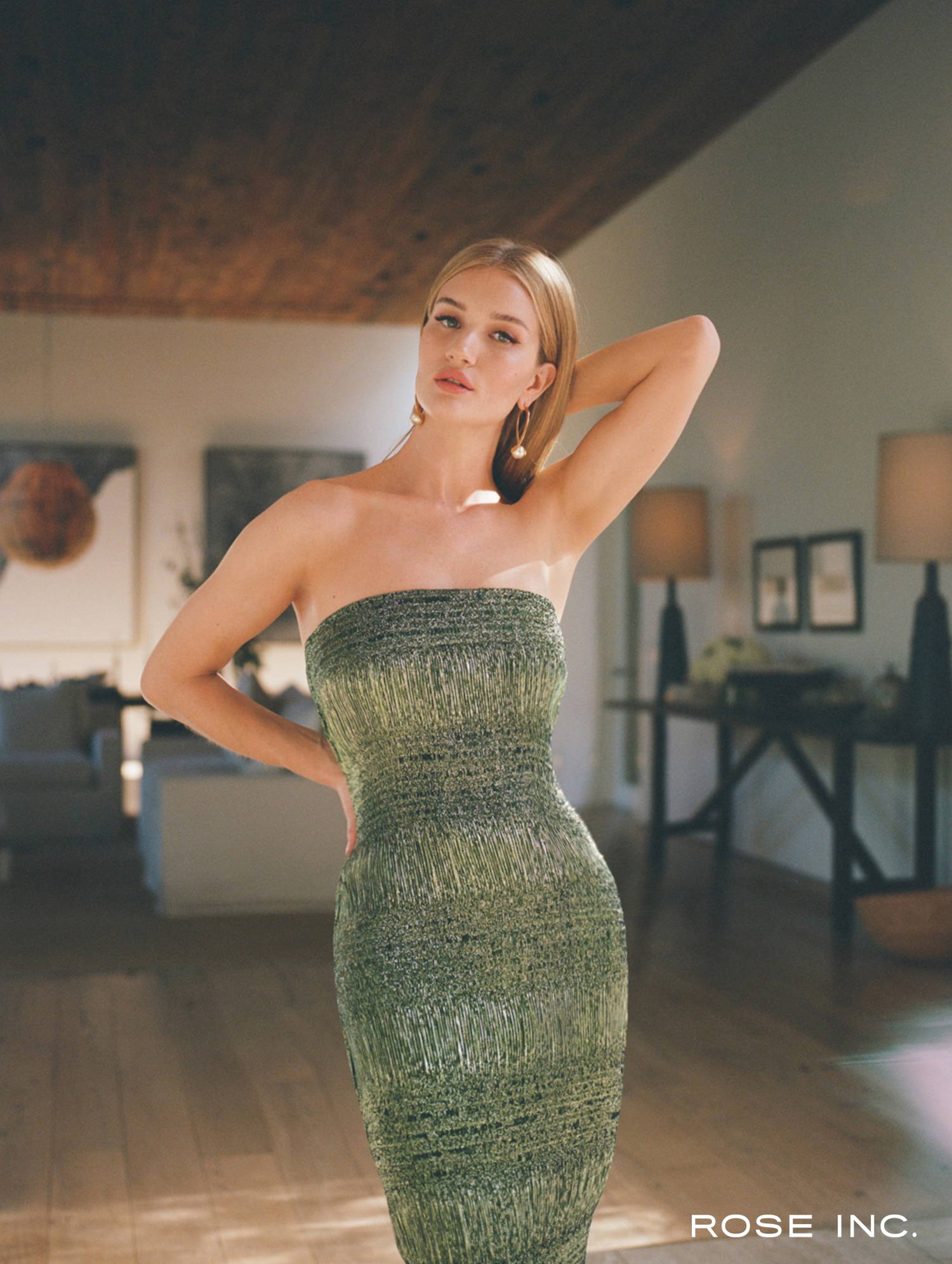 KJH:
A model isn't just a model anymore. She's a talent, and therefore she's an equal part.
RHW:
Which I think is really exciting. It's time. We just can't keep sitting around being told what to do. It's just not something I think is right, considering the way culture is moving. But that's a whole other conversation.
KJH:
We're very lucky in the beauty space, because we get to try a lot of things. But what do you really invest your time and money in?
RHW:
Well, I'm just not somebody who wakes up day after day with perfect skin. One of the things that's really helped me is to have regular facials and being diligent about my skin care. Turning up to work and having bad skin is one thing, but actually I want my skin to be great when I'm at home with friends or I'm going out to dinner with my man or I'm going to see my parents. Right now I don't have great skin. It was perfect all pregnancy, and lately it's gone back to being a bit bumpy. It's just a constant thing that I'm always trying to stay on top of.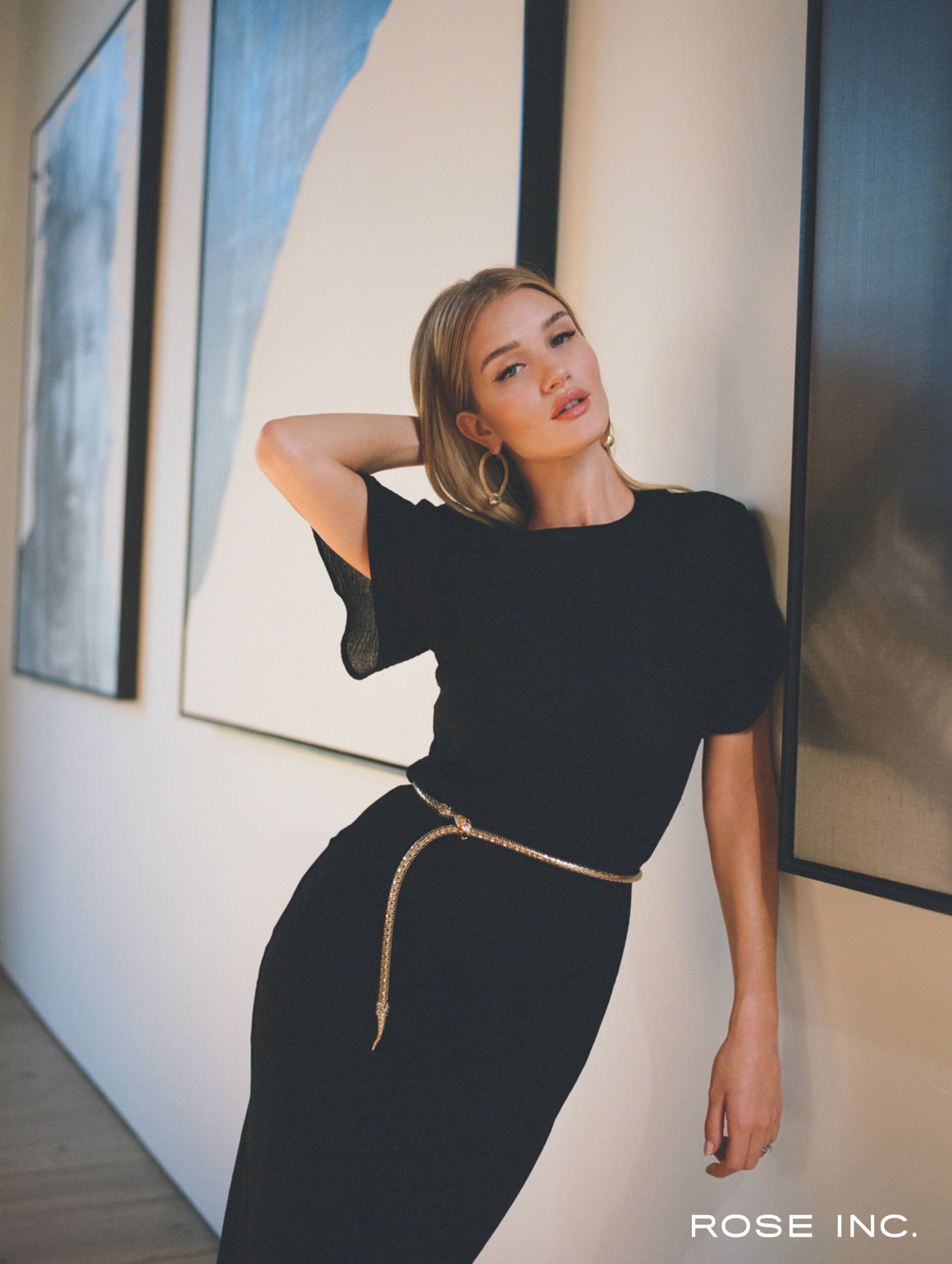 KJH:
Okay. Which beauty rules would you never, ever break?
RHW:
In terms of beauty, rules need to be thrown out the window. My look might not work for you. Your look might not work for me. But let's all just appreciate each other's look. There's skill and there's talent and there's beauty in everything, and that's what we need to look at, instead of tearing another person's image or look down. I really find that unattractive in somebody, even if they're the most physically beautiful person. Let's just try and celebrate everybody—or keep your mouth shut if you don't have anything nice to say!
KJH:
Okay. Last question. What are your five favorite, can't-live-without makeup products?
KJH:
And whatever that red is, that should be your signature red that you just throw on. All right, queen. I've got to go.
RHW:
Bye, honey. Thanks for the chat. I'll see you in a couple of weeks.
Photographs by Emanuele D'Angelo.