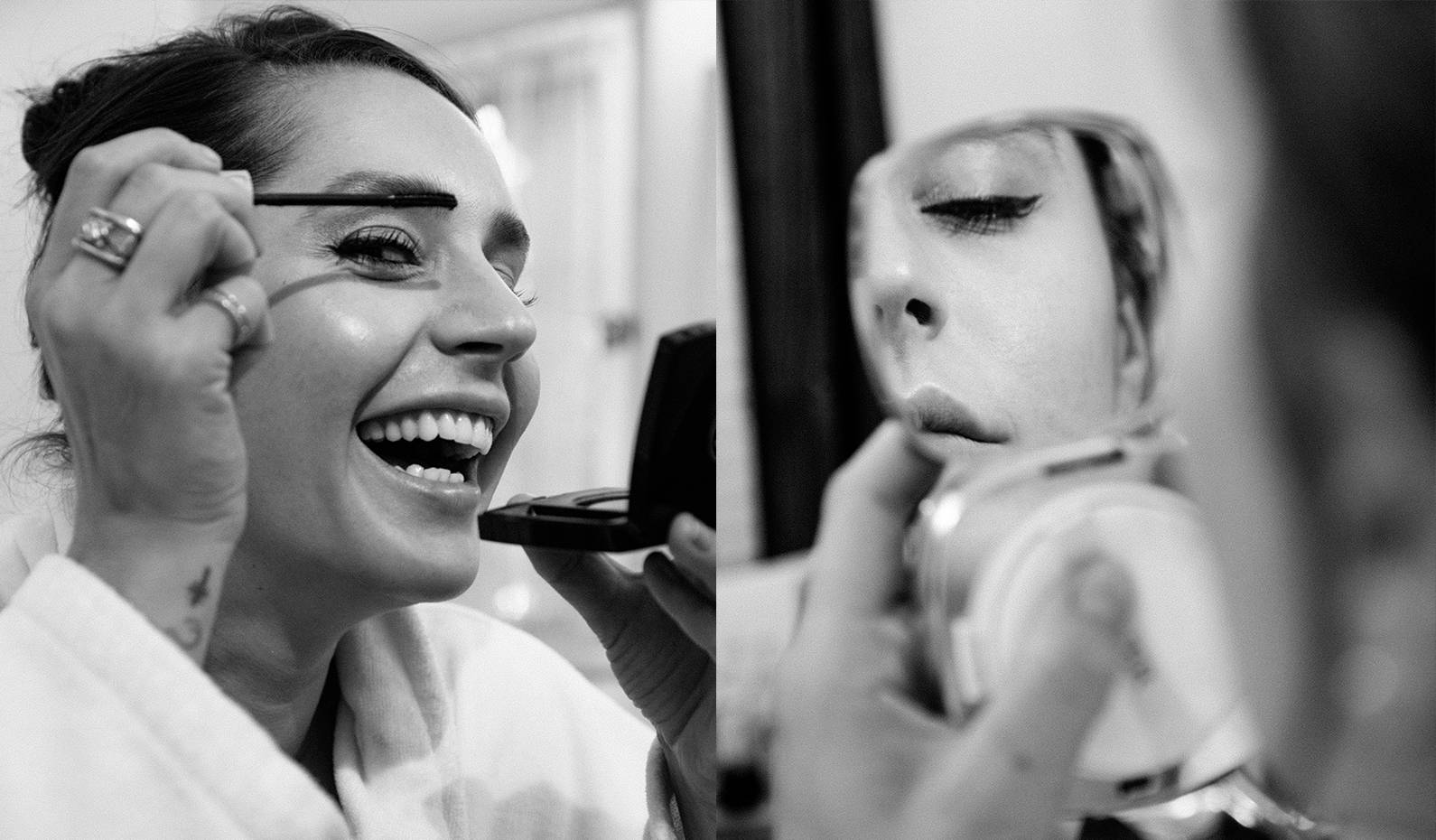 09 / 13
You know LPA. Bella Hadid does, too, and Emily Ratajkowski, and basically every twentysomething girl who gives a damn about clothes. The woman behind the line is designer Pia Baroncini (née Arrobio), whose ultra-popular moto jackets and crop tops nail that casual-cool vibe. Here, during a break from her busy work schedule, she speaks with Rosie Huntington-Whiteley about her design influences, beauty rituals, and why a nibble of cheese now and then is very necessary.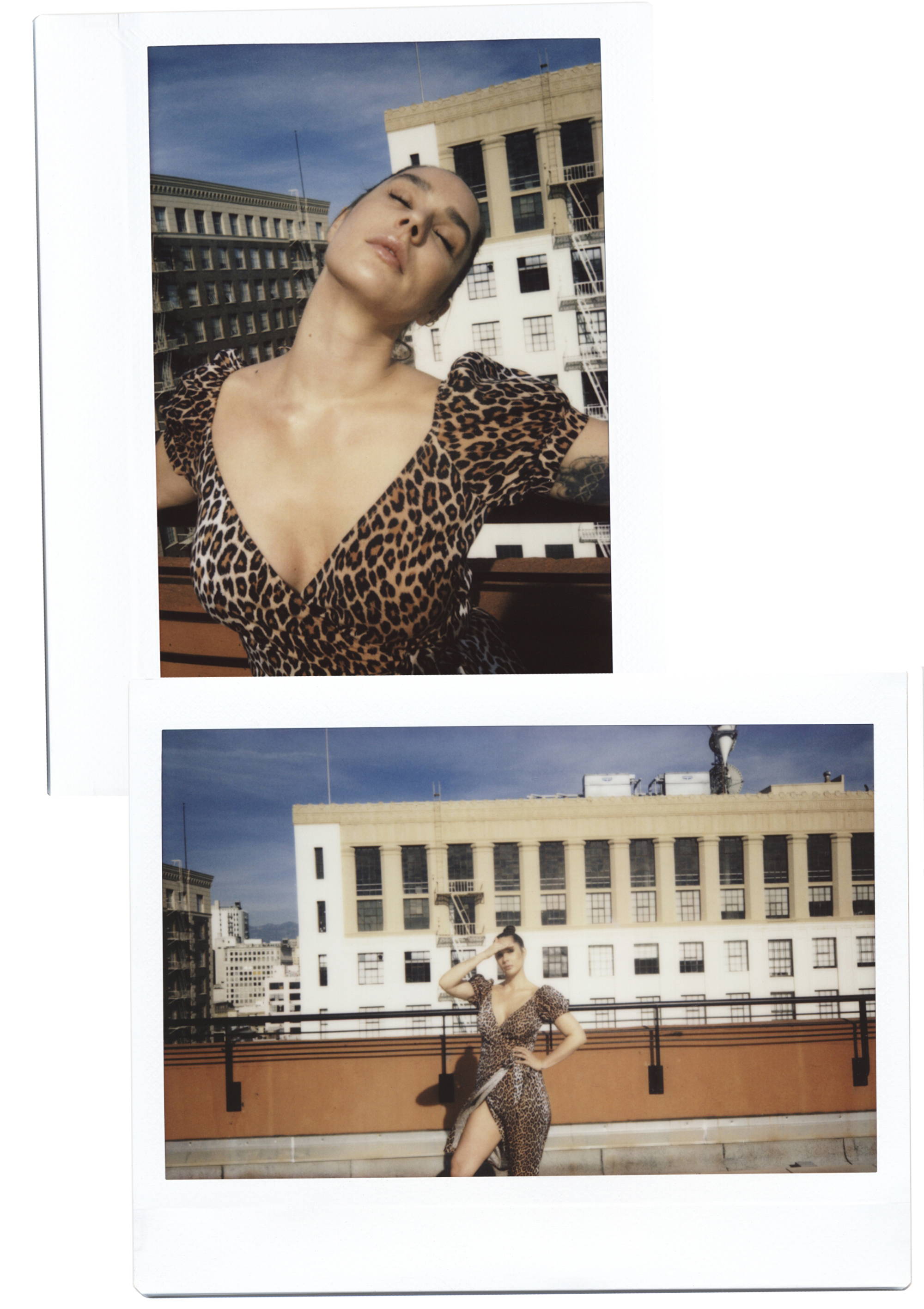 RHW:
Pia, you just passed the two-year mark with LPA. I want to know: what's inspiring you right now?
PB:
So much. I'm trying to add to the collection things that let you be sexy in a way that is also very comfortable. In the last six months, I started just dressing really plainly during the day. I love to get dressed up at night, but I'm very plain at work, and I've been able to harness that into the collection. I want it to be 50% just the best basics, and 50% is that dreamy outfit that you want to wear when you're in Italy with your boyfriend and it's day three and you go to dinner and you feel so good because you're sweaty and tan and sexy. Like, what's the dress that you want to wear with that?
RHW:
Well, I'll be awaiting the next collection.
PB:
Thank you. I design on a monthly basis. I usually make 50 things a month.
RHW:
That's amazing. There are people who don't make that many pieces in a whole year. What excites you when you are designing?
PB:
I picture a girl walking down the street in something, or I picture scrolling down my Instagram feed and seeing someone in the outfit—like they had made someone take a picture of them in the outfit because they felt that good in it.
RHW:
I like that. So how does beauty factor into the overall LPA look?
PB:
Well, we don't Photoshop—that was my rule when we first started. It's so funny because I remember when we first announced that for our first shoot. The producers were freaking out, saying, "You need to put lots of makeup on because we're not going to Photoshop anything and blah blah blah." I was like, "What?!" I wanted the girls to be a little bit sweaty. If they have a little bit of acne on their chin, that's relatable in a photo. I like dewy, fresh skin and hair that looks lived-in and not too perfect. Things that are overdone are not interesting to me.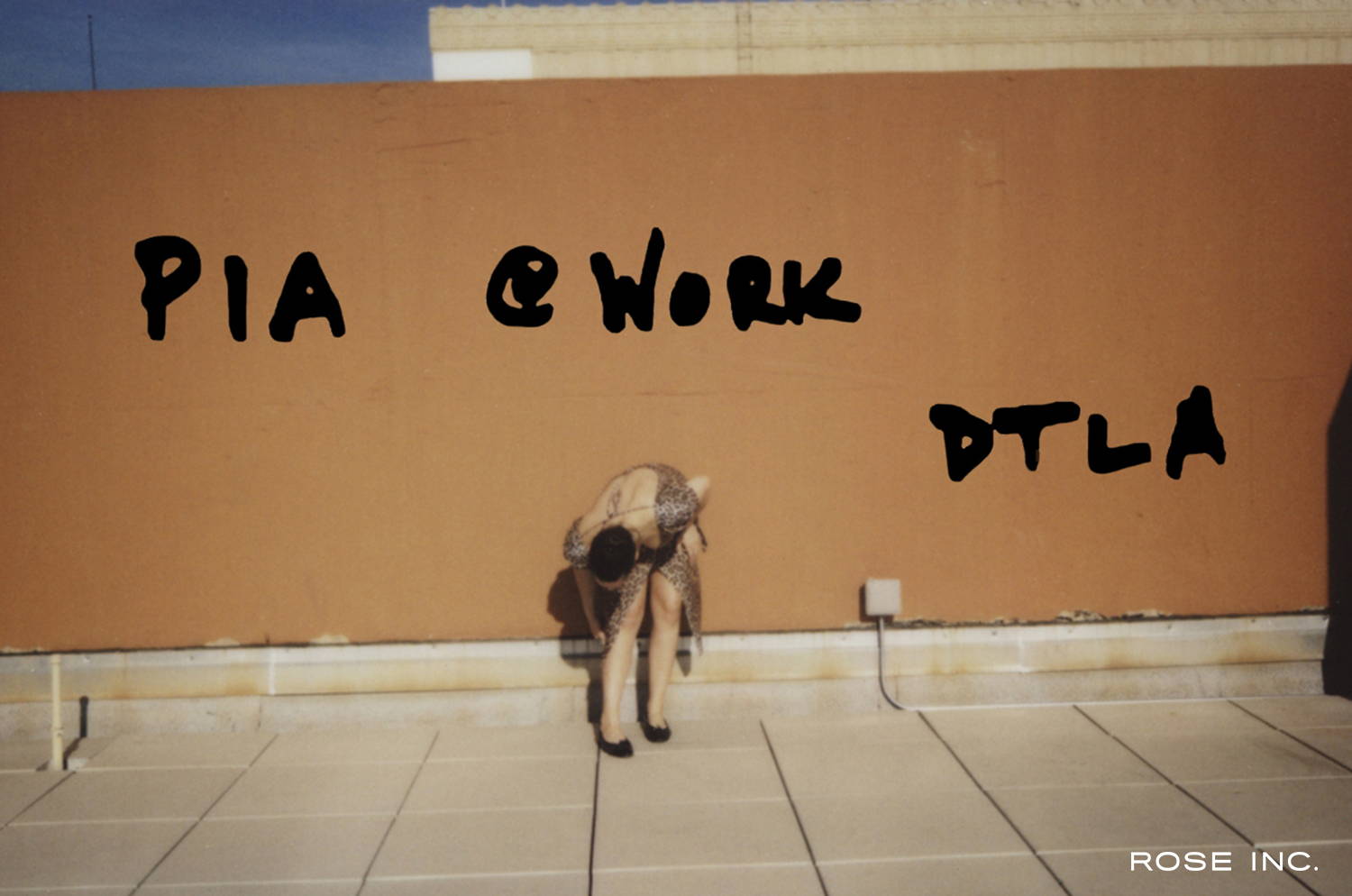 RHW:
Obviously, you're a fashion girl, but would you describe yourself as a beauty girl as well?
PB:
I've been obsessed with hair and my skin and makeup since I was very young. My mom is from Denmark and she is so sleek and really elegant. I used to watch her put her makeup on and paint her nails. I would sit with her on her beautiful vanity and it made me so excited. Now that I have access to all of it, I am diving in so hard. I don't want things to be too fussy, but that also means taking the time to have a good skincare routine so I don't have to wear a lot of makeup.
RHW:
I would describe myself as high maintenance because i'm not blessed with waking up and rolling out of bed looking perfect.
RHW:
Sometimes I look like an animal when I wake up in the morning. People wouldn't think that about me, but it's true.
if someone has great hair or their skin always looks good, ask that person.
PB:
Every time I look at the internet and it's like "the five-minute step to look like this," that is the opposite of me. I don't know why even though I'm doing everything right and eating so clean and taking all my vitamins and supplements, I had three acne pimples go up on my chin this morning.
RHW:
That's so relatable. Relatable to me, anyway.
PB:
Every time I'm on my period, I get this giant zit. I drink that Osmosis harmonized water, and I take vitamin A, and do this 50-step thing, drinking the celery juice… There's nothing more I could cut out! There's nothing left besides caffeine, but I'm not doing that. Or wine. I'm not doing that, either.
RHW:
It's really hard to hear "just cut out dairy!" it's like, I have a sliver of cheese once a month.
PB:
Yeah, it's a sliver of cheese every so often. Leave me alone.
RHW:
You're making me die laughing, Pia. But I want to know about your beauty routine. What do you focus on the most? It sounds like your skin, like me.
PB:
I have my favorite beauty products down pat, and I have a lot of extra fun stuff that makes me feel good. I've been using the same blush for years; it's Chanel Rose Bronze. I've also had that compact for, like, five years. It lasts so long.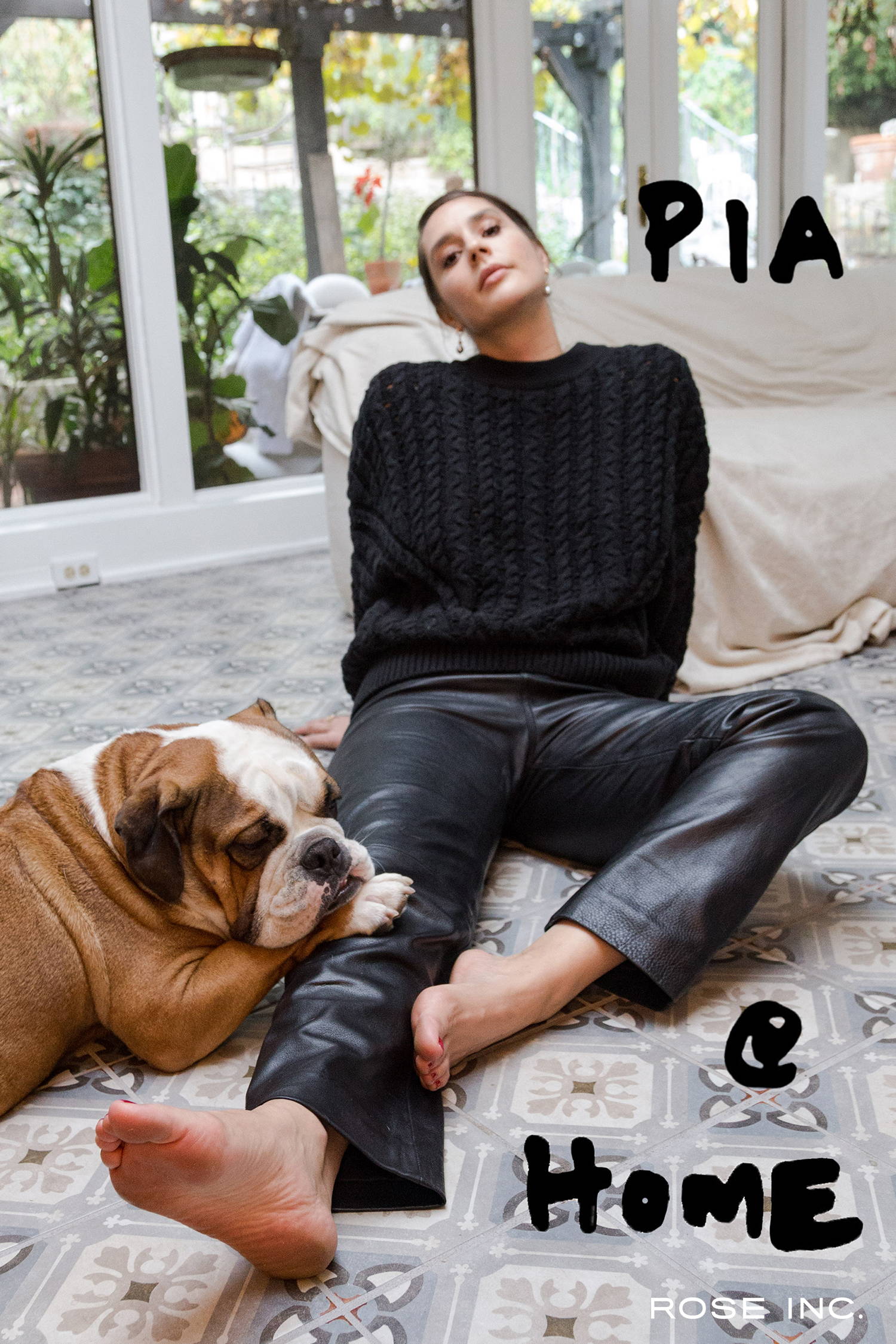 RHW:
Same with the concealer because I've used it a lot. People say it's so expensive, but I've used it every day and I'm not even a third of the way through.
PB:
You only need a little bit of it because it stays on all day. I adore it. There have been times where it's like, eh, maybe I don't want to pay for that again and I use something else, and after an hour the makeup has just slid down my face. It's just worth it. Benefit has amazing mascaras; I switch out between a few of those. I use GrandeLash every day, which is an eyelash serum you put on your eyelids. My eyelashes are so long that it's like, my drug of choice is GrandeLash. I love Benefit brow gel and clear eyebrow gel. I have very long, thick eyebrows, and those are the only two gels that will keep my eyebrows in place all day. So once I do all that I'm pretty good, and then I'll use Supergoop SPF powder to lay everything in.
RHW:
Can I ask how you get your product recommendations?
PB:
Anyone that has good makeup, I ask what they're using. I randomly DM people too. If someone has great hair or their skin always looks good, ask that person. You don't want to ask somebody who looks like they don't give a shit.
RHW:
What makes up your skincare routine?
PB:
I keep all my stuff next to my bed because it's too many steps to do standing up in the bathroom, and they all take time to set. I learned this from watching the Melanie Simon videos on YouTube. I start off with spa water and I get as much off my face as possible, and then I use either a charcoal bar soap or the Caudalie foam wash. Then I put Biologique Recherche Lotion P50 on a gauze pad and pat it into my face. I love that.
RHW:
By the way, at what point do you go from standing in the bathroom to then getting in bed?
PB:
When I put the P50 on I'm in bed. Then I use this Biologique placenta serum so my skin can really absorb it, then I use hyaluronic acid. I let that sit for at least four or five minutes. Twice a week I use Melanie Simon Serum C, and I'll derma-roll that into my face, and I let that sit for at least 10 minutes.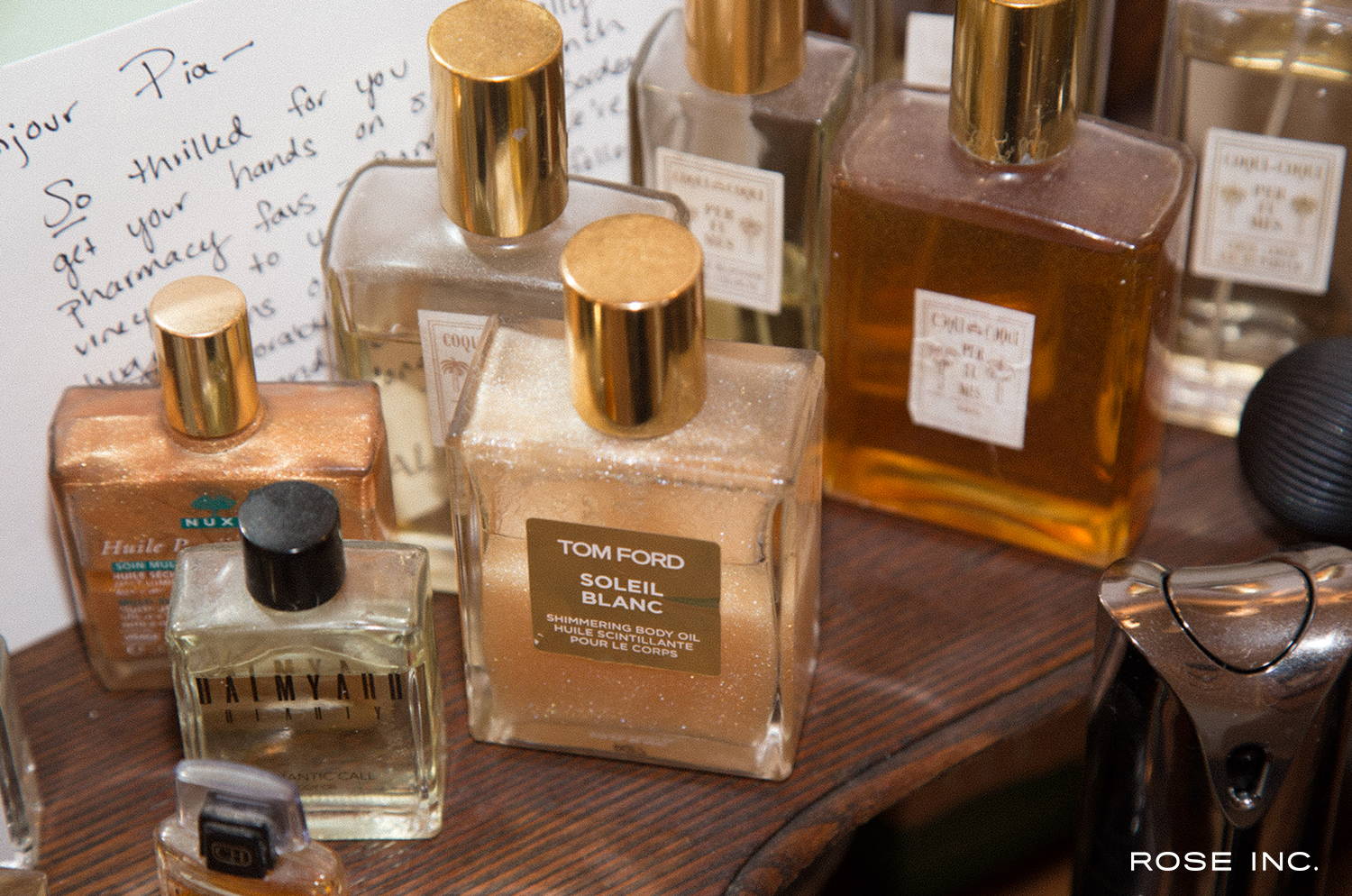 I have to remind myself that what i'm doing is great.
PB:
Violet Grey sent me the Augustinus Bader cream six months ago. I was like, "I have my routine so I don't need this." Then I was in Violet Grey the other day and some woman was buying it and said it was the best invention ever, so I started using it and saw a pretty noticeable difference within a week. I would wake up and feel like I didn't have to put that much makeup on.
RHW:
I have it but haven't used it. I'm really nervous about putting so many different moisturizers on because I have really congestive, bumpy skin.
PB:
Lately, I've been getting really bumpy skin, too.
RHW:
I pick at my face like a crazy person.
RHW:
We need to hang out.
PB:
Be bros and pick our faces. I can't stand it, I just get in there.
RHW:
I know. All right, so here's my last question. Where do you see LPA in 2019? What are you excited about for the company?
PB:
I feel like I hit a stride. I'm really excited to not be so nervous and not second-guess myself so much as we're entering our third year. I get really insecure about seeing what other people are doing and it makes me freak out. Then I have to remind myself that what I'm doing is great and I should be confident in that. I don't have those moments anymore where I'm like, "I'm an idiot and that's not good enough."
RHW:
Well, I want you to know that I think what you're doing is awesome. Let's get together soon.
Photographed in Los Angeles by Ford.