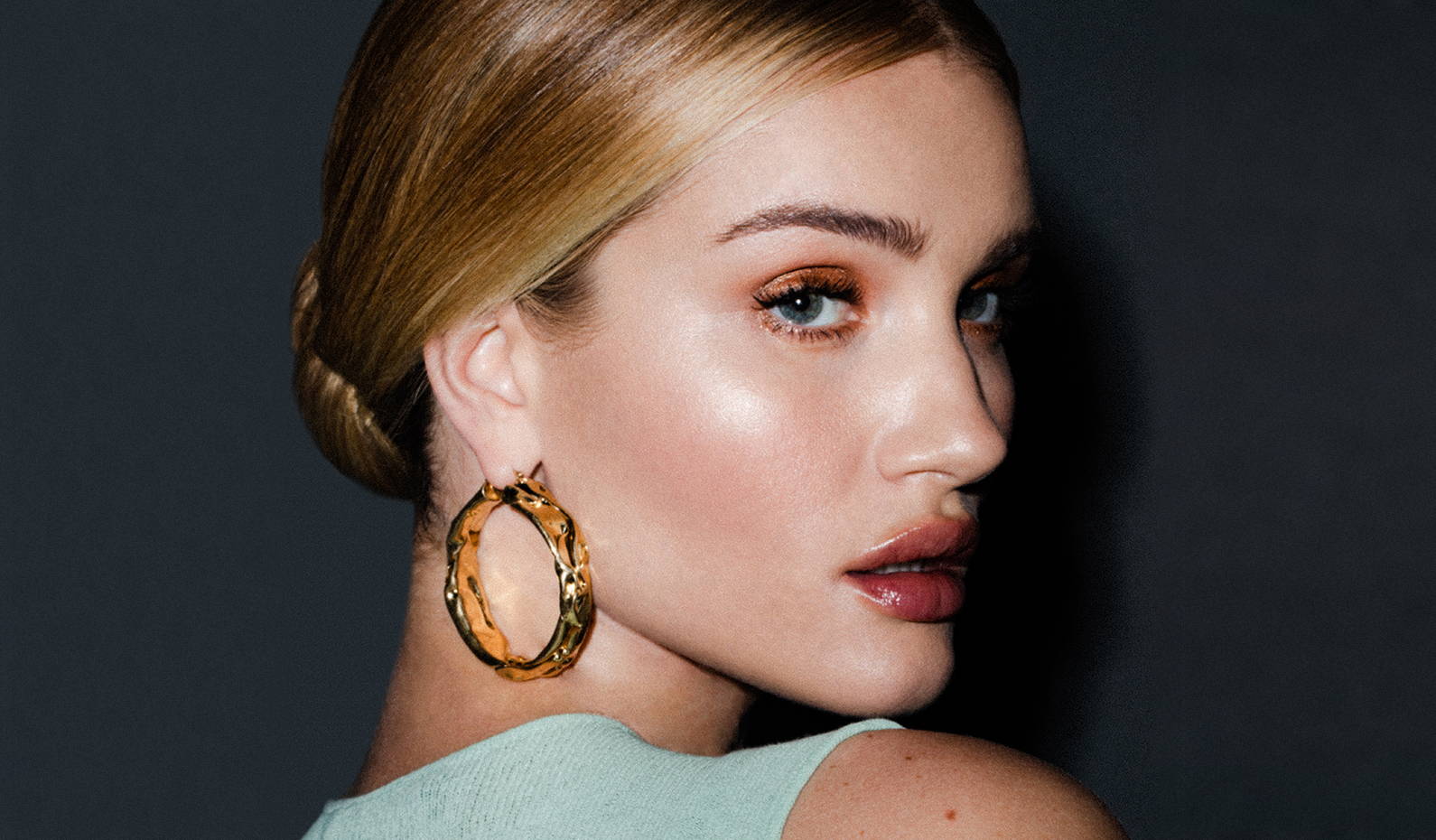 10 / 02
A low chignon with a little something extra
PRESENTED IN PARTNERSHIP WITH T3
The chignon is eternally chic—and endlessly versatile. "This is a good day-to-night look, no matter what you're doing," hairstylist Laura Polko says of the low style she created for RHW. "If you have an important meeting at work, this is very polished. If you're going out for drinks at night, it works, too." Here, she shares her insider styling tricks that give this classic style a modern feel.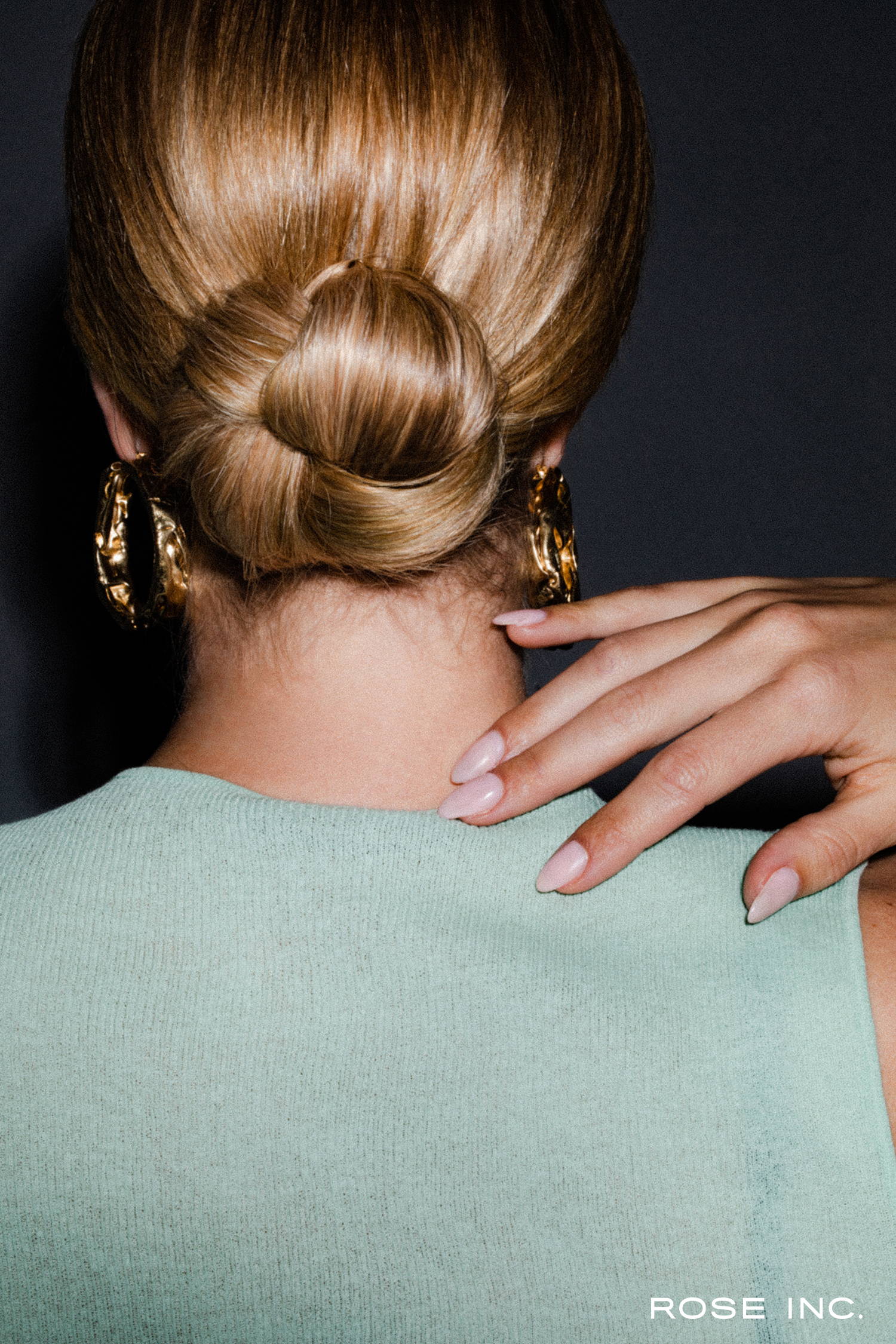 HAIR
STEP ONE

To create a foundation of pure sleekness and shine, Polko dried RHW's hair with a staple of her kit: her T3 Cura LUXE dryer. Next, she created a center part. "I like to have a little of the hair on the forehead," she says. "That way, it looks more elegant and sexy. If a low hairstyle is too far back, it can look too exposed."
STEP TWO

Using a Mason Pearson brush, Polko gathered RHW's hair into a low ponytail. Here, its positioning roughly two inches above the hairline proved crucial. "If you place the ponytail too low, the bun will sag," she explains.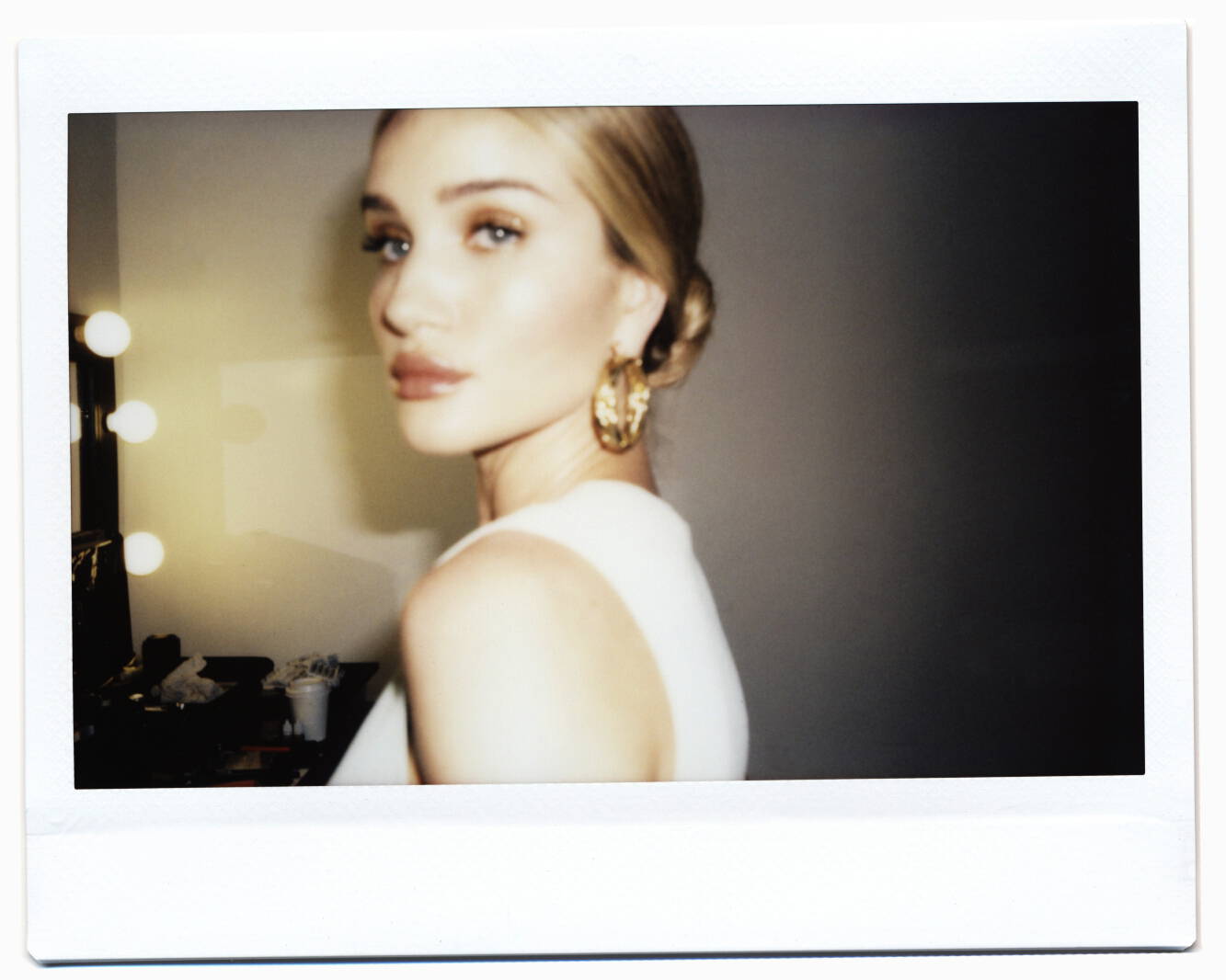 THIS IS A GOOD DAY-TO-NIGHT LOOK, NO MATTER WHAT YOU'RE DOING.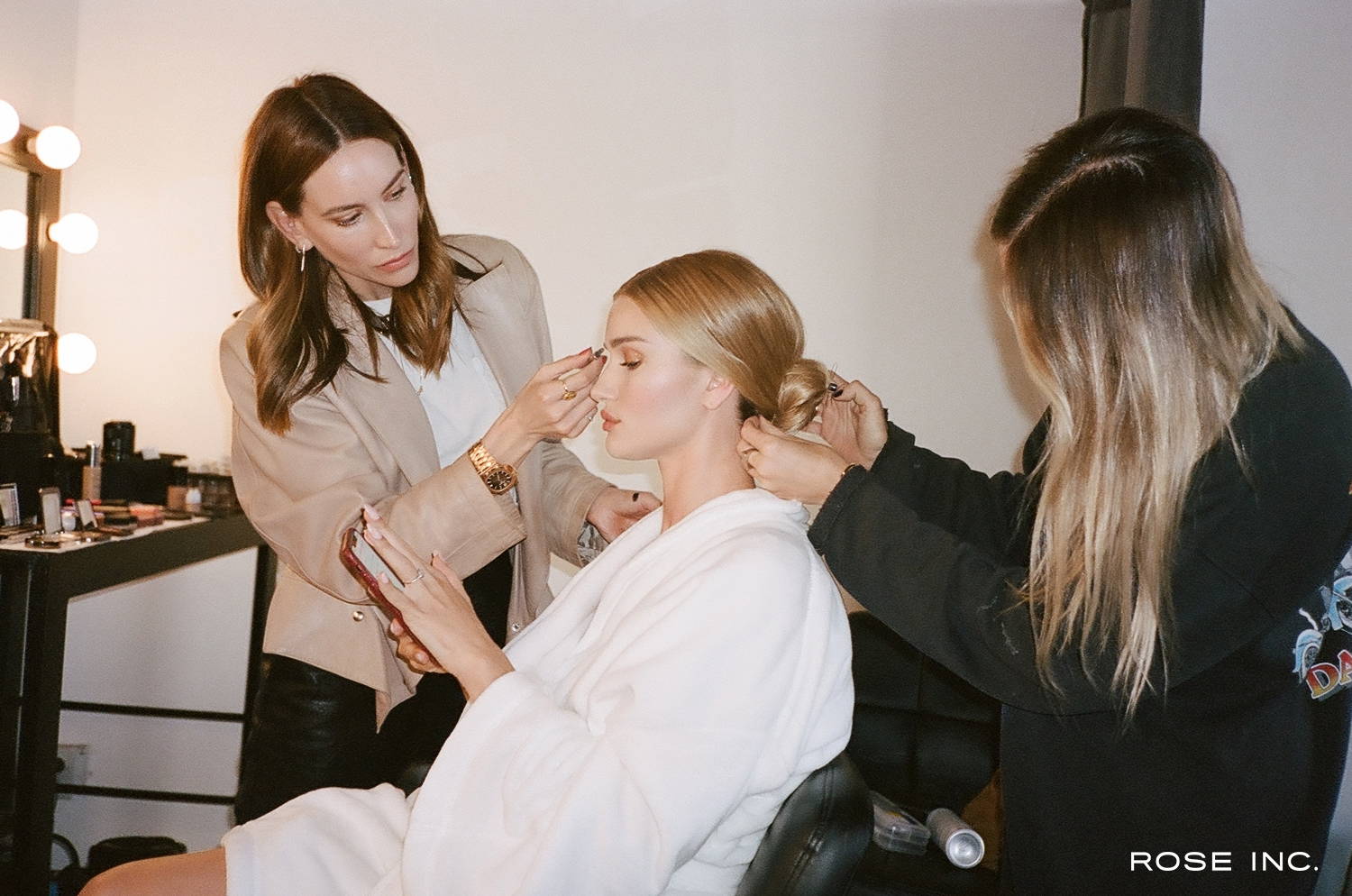 STEP THREE

Polko reached for her T3 SinglePass LUXE styling iron, then went over the hair in the ponytail just one time. For grip, she added a fine misting of hairspray before separating the hair into three sections and beginning to braid. "As you're braiding, each section should be cohesive, smooth, and polished," she says. "Don't twist the section to give it more life or make it messy—the smoothness is important to the look." After braiding to the end, she secured the plait with an elastic.
STEP FOUR
Polko mixed a "cocktail" of styling paste and hairspray in her hands before wrapping the braid counter-clockwise around the base of the ponytail. Hair pins provided structure for the bun. The final touch: Polko gently smoothed the remainder of her styling cocktail along RHW's part to minimize flyaways and leave nothing but a sleek, chic finish.