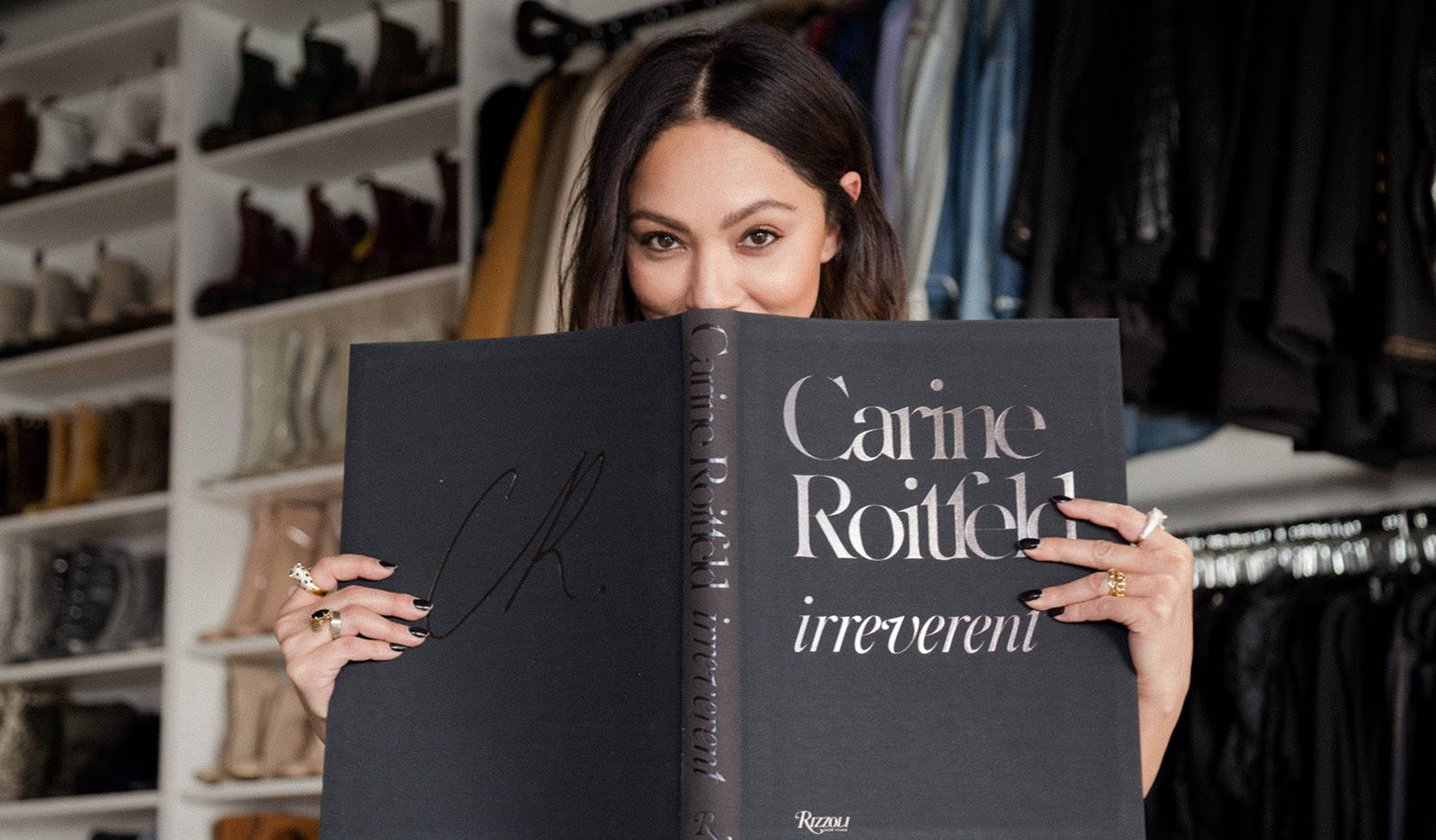 01 / 30
If you've been adding crop tops, bodysuits, and bomber jackets to your closet, Monica Rose probably has something to do with it. Over the past few years, the Los Angeles-based celebrity stylist has helped usher in the '90s style revival while dressing clients such as Jennifer Lopez, Shay Mitchell, and Chrissy Teigen. She's big on fresh-from-the-runway coats, perfectly tailored blazers, bodycon dresses, vintage belts, and the power of a red lip. Here, she fills Rosie Huntington-Whiteley in on the joys and lessons of her career—and shares her vibe for award season.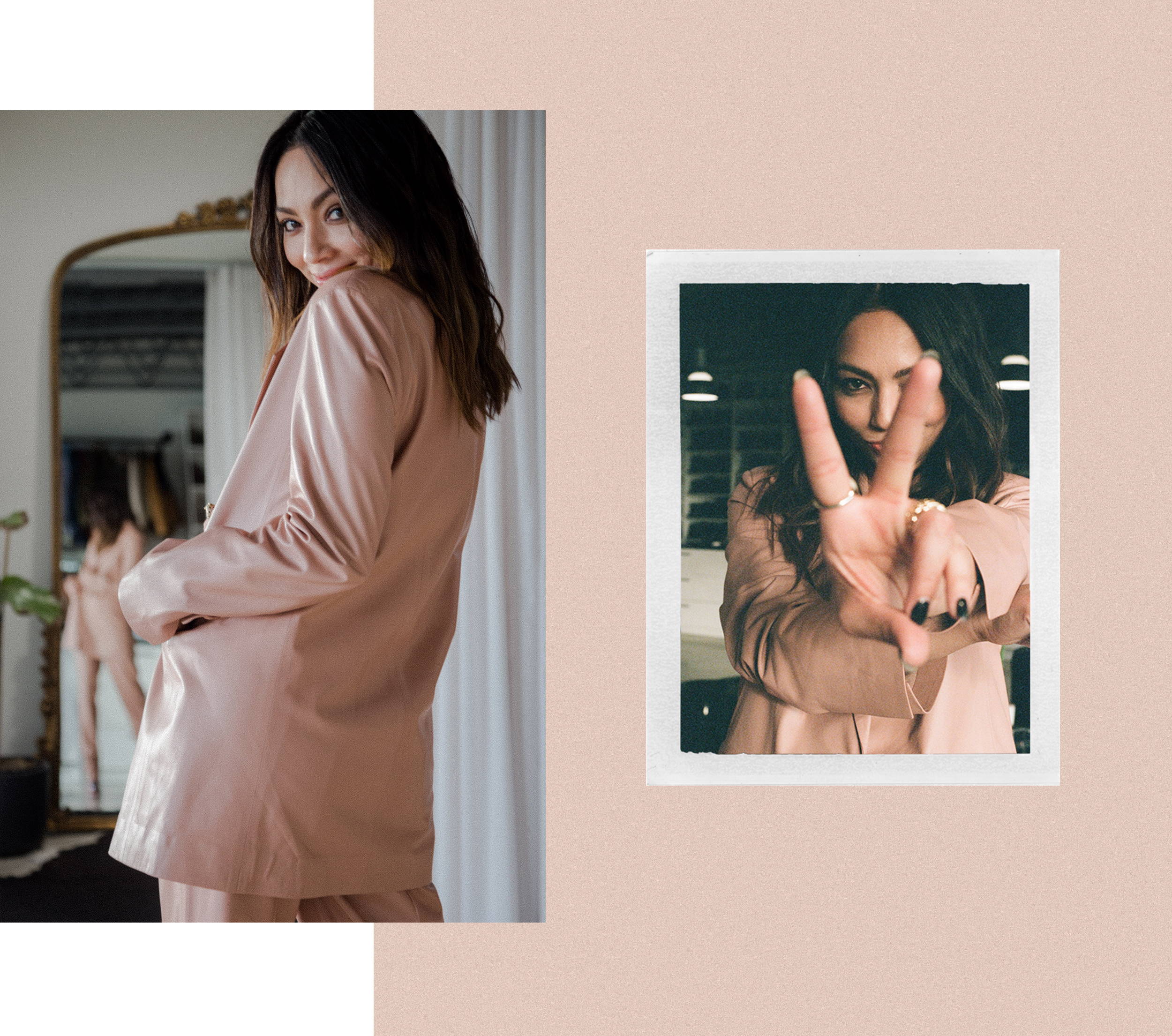 RHW:
Hi, Monica! How are you, darling?
RHW:
I'm good. I'm in London, it's raining here—surprise, surprise. Well, listen. I've got a bunch of questions, so I'll just fire away. You started your career working in retail, if I'm correct.
RHW:
What lessons did you learn there that help you in your career today?
MR:
I worked retail for almost eight years and then I pursued styling. Being able to work with all different shapes and sizes was such a great learning experience for me. It really helped me understand a woman's body. I was able to work with a lot of different women and tap into what they liked and didn't like. That helped me in what I do now.
RHW:
So where do you find your starting inspiration?
MR:
Oh, God. From all over. For the most part, I get most excited and inspired by clothing. When I see something new, I get really excited. I'll know exactly what I want to do with this, or we recreate it, or we tailor it.
RHW:
I consider you the woman who's responsible for the relaunch of the '90s. Everything comes back again, and you brought that into the mainstream.
MR:
Oh, wow. Thank you. I guess that's where my inspiration comes from, because that reminds me so much of my mother. We didn't really come from a lot of money, but she always looked chic and polished. But also, in high school, I was wearing bomber jackets and chokers. I guess it never leaves you. There's definitely an aesthetic that I gravitate towards more, but obviously it has to work on whoever I'm working with. It has to feel effortless, like it's their style. And I love introducing designers to my clients. Now with Instagram, they just DM me and I'm like, "Please send me your full collection."
RHW:
I love that about Instagram. On a weekly basis, I discover these really cool brands just starting out. Monica, I want to know: What do you think it takes to be a successful stylist? No—let's make that a great stylist.
MR:
It's endless [work], and I don't think people understand that. It's constant. It's so much grind. And I can't say that I do it all myself. You definitely need a strong, trustworthy team that genuinely has your back. I started in 2003, so I've been doing this a long time. All of this didn't happen overnight. I mean, I used to work out of my car—that was my studio. It's a lot different now, but it's still a learning process. Every day you learn something new.

And you have to be business-savvy, organized, creative. You definitely have to make sure that you are on top of everything, one hundred and ten percent. And you make mistakes. Things happen. Nobody is perfect. What's most important for me is communicating with my team and being there for my clients—whatever they need—and being at their beck and call. That's what works for me and my team.
I feel best when i have a red lip.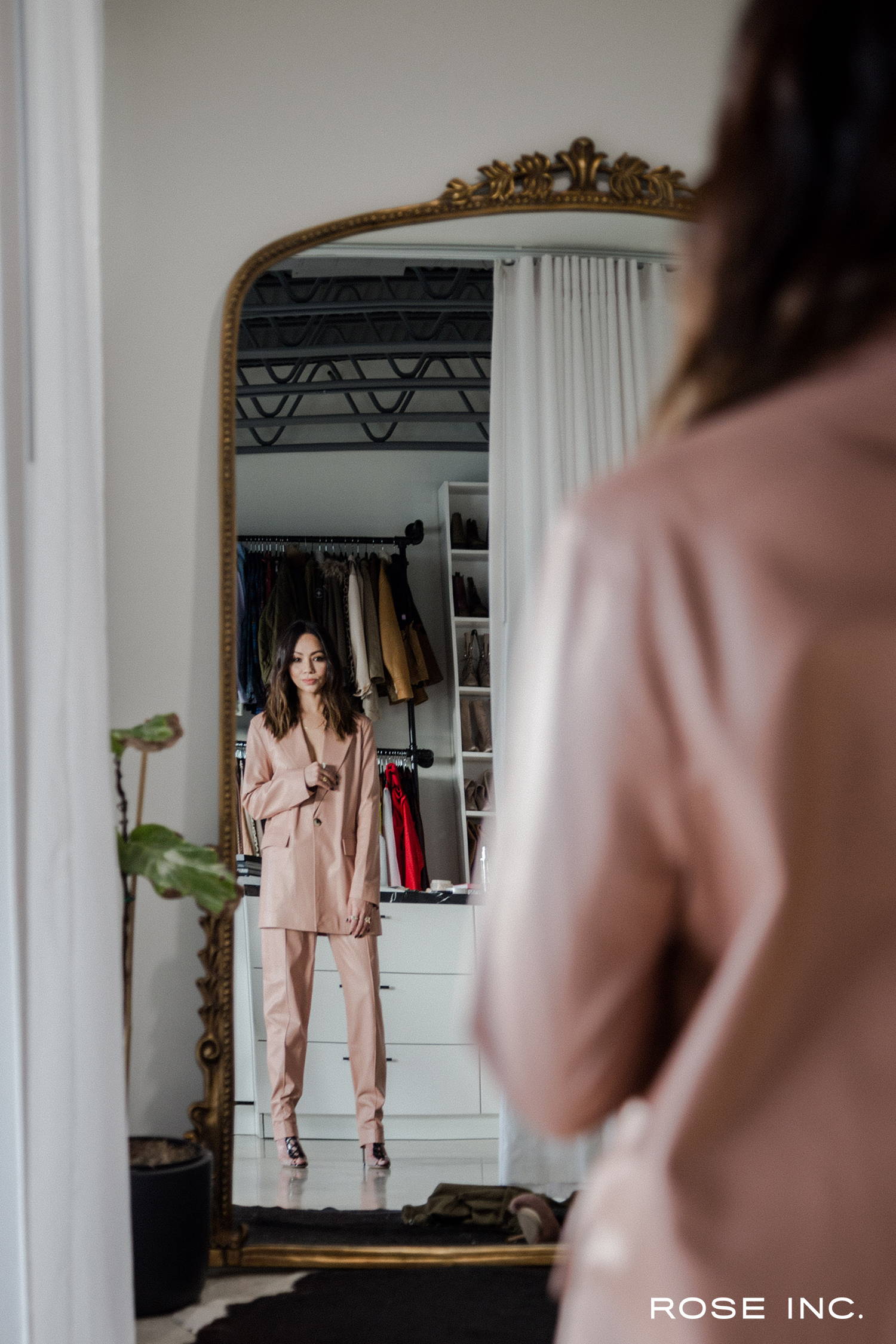 RHW:
When you're fitting a look for your client and getting ready for an event, how much does the glam factor into your choices?
MR:
That really doesn't come to mind until we do our fitting. Then we photograph everything that's going to be worn, if it's a press tour. Or if it's a red carpet event, then I immediately send the looks to our glam. I'm always open to suggestions and vice versa. I love collaborating with hair and makeup. That process is my favorite part of the job.
RHW:
Who are some of your favorite glam teams to work with?
MR:
Oh, gosh. This is a hard question. There's so many talented people, but I work with Jen Atkin and Mary Phillips a lot. I work with Shay Mitchell, and she works with Patrick Ta—I love him. There's Glen [Oropeza], who's amazing. And Shay has this amazingly talented hairstylist, whose name is Jesus. I can't think of his last name.
RHW:
With that kind of first name, he doesn't need a last name. [Ed. Note: It's Jesus Guerrero.]
MR:
He's just so much fun to be around and he has good energy. I think that's what it's all about. I love working with talented, inspiring people.
RHW:
Same. So what would be your advice to somebody who's looking to revamp their style?
MR:
Start by cleaning out your closet. I think that's key, because I feel like a lot of people have a lot of clothes but they always say they have nothing to wear. Then figure out the basics. I think less is more—and know your body. People tend to gravitate toward trends, and they want to look a certain way because maybe somebody inspires them. But [a trend] doesn't necessarily work for everybody.
For me, I work with a tailor who perfects all of my clients' wardrobes. So take certain pieces that you may not think work, and find a an affordable tailor for certain pieces. That suit that you thought was too big? Maybe take it in a little and tailor it to perfection, and it could be such a chic suit that you'll have for any occasion. That's what I did. I went back into my closet and was like, "I want to get rid of everything!" Luckily I didn't—I tailored it. Now things are actually cute because they fit.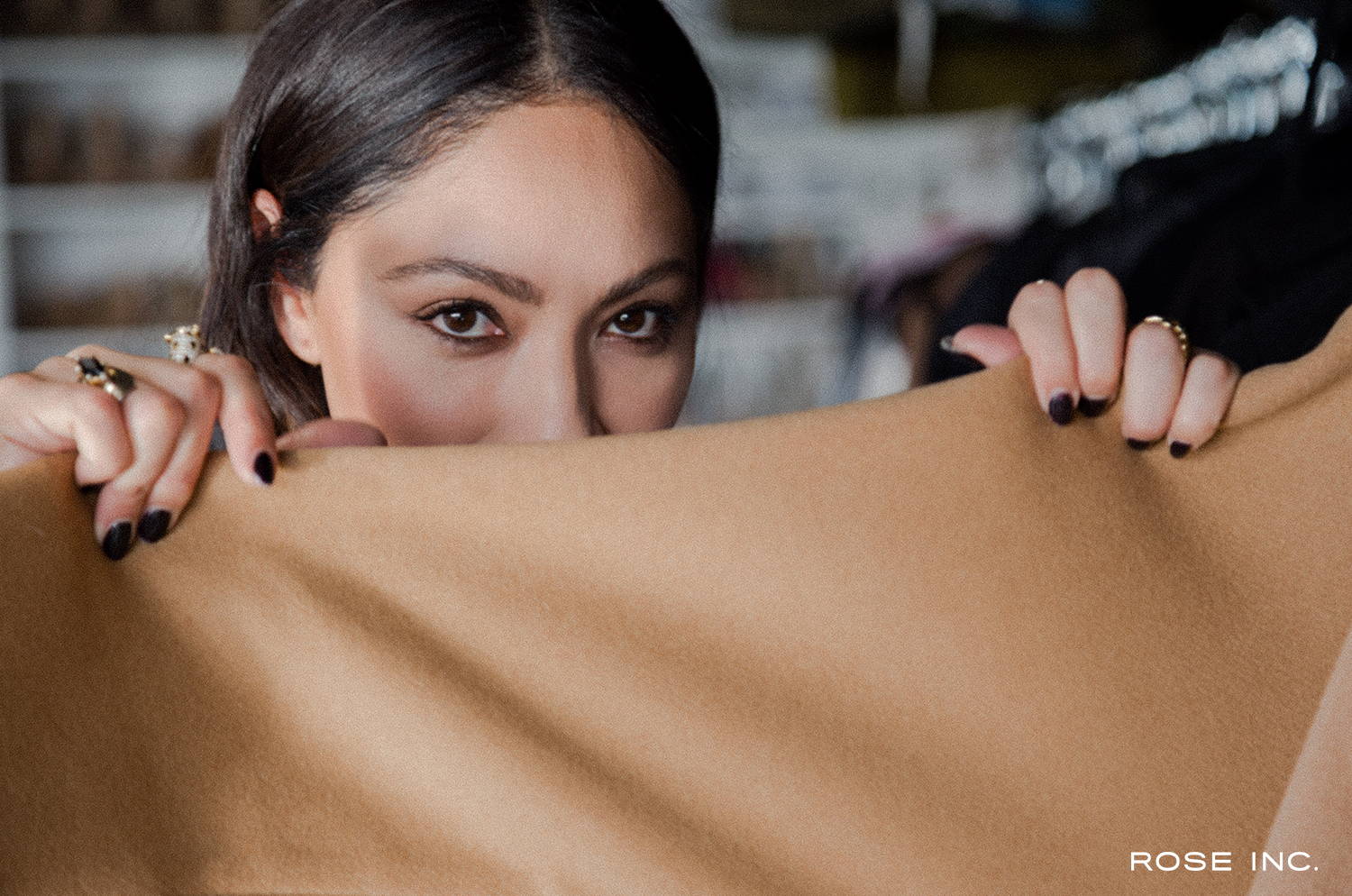 RHW:
I totally agree. The power of tailoring is so transformative. You can buy a great vintage suit or a dress from Zara and have it tailored to fit you perfectly. And then, Monica, if you only have a minute or two to get dressed in the morning, what do you reach for in your closet?
MR:
That's pretty easy.  I usually just gravitate towards a t-shirt and a pair of Re/done jeans, a vintage belt, and a blazer. If I have a few fittings and I have to go out and pull, I'll probably throw on a pair of comfy boots or sneakers. Or if it's a meeting day, I'll throw on a pair of heels and a red lip. I don't overthink it. Maybe I need to do my own revamp.
I LOVE COLLABORATING WITH HAIR AND MAKEUP. That process is my favorite part of the job.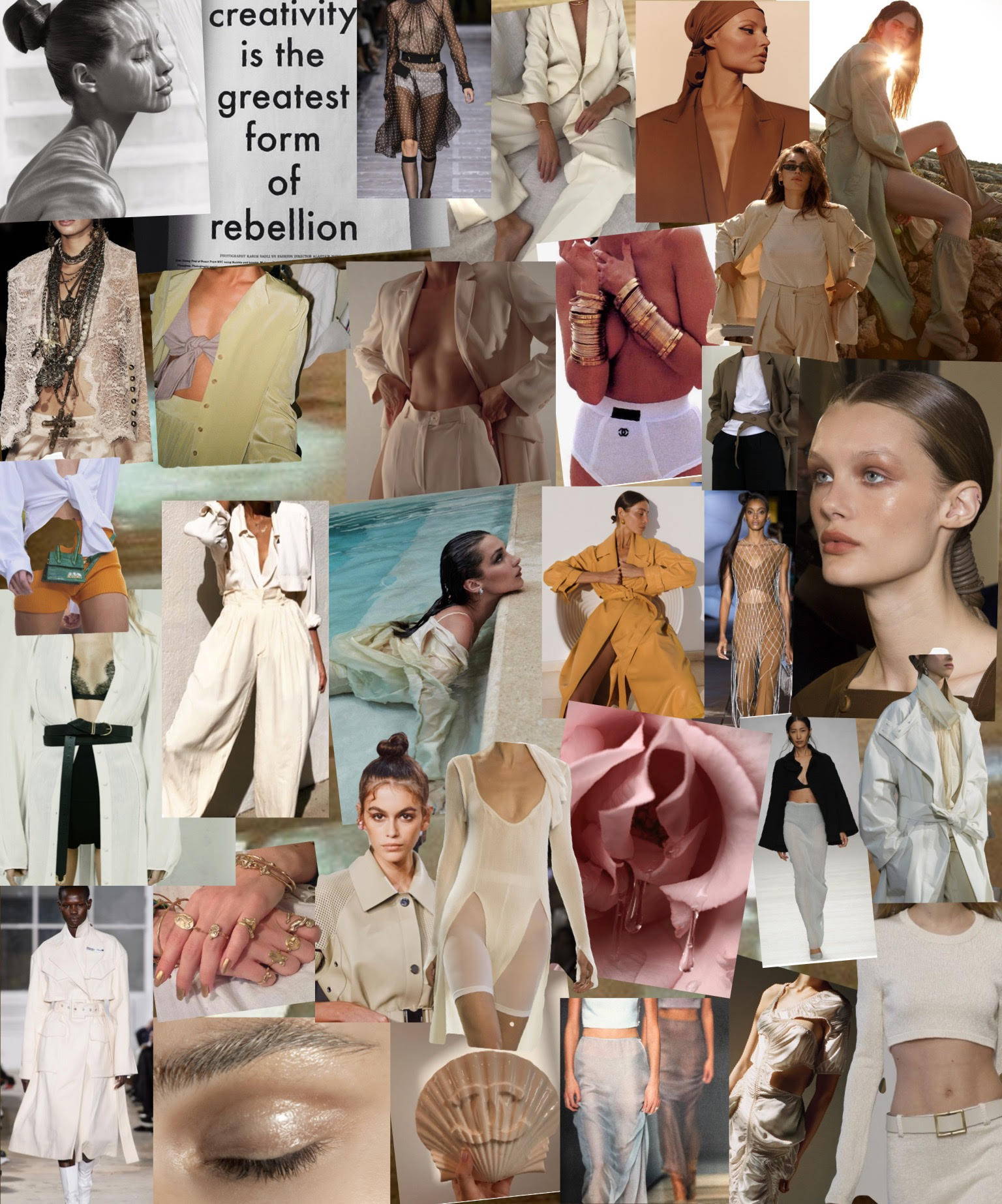 Monica Rose's mood board.
RHW:
I don't know, I think there's something to be said for somebody who really knows their personal style. My style icons have a very clear point of view on what their style is and they don't deviate from that too much.
MR:
Yeah. I stay true to my simplicity. It's very minimal.
RHW:
Talking of style icons: who are yours and who are your beauty icons?
MR:
Style icons? I would have to say I love Bianca Jagger in the '70s. I just love everything about her. She's so glamorous and so stunning. Jane Birkin was so effortless—just so simple, but perfection. For beauty, honestly, Rosie, I don't want to sound like a crazy fan, but for hair and makeup, I always go to your page for inspiration. You and Lily [Aldridge]. And the one person who always inspires me—definitely my mother. She just was always so put-together. When I was younger, instead of playing, I would just want to watch her get ready for anywhere she was going.  
RHW:
In terms of beauty, is there something that you feel really strongly about?
MR:
Yeah. Even if I do put on makeup, it's very minimal. And I'm constantly hydrating my skin, spraying it with rosewater, or trying to find new products to hydrate my skin. La Mer is the only product that actually keeps me hydrated and makes my skin feel good and refreshed. Other than that, I'm constantly trying to find good products to keep me from feeling like I have tons of makeup on.
For the most part, I'm pretty minimal as far as makeup goes. I feel best when I have a red lip. I've tried every single red lipstick you can imagine and the only one I use is Nars Velvet Matte Lip Pencil in Red Square. It's kind of my signature look.
RHW:
It works for you. Okay, I just have a couple of more questions. Fashion-wise, talking 2019, what do we all need to be shopping for? What's on your mood board?
MR:
Award season is on my mood board right now. It's neutral colors, amazing tailored blazers or oversized blazers. Simple things. But I don't really set out trends. I don't operate that way. I don't really do forecasts.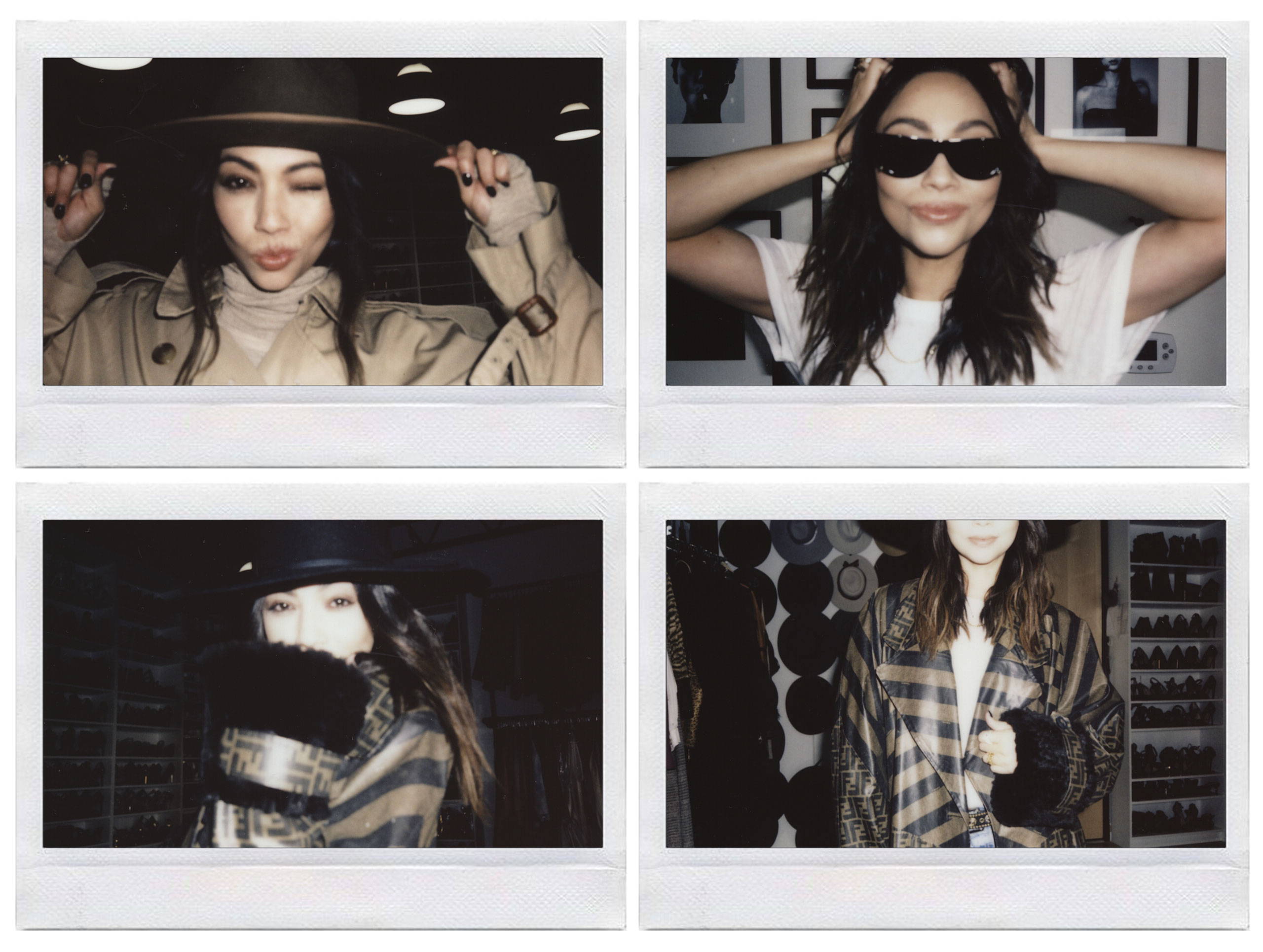 RHW:
Well, I would love to see that mood board. And, Monica, guess what. Those are all my questions.
MR:
I'm glad that we were able to do this.
RHW:
Me too. And i'll see you out and about at some point during award season, i'm sure.
RHW:
You take care, hon. Bye.
Photographed in Los Angeles by Ford.