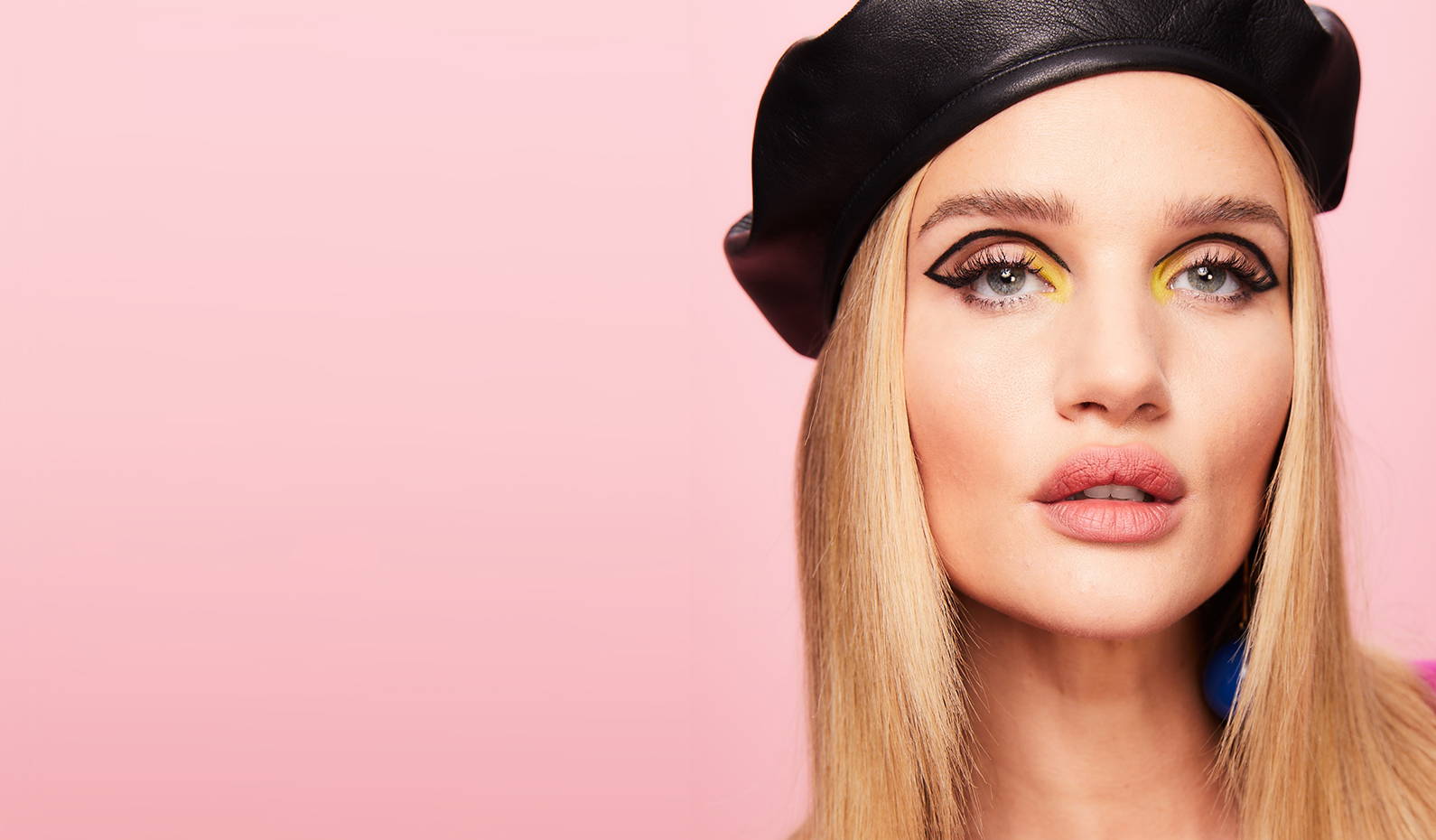 07 / 24
The quintessential '60s London look
Rose Inc.'s first shoot had a distinctly English vibe. Not only was RHW in front of the lens, fellow Brits Christian Wood and Katie Jane Hughes were on the scene for hair and makeup, respectively. And when Rosie spotted some bright hues and '60s silhouettes in the fashion closet, giving a playful nod to London's Carnaby Street heyday was the obvious move—with a complementary beauty look to match. "I want the makeup to look like she's a Twiggy girl who wants to play with color," says Hughes of her graphic, color-drenched eye. Here's how she and Wood brought a little bit of vintage London to modern-day Los Angeles.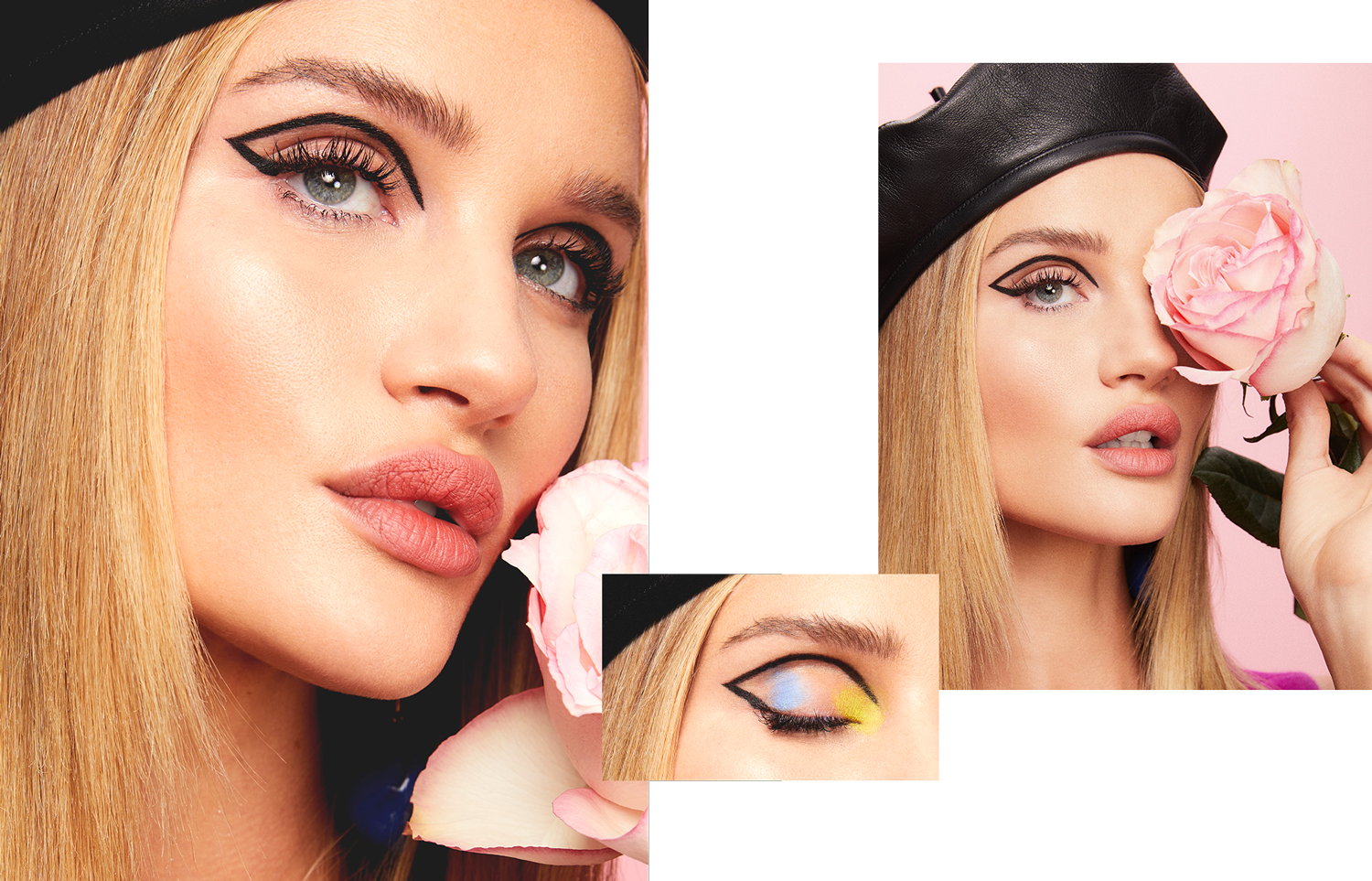 I want it to look like she's a twiggy girl who wants to play with color.
MAKEUP
EYES

Hughes dampened an eyeshadow brush with a few spritzes of MAC Prep and Prime Fix+ before pressing it into Surratt eyeshadow in Noir Le Plus Noir. Next, using a Mykitco My Feliner brush, she painted from the corner of the eye outward. "It's almost like you're doing a regular cat eye, but you'll go up and back along the hollow of the eye, then back to the inner corner," Hughes says. To create a pitch-black line, she traced the line with Shiseido Inkstroke eyeliner.
After a few shots, Hughes added some day-glo accents by pressing eyeshadows onto RHW's lids. "It's like an artist's palette on the eye," she says. "Use your finger for some, use your brush for others—you want a deconstructed, disconnected kind of look." (Here, she used NARS eyeshadow in Rated R and MAC eyeshadows in Sour Lemon, orange, and Electric Eel.)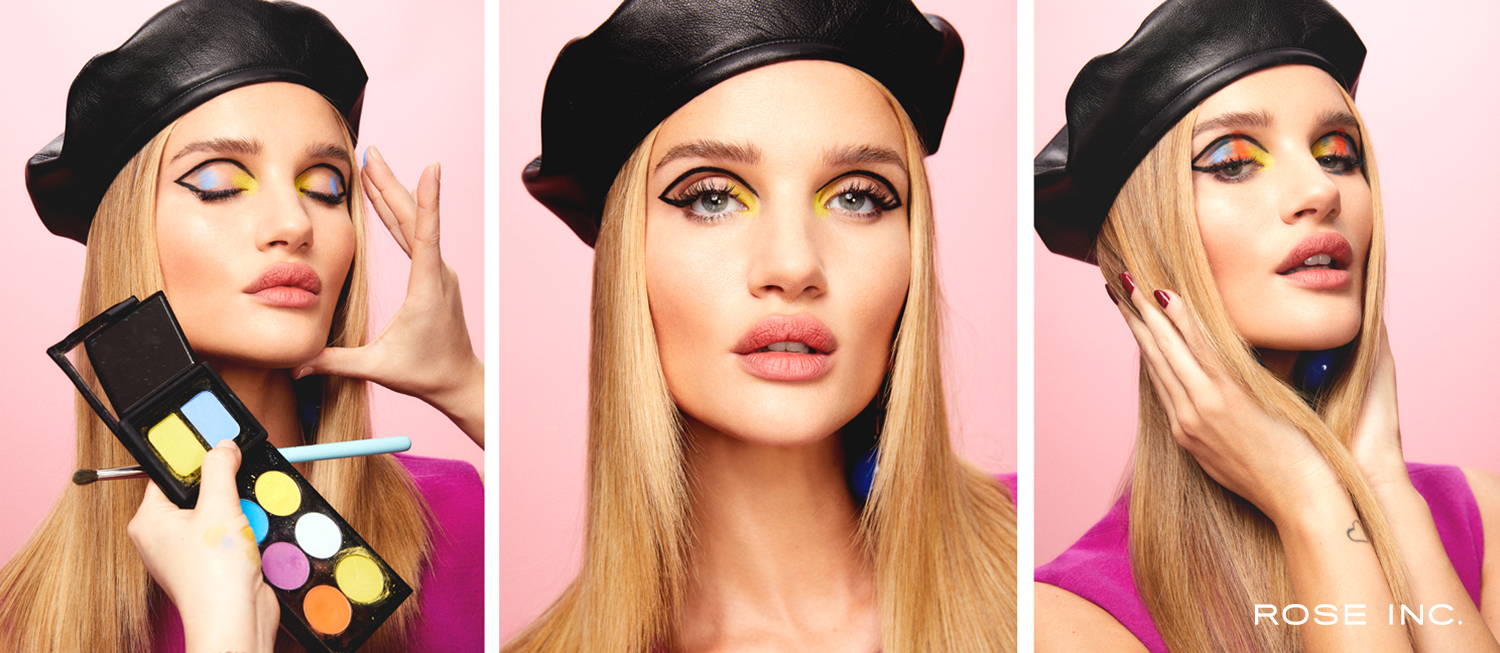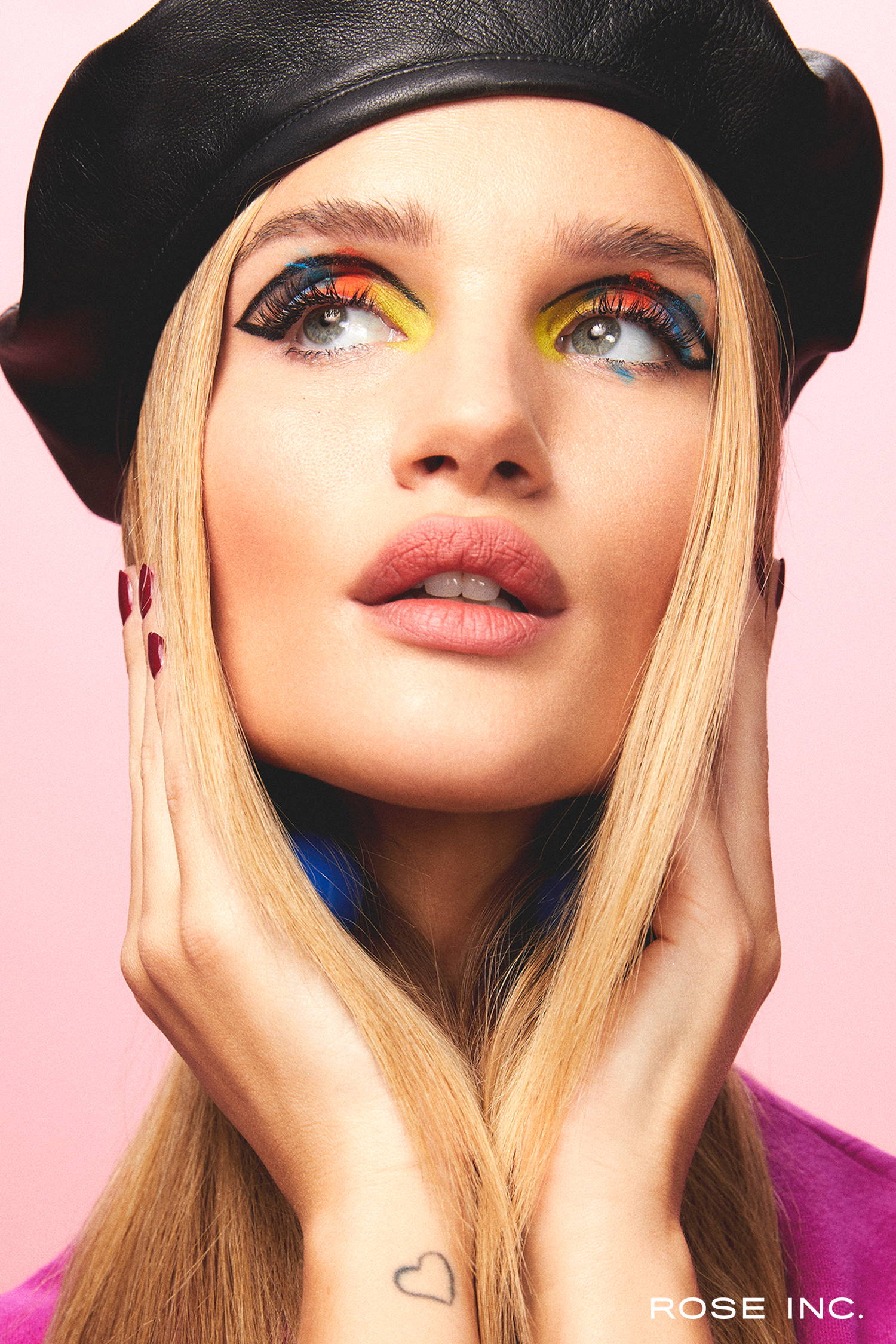 LIPS
Hughes applied Glossier Cloud Paint in Puff to lips, then pressed on Notorious, the shade from the Nars Wanted I palette, with a fluffy eyeshadow brush. (Don't have one handy? Use your fingertip.)
HAIR
As a nod to '60s London, hairstylist Christian Wood used an InStyler straightening iron to create "super-shiny, super-straight" hair. For a light-catching gloss, he warmed up a few drops of Wella Light Luminous Reflective Oil in his hands and ran them through RHW's hair. "Especially on blondes, it adds a little extra smoothness and softness," he says. A pro tip if you're thinking of trying this at home: Spray hairspray on a clean makeup brush or toothbrush, then smooth flyaways. They'll keep stray hairs down for a picture-perfect finish.