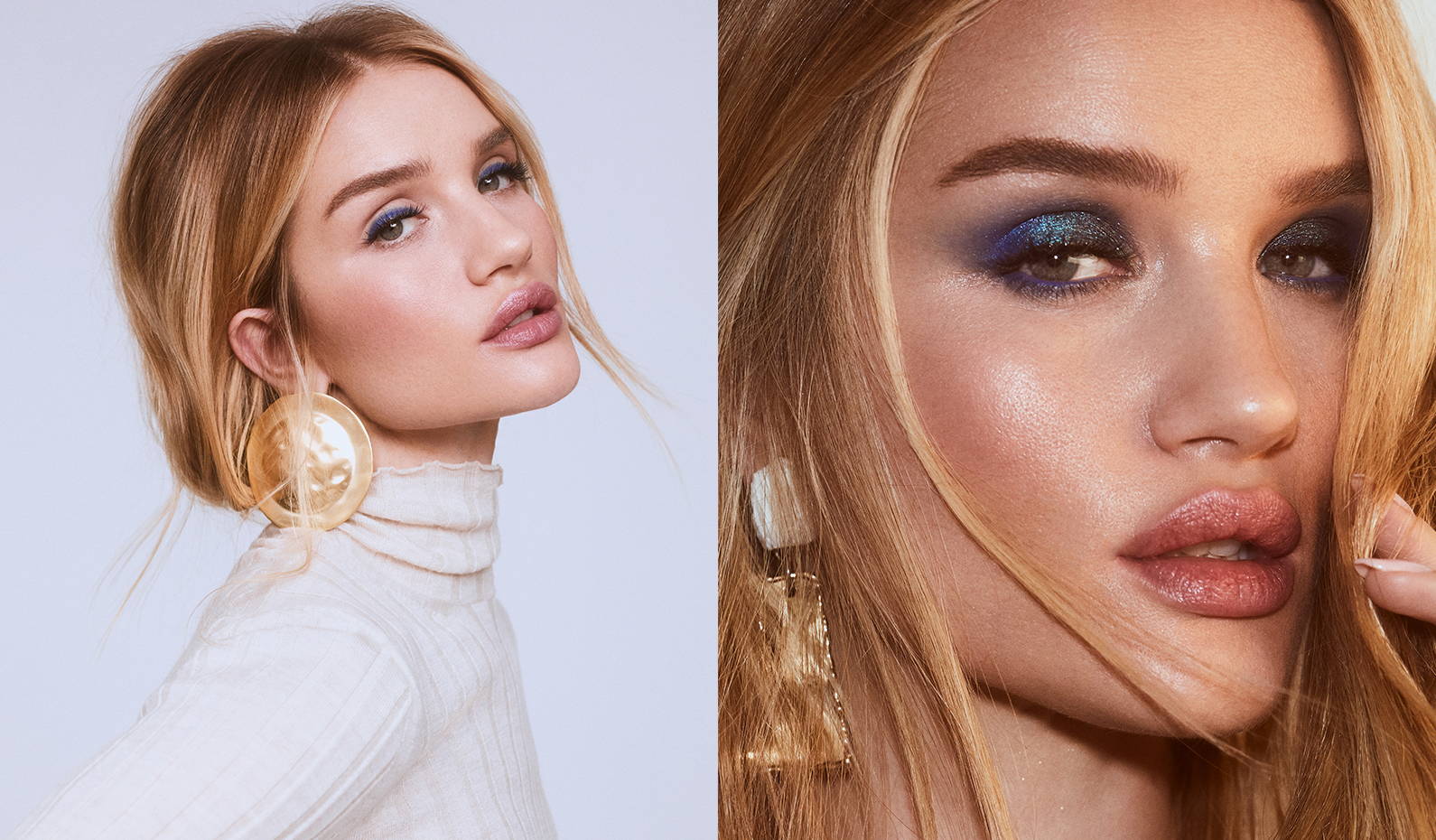 12 / 07
The case for bright blue makeup
Maximalist or minimalist? A little color or all the color? Nighttime drama or everyday ease? Whatever your beauty preferences, a few deft moves are all it takes to transform your look from soft to strong… without requiring a radical revamp of your makeup bag. Here, as photographed by Zoey Grossman, makeup artist Patrick Ta demonstrates how blue eye makeup can work for on-duty refinement or off-duty cool. One hue, two looks—and, we hope, plenty of beauty inspiration for your every moment and mood.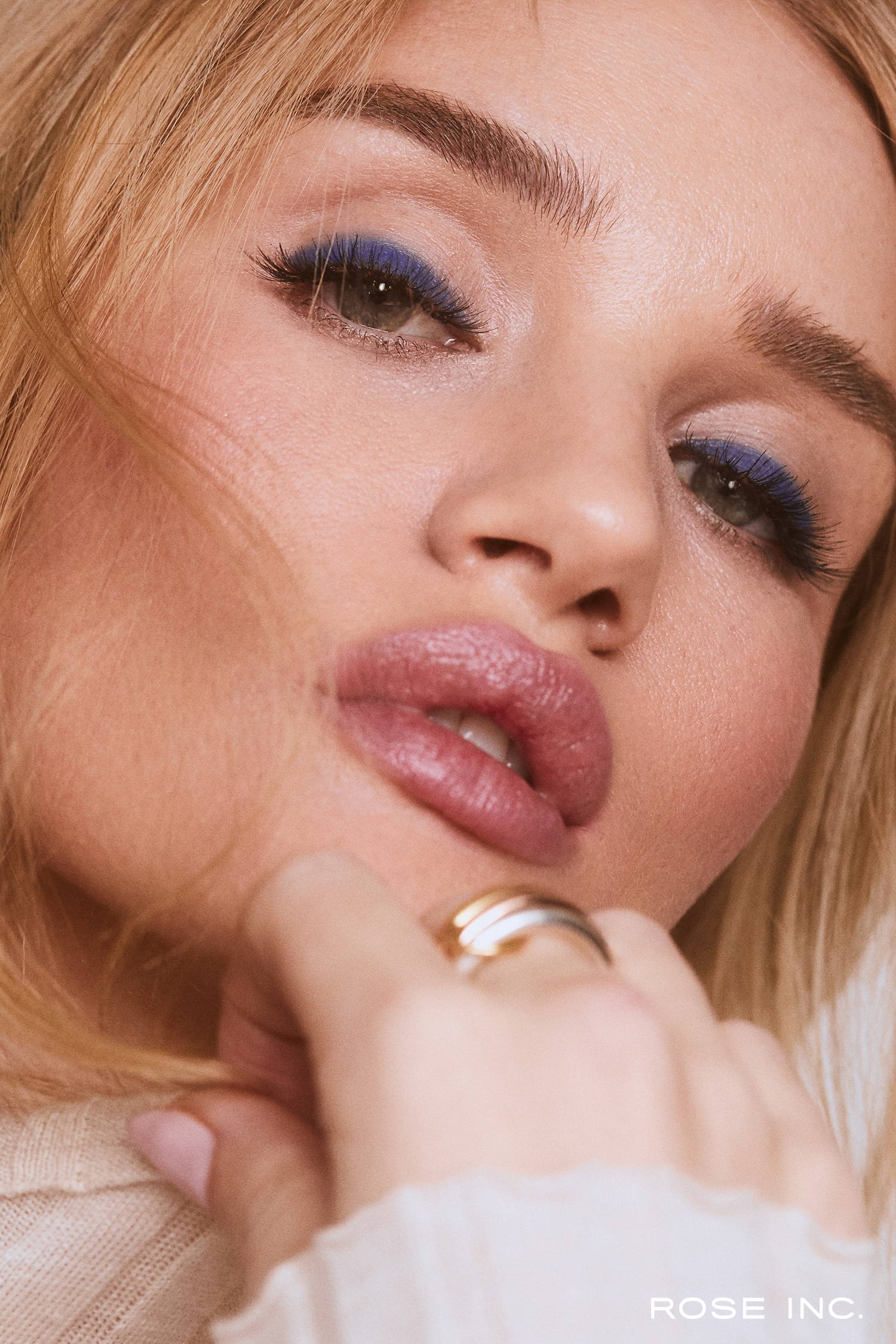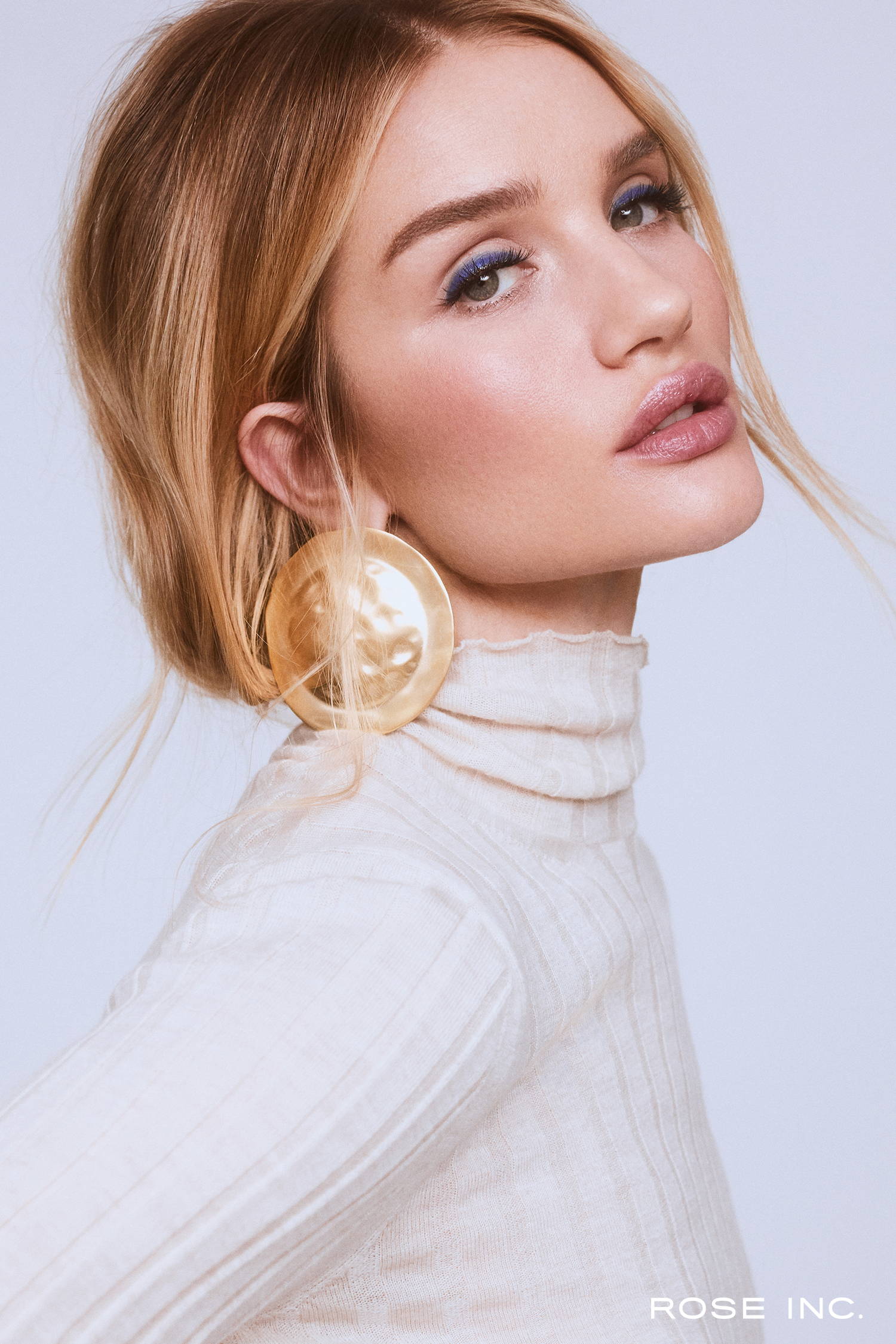 OFF DUTY
The attitude: relaxed. The makeup: polished with a twist. Soft fabrics, luminous skin, and a flash of blue make this look worth a second (and third) glance. "Brighter colors don't always have to be loud," Rosie says. "Even a statement shade can read 'classic' if you show just a hint."
SKIN

A glowing complexion starts with well-moisturized skin. Ta applied La Mer The Renewal Oil followed by The Moisturizing Soft Cream. ("Make sure you apply all over the skin to add intense hydration," he notes.) He then applied La Mer The Eye Balm Intense under the eyes. Next, for a fresh and dewy look, Ta applied La Mer The Soft Fluid foundation (in shade Buff 23) using a dense brush. "I then went in with a damp Beautyblender to ensure full, blended coverage for a nice, natural finish," he says.
To highlight, he applied La Mer The Concealer (go two shades lighter than the foundation!) under eyes. Then, using a fluffy blending brush as well as a Beautyblender, he gently pressed the product into RHW's skin. A light, strategic dusting of La Mer The Powder minimized the risk of shine while allowing skin to remain dewy.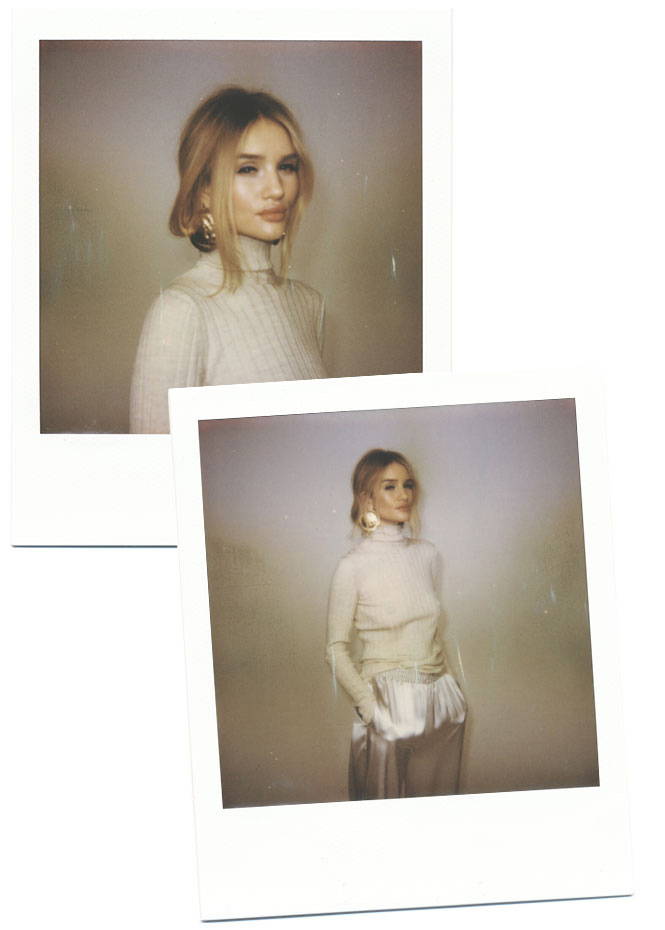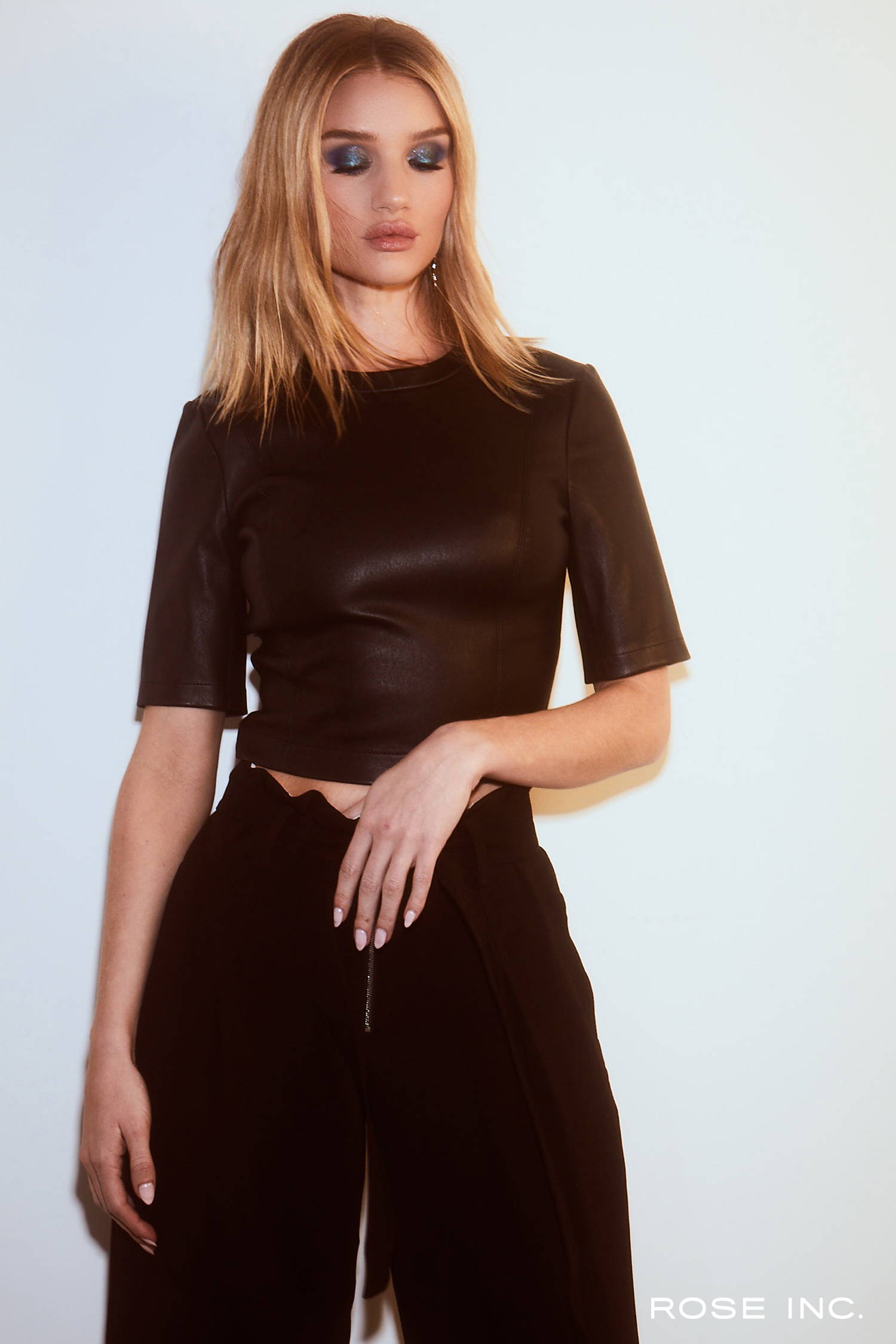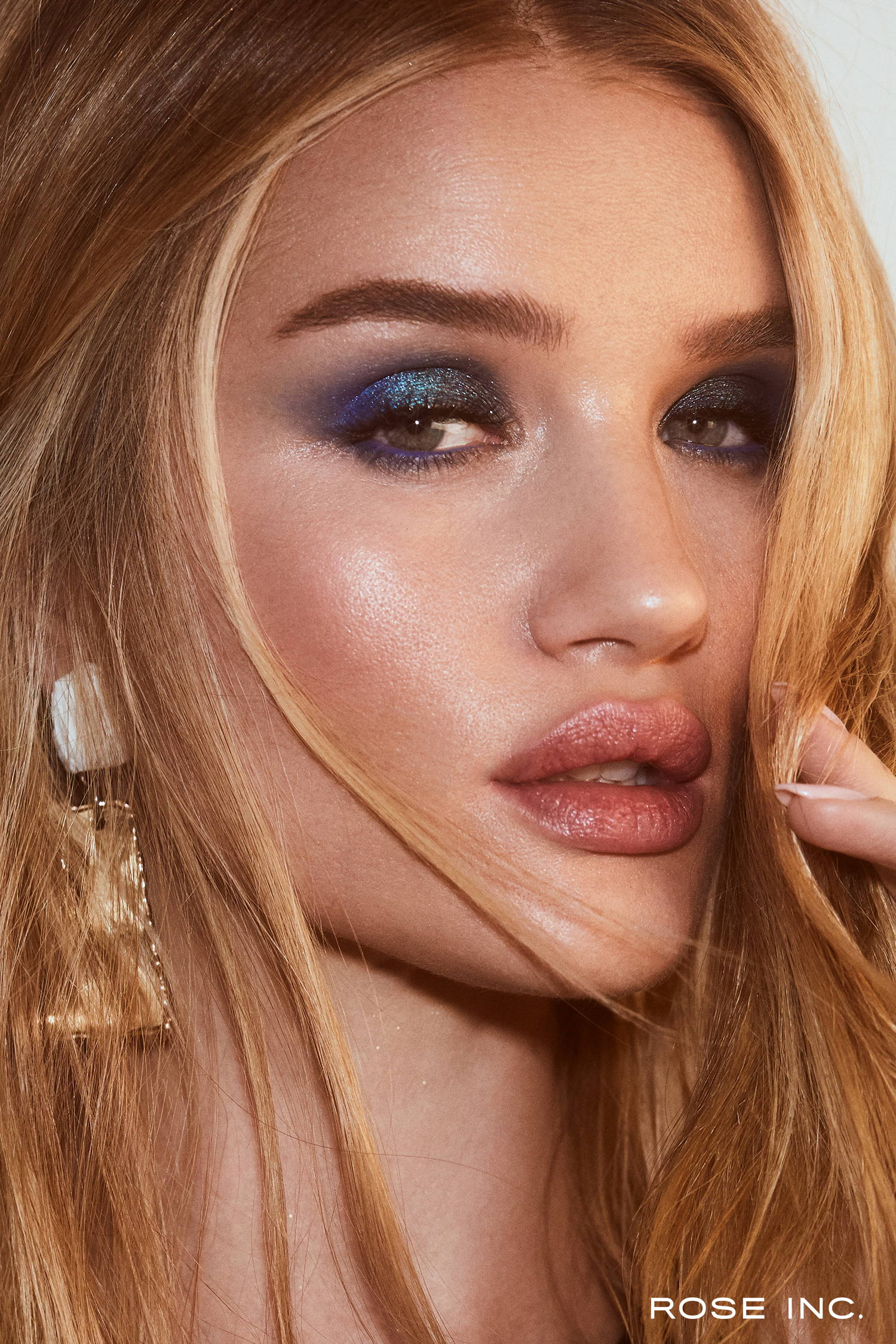 ON DUTY
The hair comes down; the silk is swapped for leather. Now, the simpler blue eye from earlier is bolstered by iridescent hues of smoky green and sapphire. "For a bolder beauty statement, you don't always need to start from the beginning," says RHW. Here, Ta used only three additional products to create a darker, moodier vibe.
MAKEUP
EYES

Using the same Shiseido eyeliner, Ta extended the color into the crease of Rosie's eyelid. He then blended it outward, and along the outer corners of the eyes, with a clean crease brush for "a blown-out effect."
To add richness to this base color, he used the deep turquoise and ocean blue shades of the Huda Beauty Sapphire Obsessions palette. "I used a flat packing eyeshadow brush to ensure full payoff of the colors," he says. A bit of light buffing with an under-eye blending brush ensured that the colors came together smoothly.
For a bolder beauty statement, you don't always need to start from the beginning.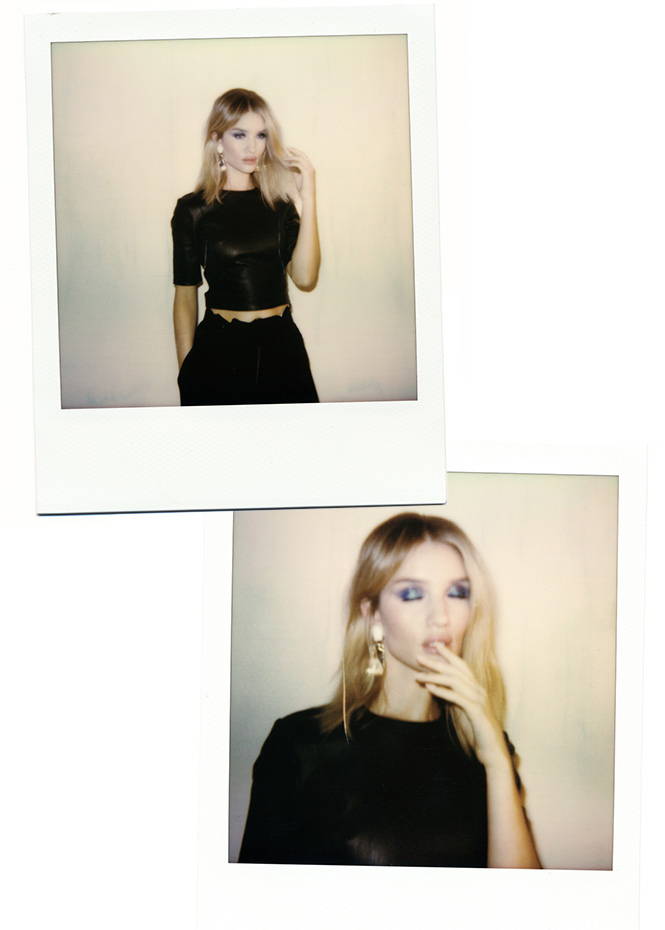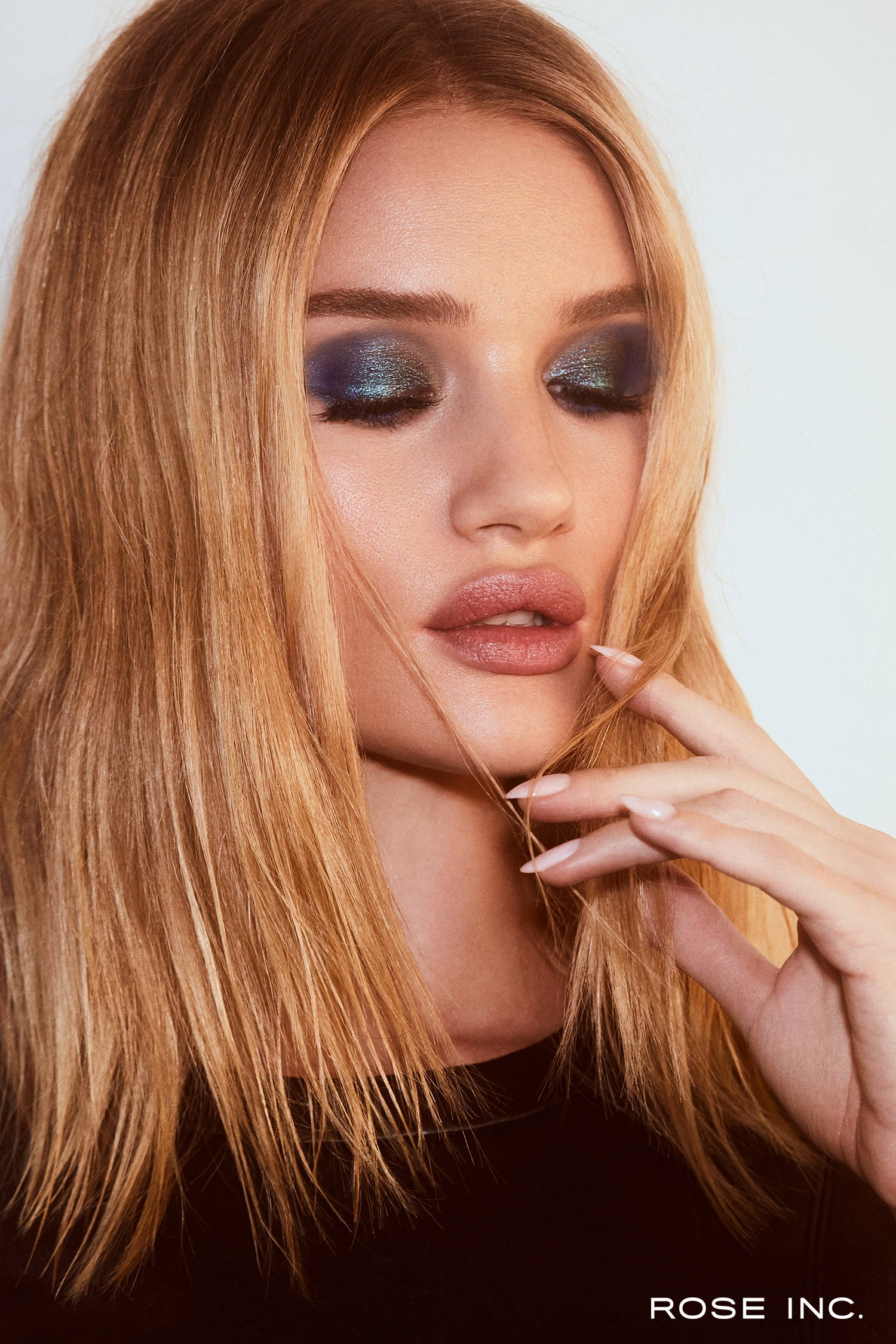 Photographed by Zoey Grossman. Makeup: Patrick Ta. Hair: Bryce Scarlett. Stylist: Melissa Espinoza.