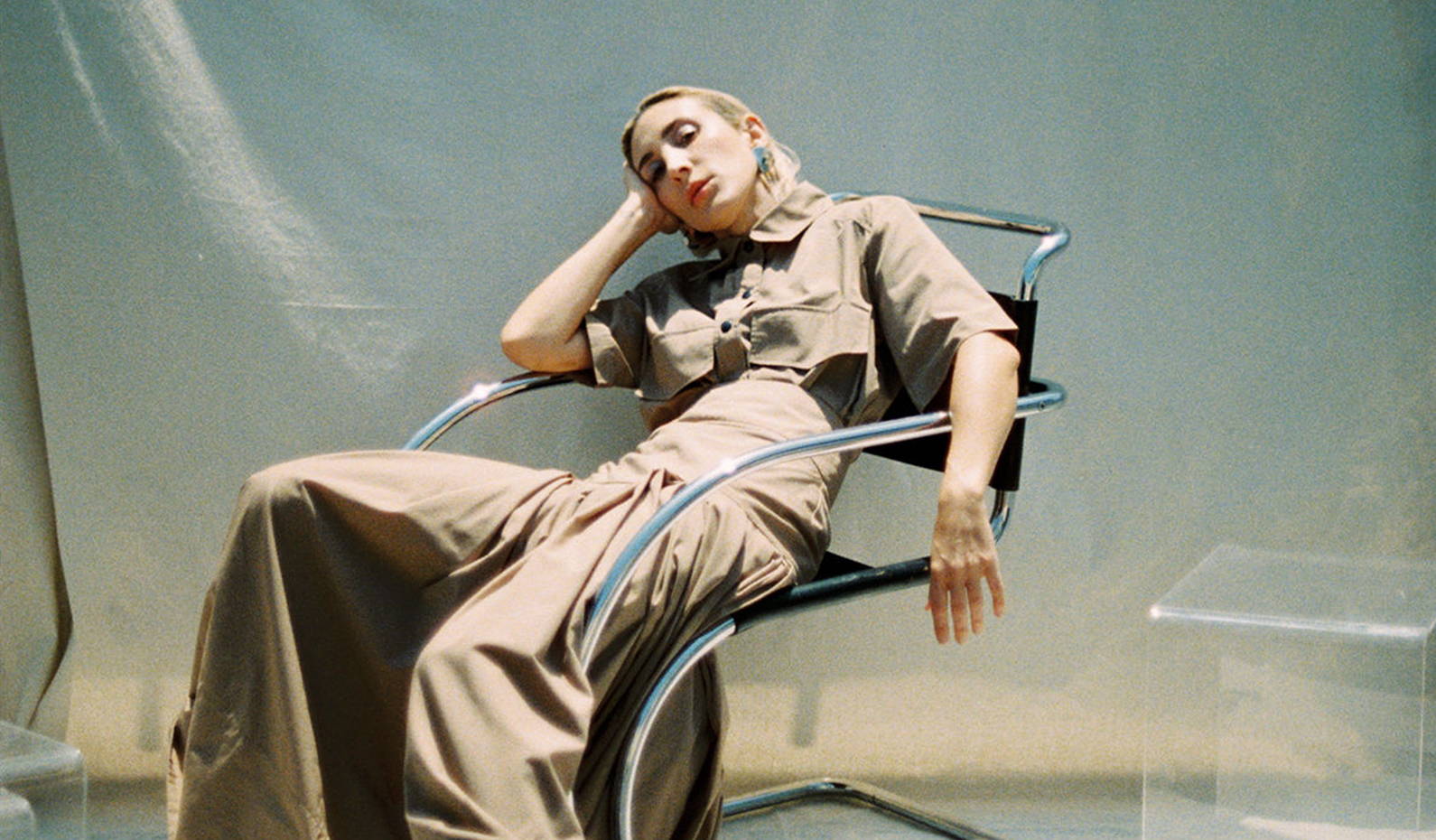 07 / 18
Angela Fink's aesthetic is not for everyone—and that's all right by her. The stylist turned creative director creates dreamlike, evocative photographs and videos that feel like fond, long-lost memories: a dress billowing in the desert wind, a slo-mo walk in Budapest, a sun-dappled day with her young daughter. Now, as she unveils Dumont, a creative agency she co-founded with her husband, Kelly Bolton, she's focused on marrying her love of fashion with her inner drive to create visual splendor. Here, she shares her perspective on fashion, career, and the perks of having a beauty-focused family.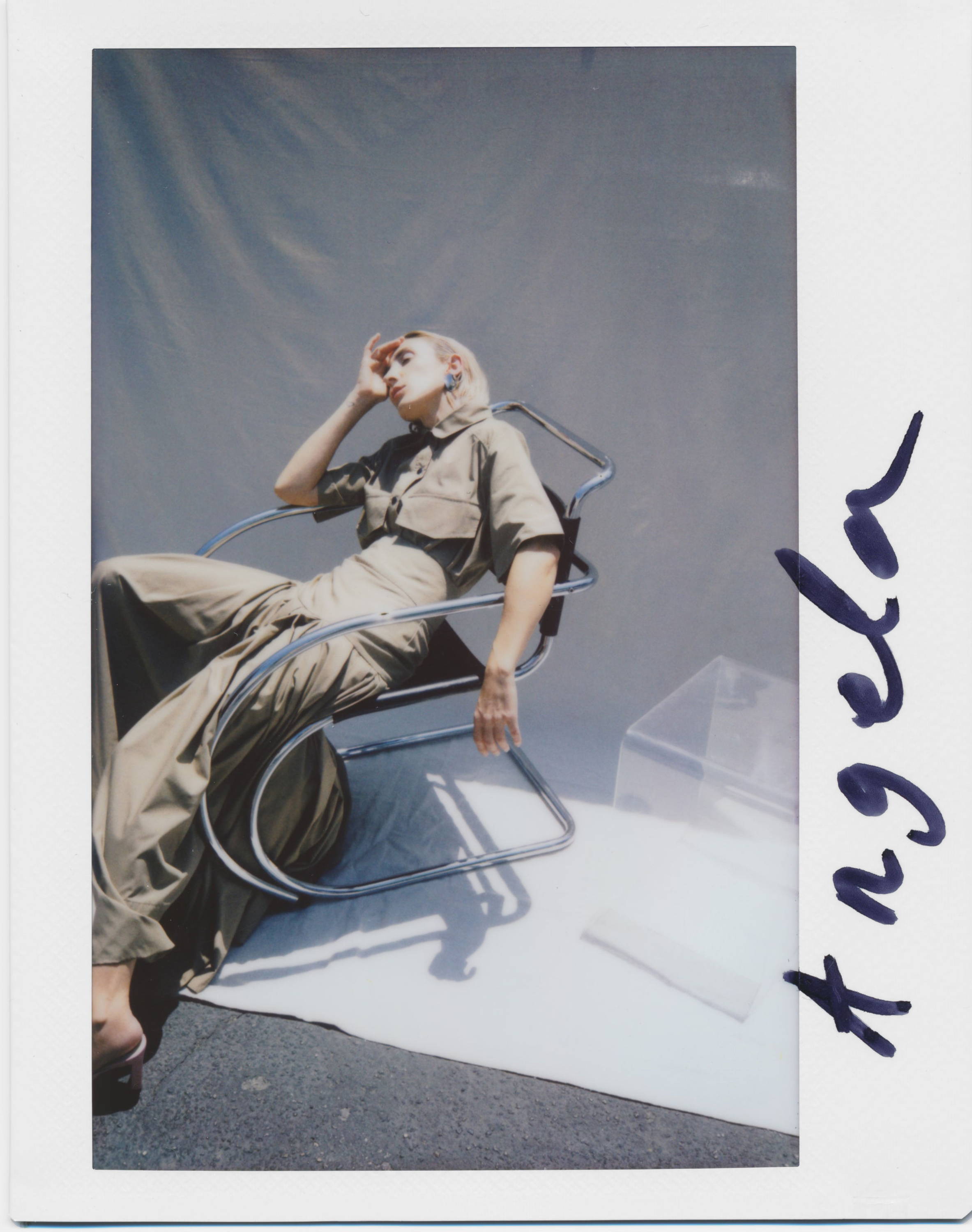 RI:
In your words, who are you and what do you do?
AF:
Ten-plus years ago, I set out to be a stylist. I did celebrity, I did e-comm, I was the Who What Wear style director for a time, I worked with the Kardashians. But I felt that it wasn't the right place for me. So I moved over to production, and then Instagram came around. I started posting and I met my husband, who was a pro BMX rider who happened to shoot photos and video. I said, "Why don't we just shoot video and photos and do fashion stuff on Instagram? It's a way to be creative." We started getting jobs, and that day rate started to become a little bit better than my styling rate, and then I had a little bit more creative freedom. It was a natural progression.
Now I pretty much say that I'm a creative director. It's slowly evolved from just me being a stylist all the way to my husband and I owning an agency. Our clients ask for help with content creation, because everyone is so starved for content for their social media.
RI:
Content creation is nonstop. How do you balance the demands of social media with the need to stay creative?
AF:
It's hard. Our creation takes a very long time. My husband and I like to drive four hours to the desert, four hours back—we'll do that and shoot seven looks in one day. We push ourselves to create content that stands out, that feels special, that tells a story. I'm always seeking balance, because being creative takes time. I make mistakes all the time, and I'll reshoot something if it's not right. That's creative freedom—I love that I get to be able to do that.
RI:
So it's not as simple as just showing up and taking a picture.
AF:
Yeah. We try to educate brands and our followers on our stories. We post tons of time lapses of the travel time, for example. That feels right to create our art, but that is not for everyone—some people don't need to drive for hours, and their content is beautiful in a studio. I try to be very transparent about the work. We both stay home with our two-year-old—that is a challenge in itself—and we bring her with us. We shot a Prada campaign in the desert not too long ago, and she was in the video that we created. We like making it a family affair.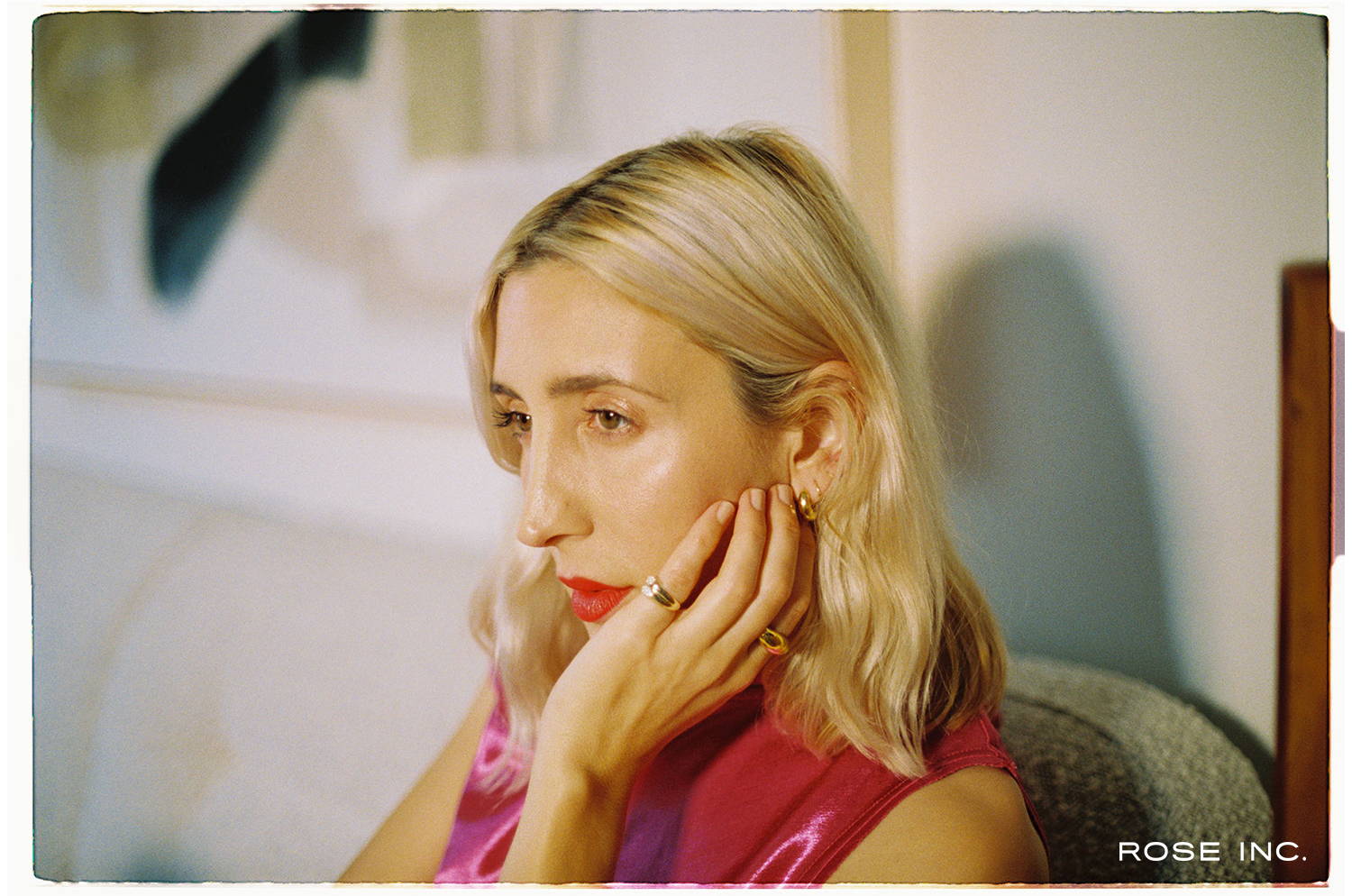 At the end of the day, you only have you—and you really need to trust that.
RI:
Has your approach to your career shifted since becoming a parent?
AF:
Absolutely. It has made me have no fear. Before, I would overthink. I'd be like, Are people going to understand this? What are others going to think? Having Lola and seeing her wonder and joy reminds me of when I was a child—not thinking about what others thought, not thinking about fear, not thinking about all these other things. Lola has brought me back to doing what I'm doing and staying focused. And also, I want to show her to be strong, be who you are, and trust your own instincts. We try to instill that in her so much, because at the end of the day, you only have you—and you really need to trust in that.
RI:
How do you define style? Has that evolved over time?
AF:
Well, it would be easier if I could just have my editorial styling be my everyday styling. That has changed since I now have a toddler. I have the clothes I wear with Lola, which is easy. I can bend over, I can be flexible, I can get it dirty. It's kind of a uniform, actually. But it's very polished and put together. The green jumper that I shot in my kitchen is from Frankie Shop; it's my go-to when I have her with me. For editorial, it's more about the job. It's more of creating a story and creating a visual.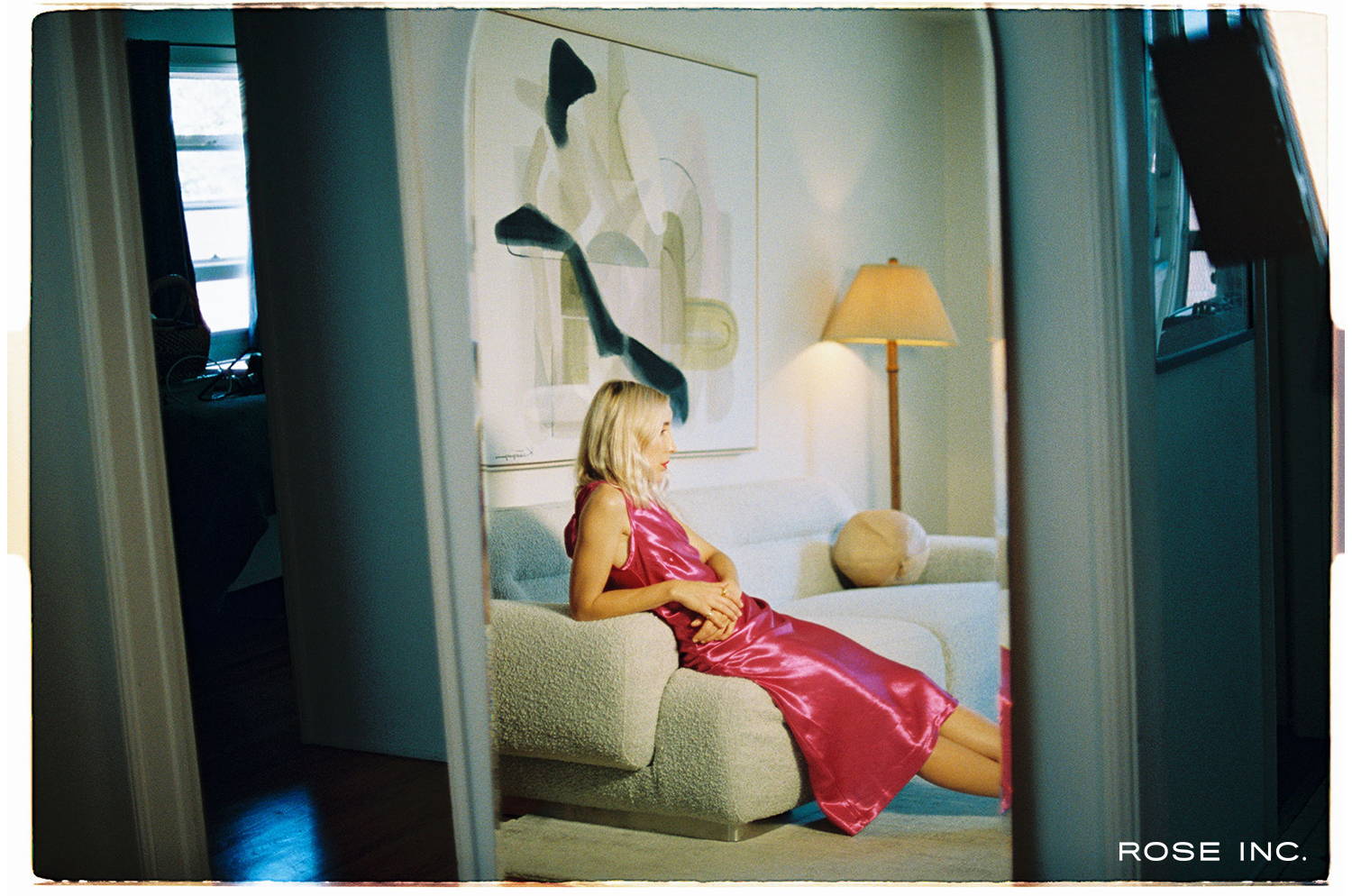 RI:
And what about beauty? What are you going for with your look?
AF:
I come from a family of beauty. Both of my sisters have been in the beauty industry for a very long time. My sister created a line, Jillian Dempsey, that I use every single day. I love her gold bar, which is great to help massage your face each morning before you put your makeup on. It's a ritual. Every day, I do the same makeup: her cheek tint in Sunny, Clé de Peau concealer, Beautycounter clear brow gel, and Jillian Dempsey lid tint in Glimmer. For a shoot, if there's a concept and a location, I find inspiration and create a board for that shoot. I might do a glossy lid with Chanel eye gloss or NYX white liner, or wet hair. Again, it's about creating a visual story.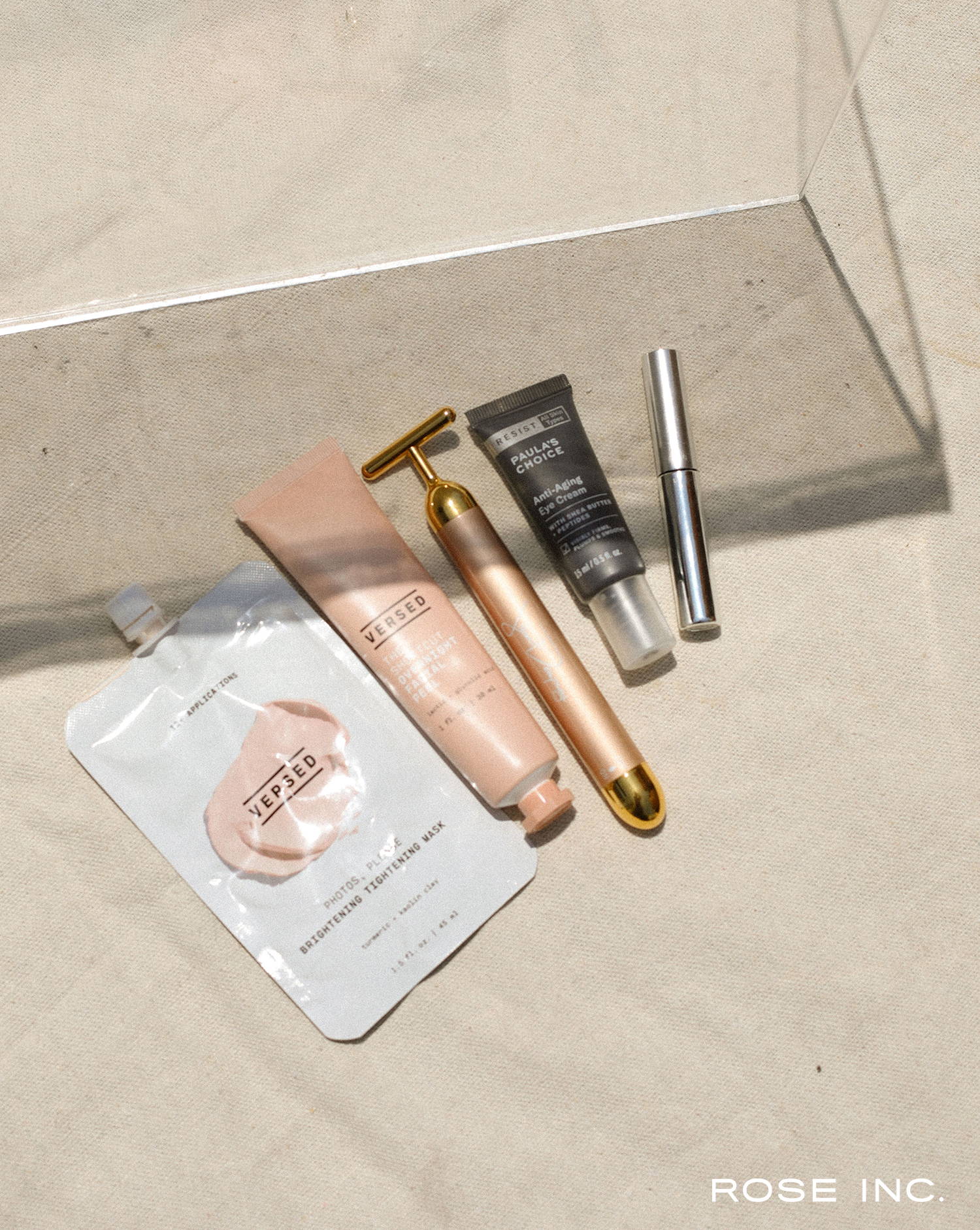 I don't look out; i look in and keep going.
RI:
What is your skin care regimen?
AF:
Easy. I keep it simple. I just started seeing this amazing facialist, Biba. She likes to keep it simple, too. I use the Biba face wash, a water-based serum, Biba lotion, and then Image sunscreen. At night, I use the same face wash and either a night cream or a BHA depending on how my skin's acting. And I do Paula's Choice eye cream, day and night—hands down, the best eye cream I have ever used. Simplicity works for me.
RI:
What about your hair?
RI:
Finally, what is the most challenging thing you've encountered in your career—and what did you learn from it?
AF:
Just accepting that I'm very different, and being okay with that. We all are different in our own special way. Accepting who you are—I feel like that's taken me a really long time. I've been really stubborn about it. But once you're true to yourself and who you really are, you see the magic that happens. People are more drawn to you. I think they admire that you're being true to yourself, even if they don't understand it. I've learned to say, "Hey, this is me and this is what I'm doing." I don't look out; I look in and keep going.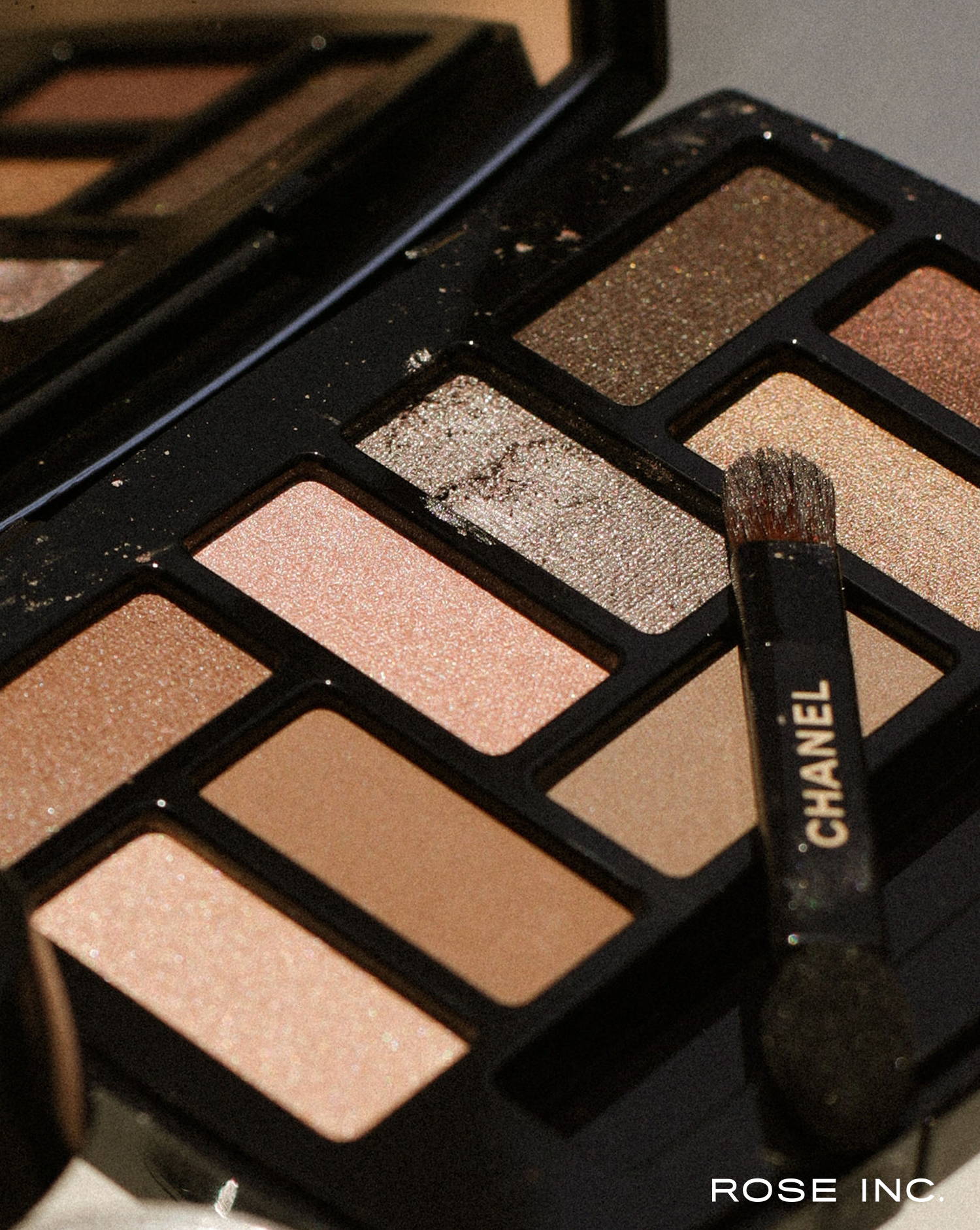 Watch to see inside Angela's makeup bag:
Angela Fink photographed in Los Angeles by Kanya Iwana. Interview conducted and edited by Annie Tomlin.