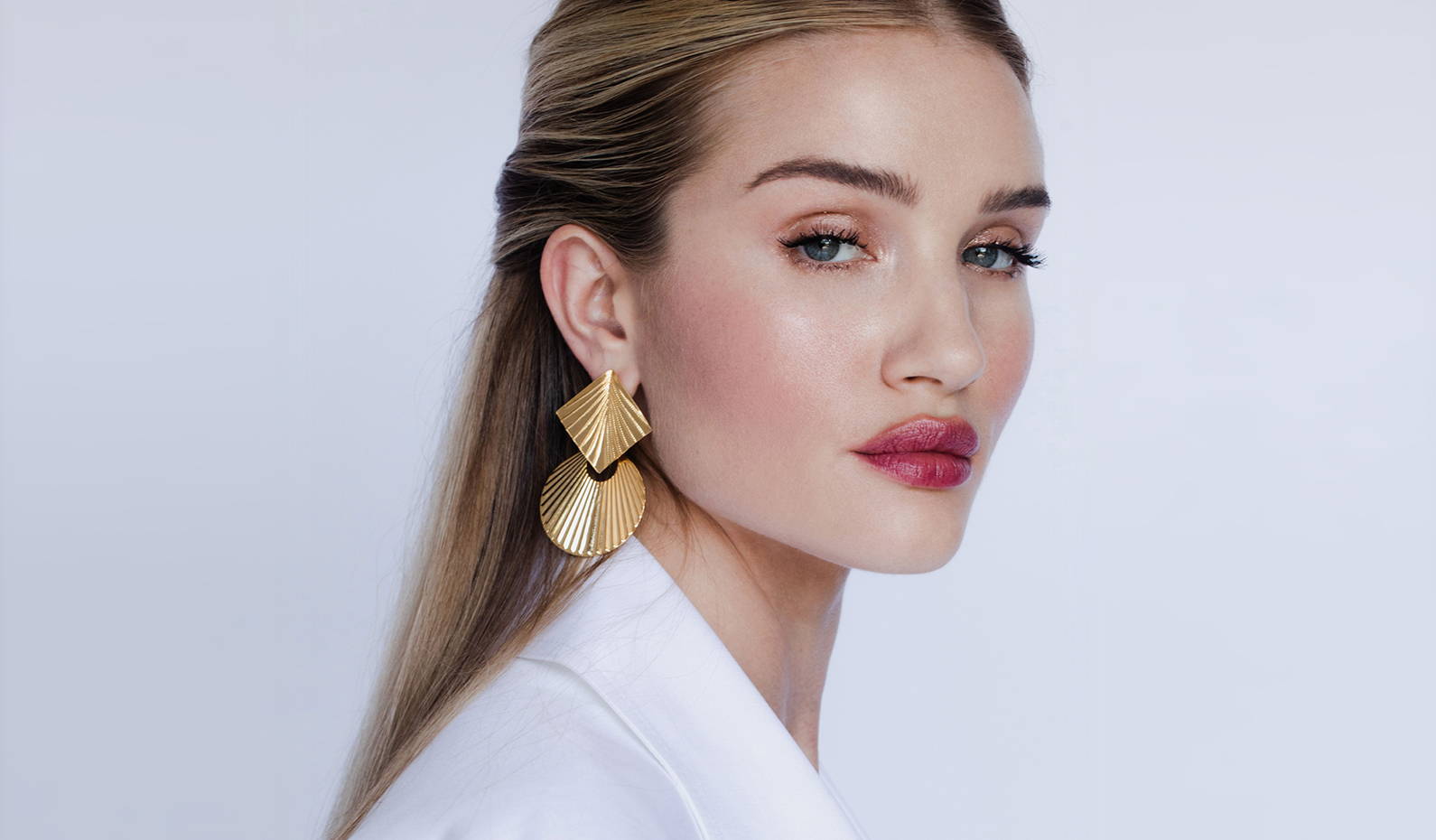 05 / 16
How a top stylist guarantees sleek, shiny hair
PRESENTED IN PARTNERSHIP WITH T3


"Elevated, cool, chic, and timeless." That's how hairstylist Laura Polko describes the inspiration she and RHW developed for a series of hair-centric On Duty/Off Duty features. First up: this classic half-up, half-down hairstyle. It may look like a simple style, but achieving optimal sleekness and shine takes some insider tricks. Fortunately, Polko is as generous as she is talented—and here, equipped with her T3 Cura Luxe hair dryer—she lets us in on her secrets.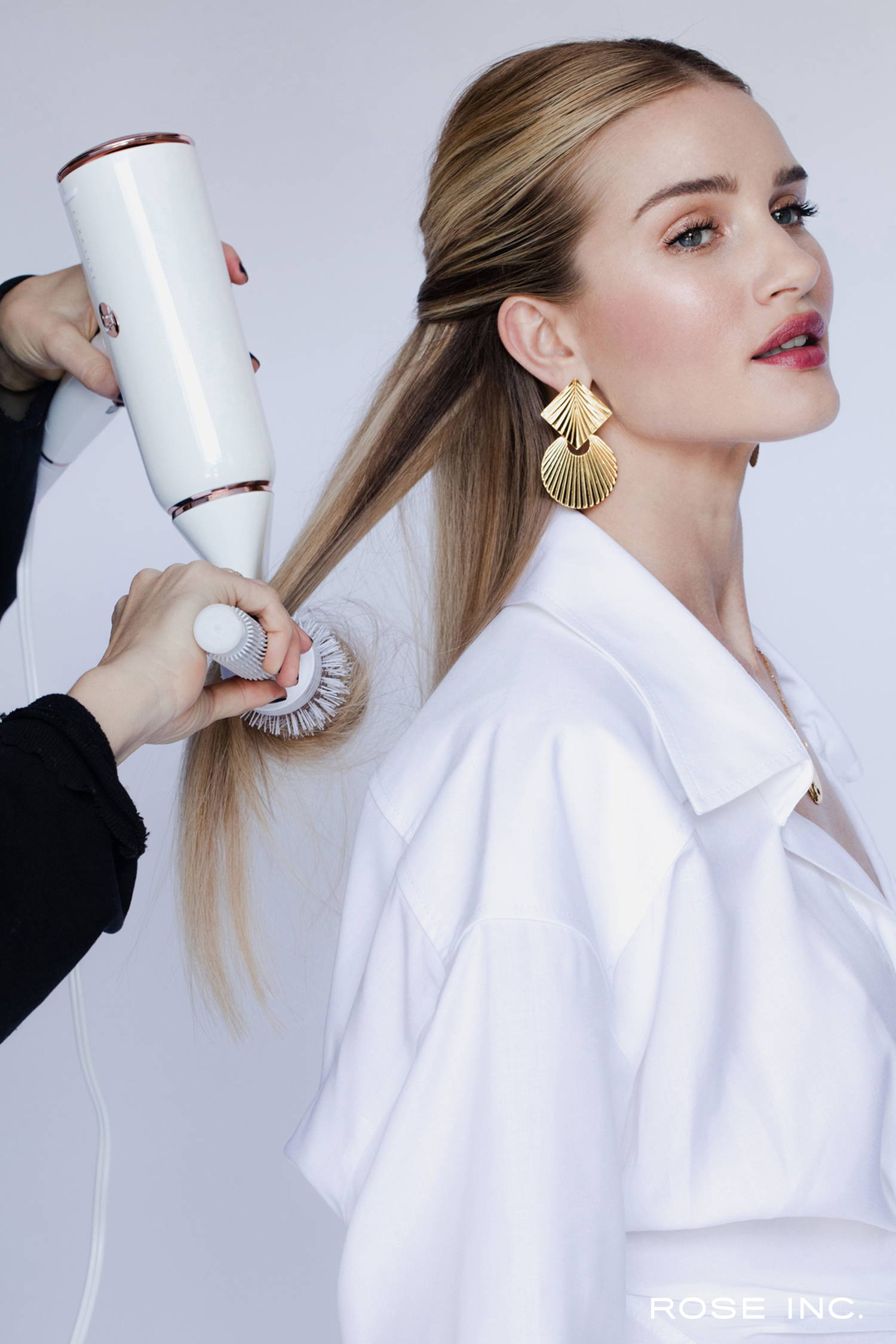 HAIR
STEP ONE

The foundation of any good hairstyle is a quality blow-dry. "Prep is key," Polko says. After creating a center part, Polko prepped RHW's damp hair by working a small amount of mousse throughout, then spraying sections of hair with leave-in conditioner. Next, she reached for her T3 Cura Luxe dryer and a T3 Volume brush. The dryer's wider airflow means ultra-quick drying time, while its negative-ion setting fights frizz by smoothing the hair cuticle. Polko kept the negative-ion setting on throughout the dry, starting from the bottom and working her way toward the crown of Rosie's head. "That's what creates that no-flyaway, silky, shiny, perfectly smooth hair," she says. "The ions really help, so you don't have to go over the hair with a flat iron."
that's what creates that no-flyaway, silky, shiny, perfectly smooth hair.
STEP TWO

To amplify the shine and smoothness, Polko applied a small amount of hair serum on the ends of Rosie's hair. Then, two inches down from the center part and two inches in from the hairline, she gathered a square-shaped section of hair. Next, she twisted the sections inward before bringing them together in the back and "tying" them together as with a knot. A light dusting of hairspray, plus strategically placed pins, held hair in place. The final touch: a sophisticated pearl hair accessory.