01 / 10
How to wear dark lip colors (and get away with it)
The '90s revival isn't slowing down anytime soon. If anything, the decade's appeal is only growing—and with minimalism, playfulness, and individuality feeling utterly current, why shouldn't your makeup have the same qualities? Here, makeup artist Patrick Ta shows how it's done as he transforms Rosie Huntington-Whiteley from a silver-lidded sweetheart to a modern-day siren.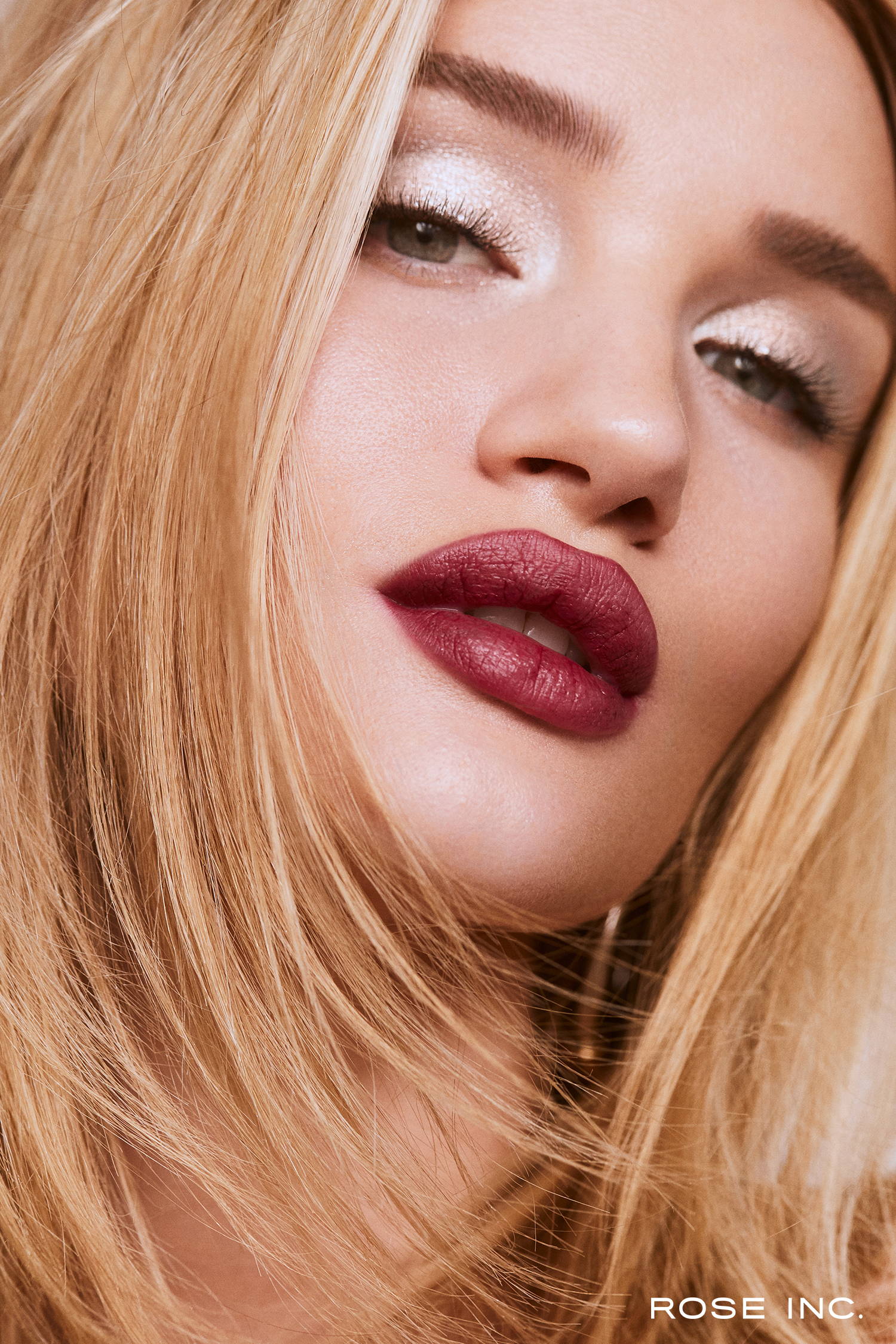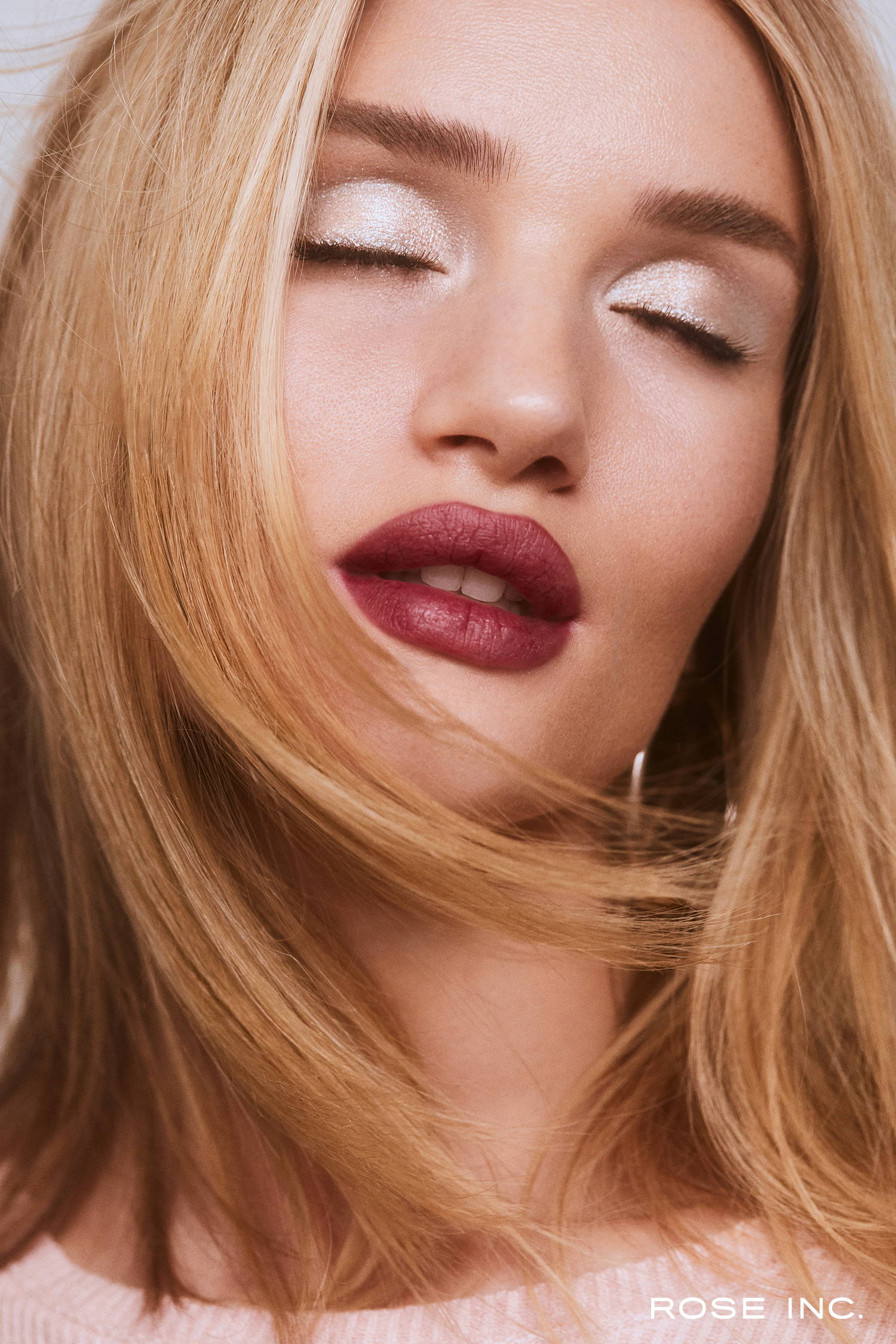 Silver wins second place? Hardly. Here, the muted metallic is a sure winner on eyes. A wine-colored lip—done up in a rich, velvety finish—adds to the '90s-inspired moment.
SKIN

Healthy, fresh, glowing—that's the eternal complexion goal. To achieve it, Ta massaged skin with La Mer The Renewal Oil followed by The Moisturizing Soft Cream. He then applied La Mer The Eye Balm Intense under the eyes. Next, for a fresh and dewy look, Ta applied La Mer The Soft Fluid foundation (in shade Buff 23) using a dense brush. "I then went in with a damp Beautyblender to ensure full, blended coverage for a nice, natural finish," he says.
Next, he applied La Mer The Concealer under eyes. Then, using a fluffy blending brush as well as a Beautyblender, he gently pressed the product into RHW's skin. A light, strategic dusting of La Mer The Powder minimized the risk of shine while allowing skin to remain dewy.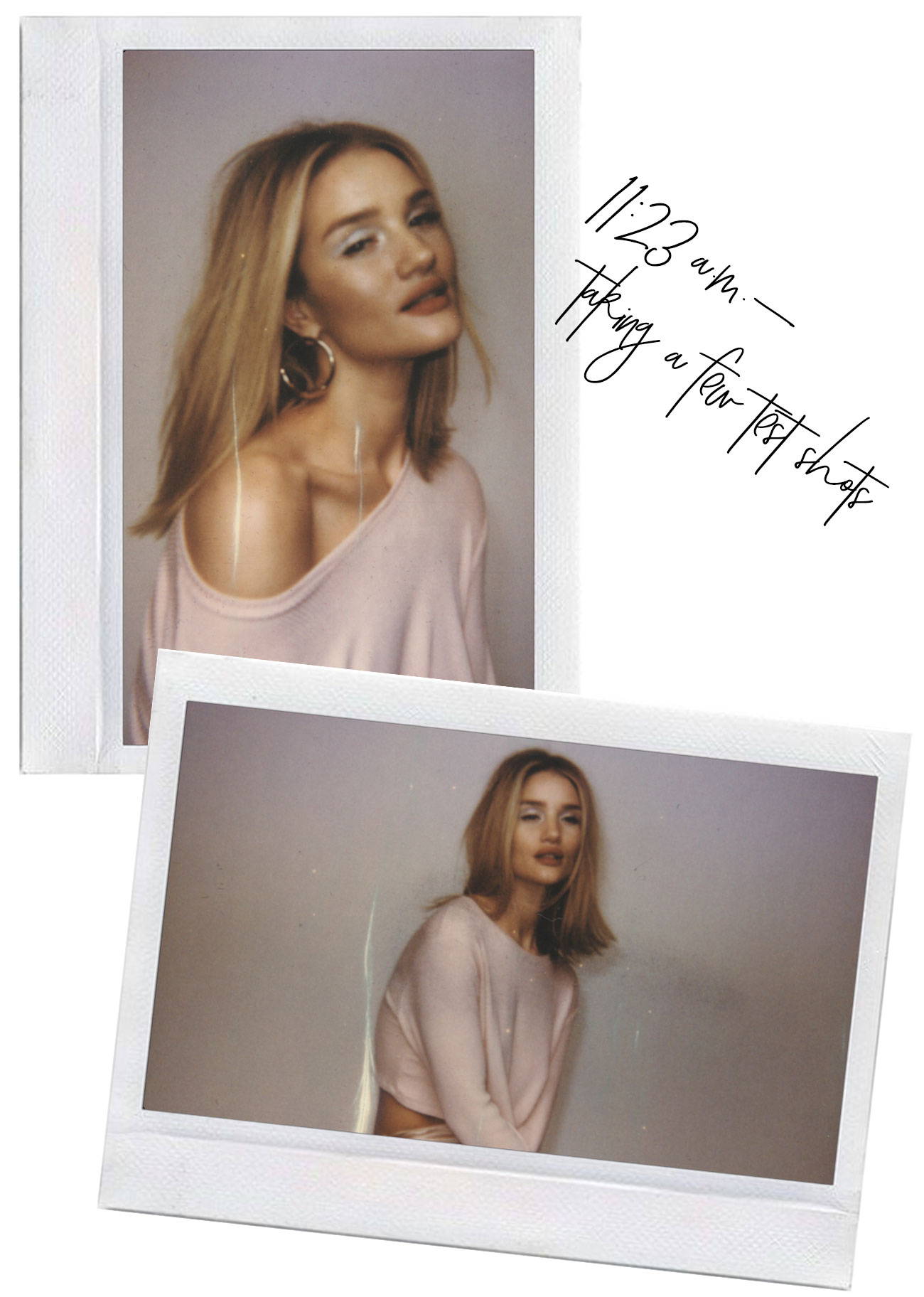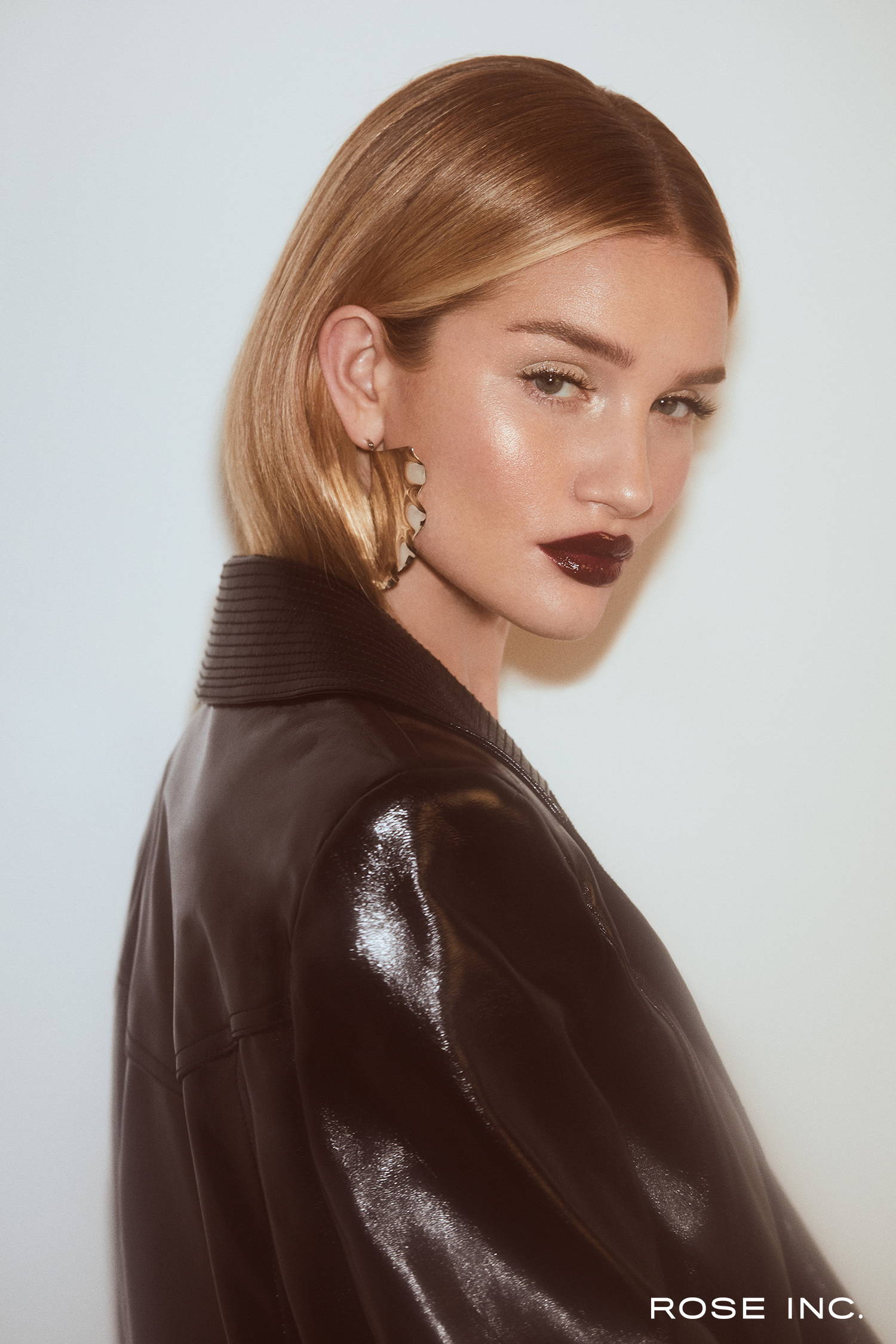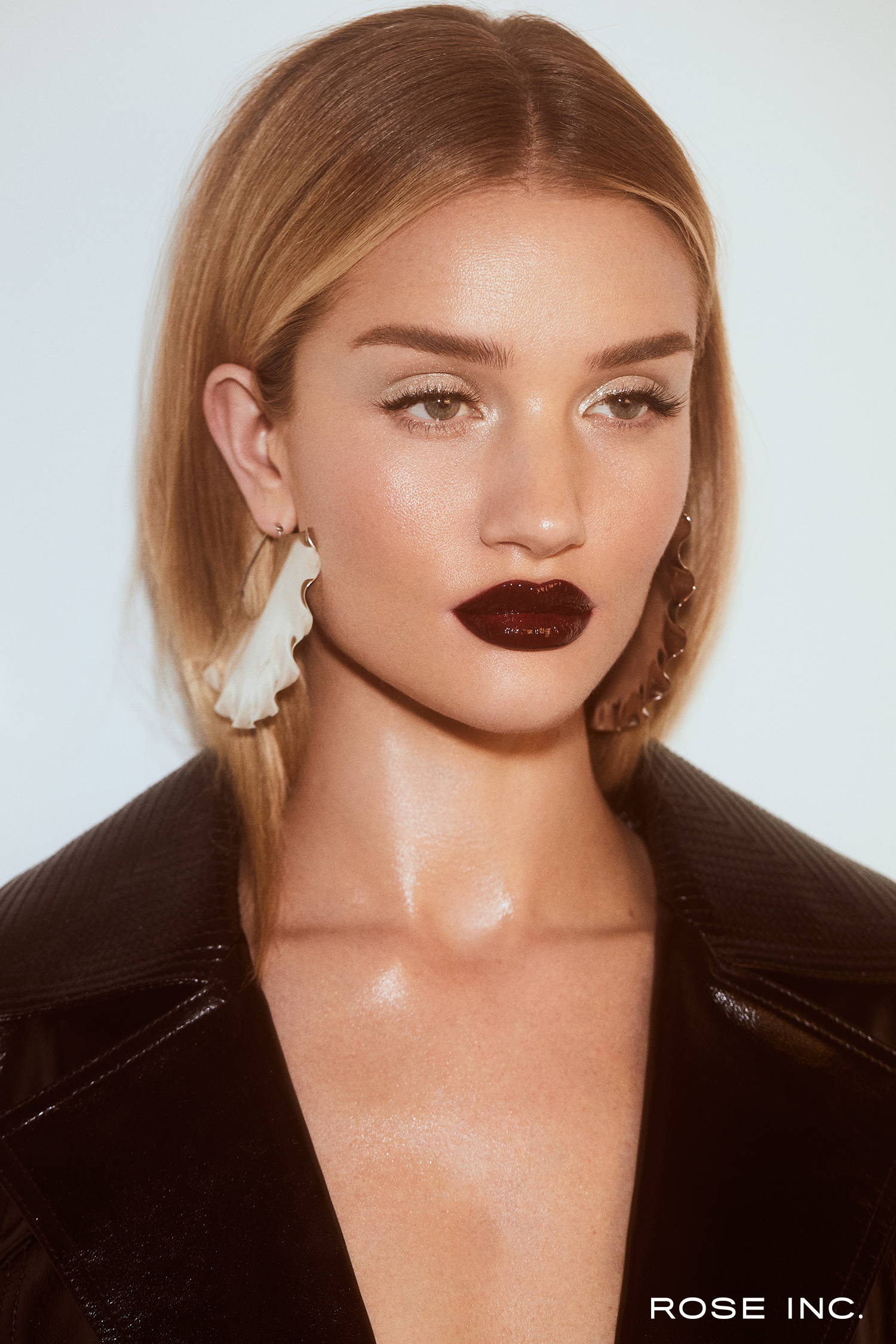 In 1994, Chanel's Vamp lipstick was the shade to wear on nails and lips. Equal parts noir and goth, it added up to a uniquely glam moment. Fast-forward 25 years and the deep lipstick trend is back—but this time, it's in a glossier, multitonal rendition that's even easier to wear.
LIPS

Double your pleasure: Ta added more pigment from the original lipstick to intensify the hue, then topped it all with Shiseido LacquerInk Lipshine in Patent Plum.
Photographed by Zoey Grossman. Makeup: Patrick Ta. Hair: Bryce Scarlett. Stylist: Melissa Espinoza.